TRADITION MEETS PERFECTION
TRADITION MEETS PERFECTION
PASSION-DRIVEN JOURNEY OF RAISING THE MOST MIRACULOUS WAGYU OF ALL TIME.
CHECK YOUR WAGYU'S AUTHENCITY
FIND THE UNIQUE IDENTIFICATION NUMBER ON THE PACKAGING.
INSERT THE NUMBER HERE:
Please check your unique Wagyu identification number again.
Our authenticator page is created to check the authenticity of our products.
If you purchase wagyu from different sources, visit this page to check the authenticity of your wagyu.
YOUR WAGYU IS REGISTERED AND CERTIFIED.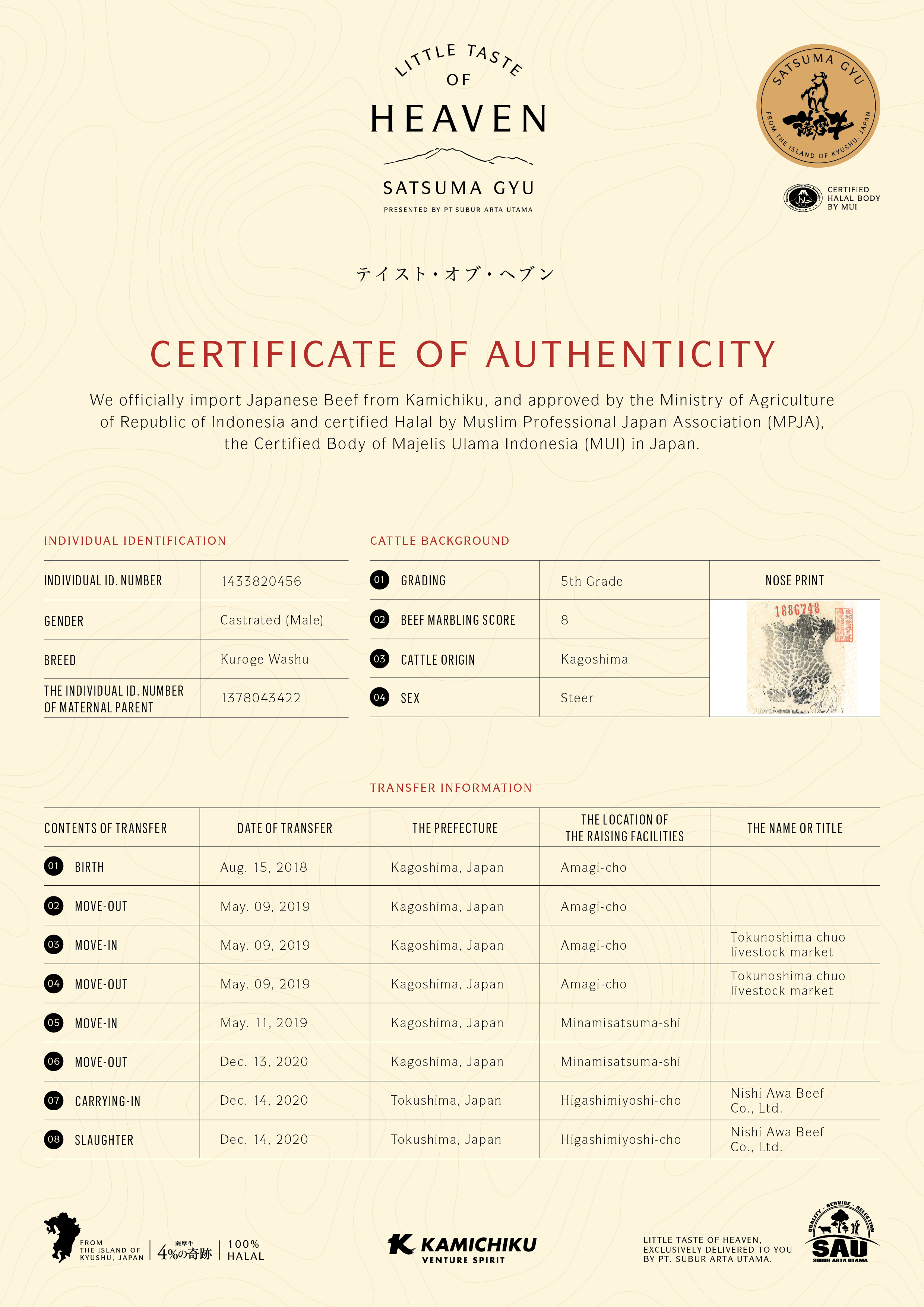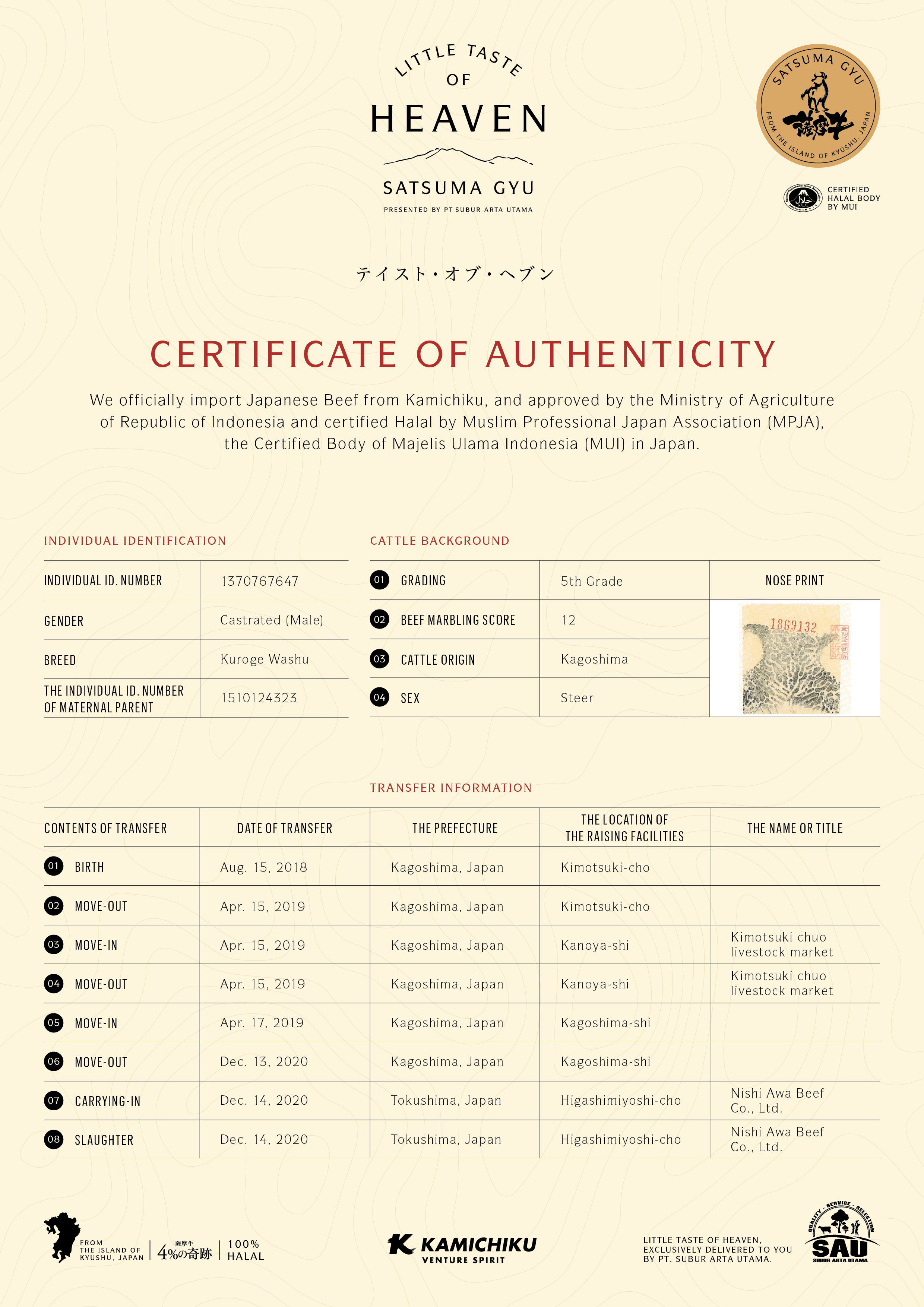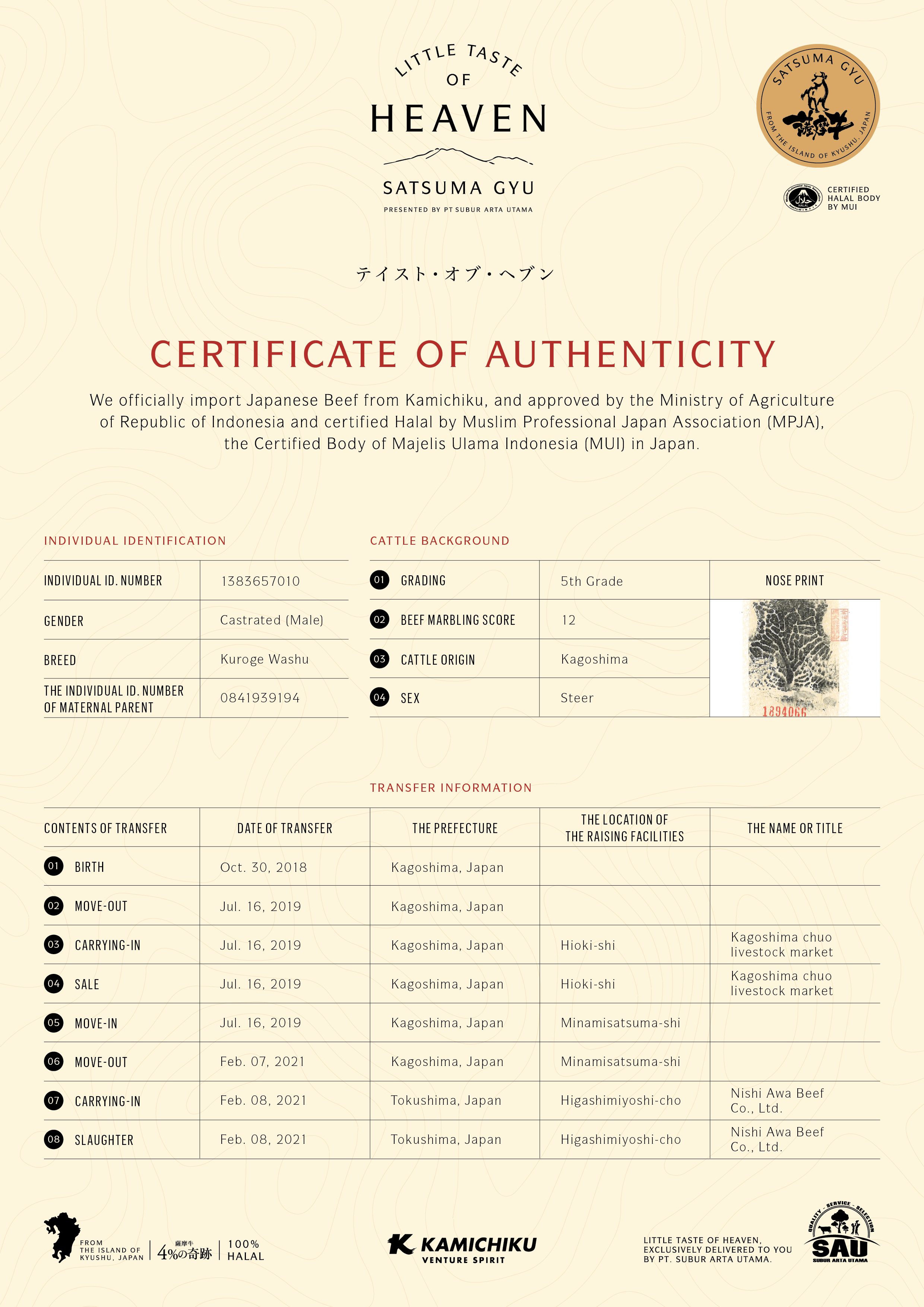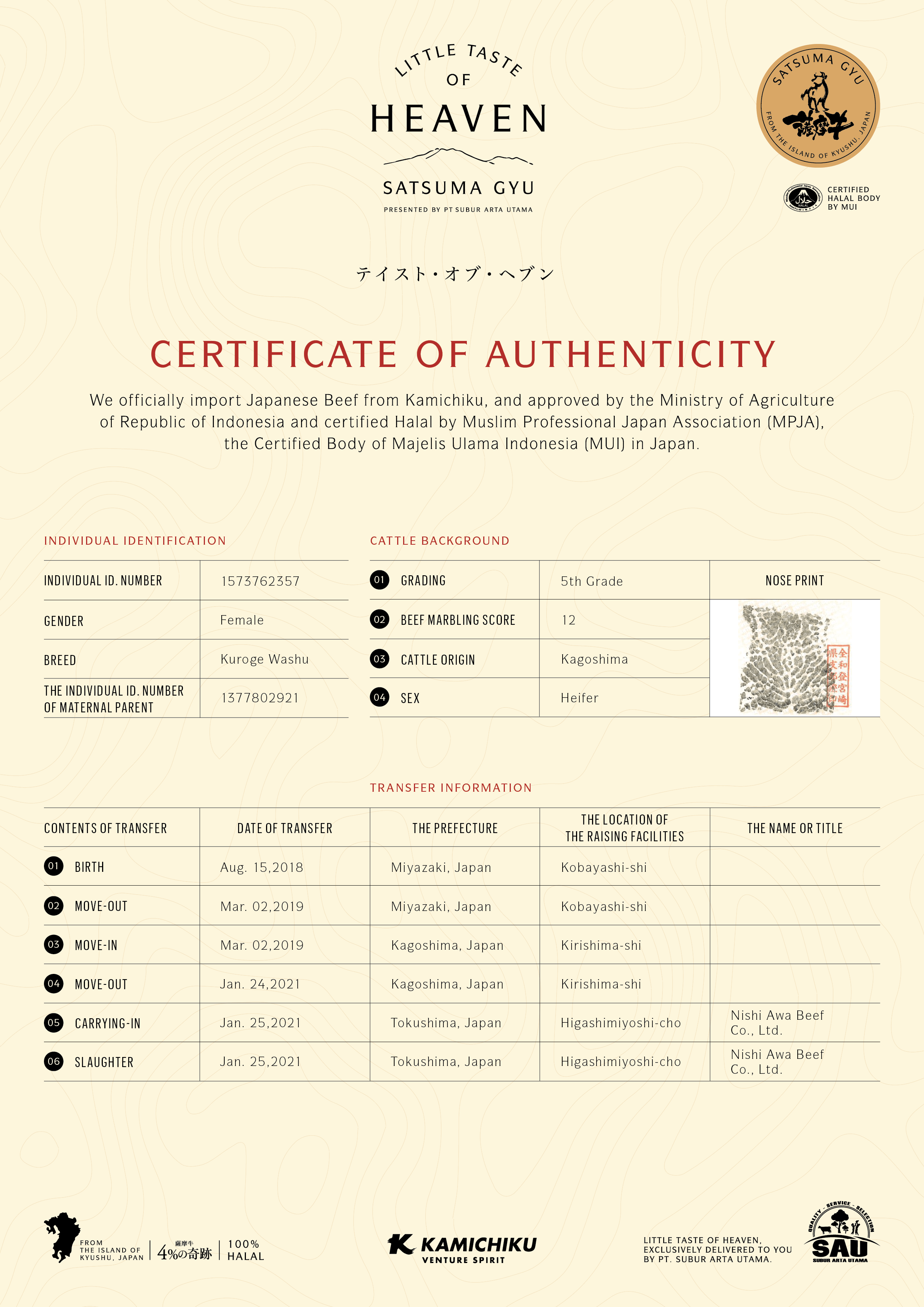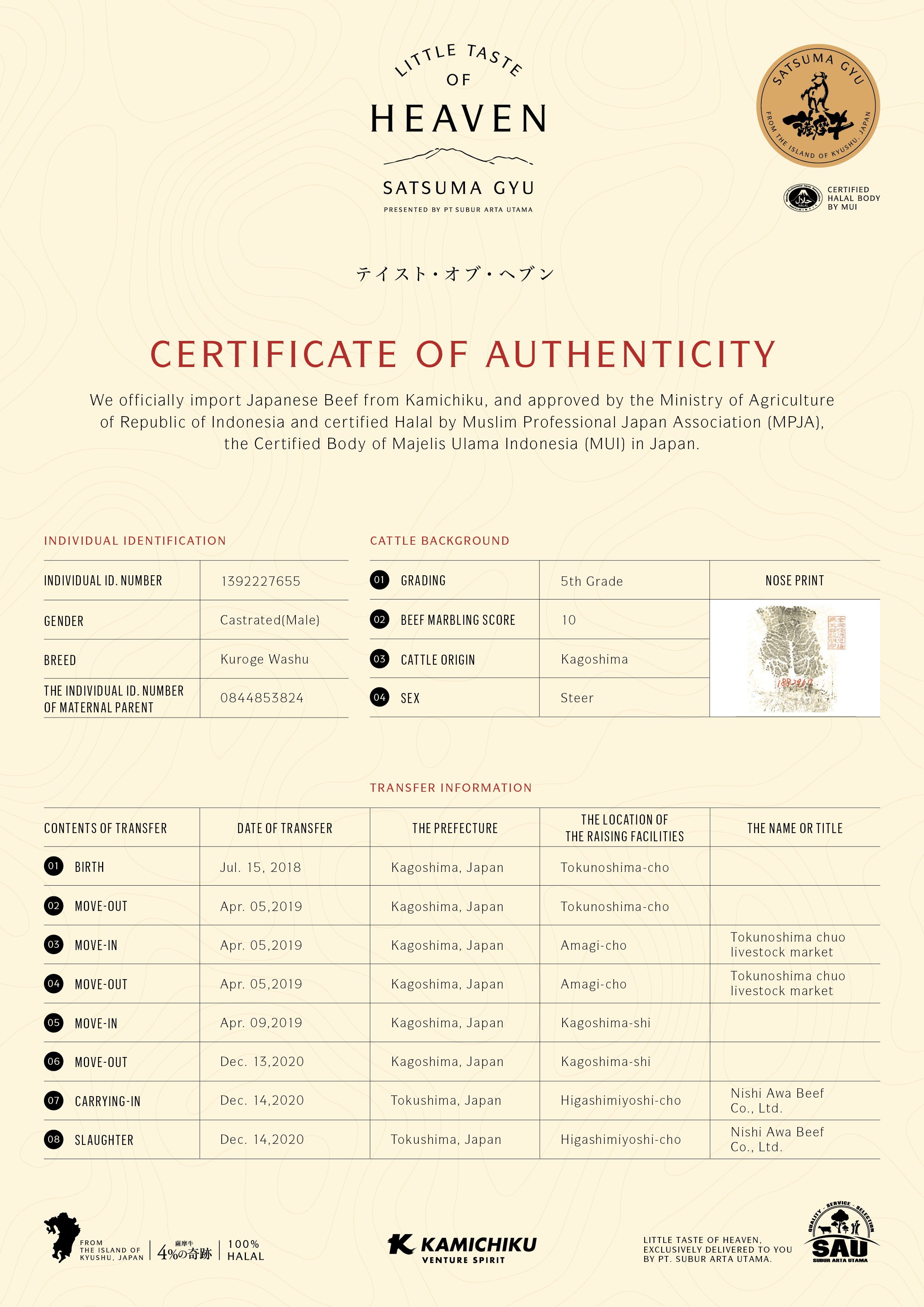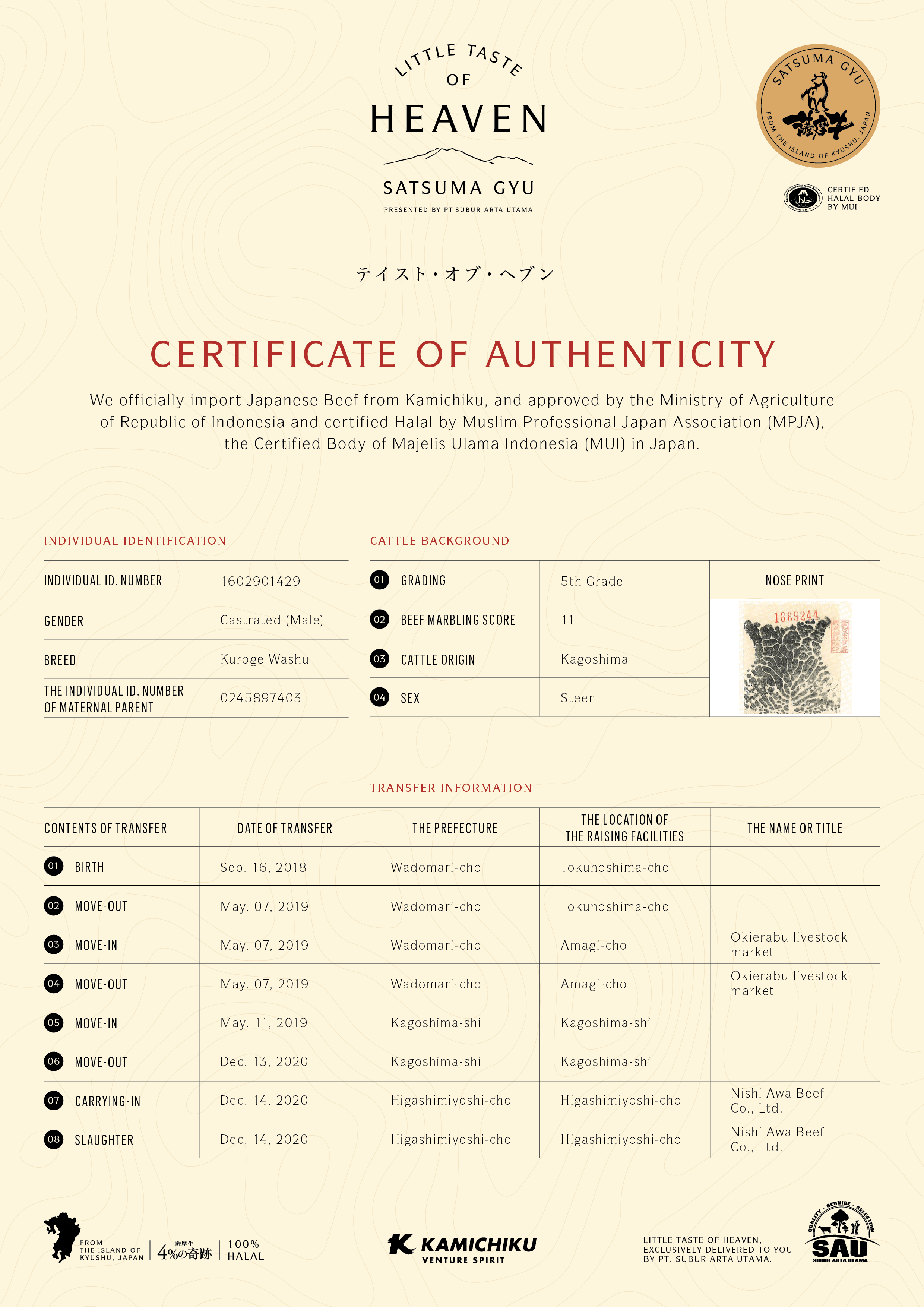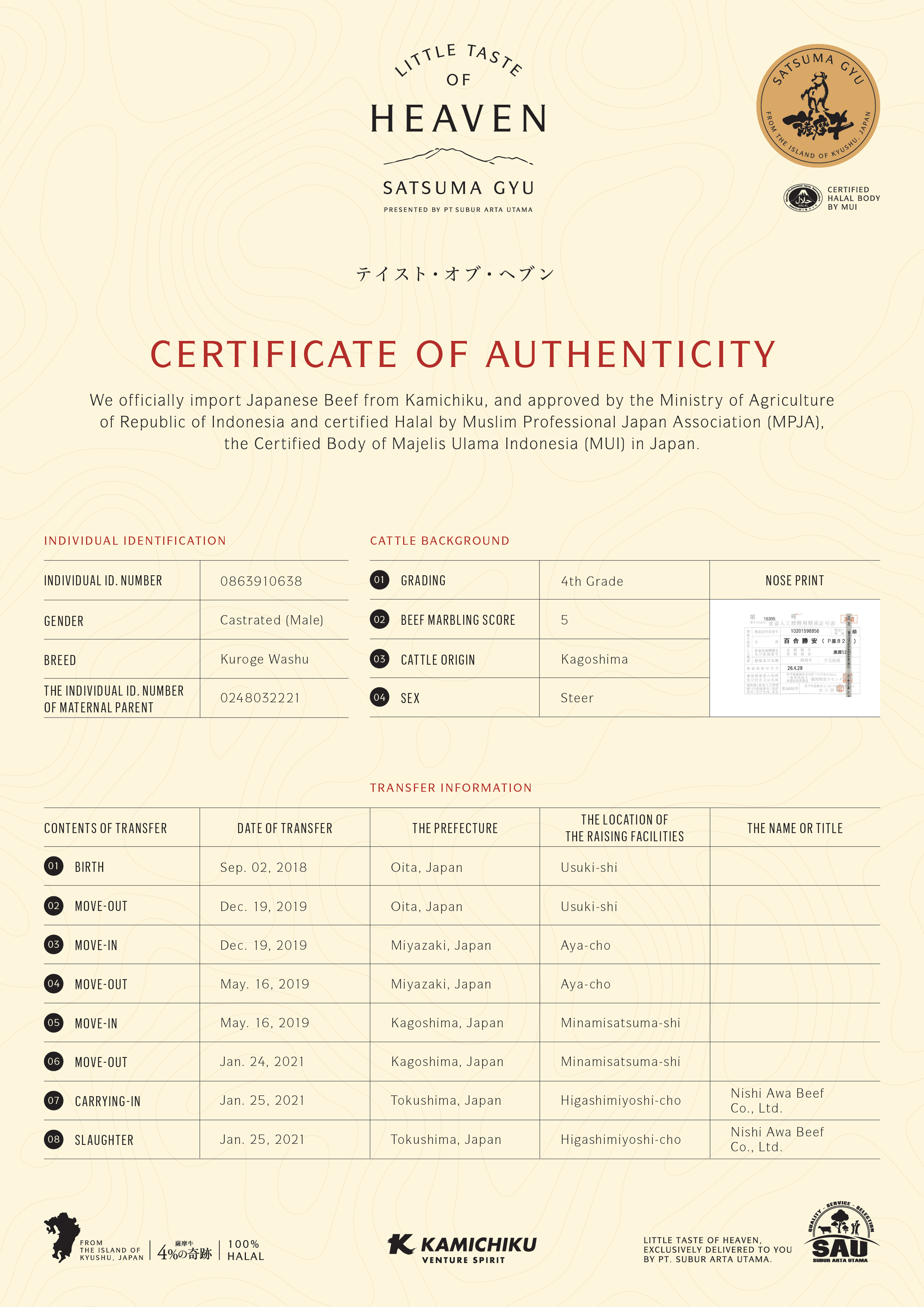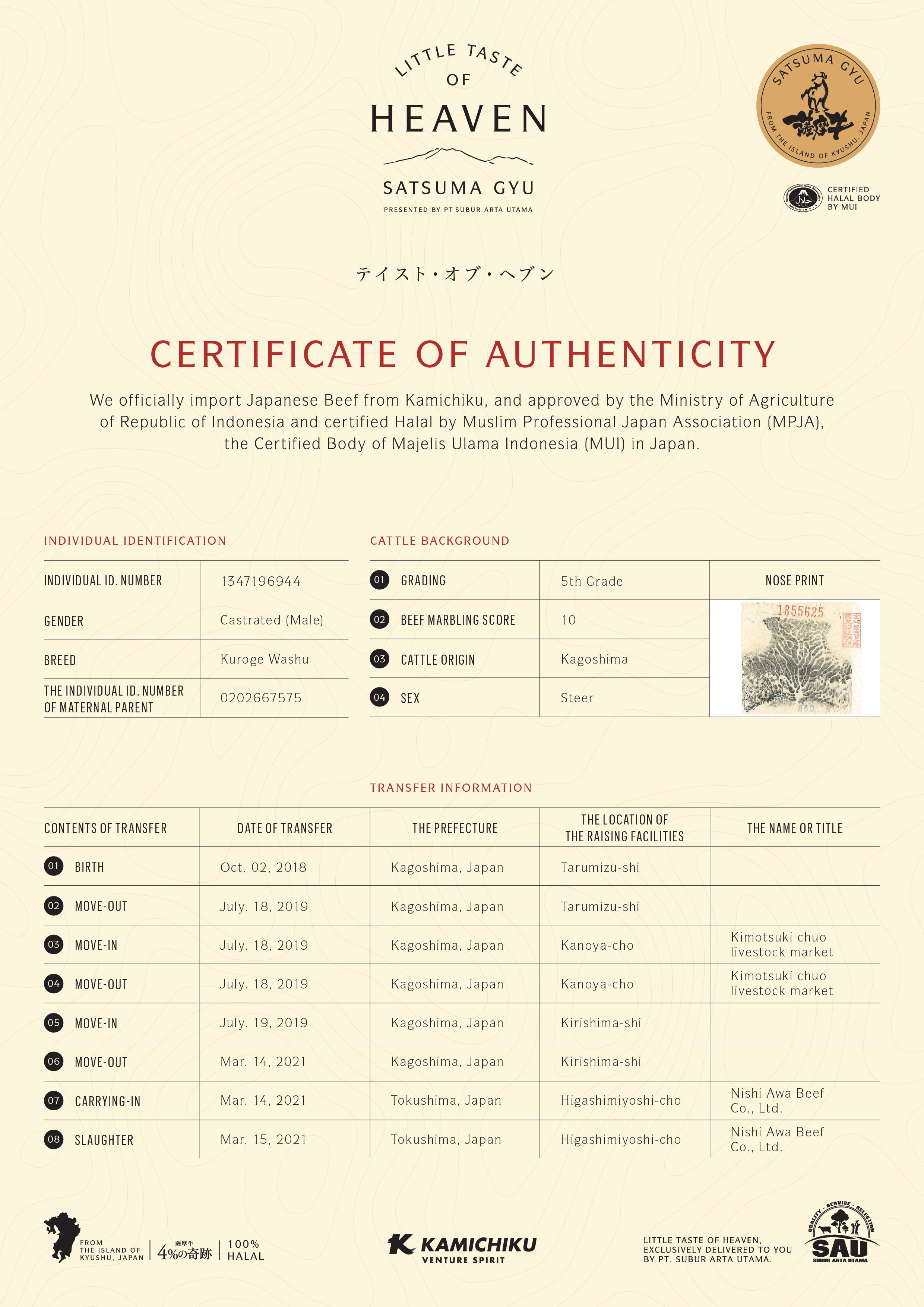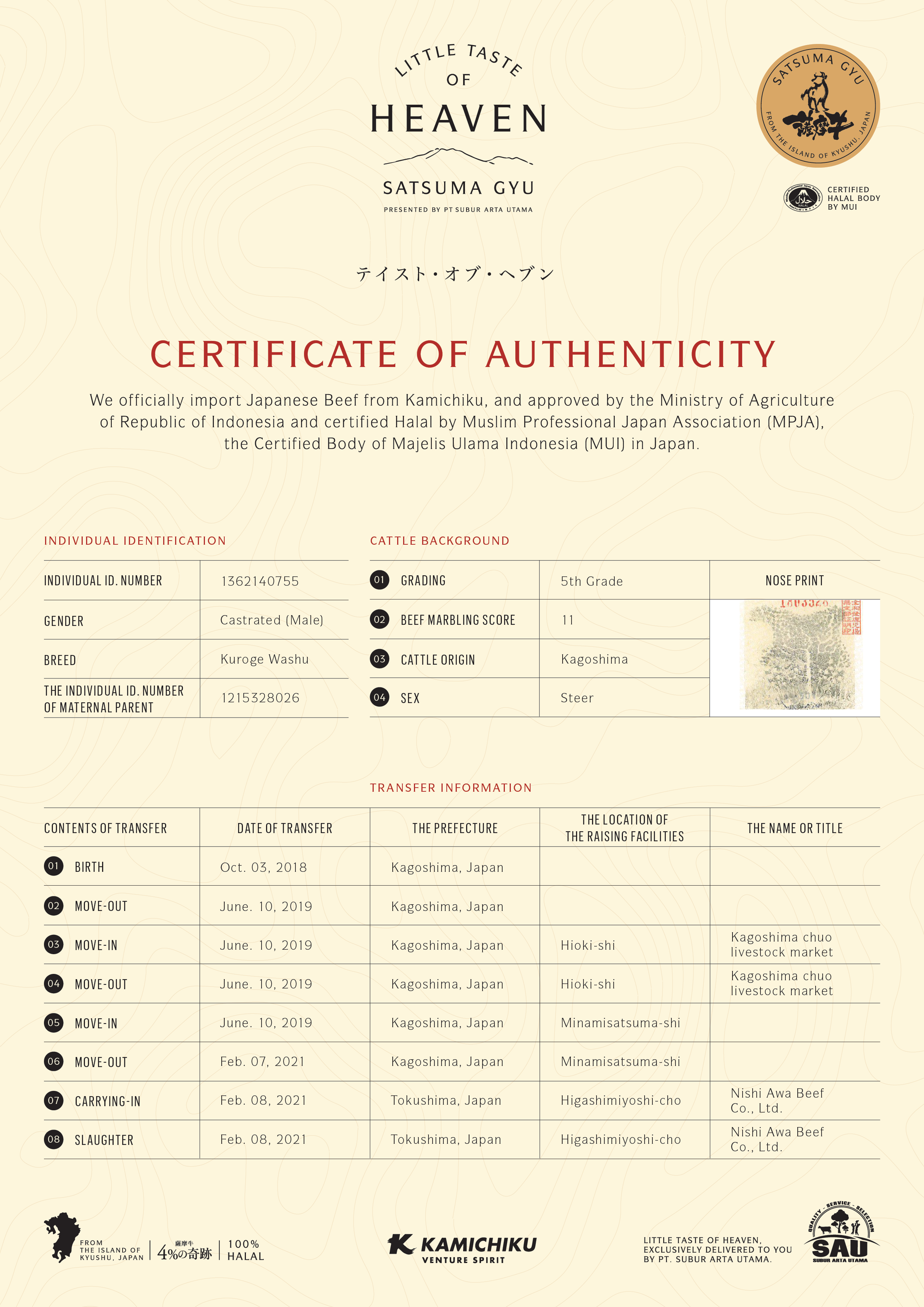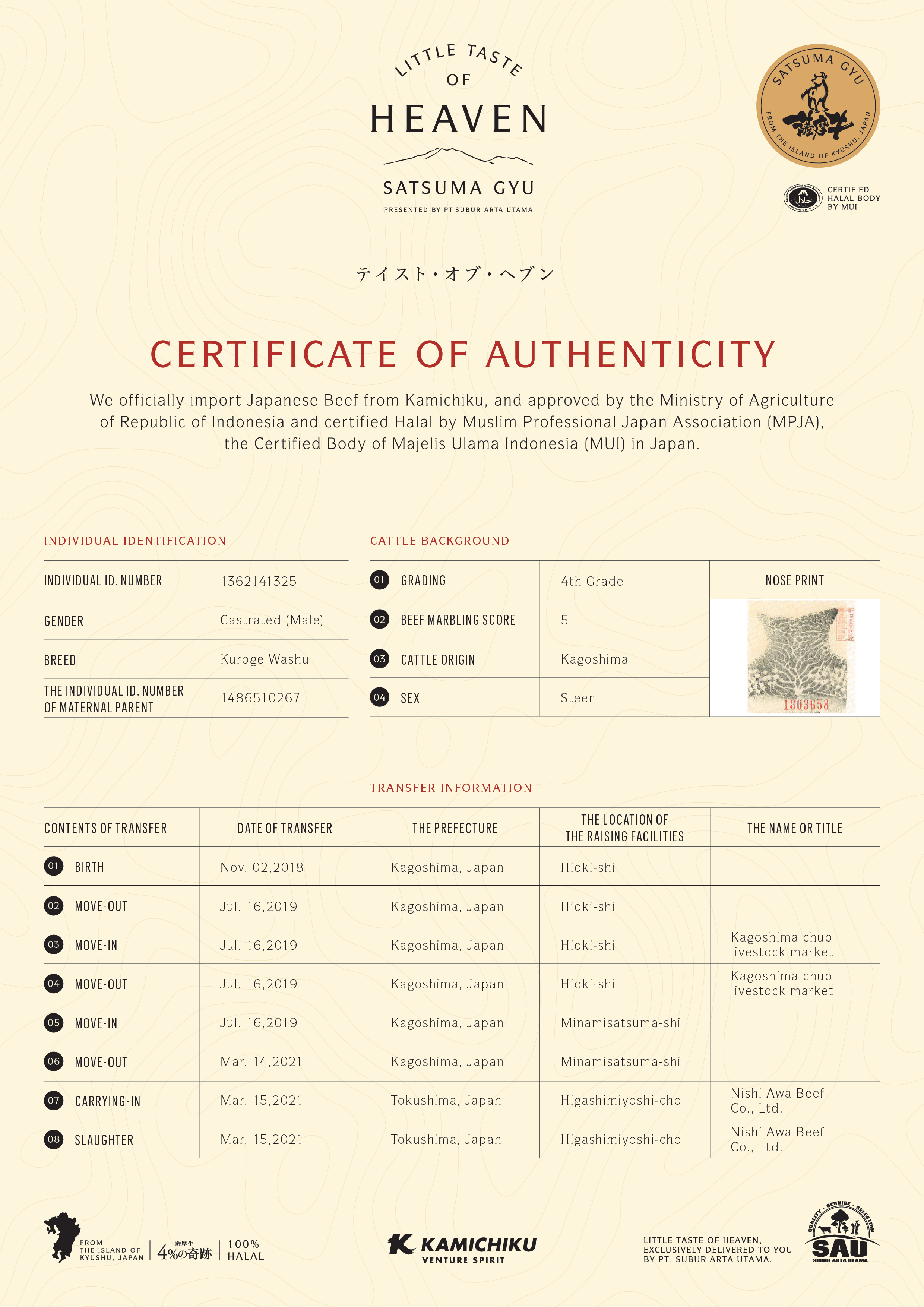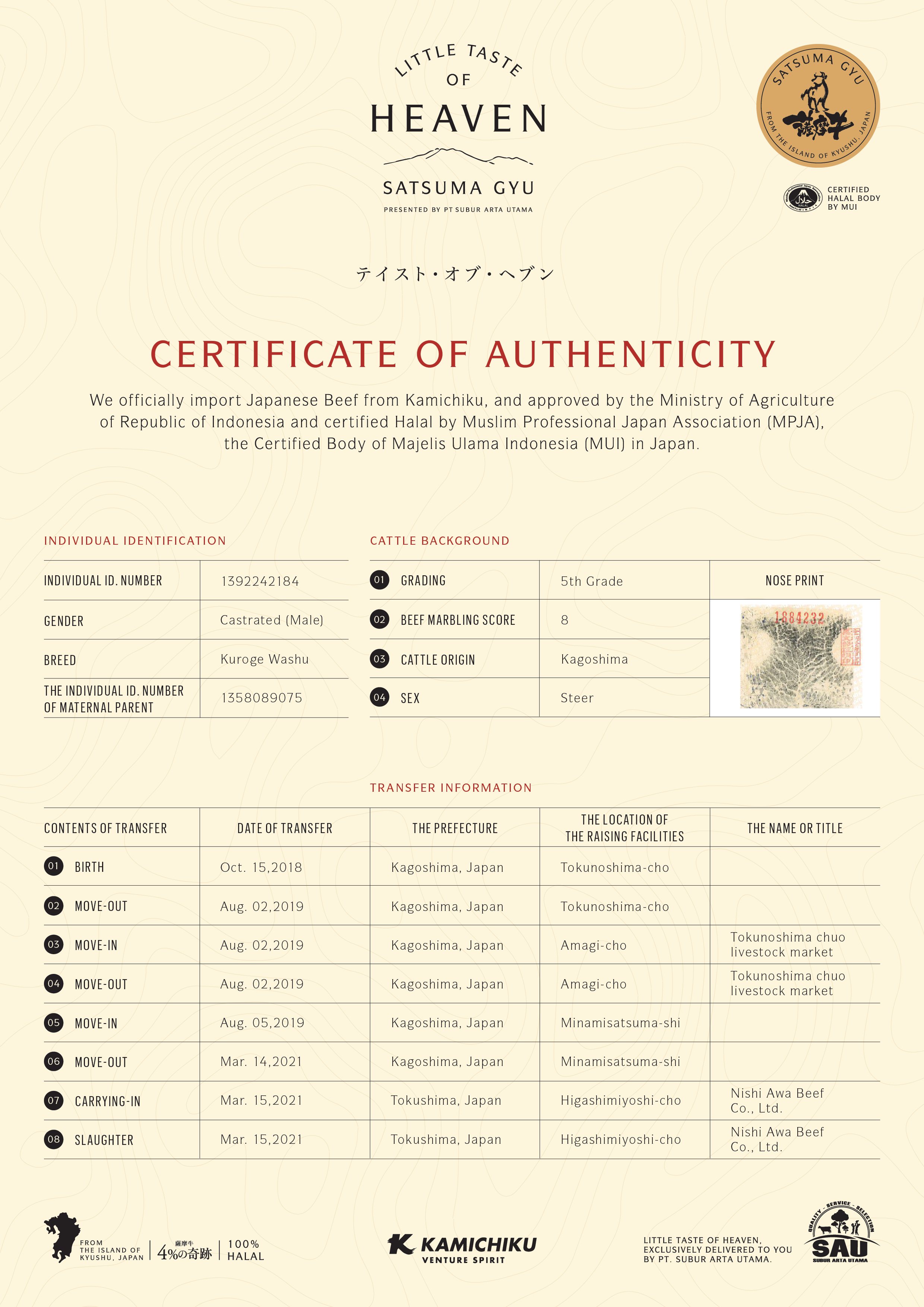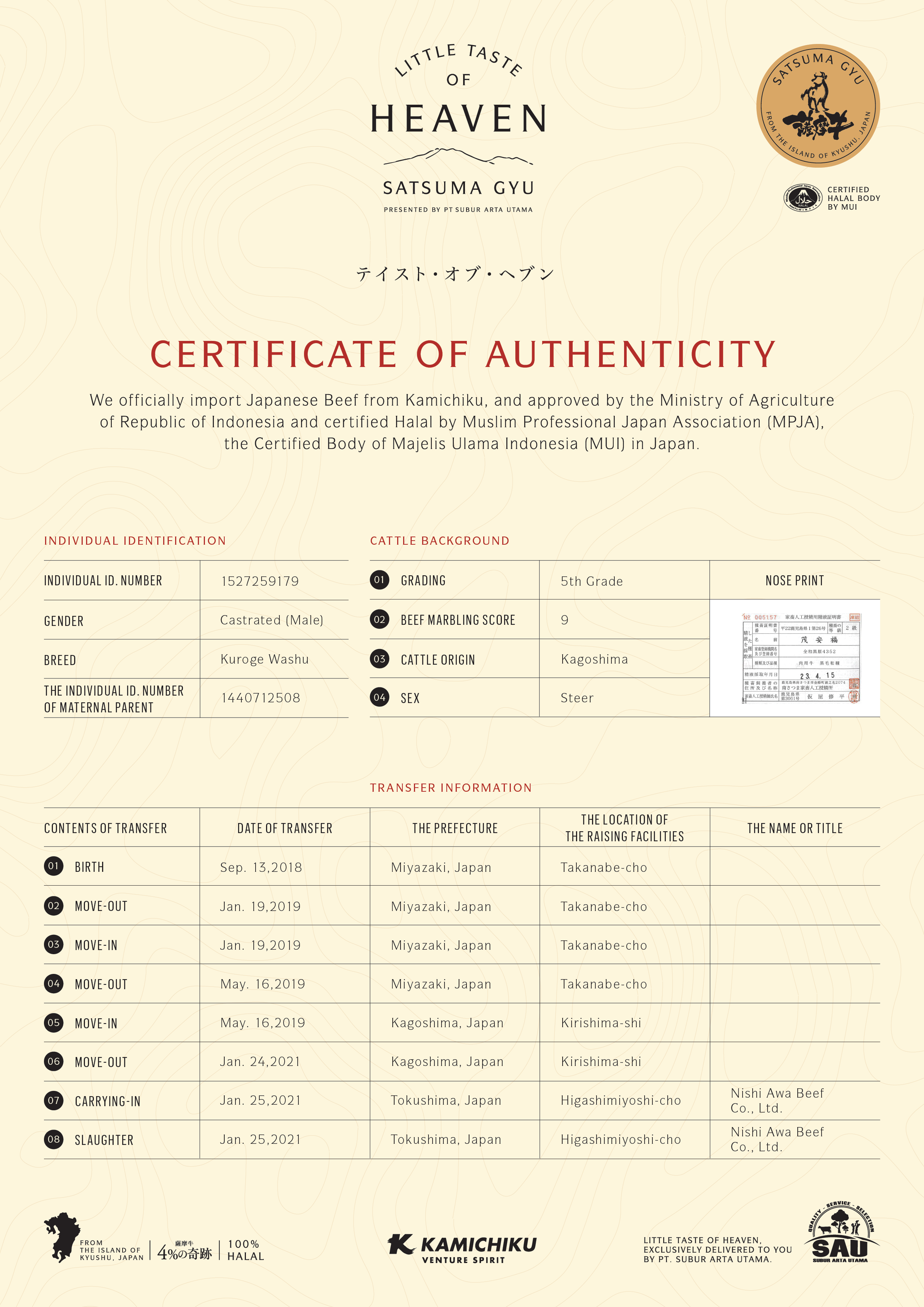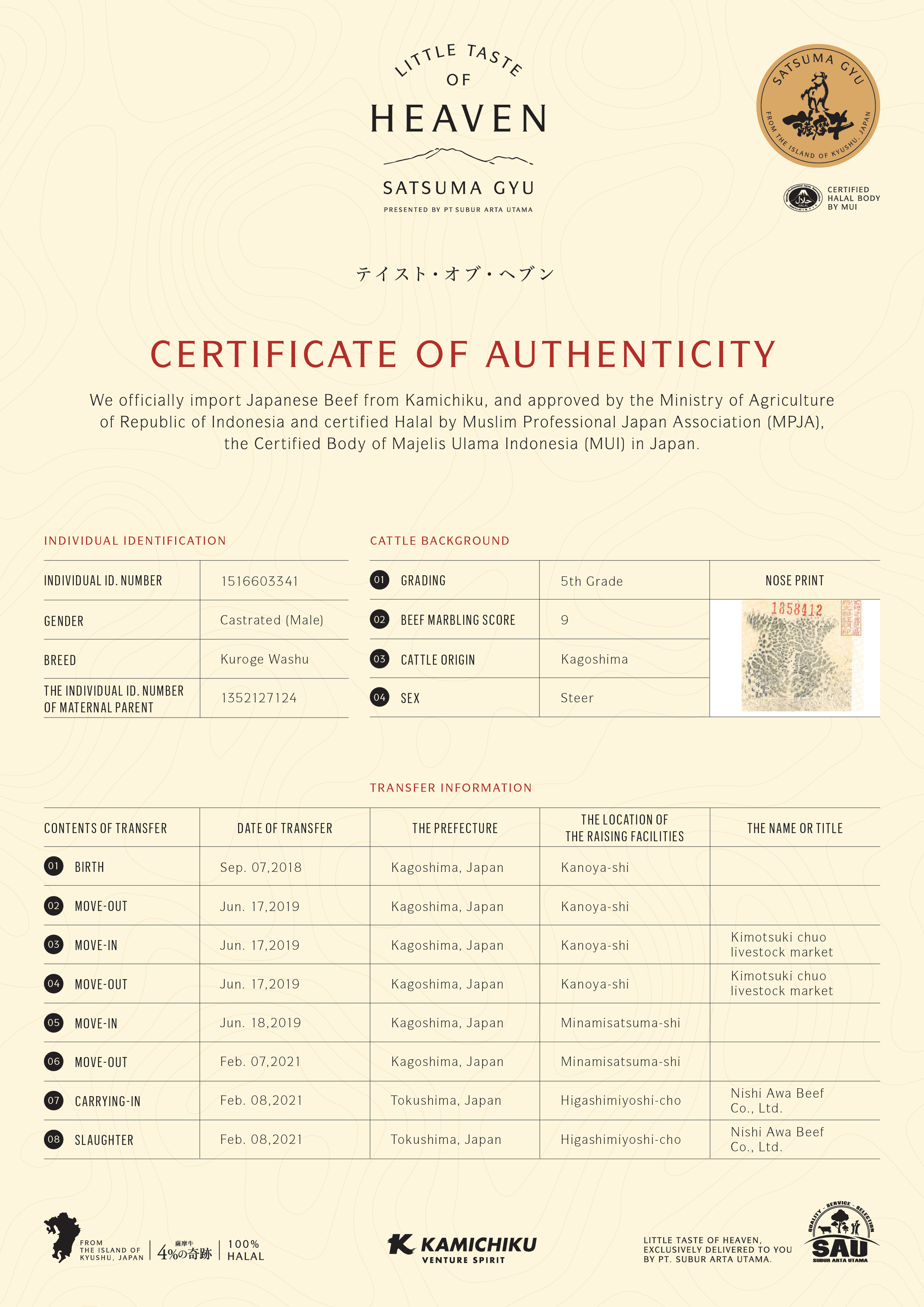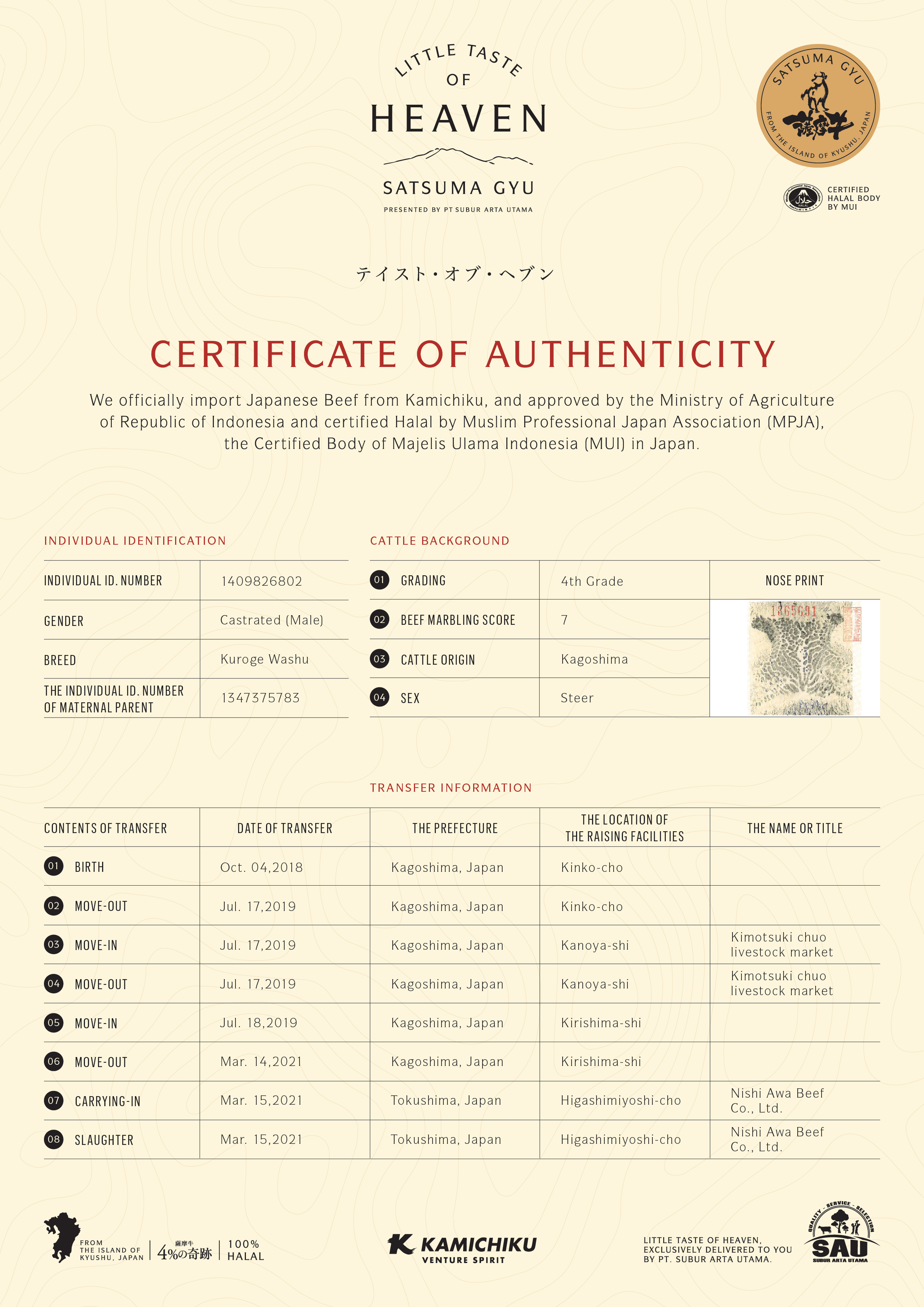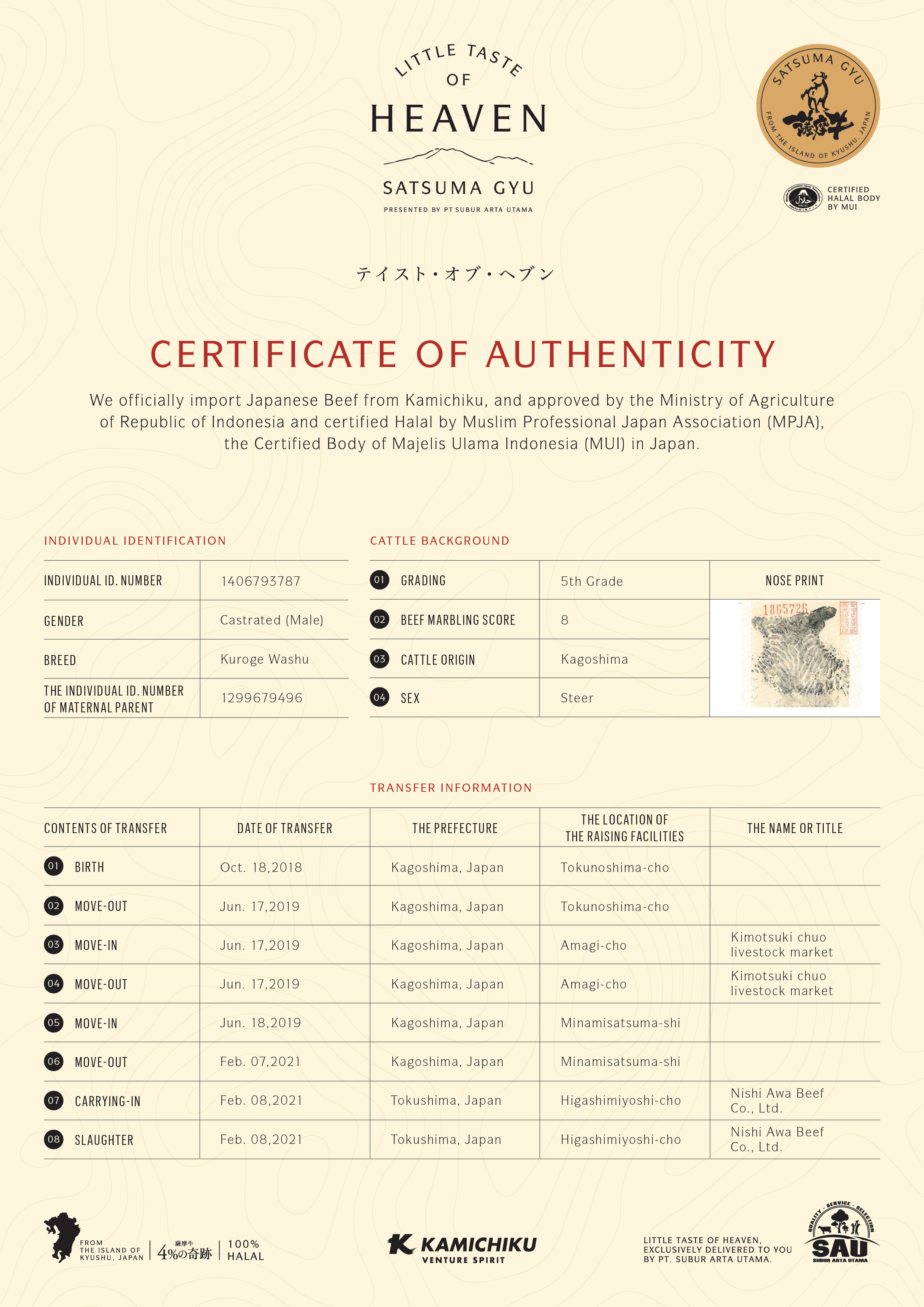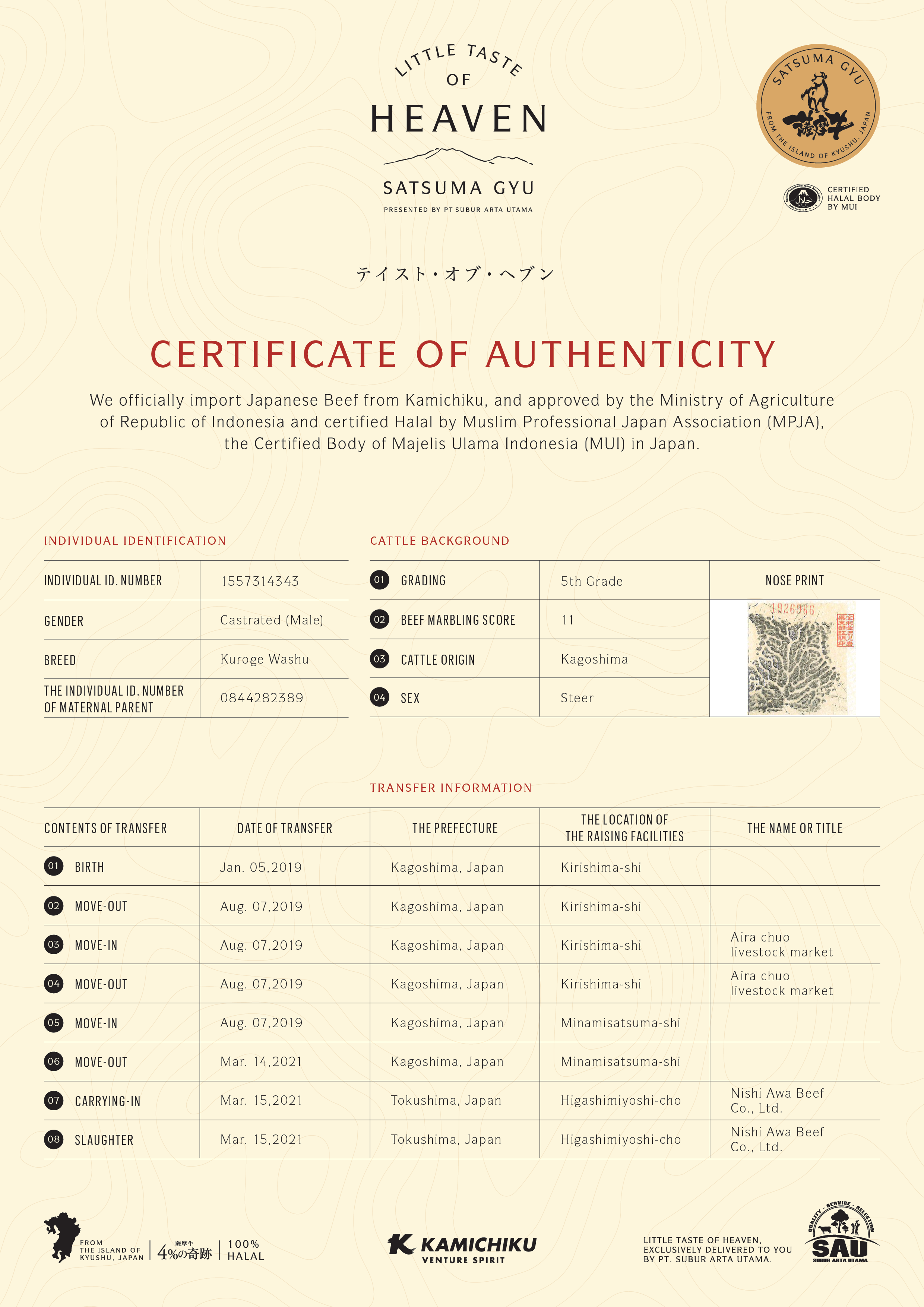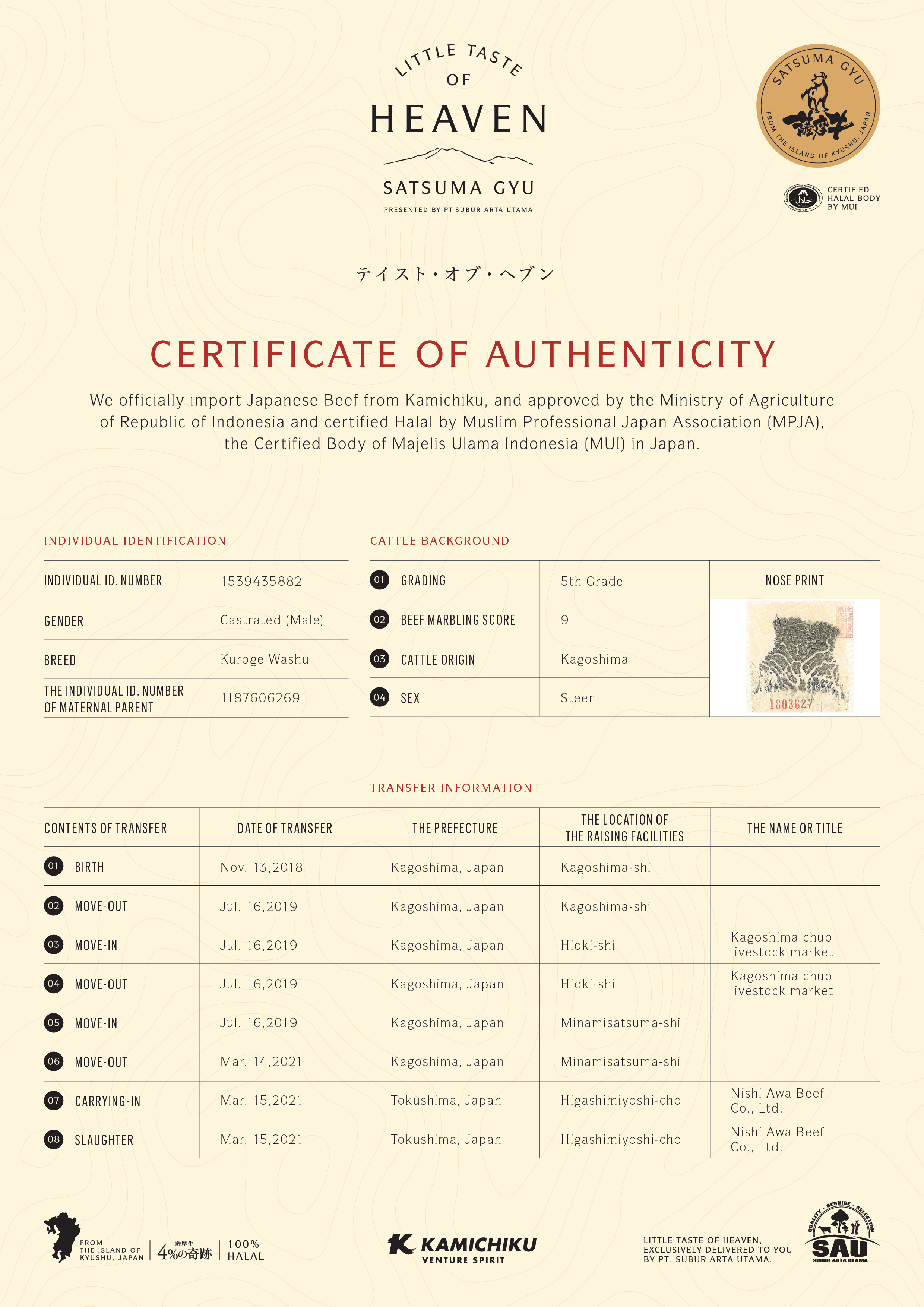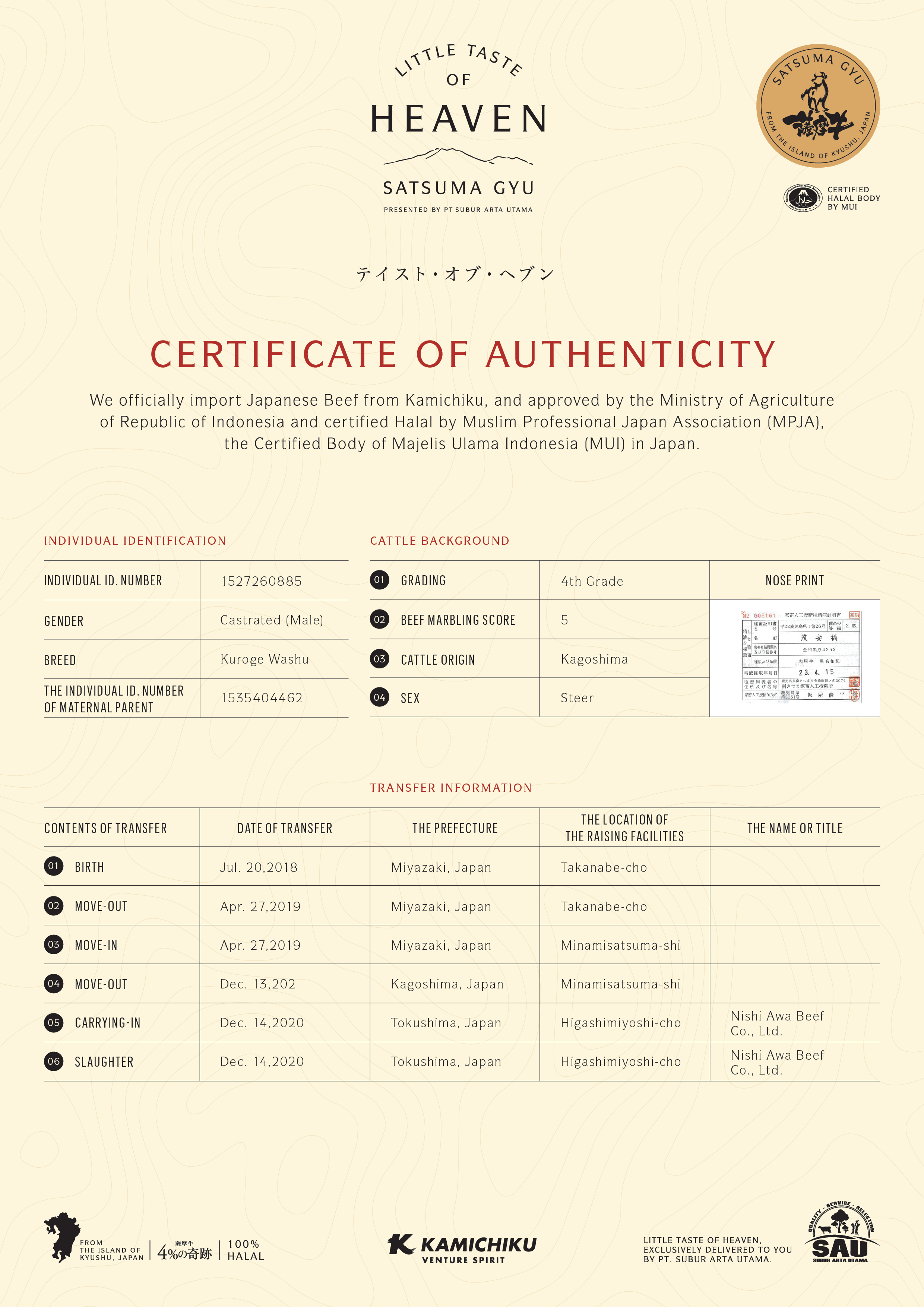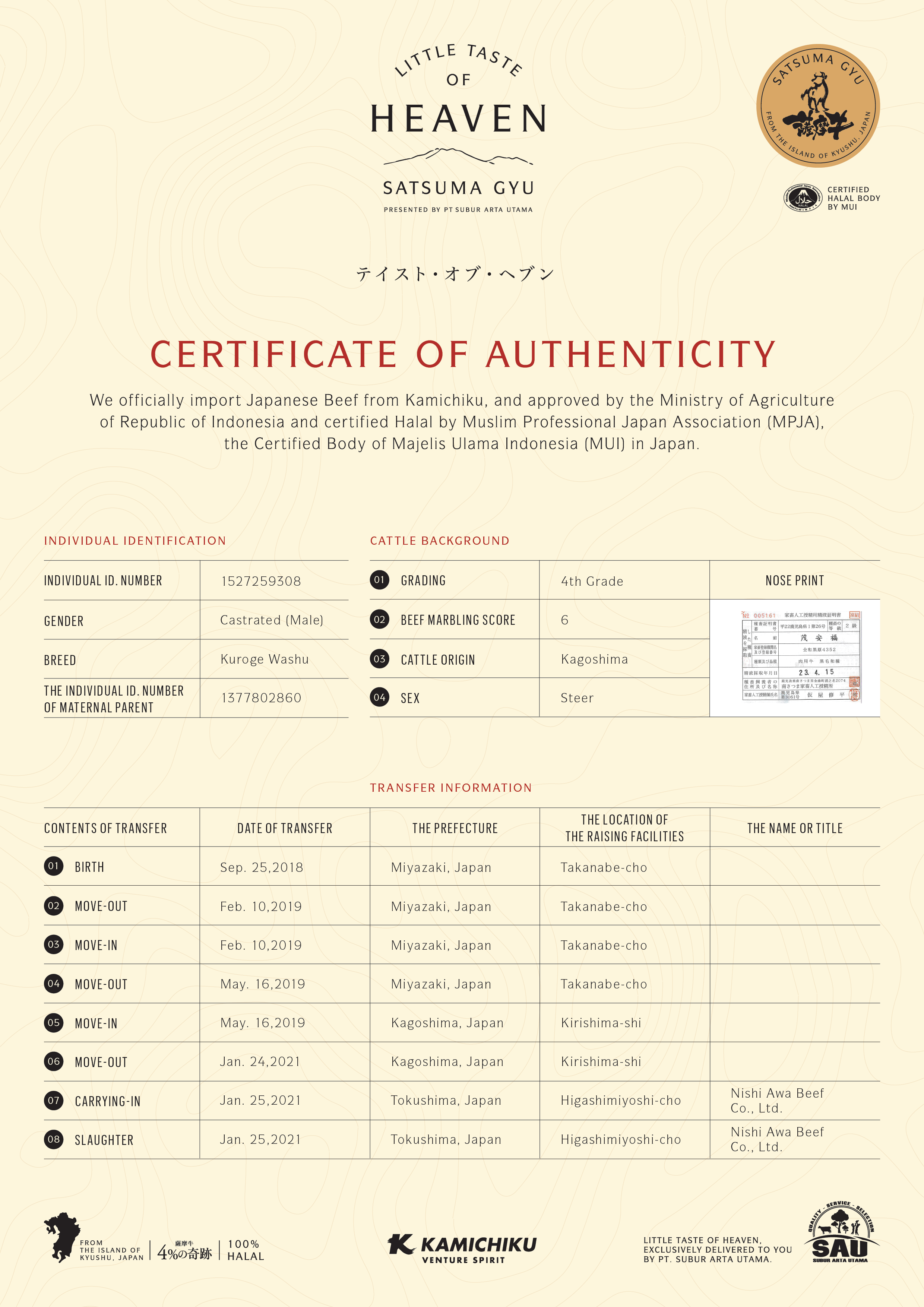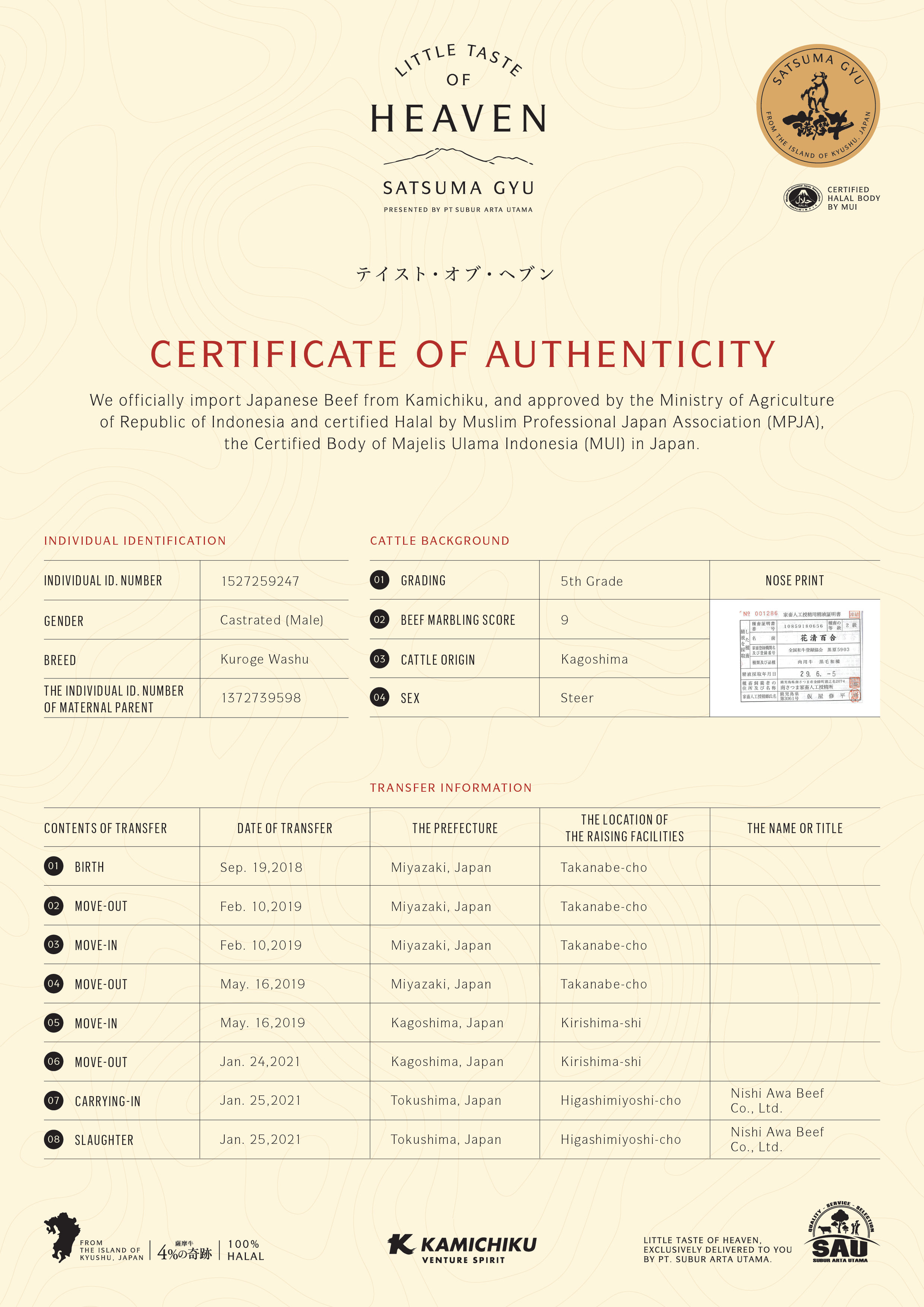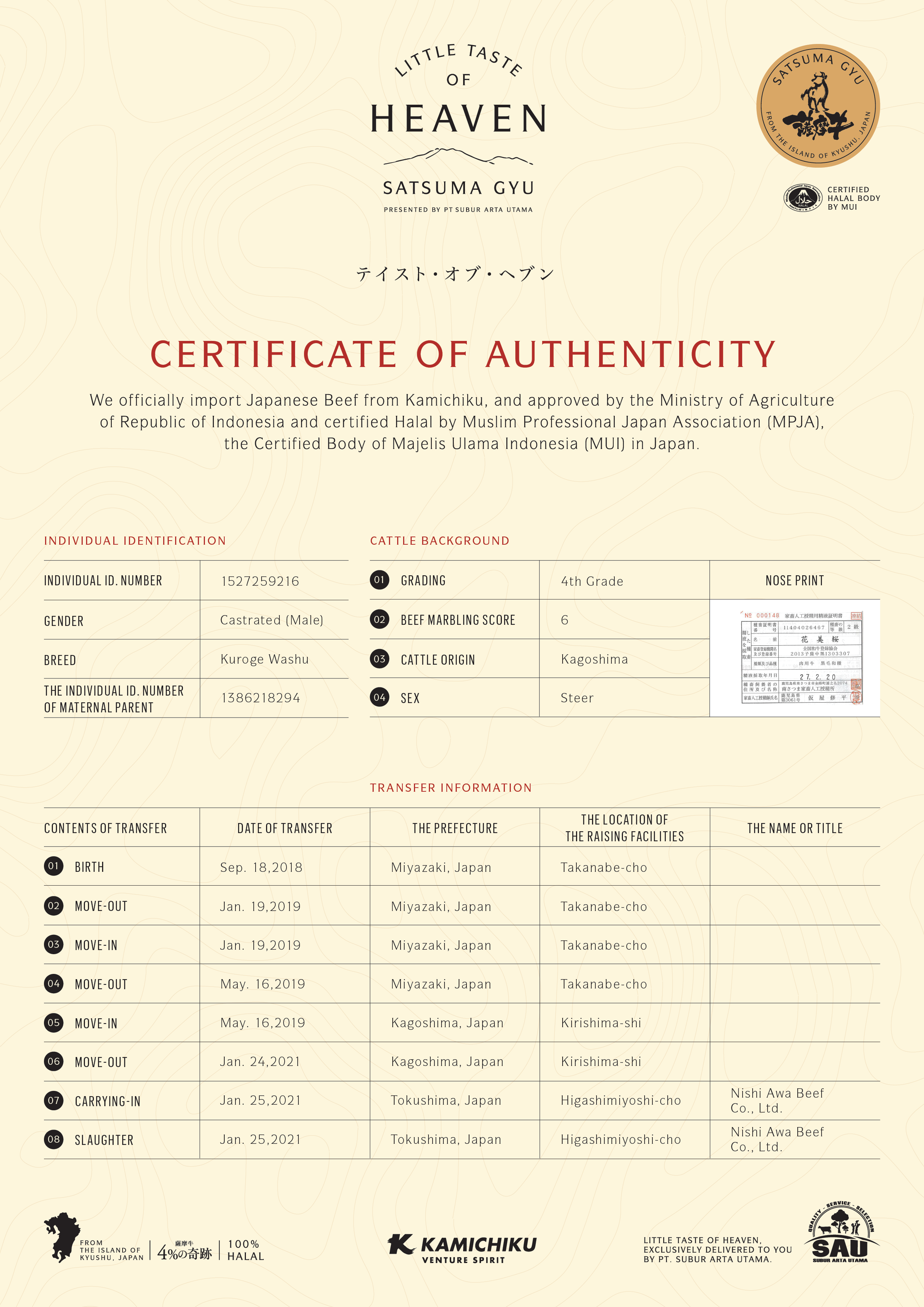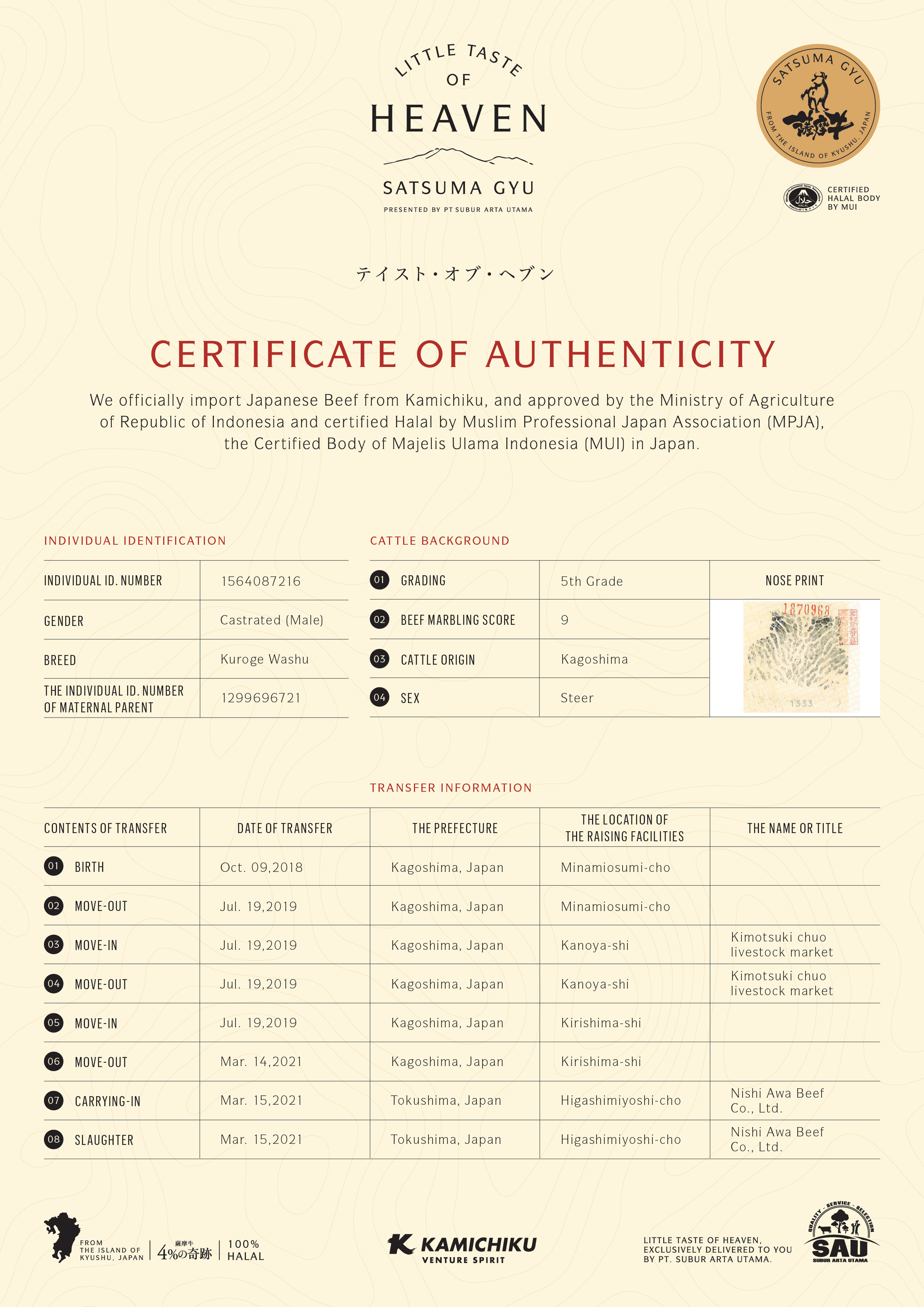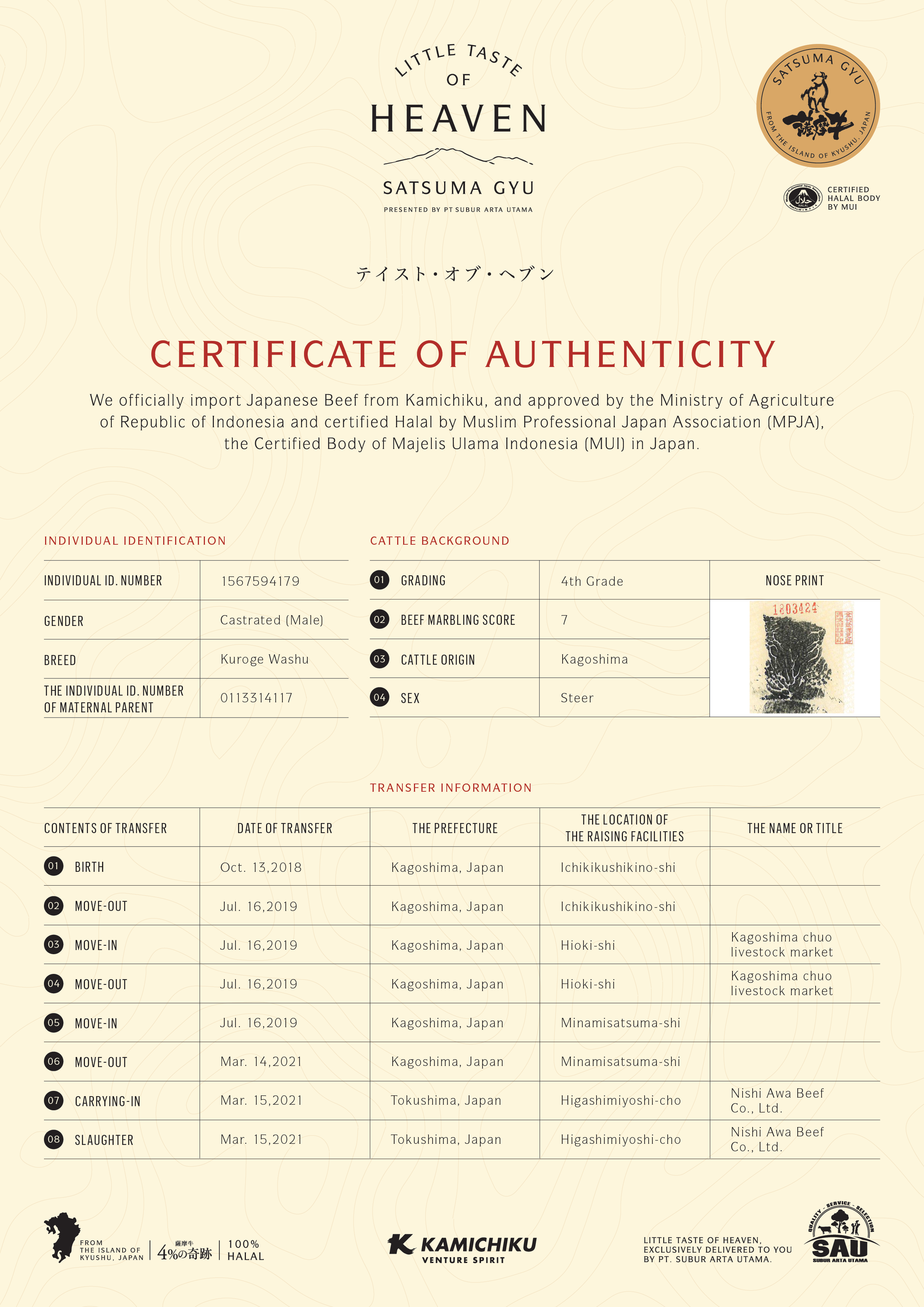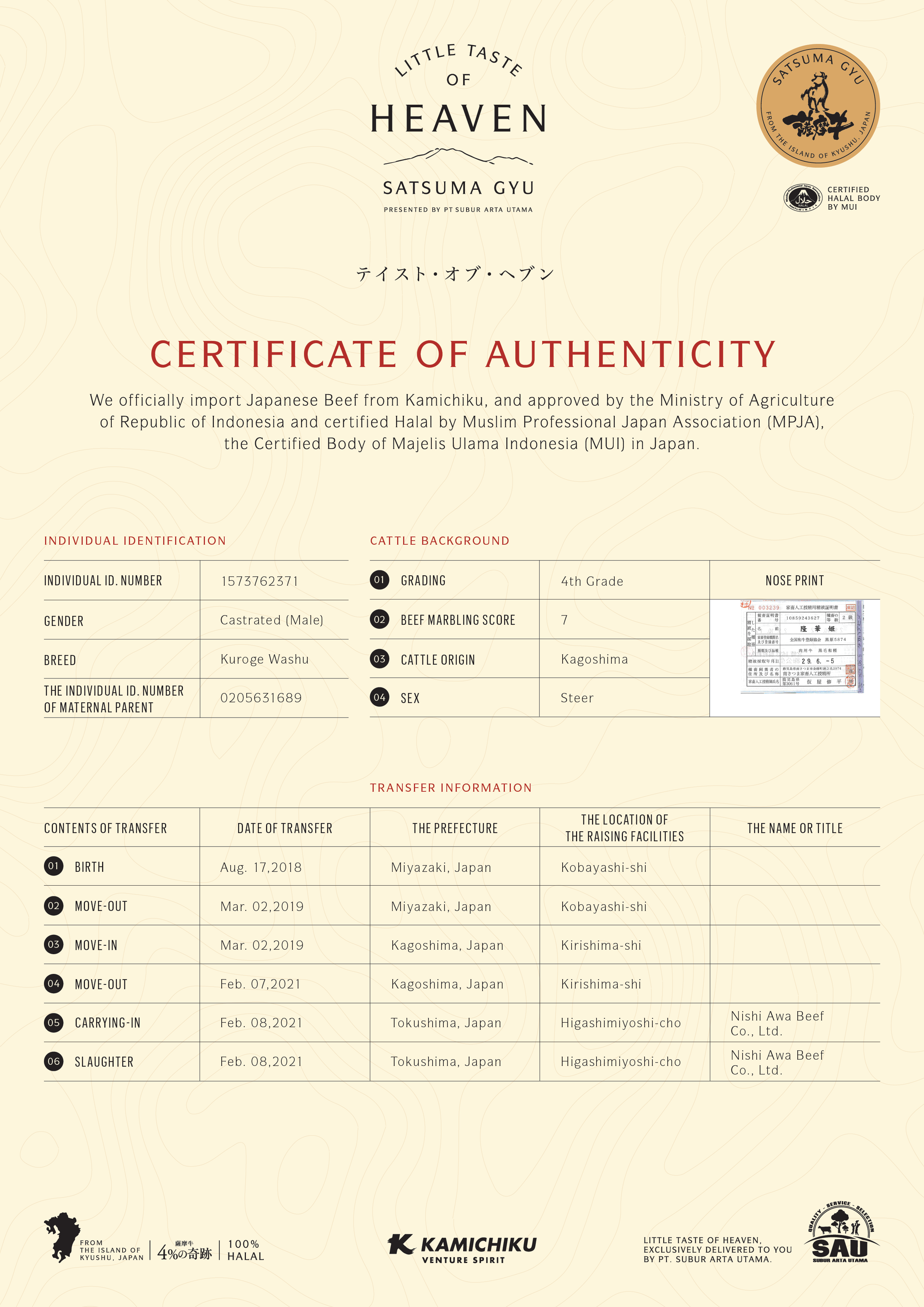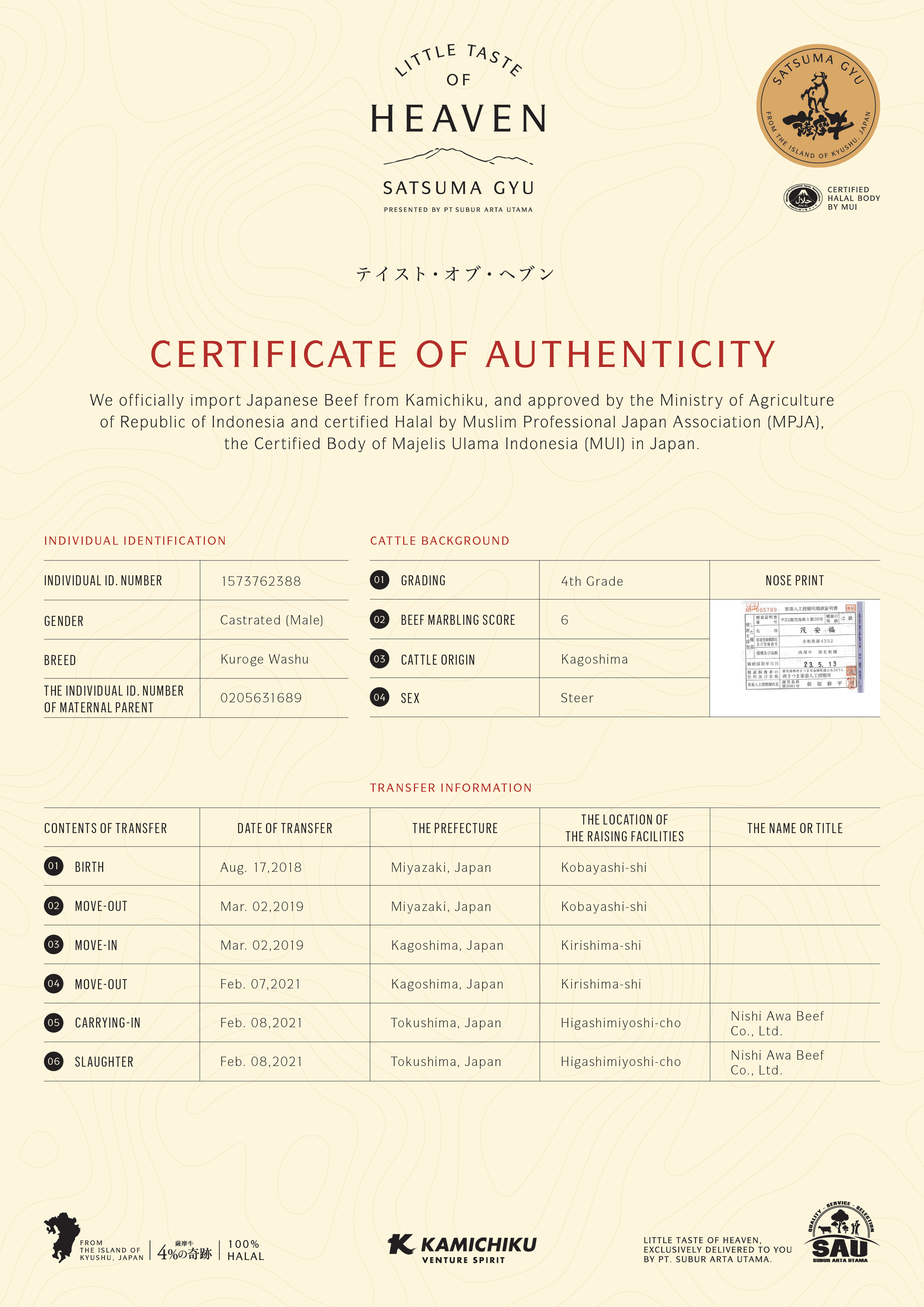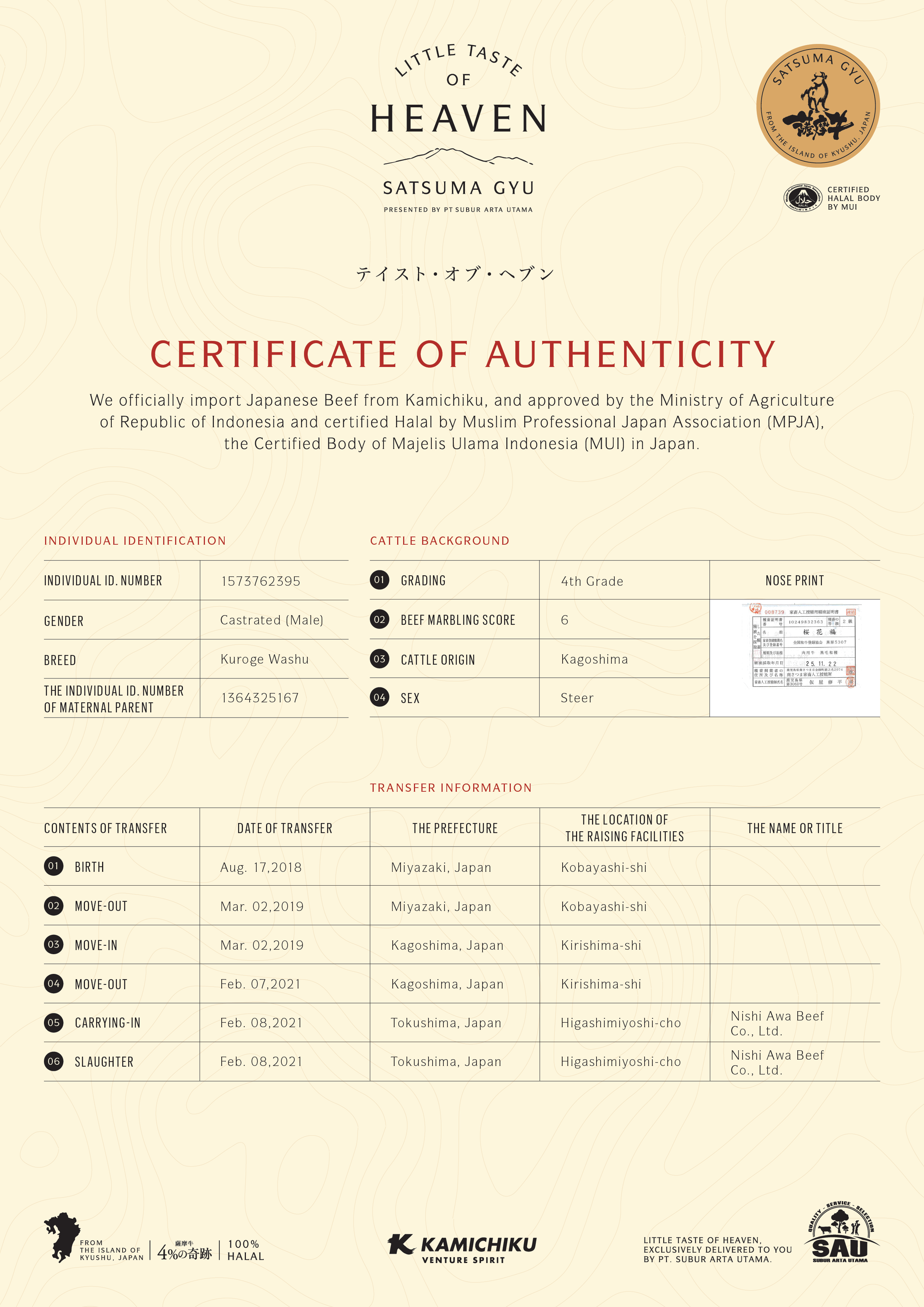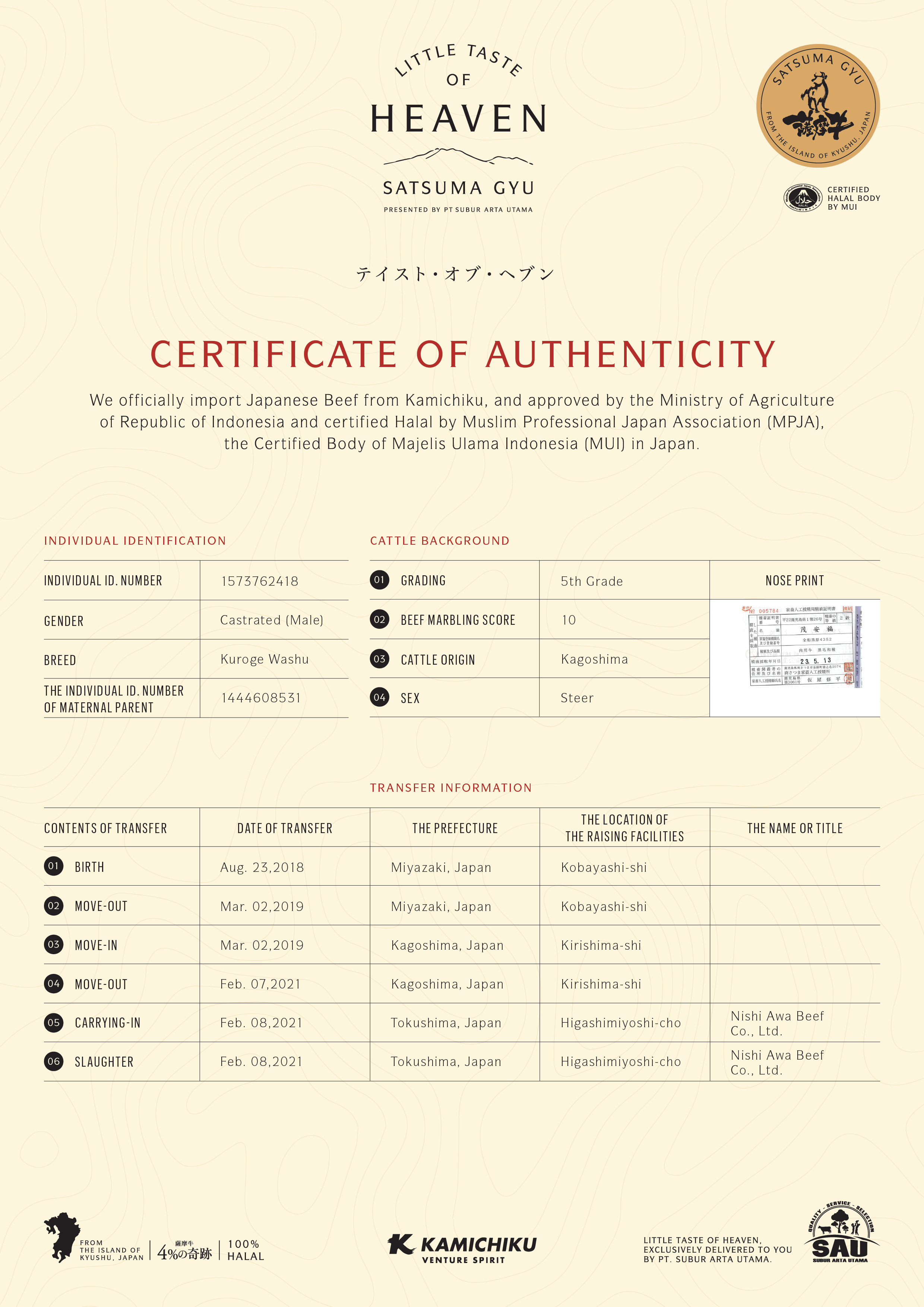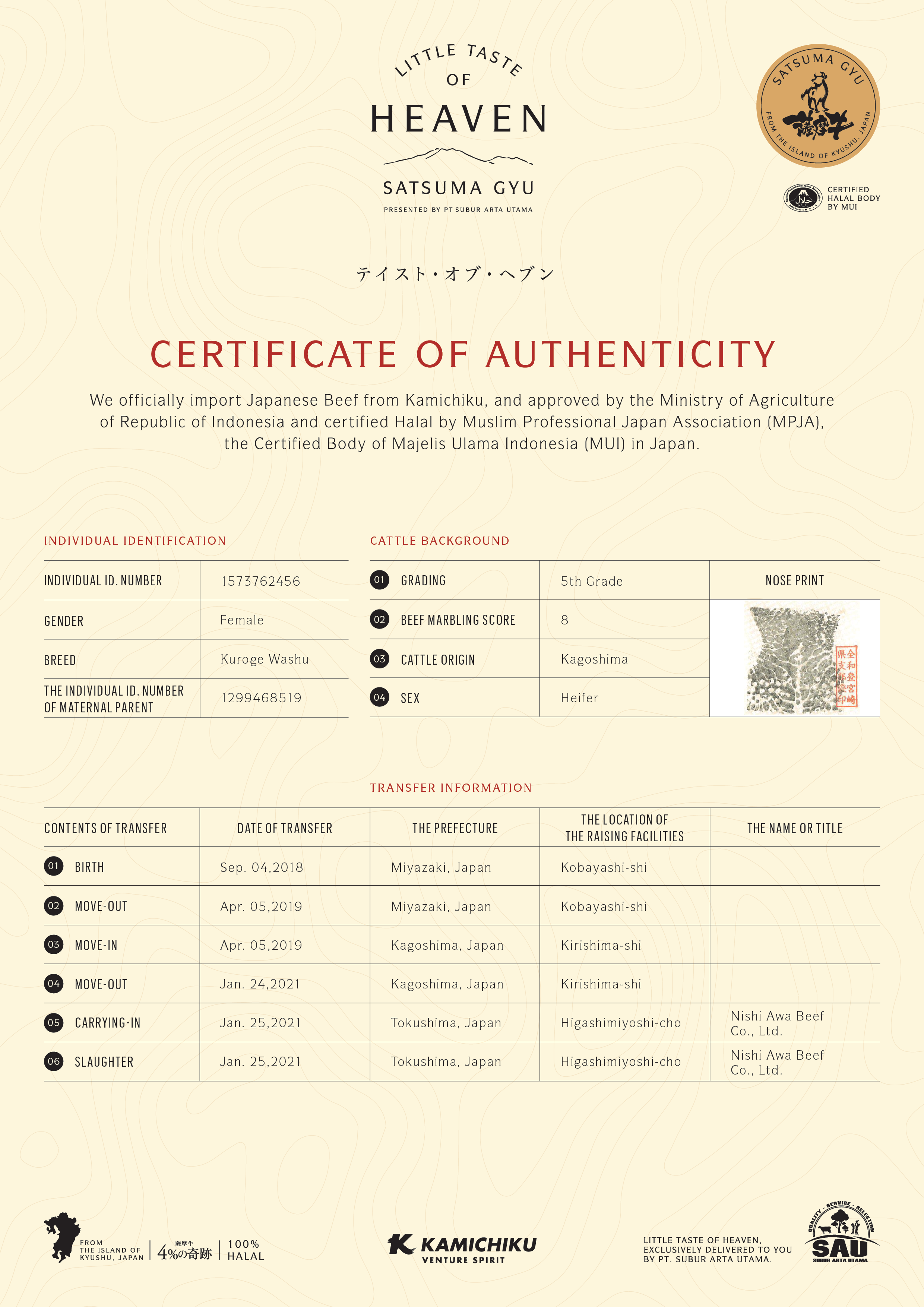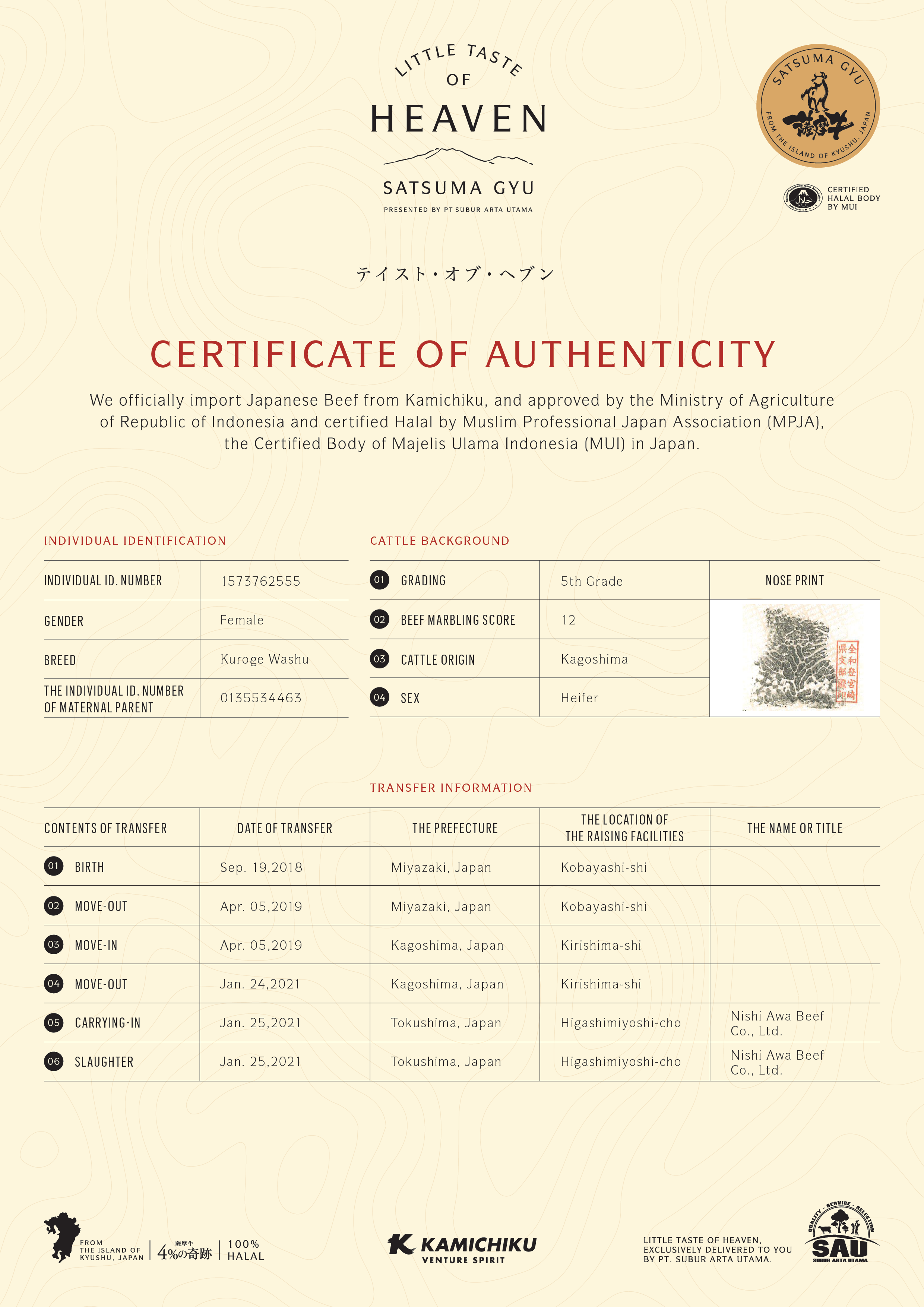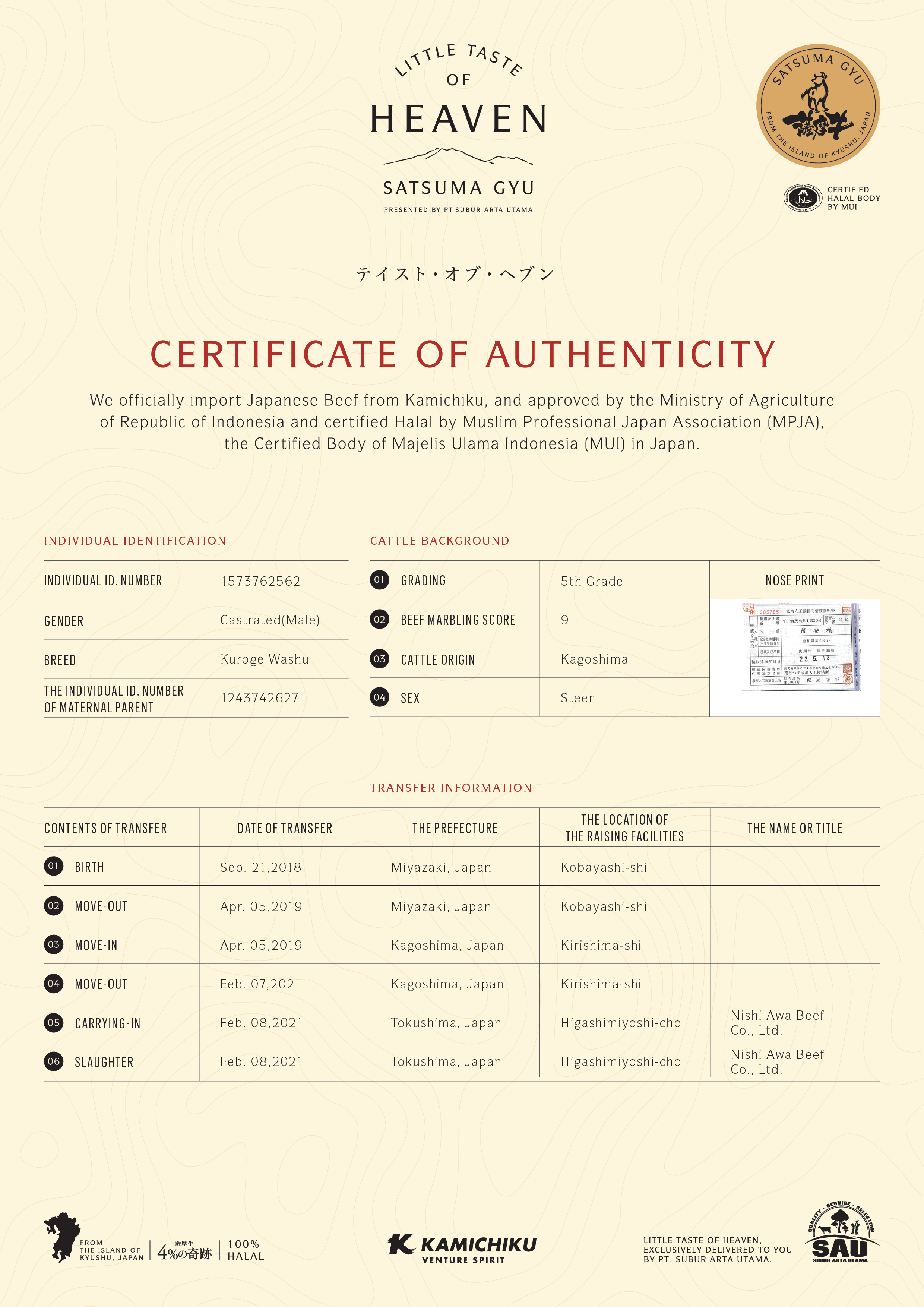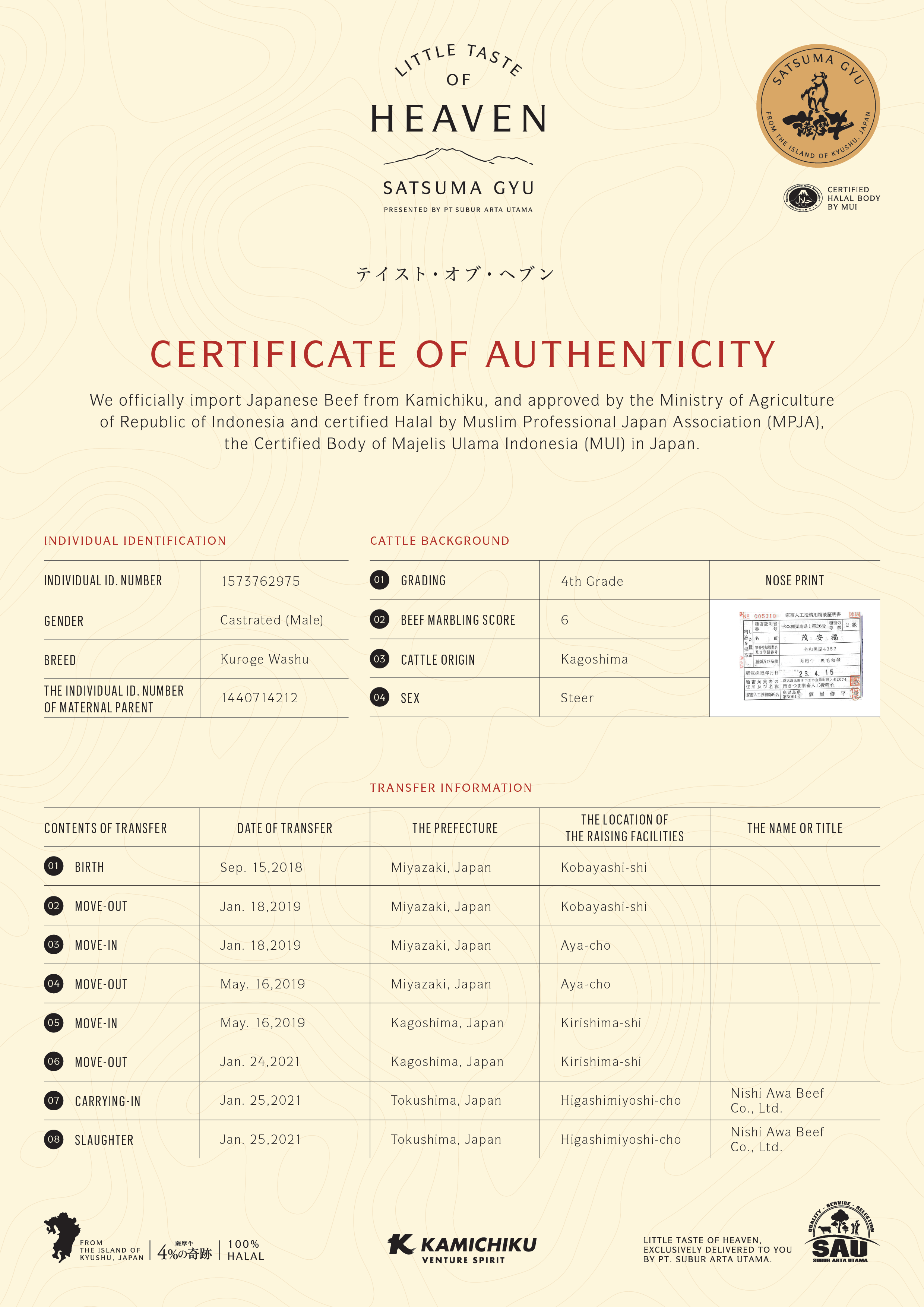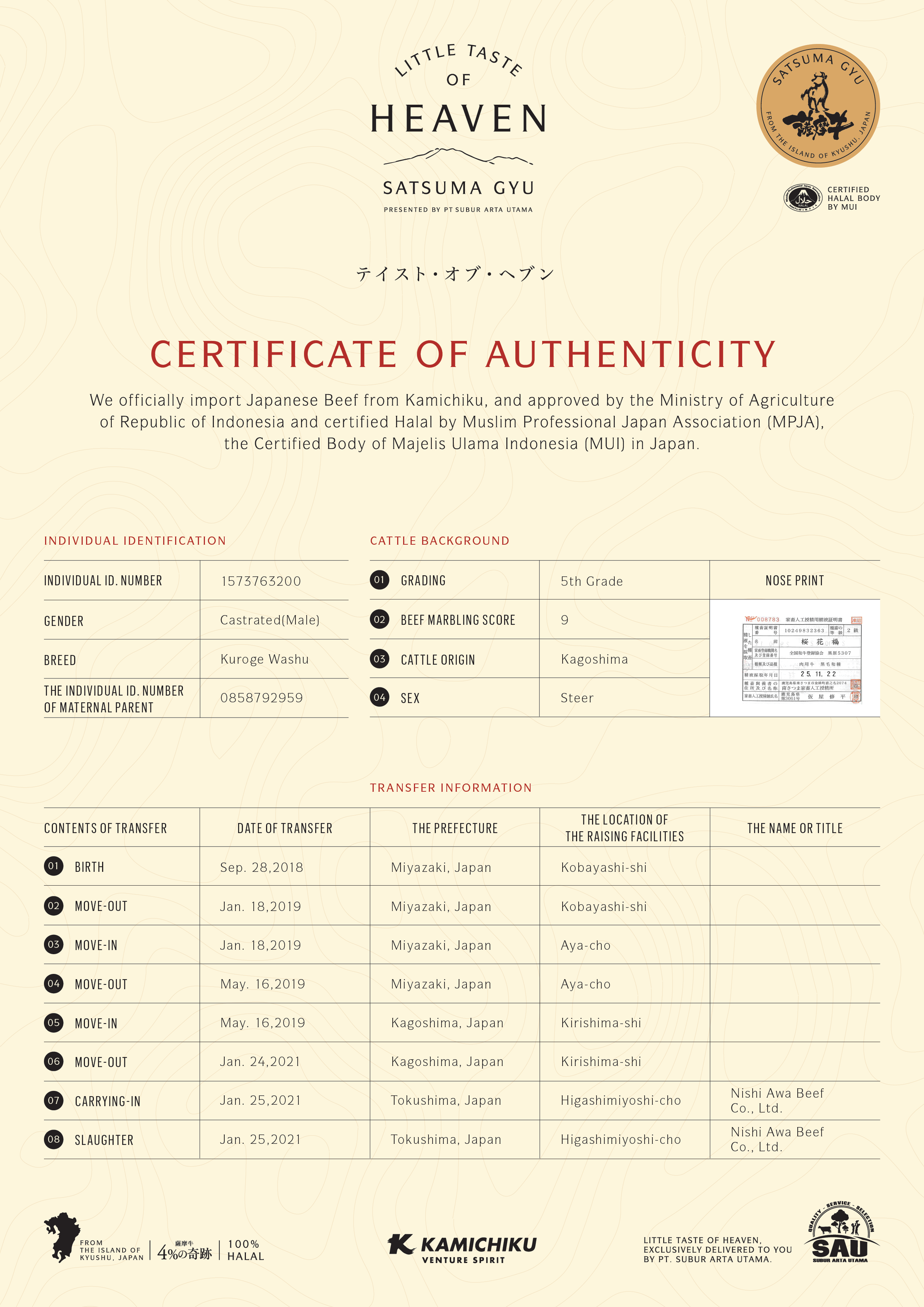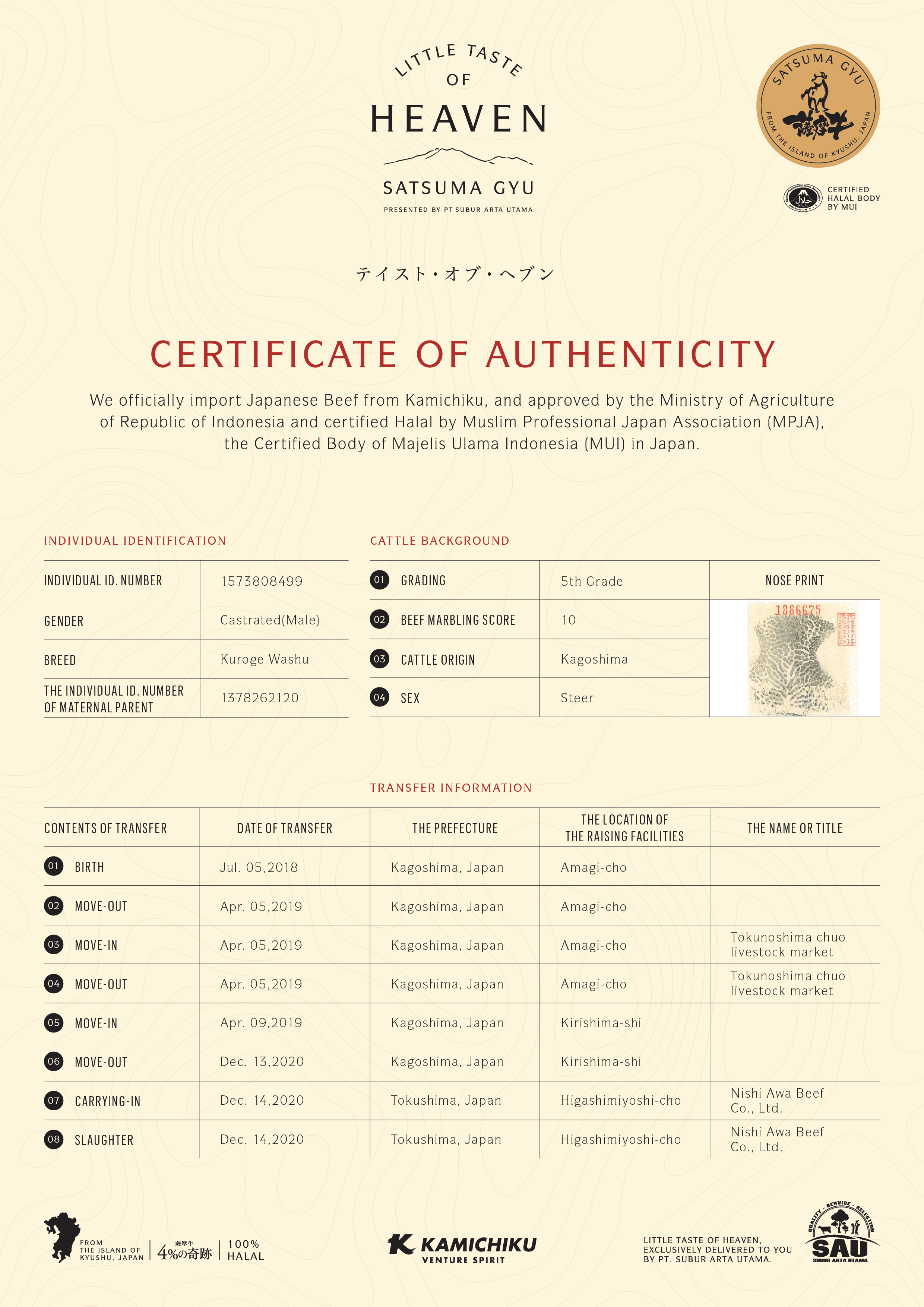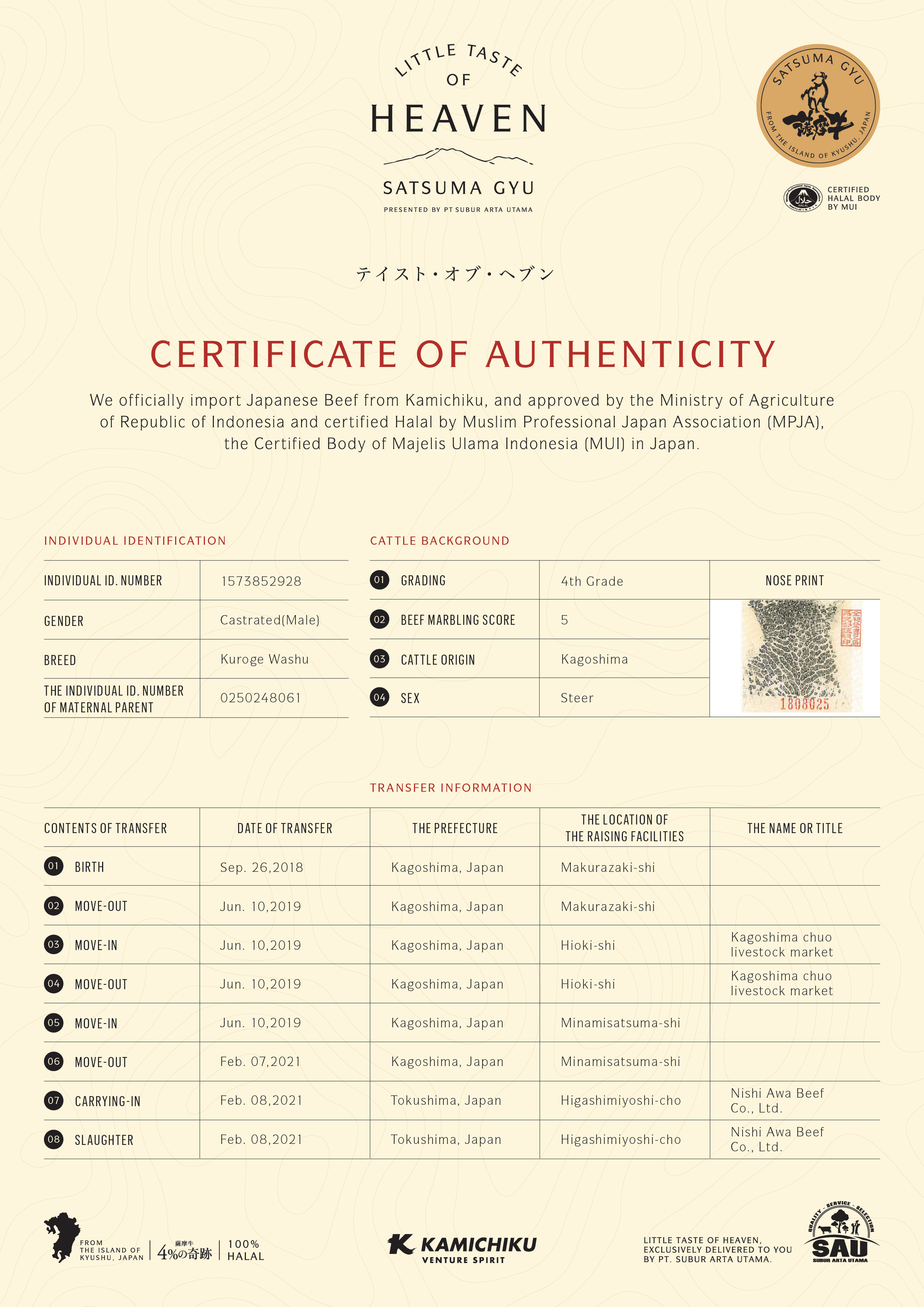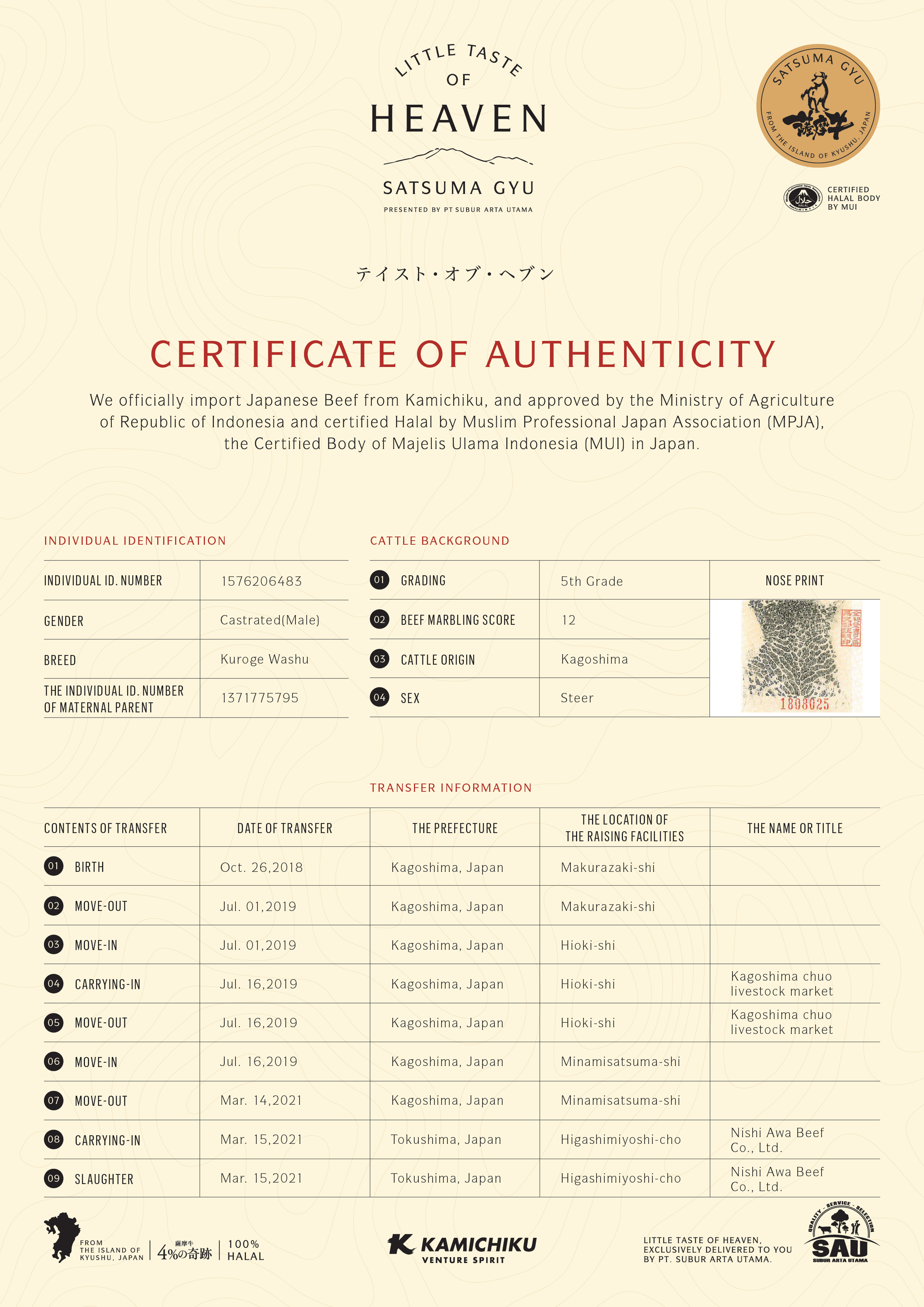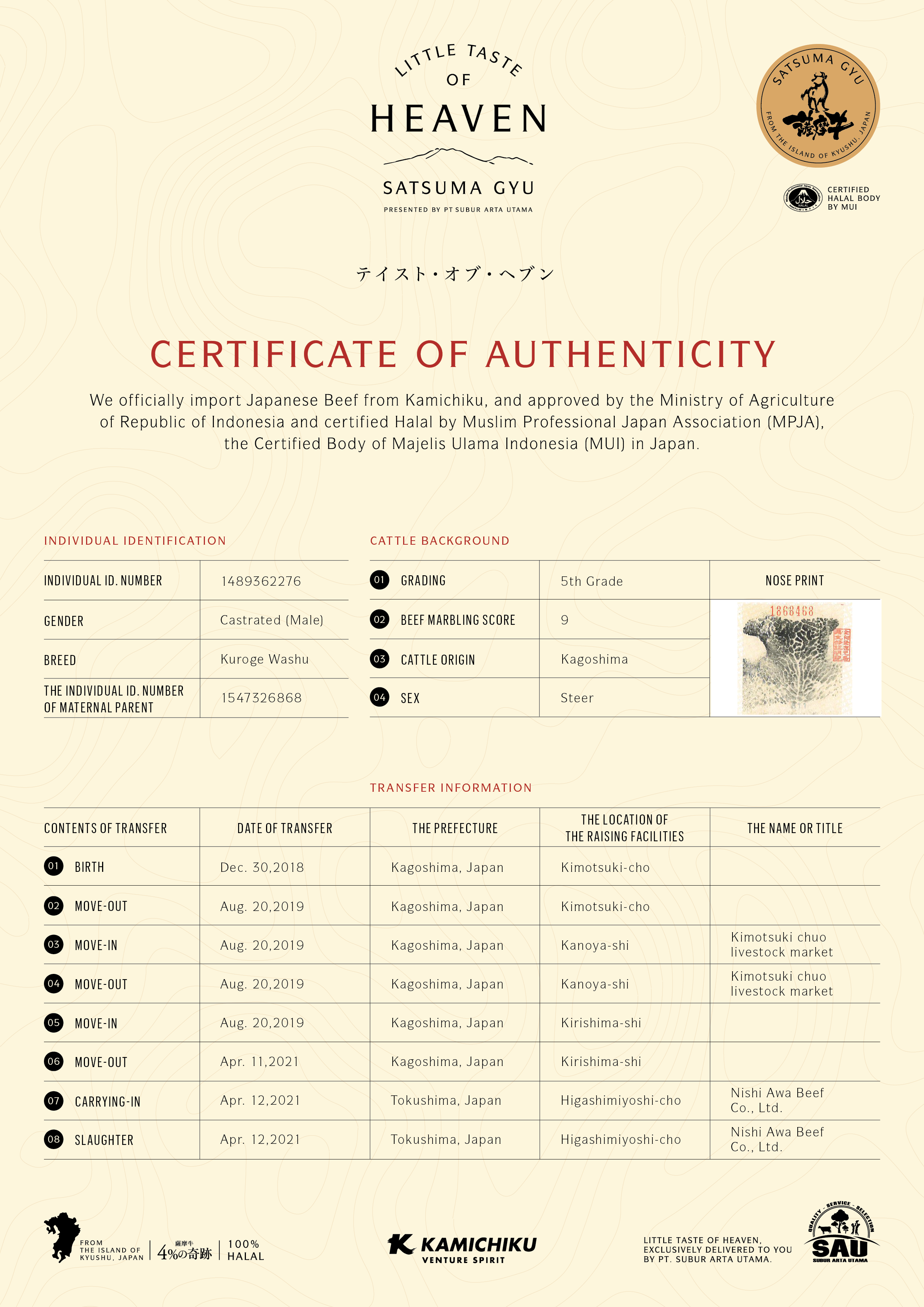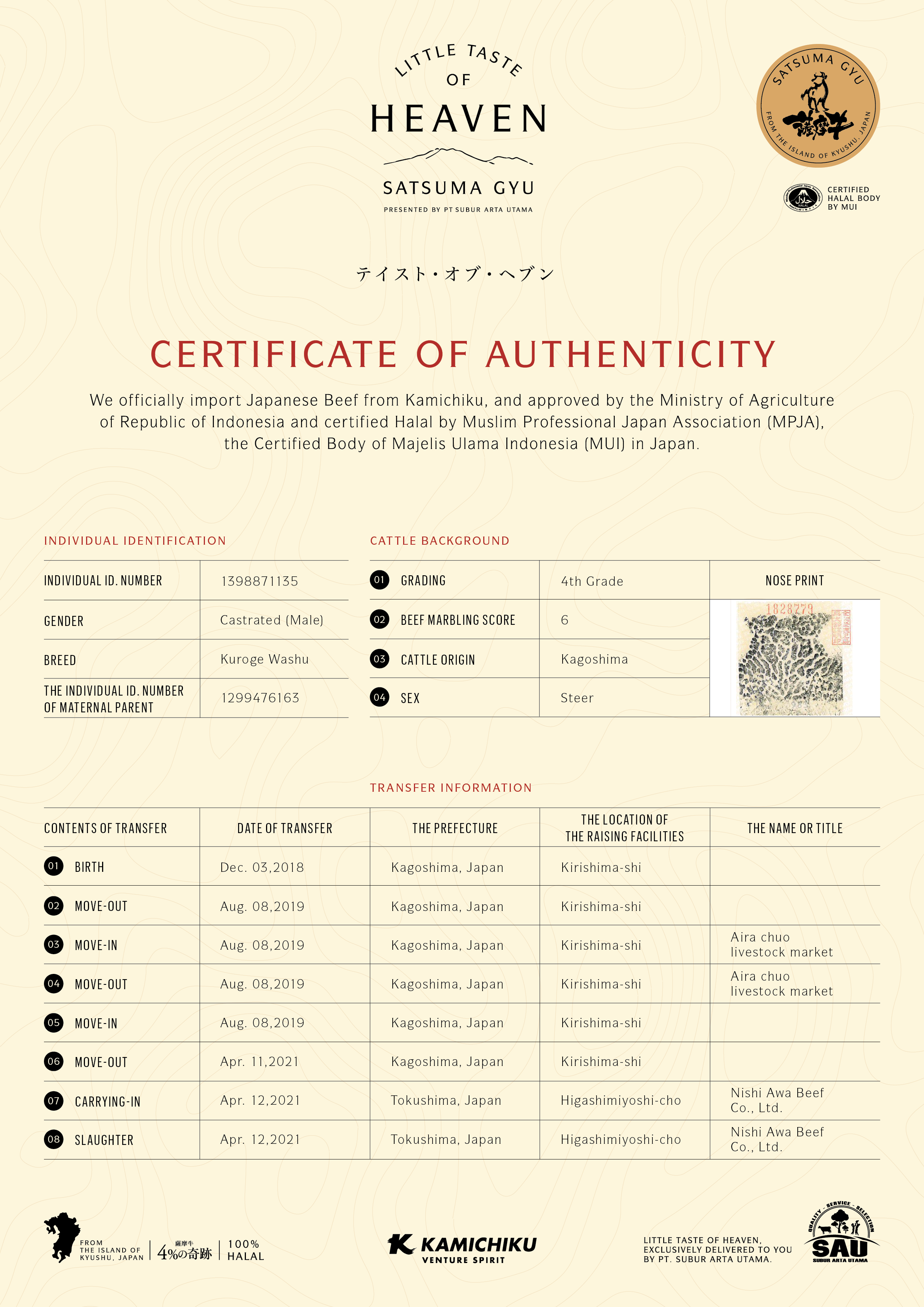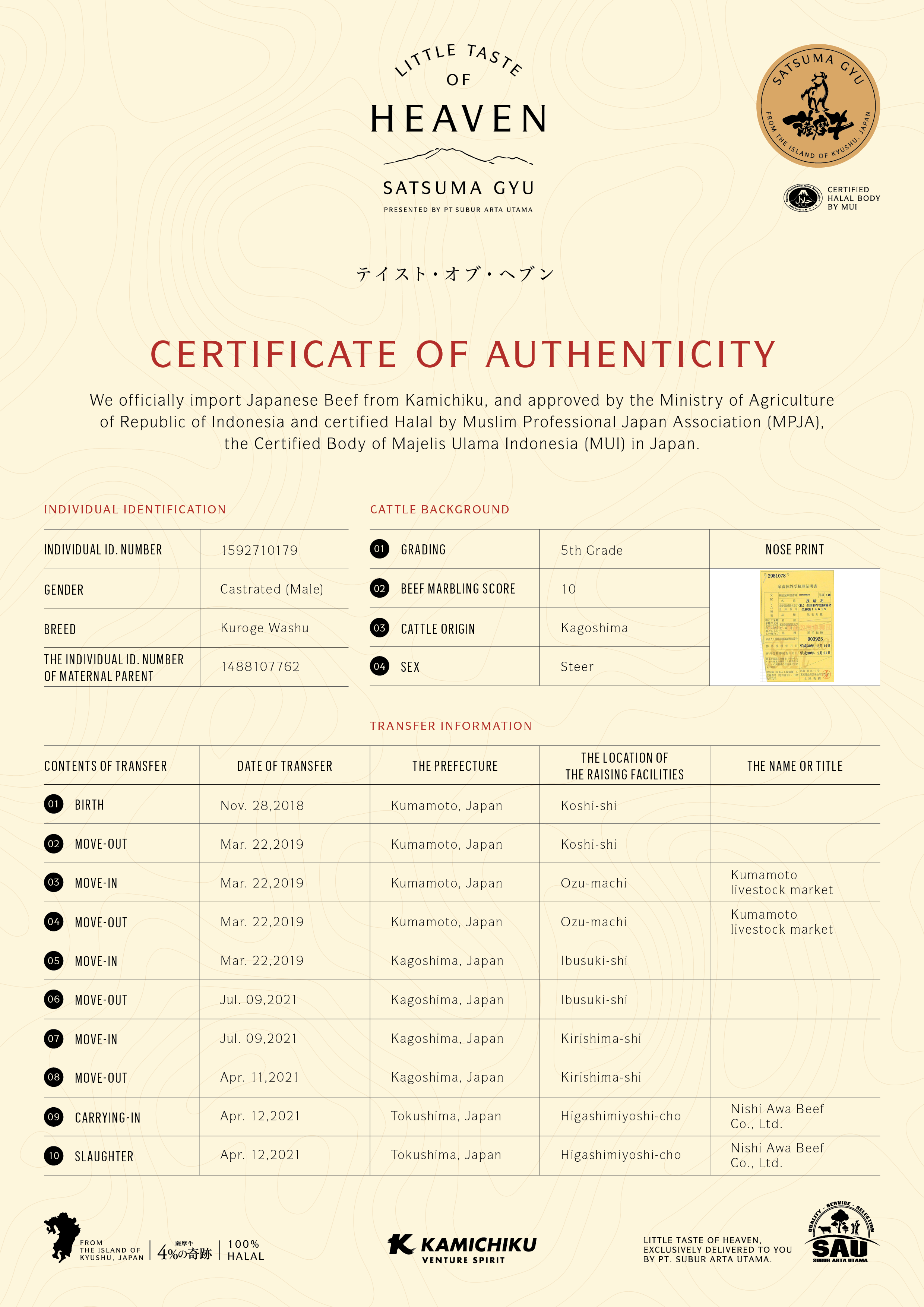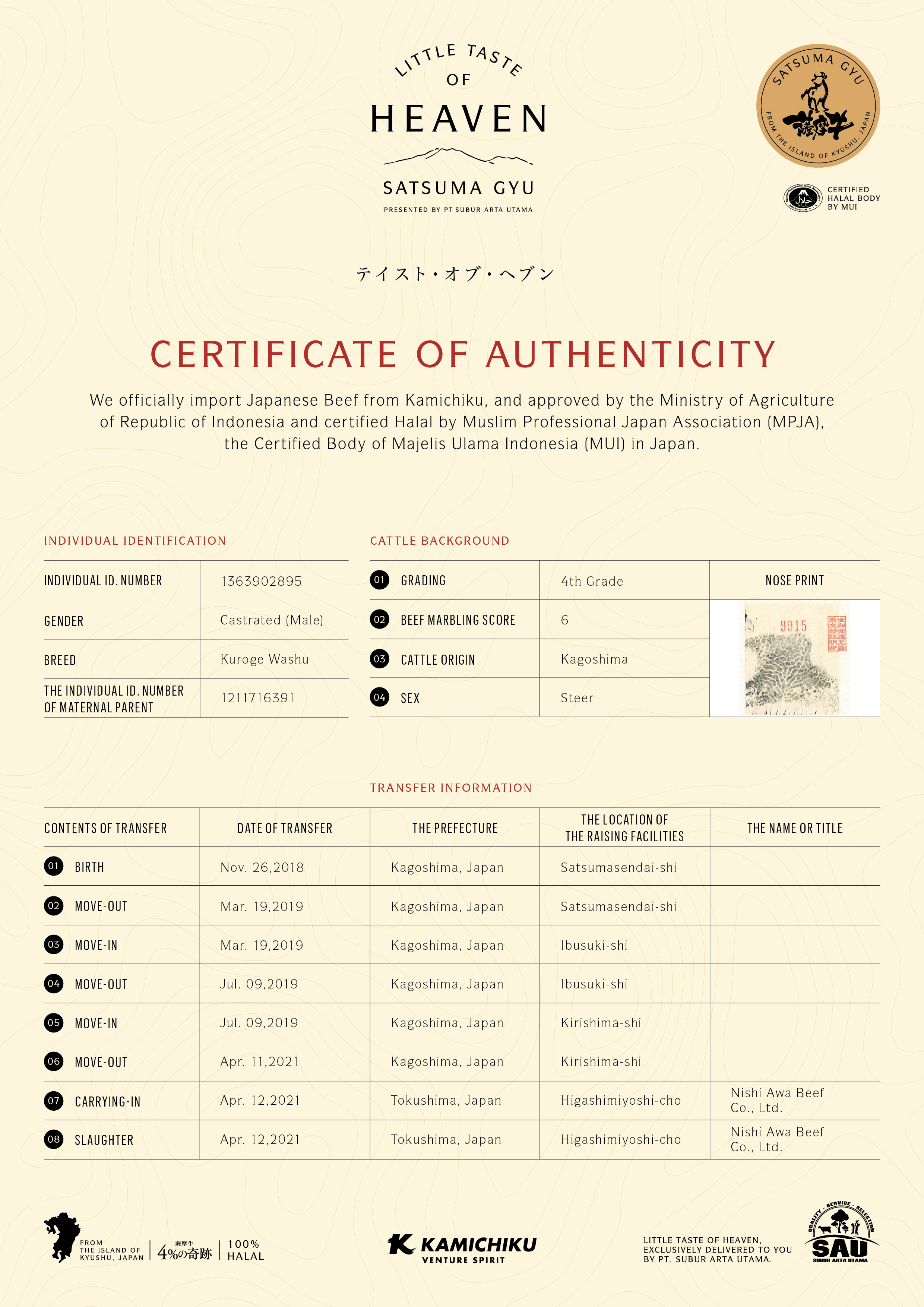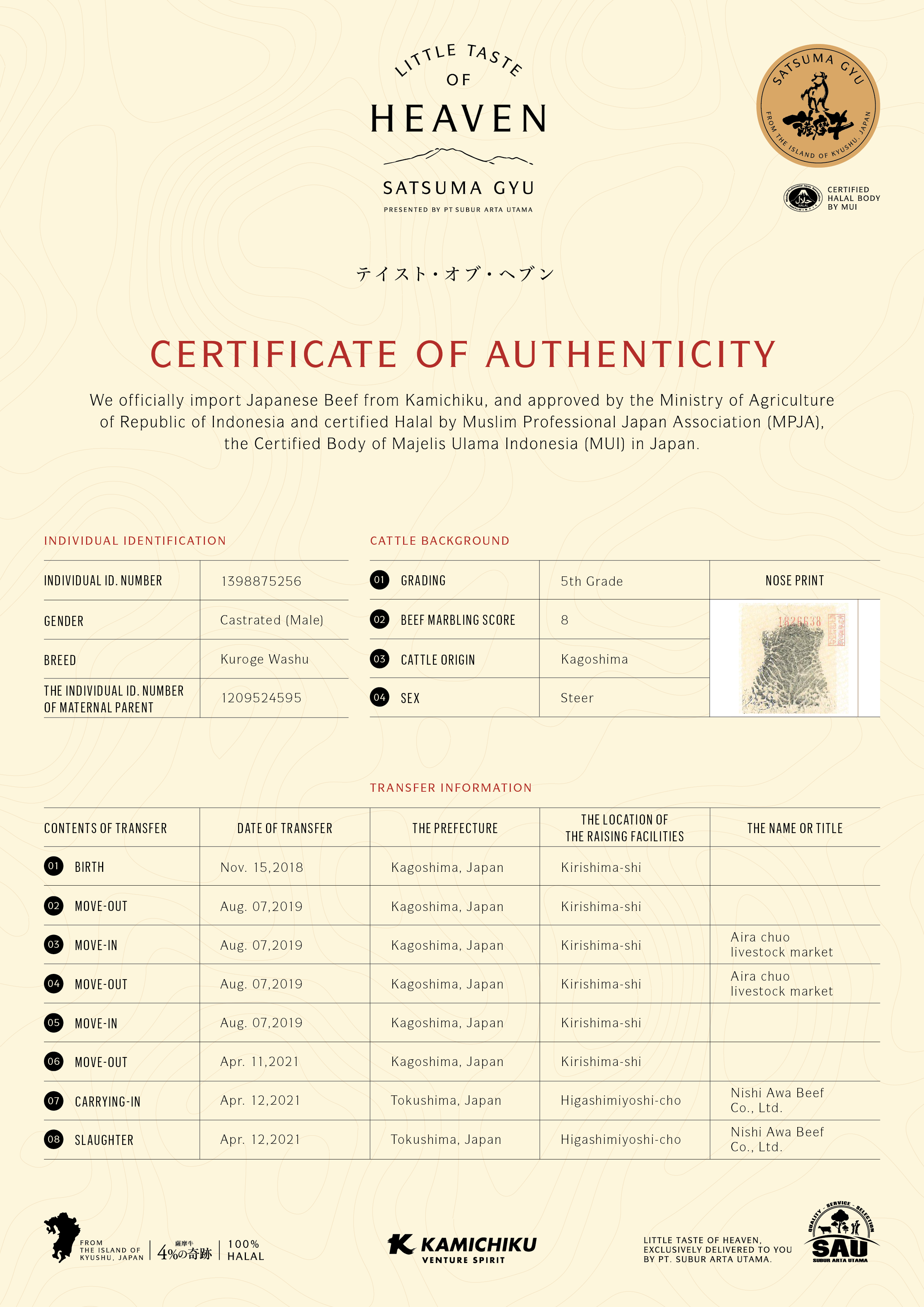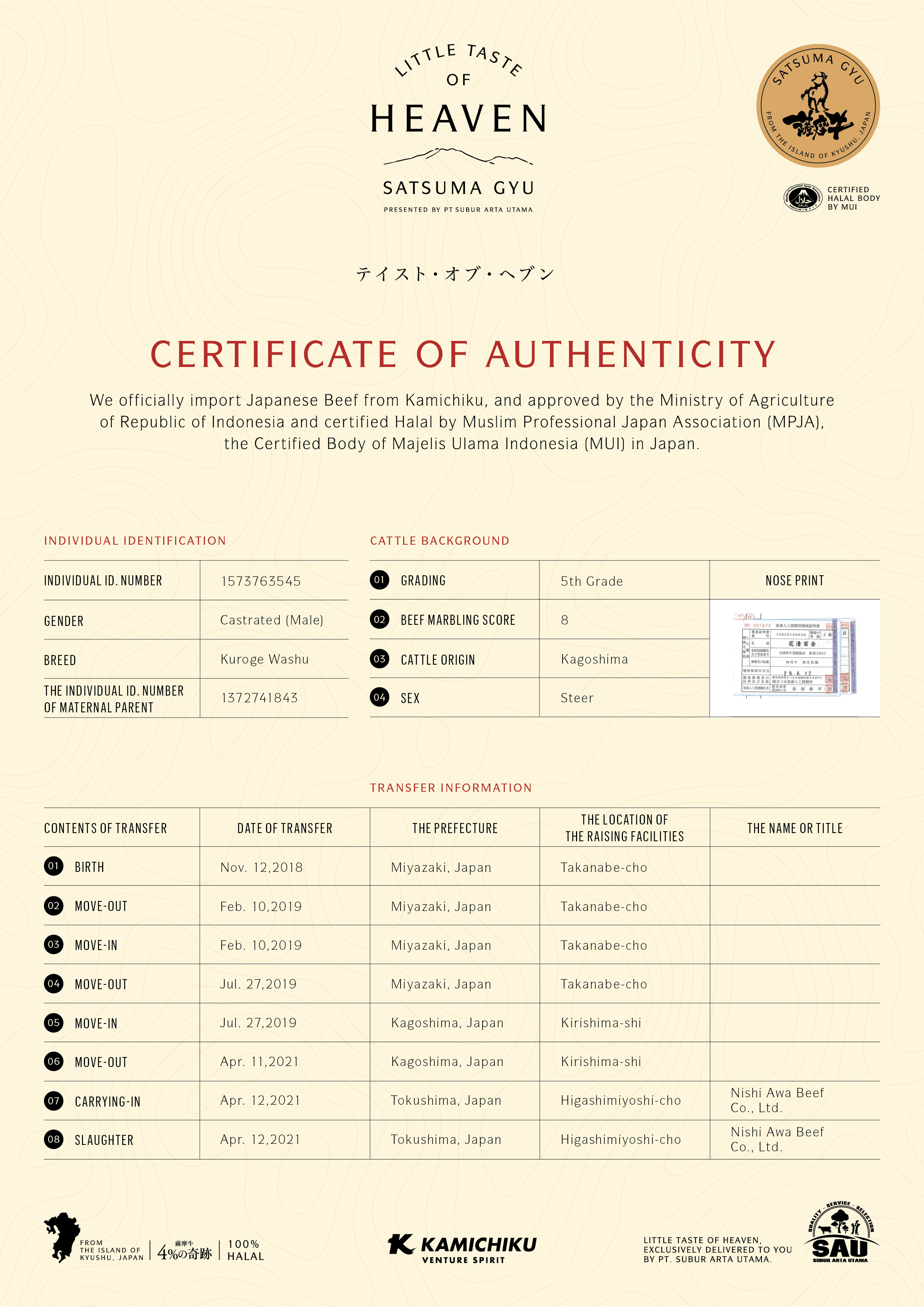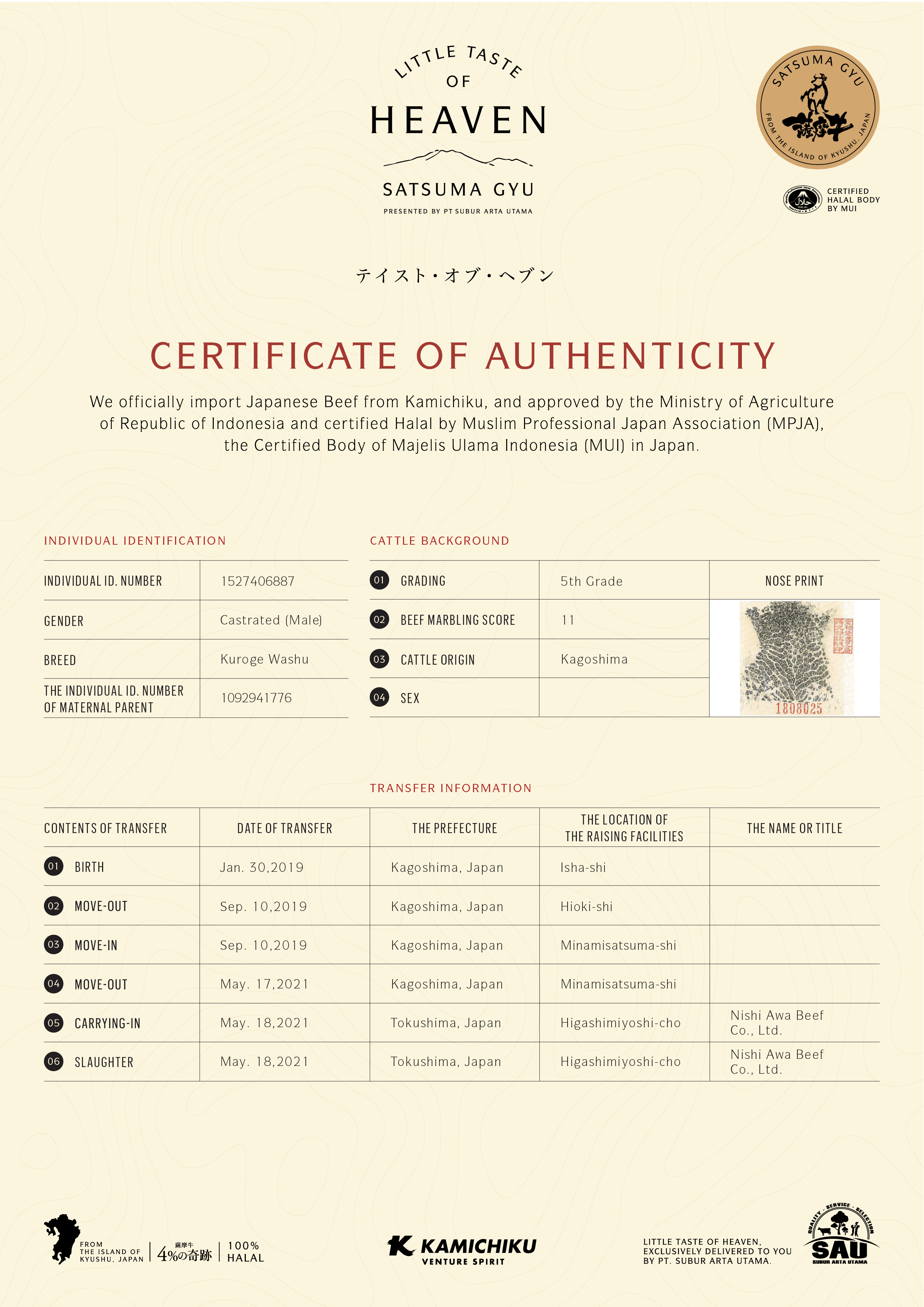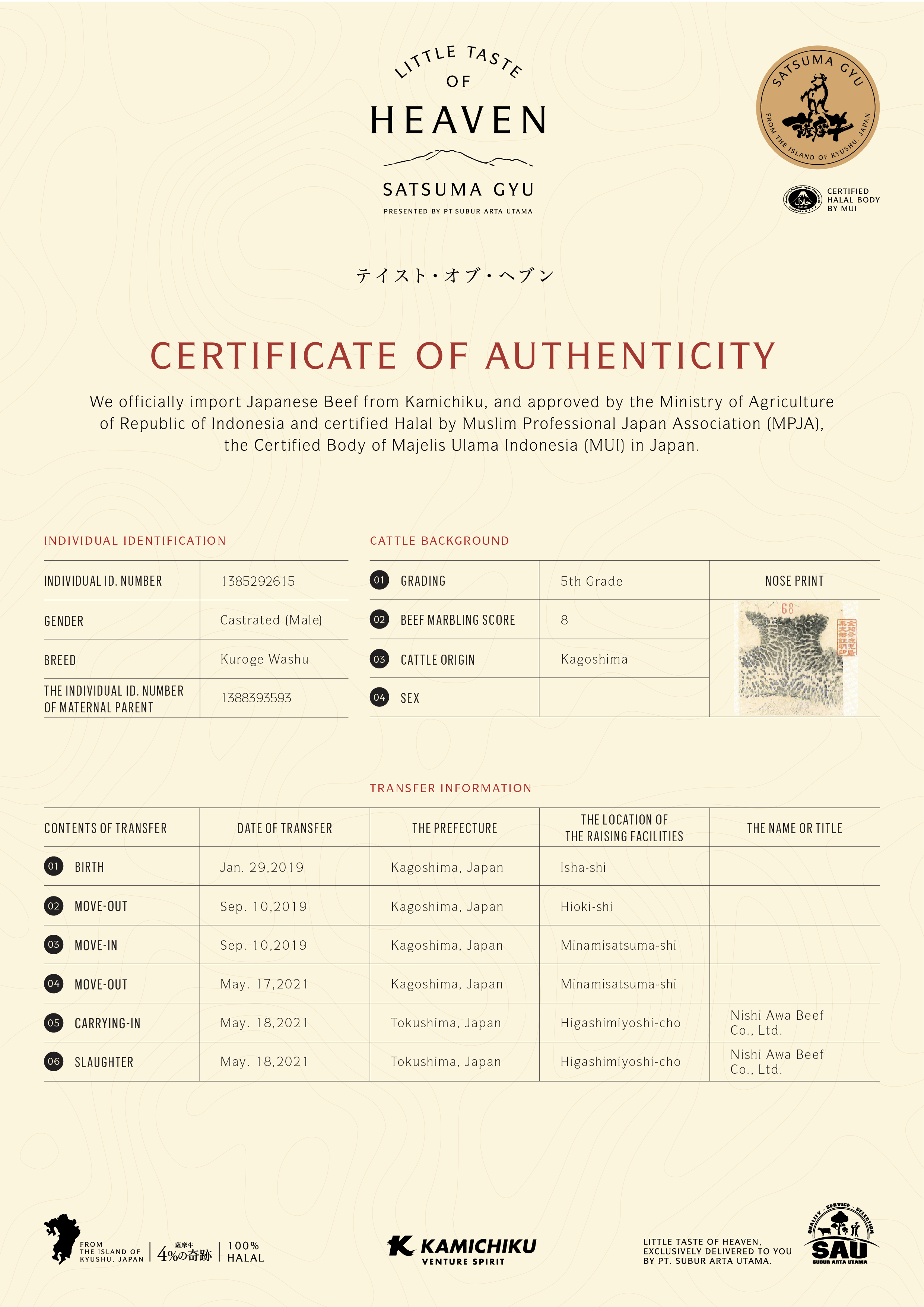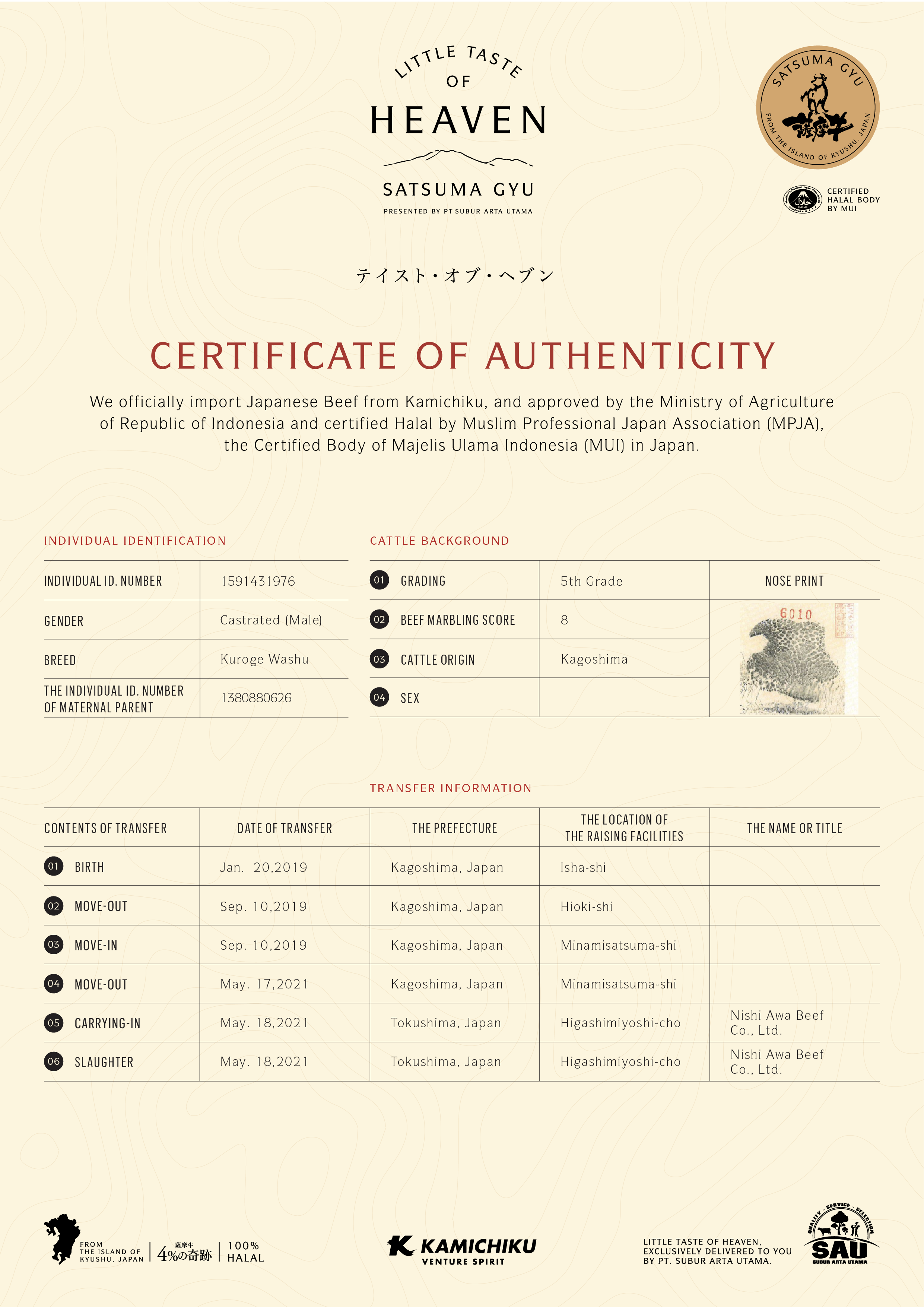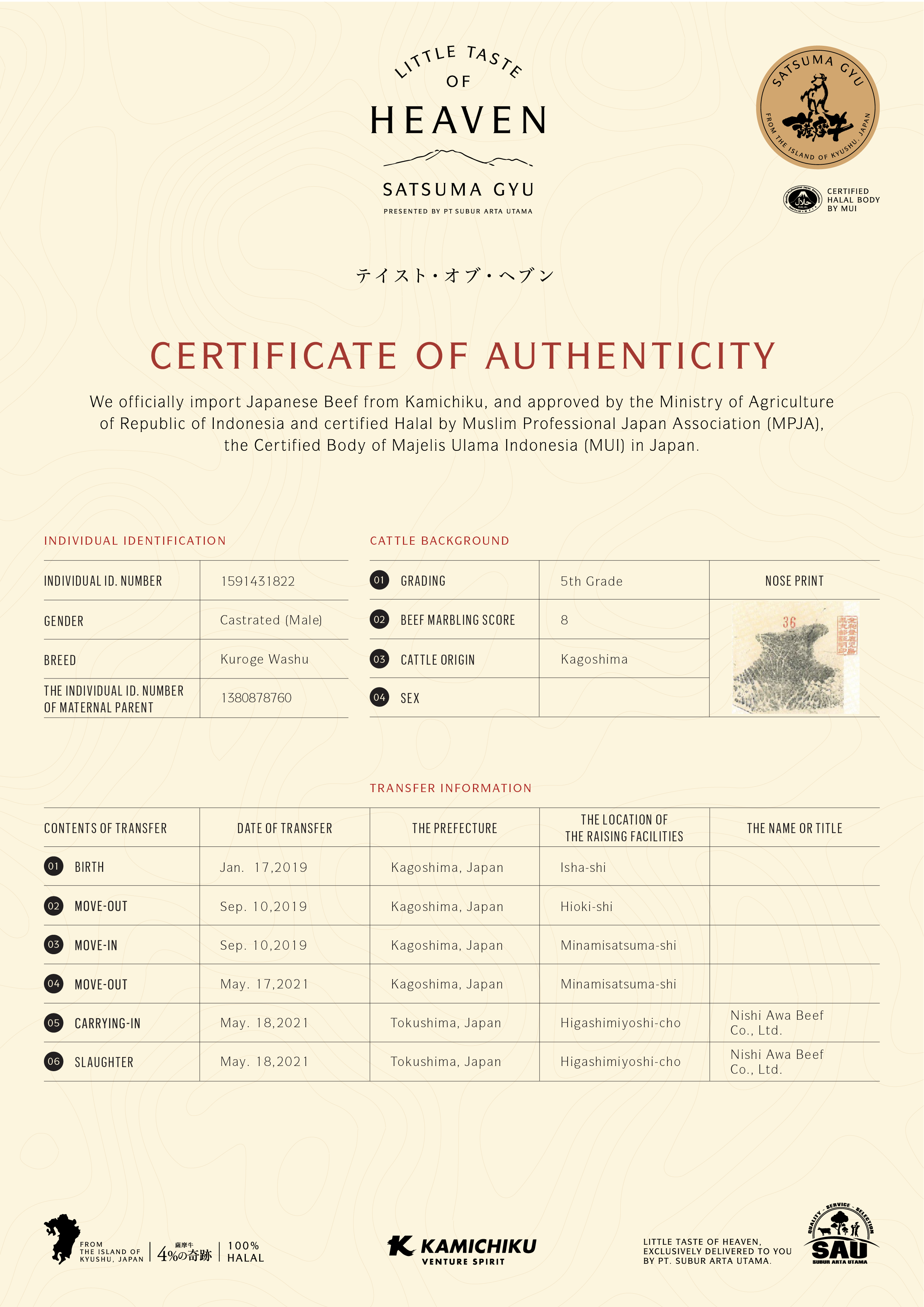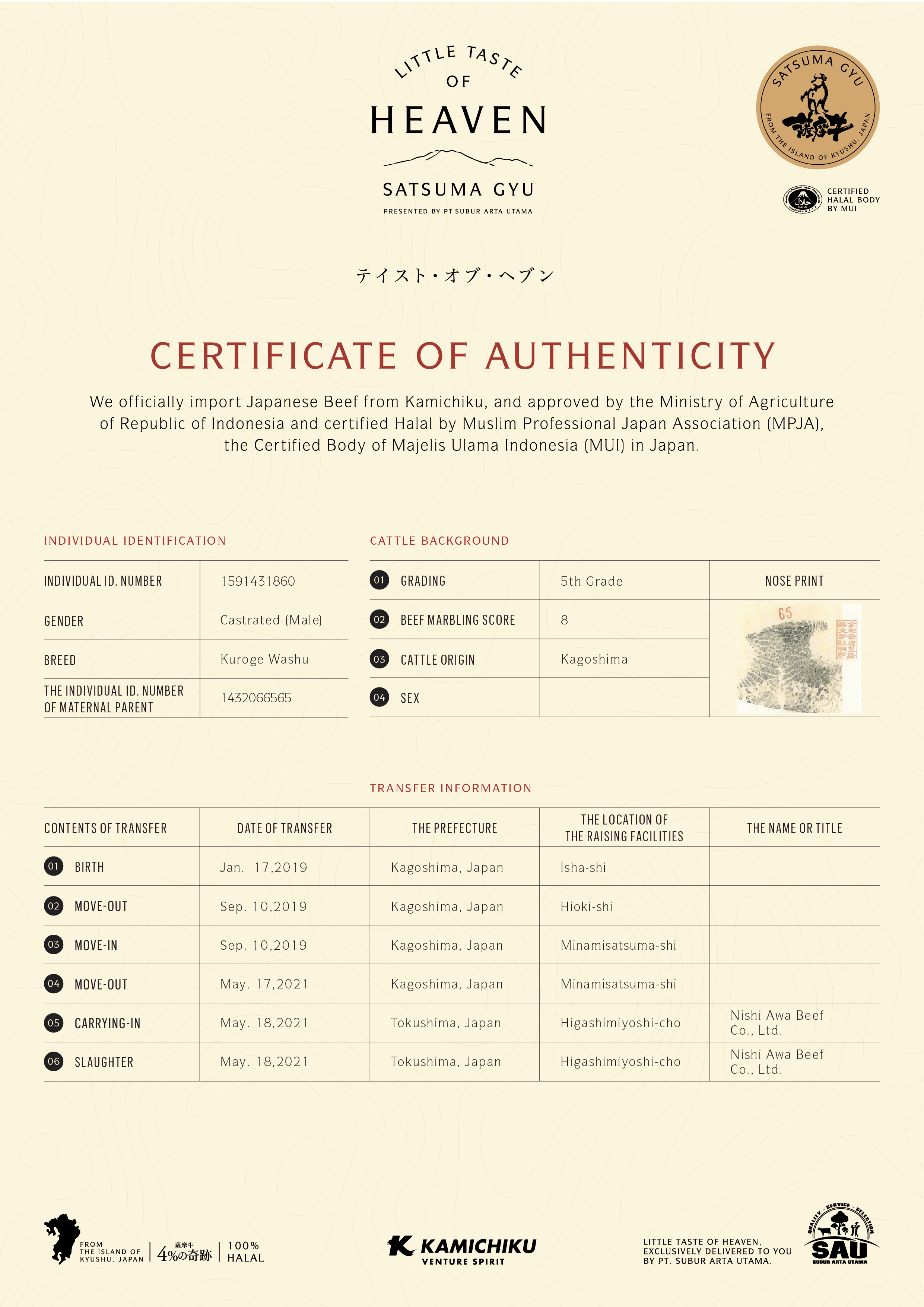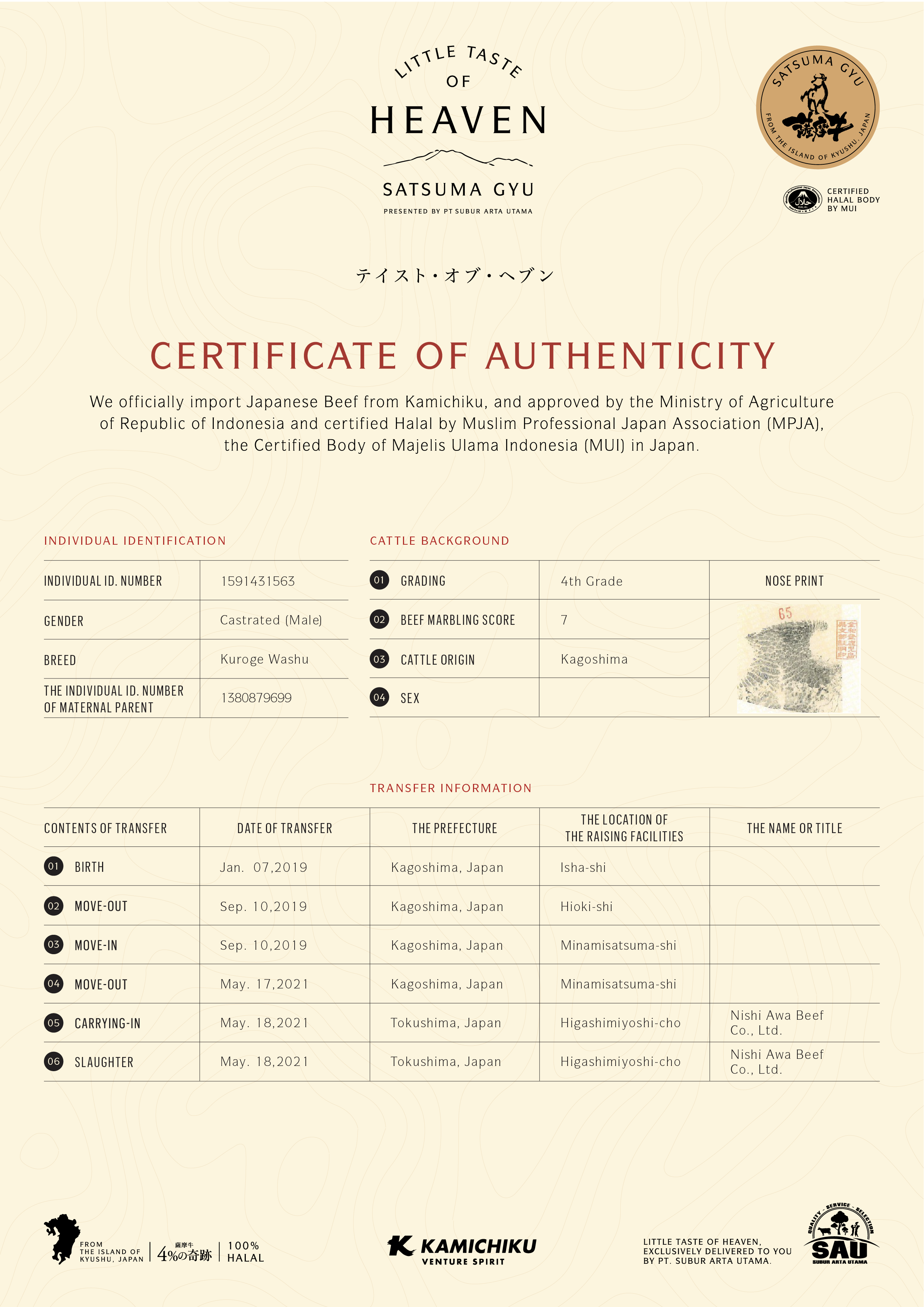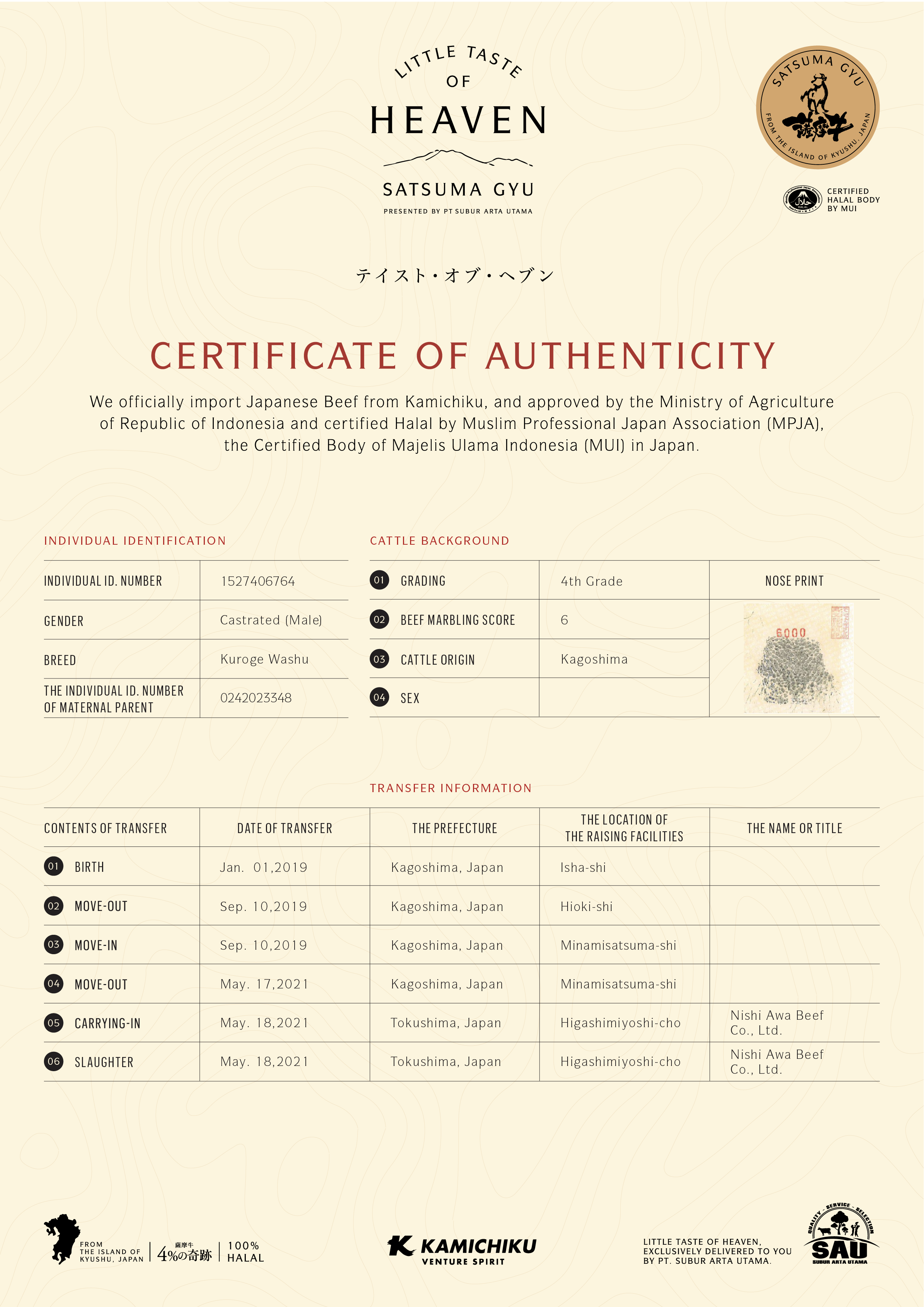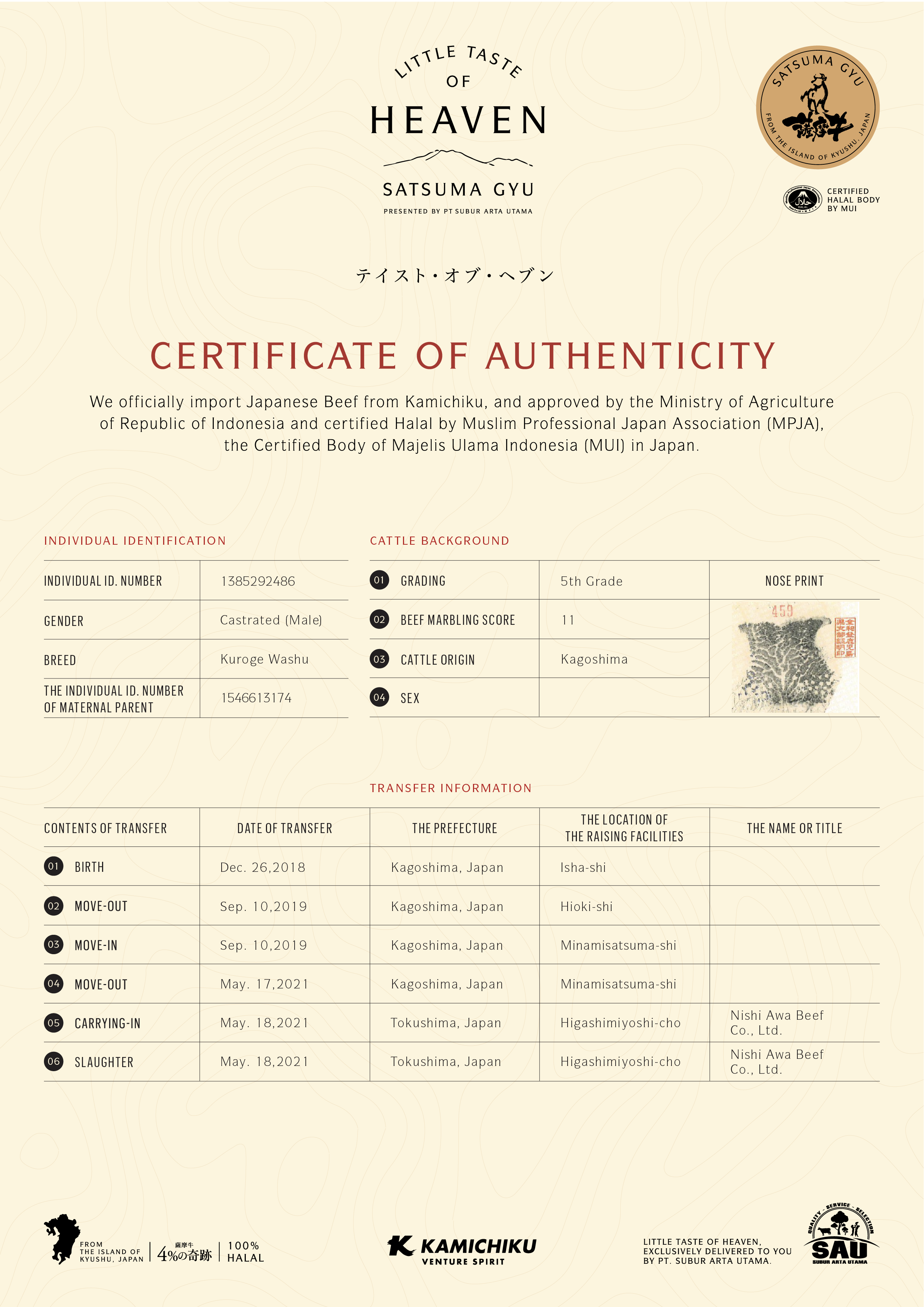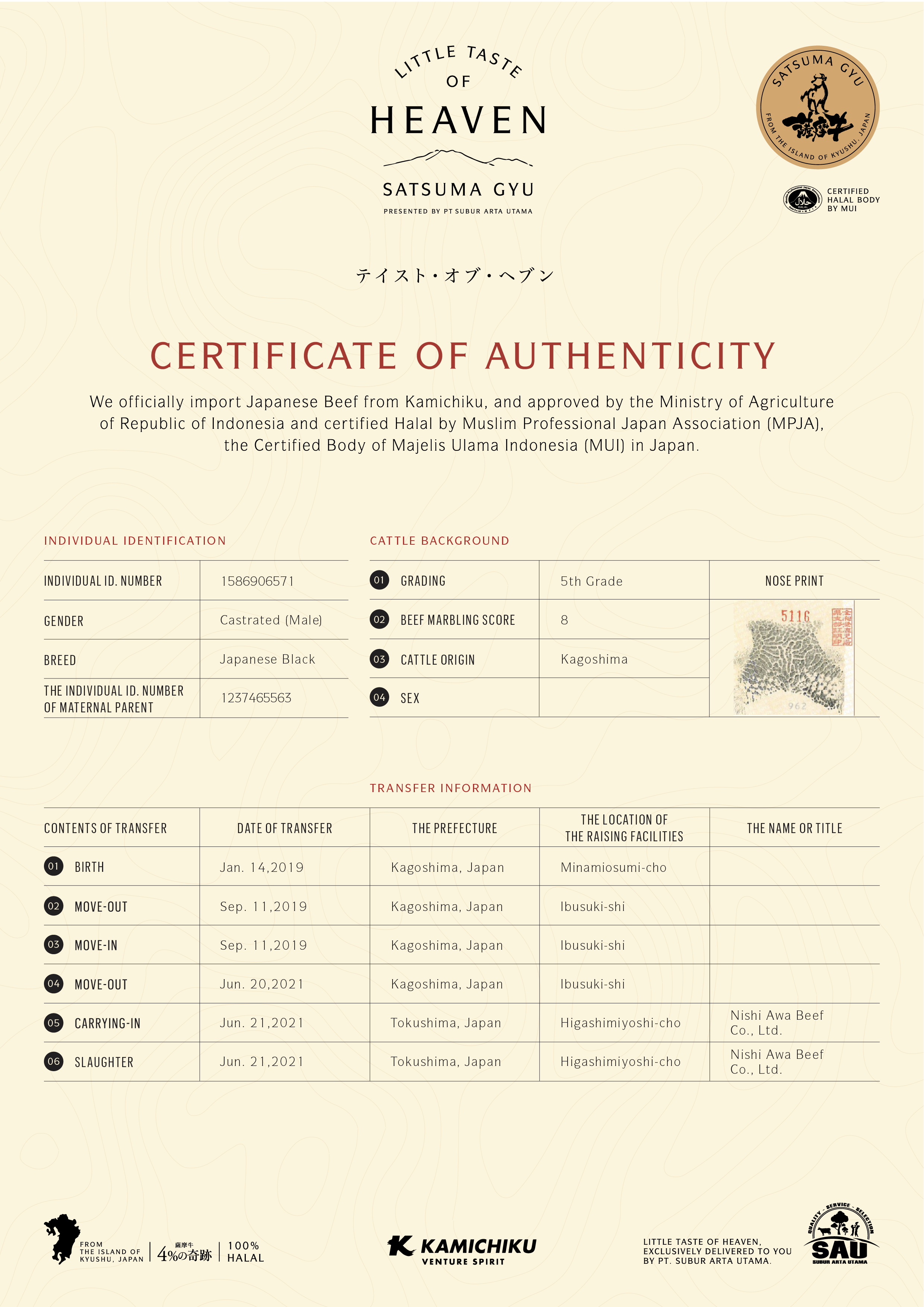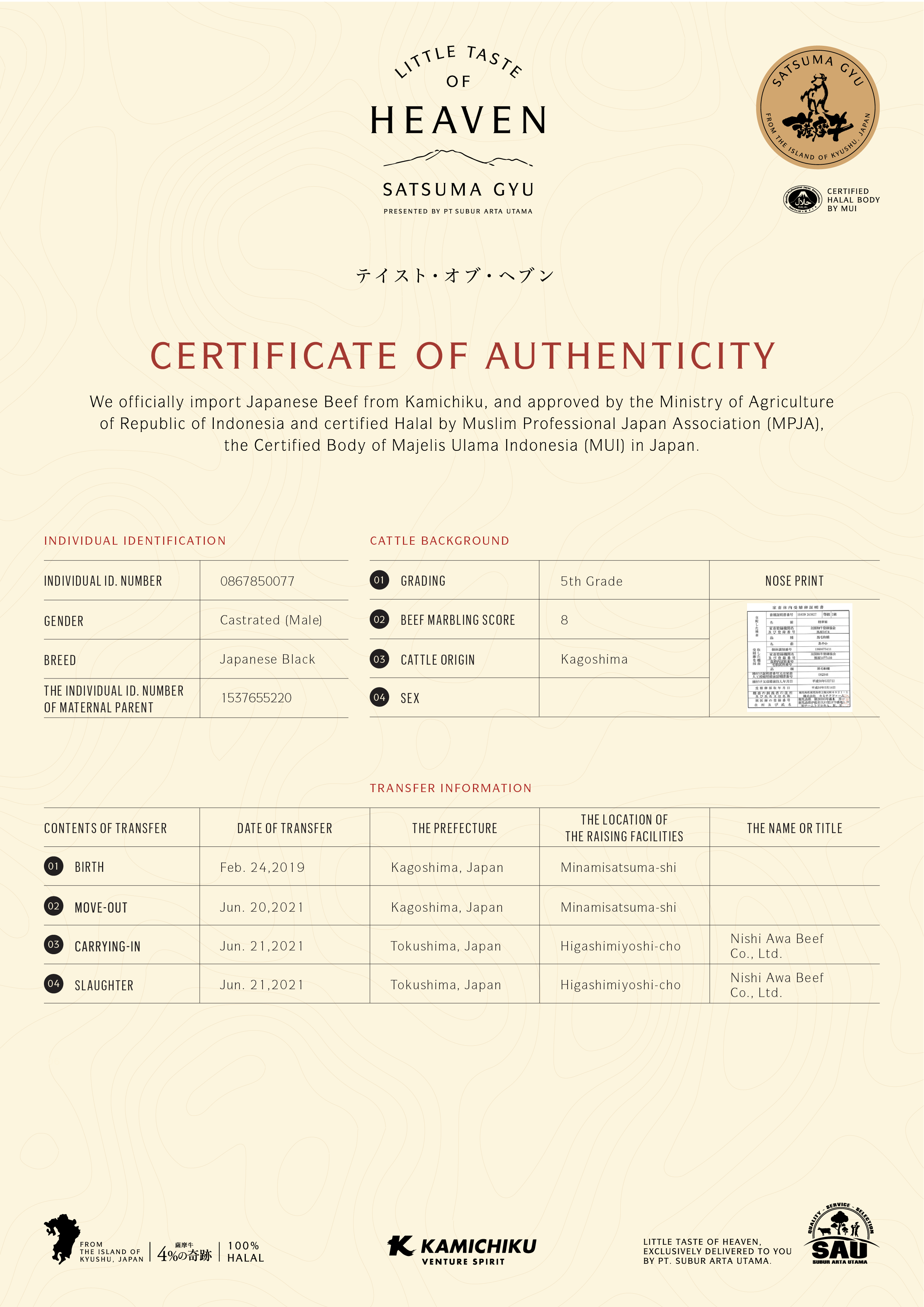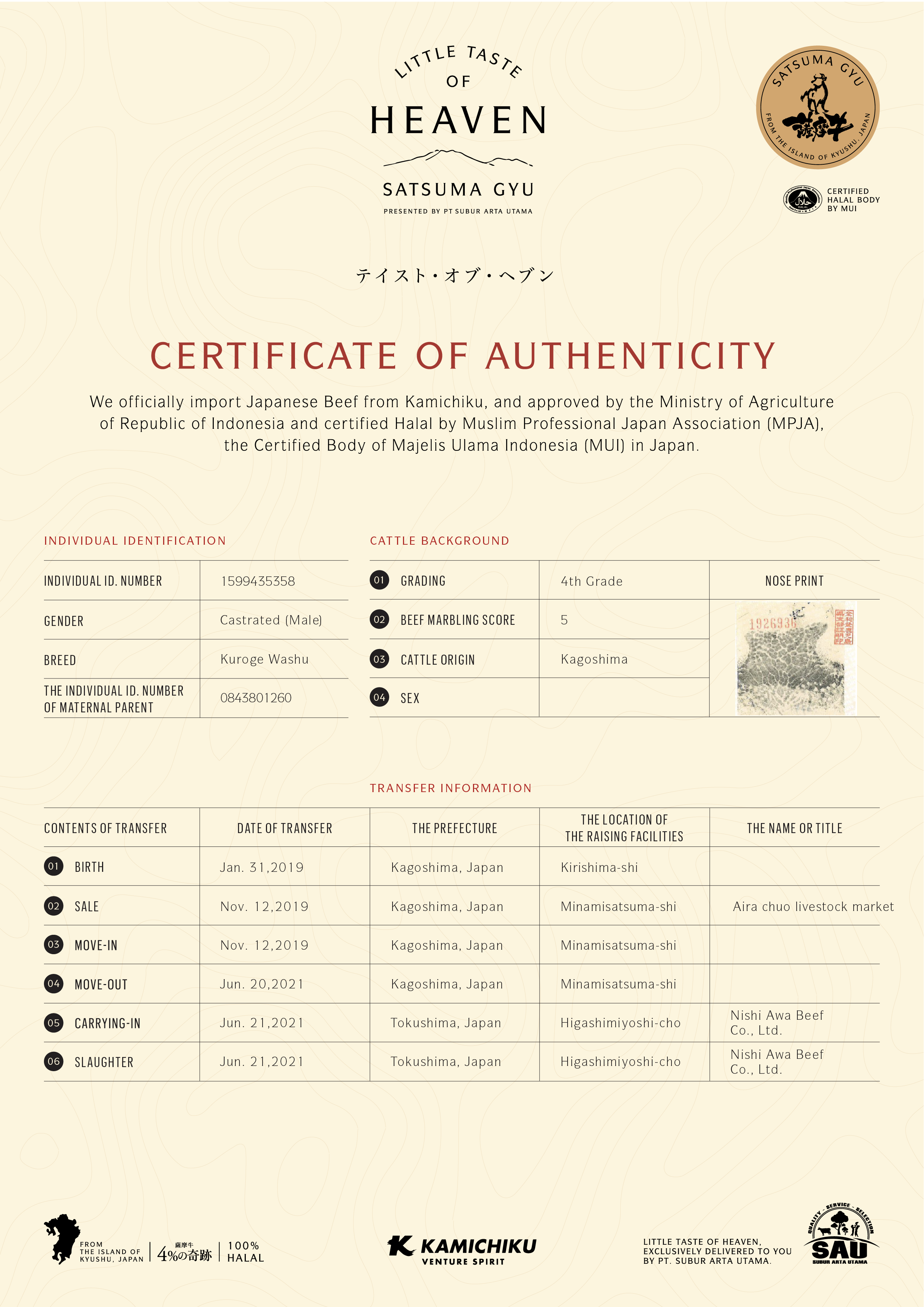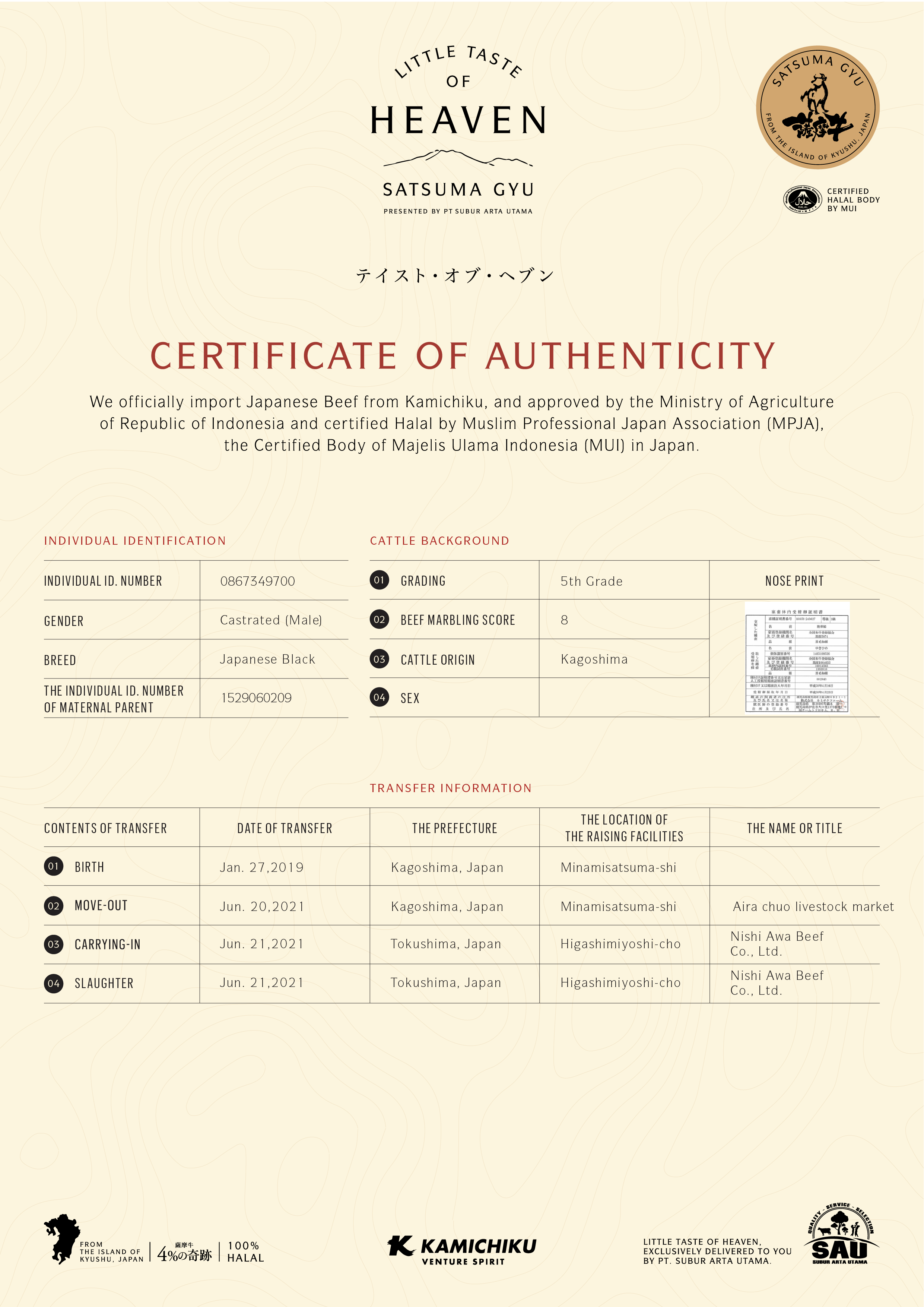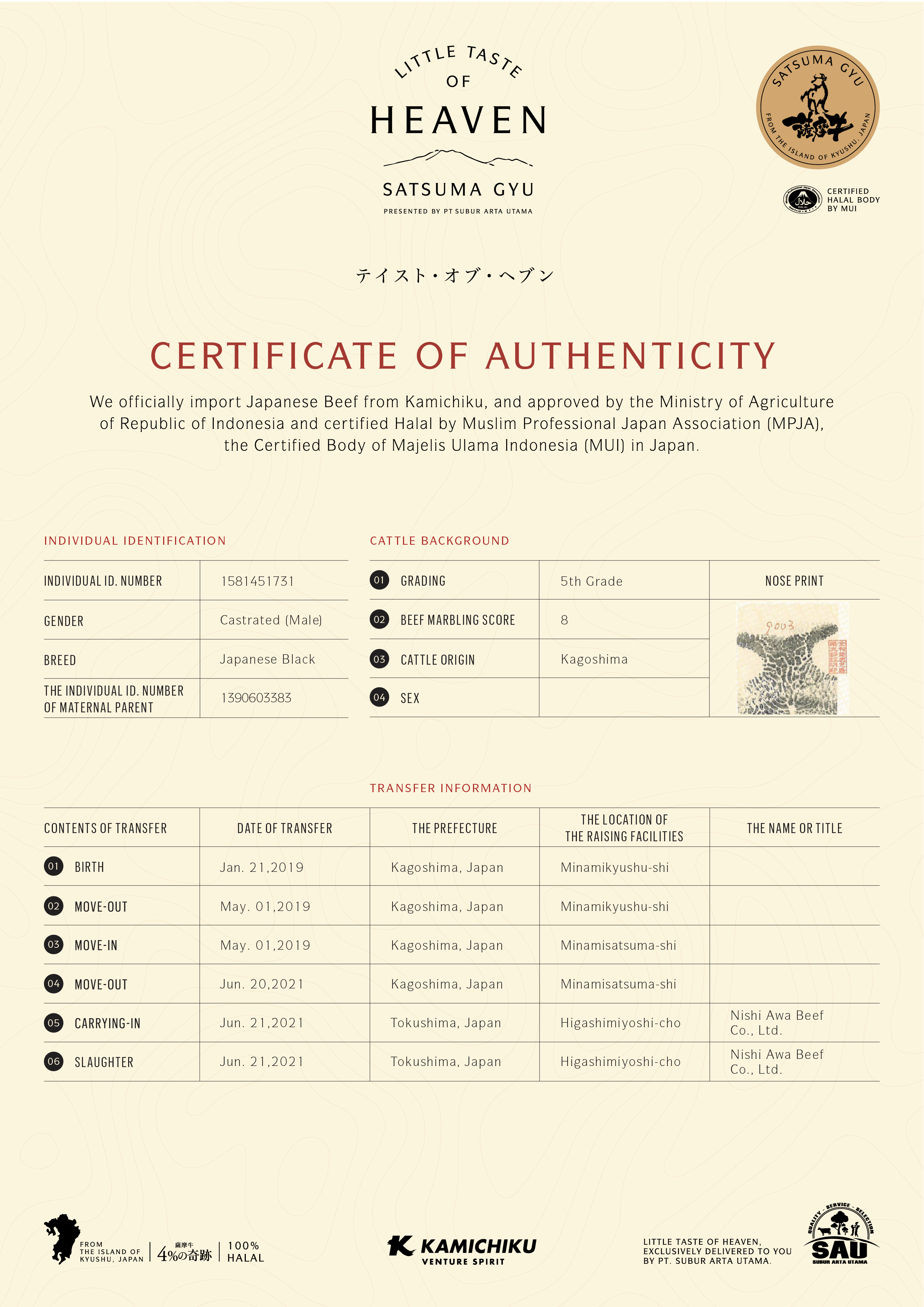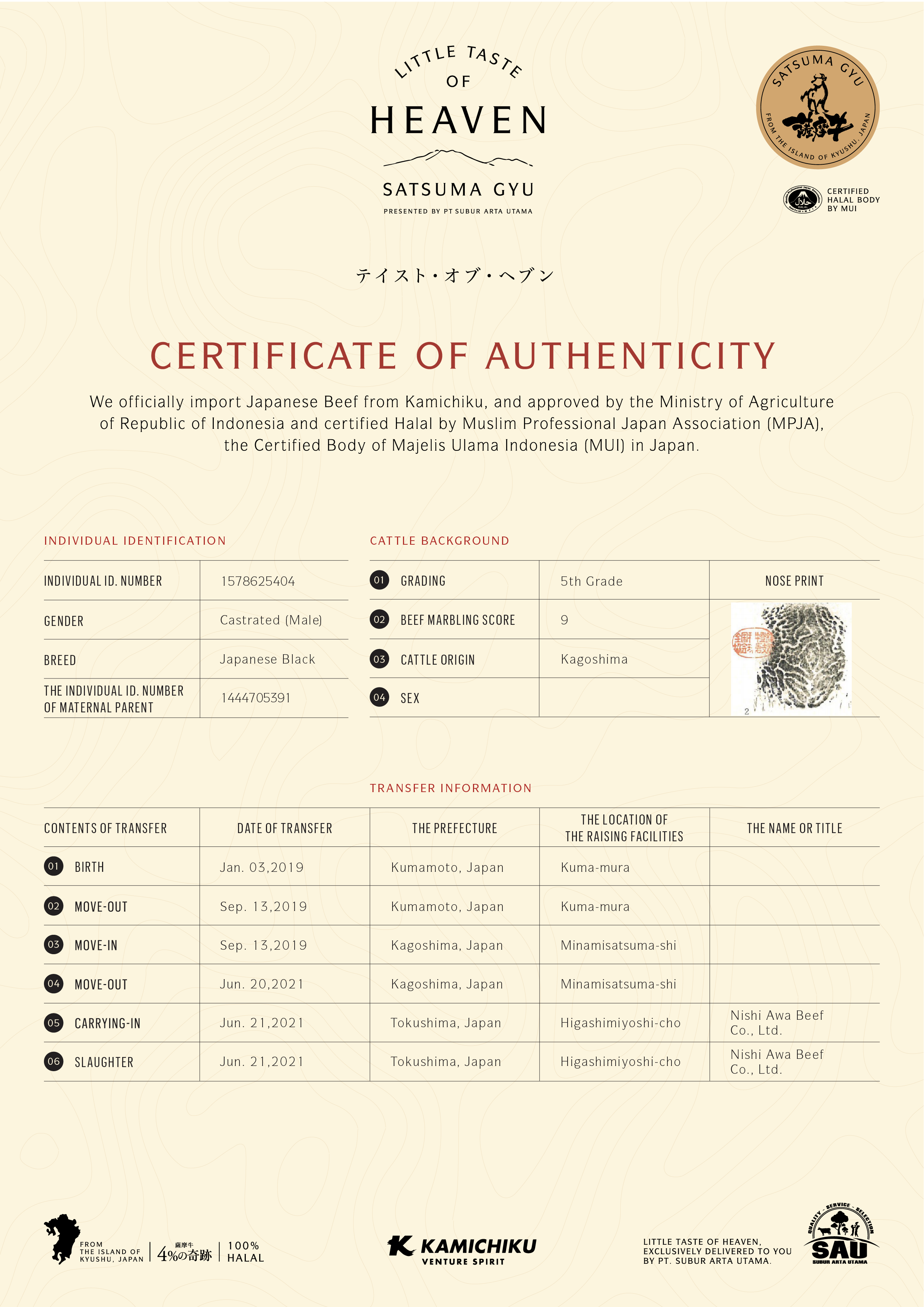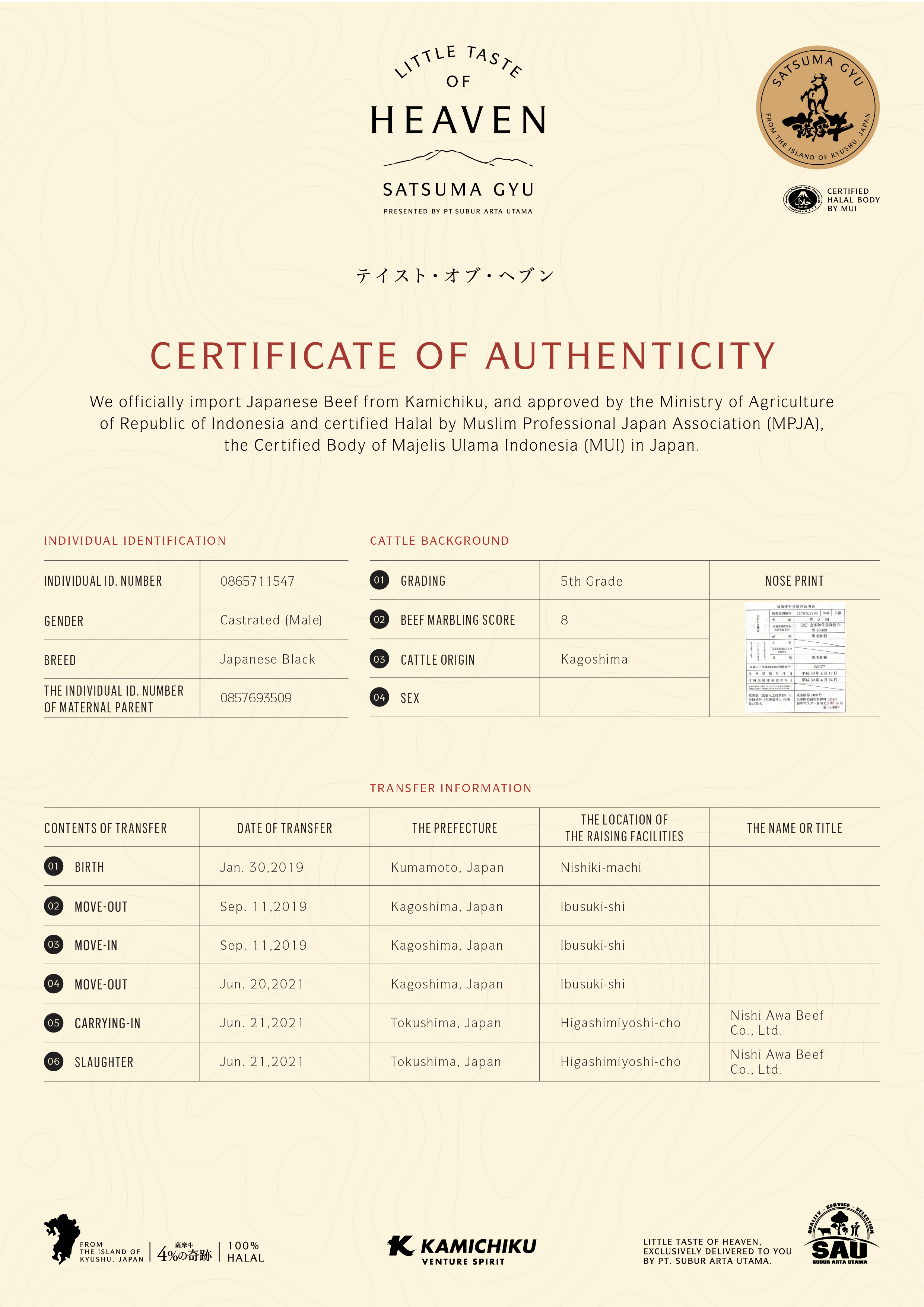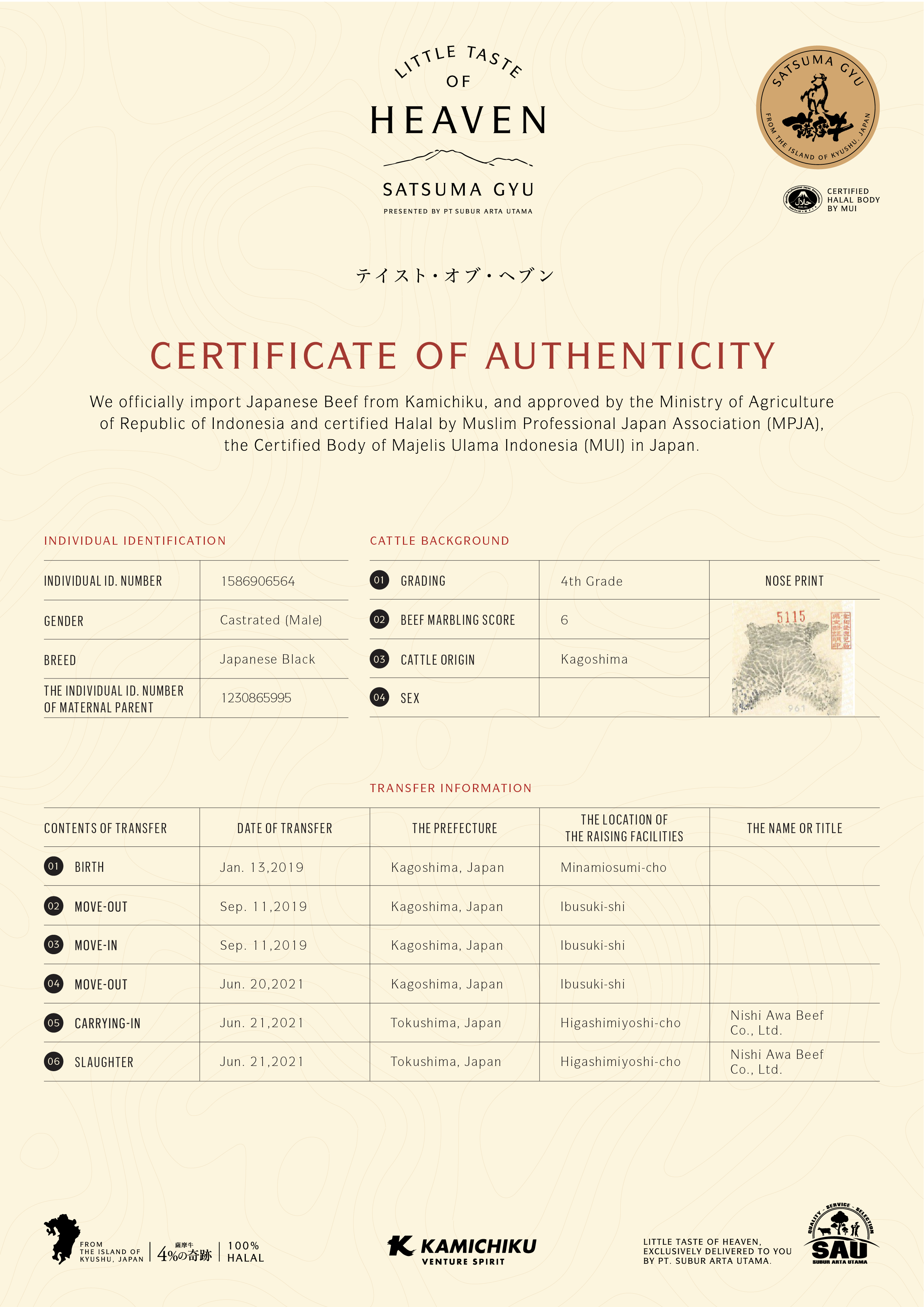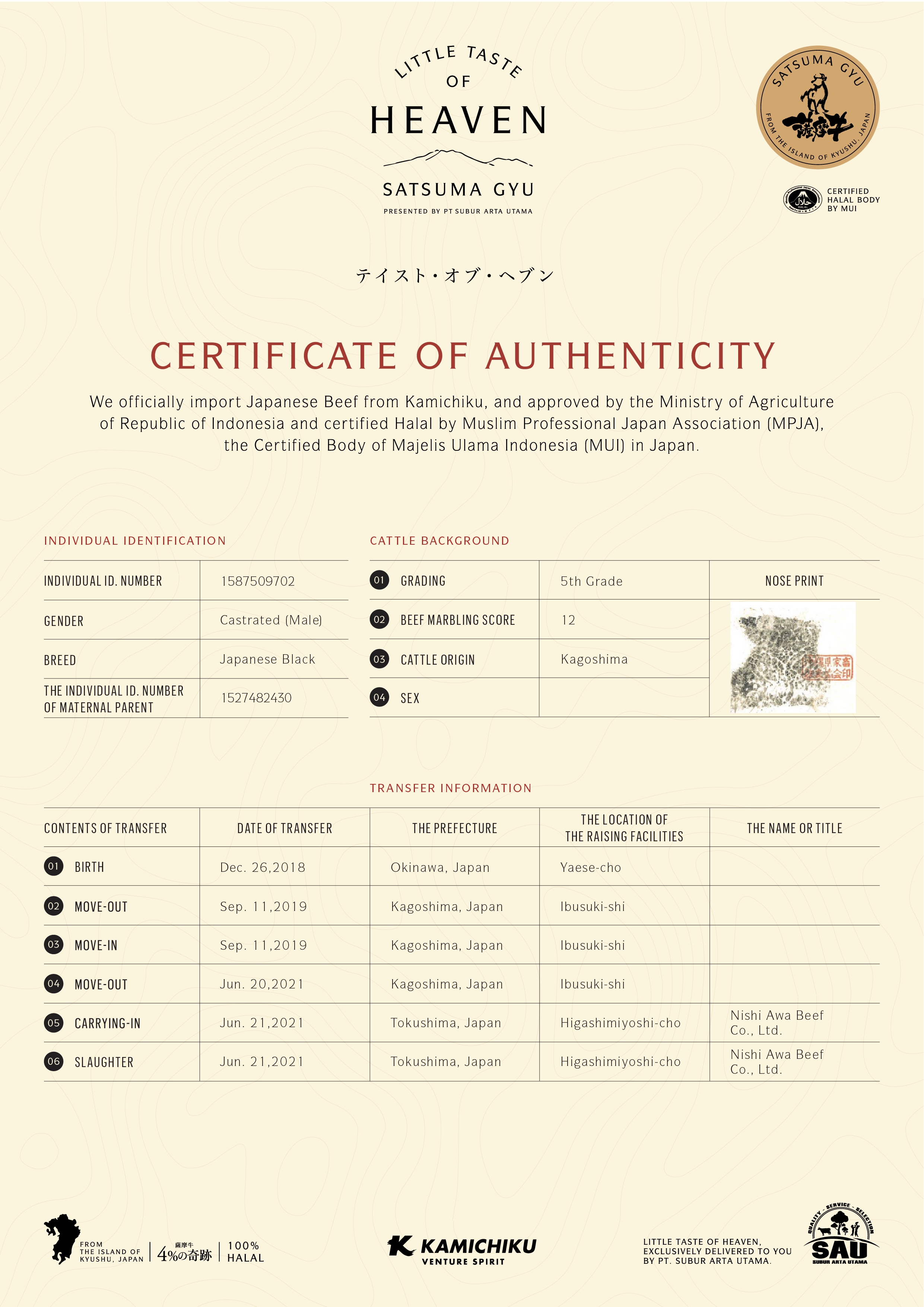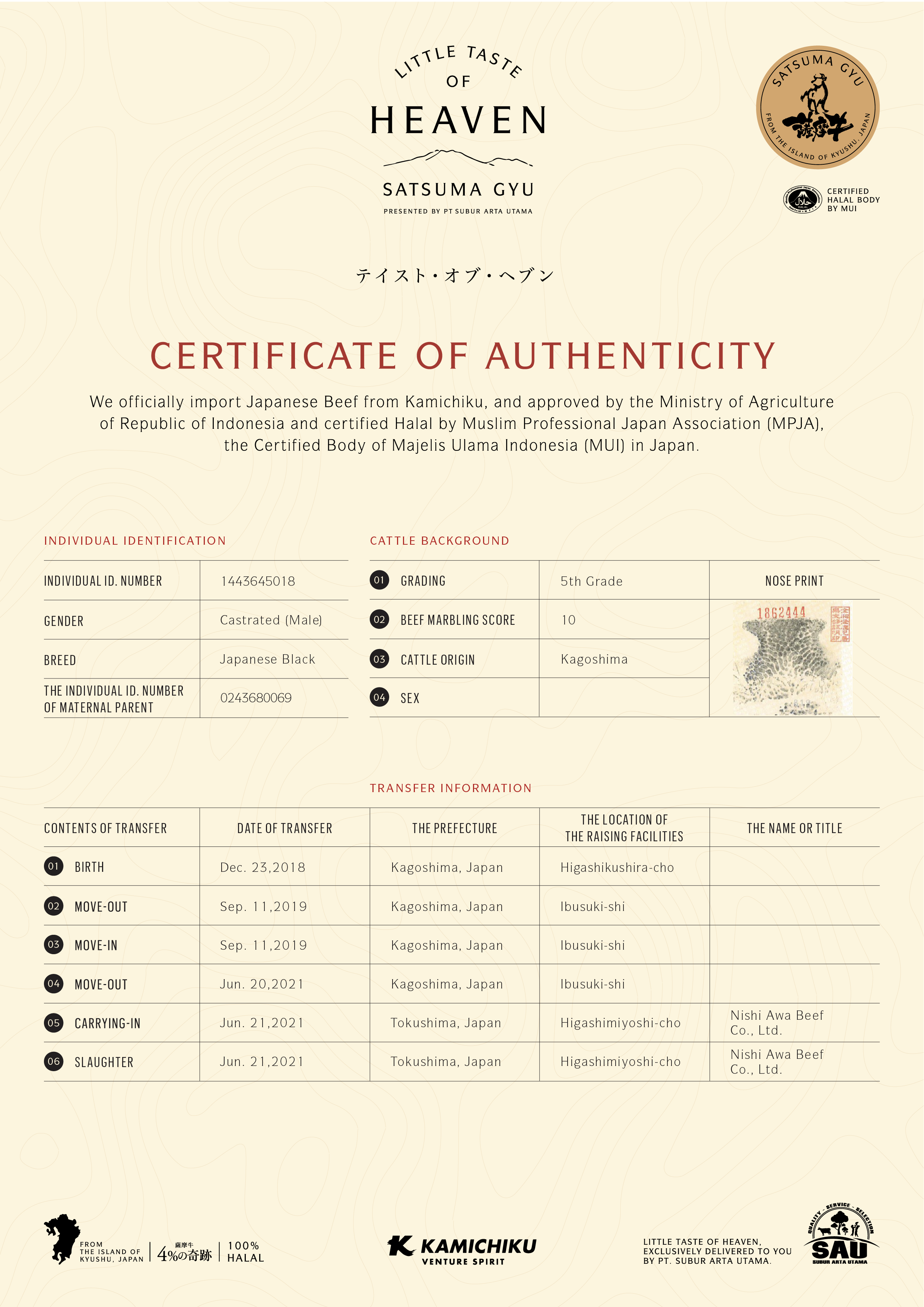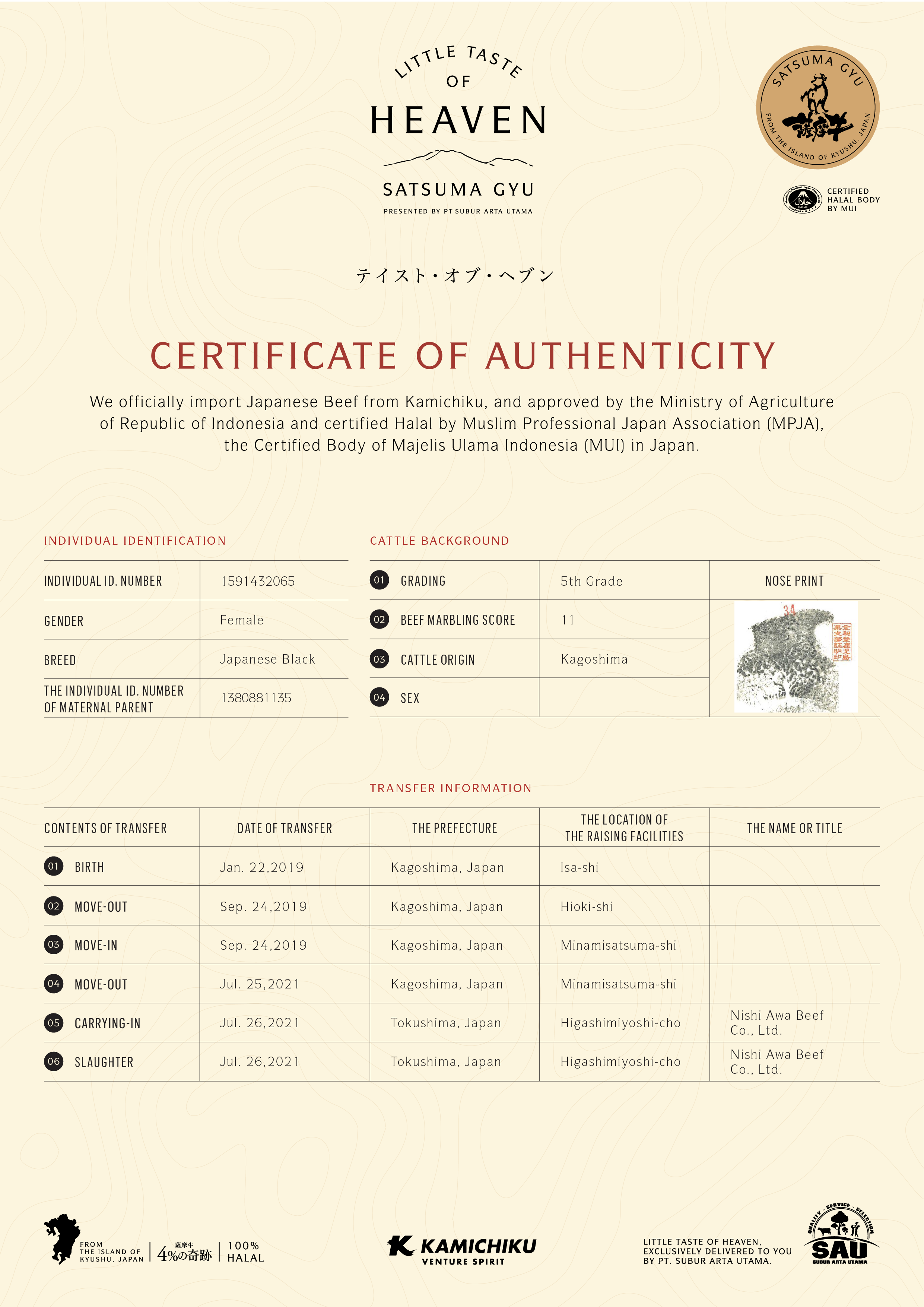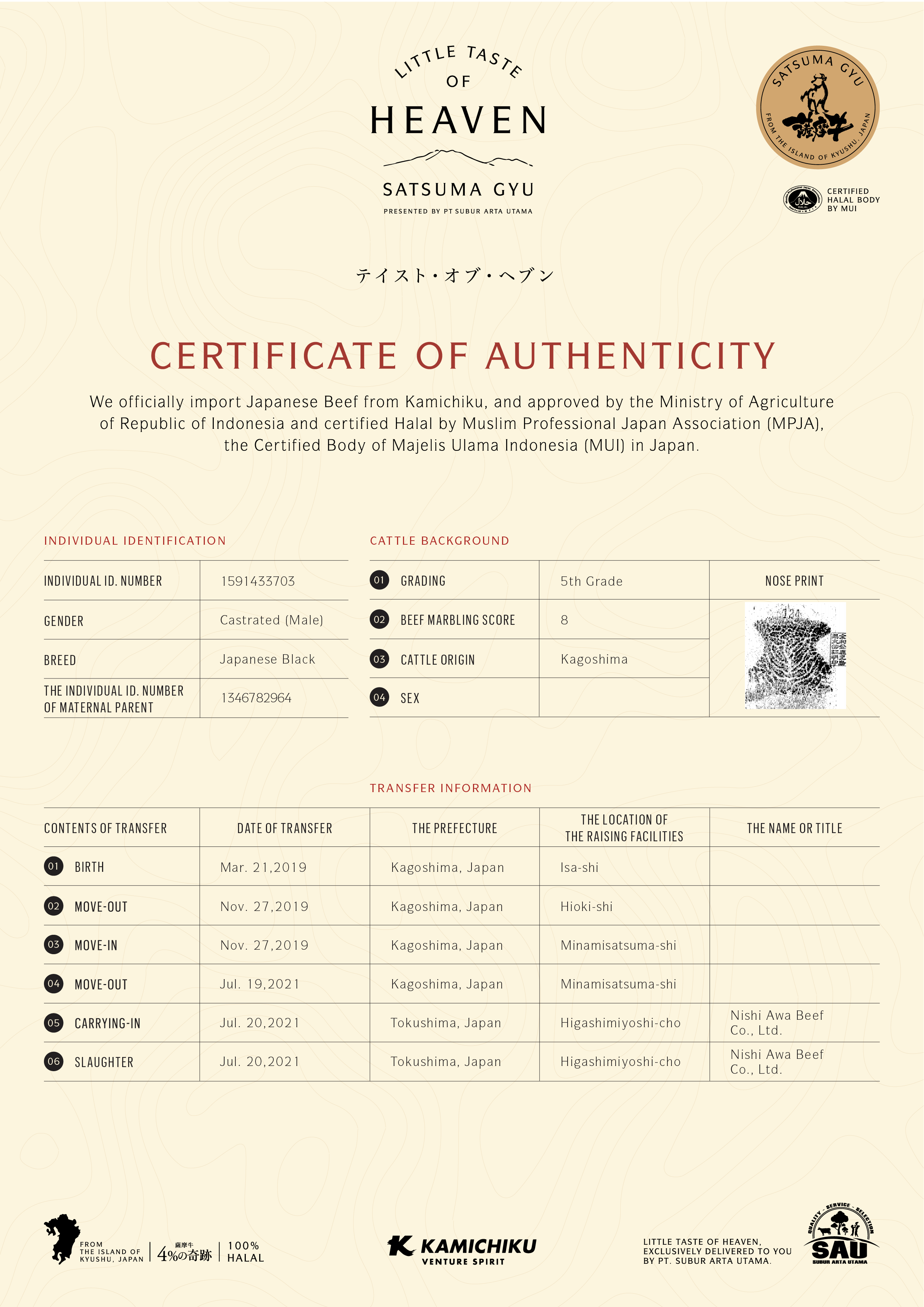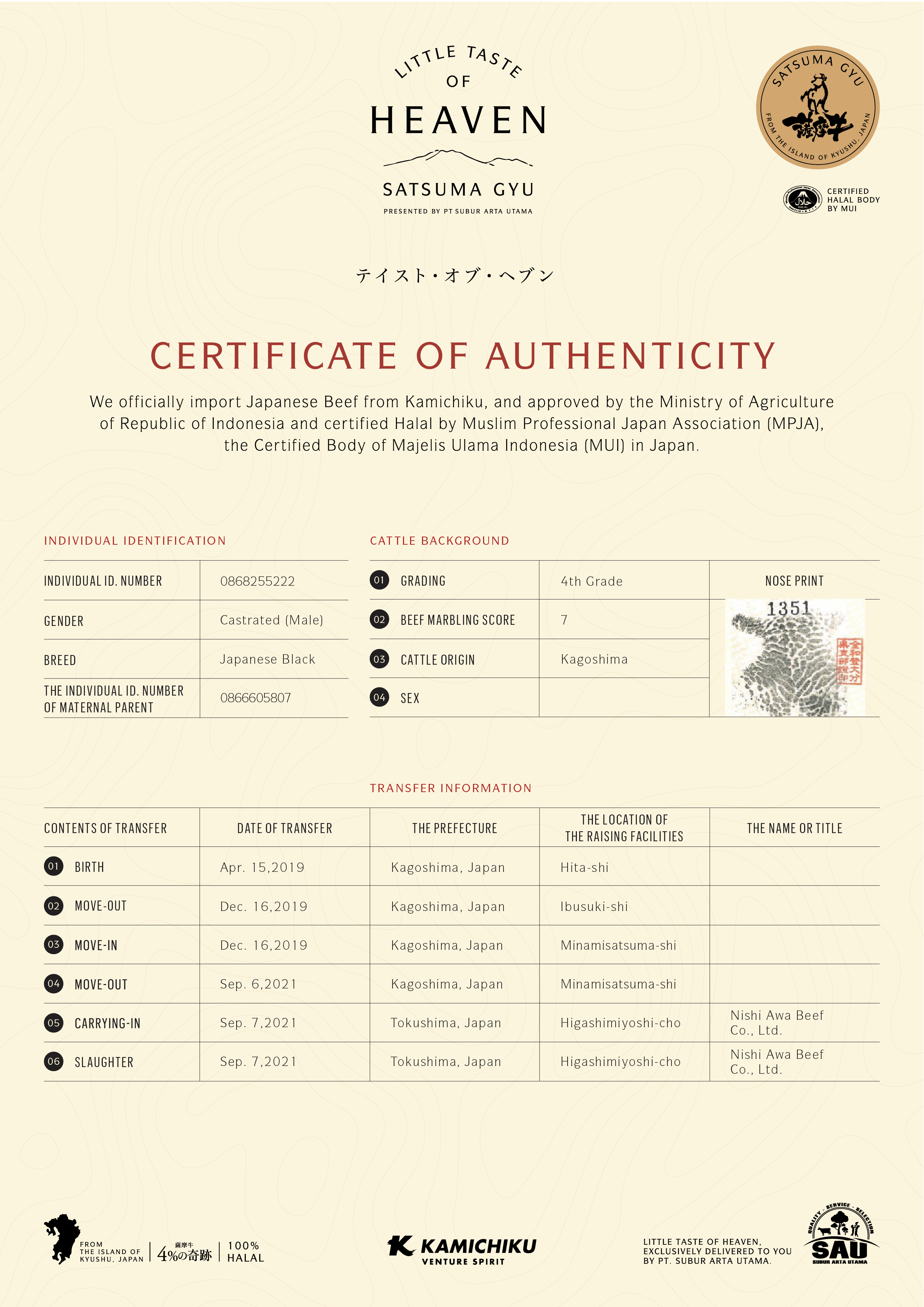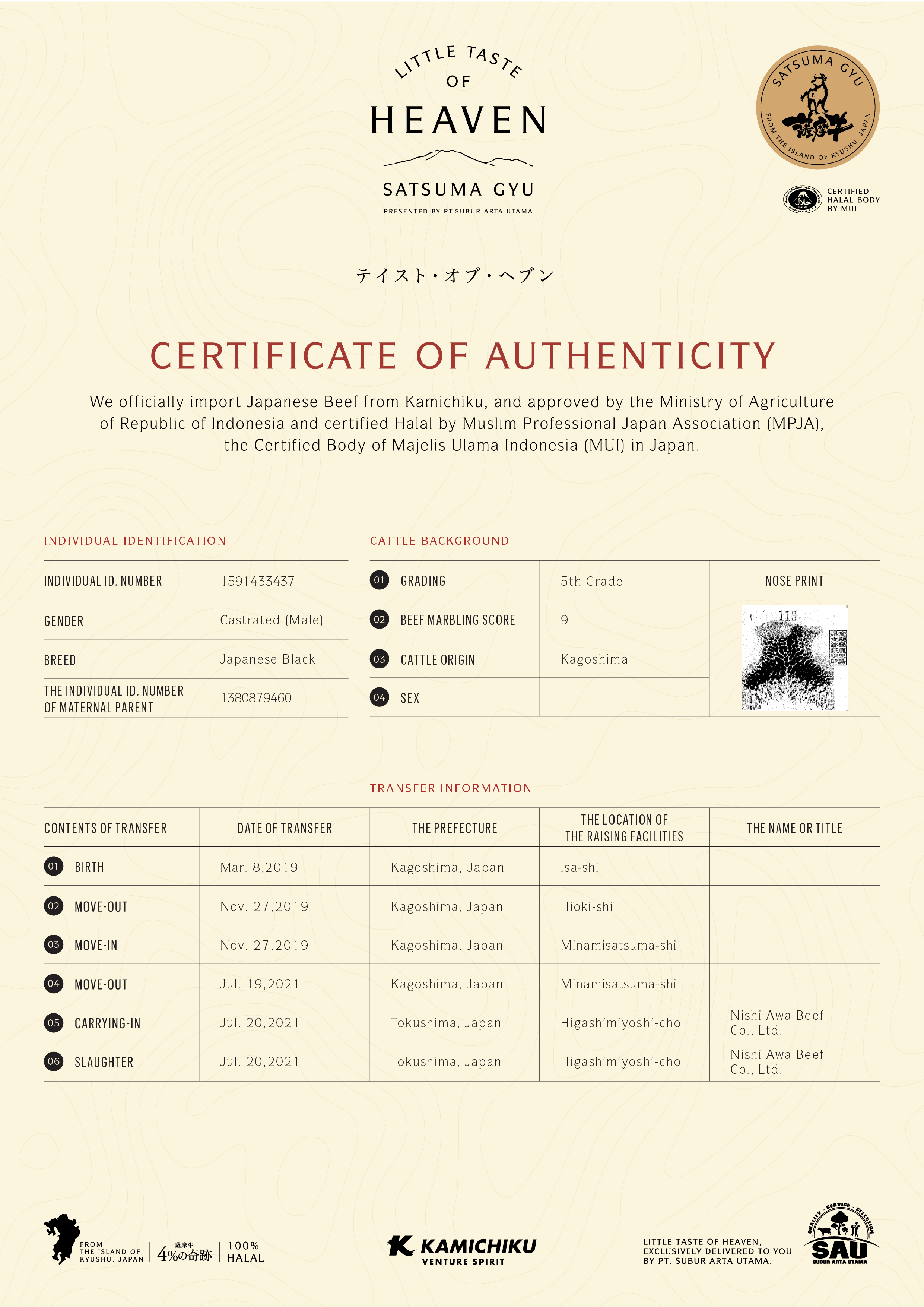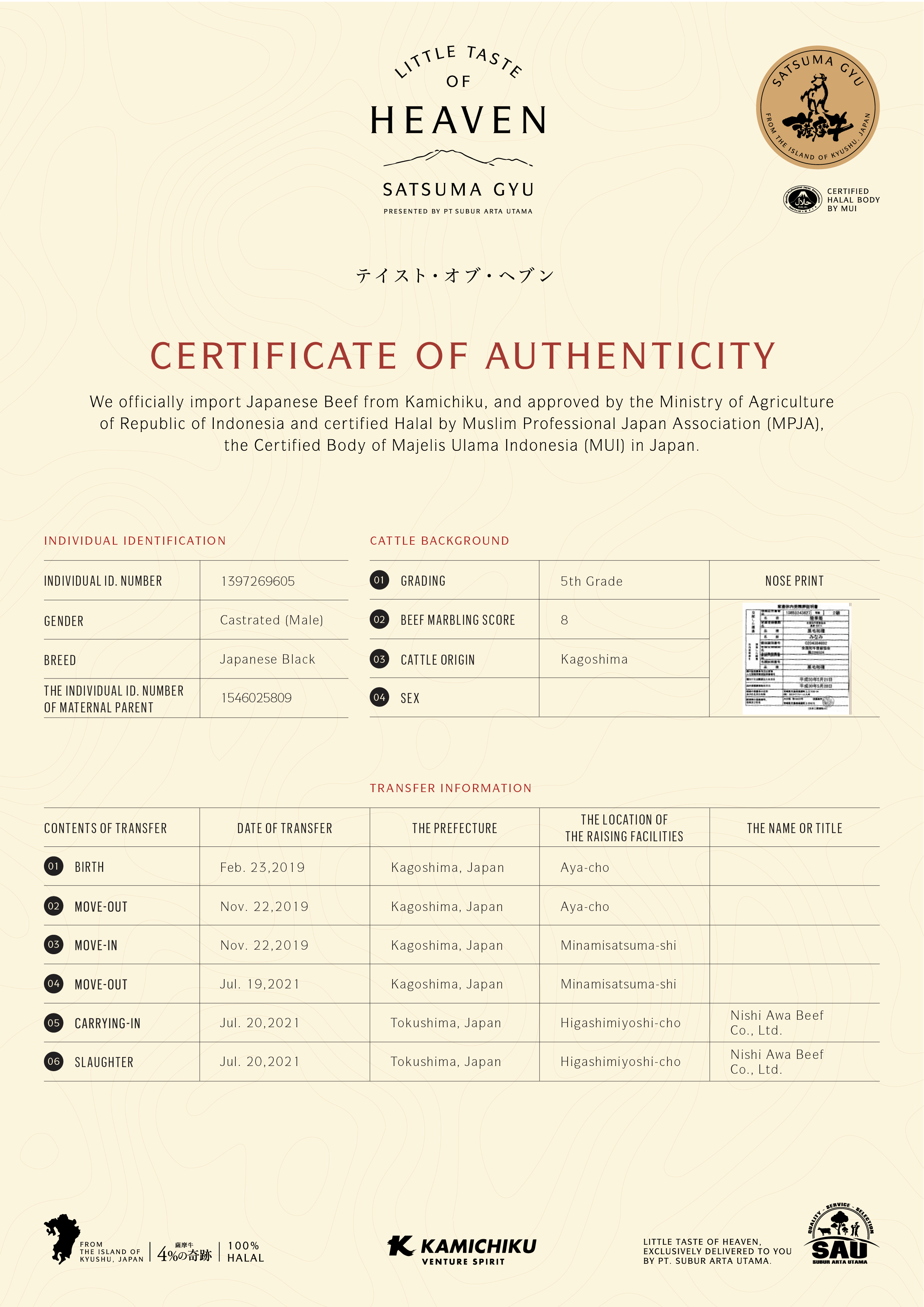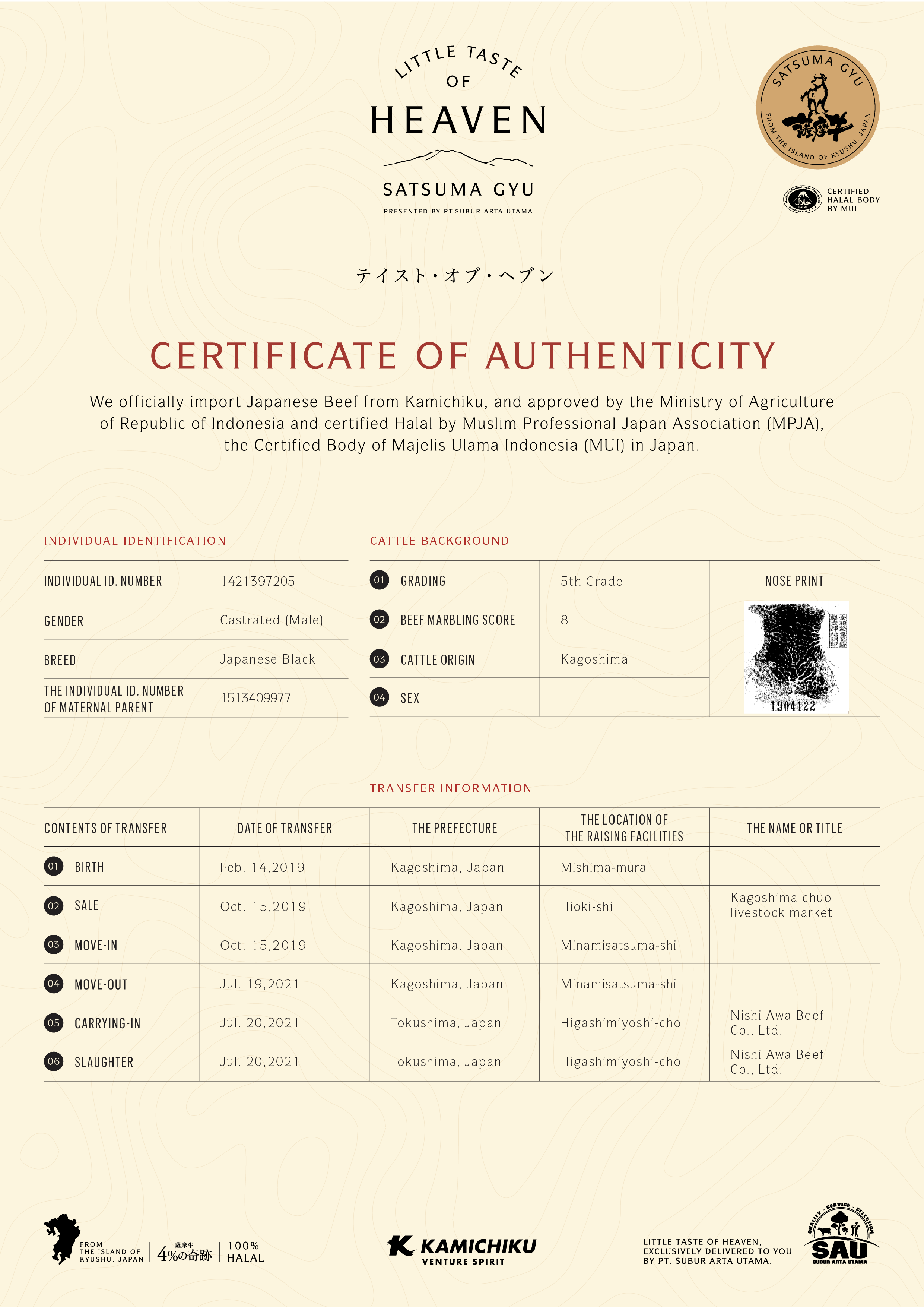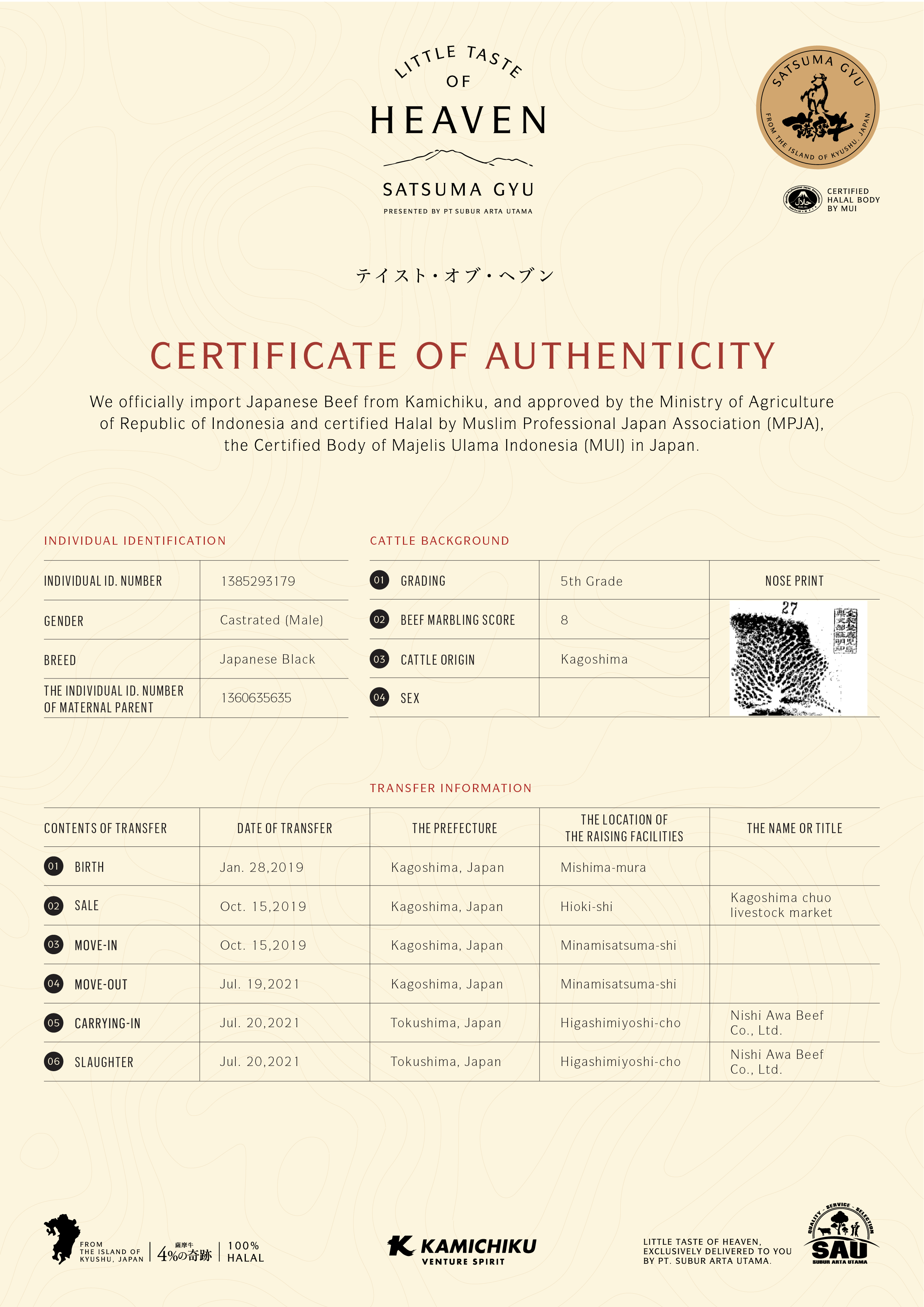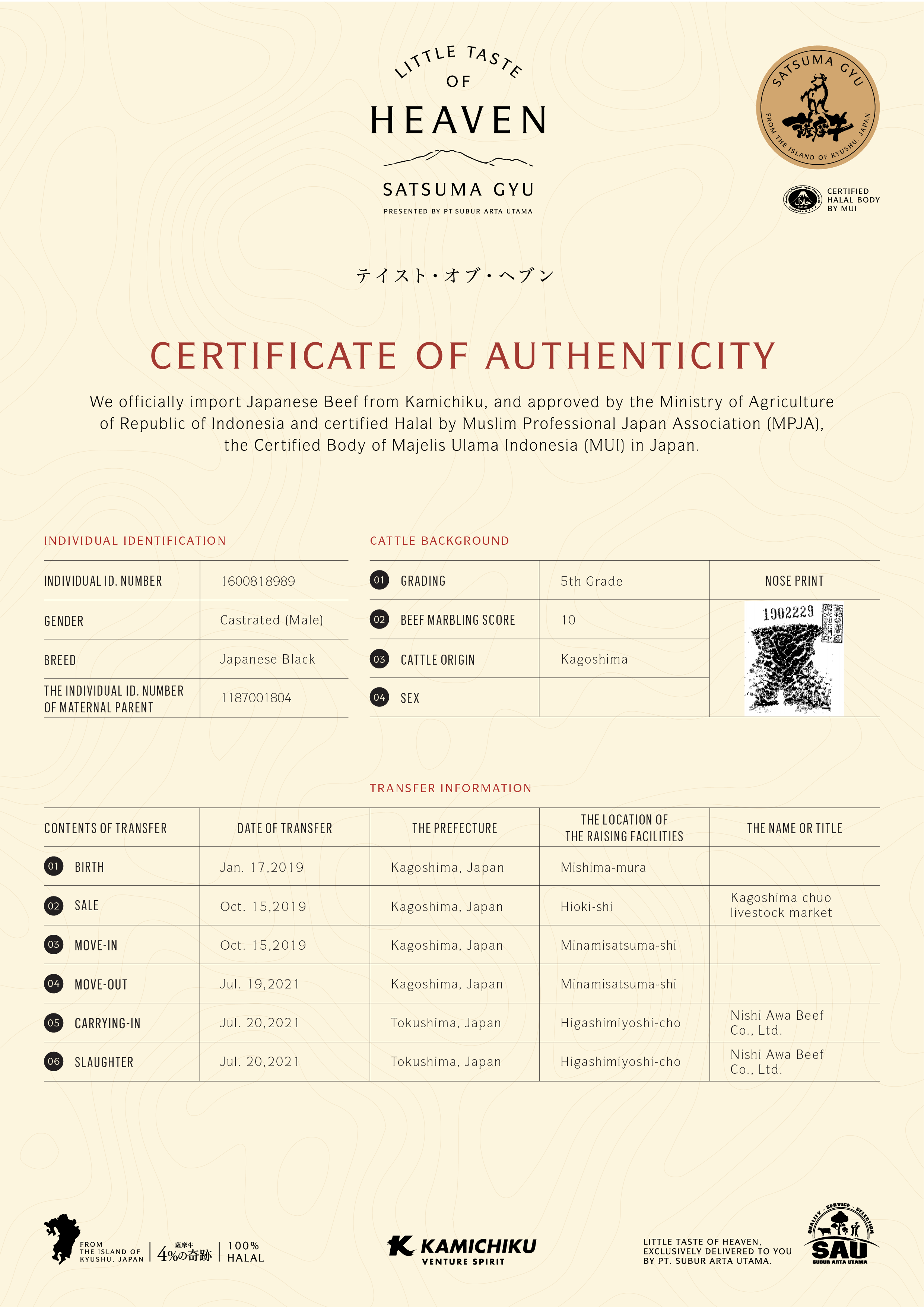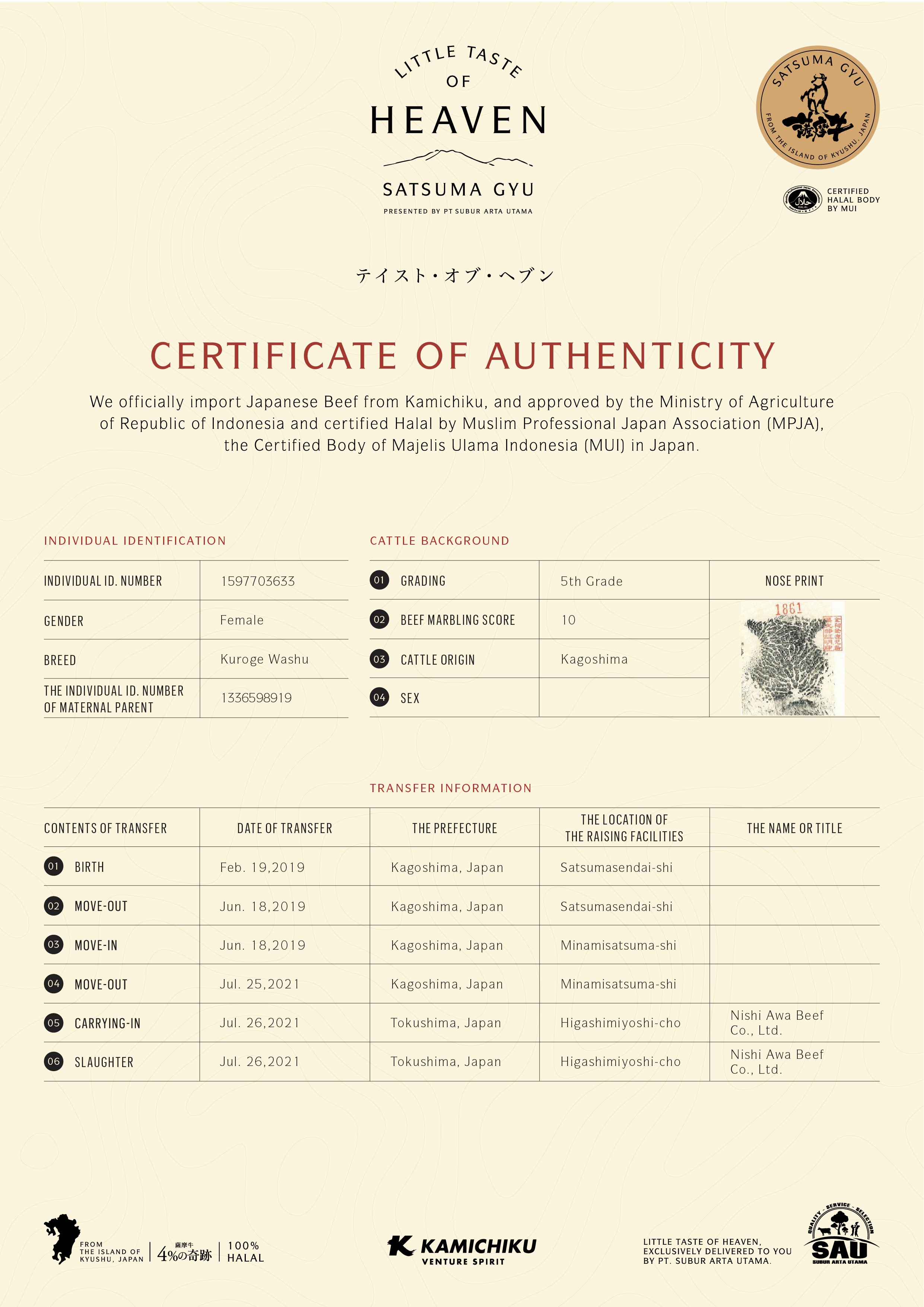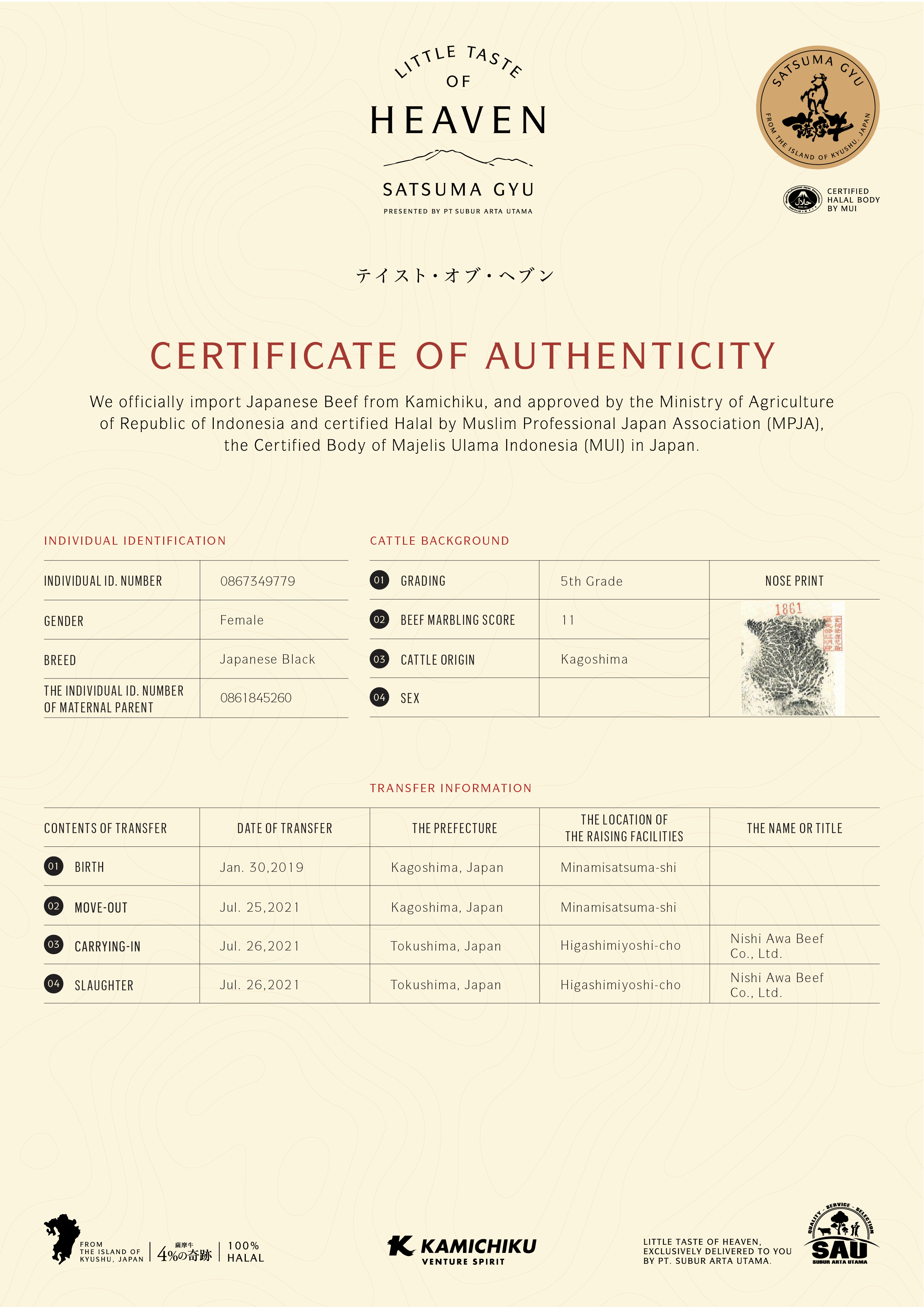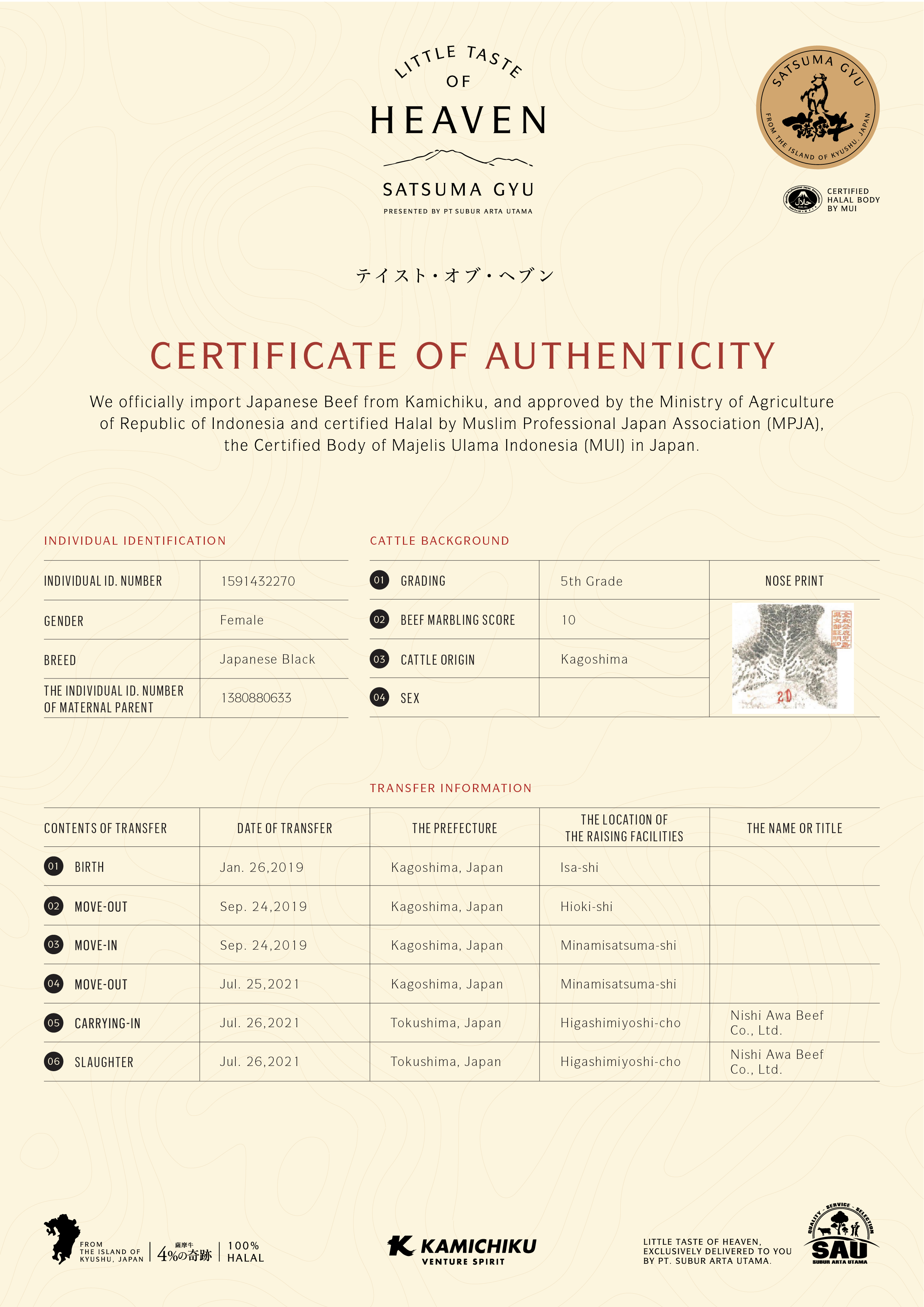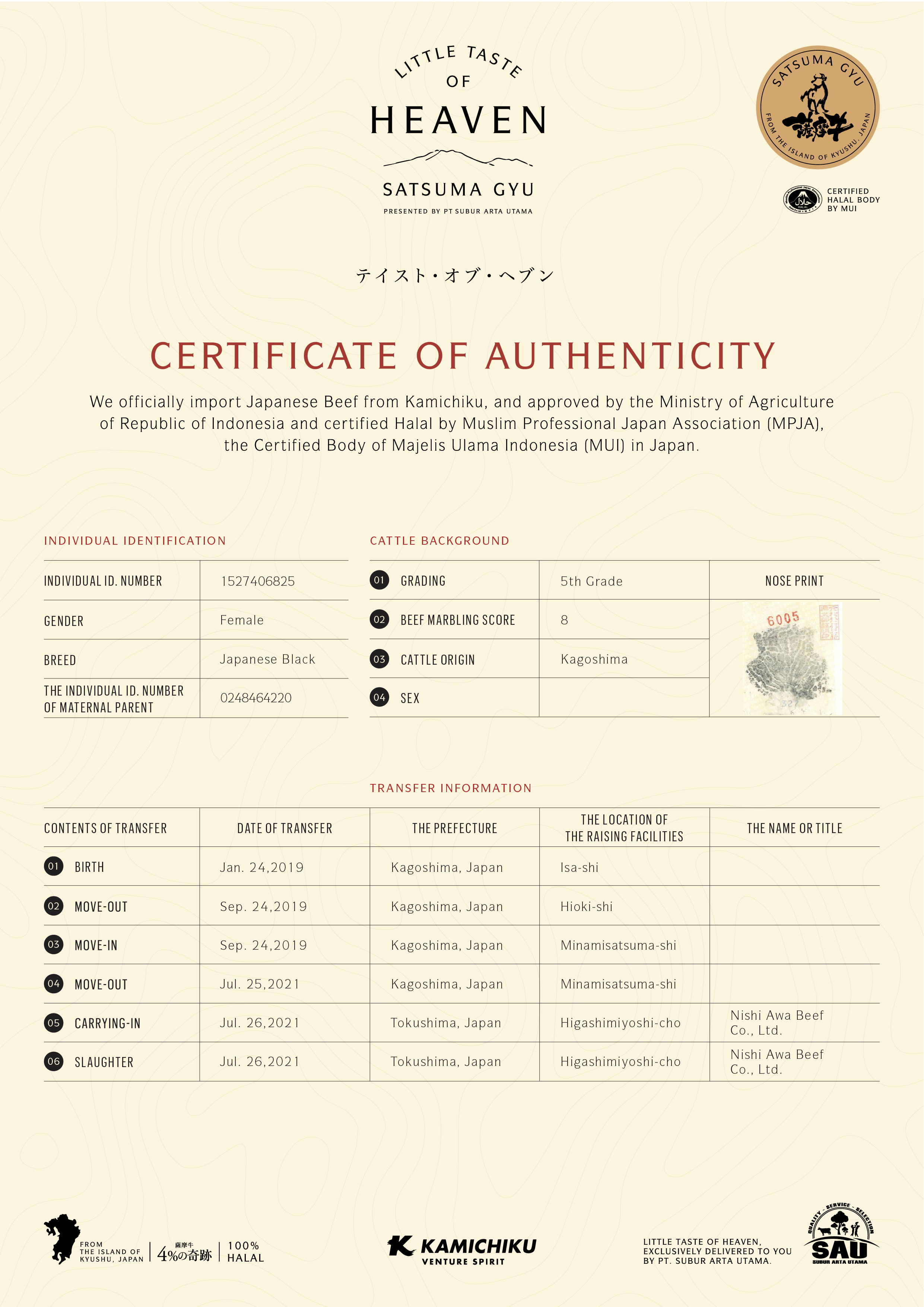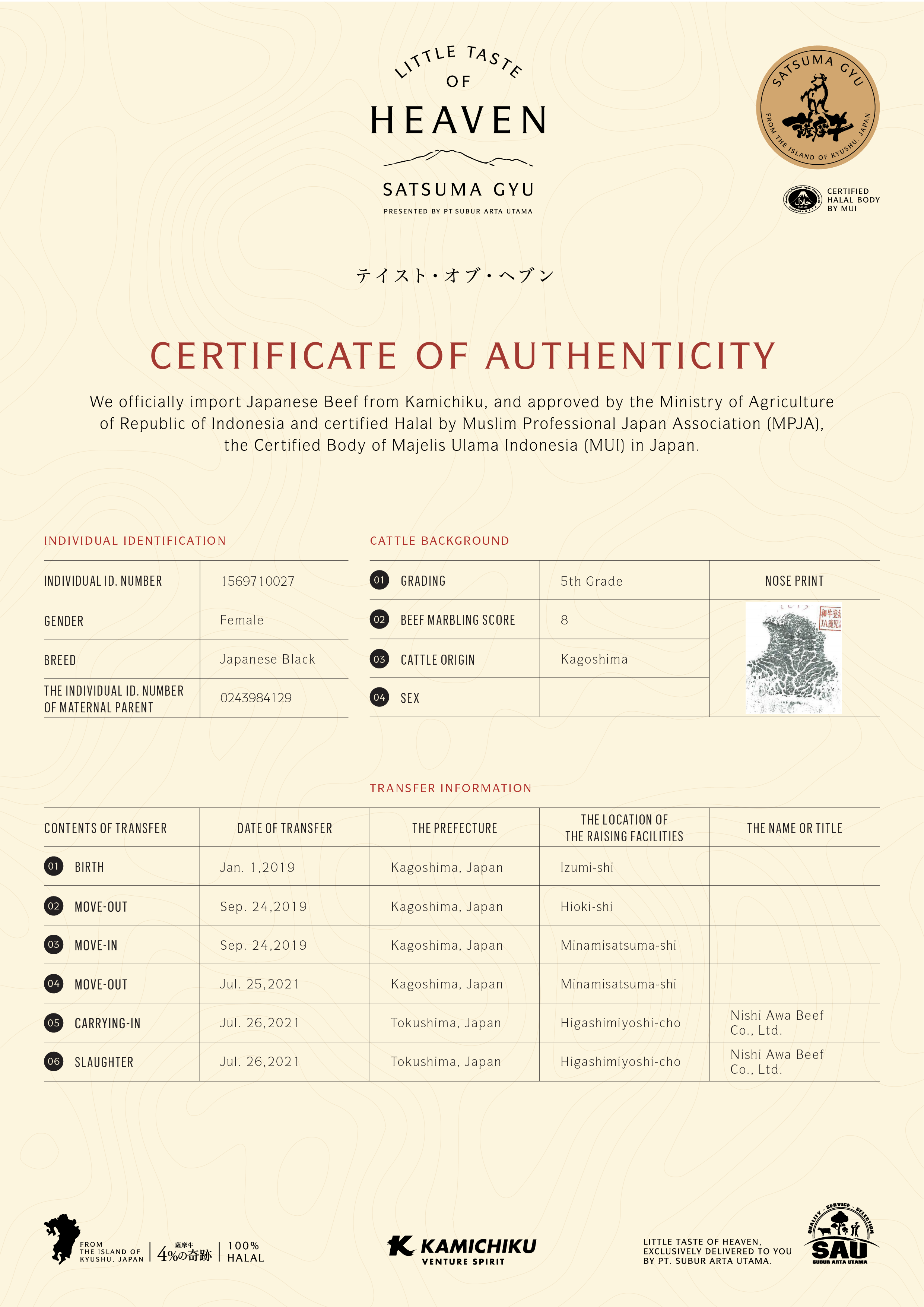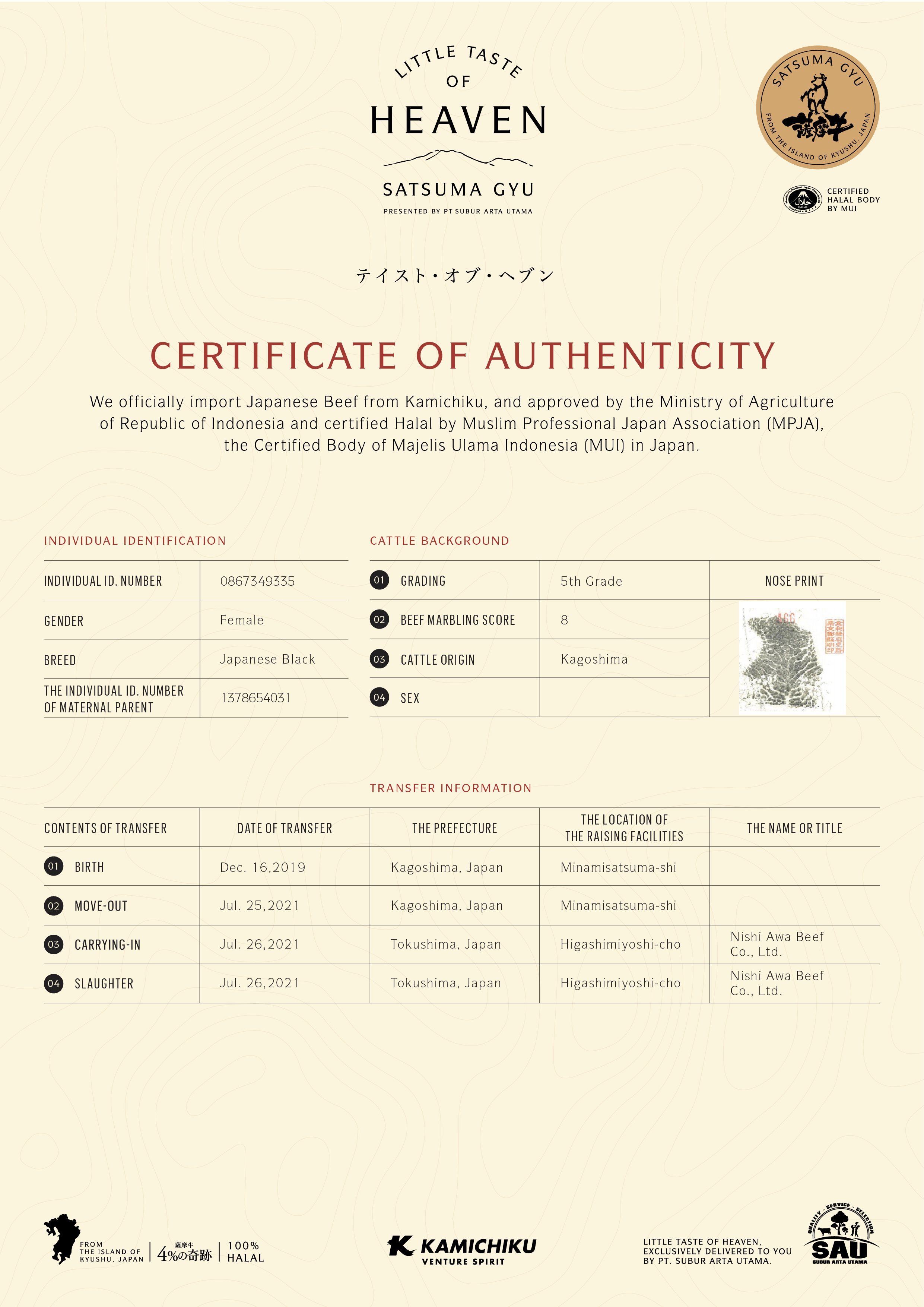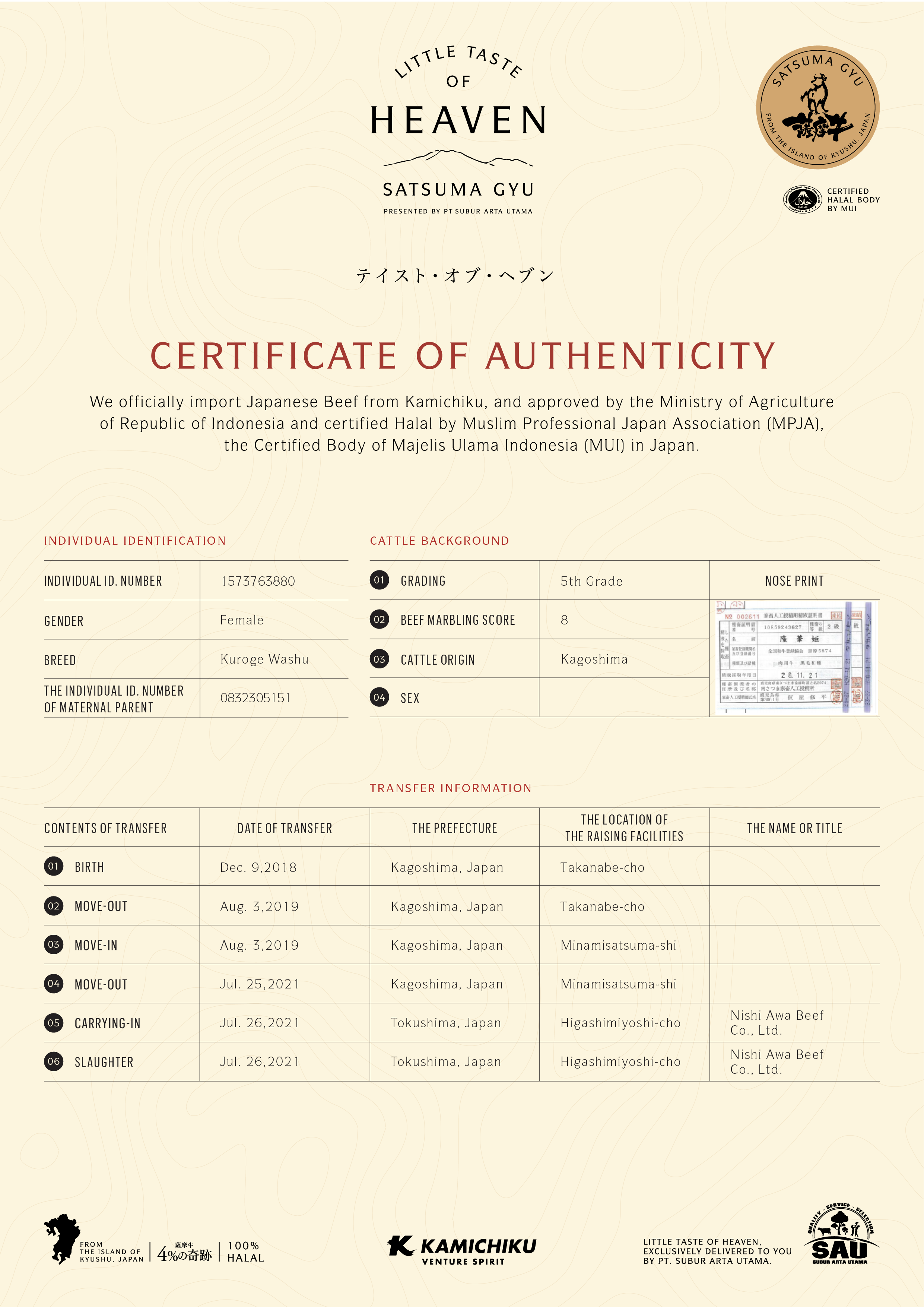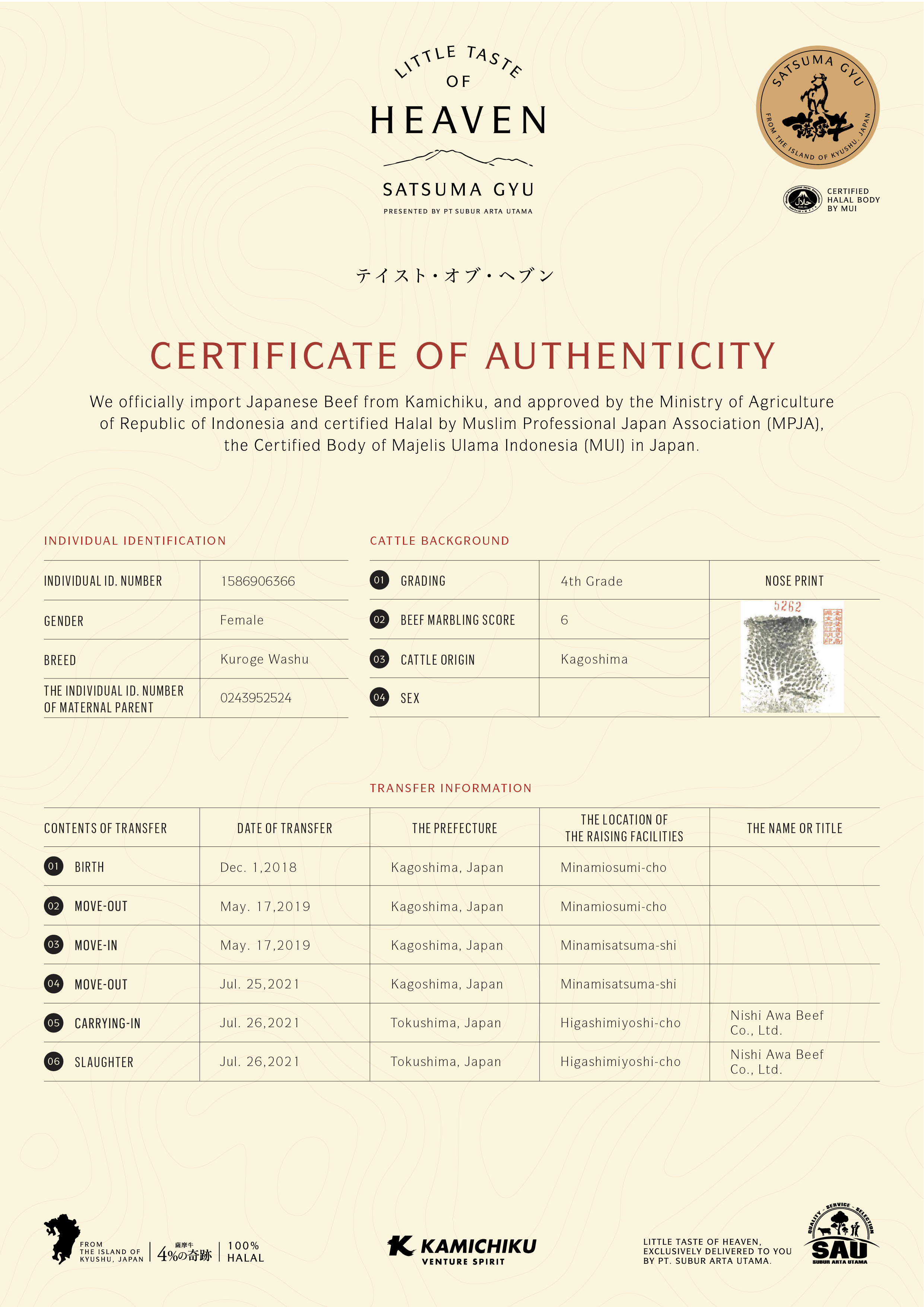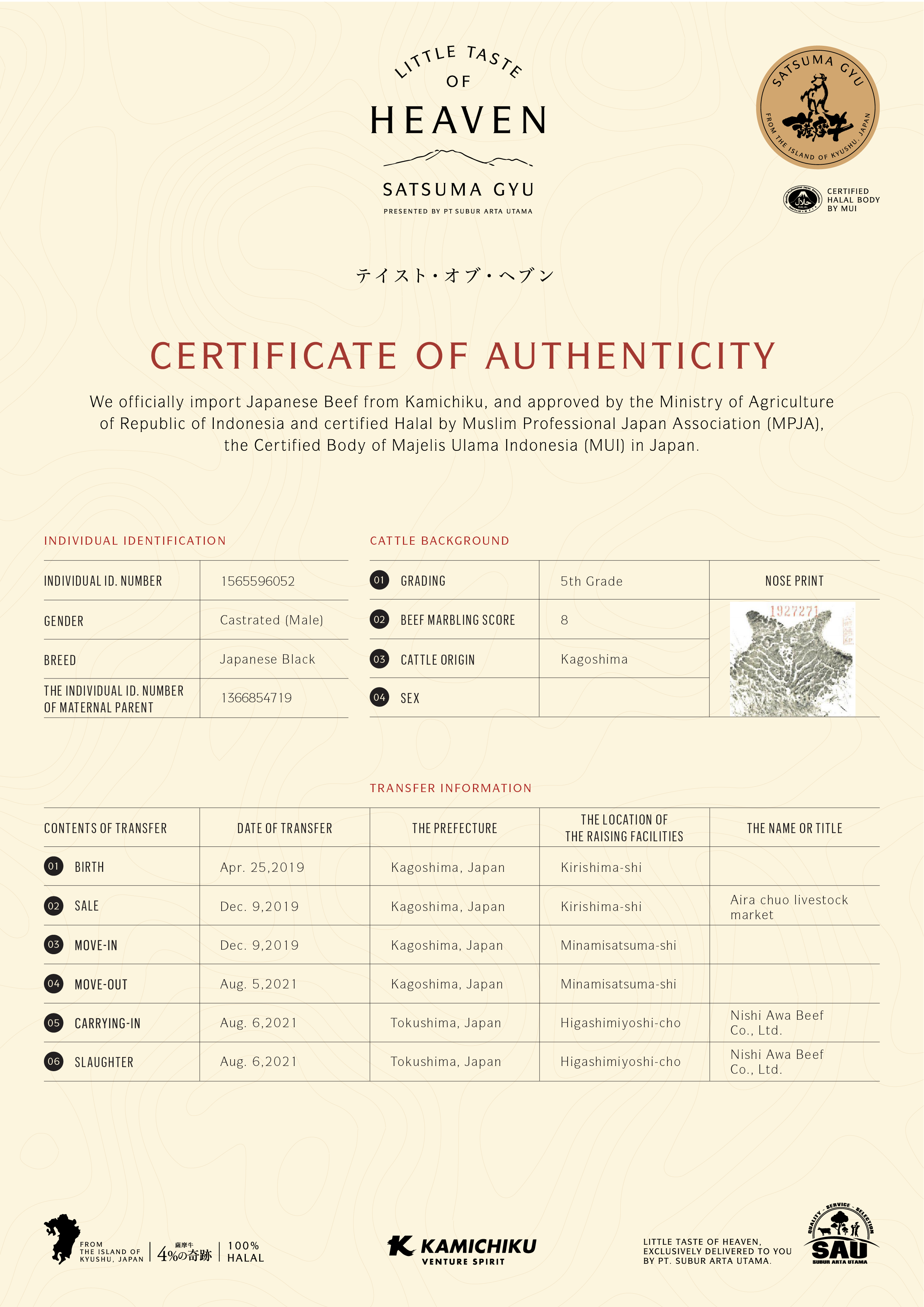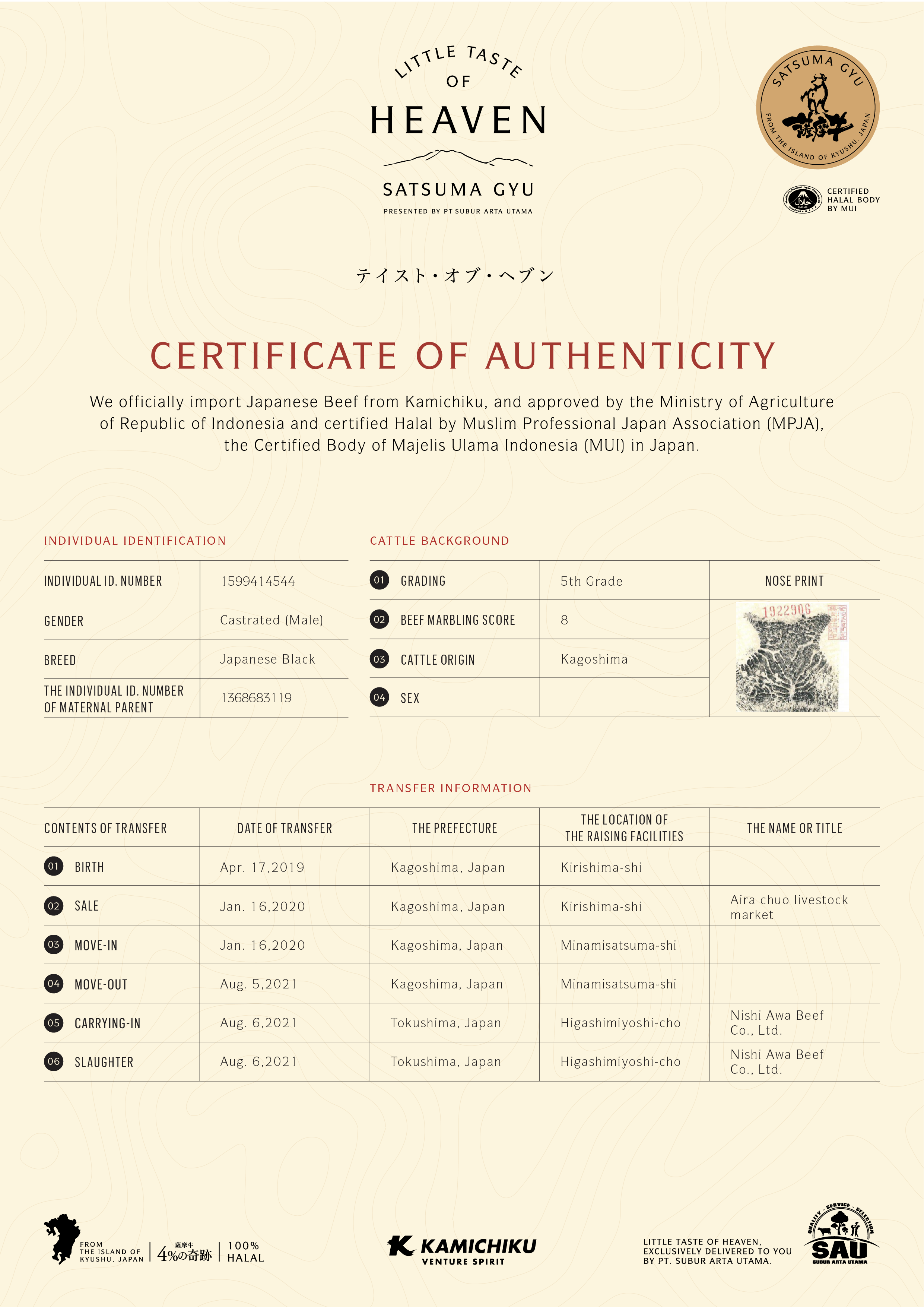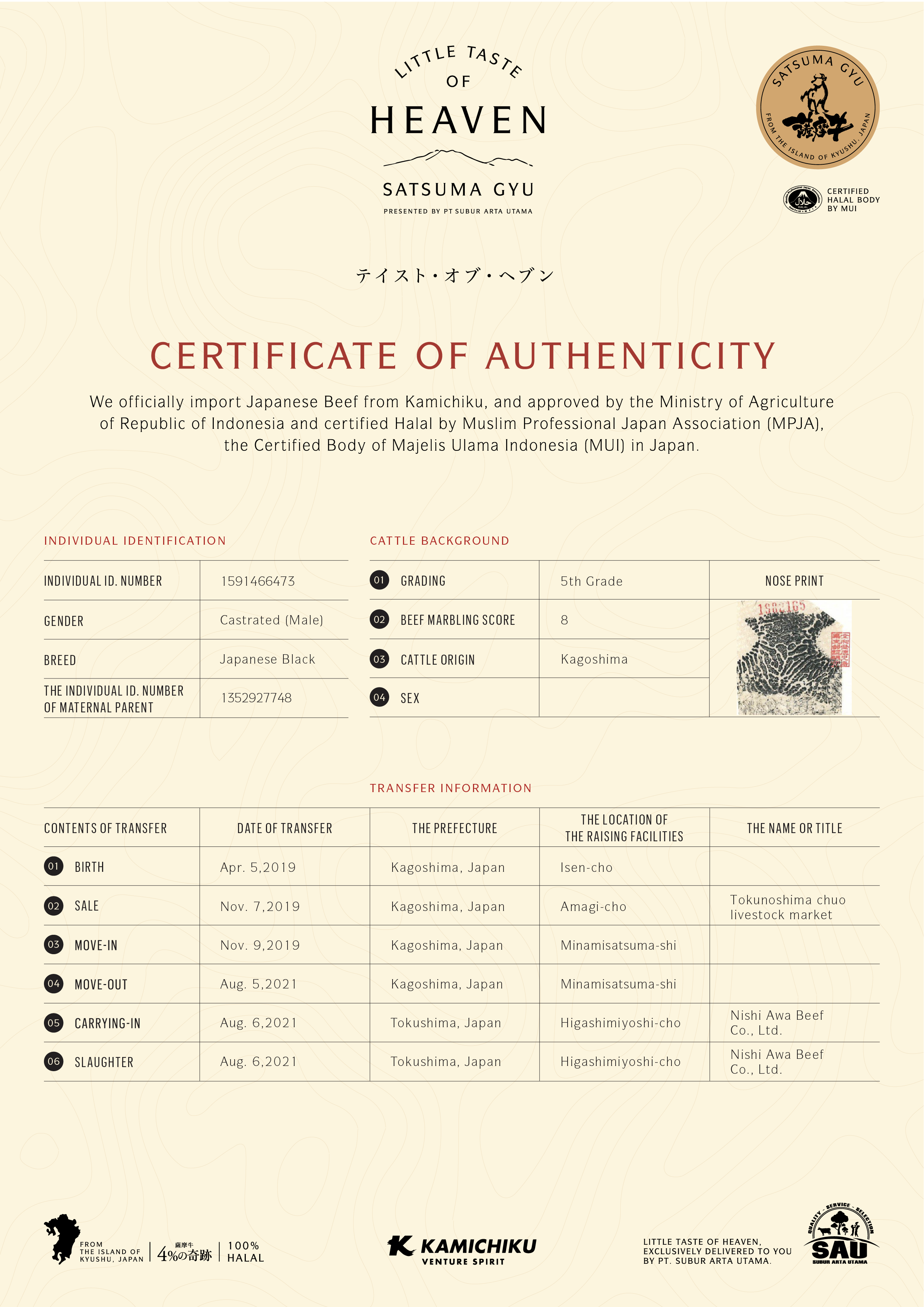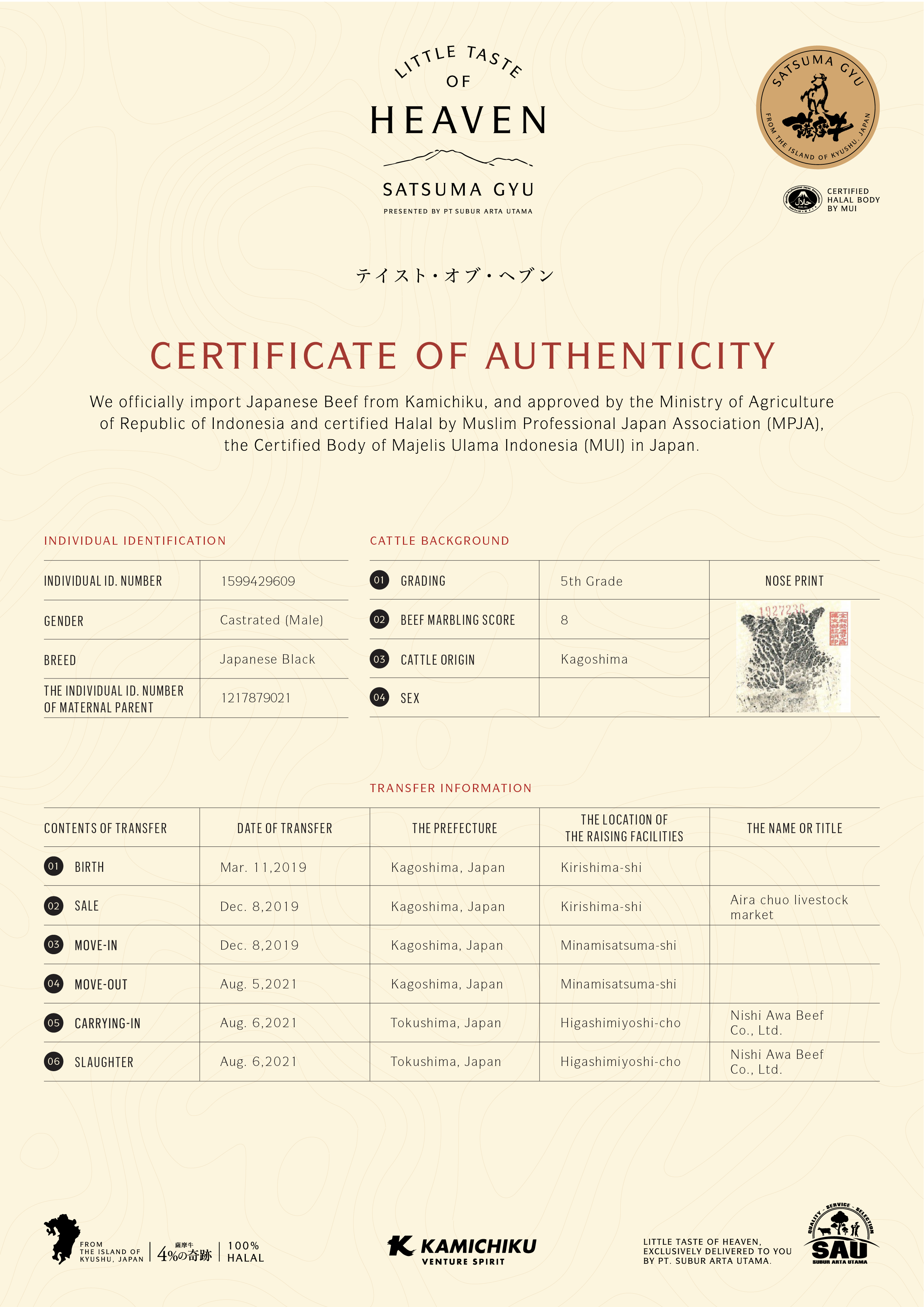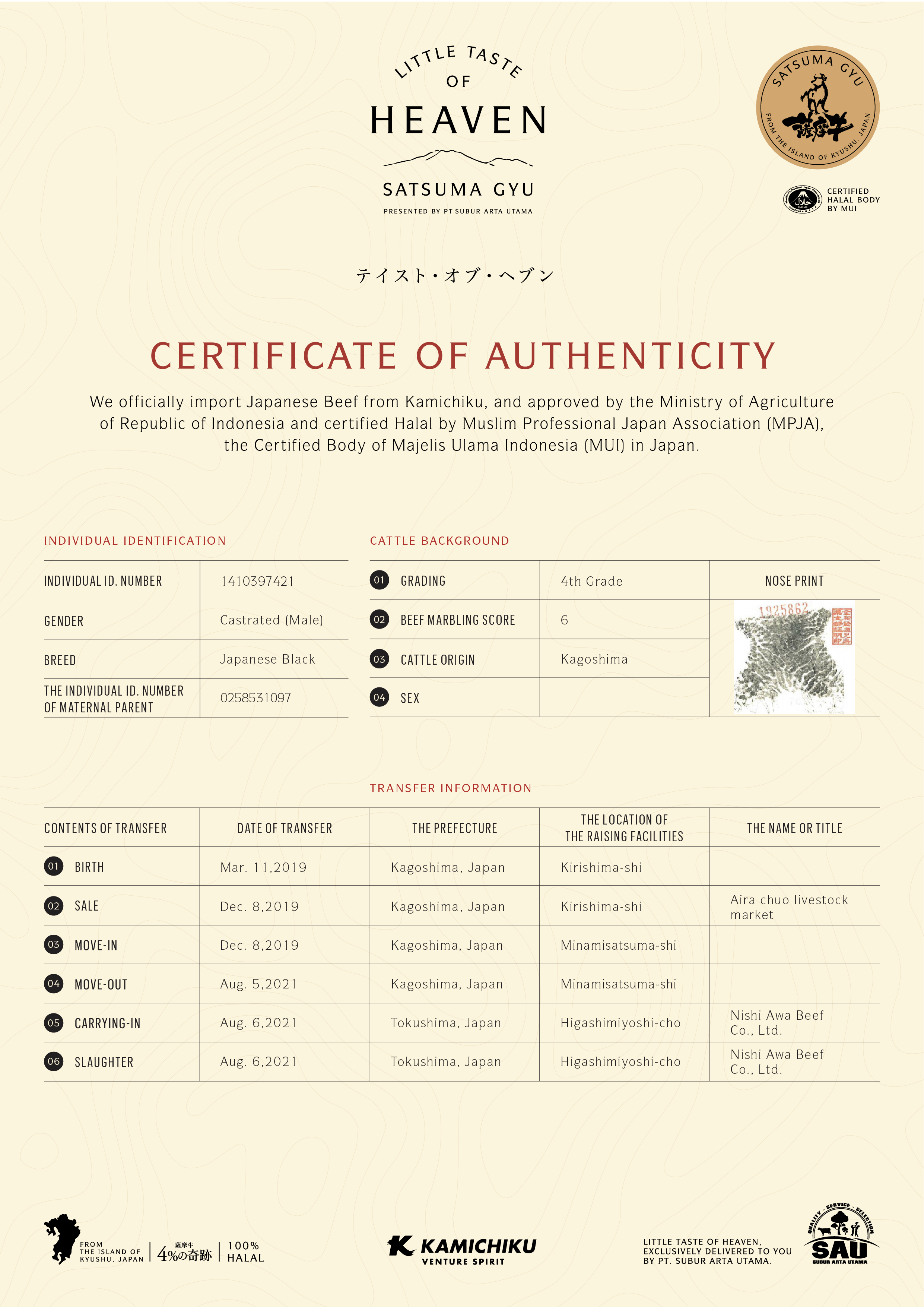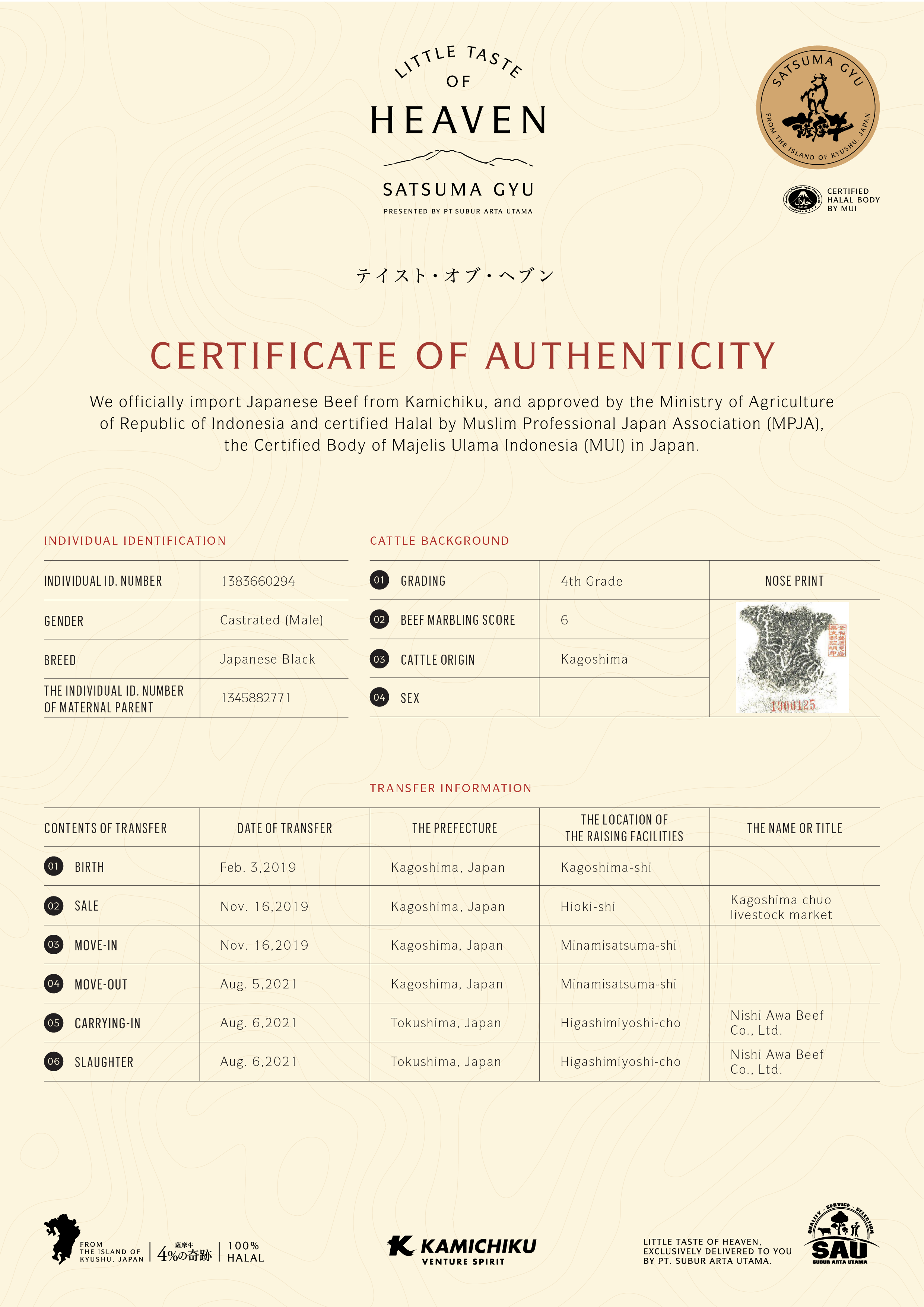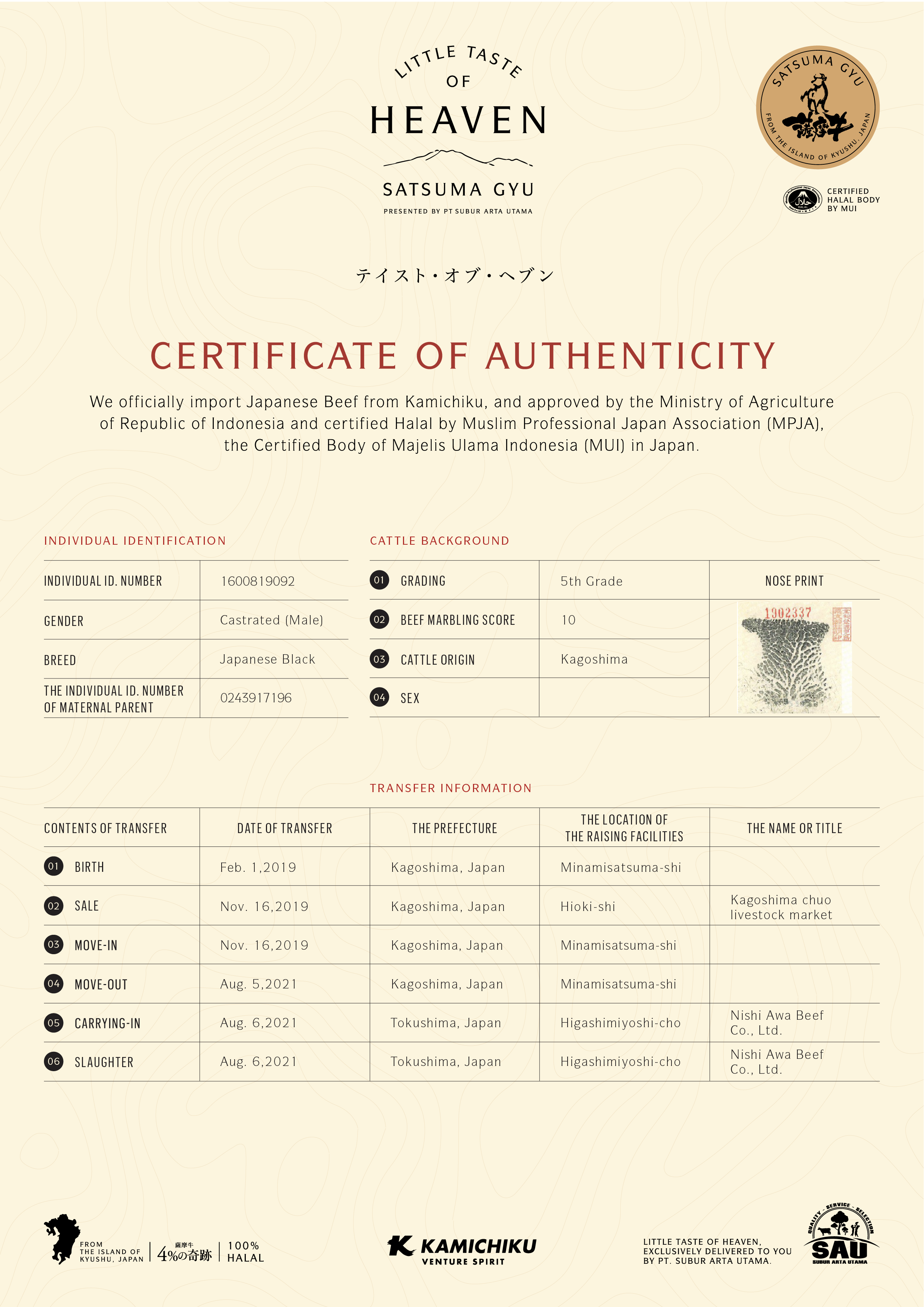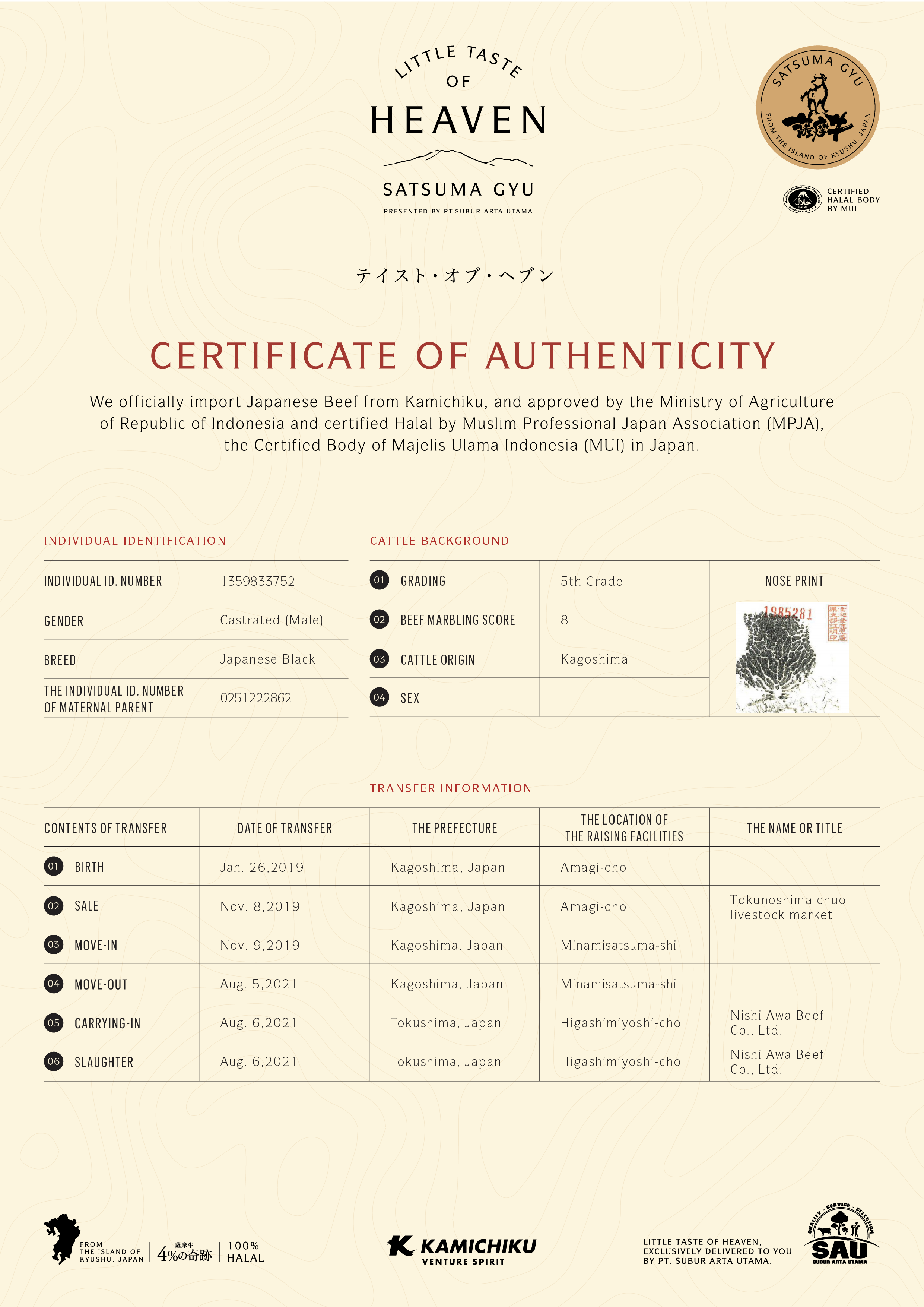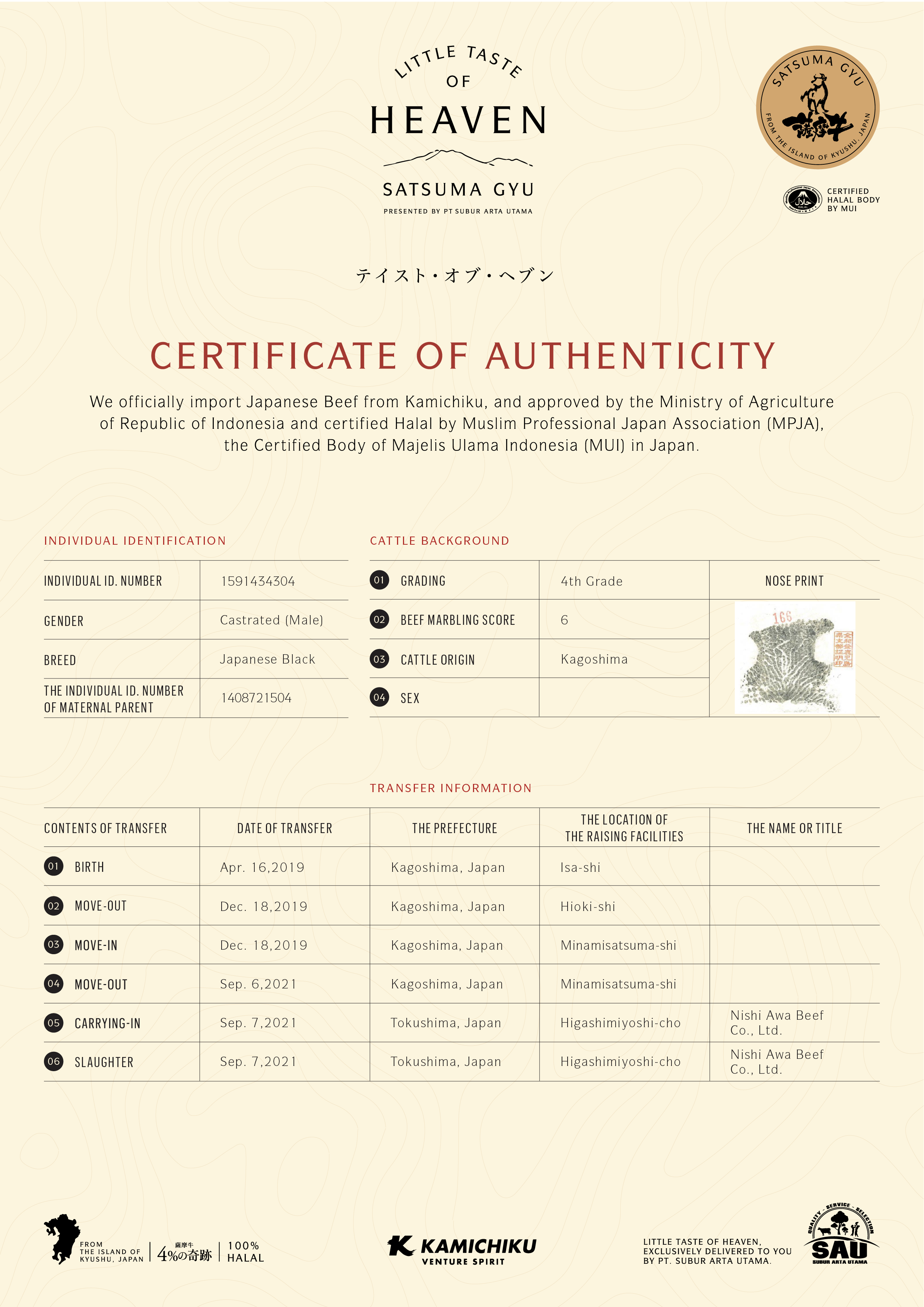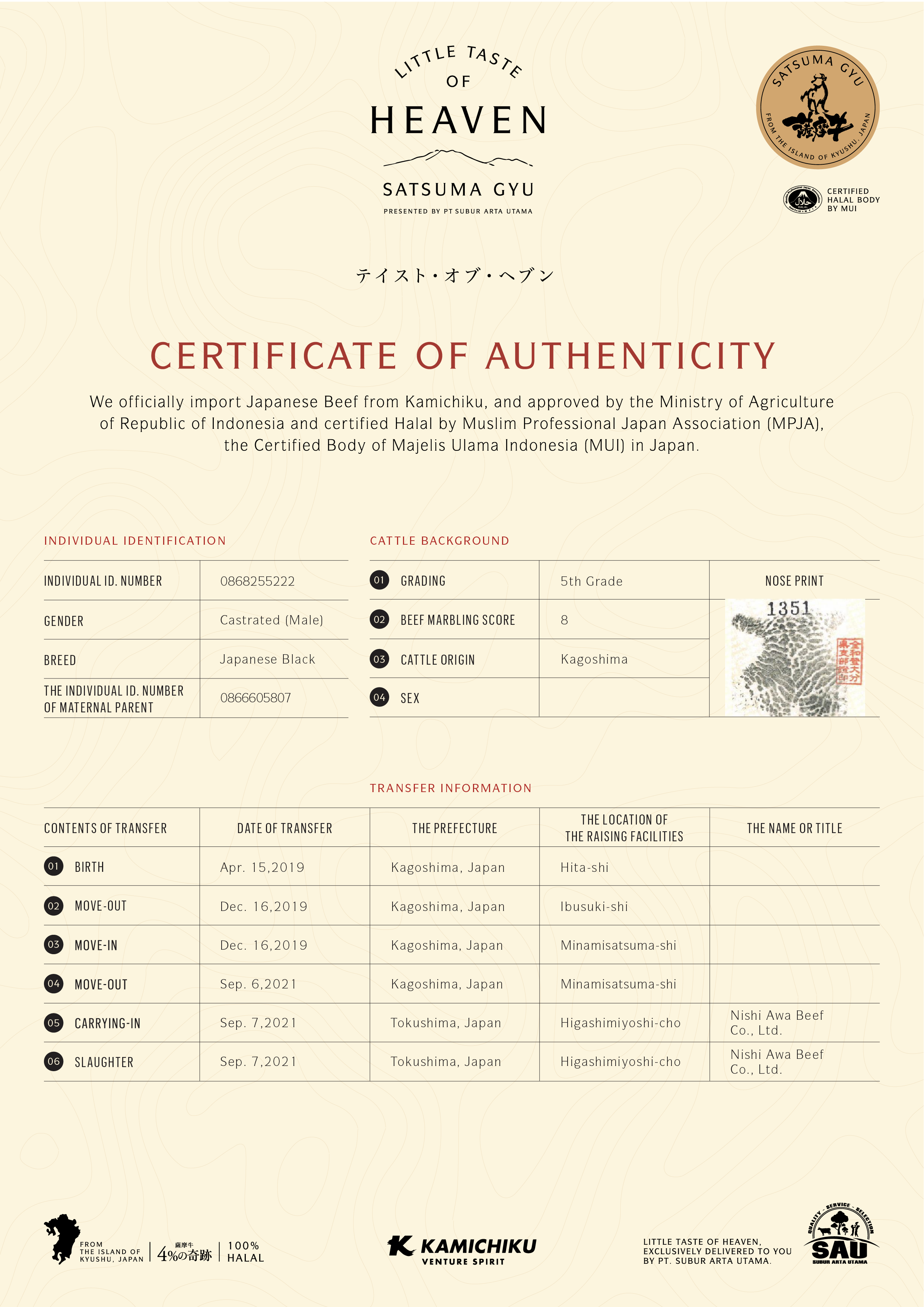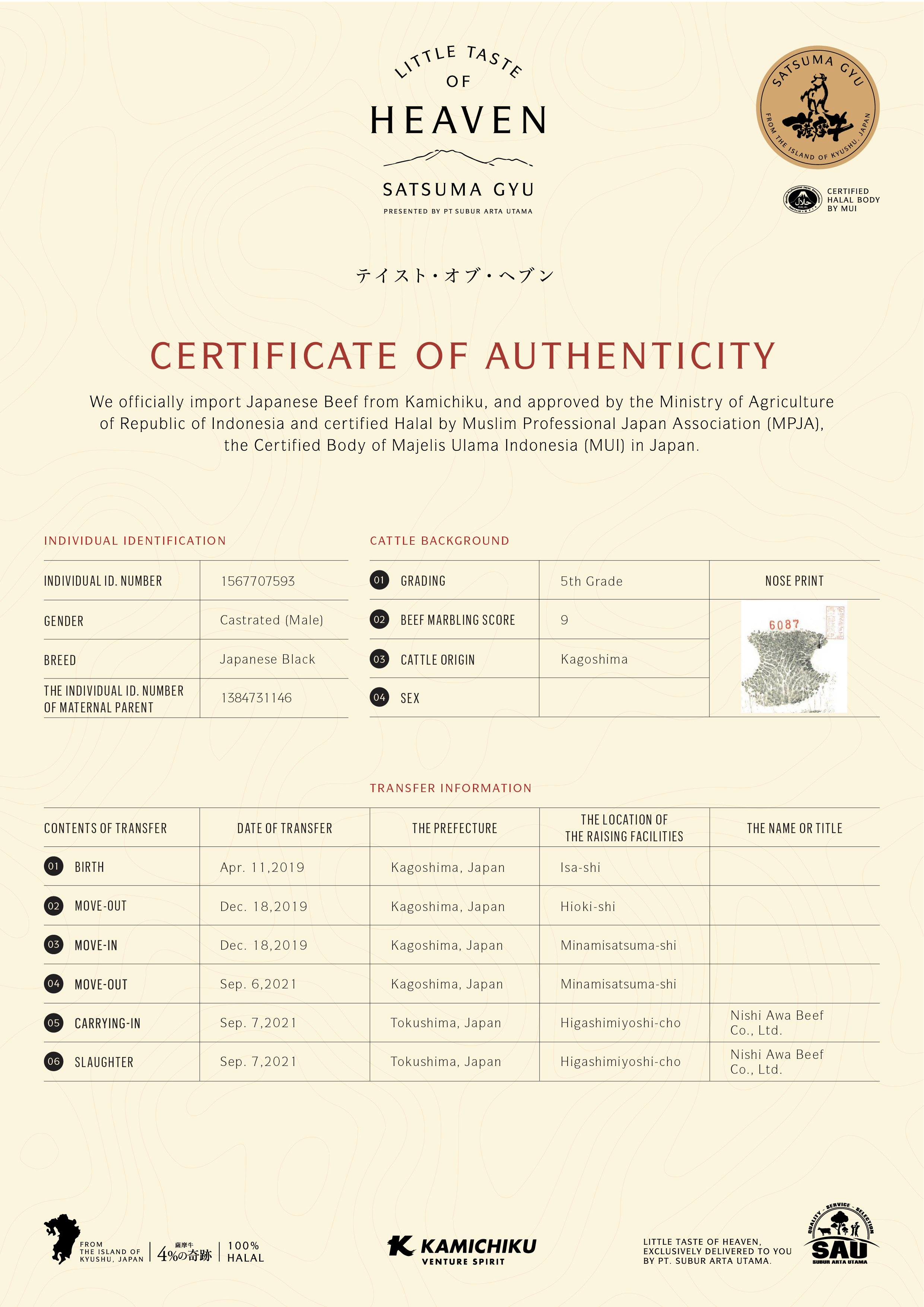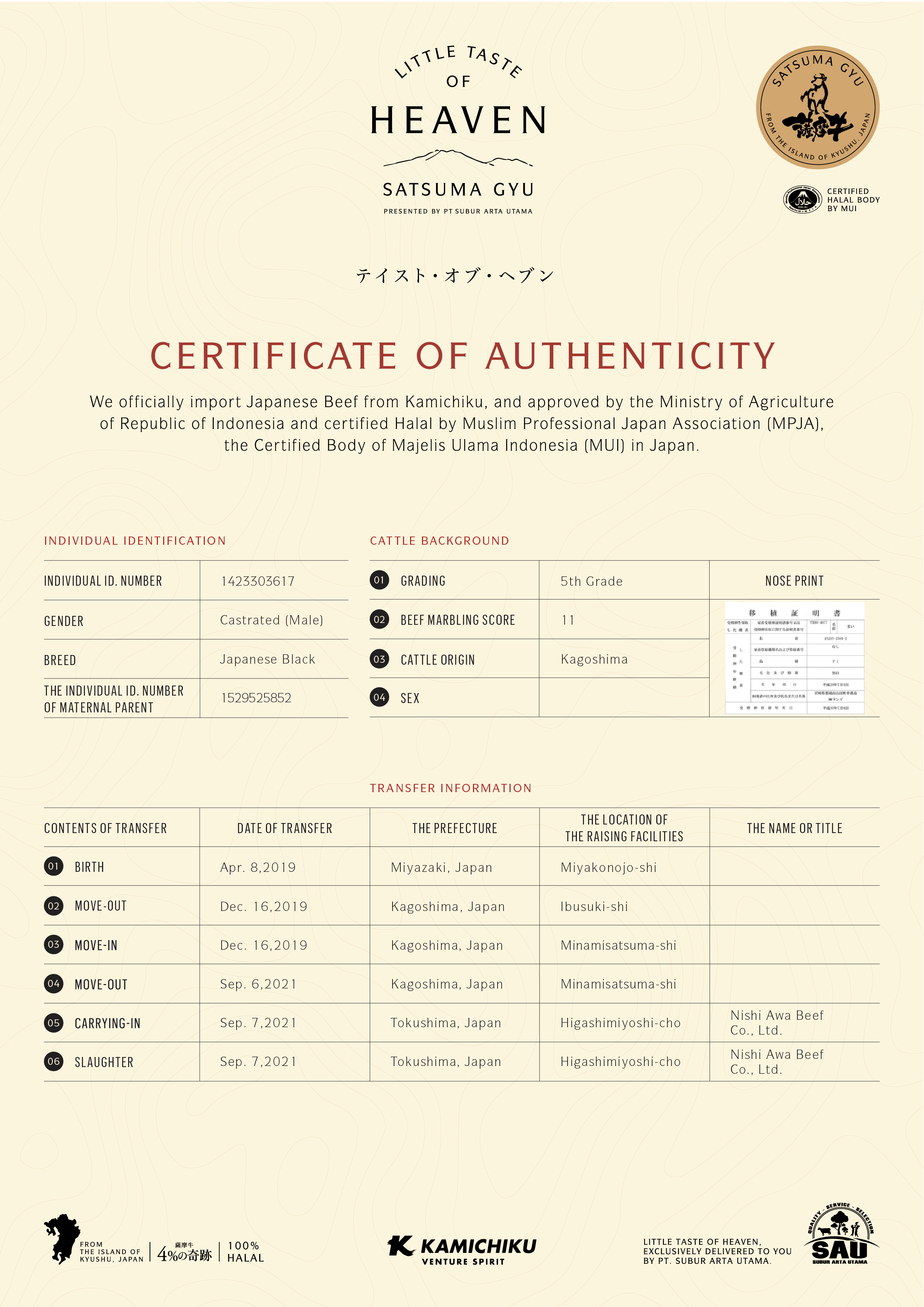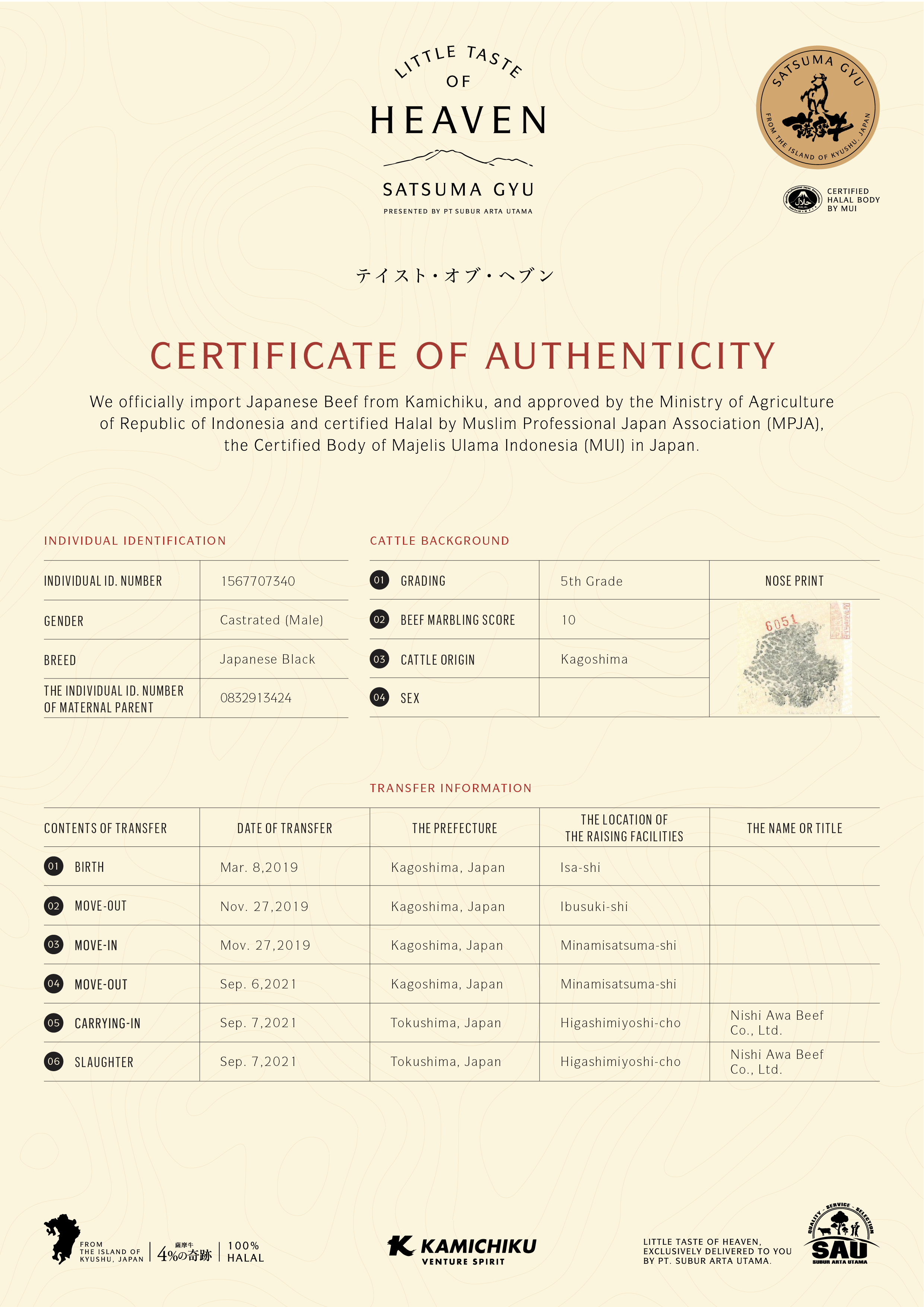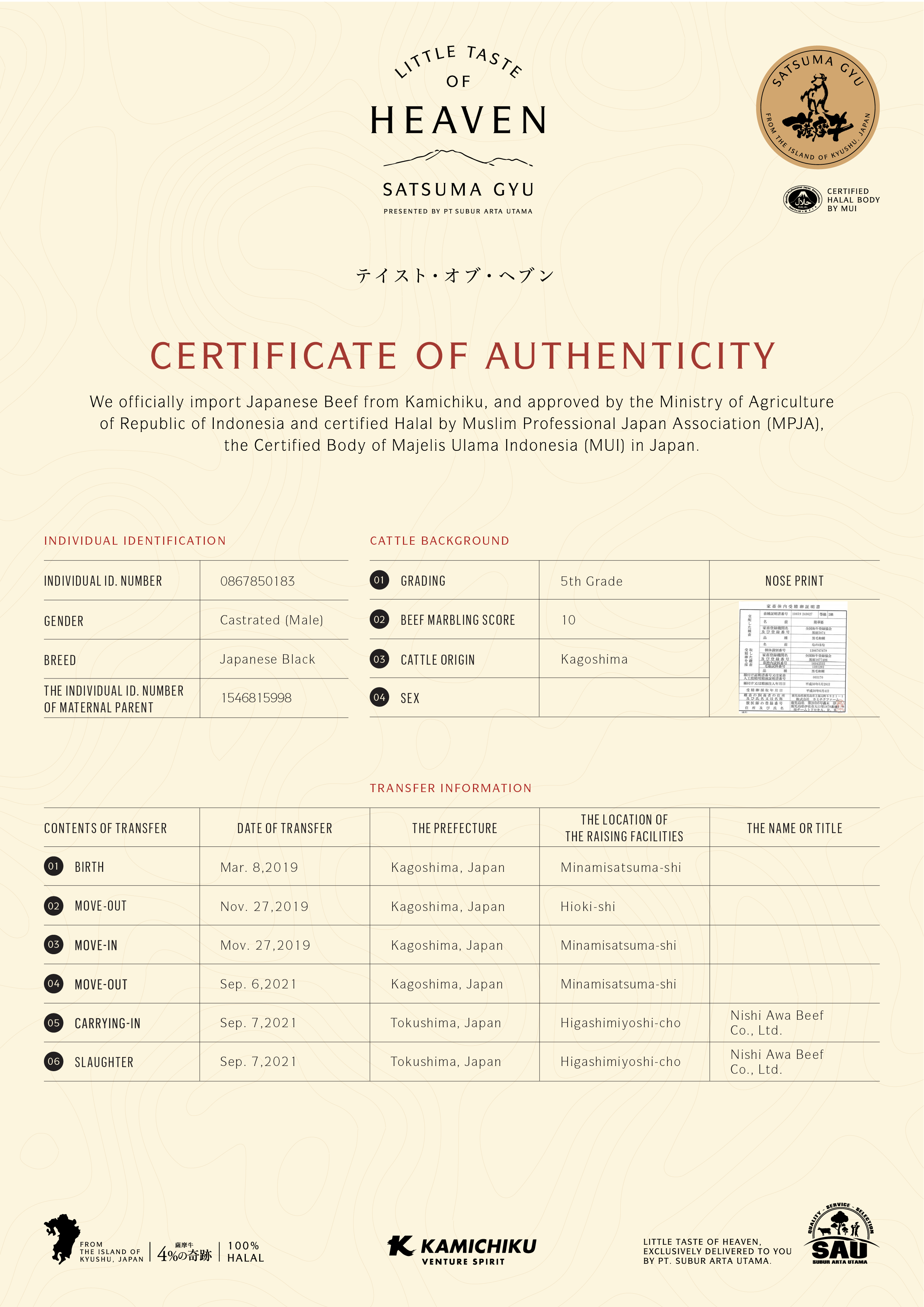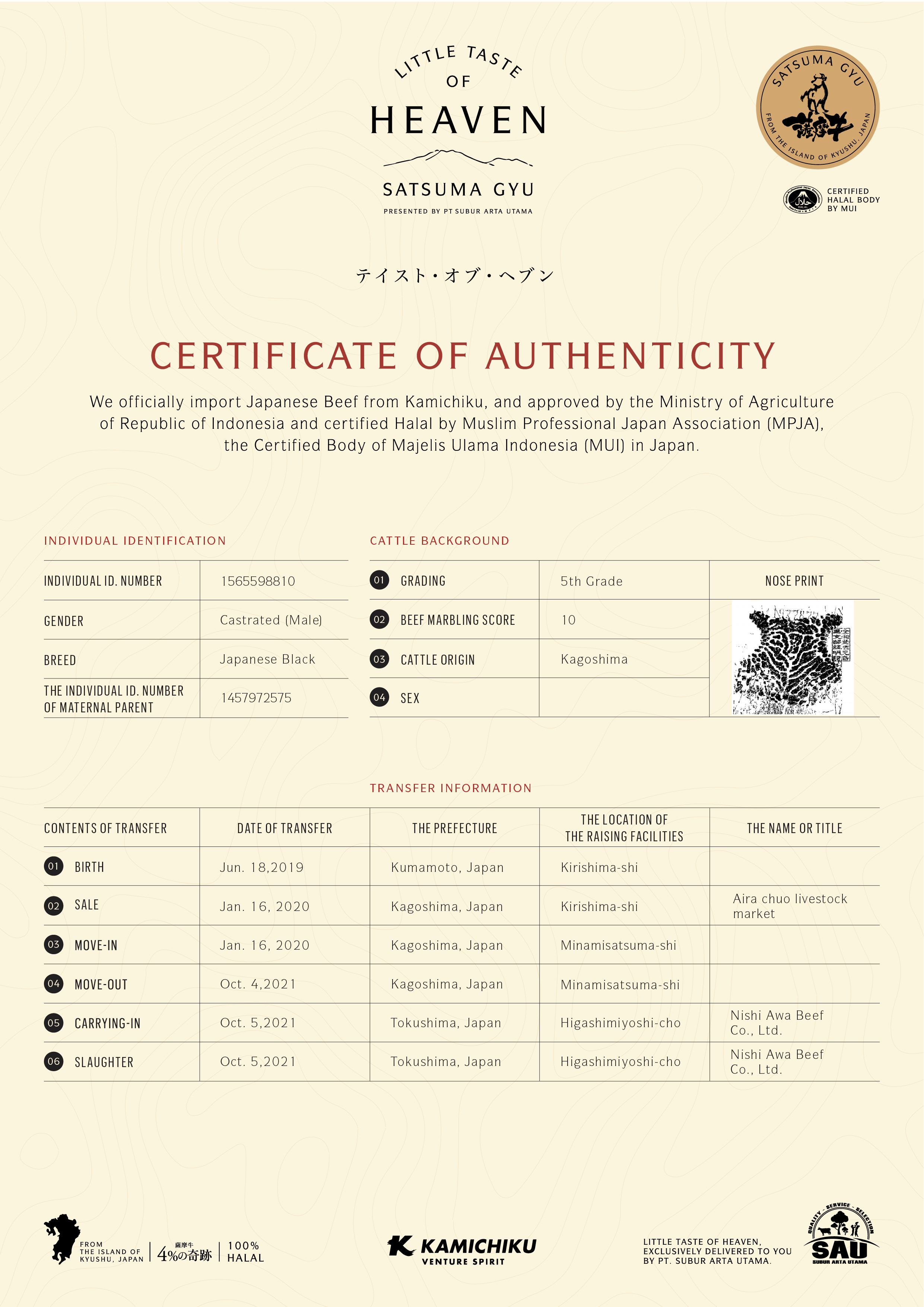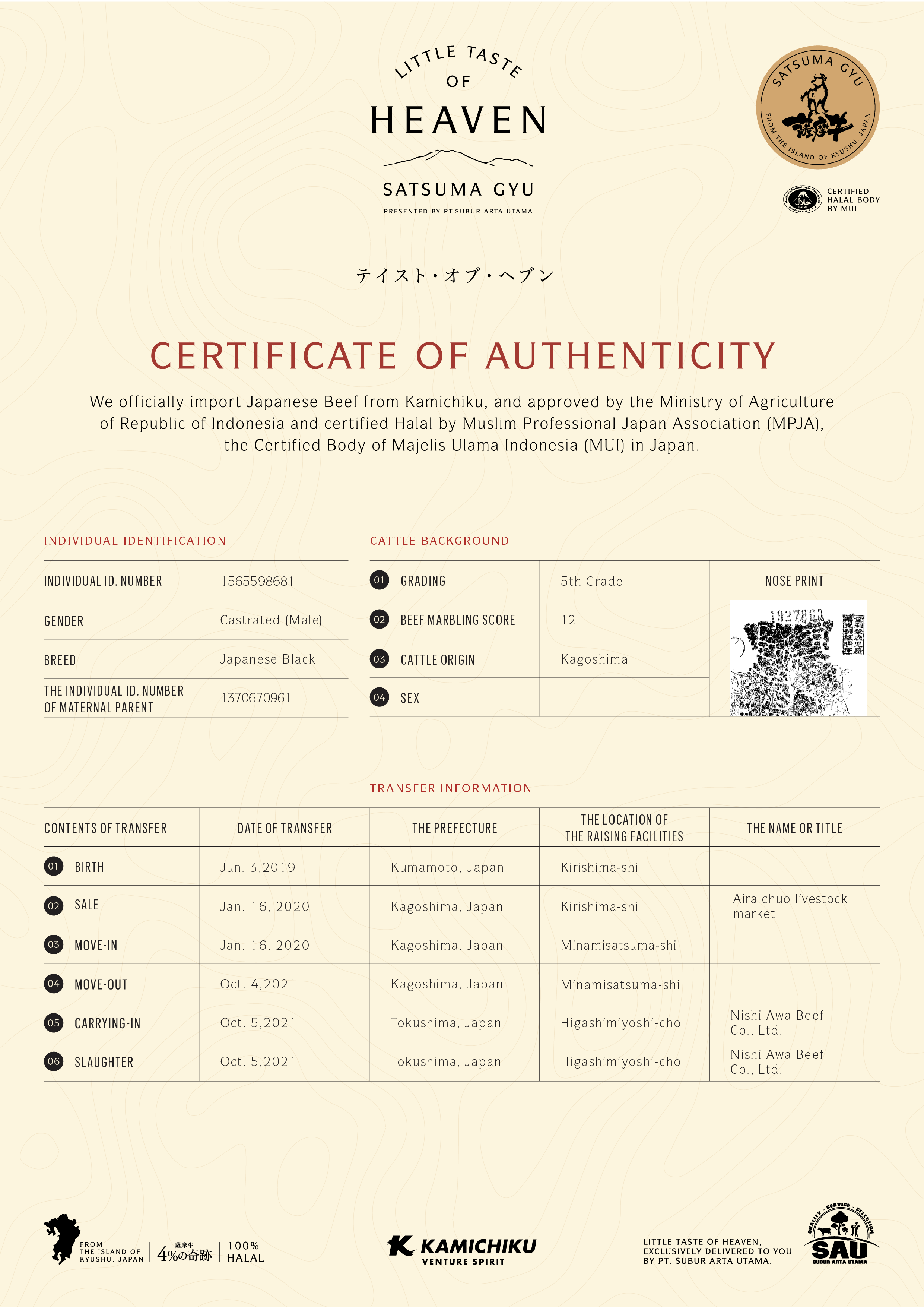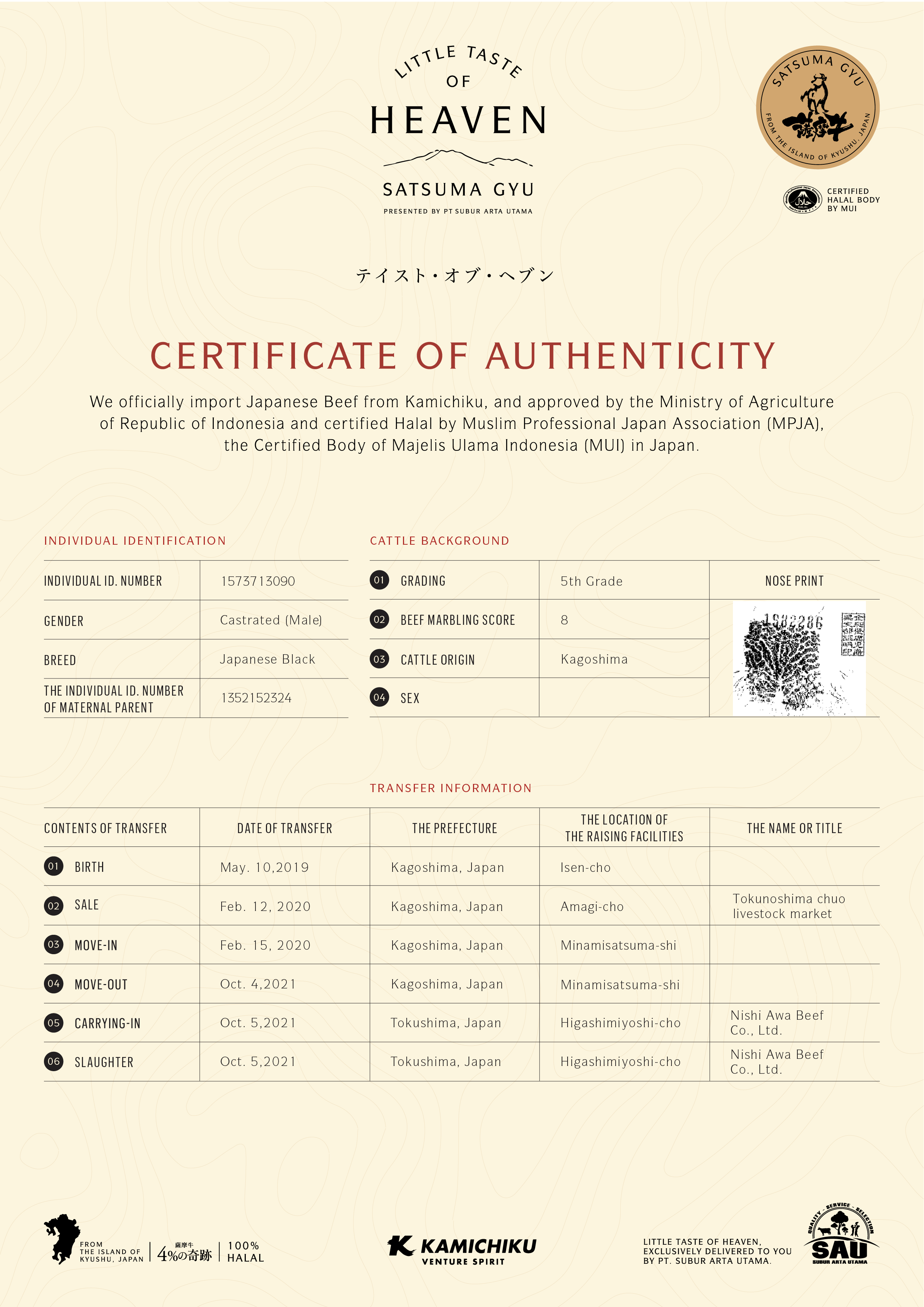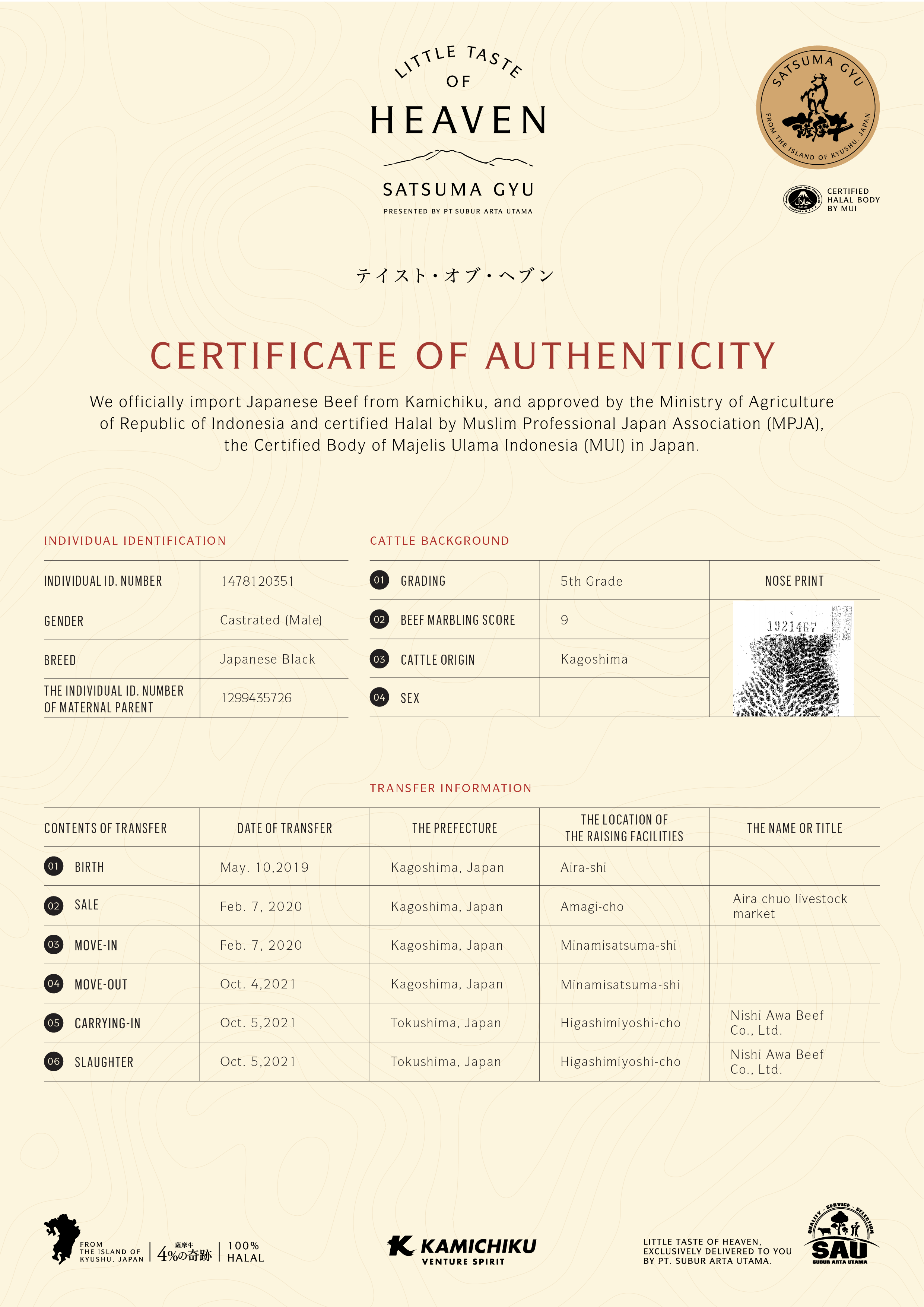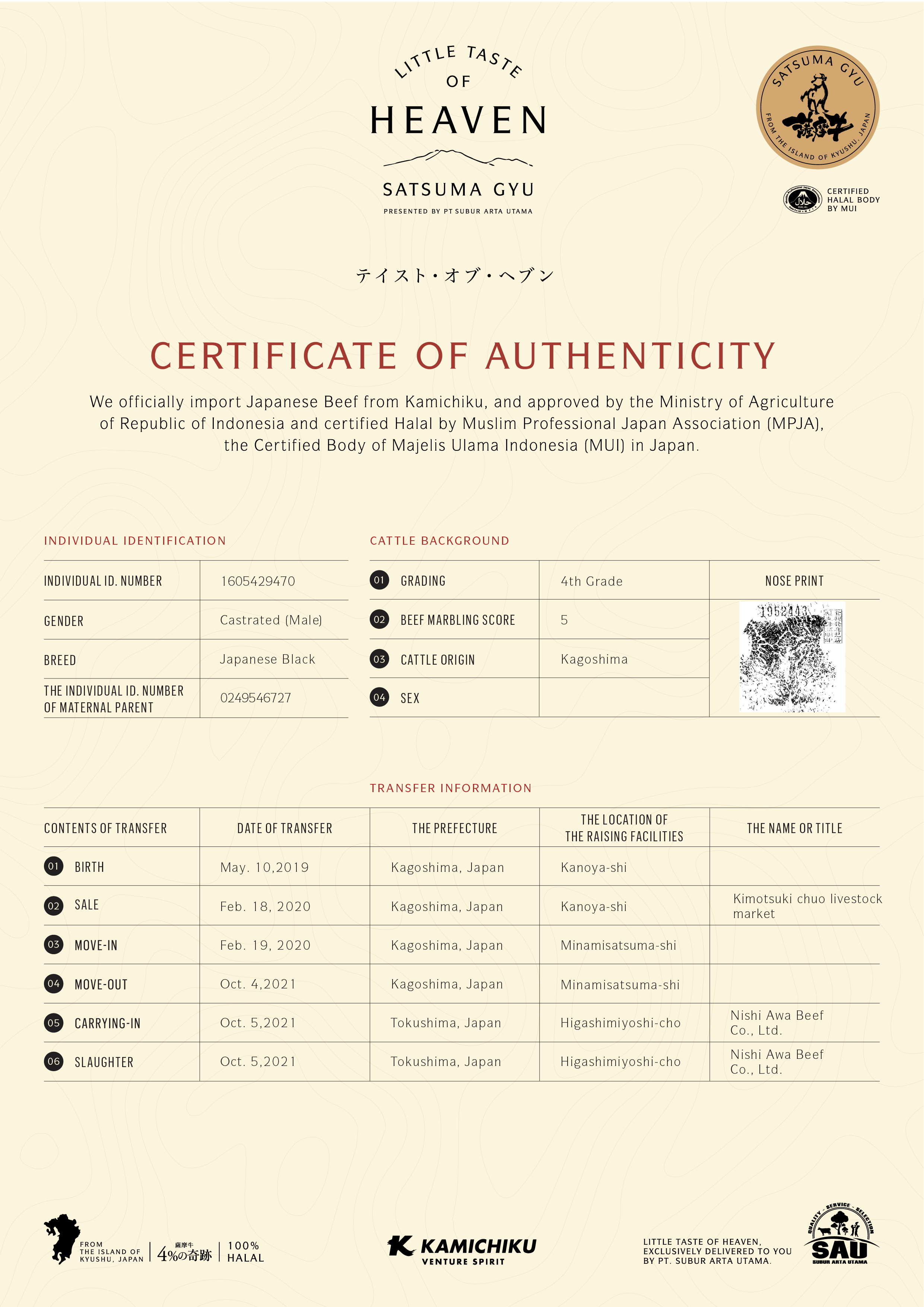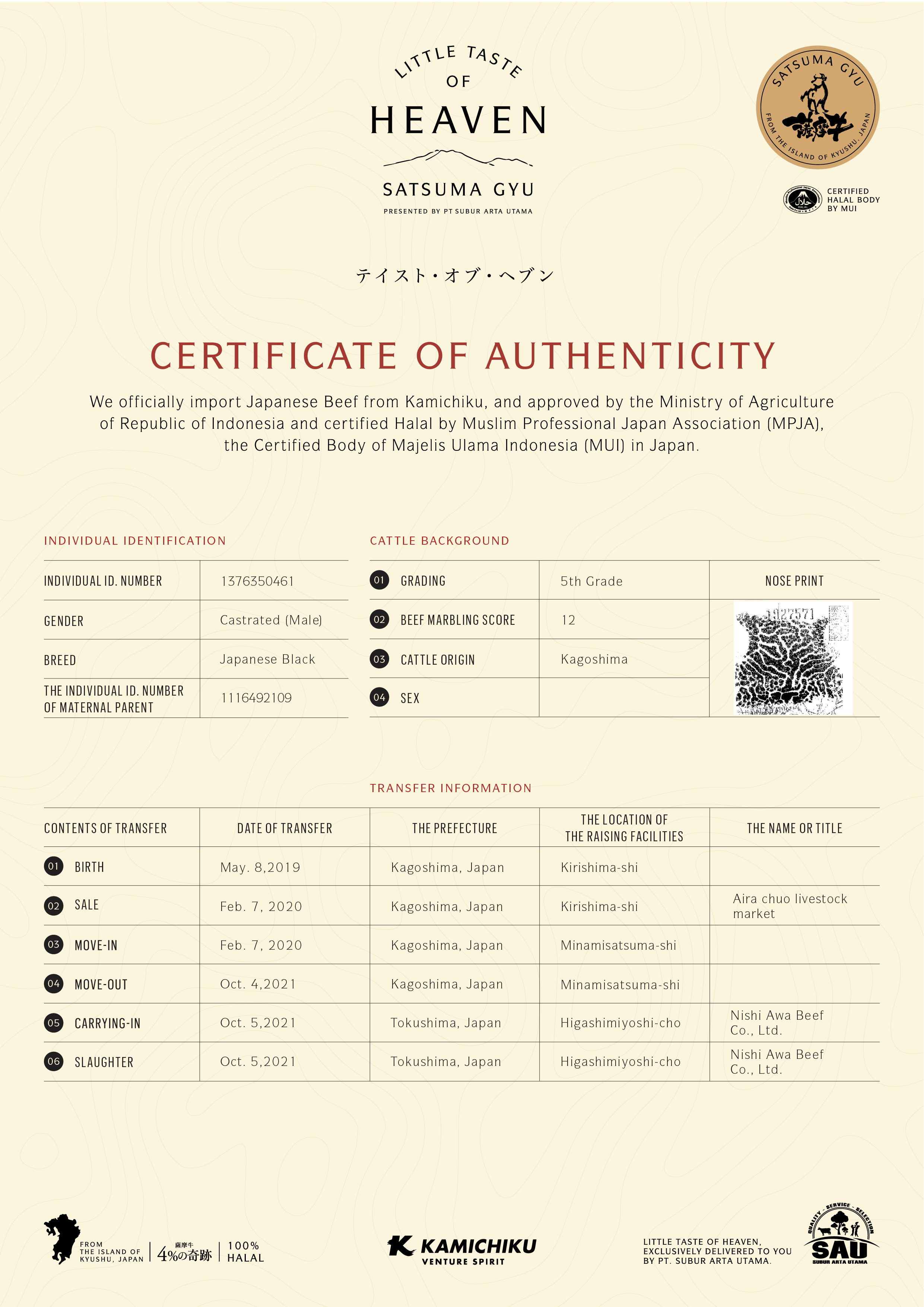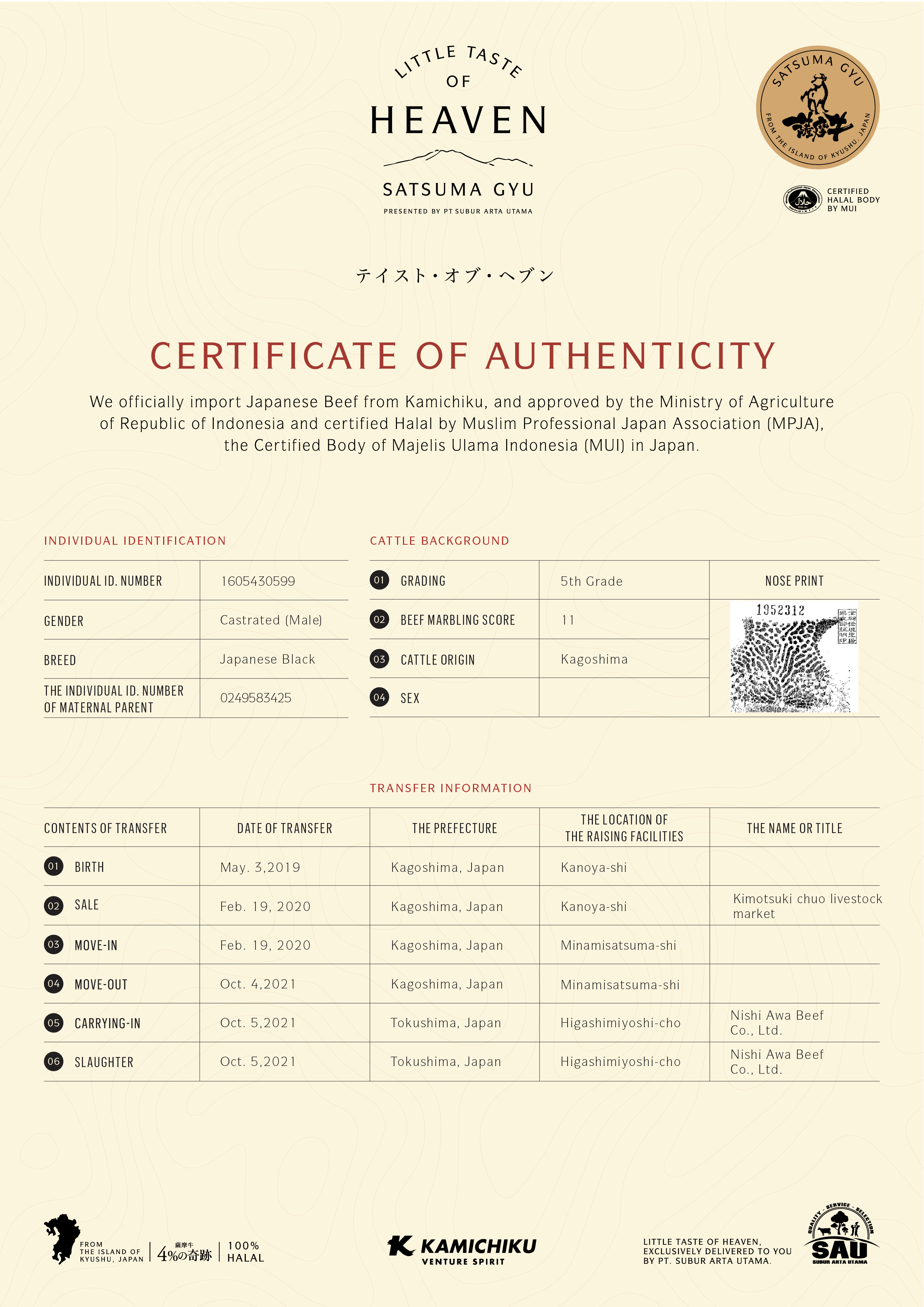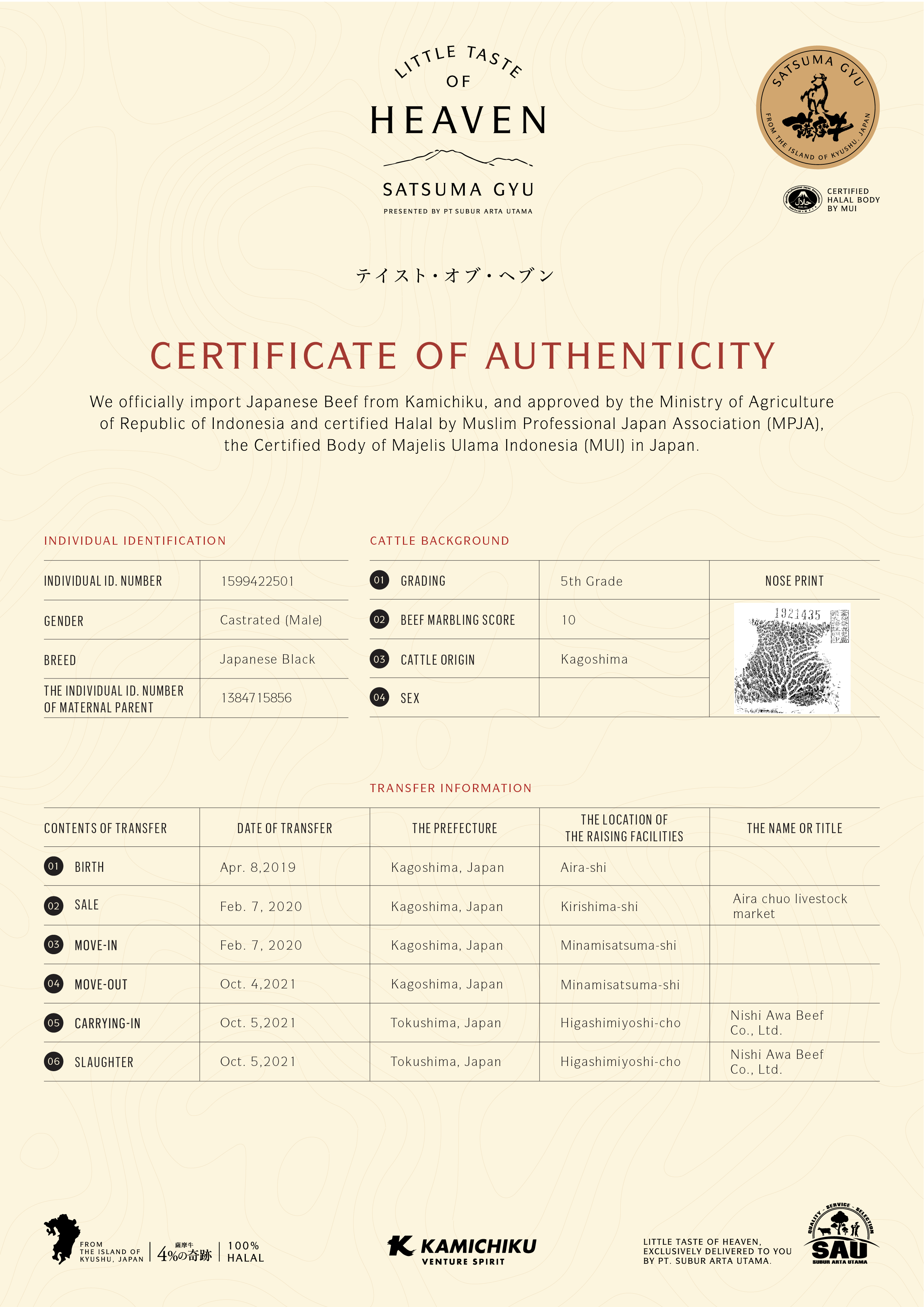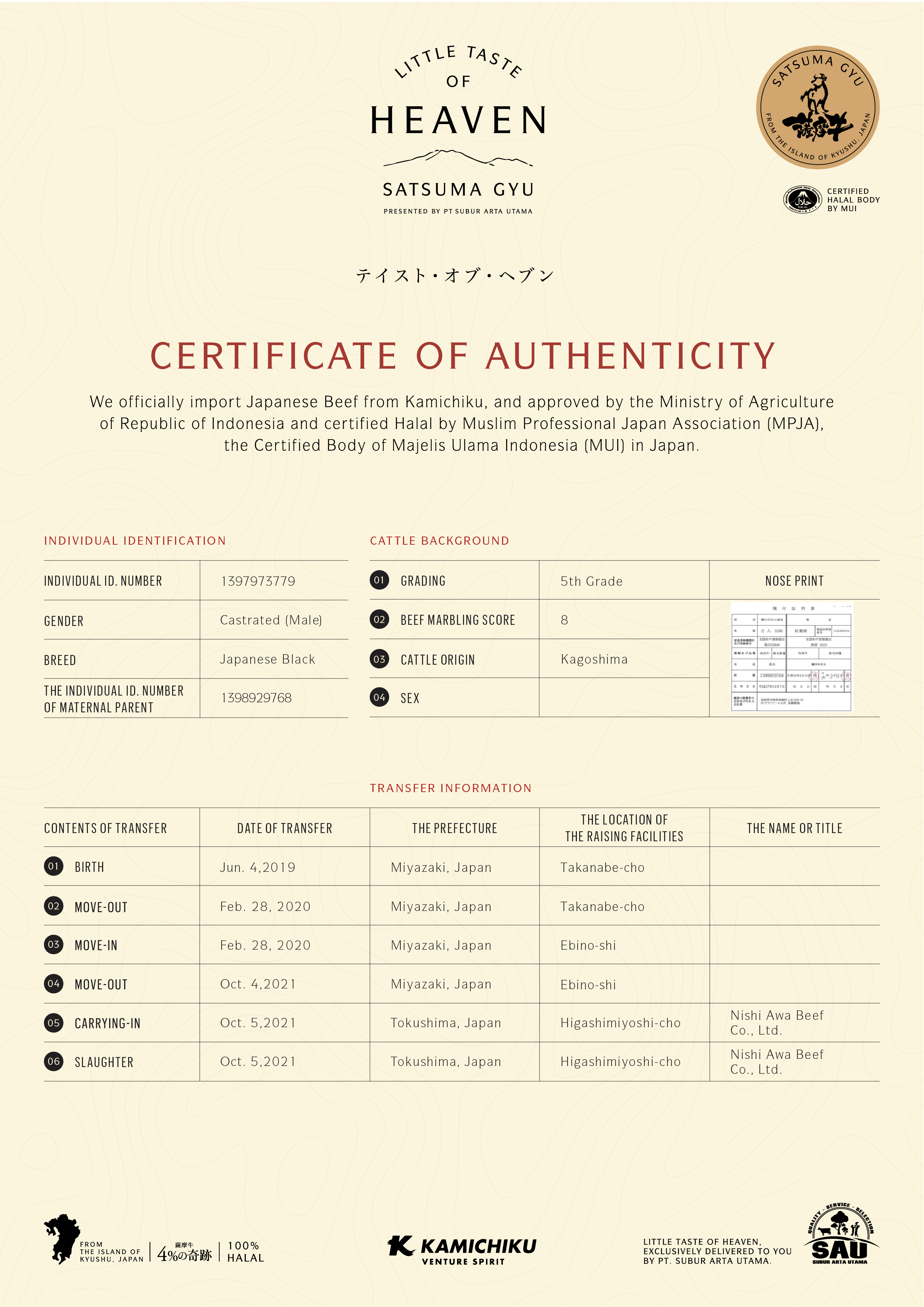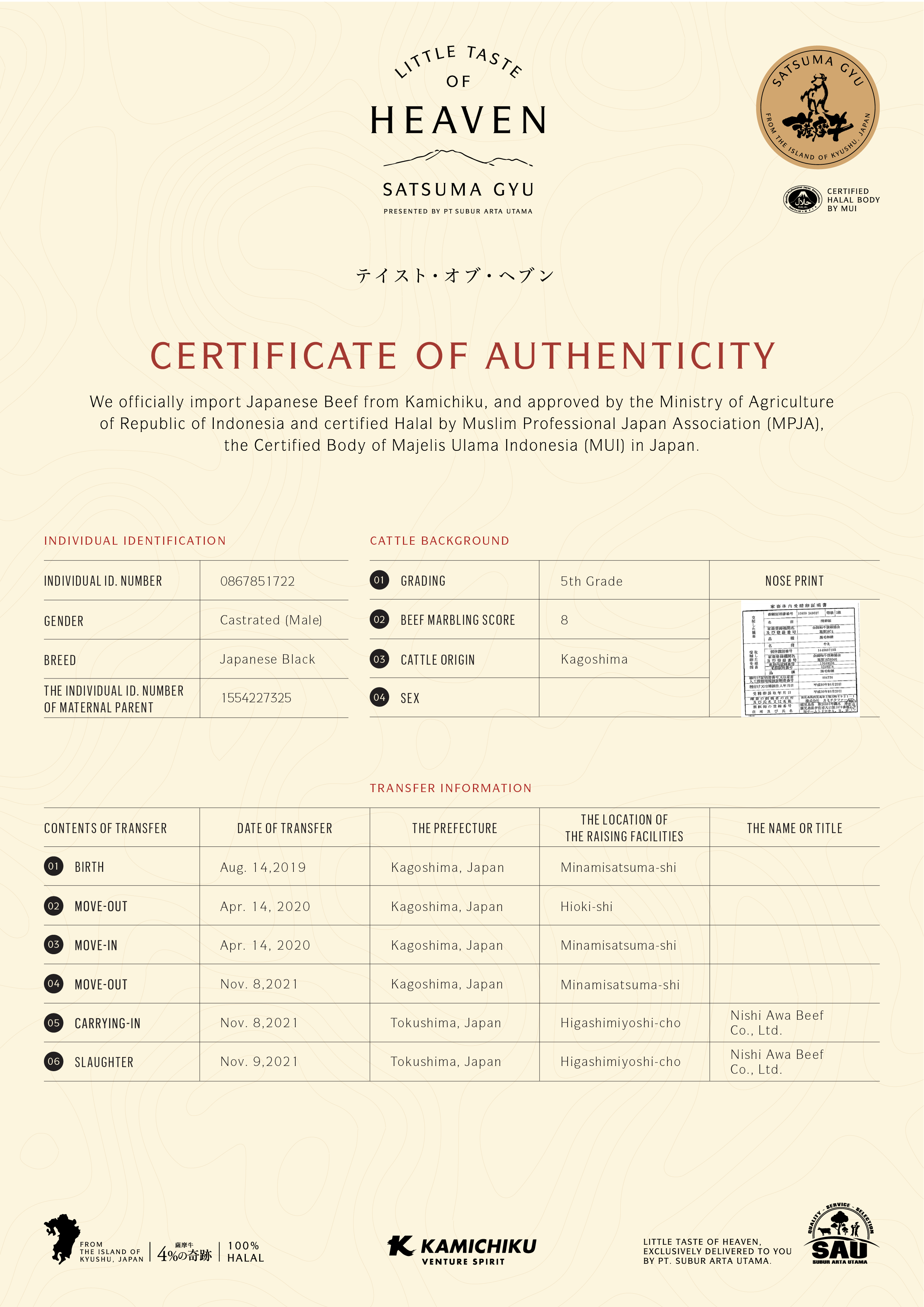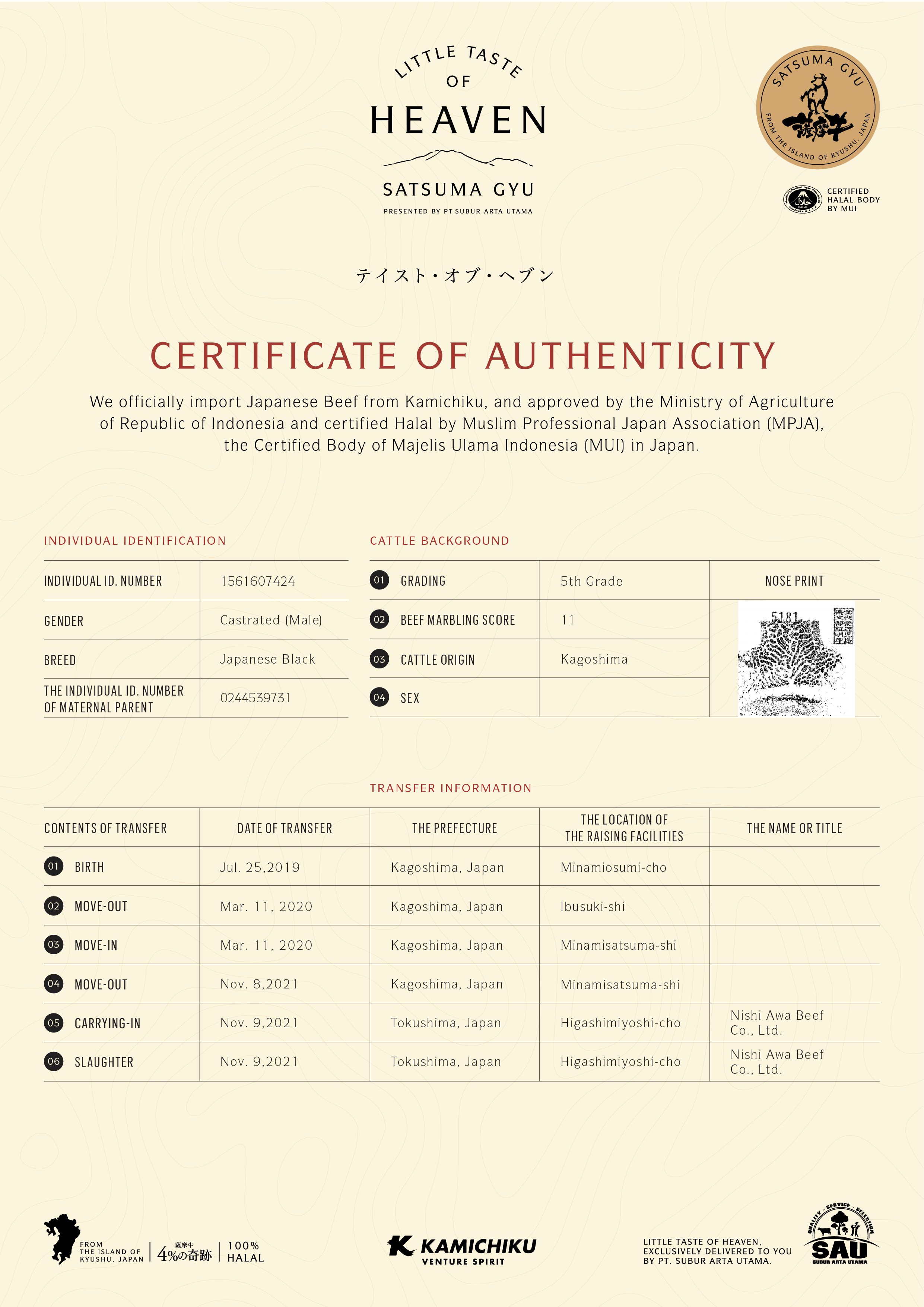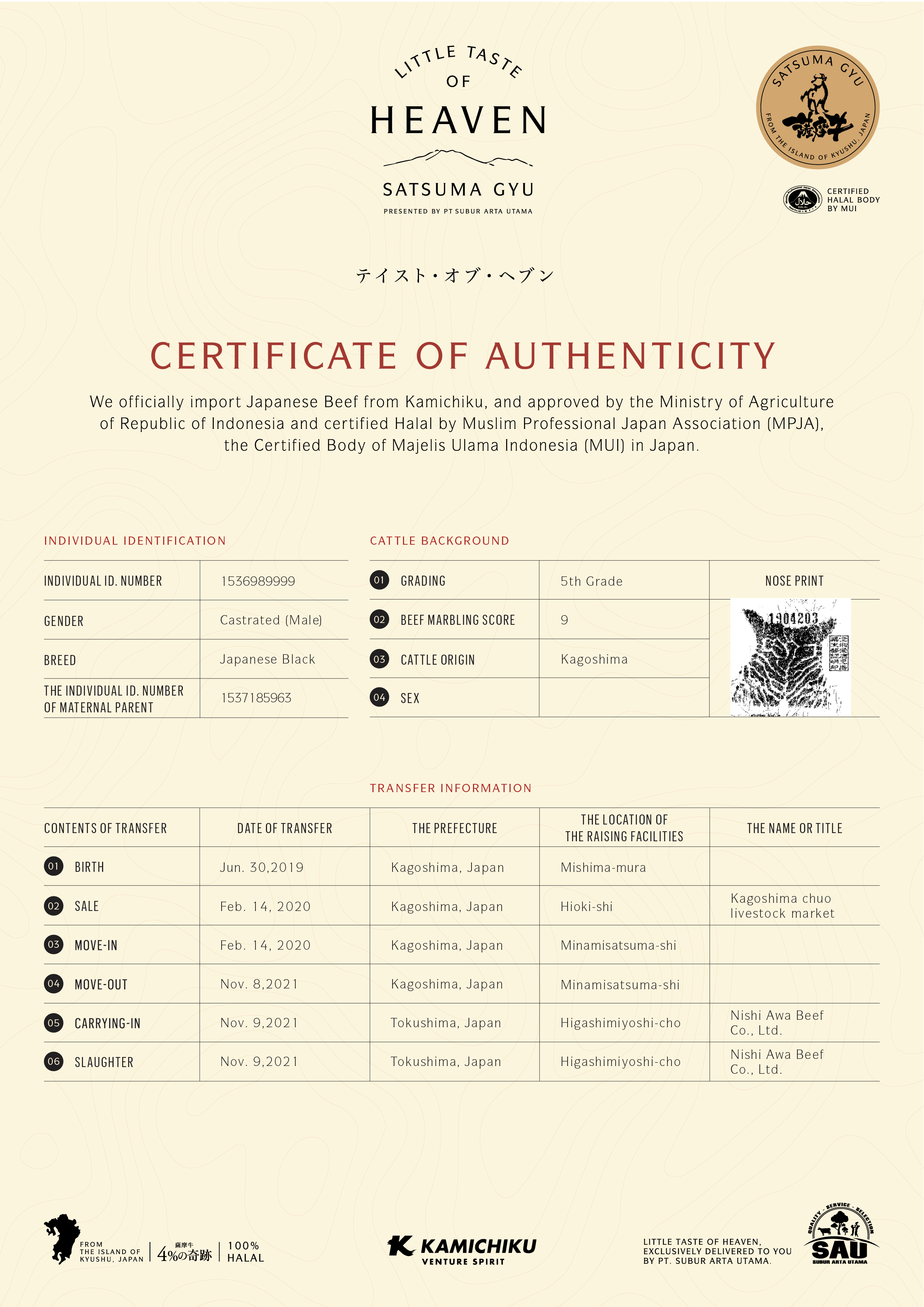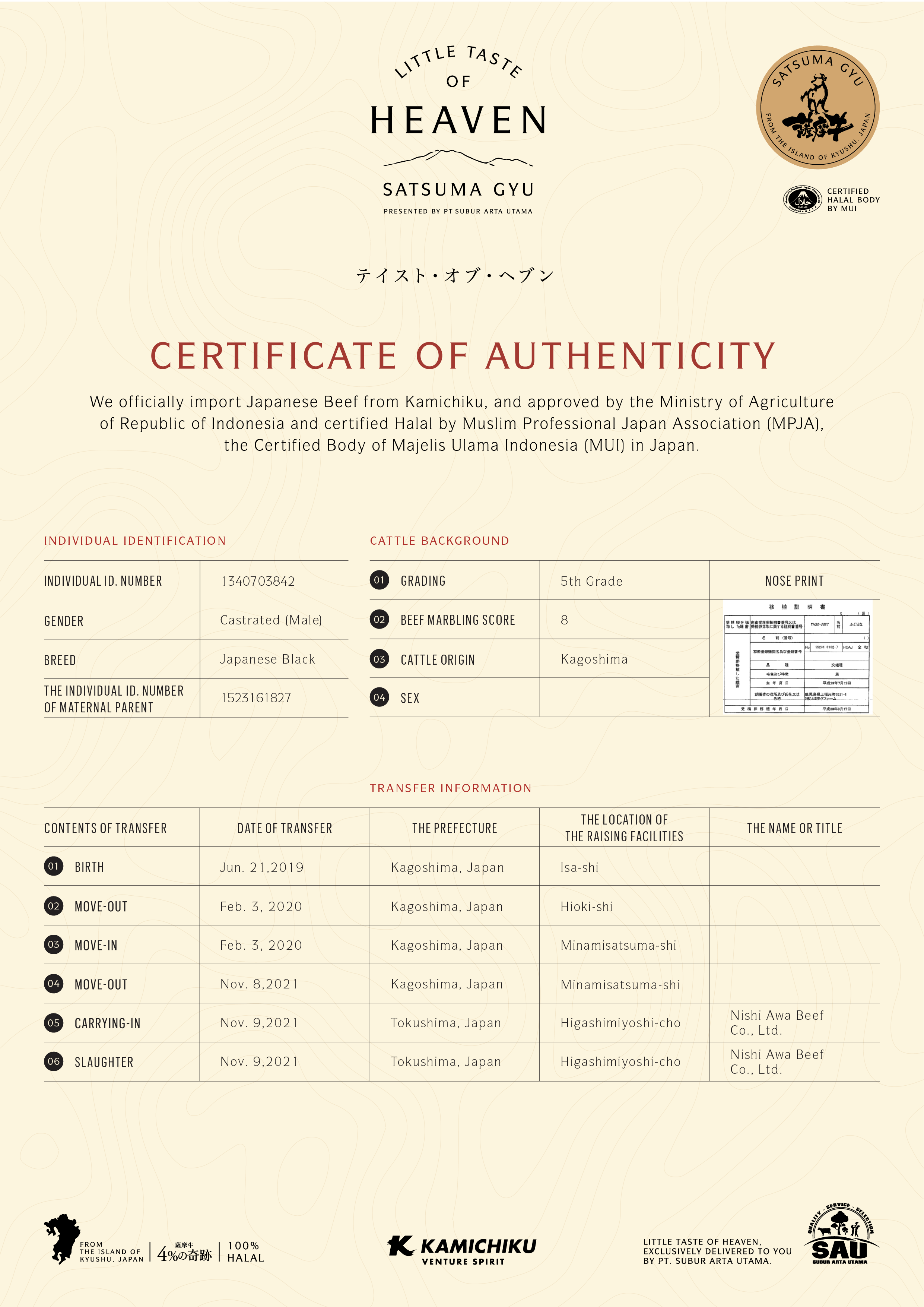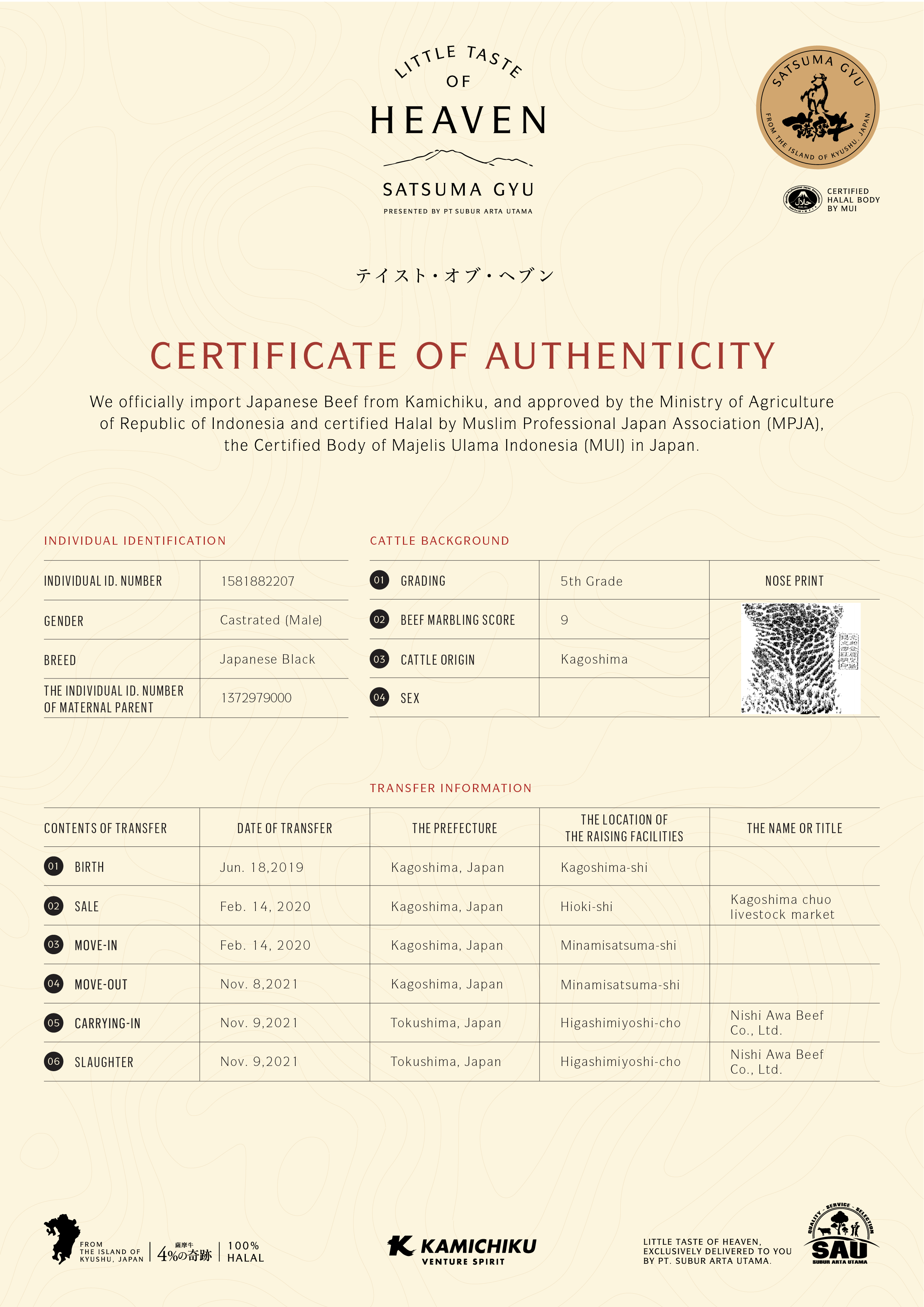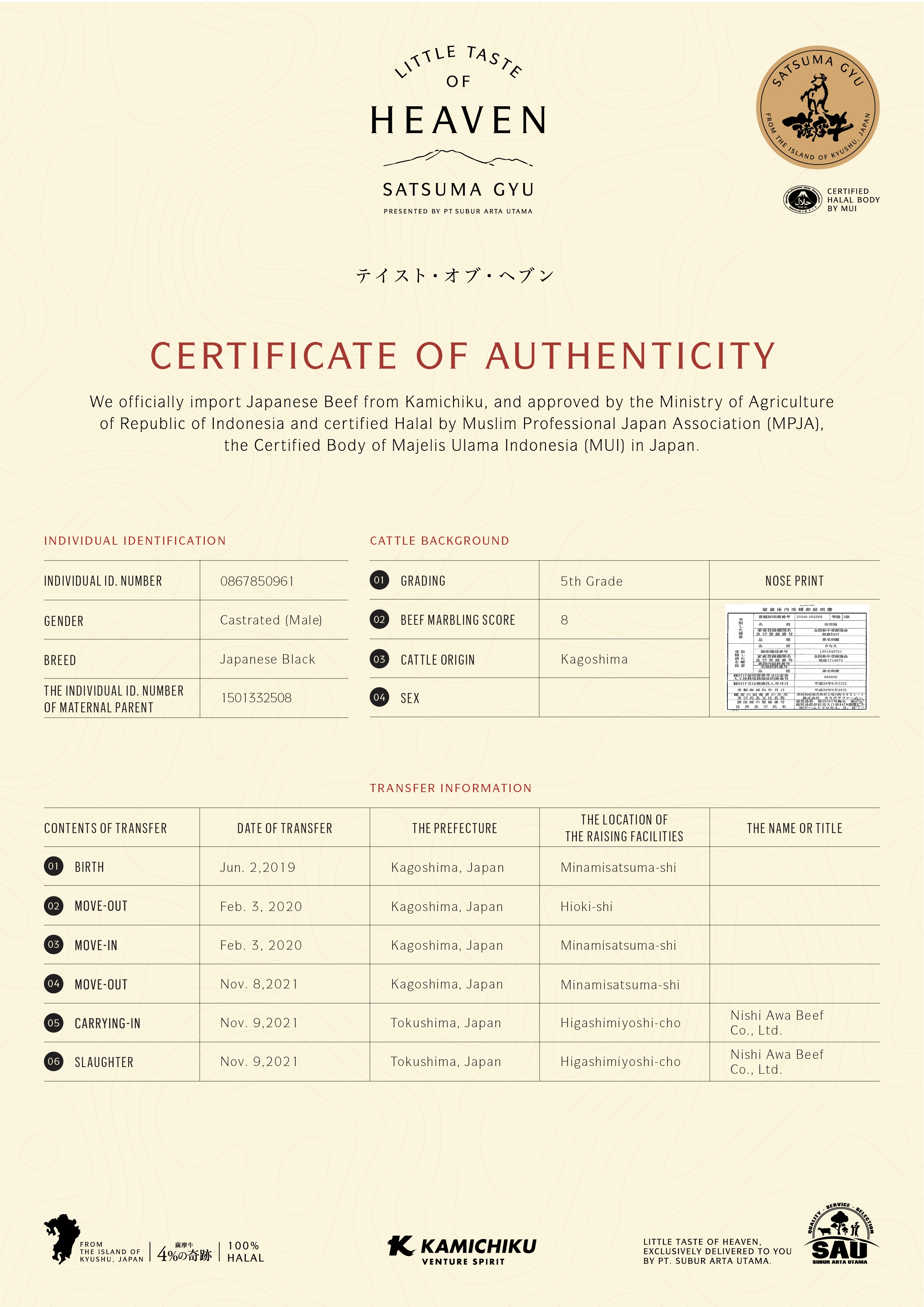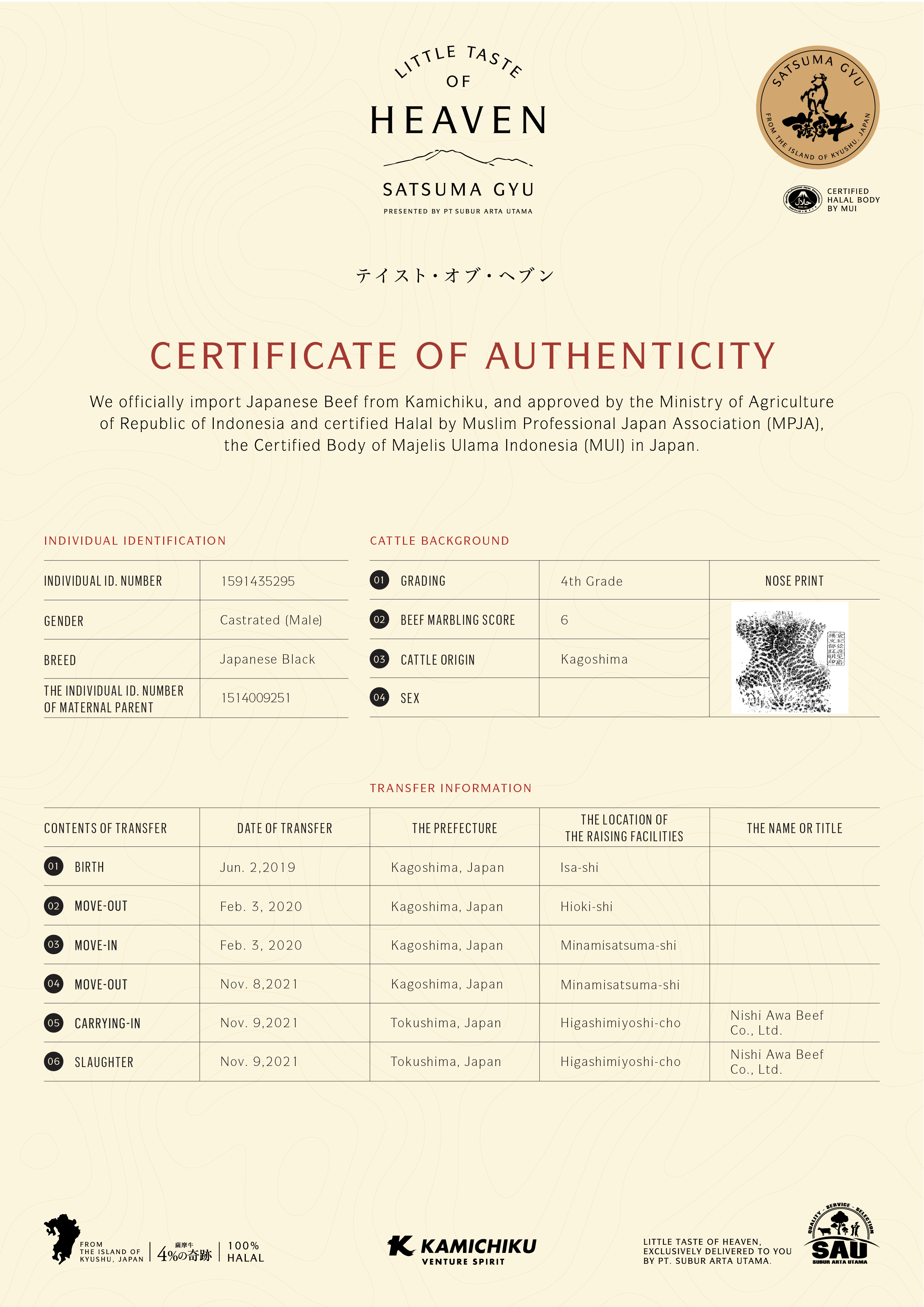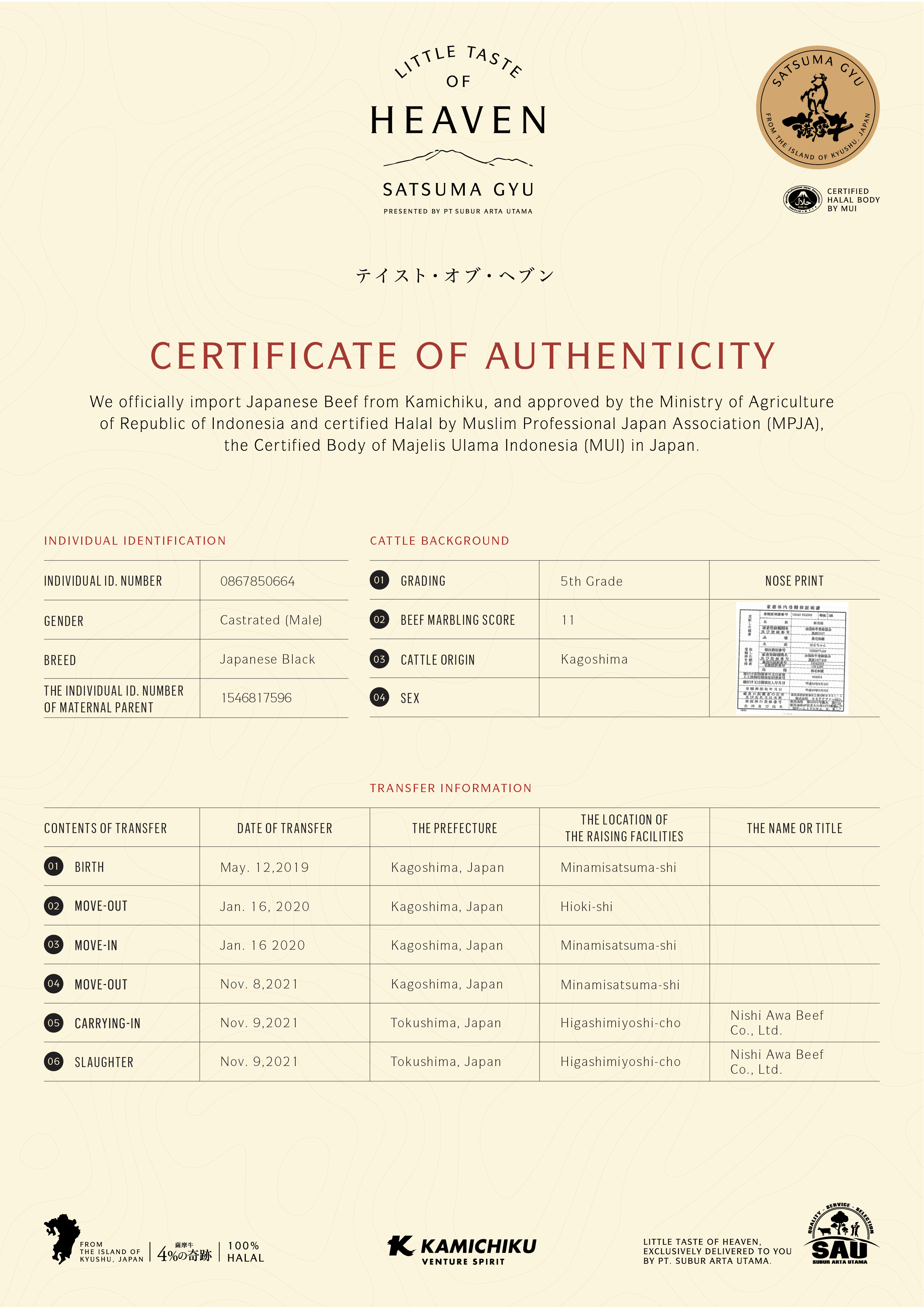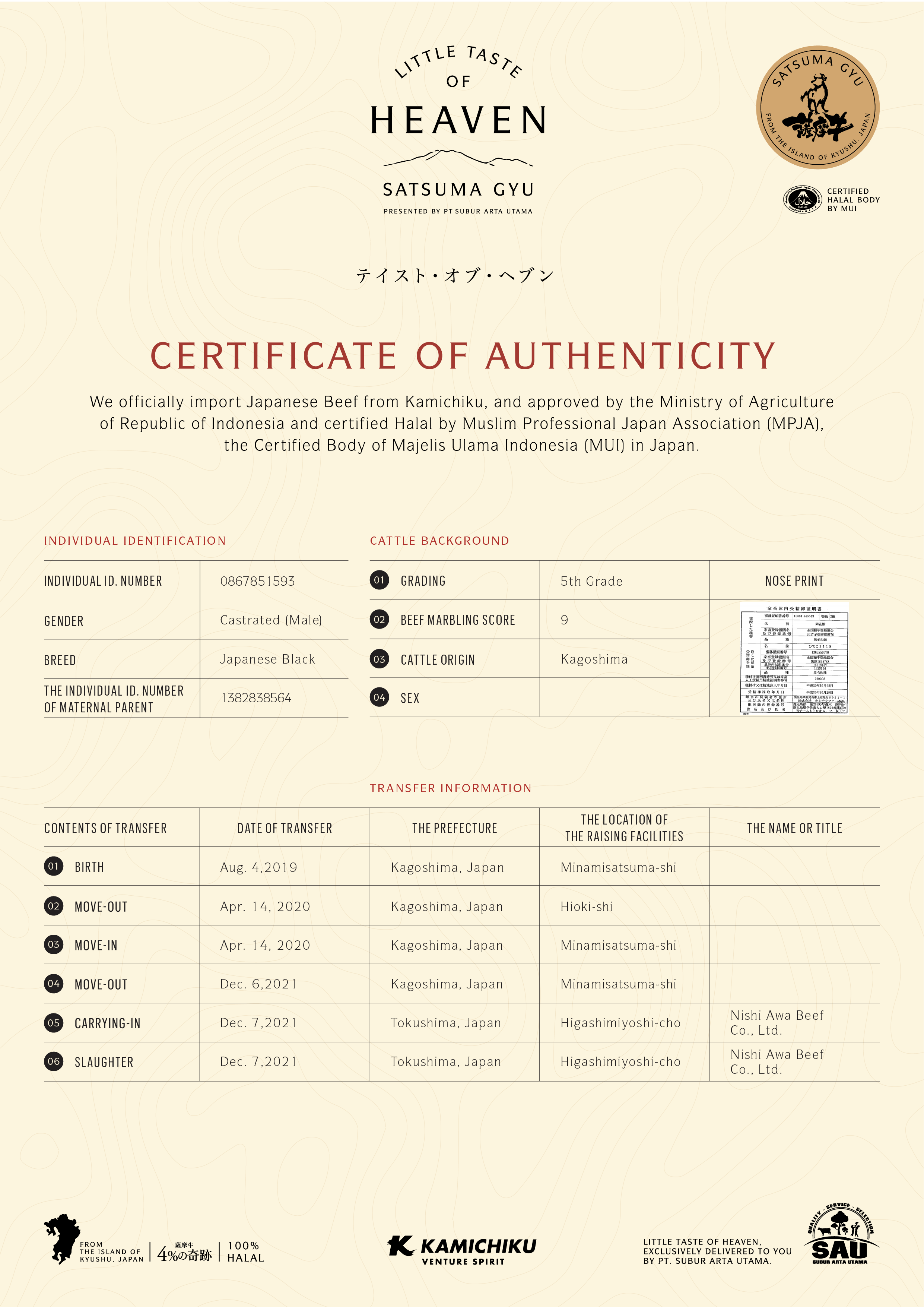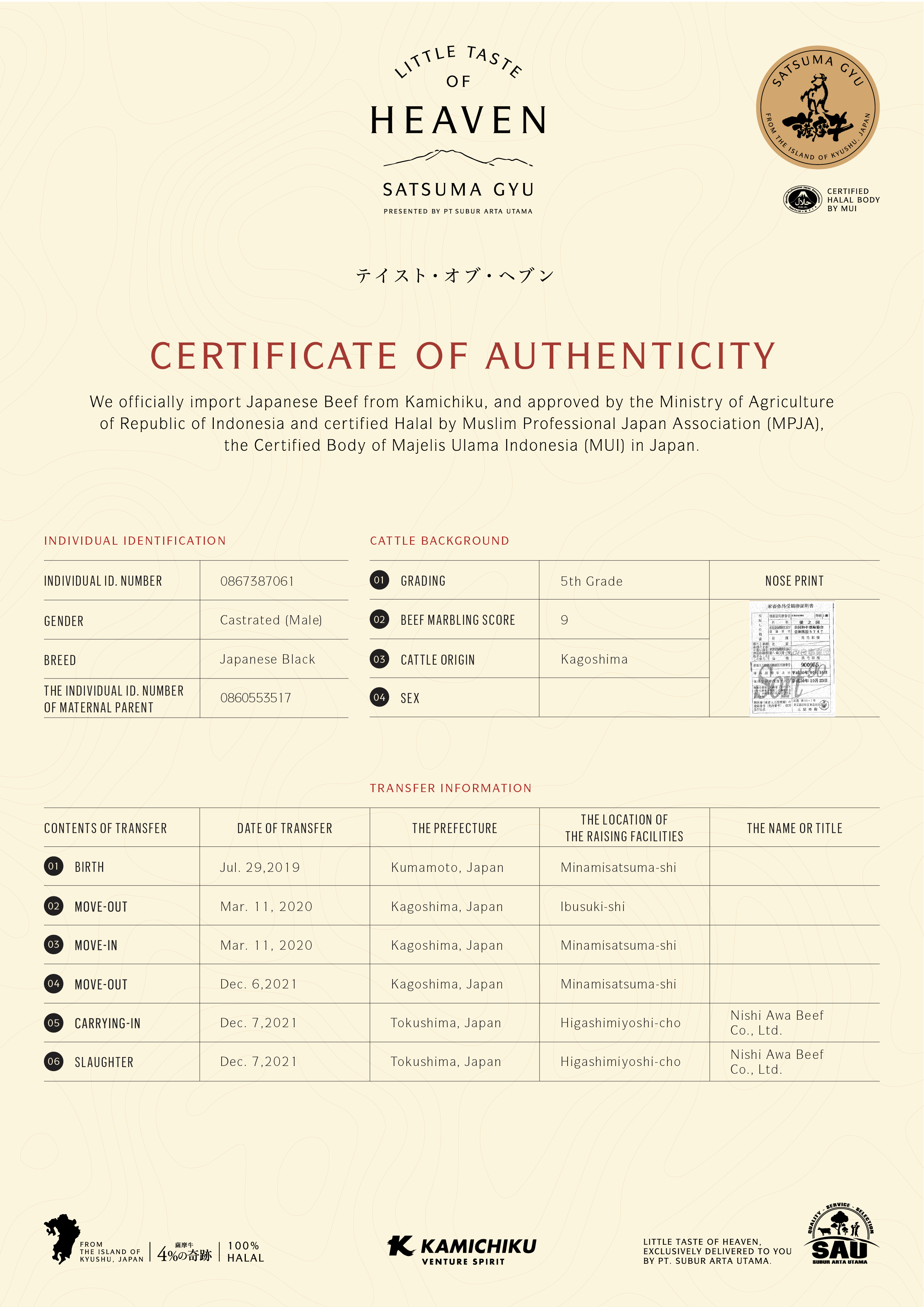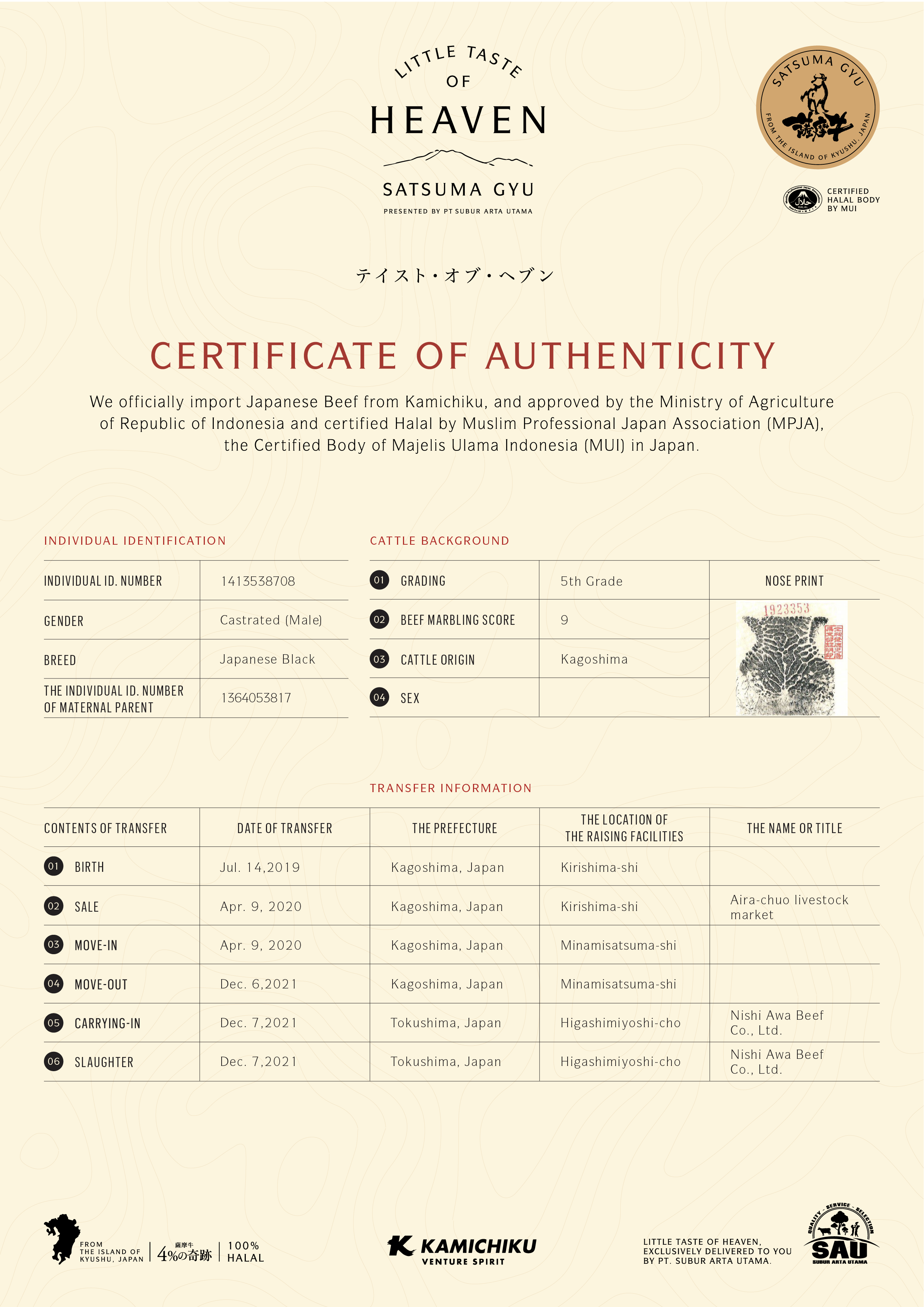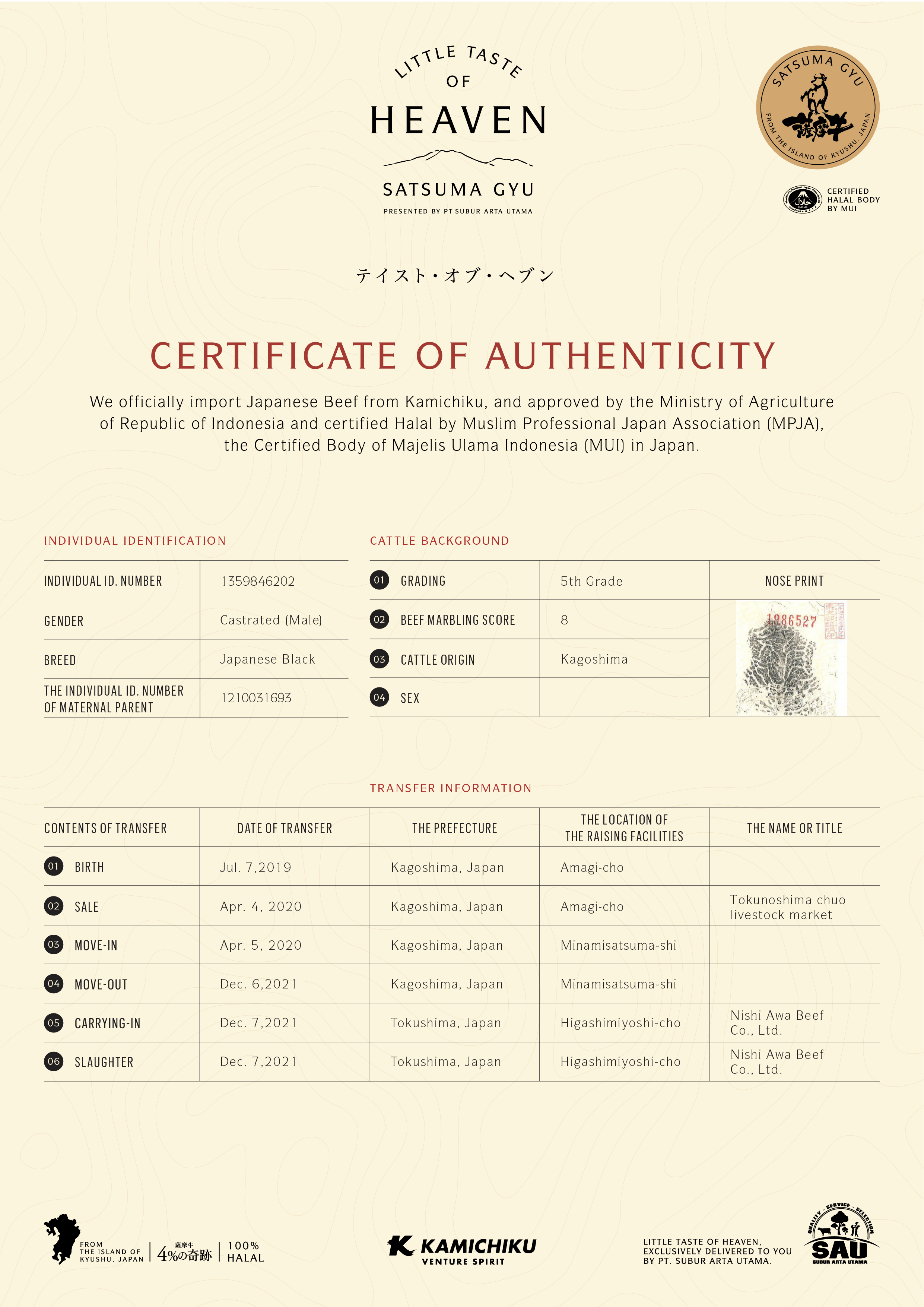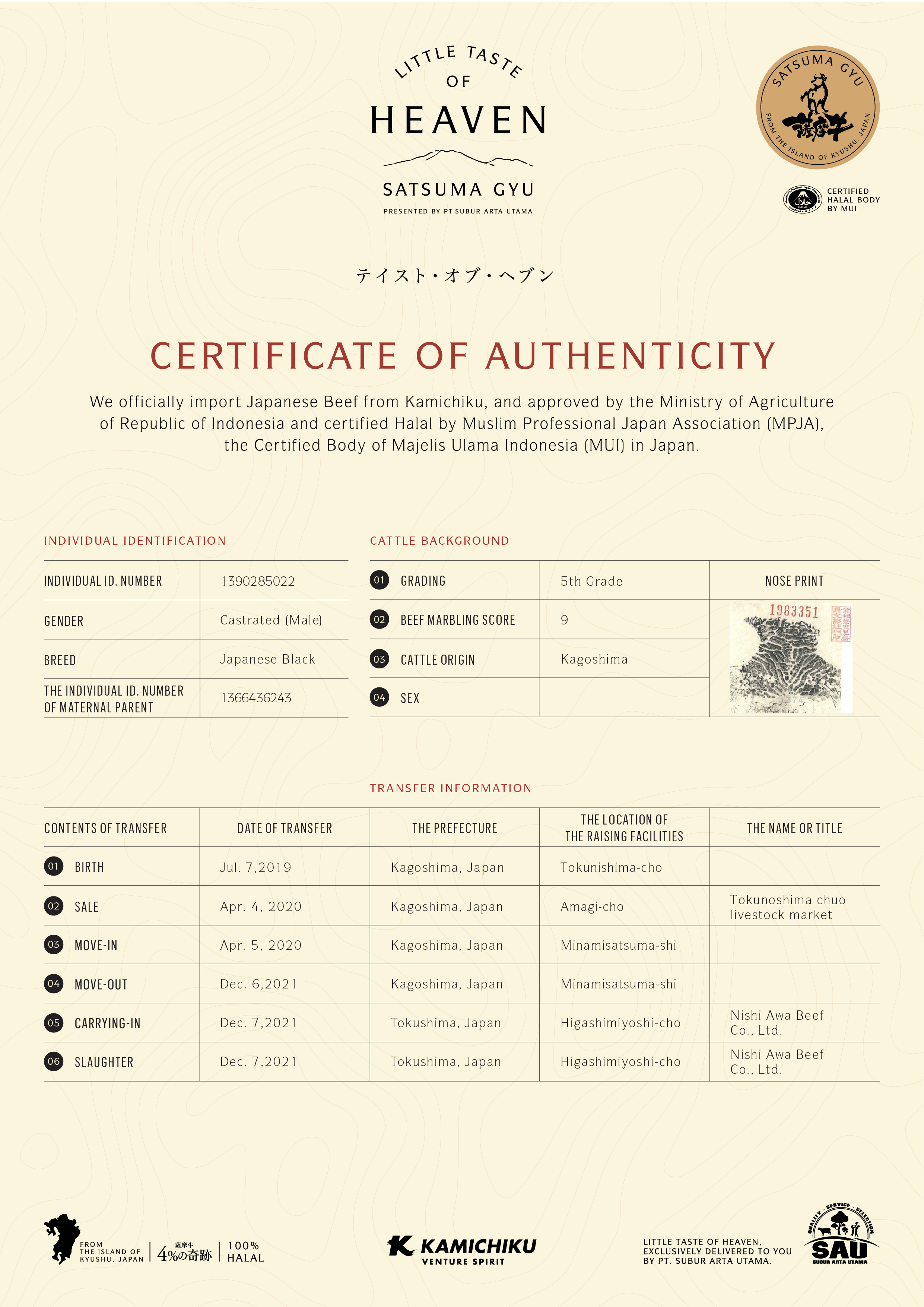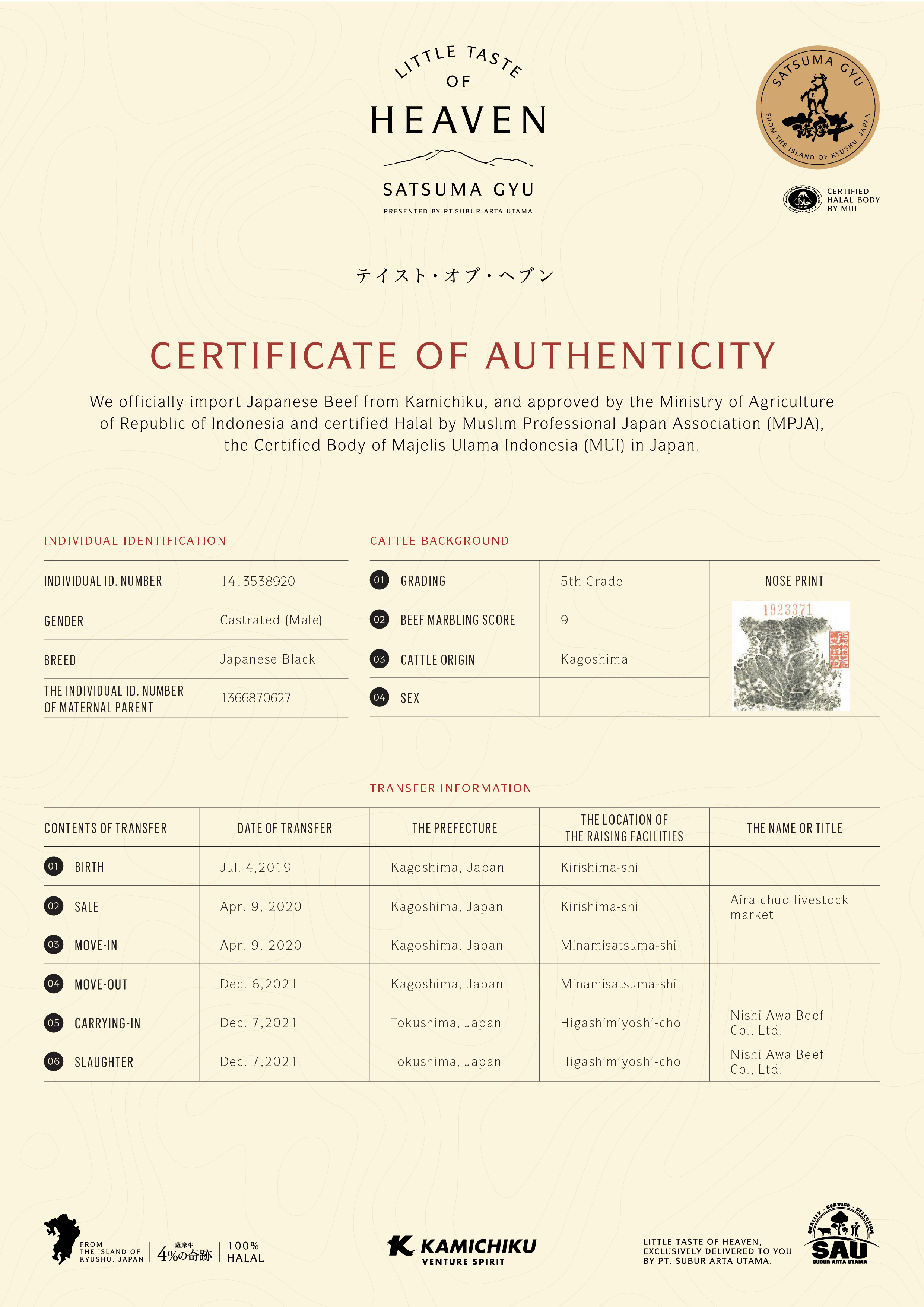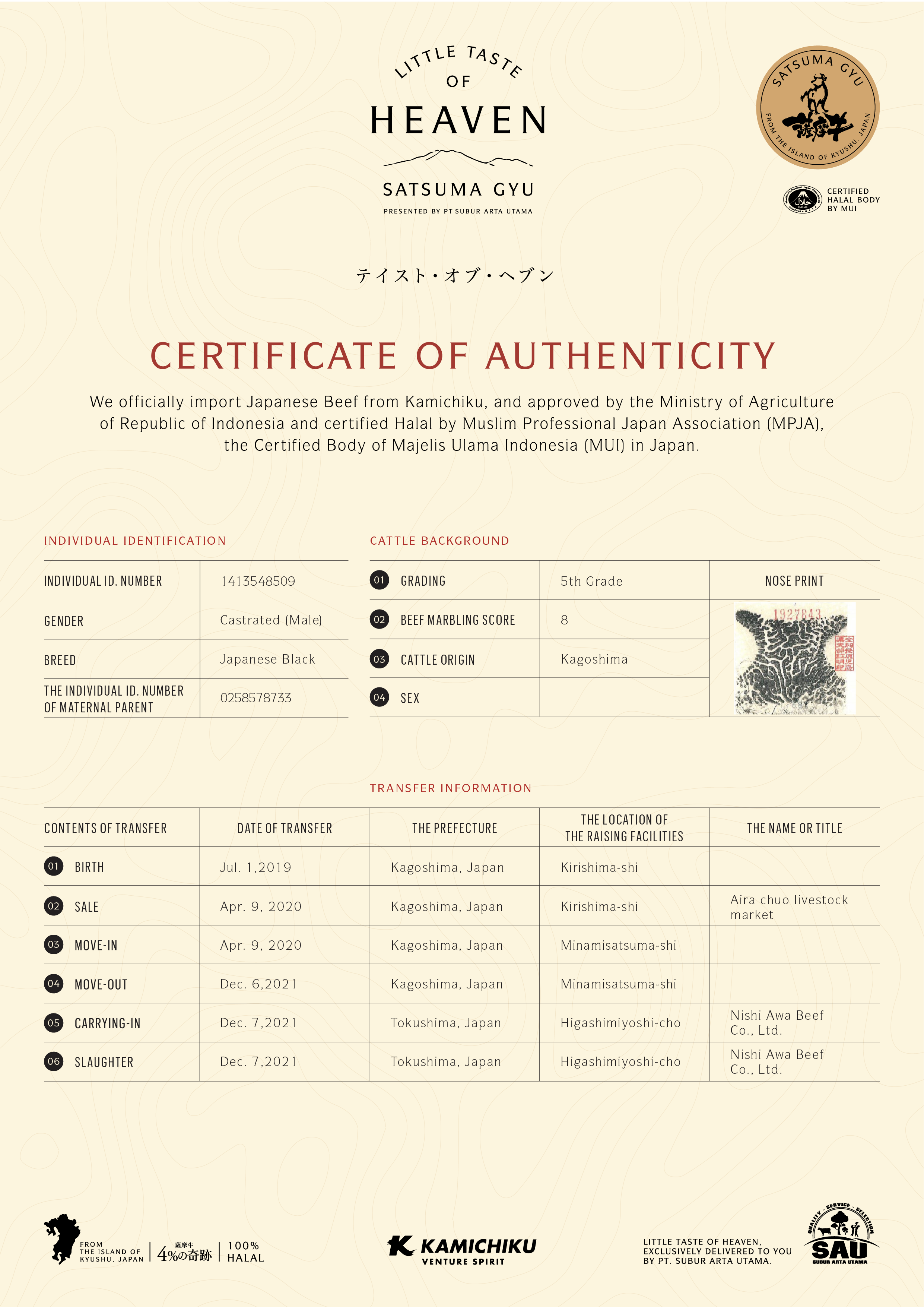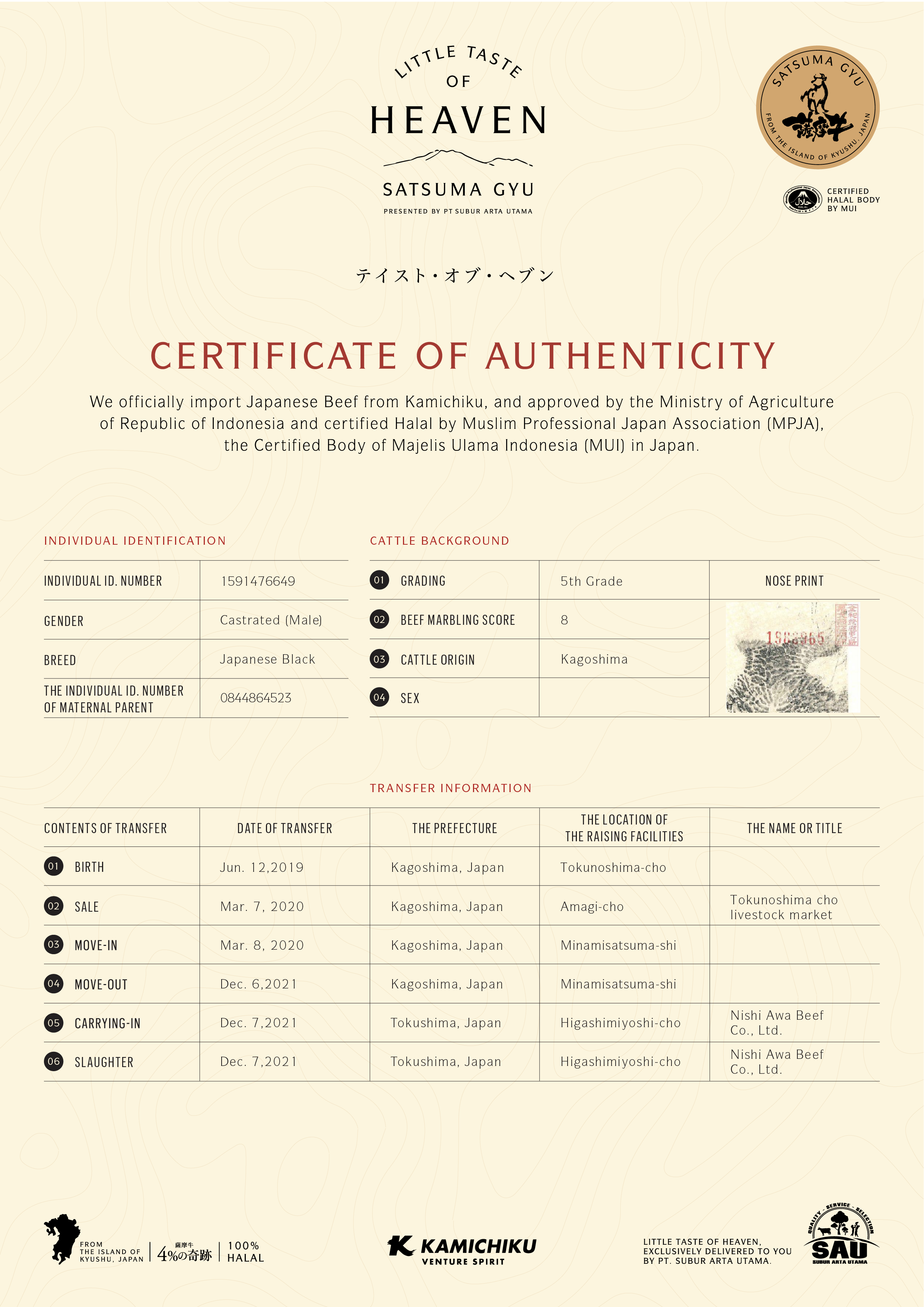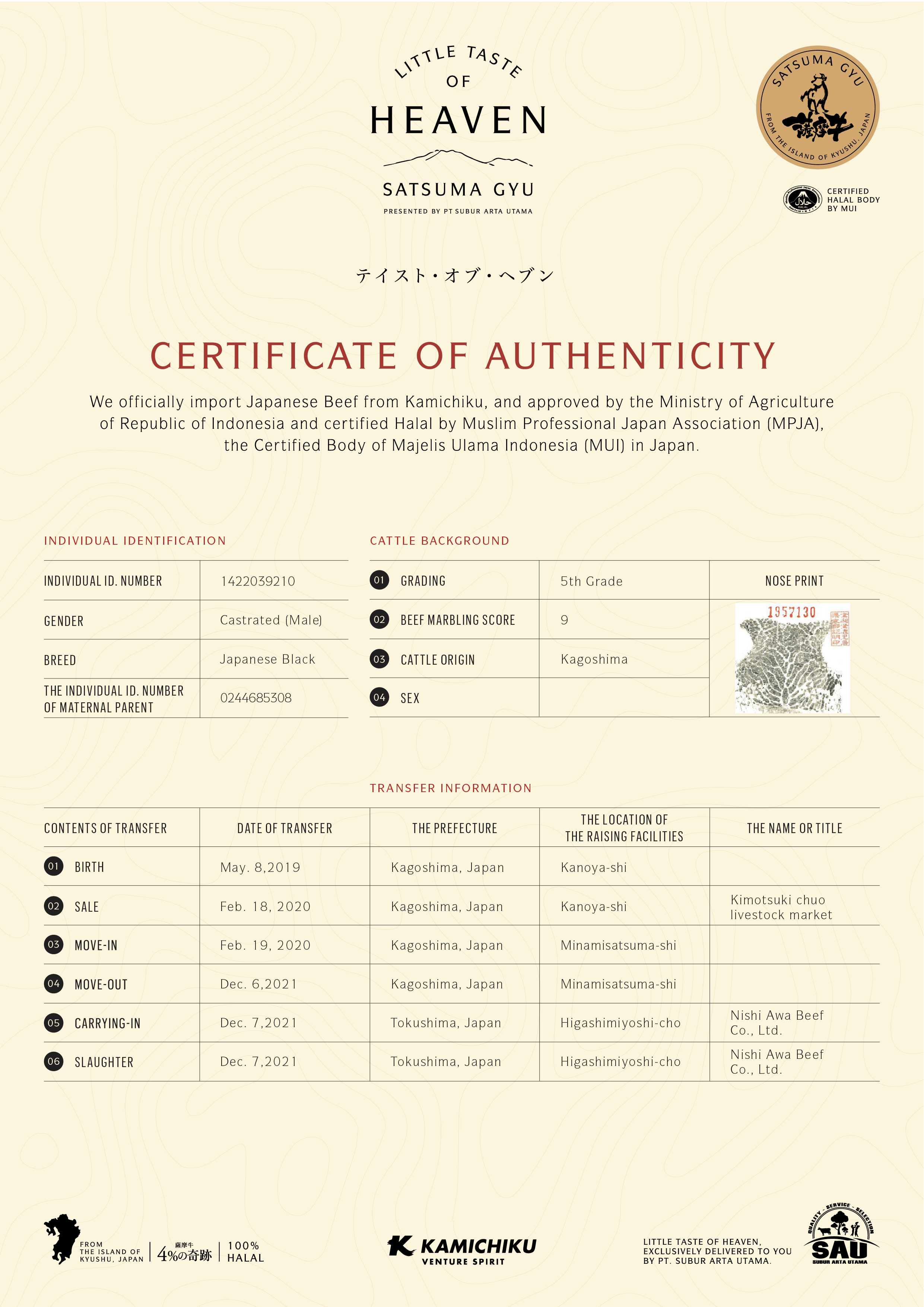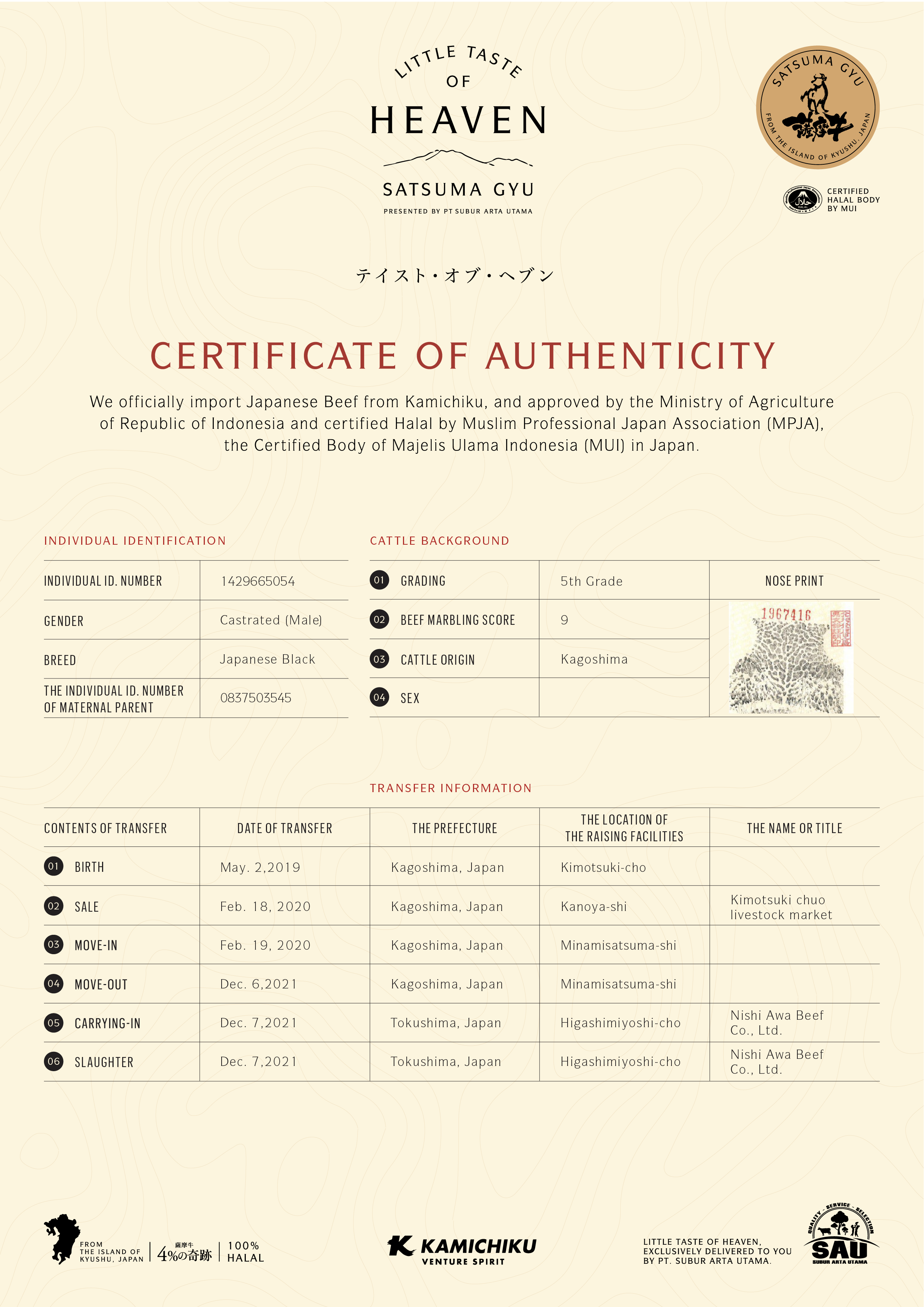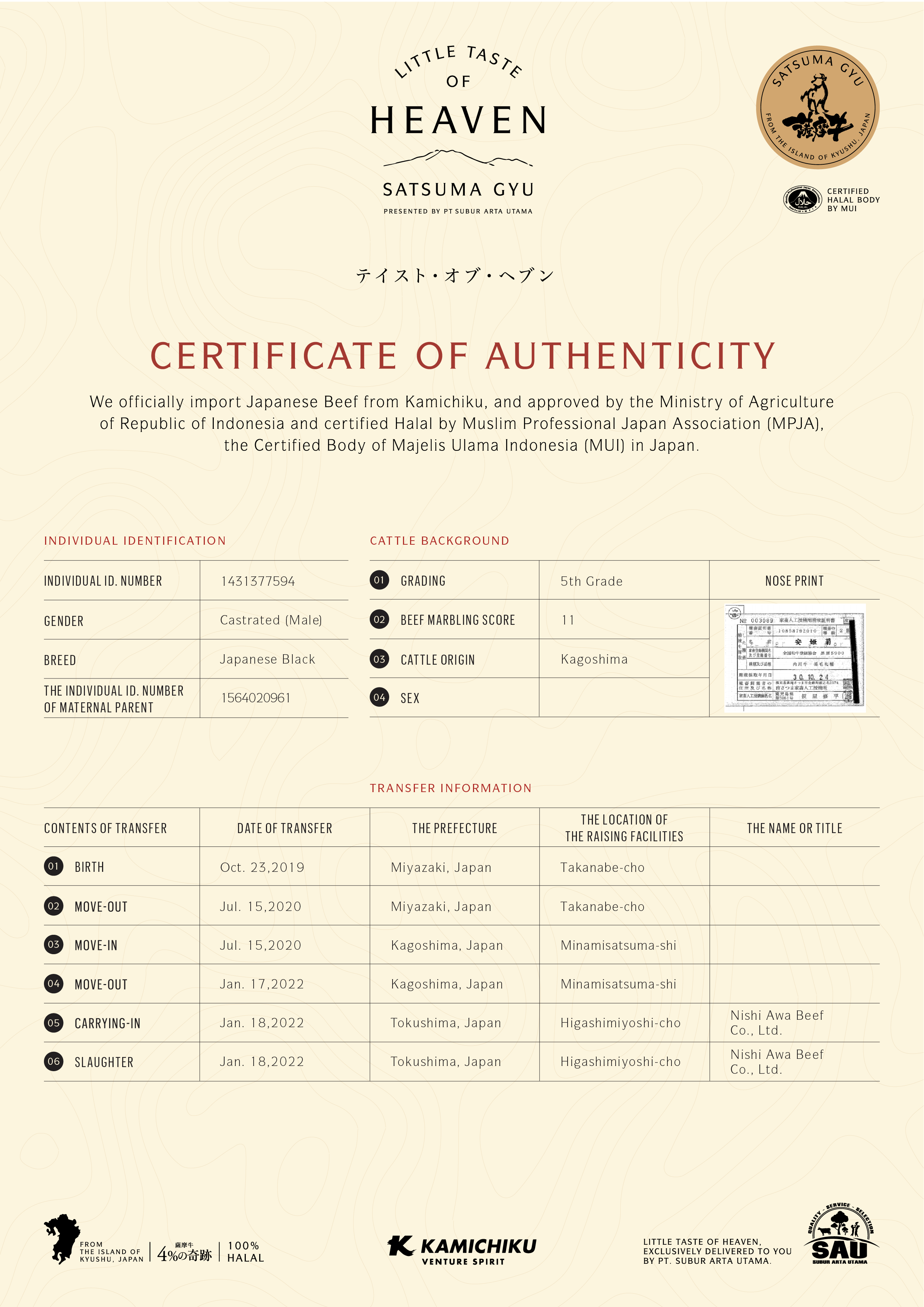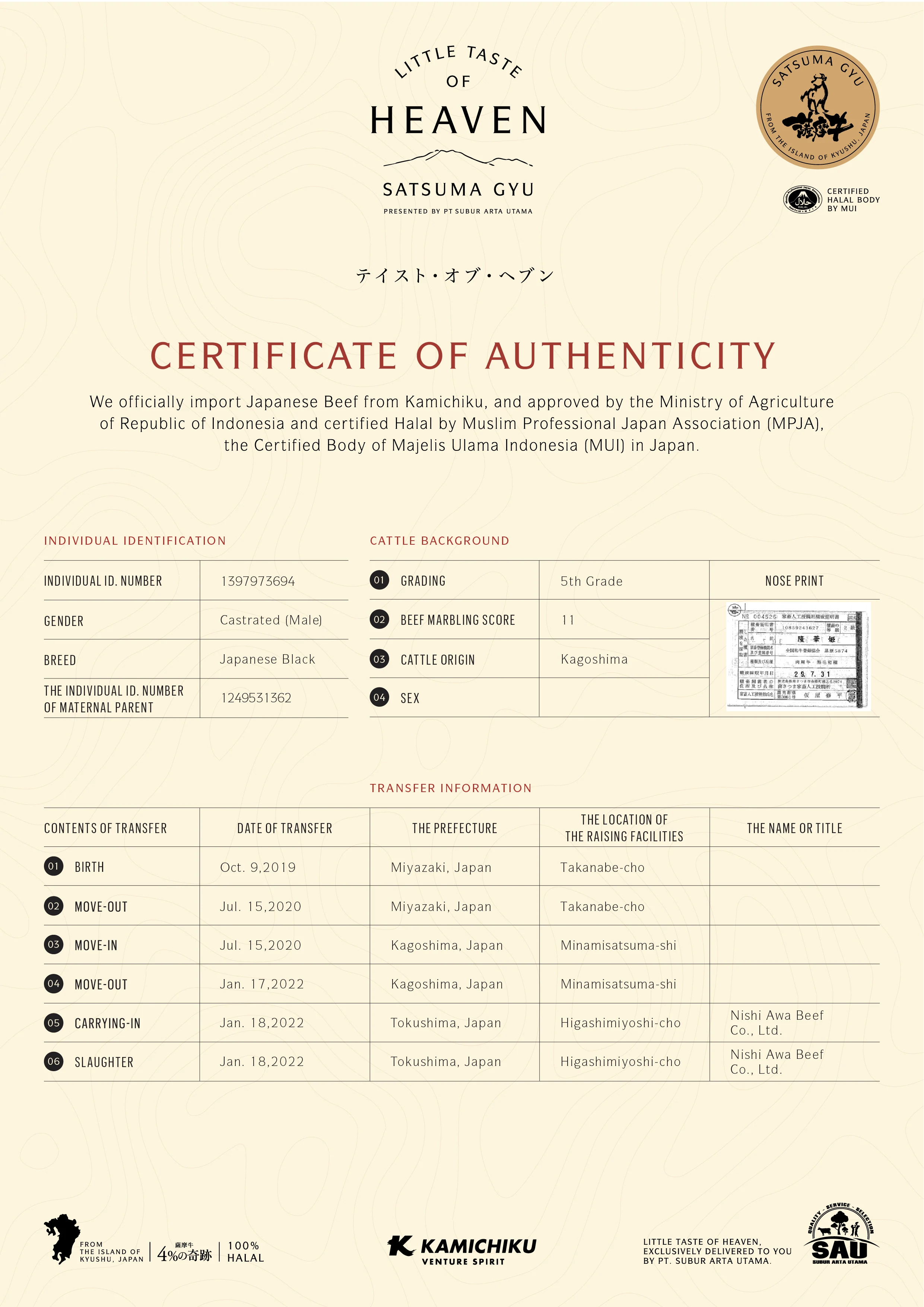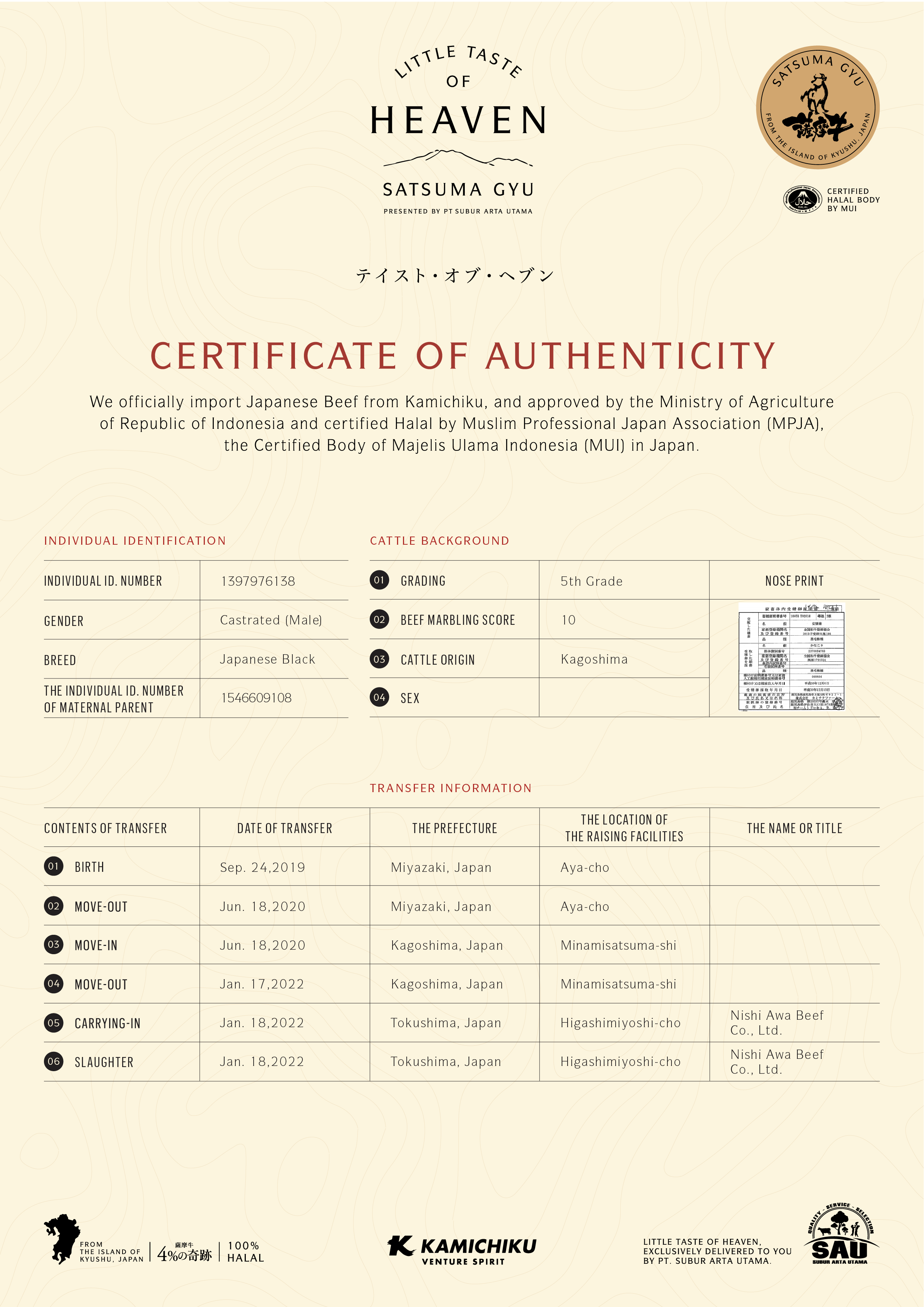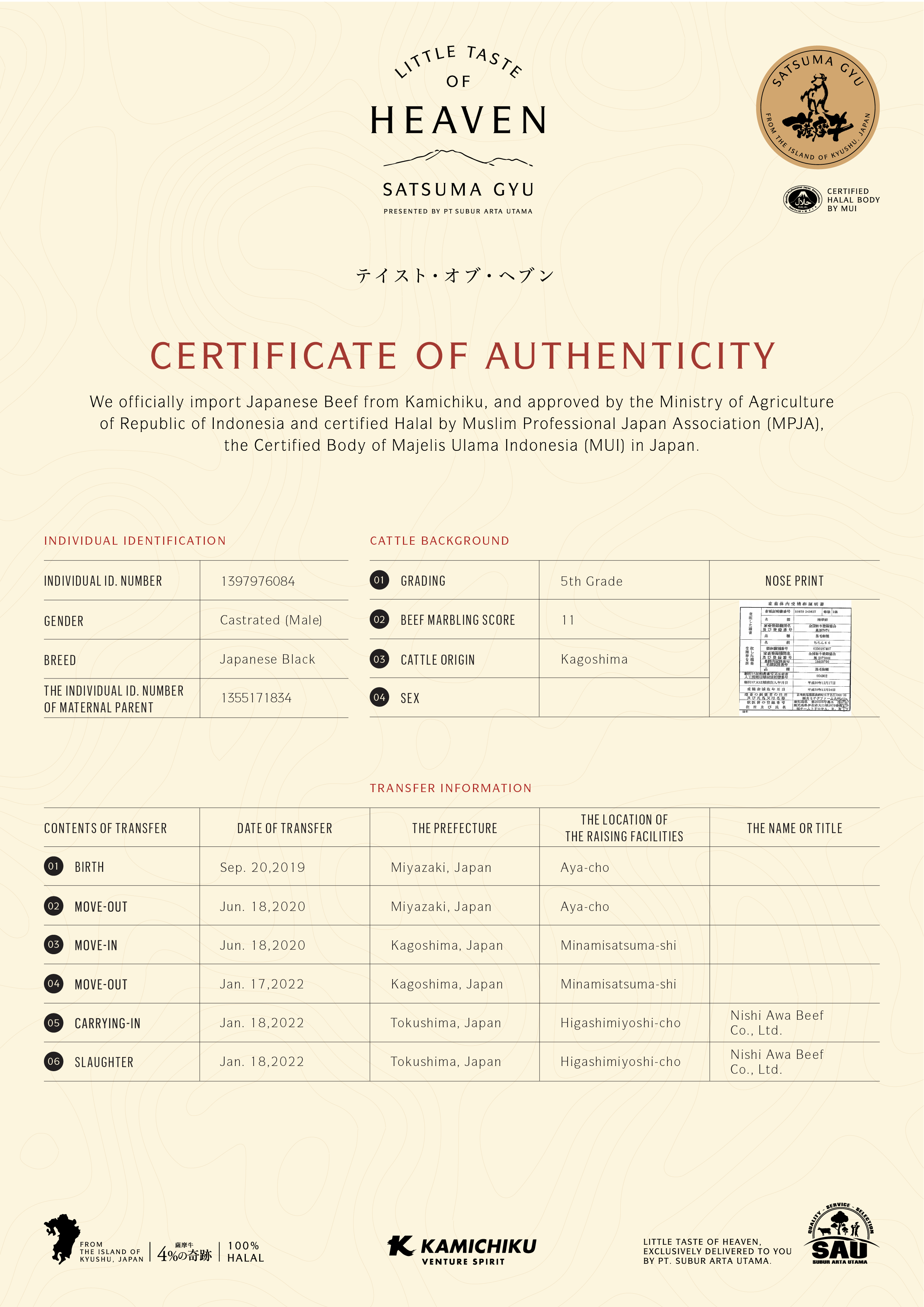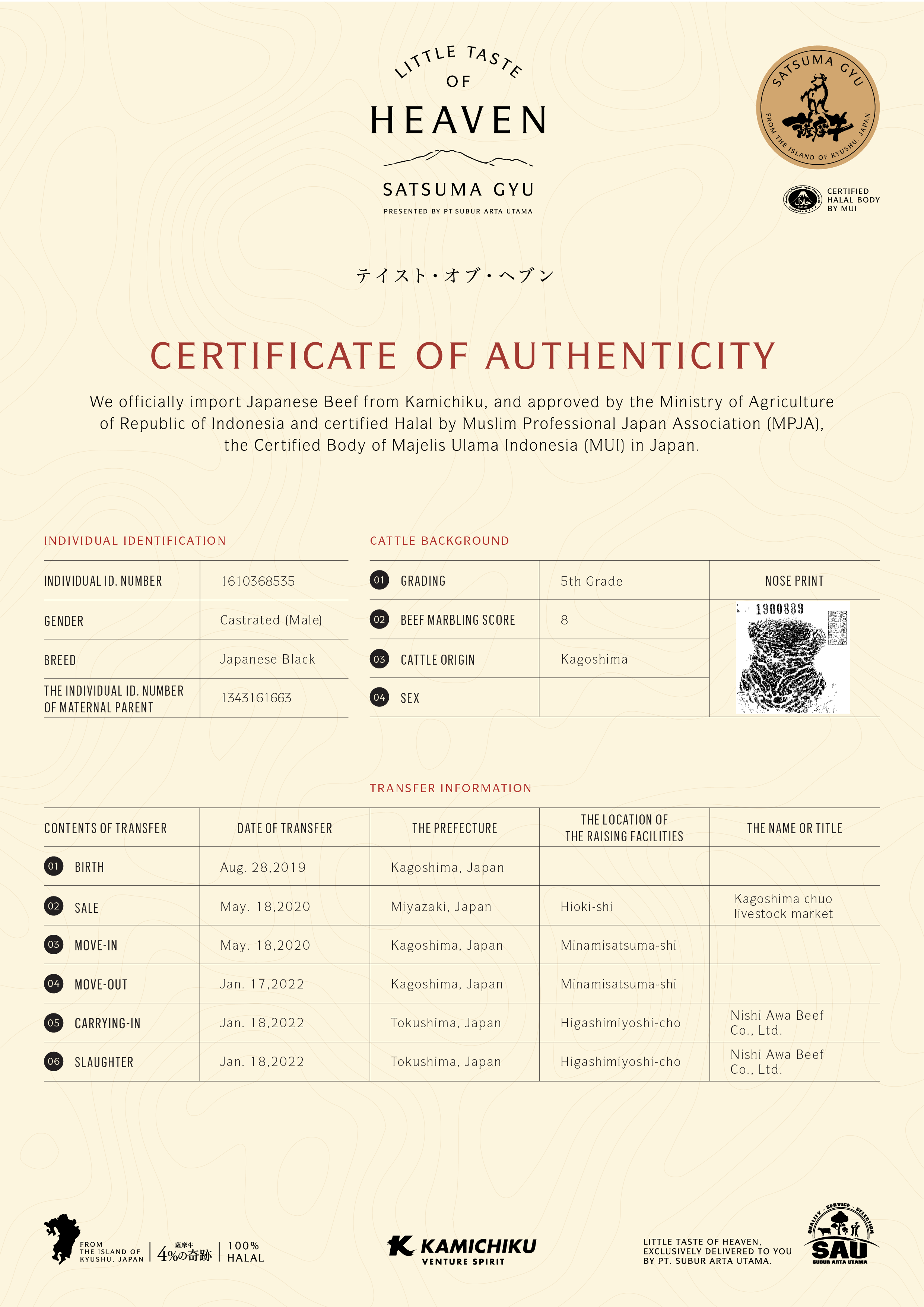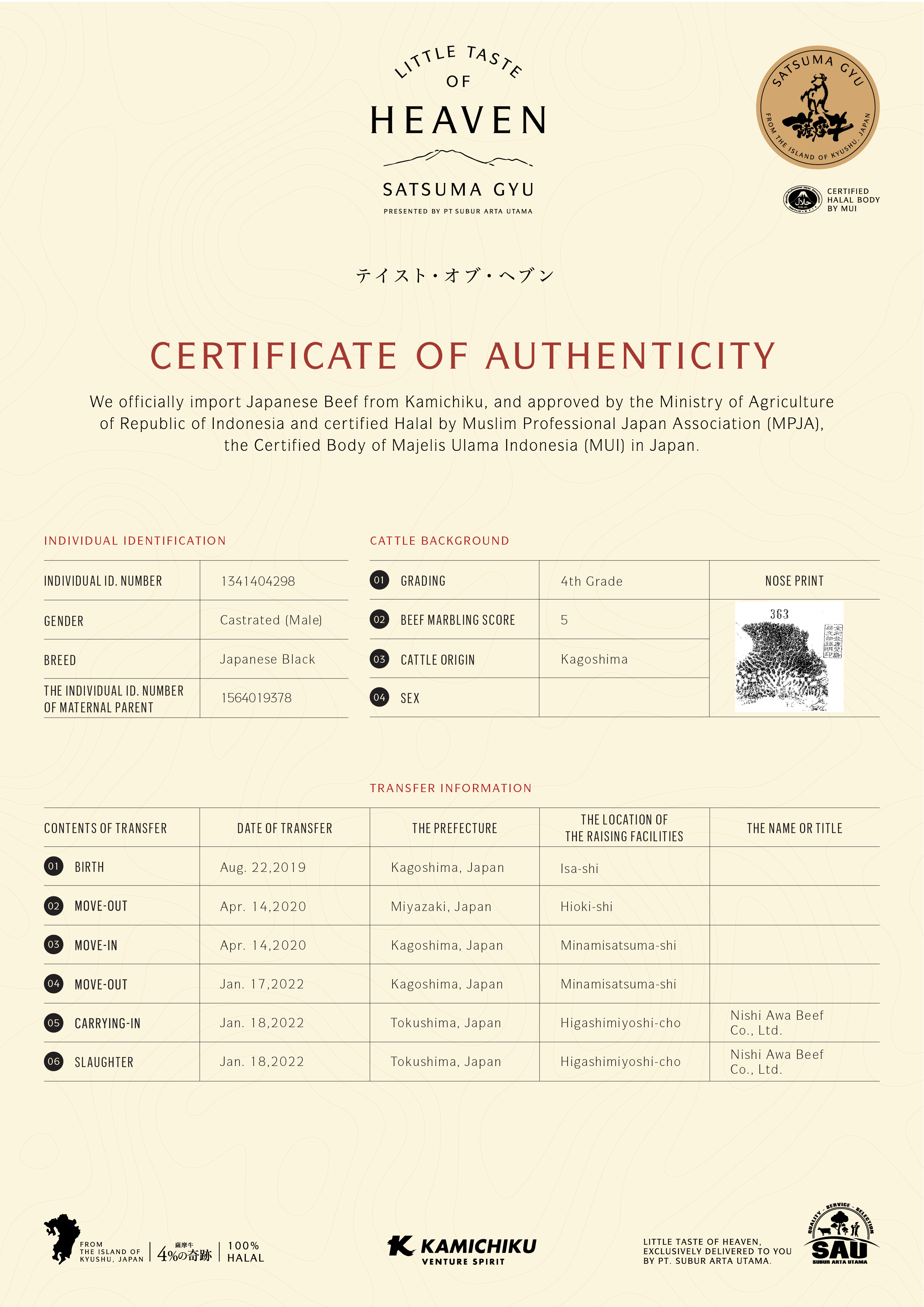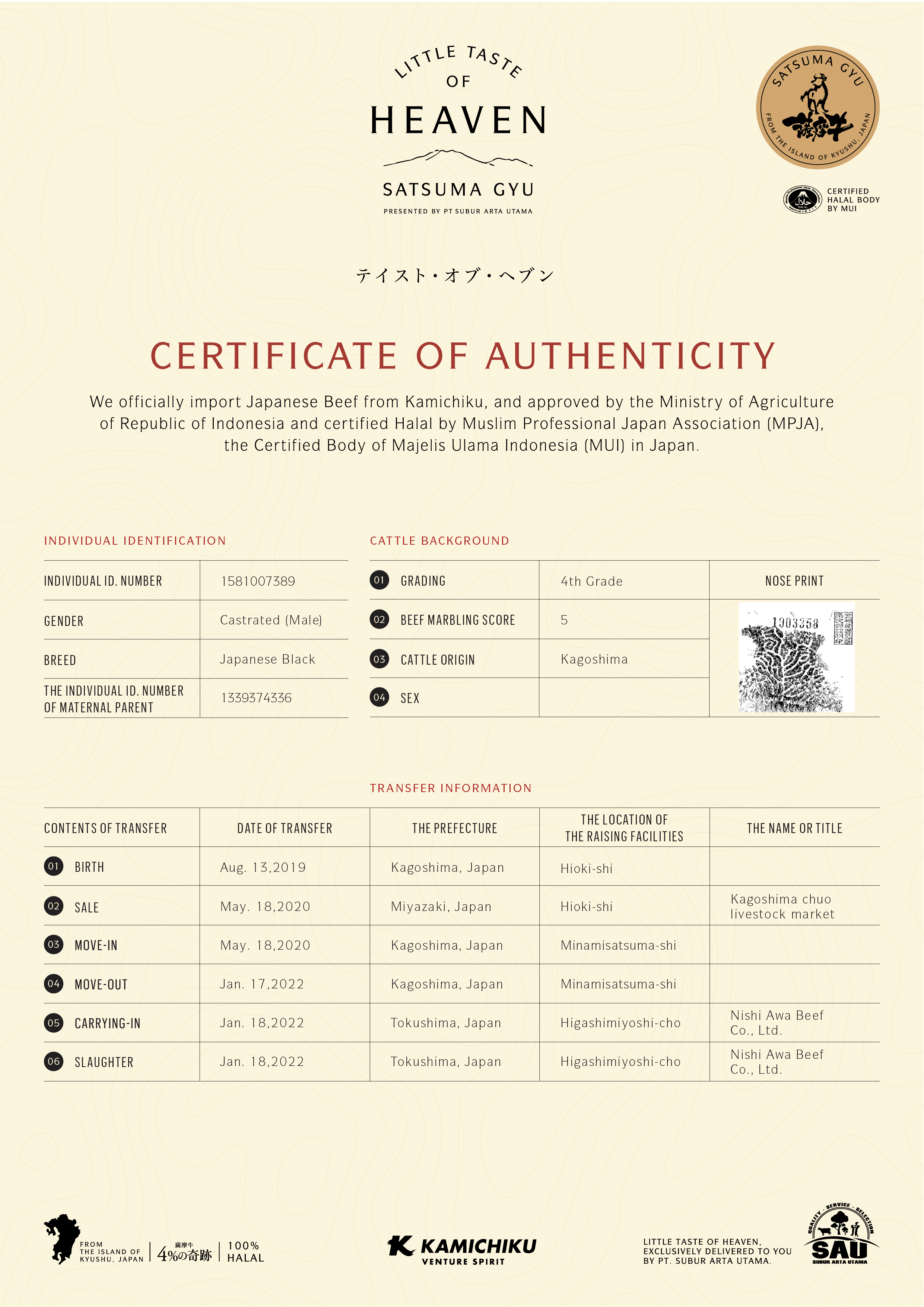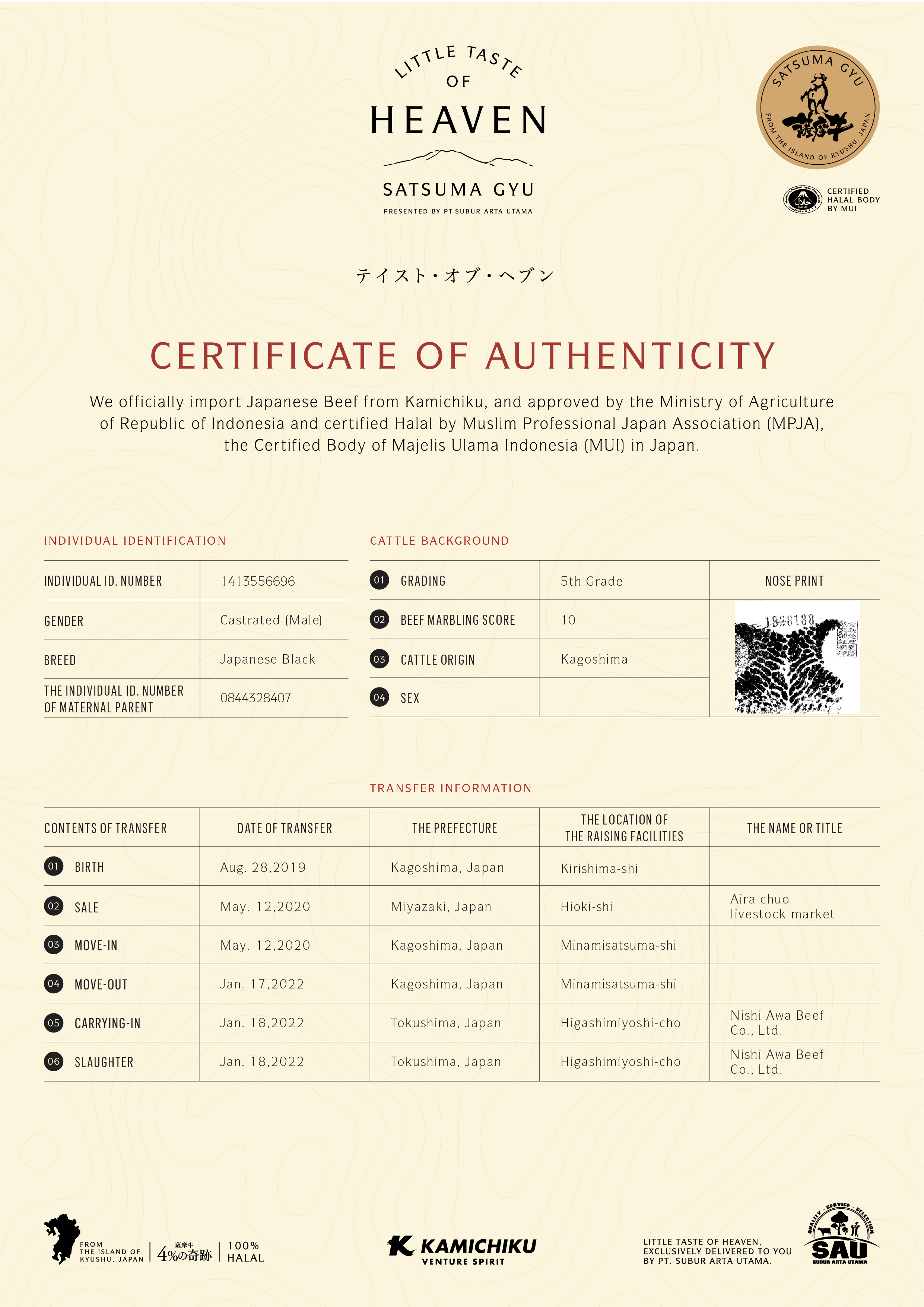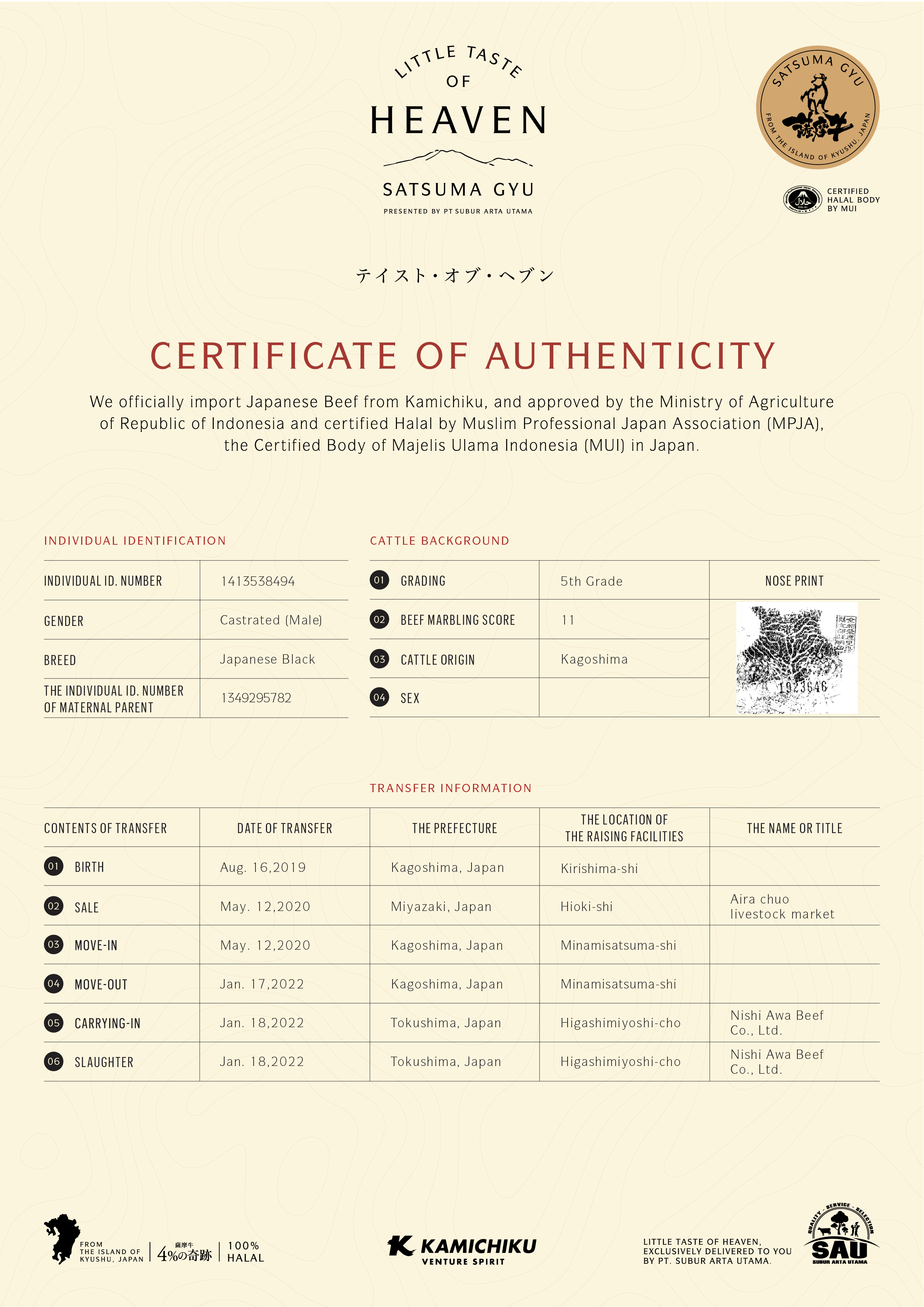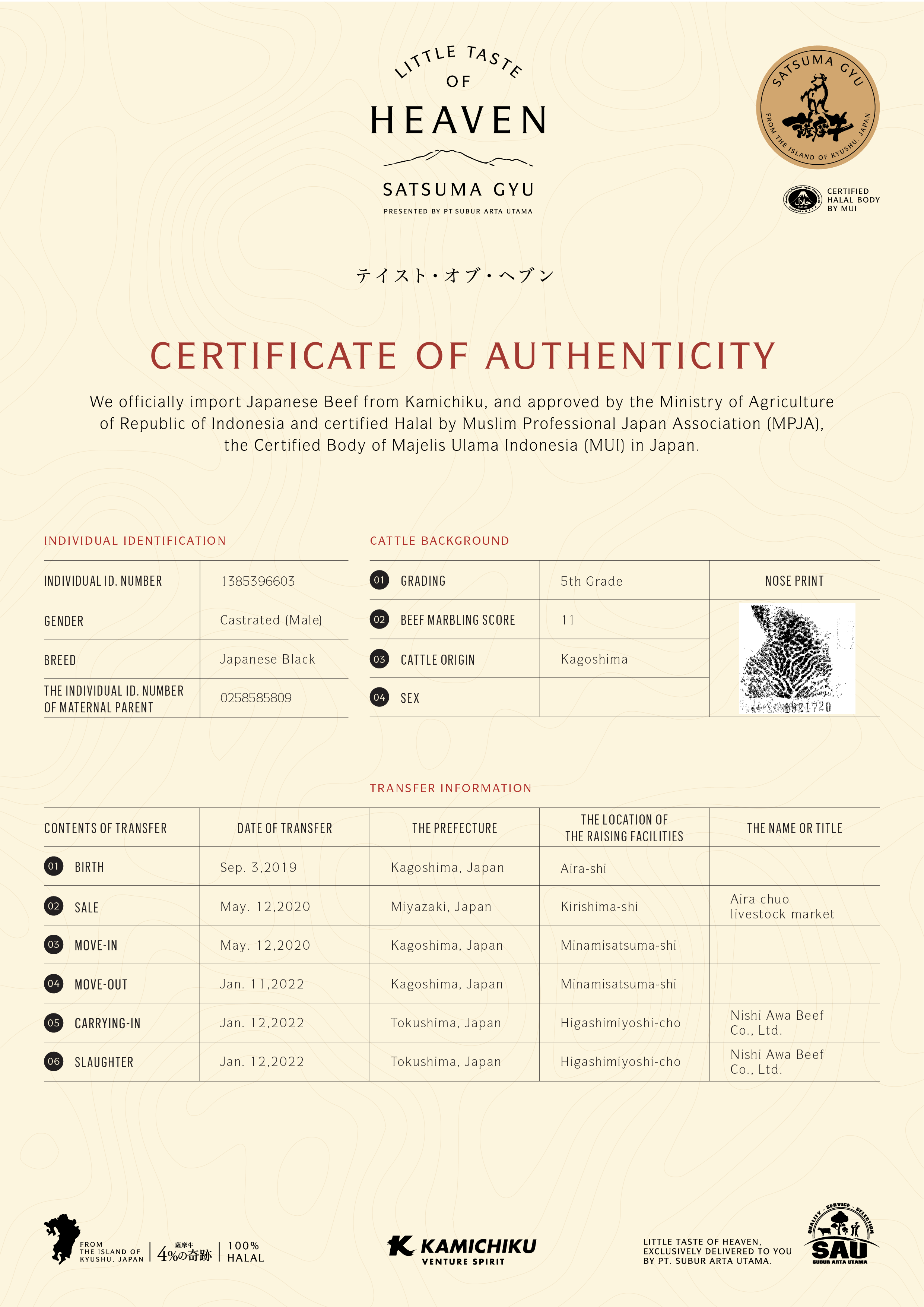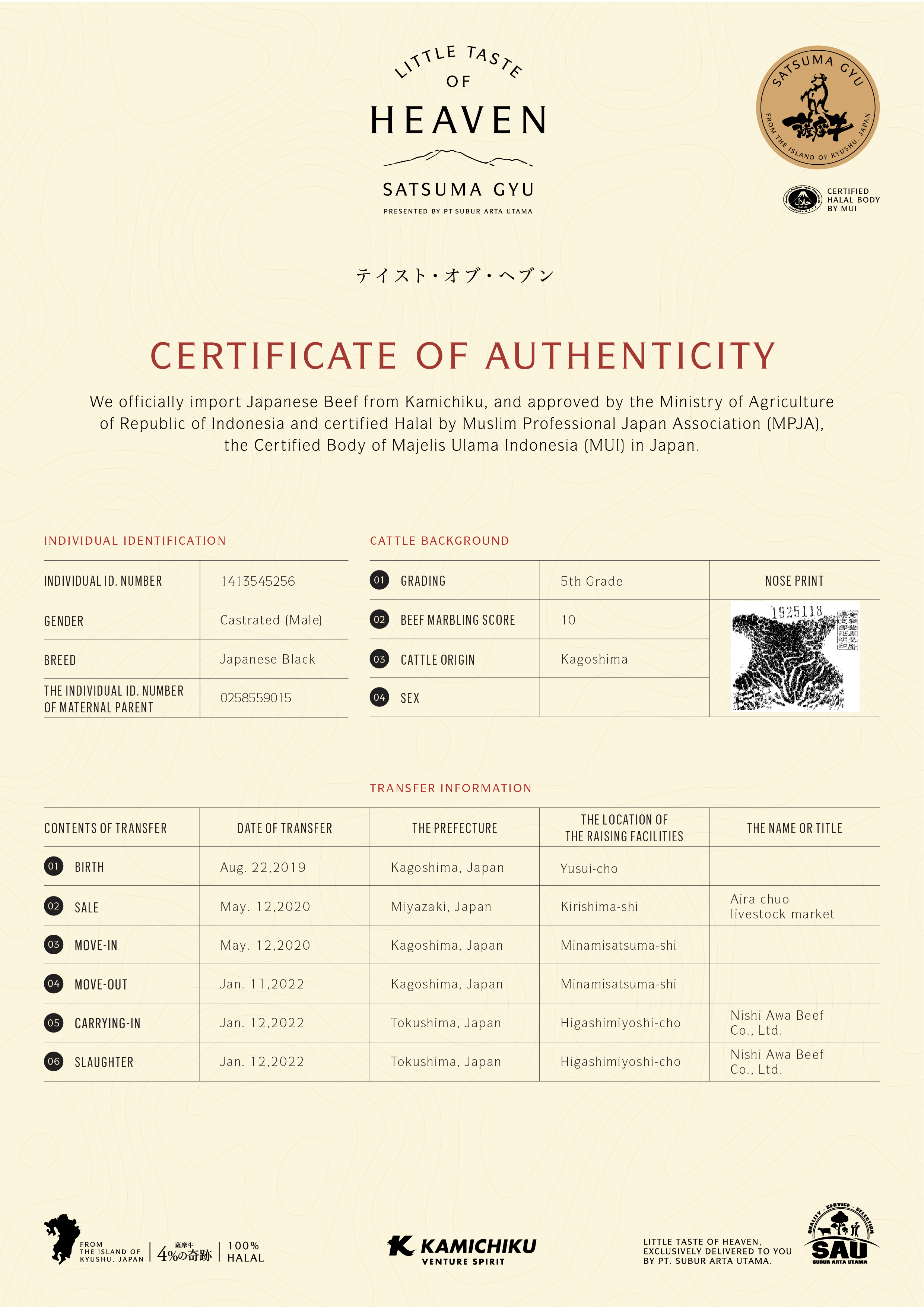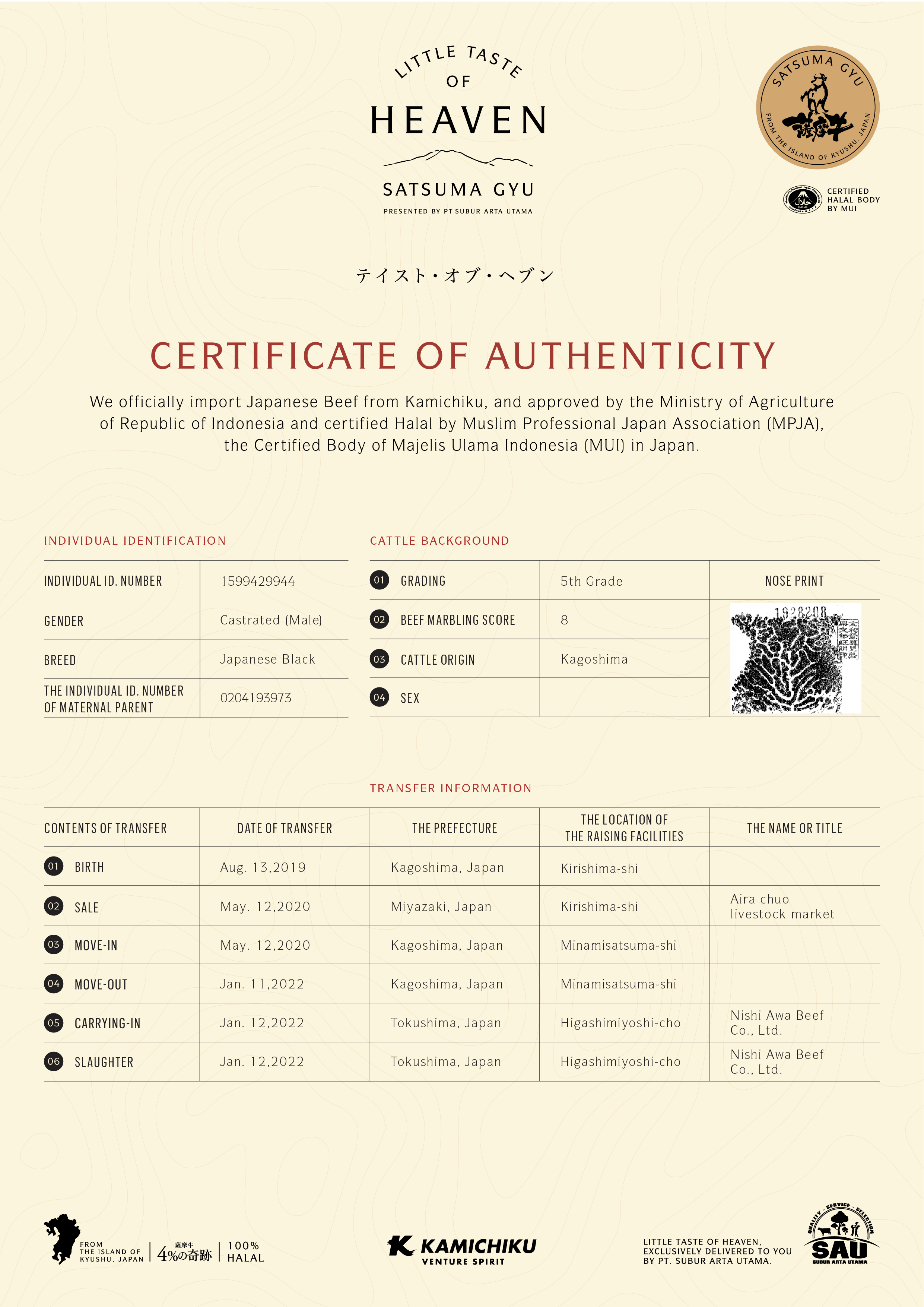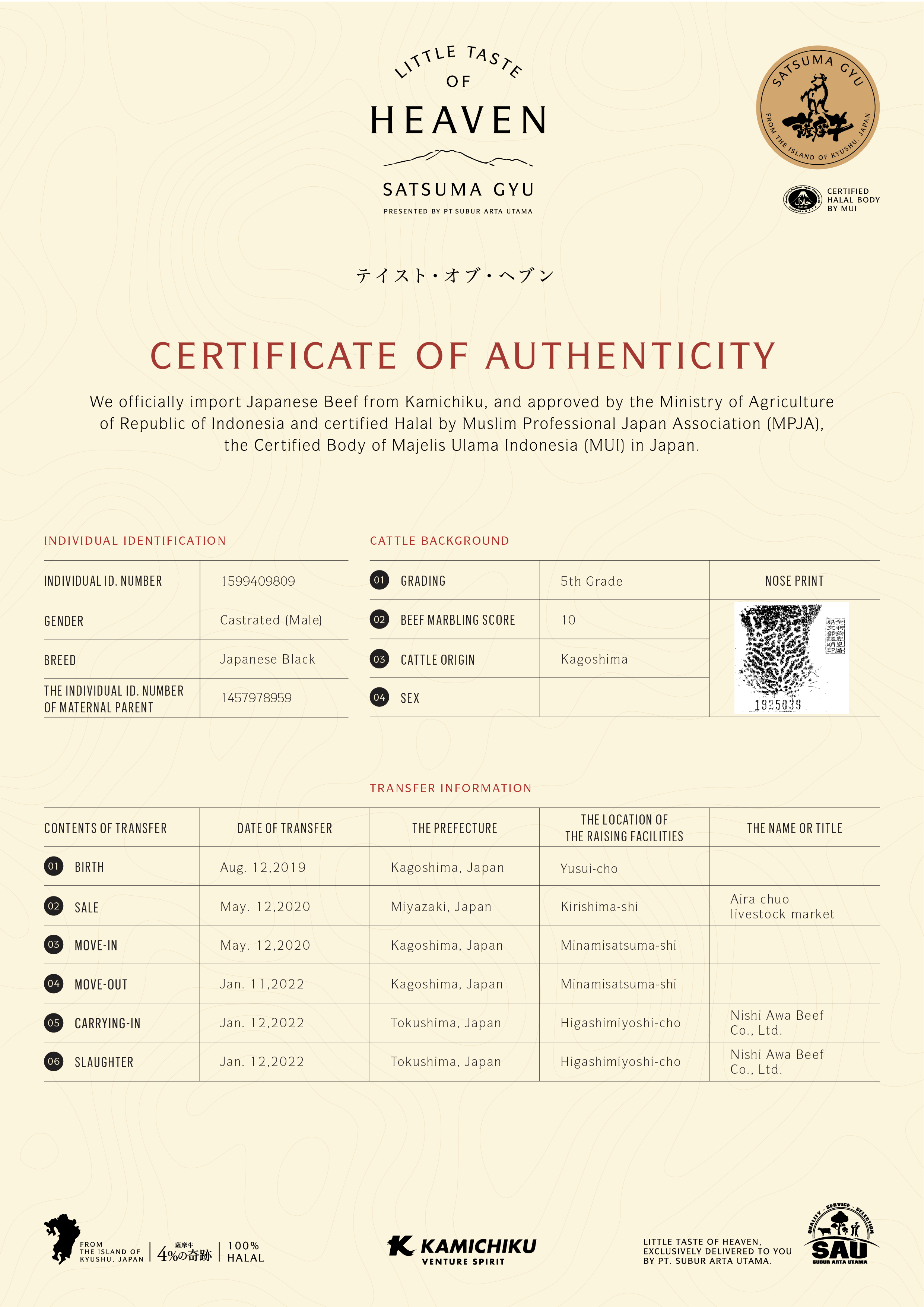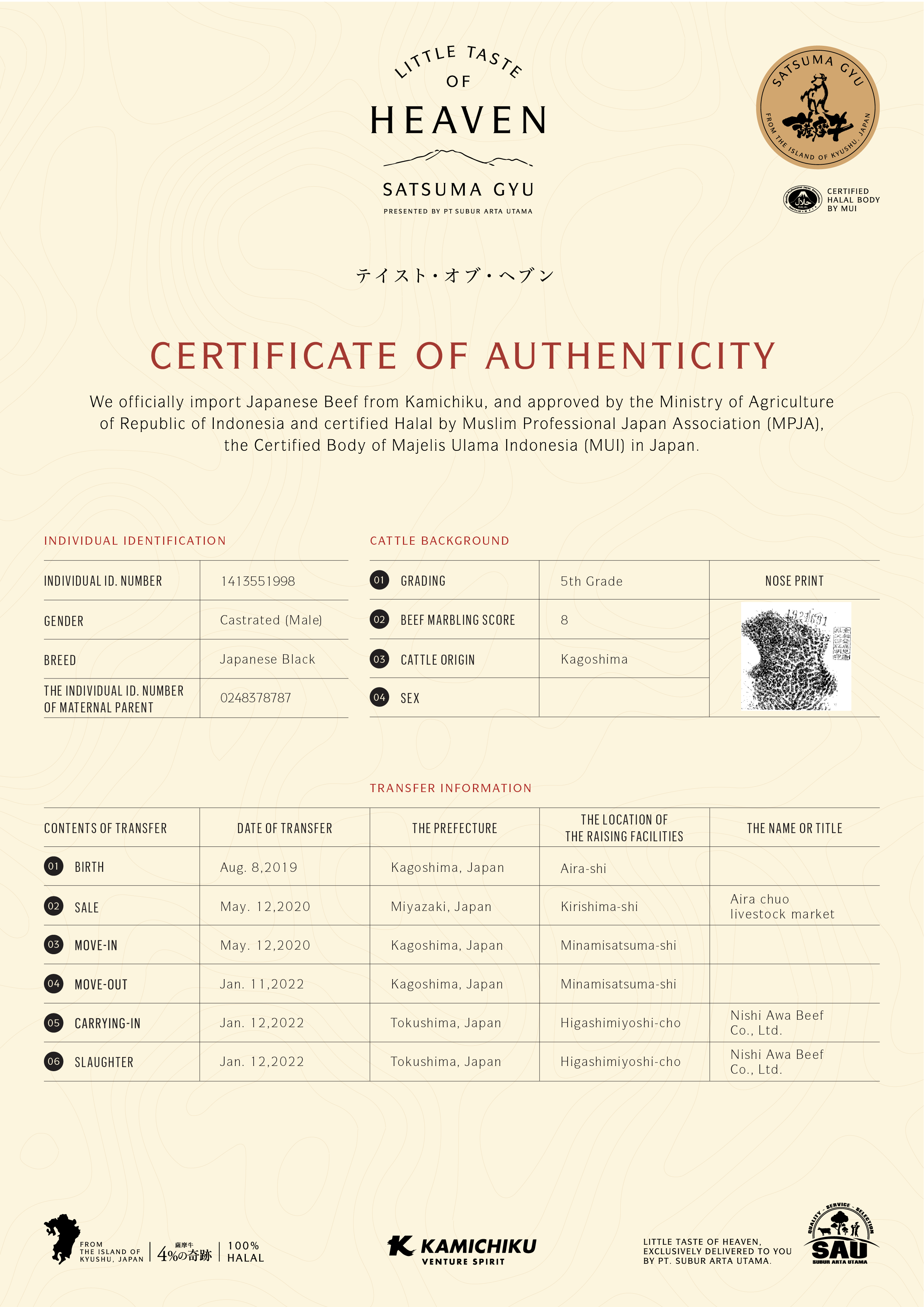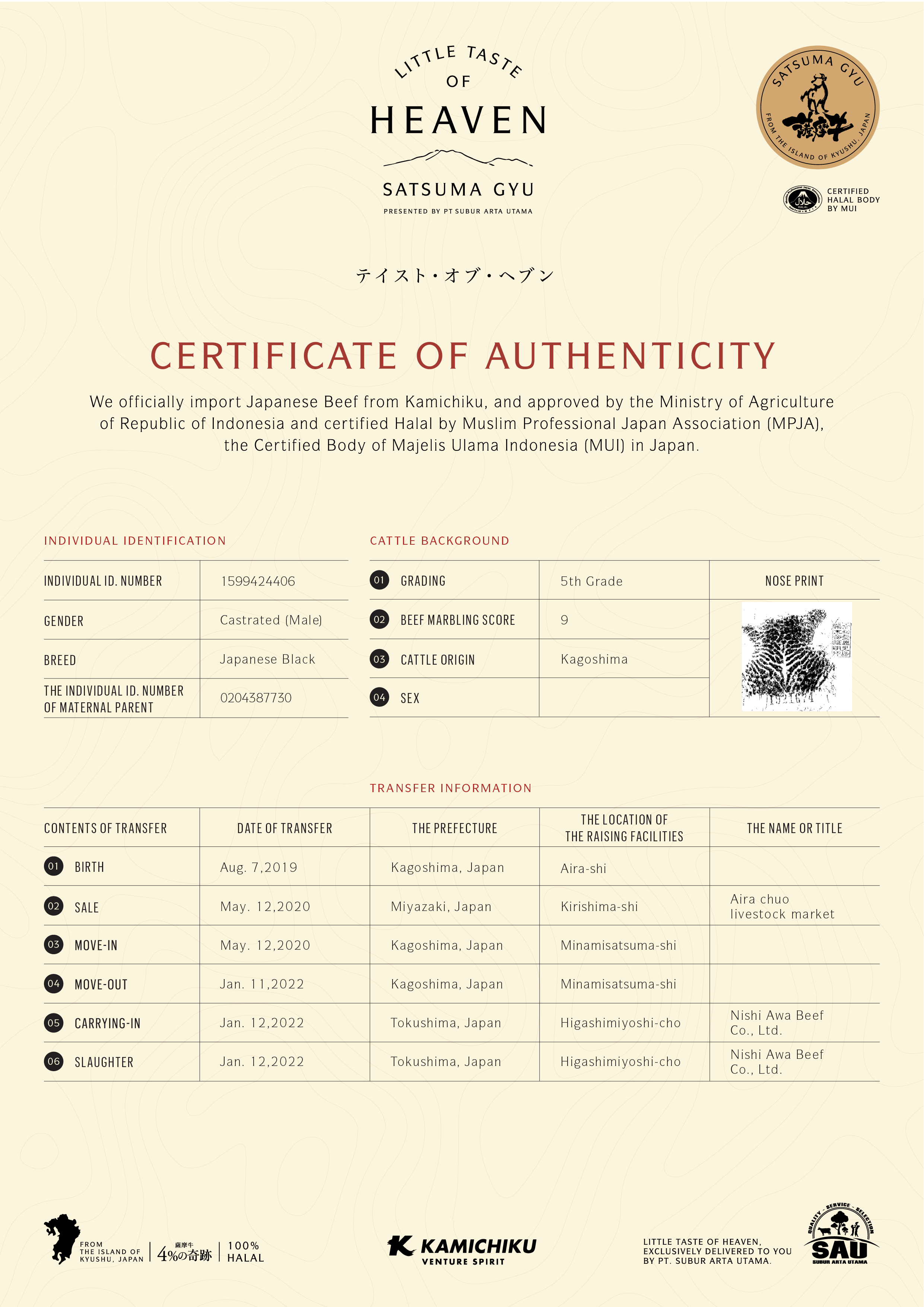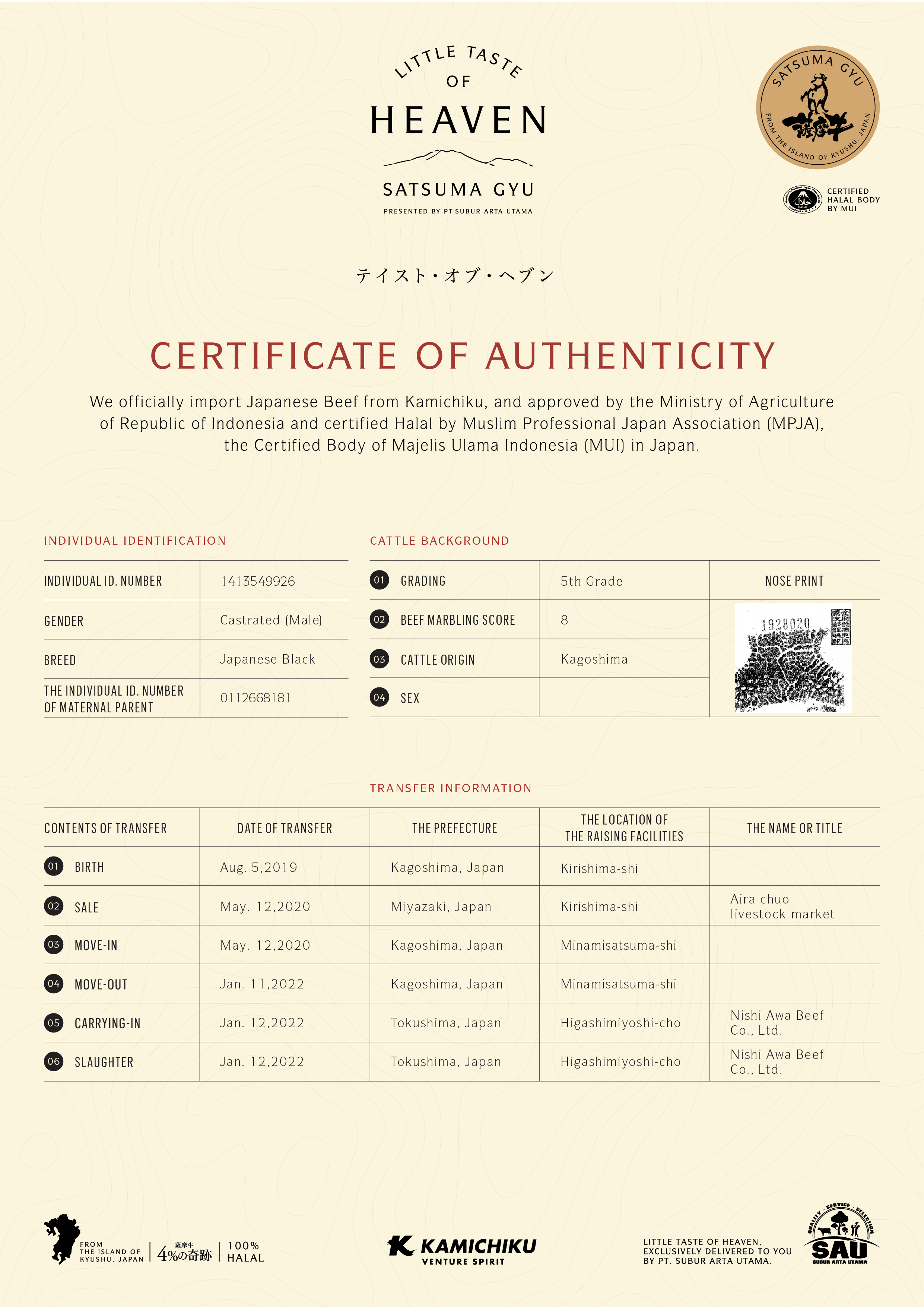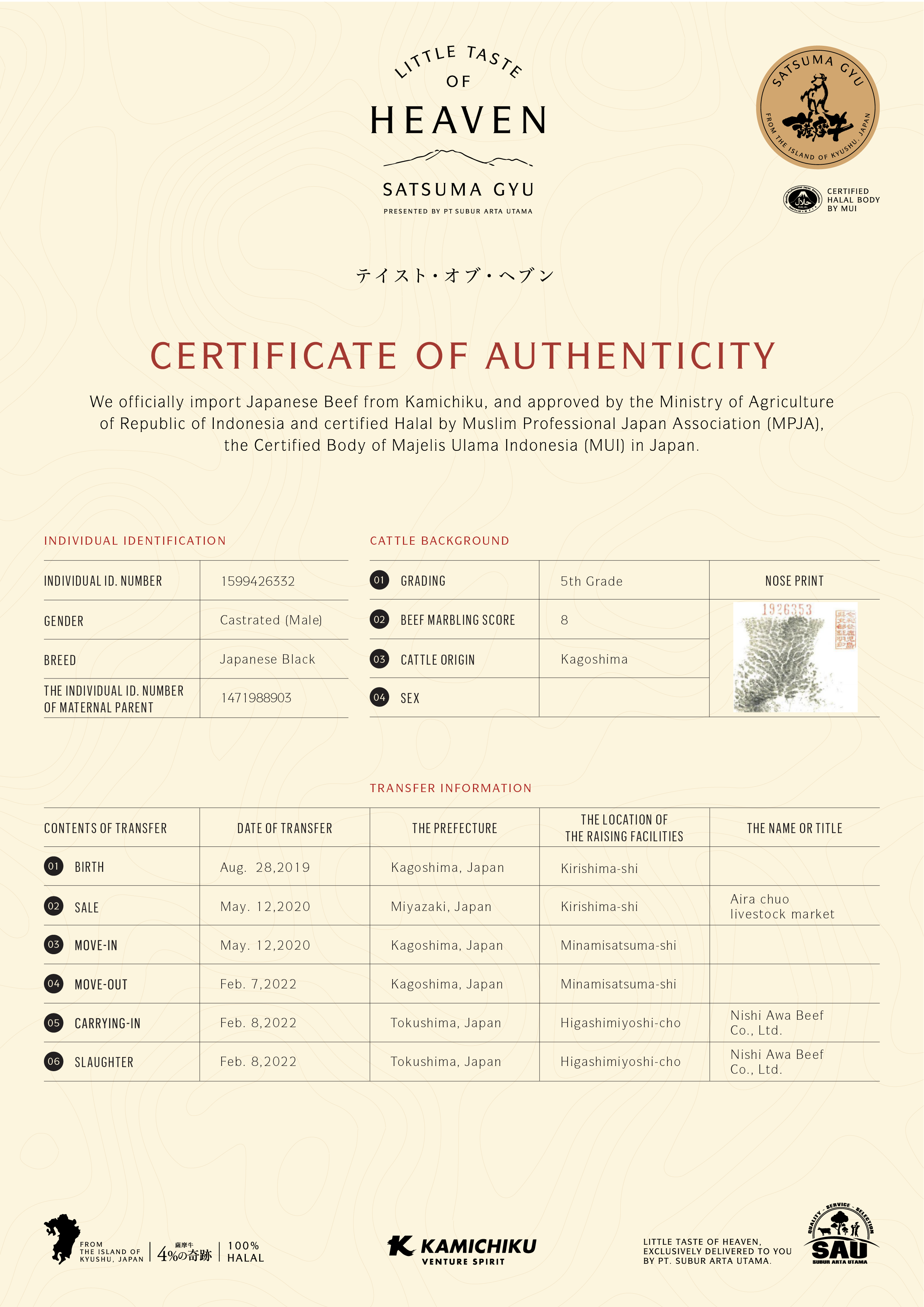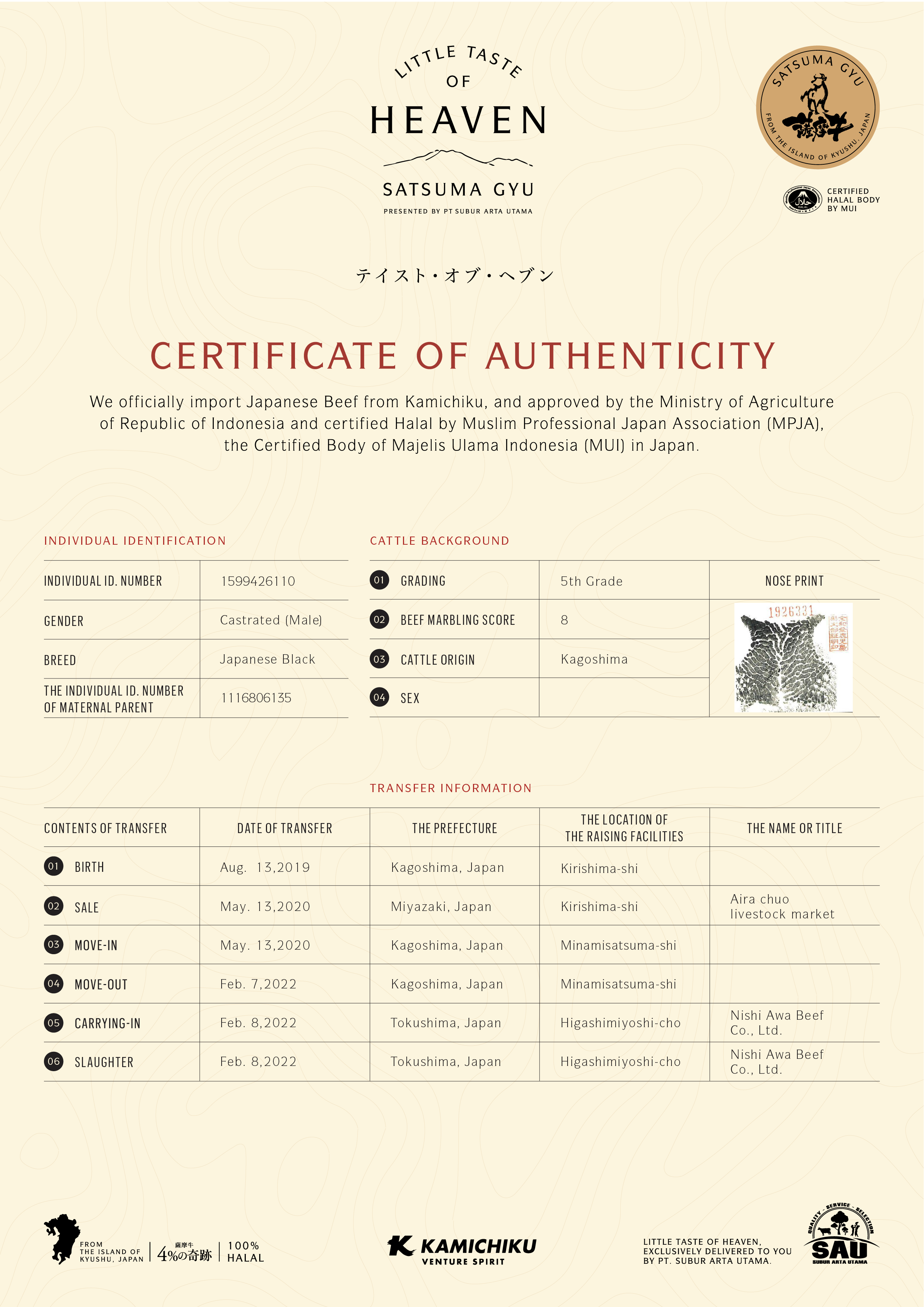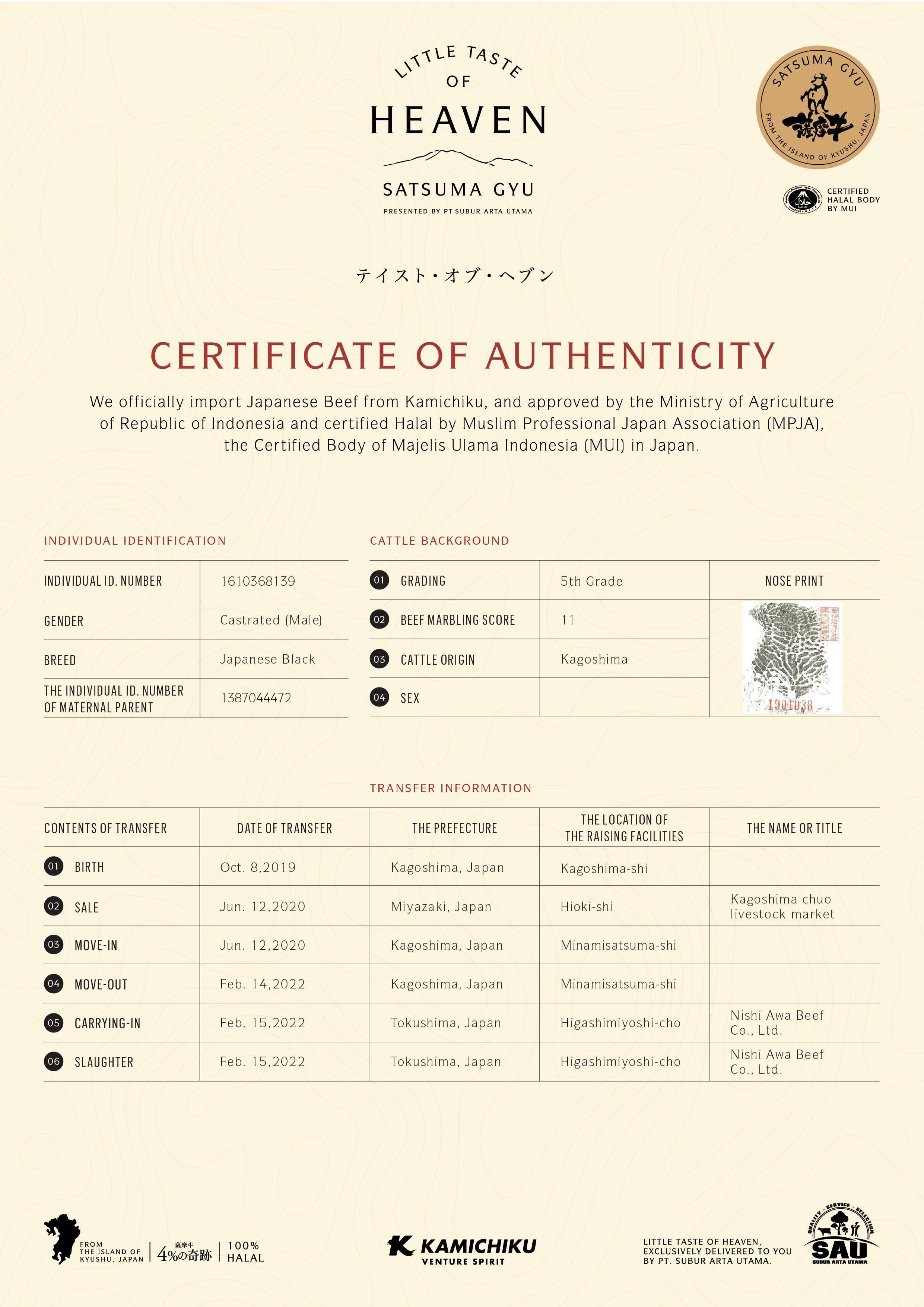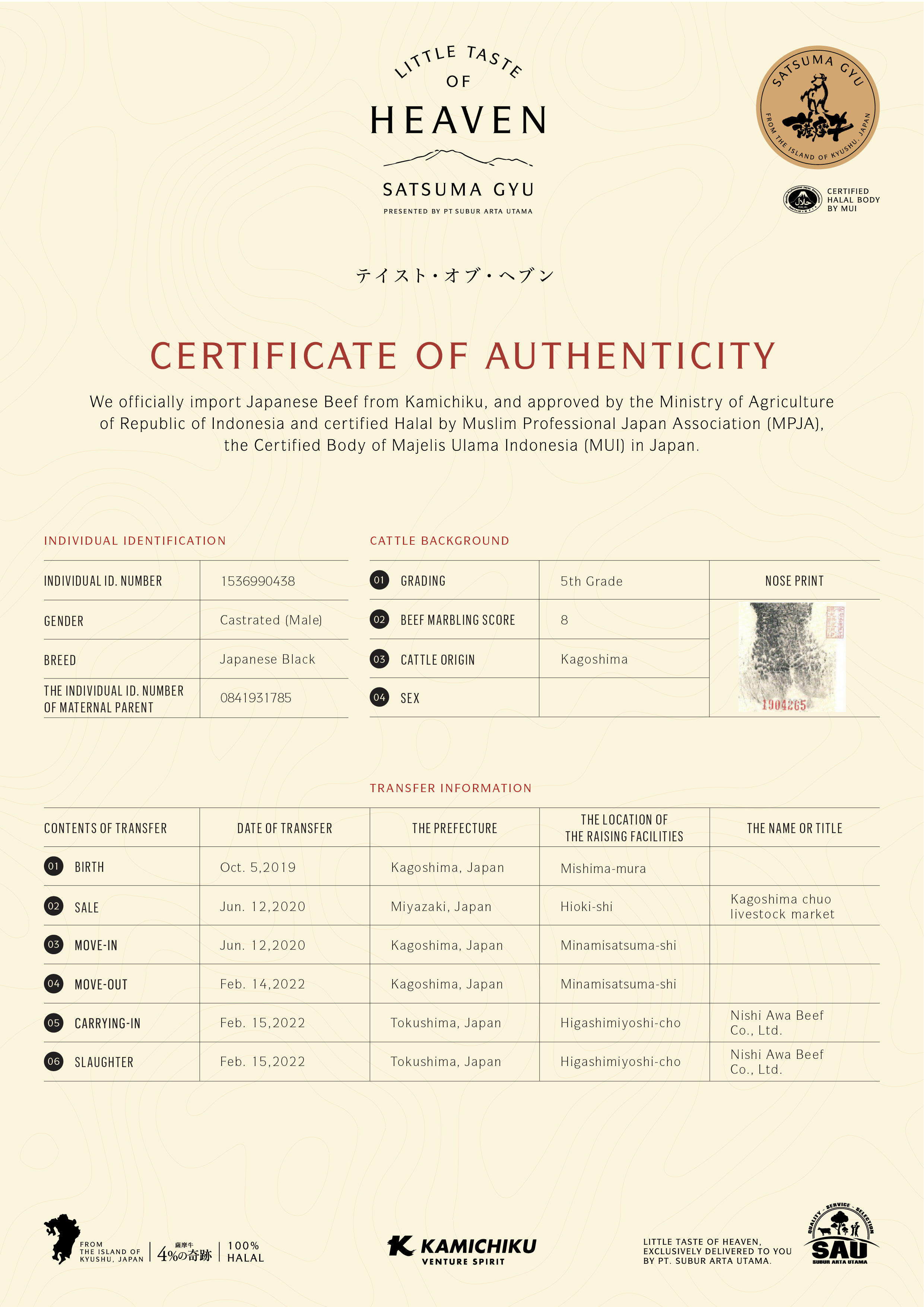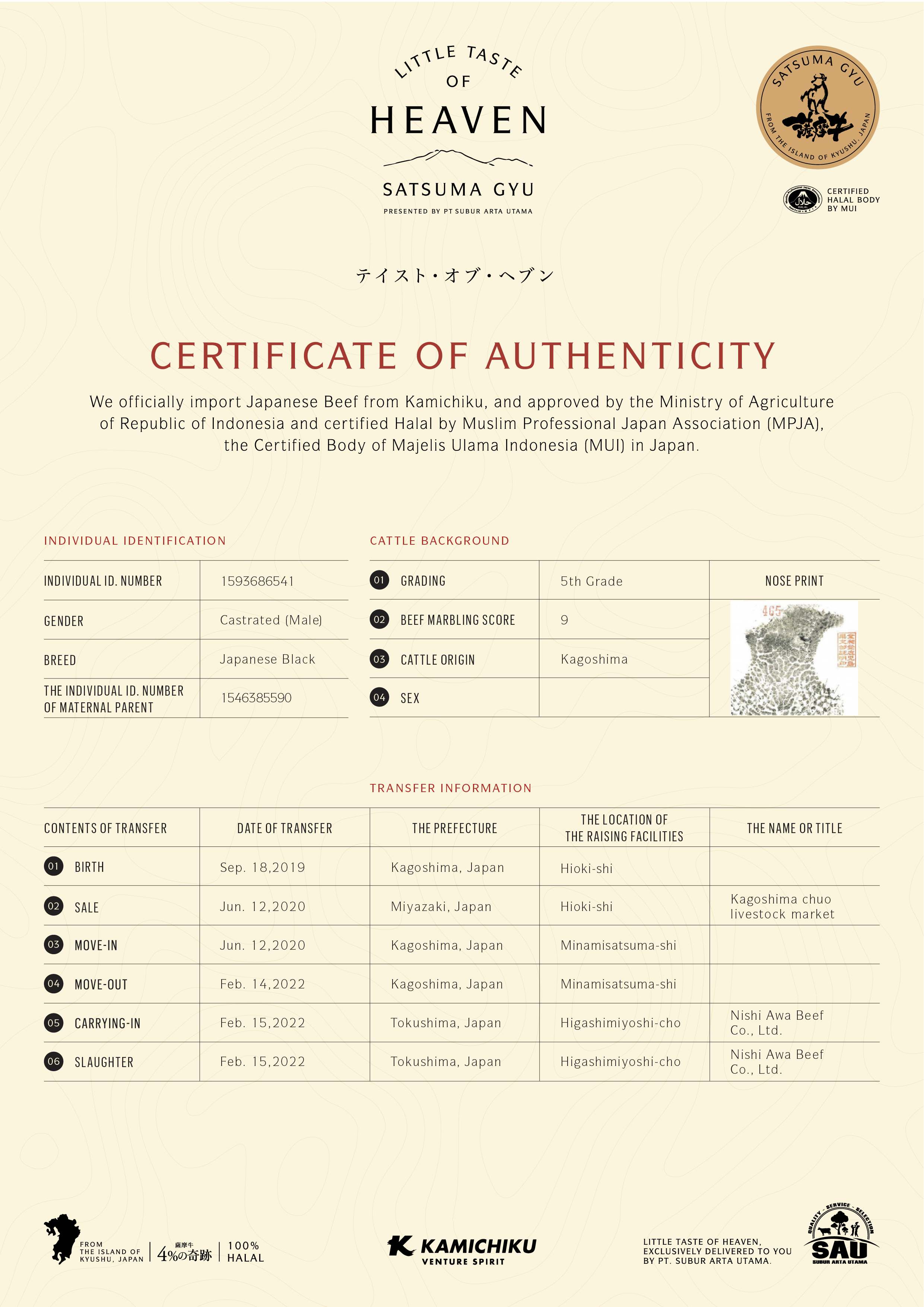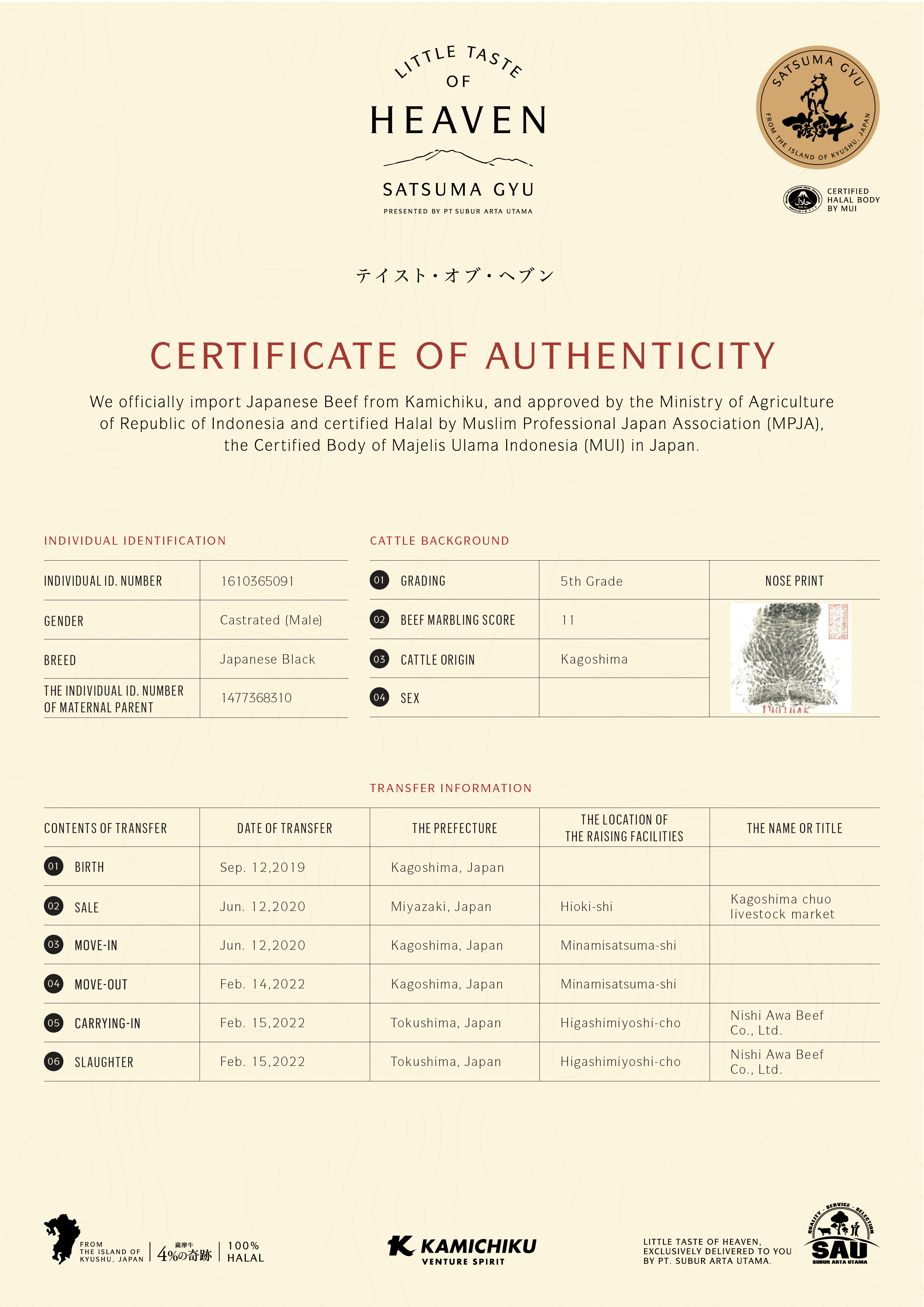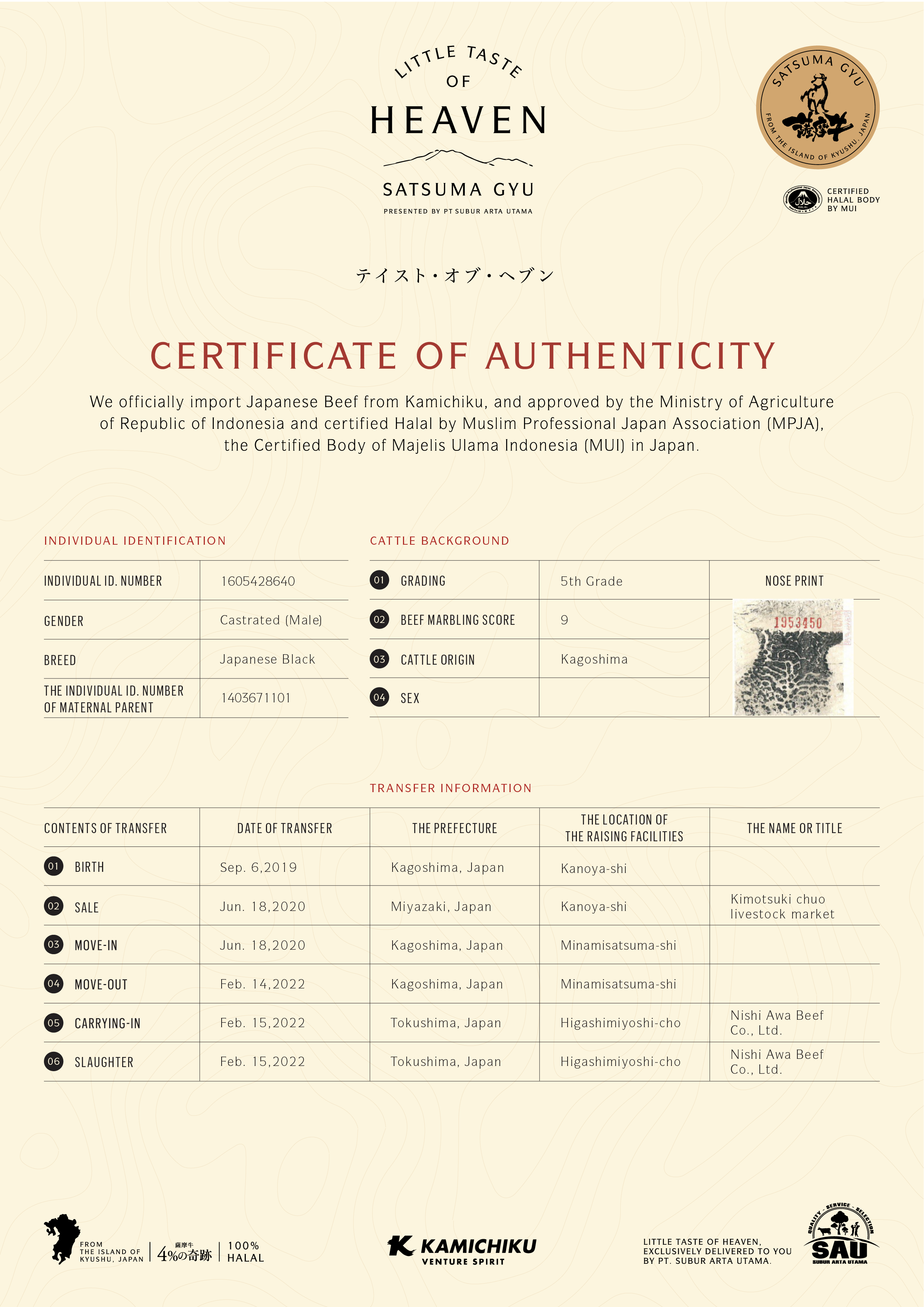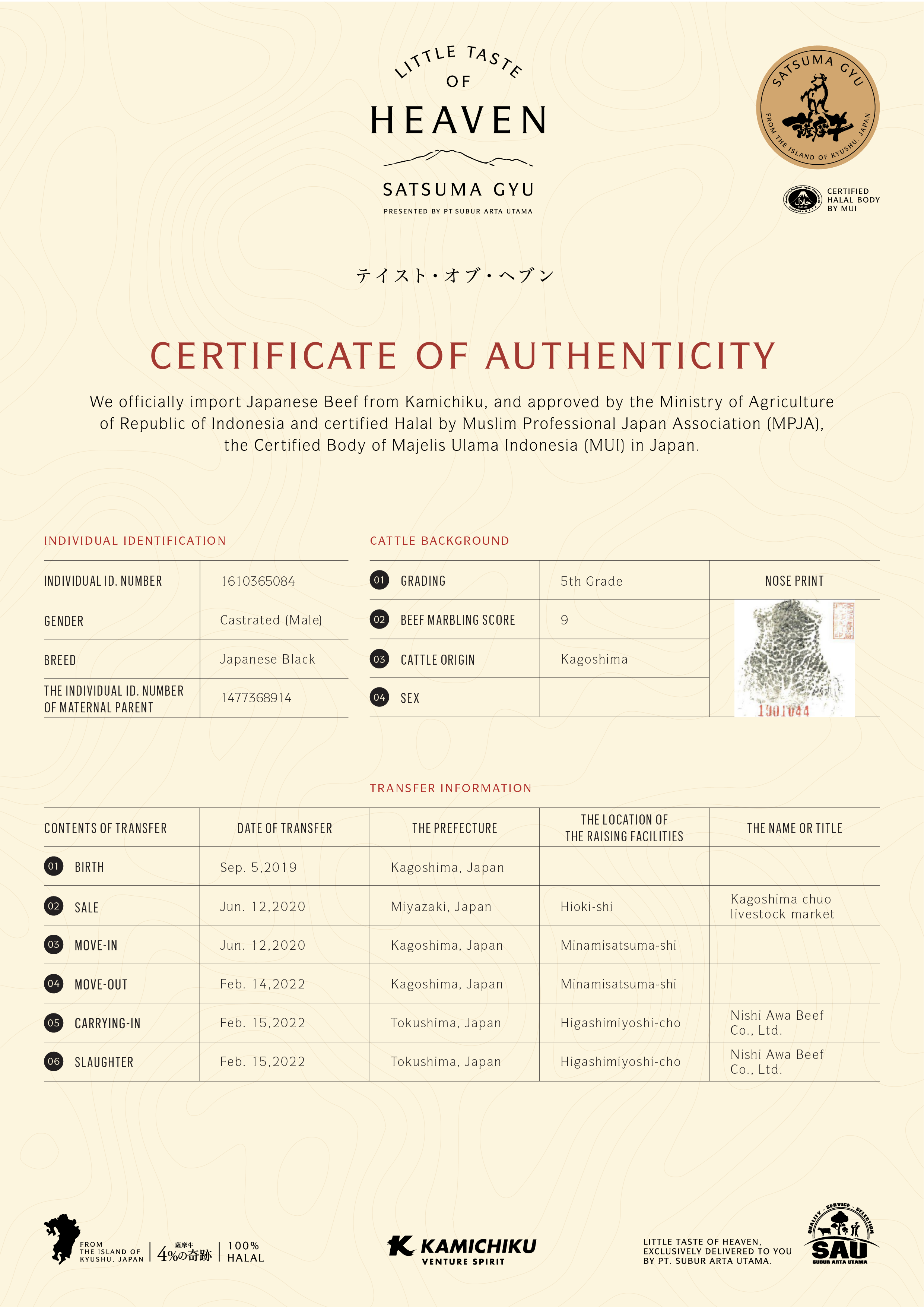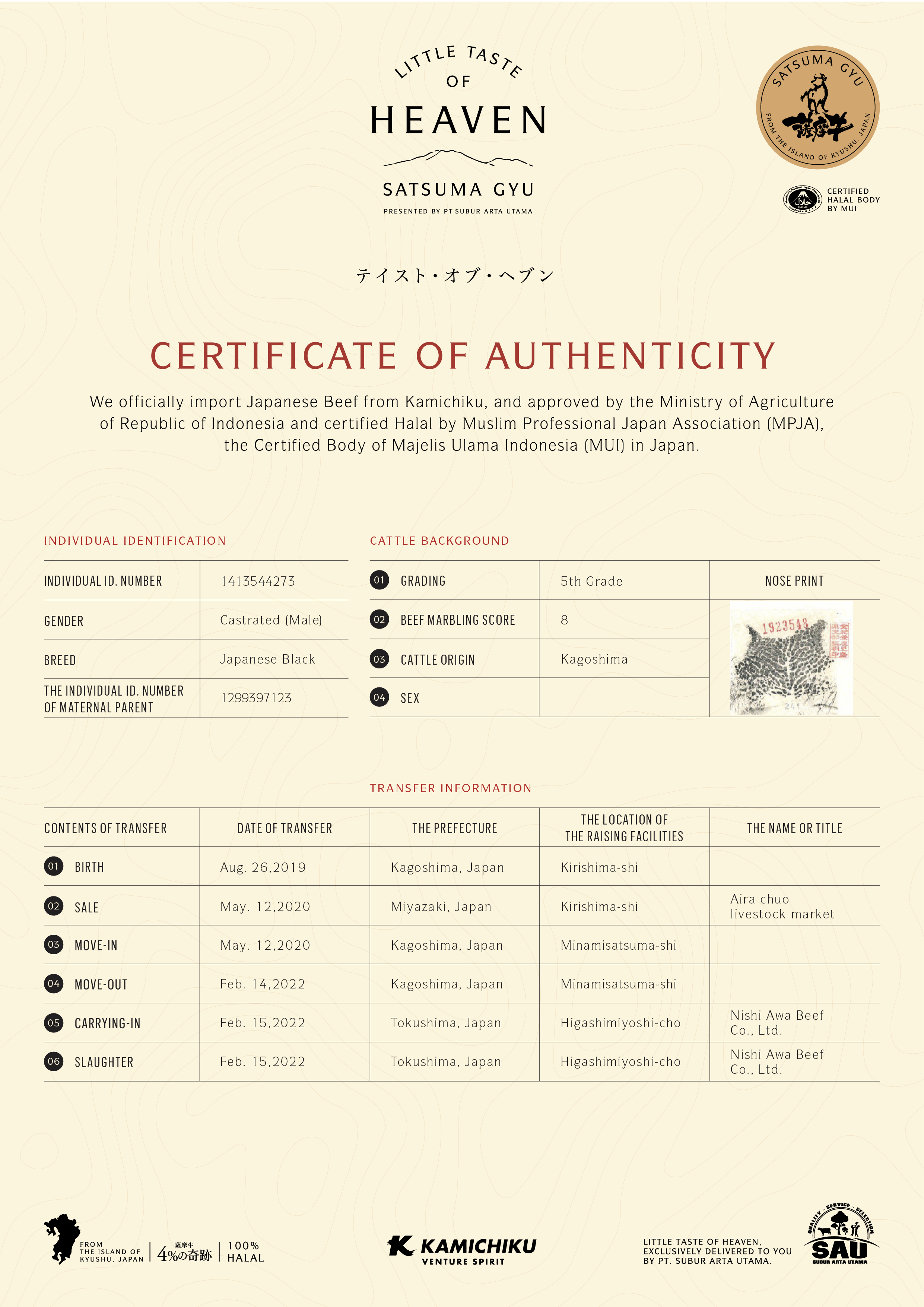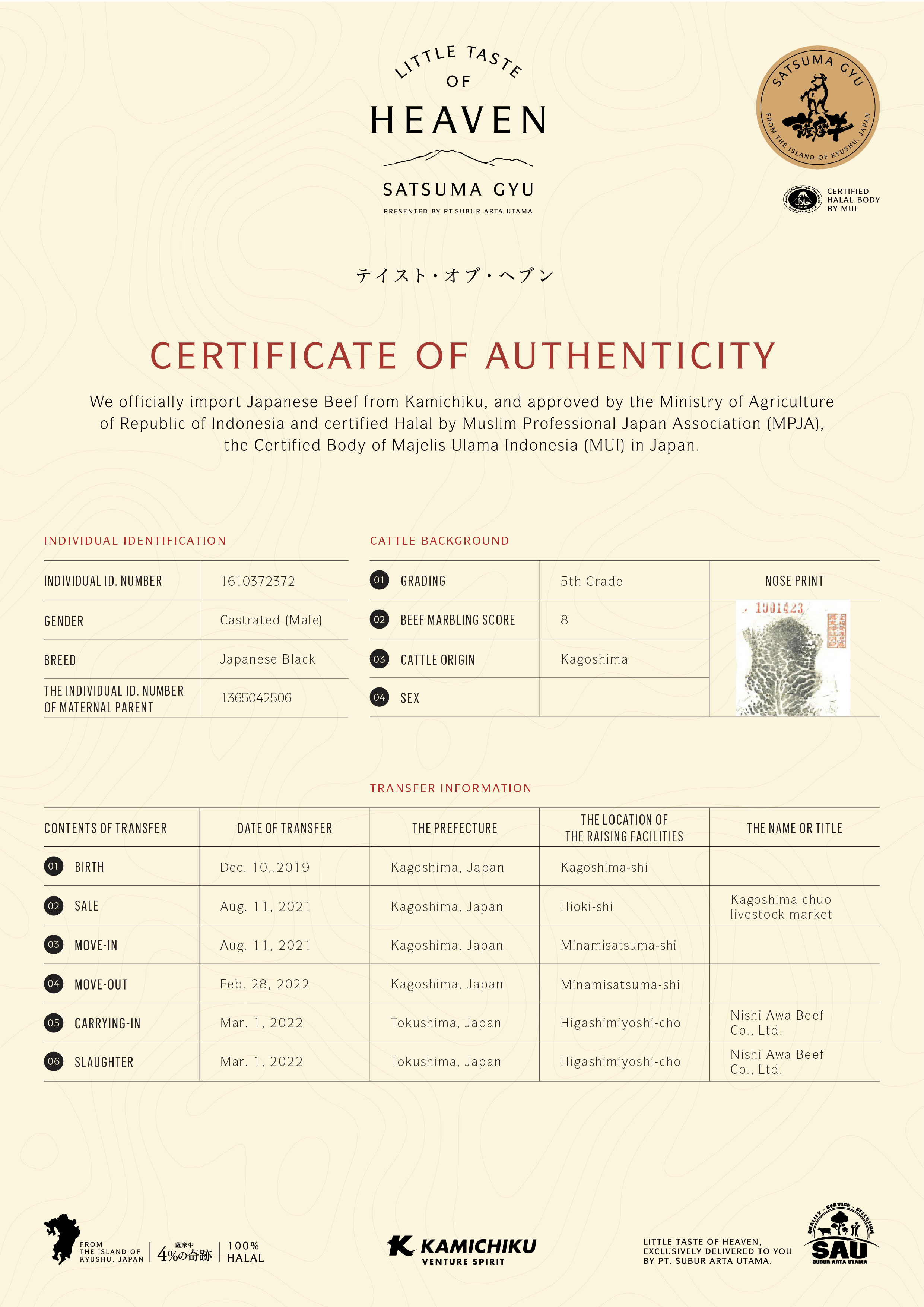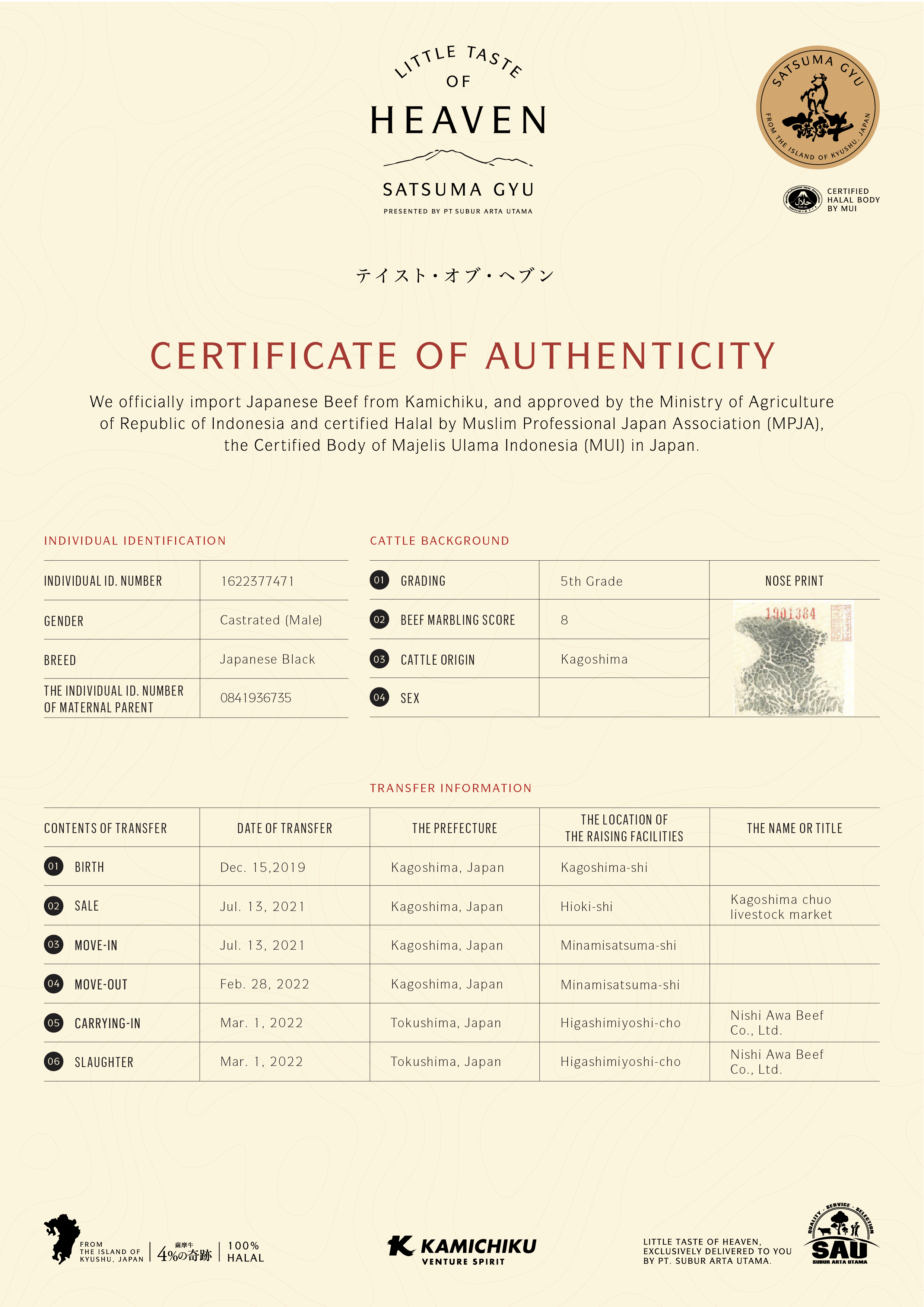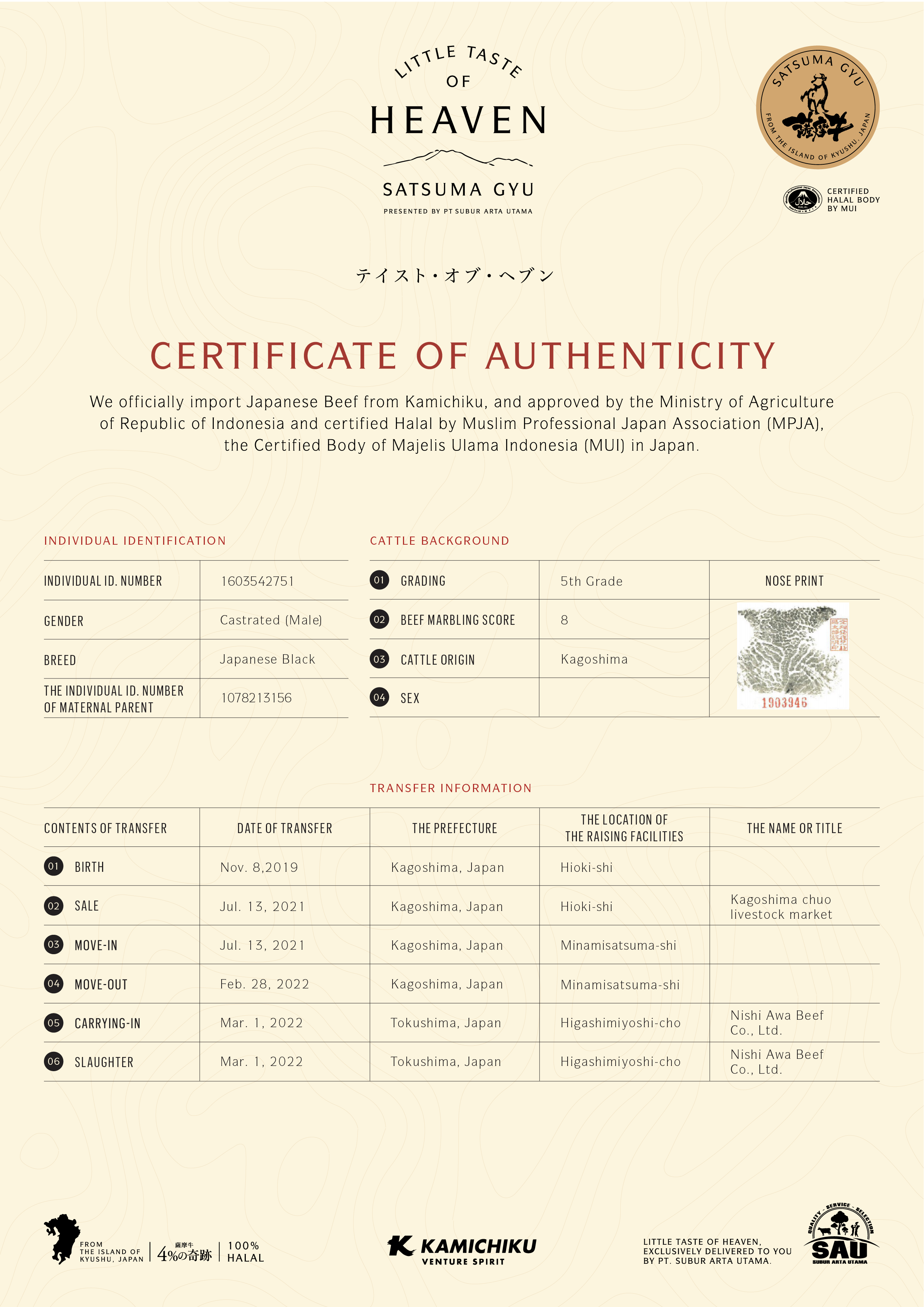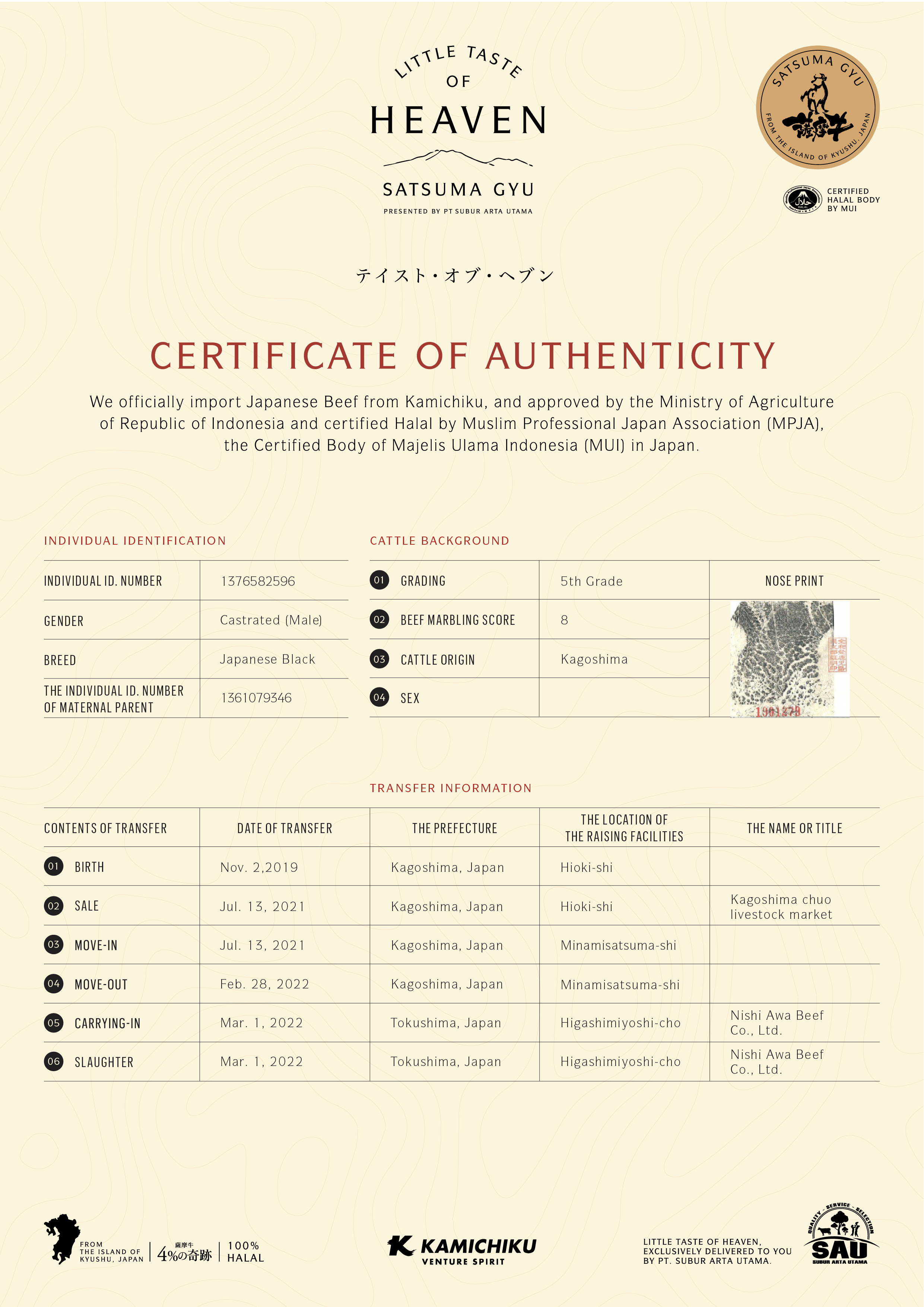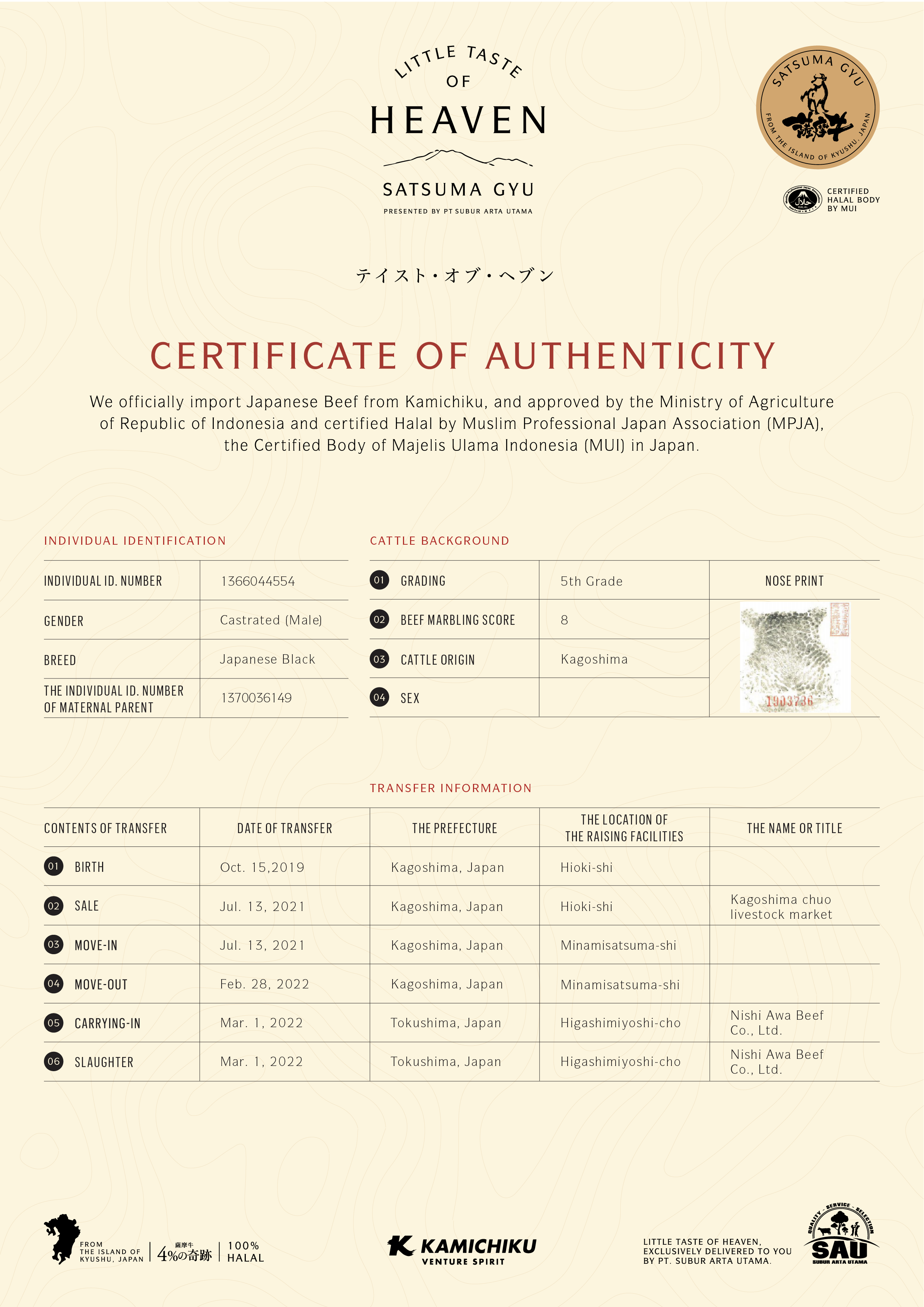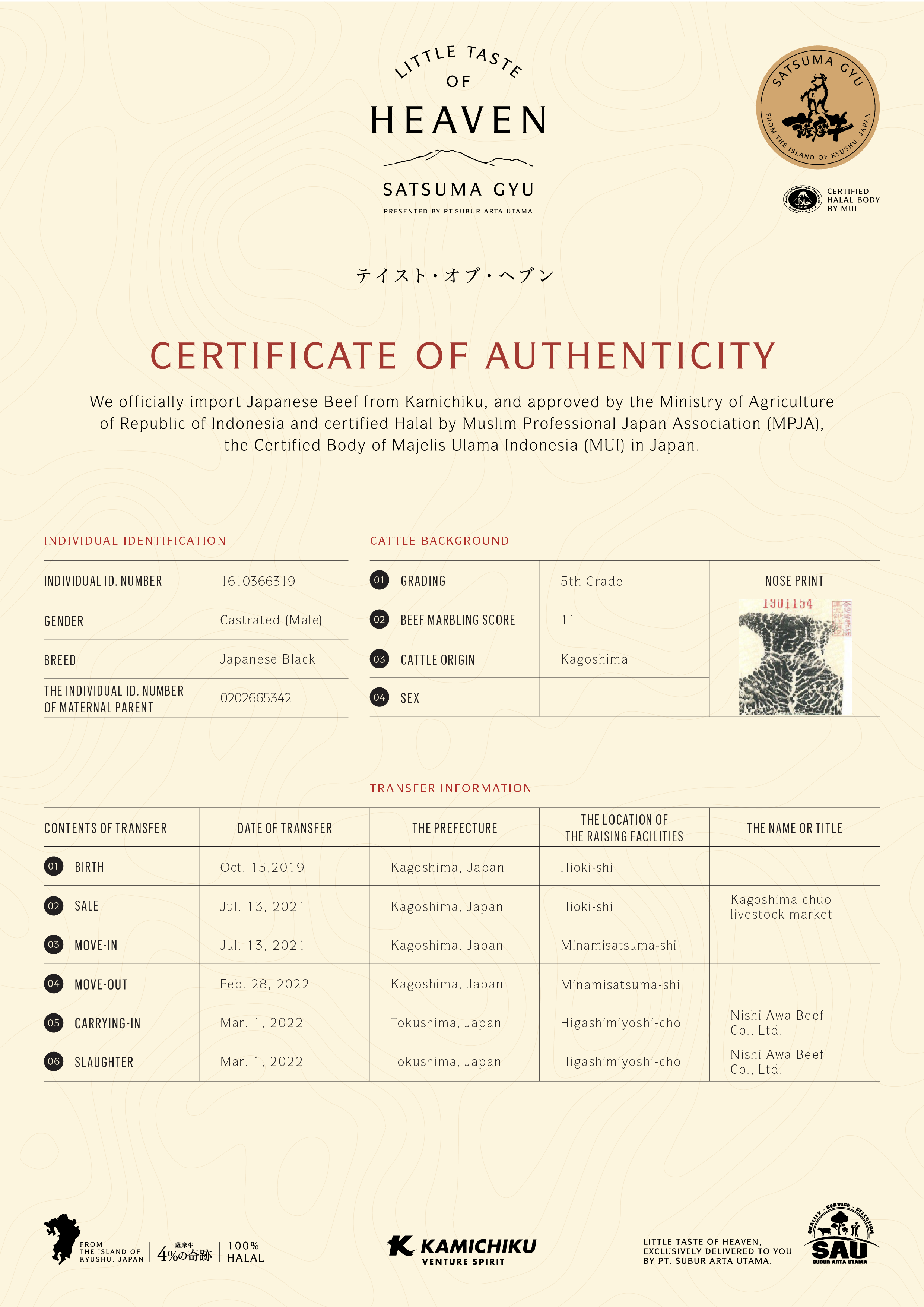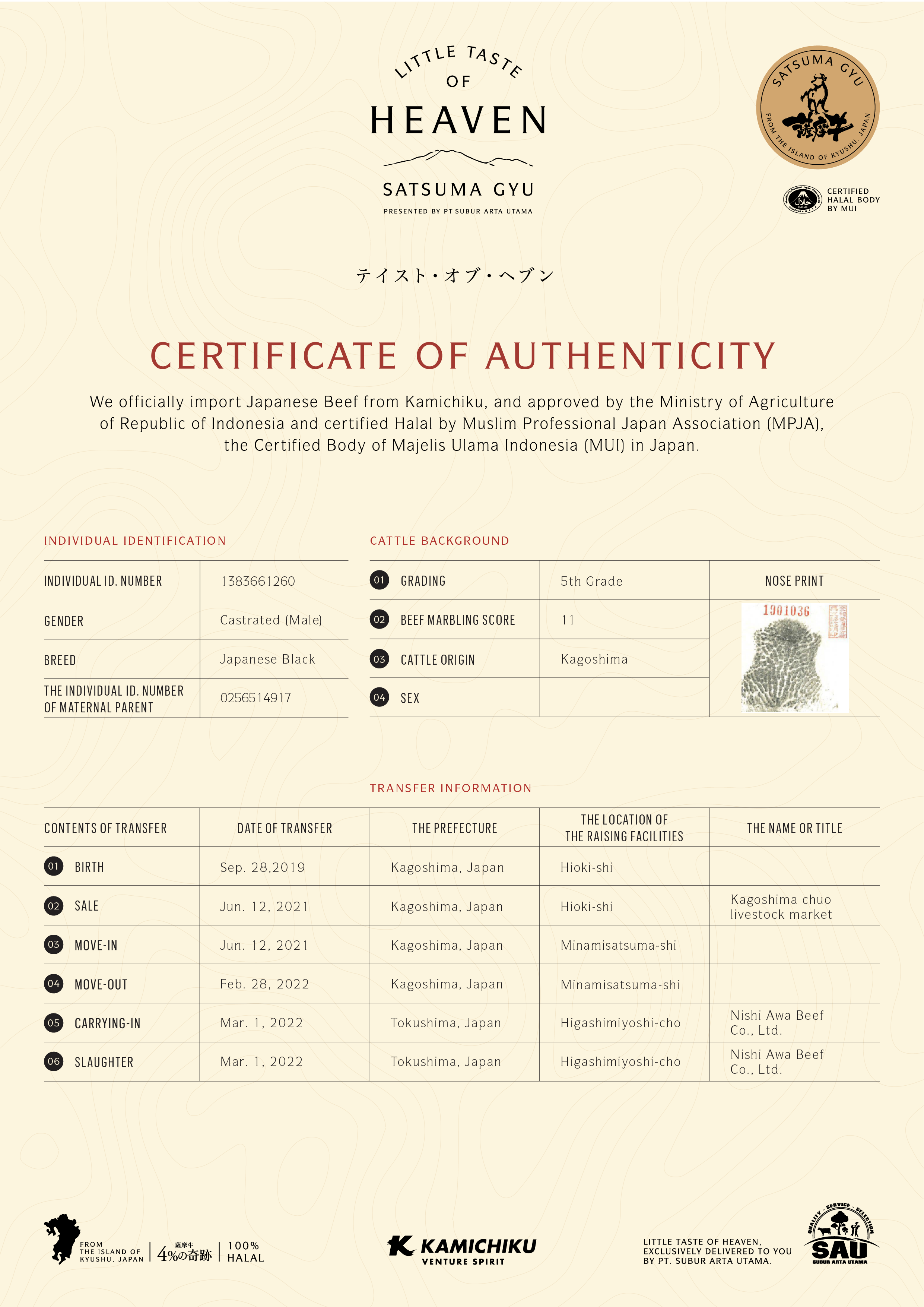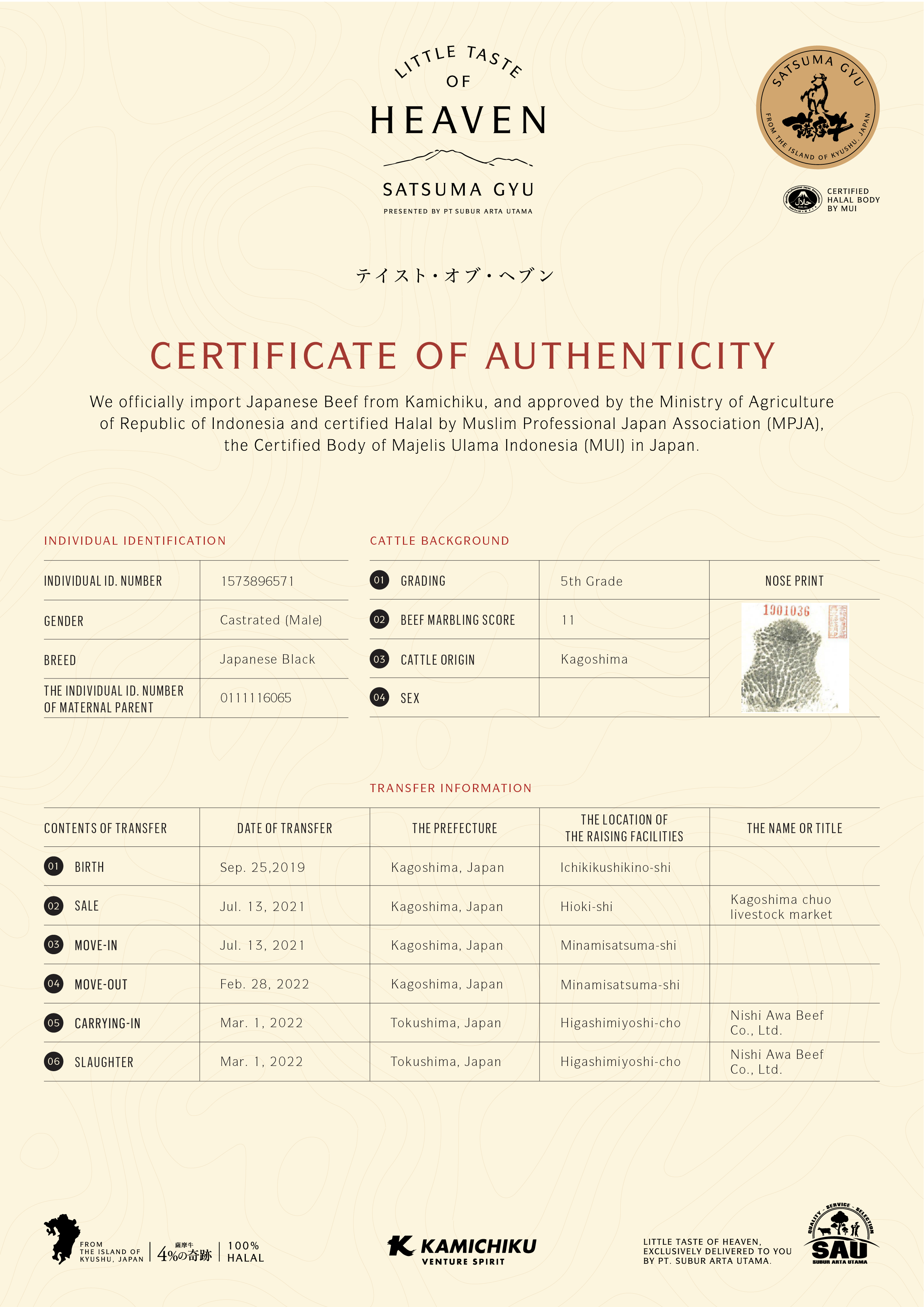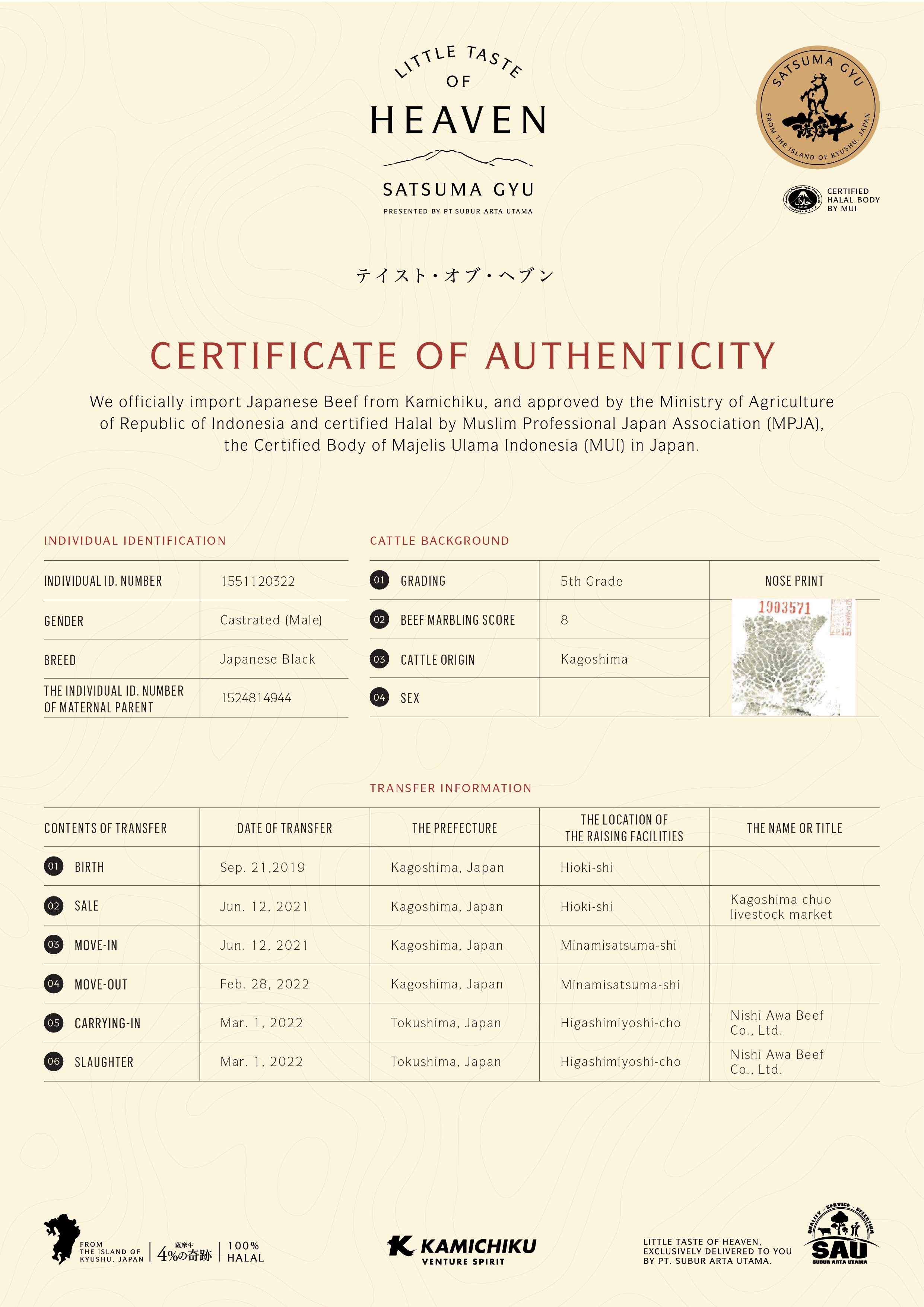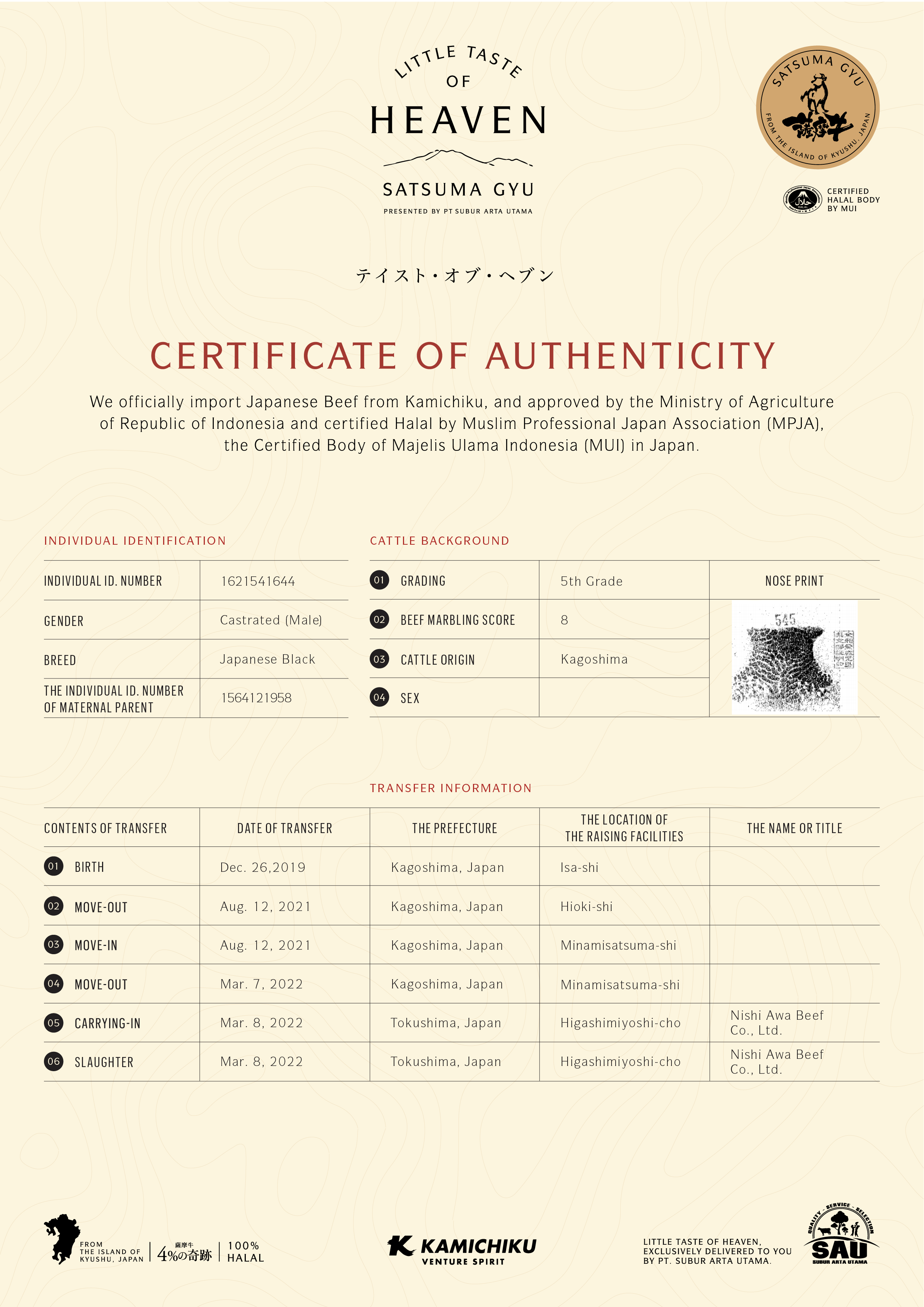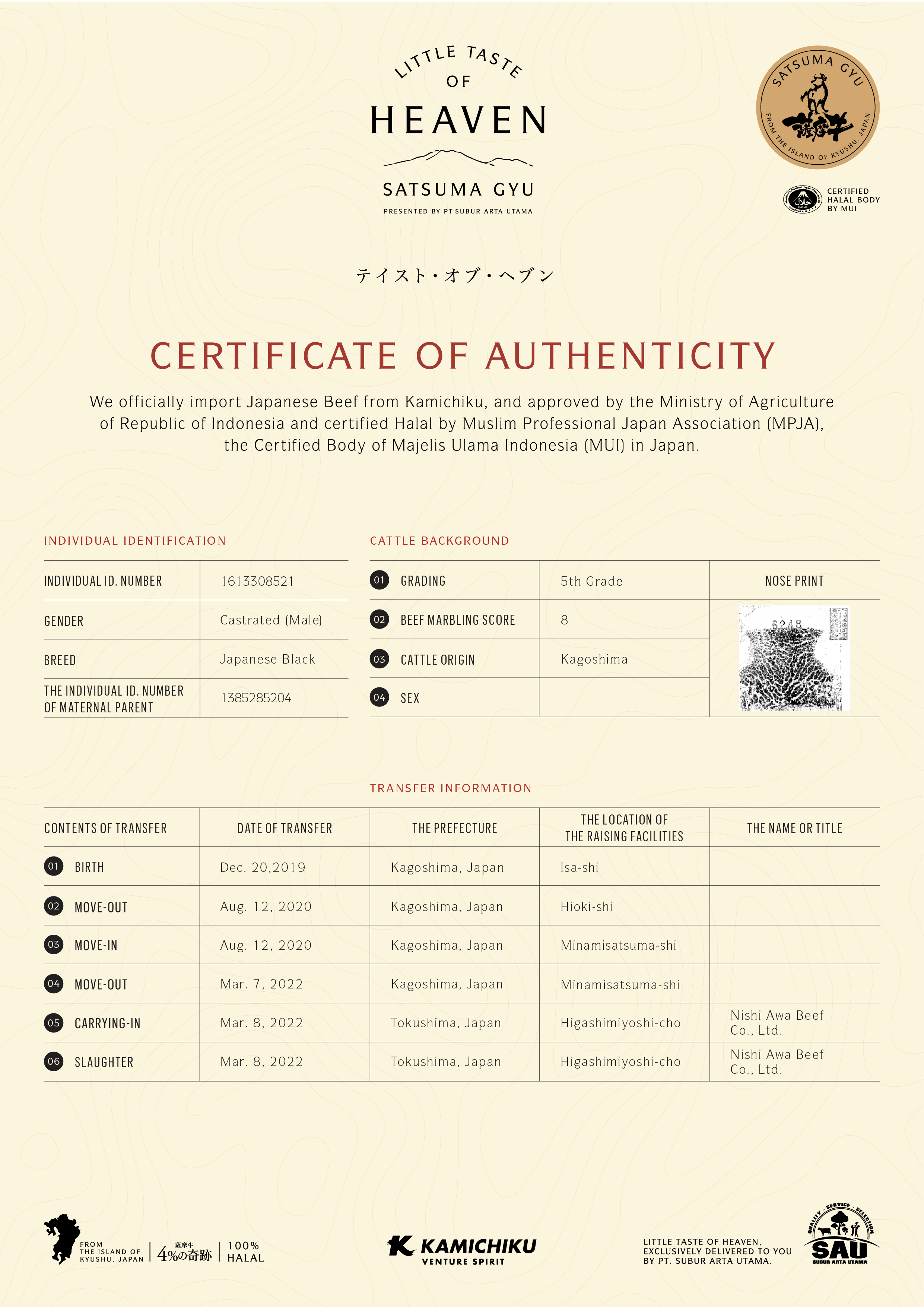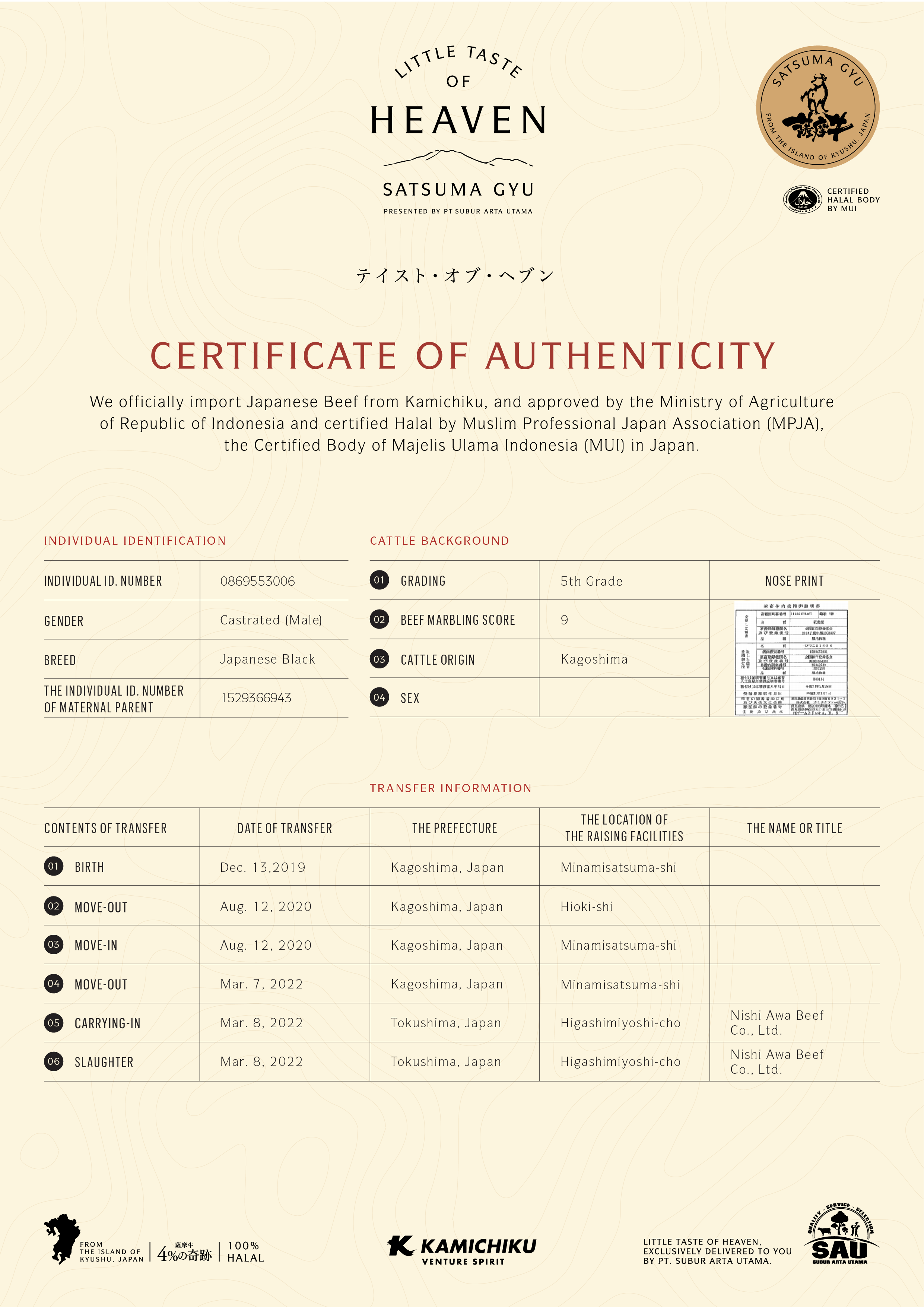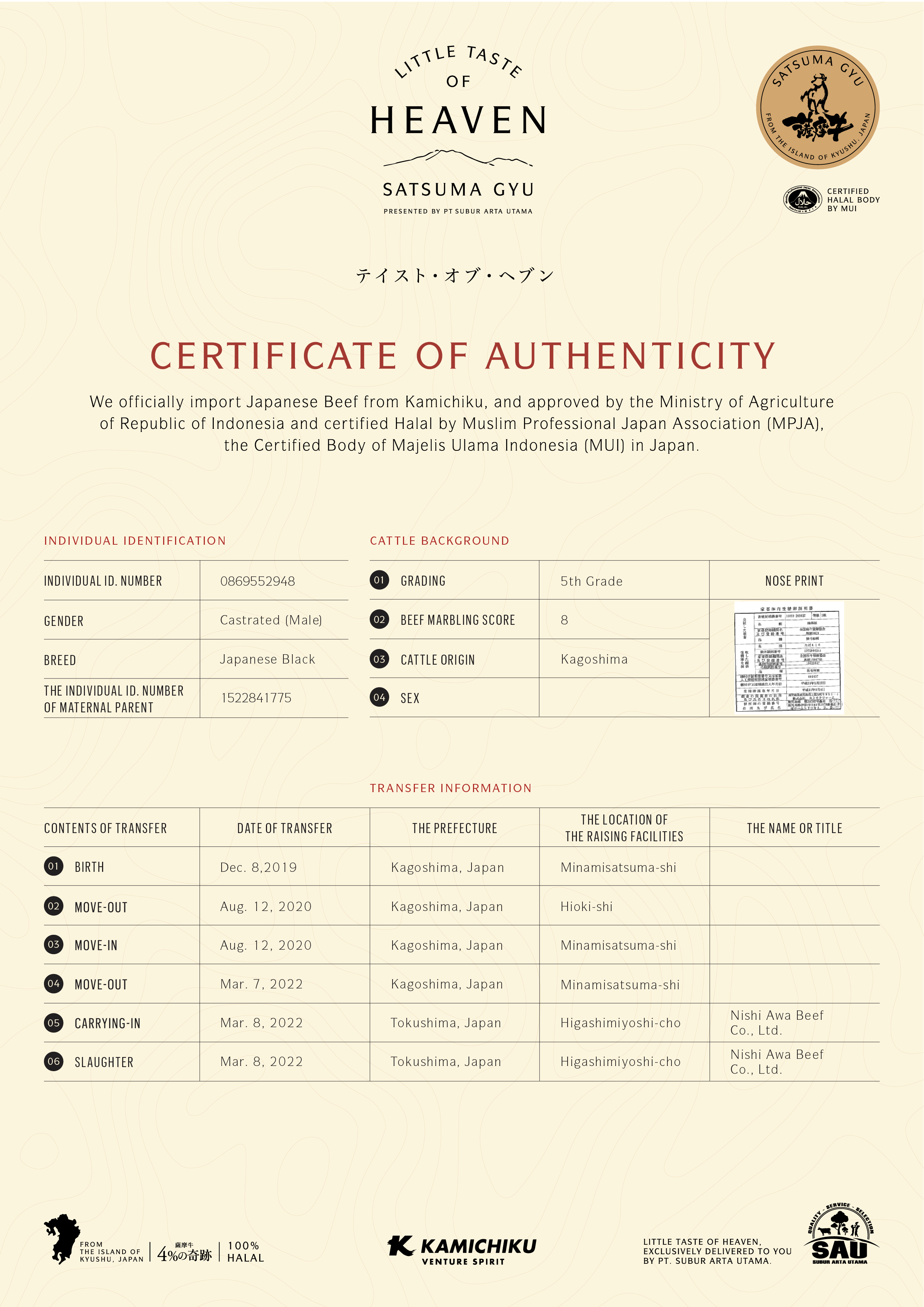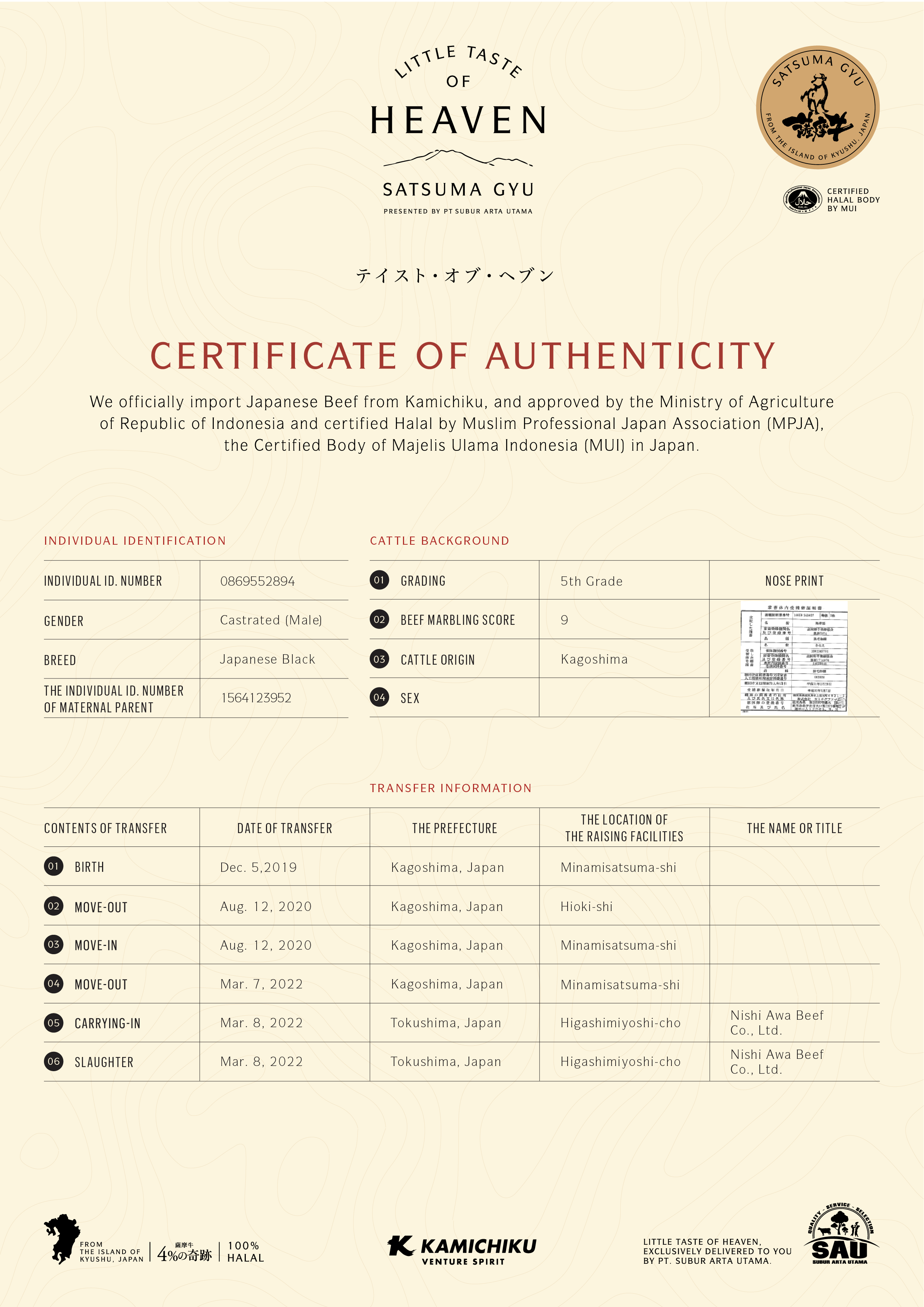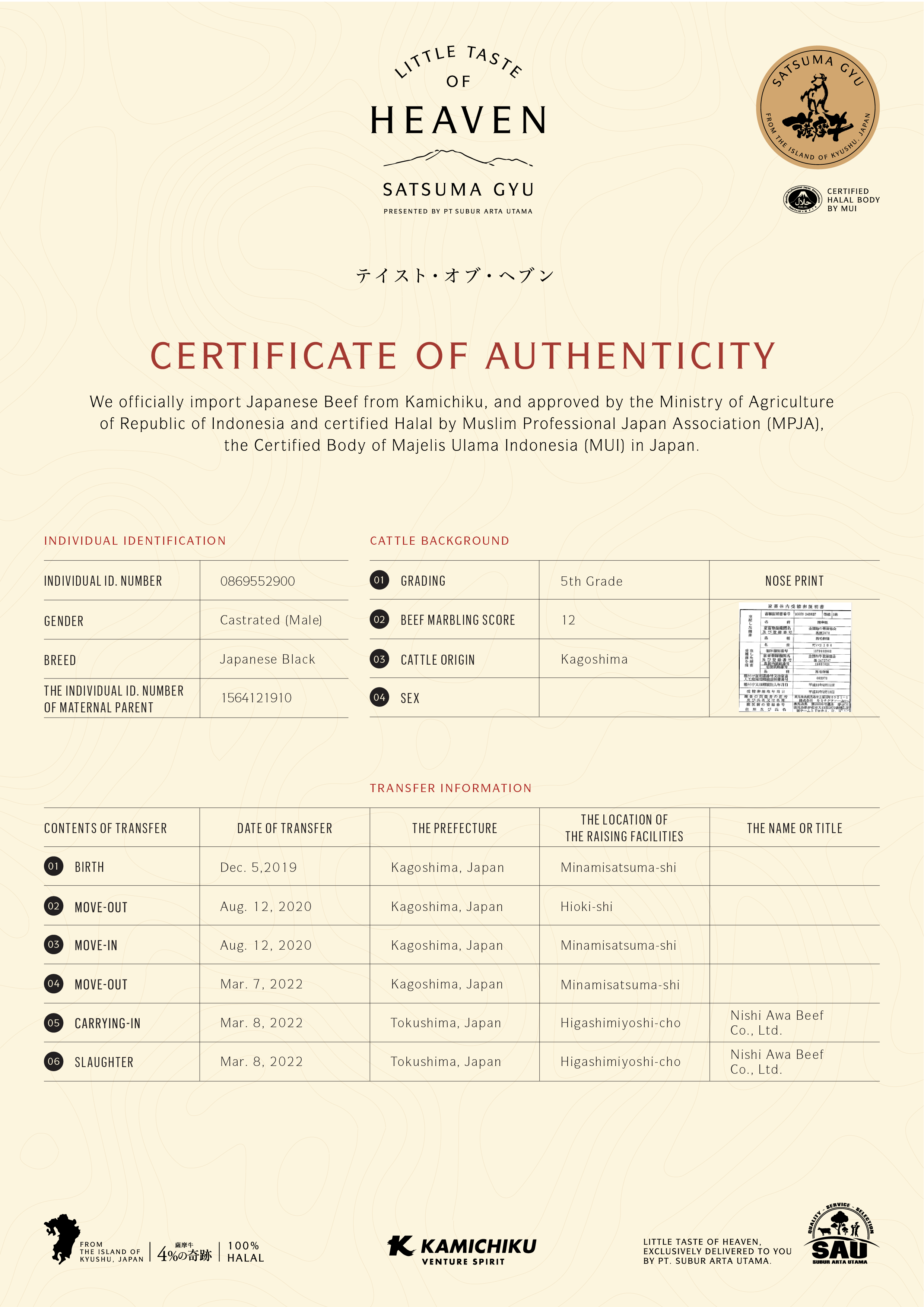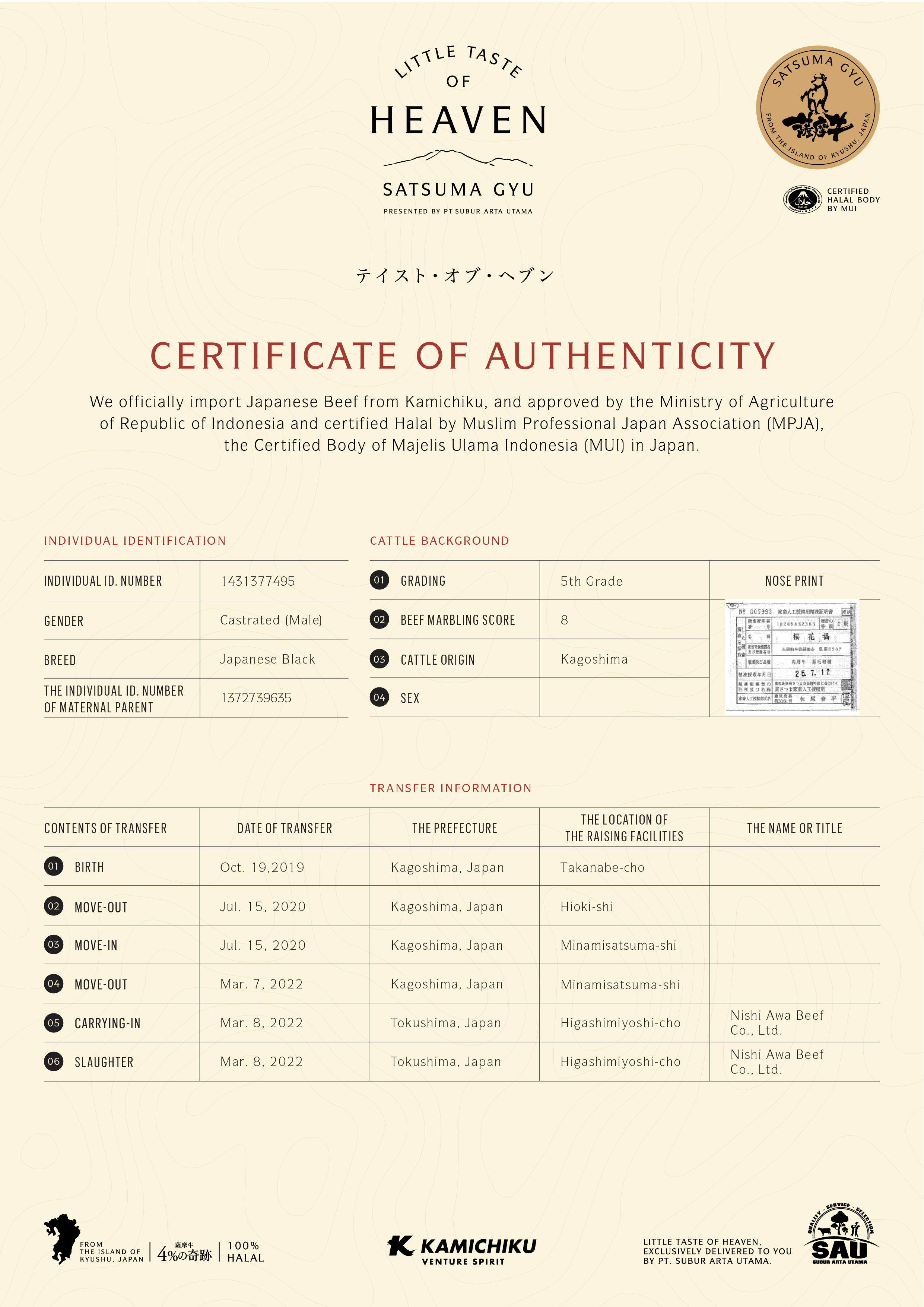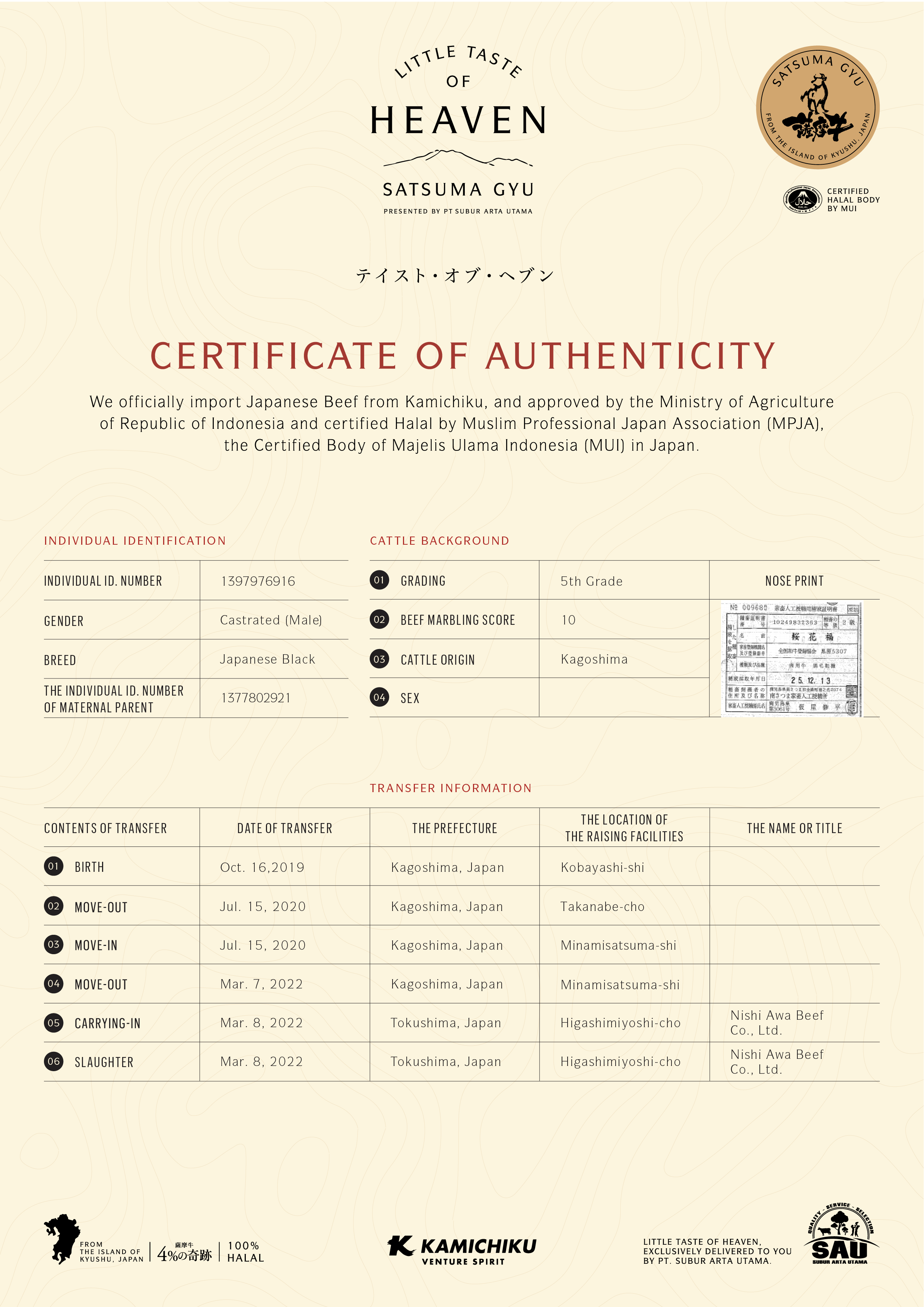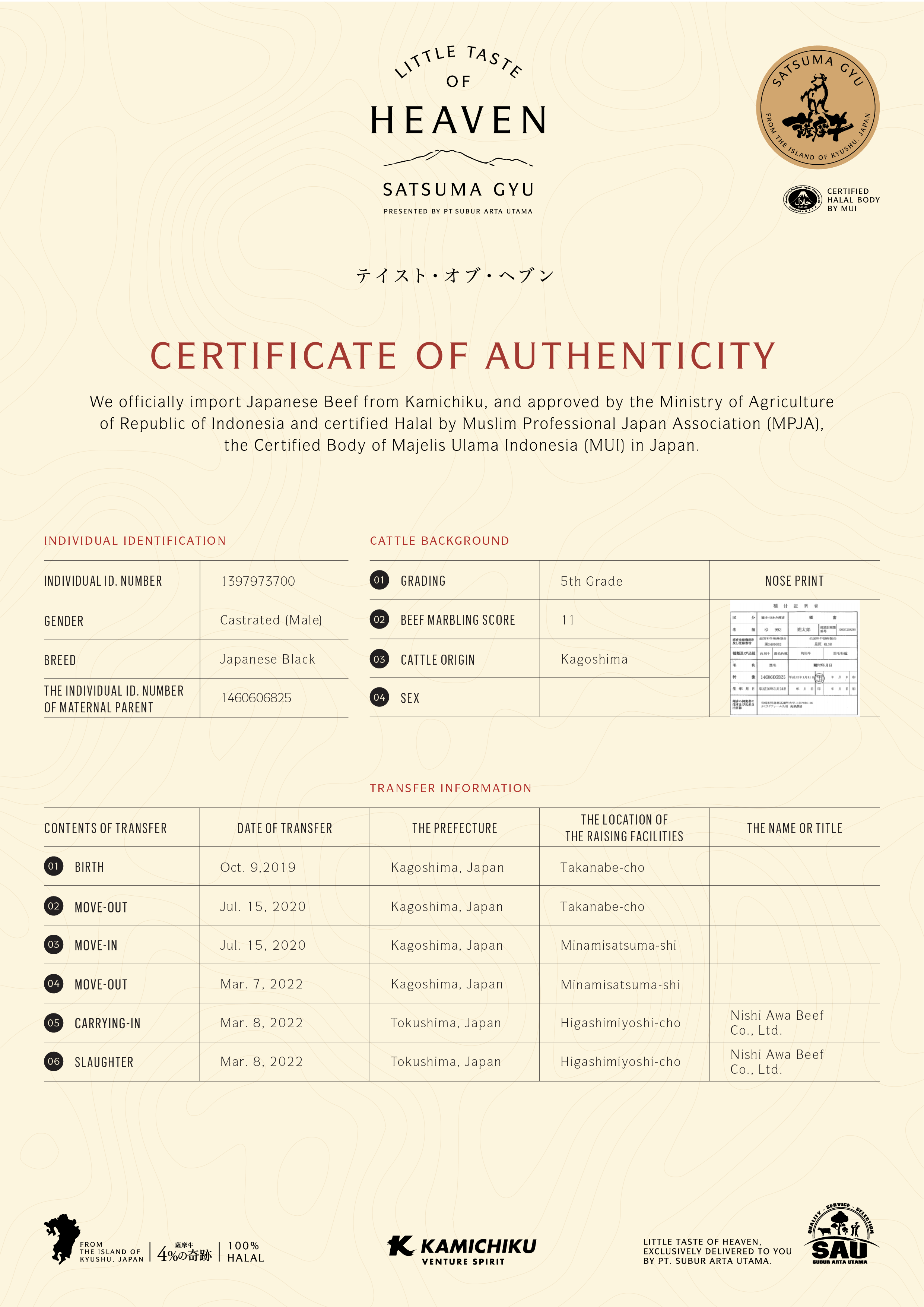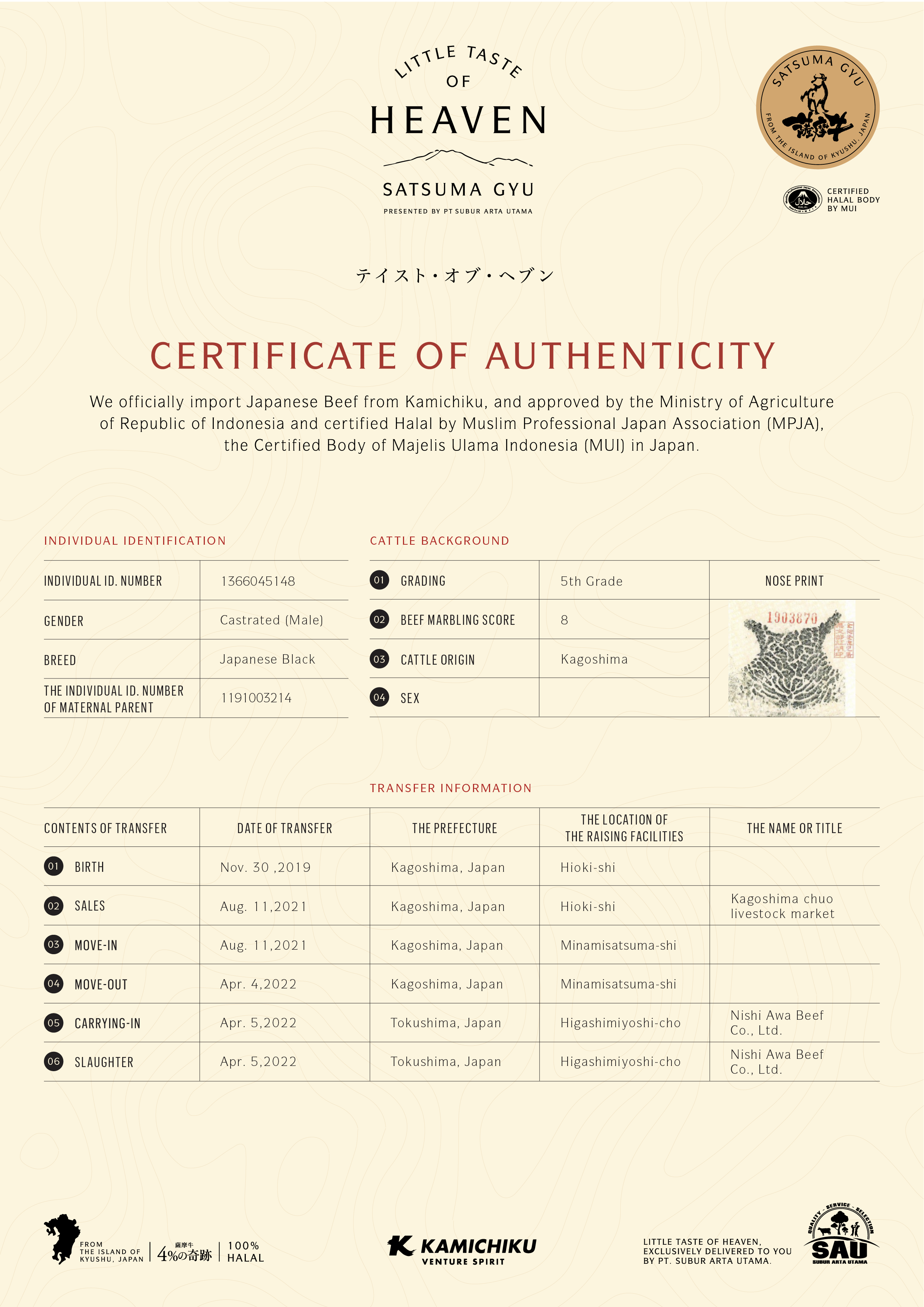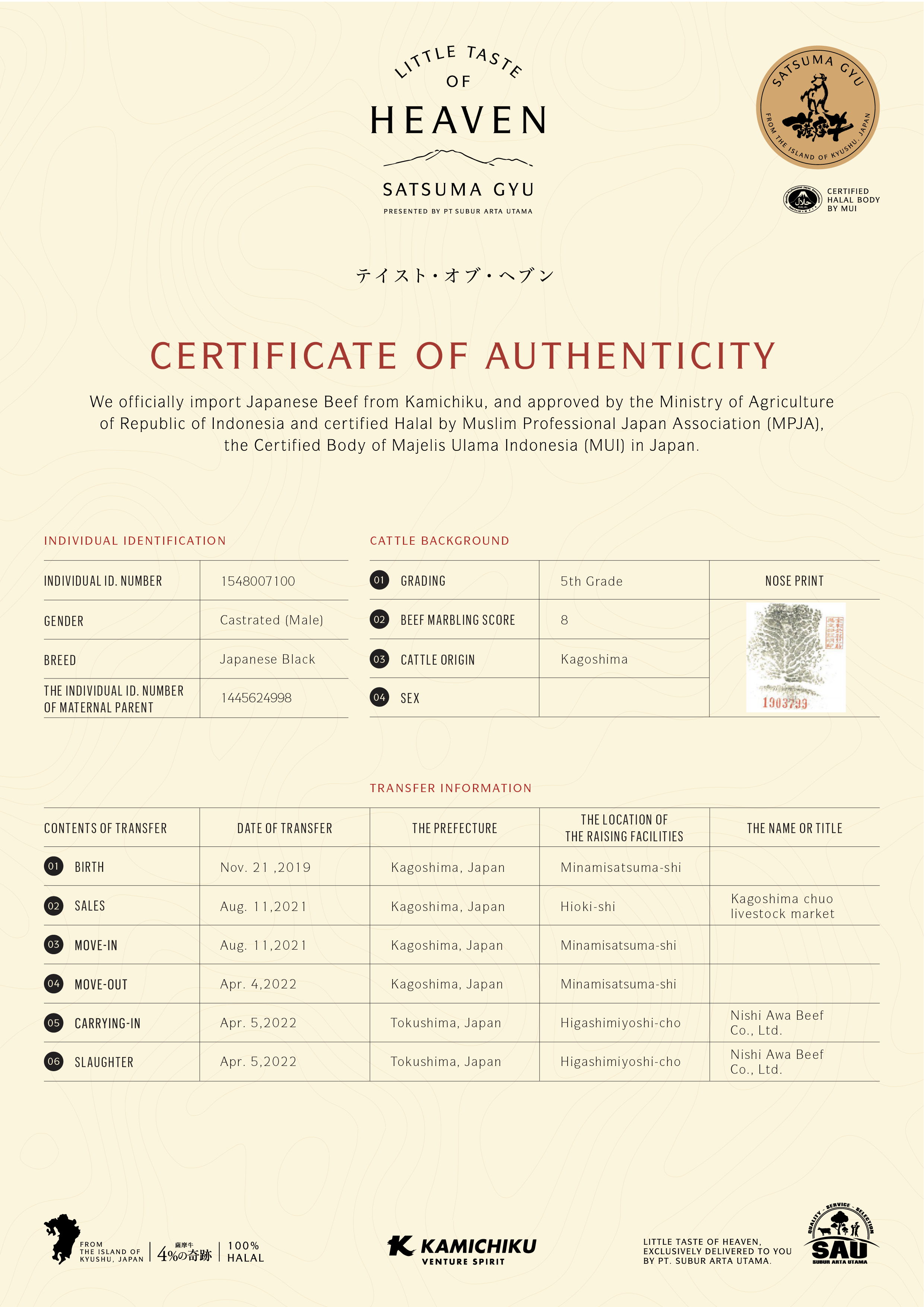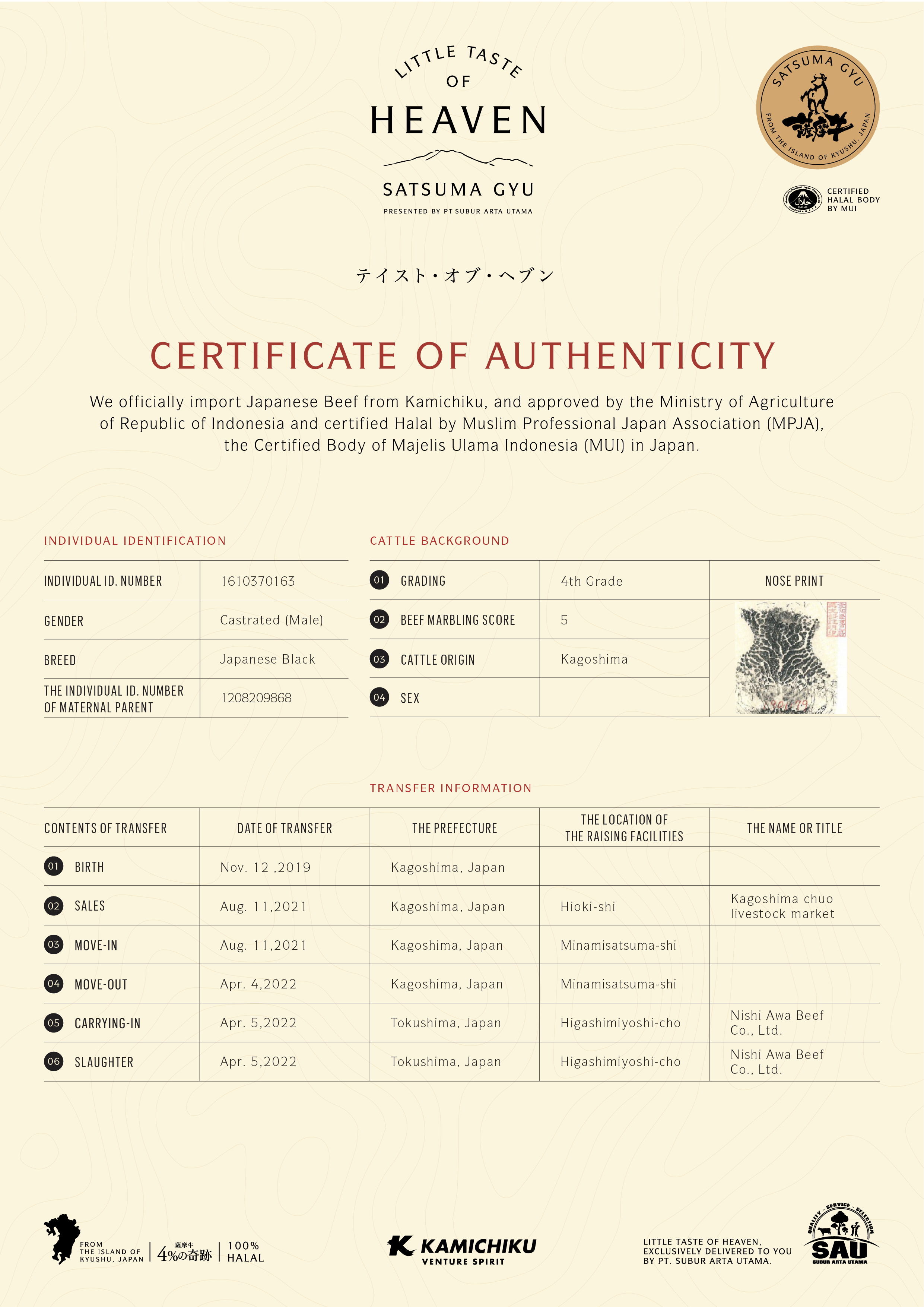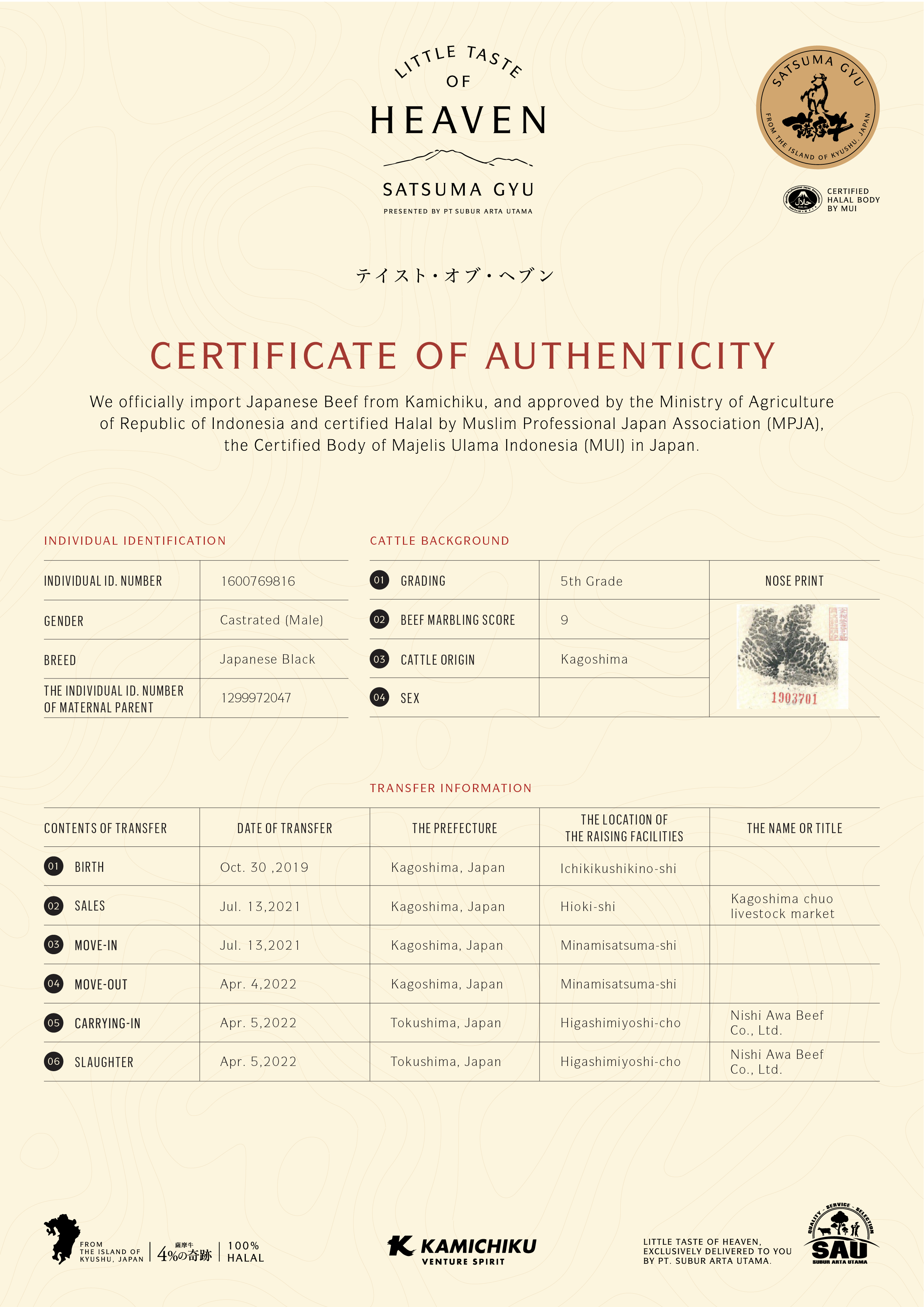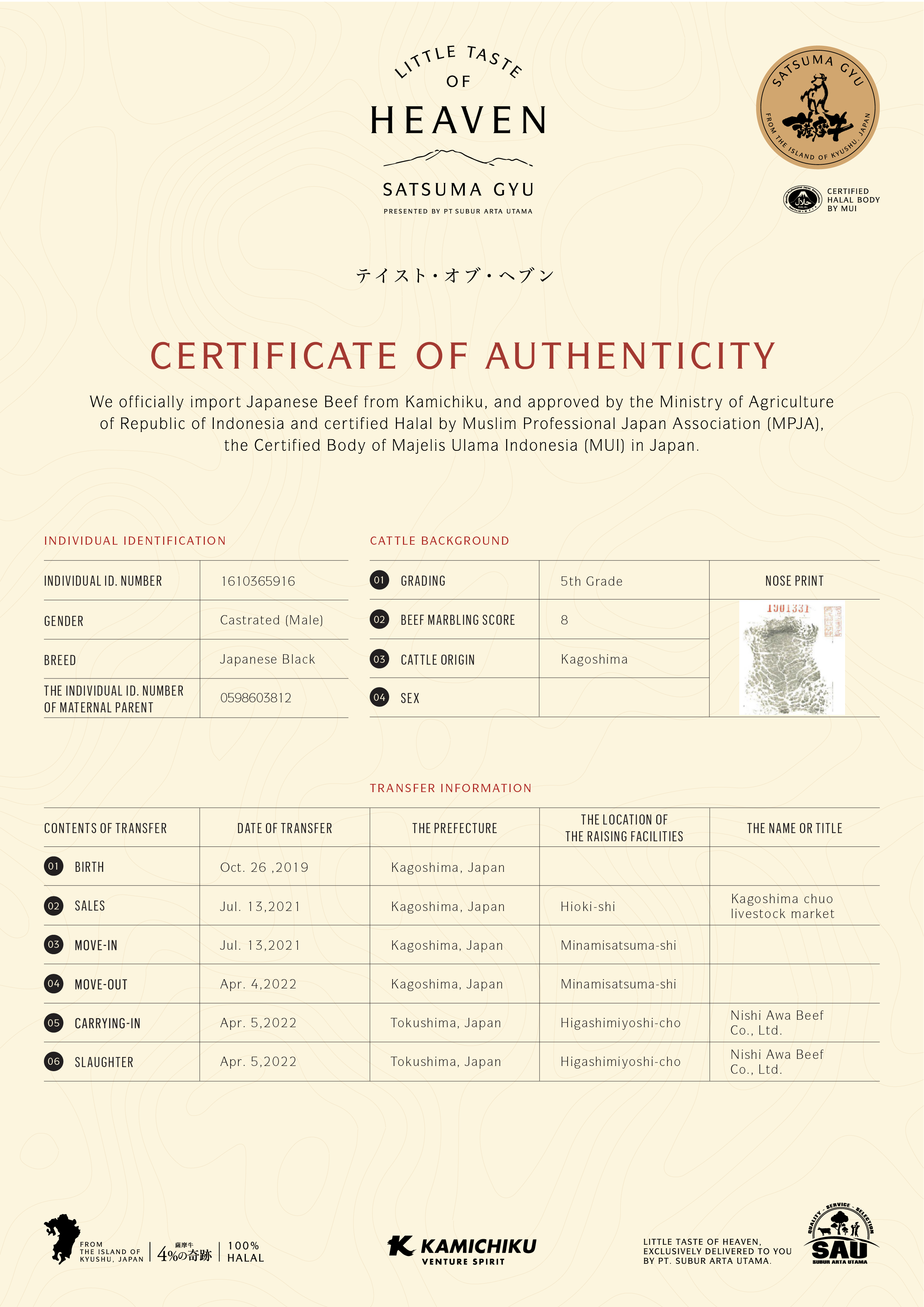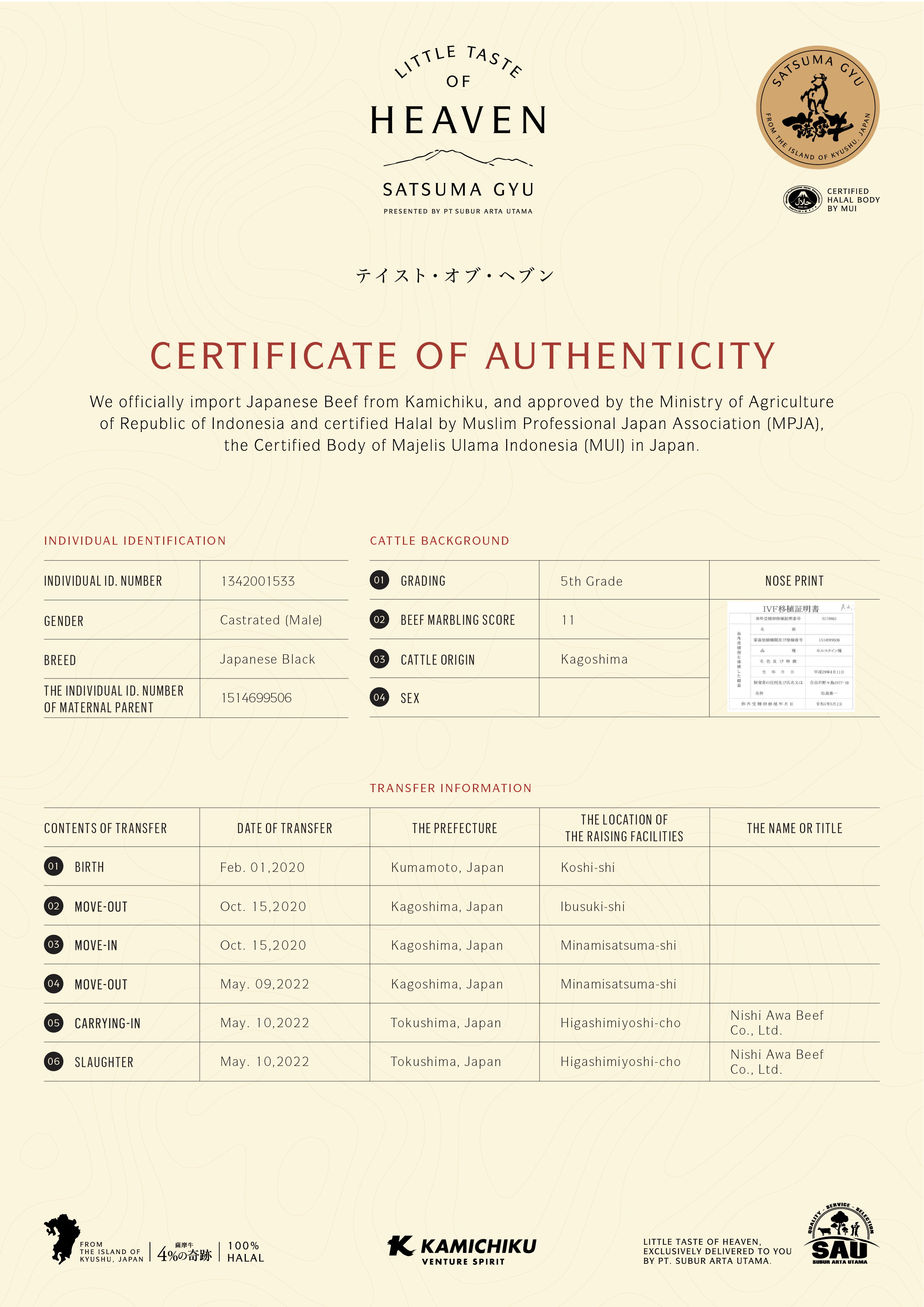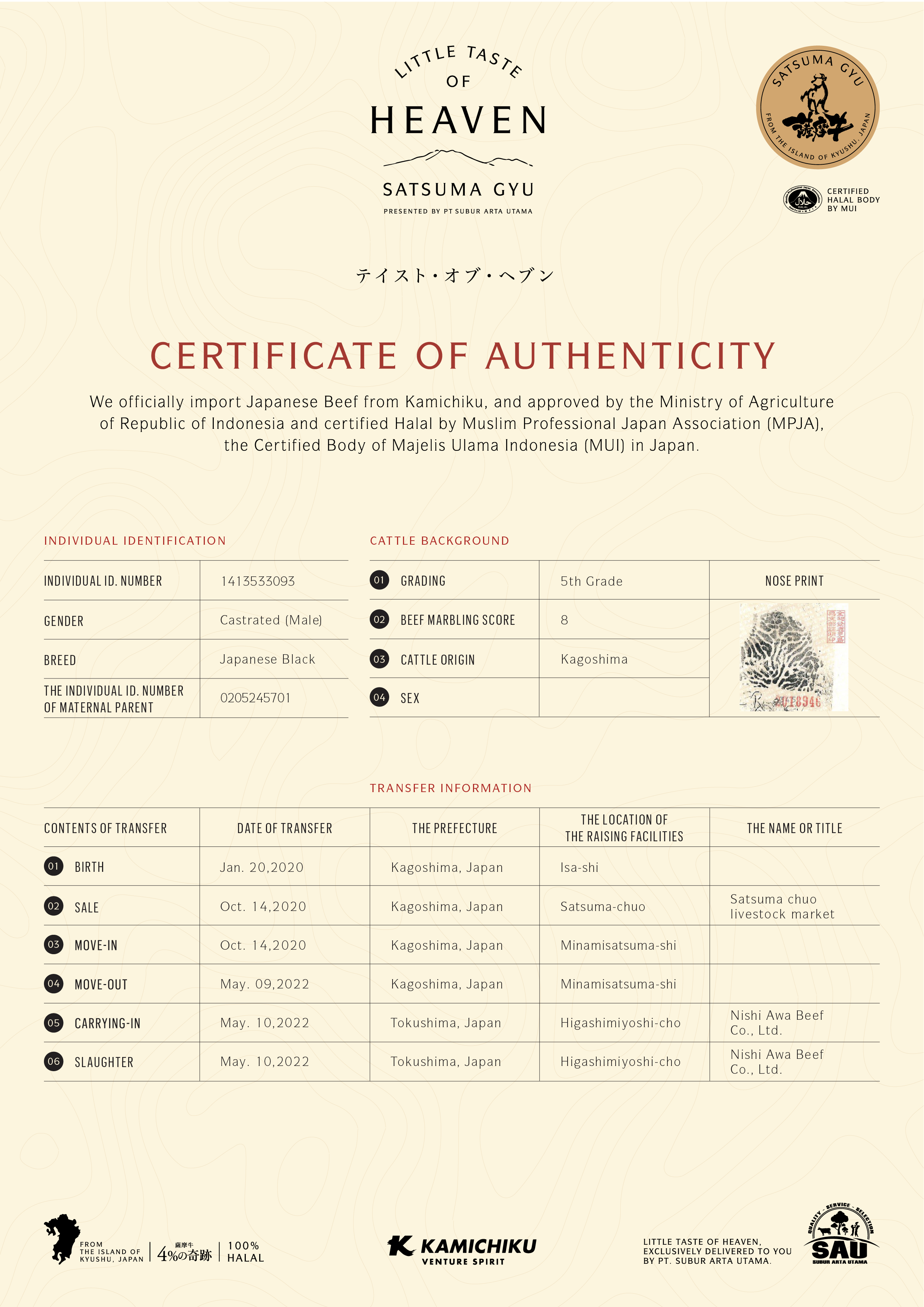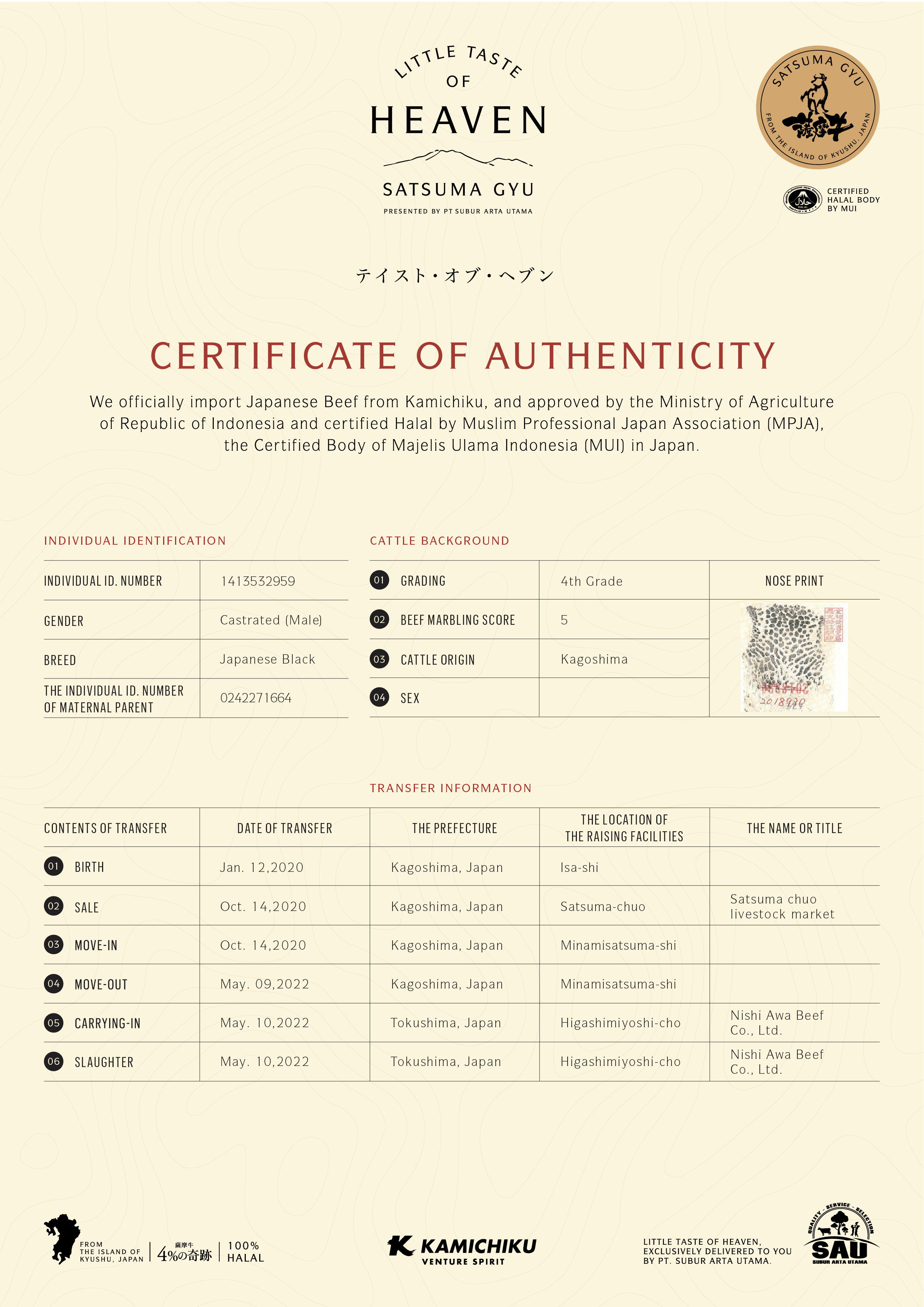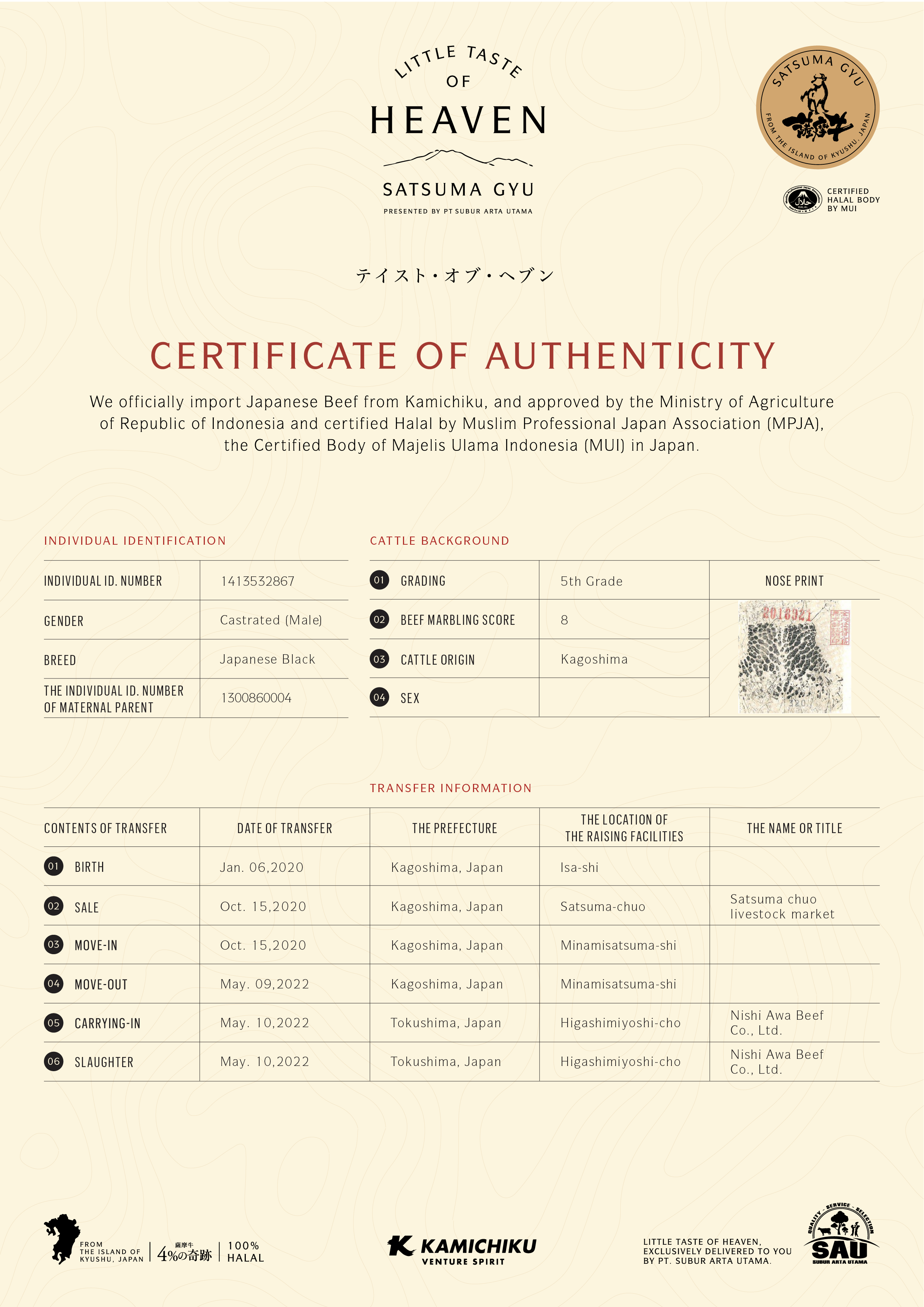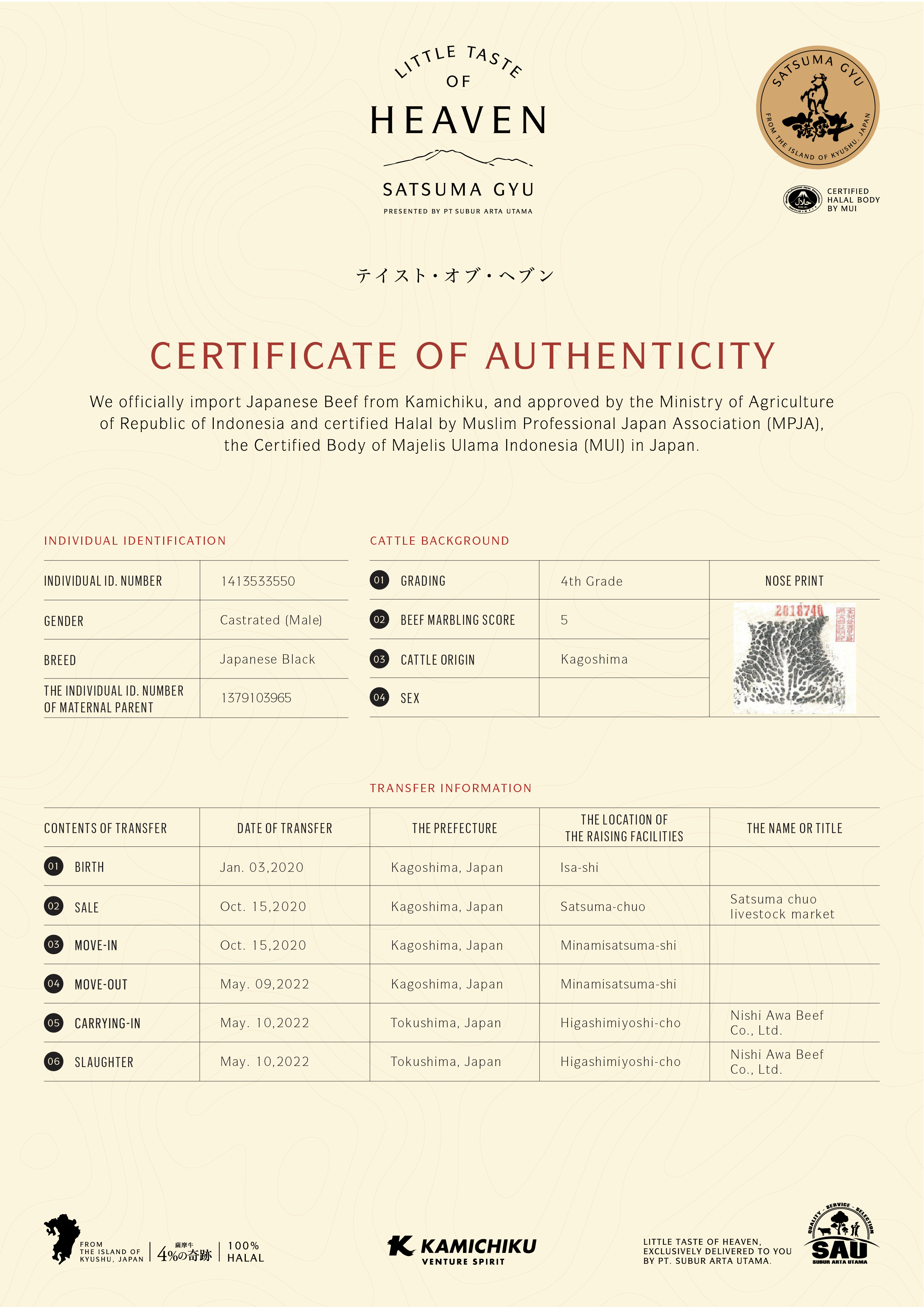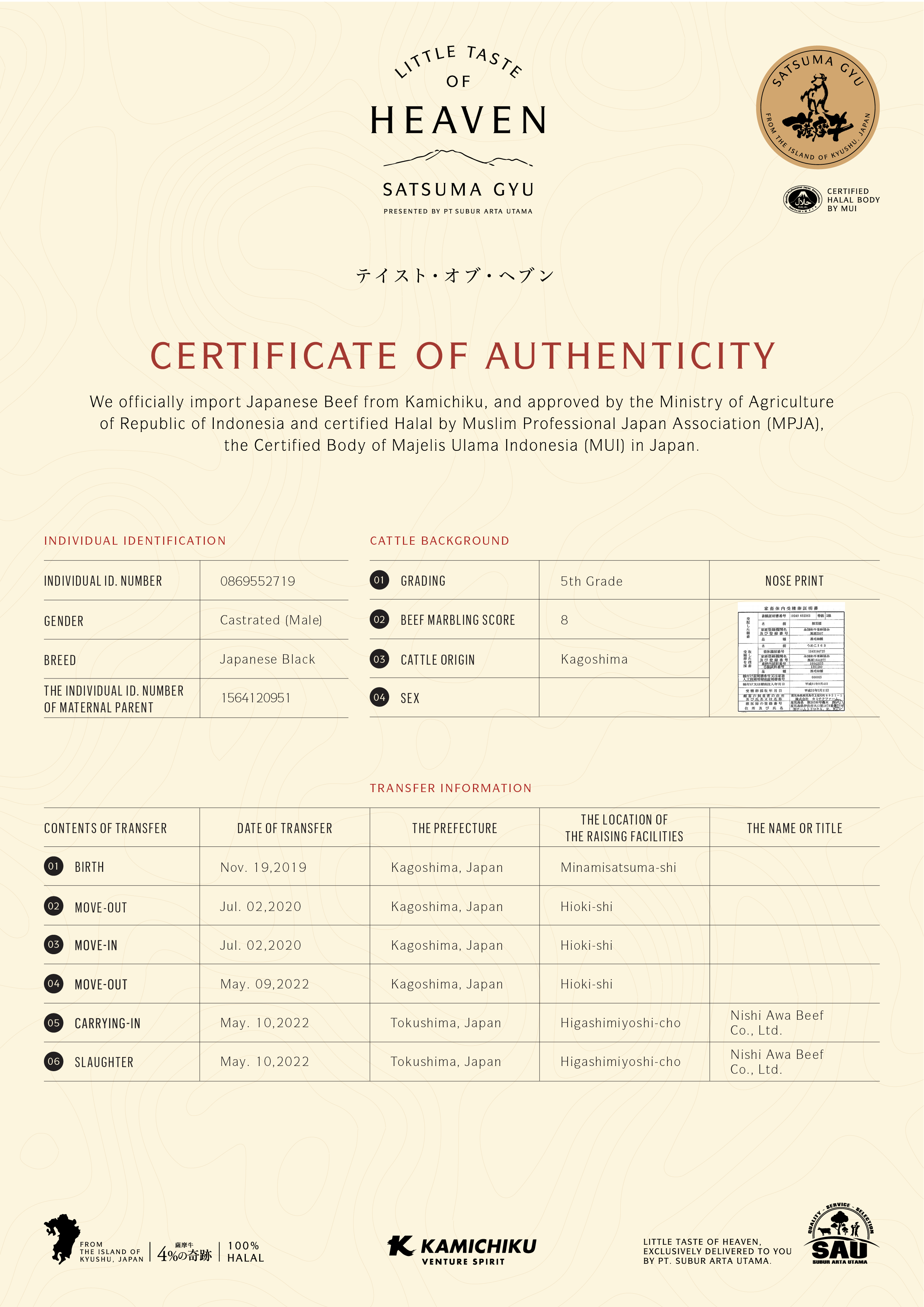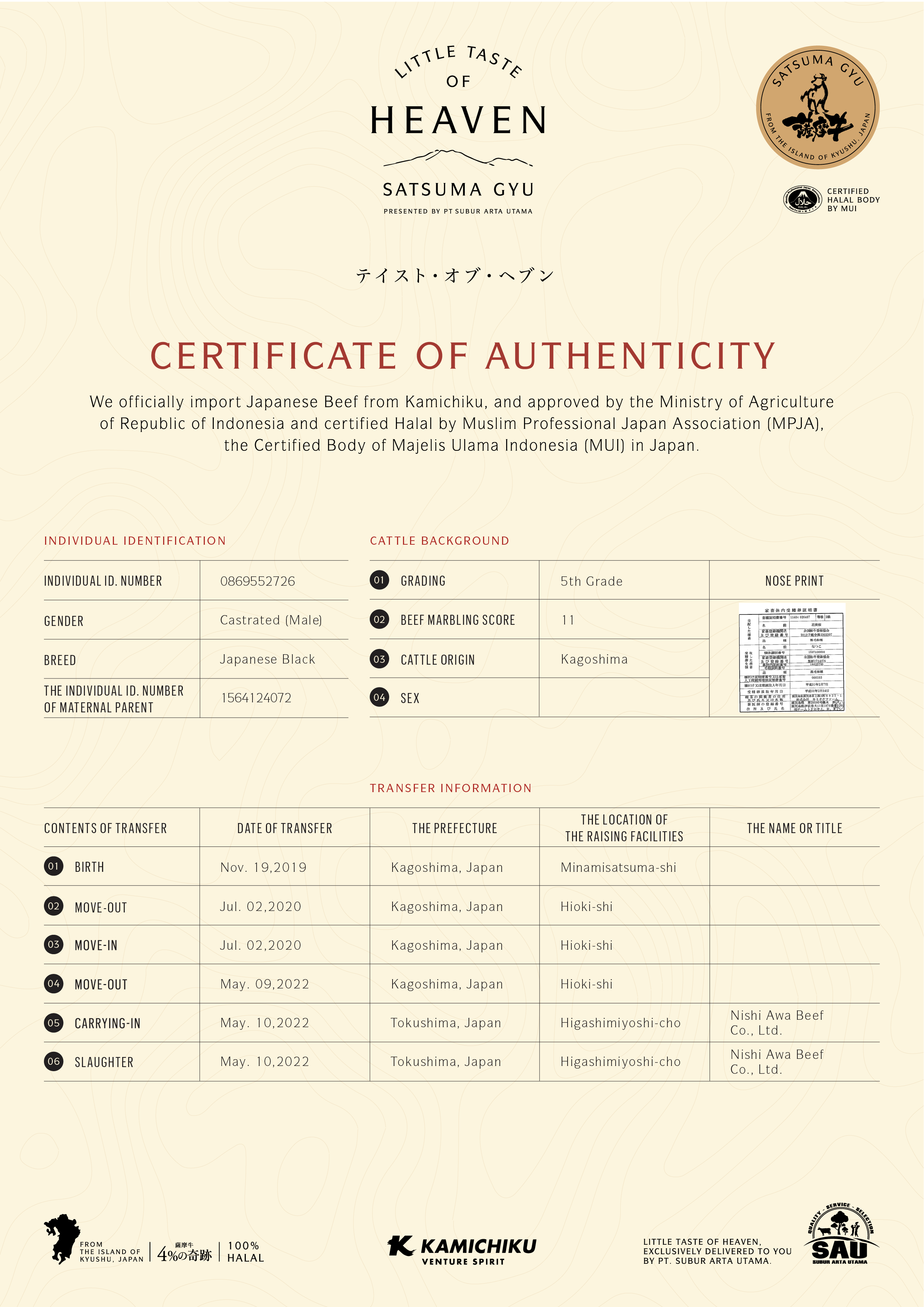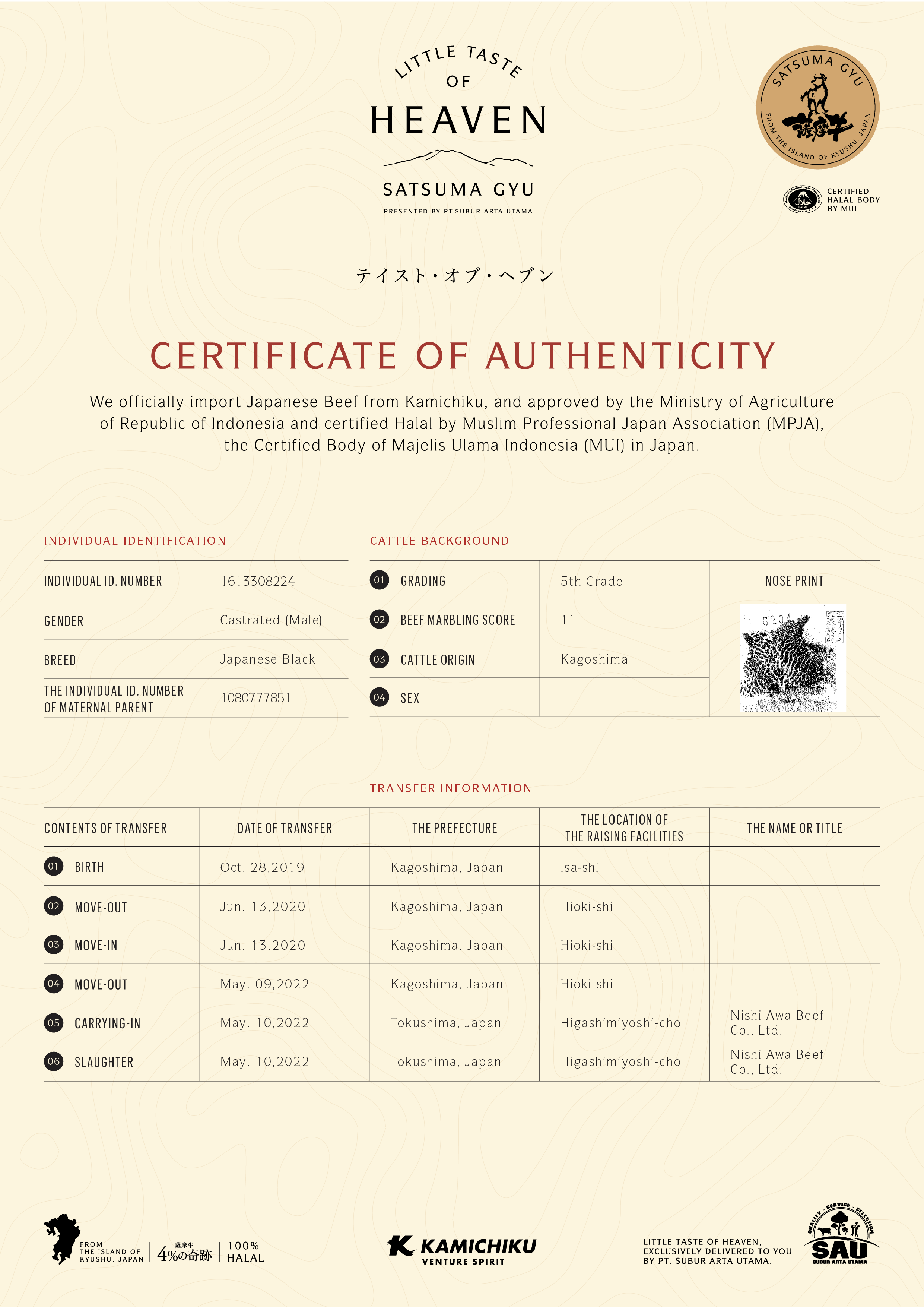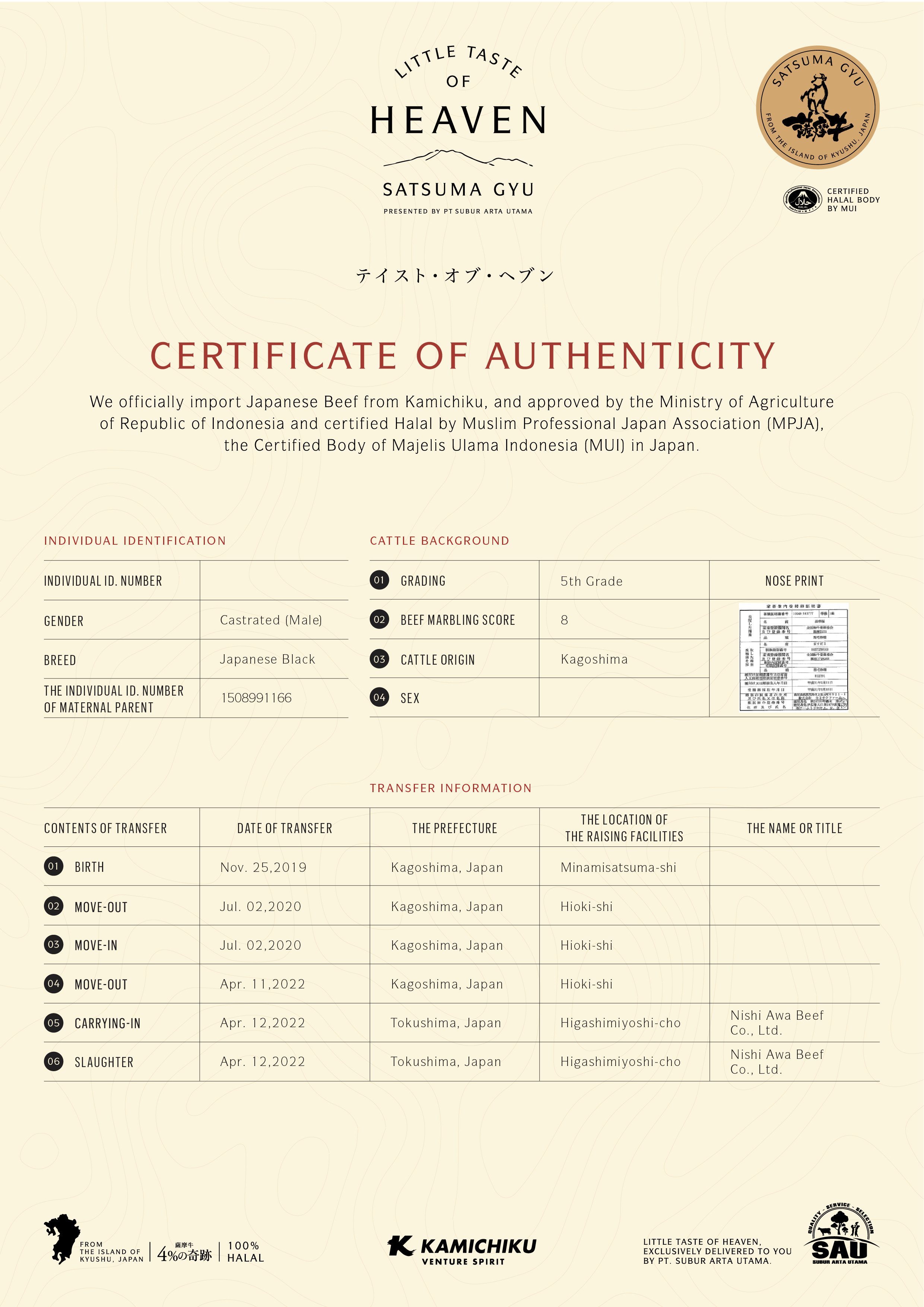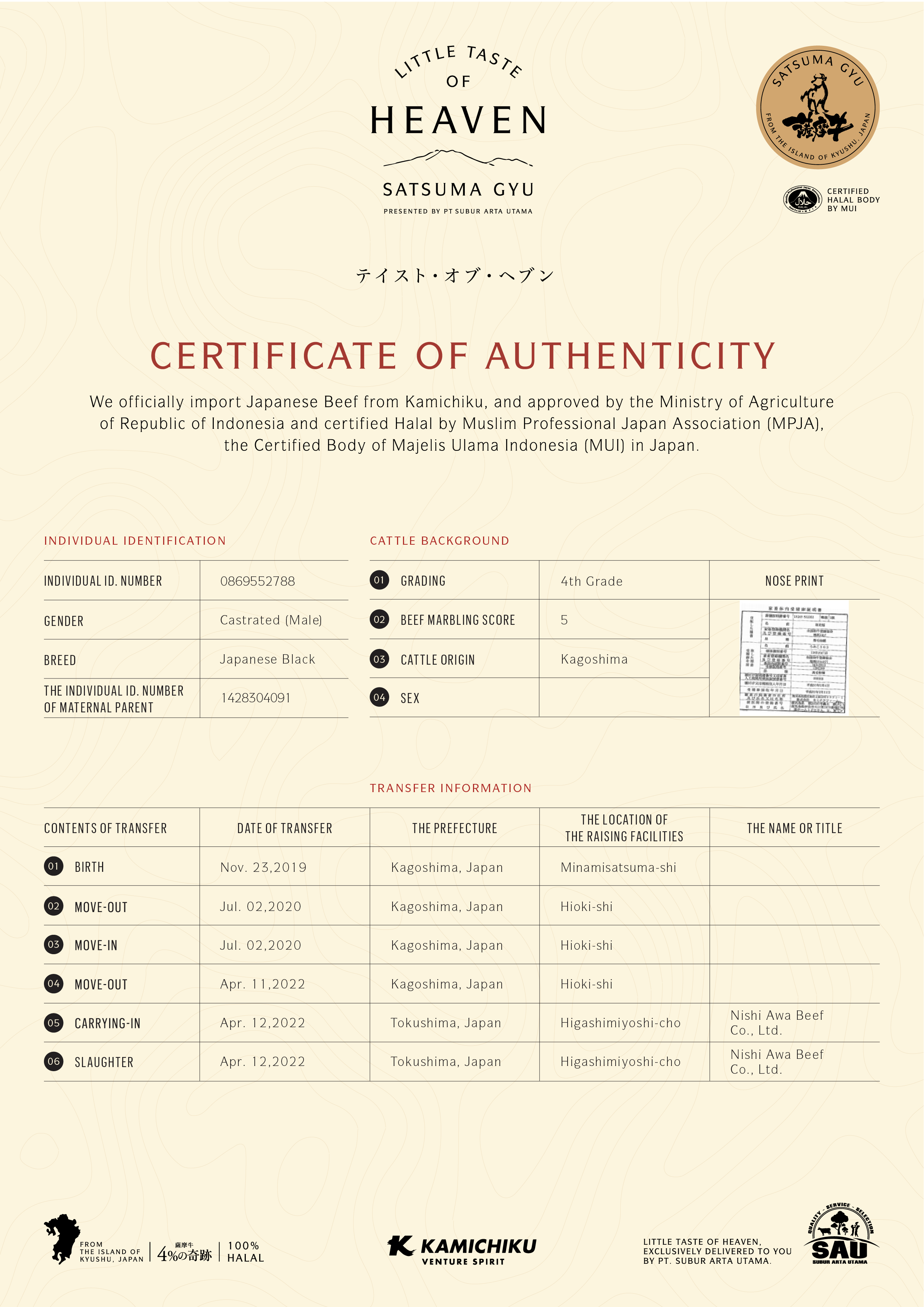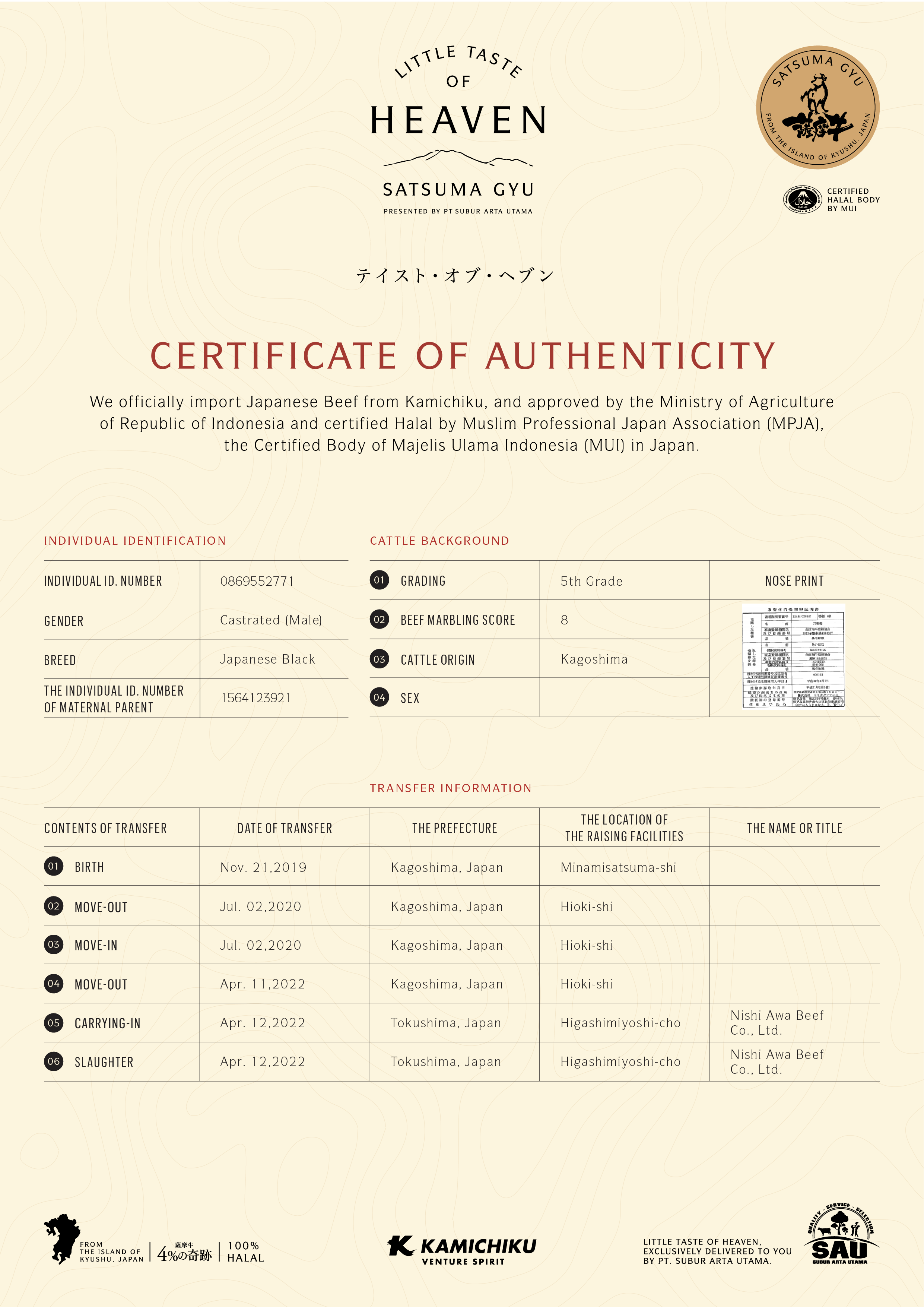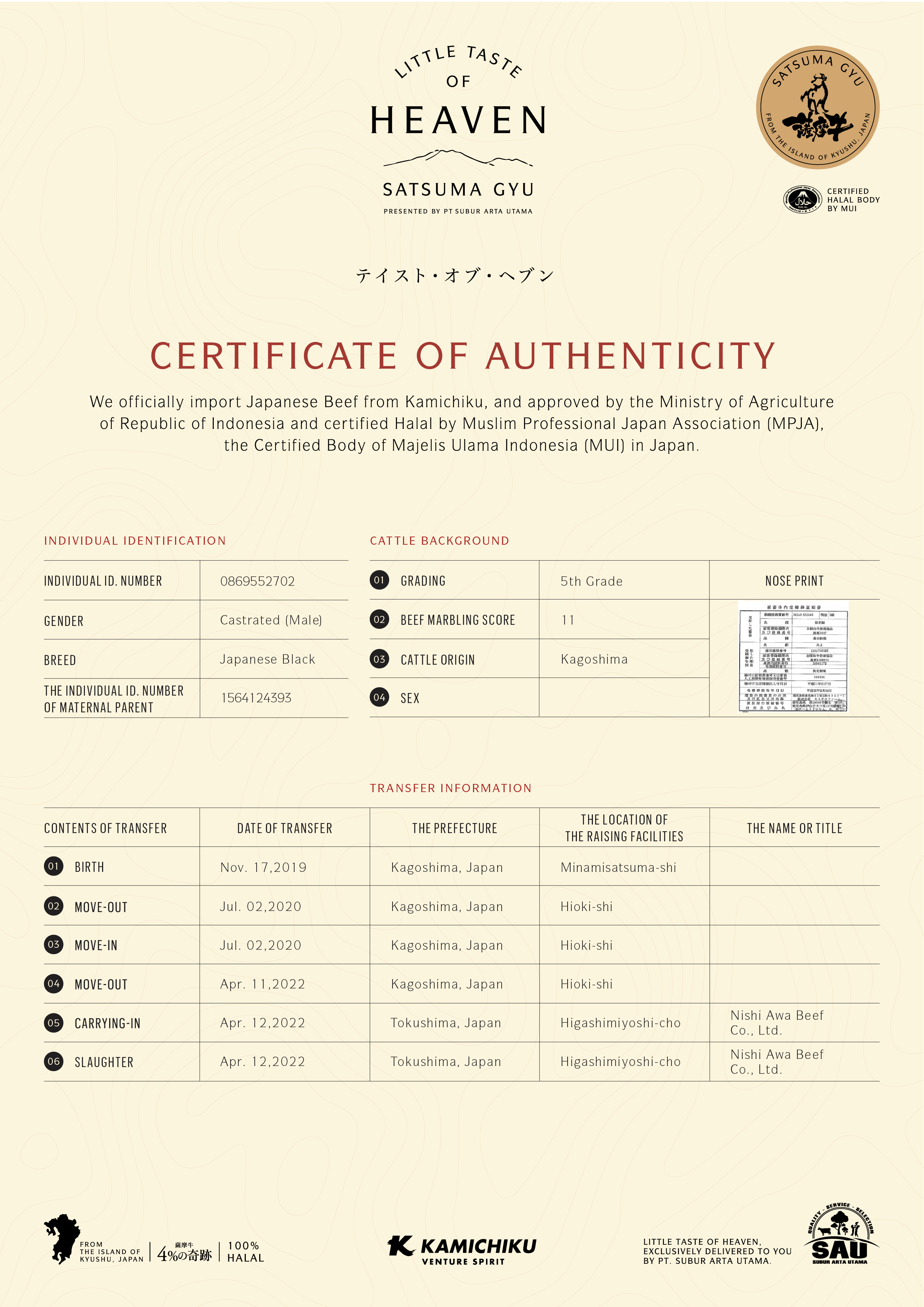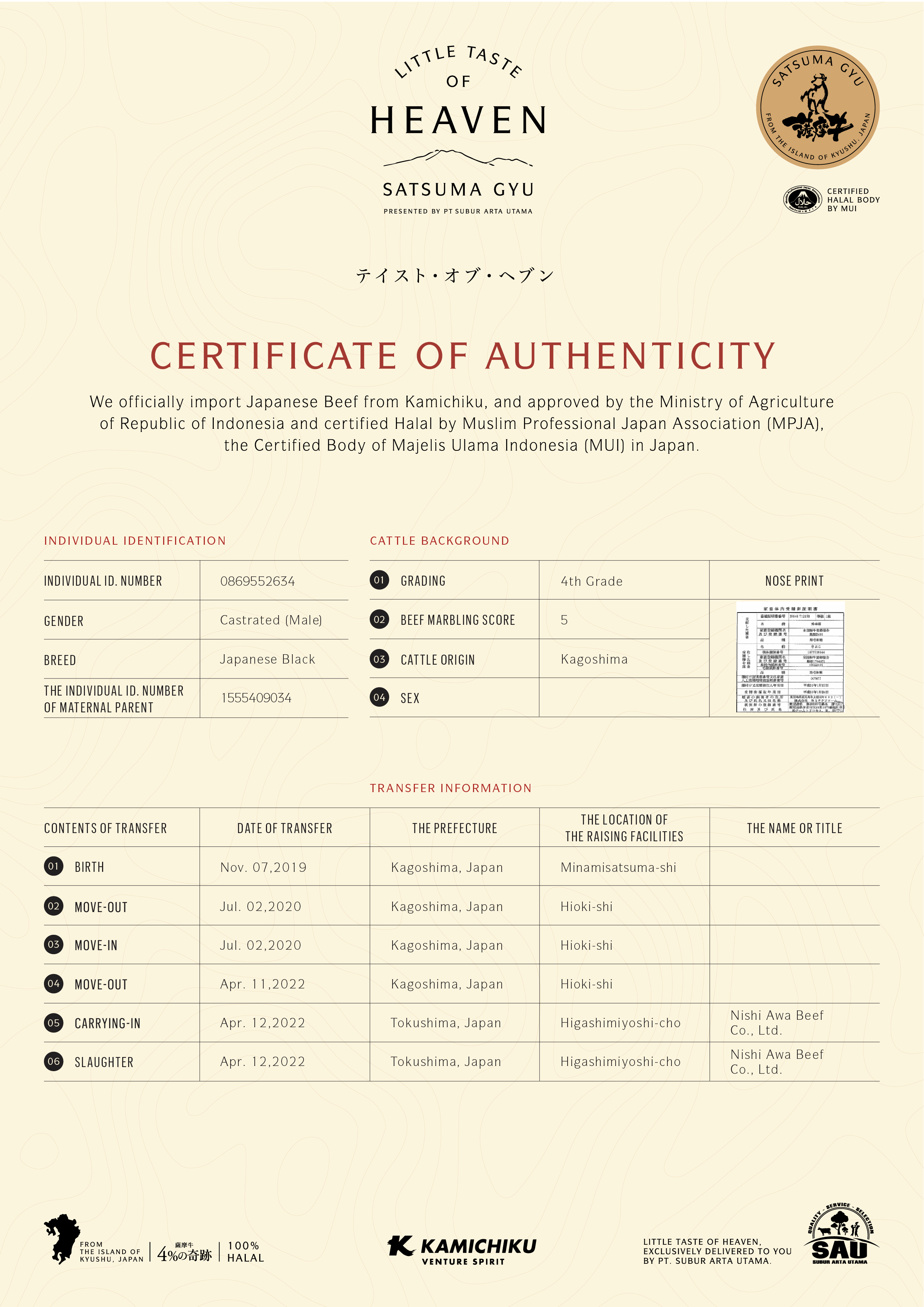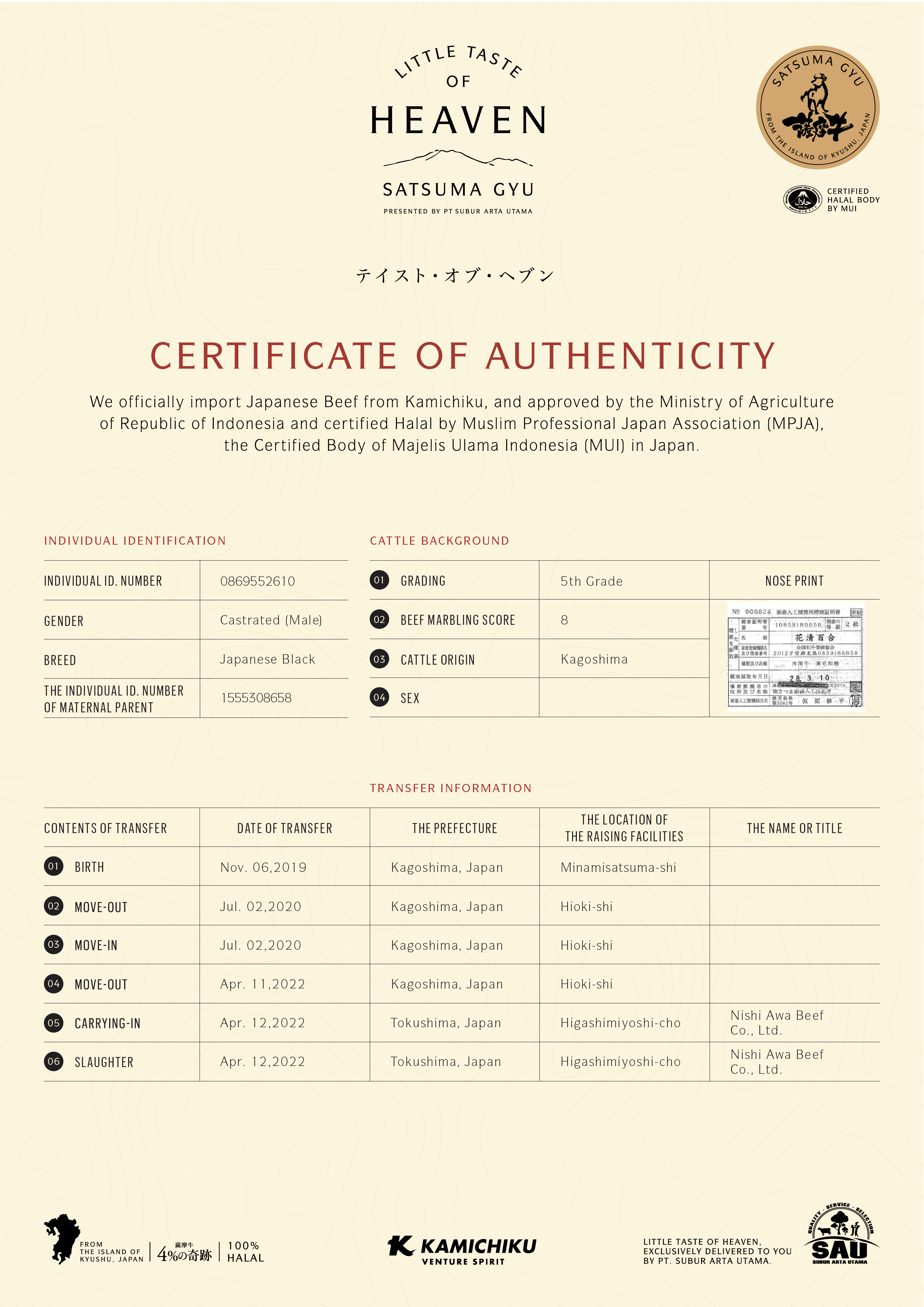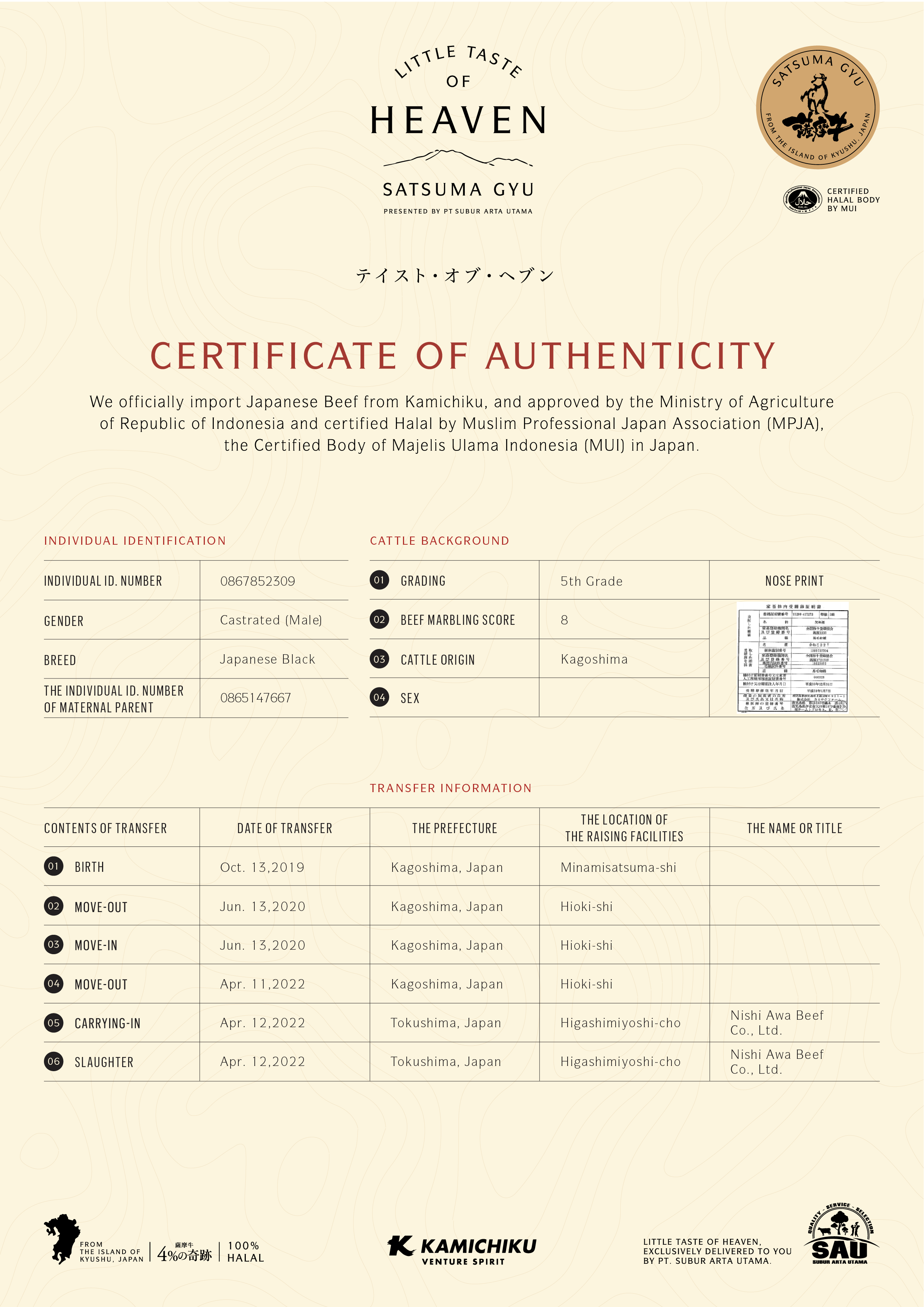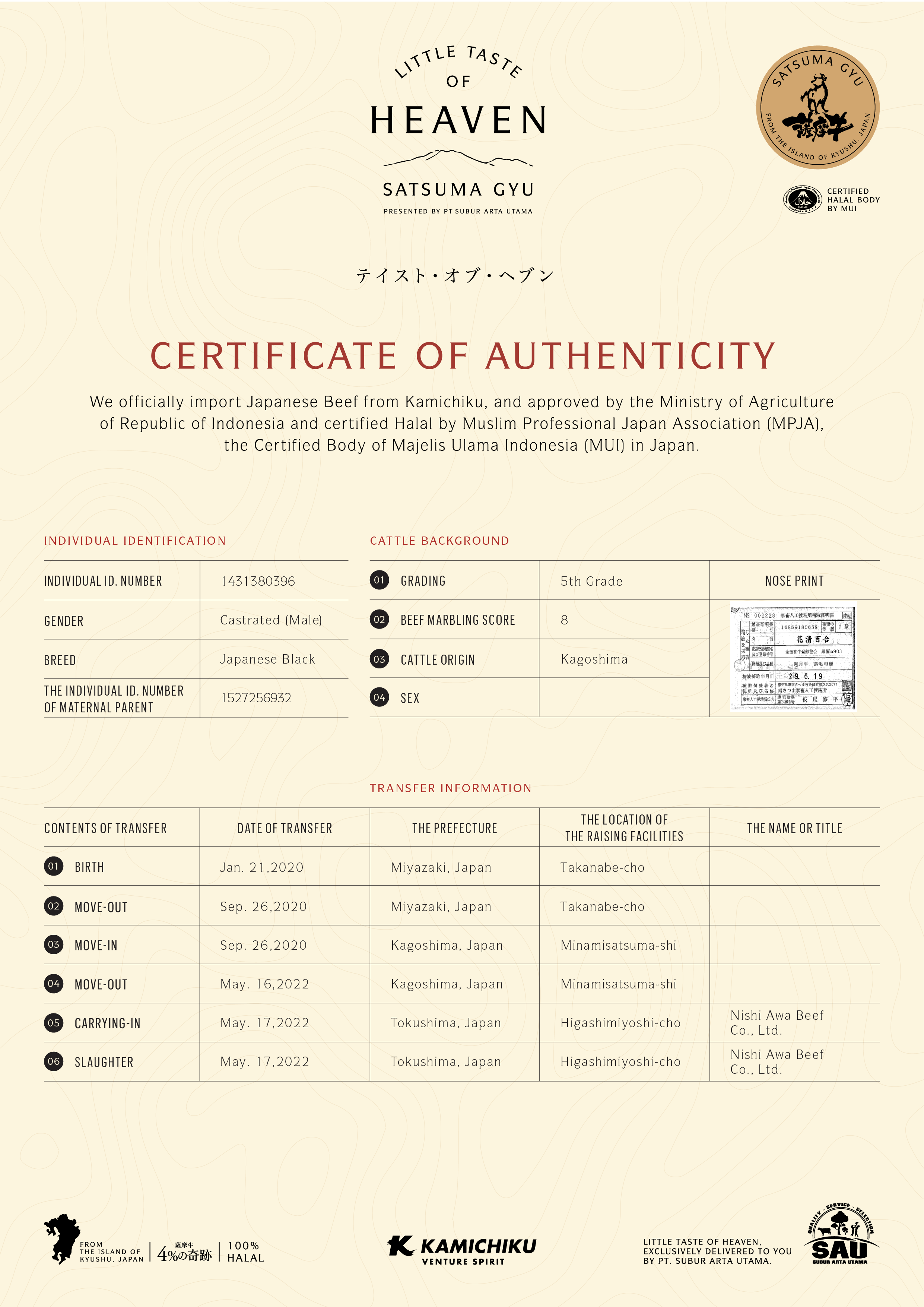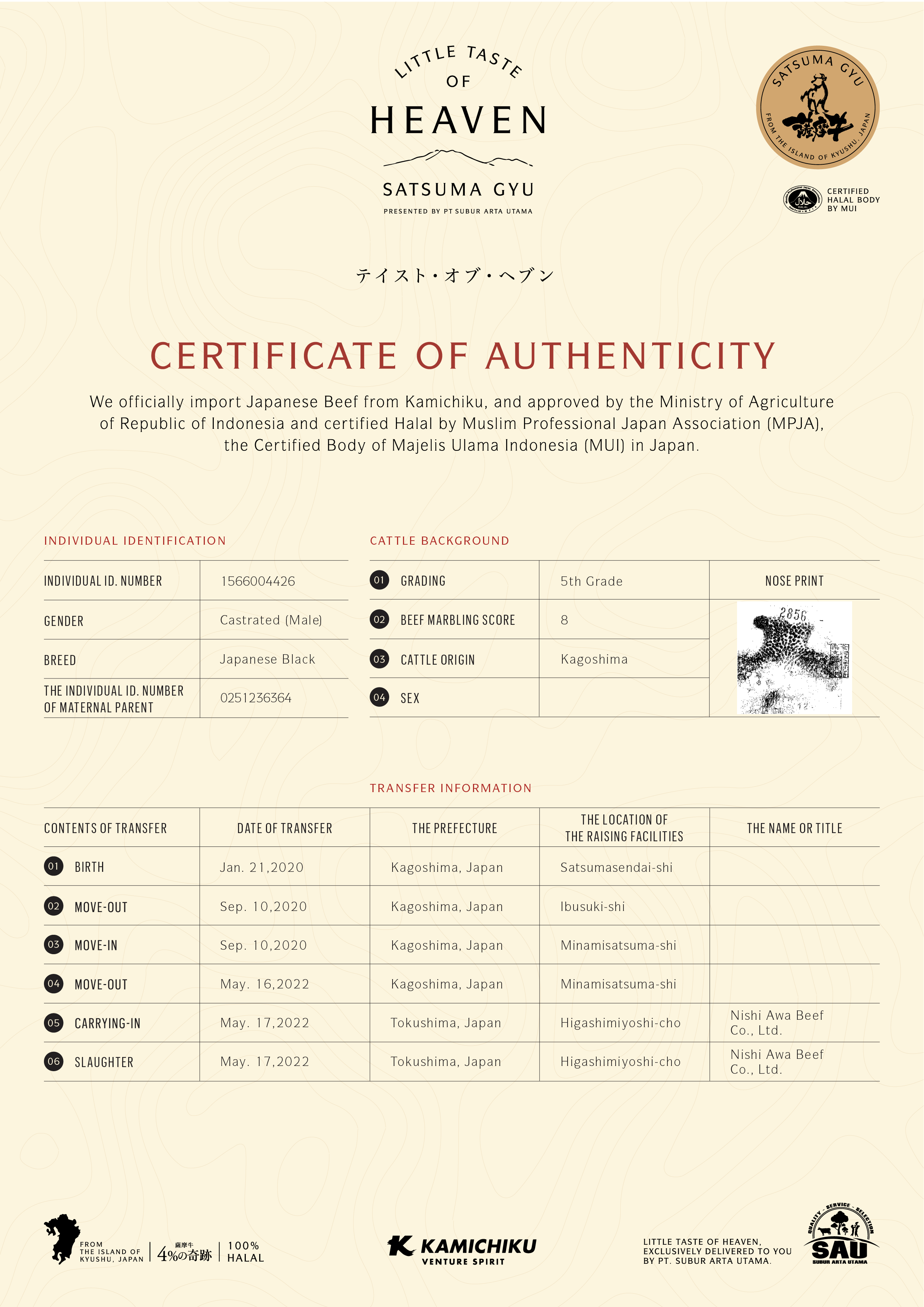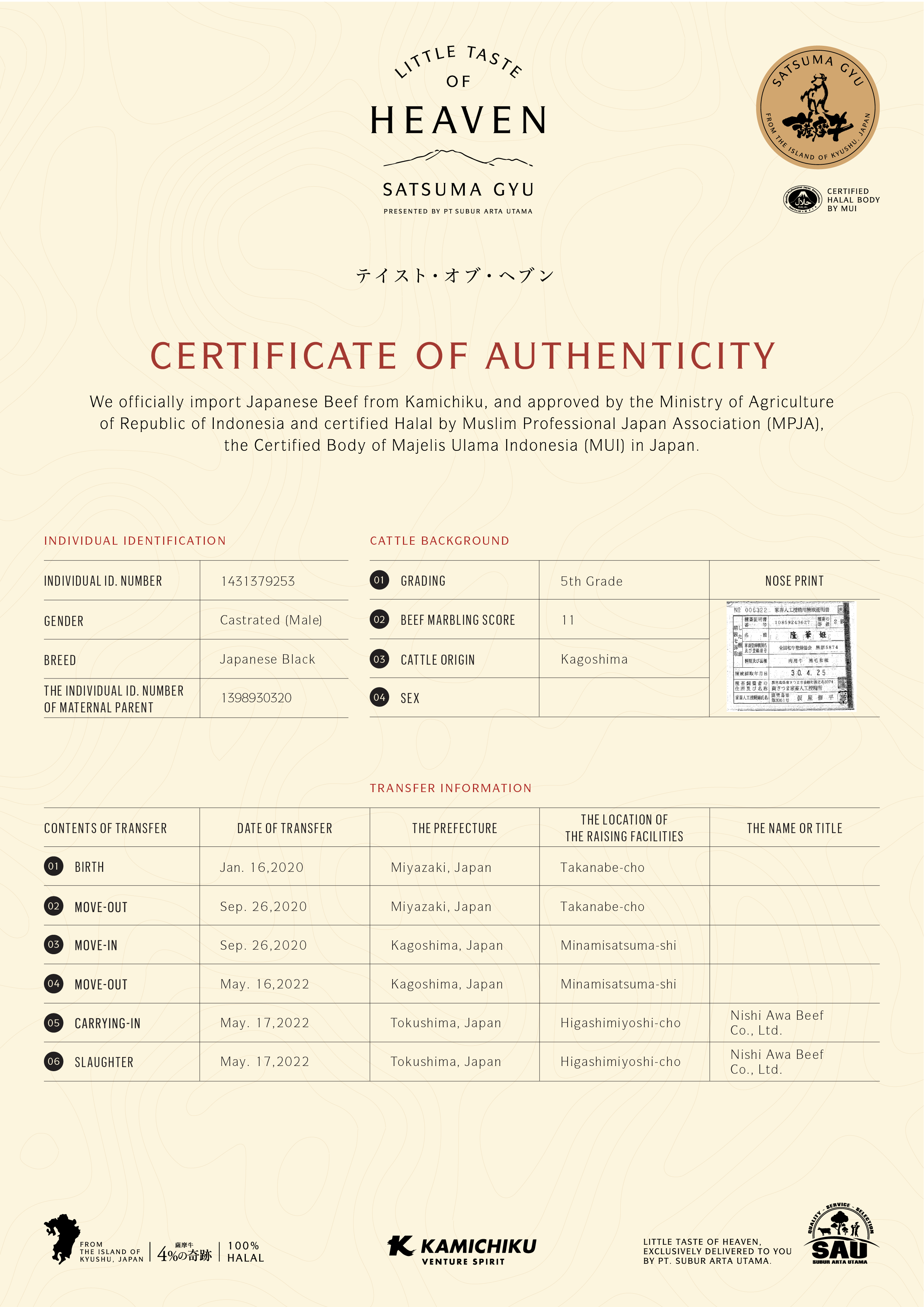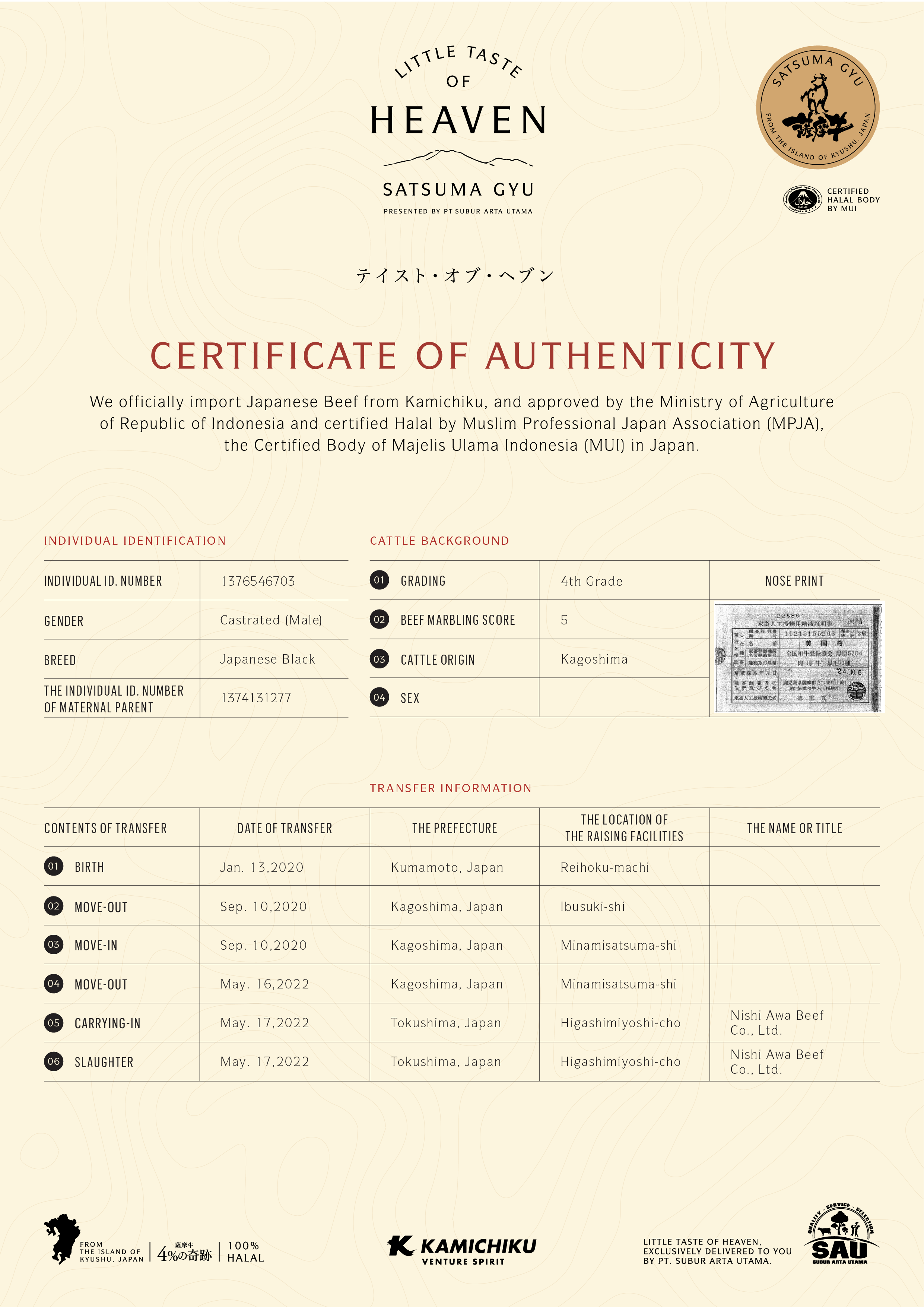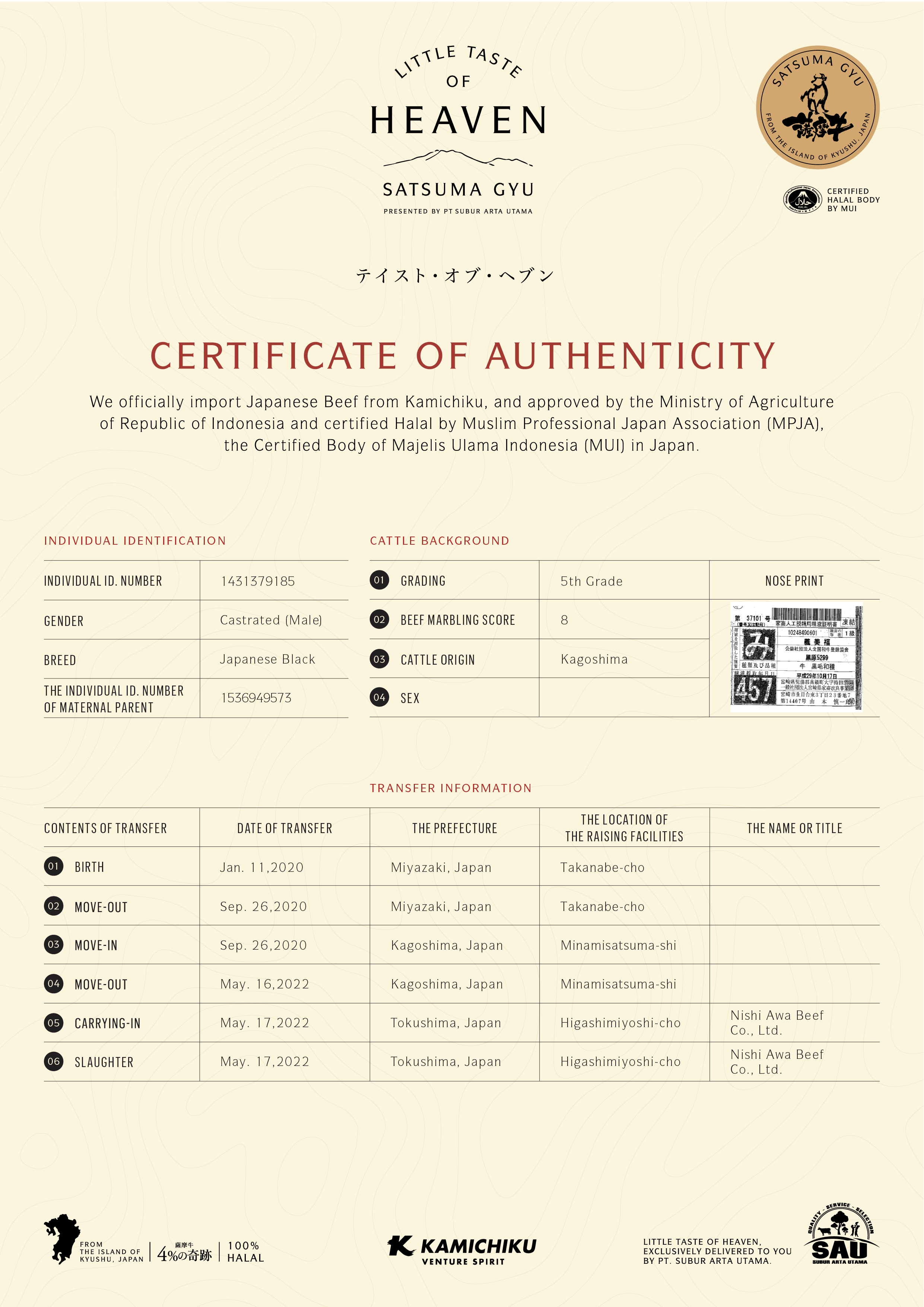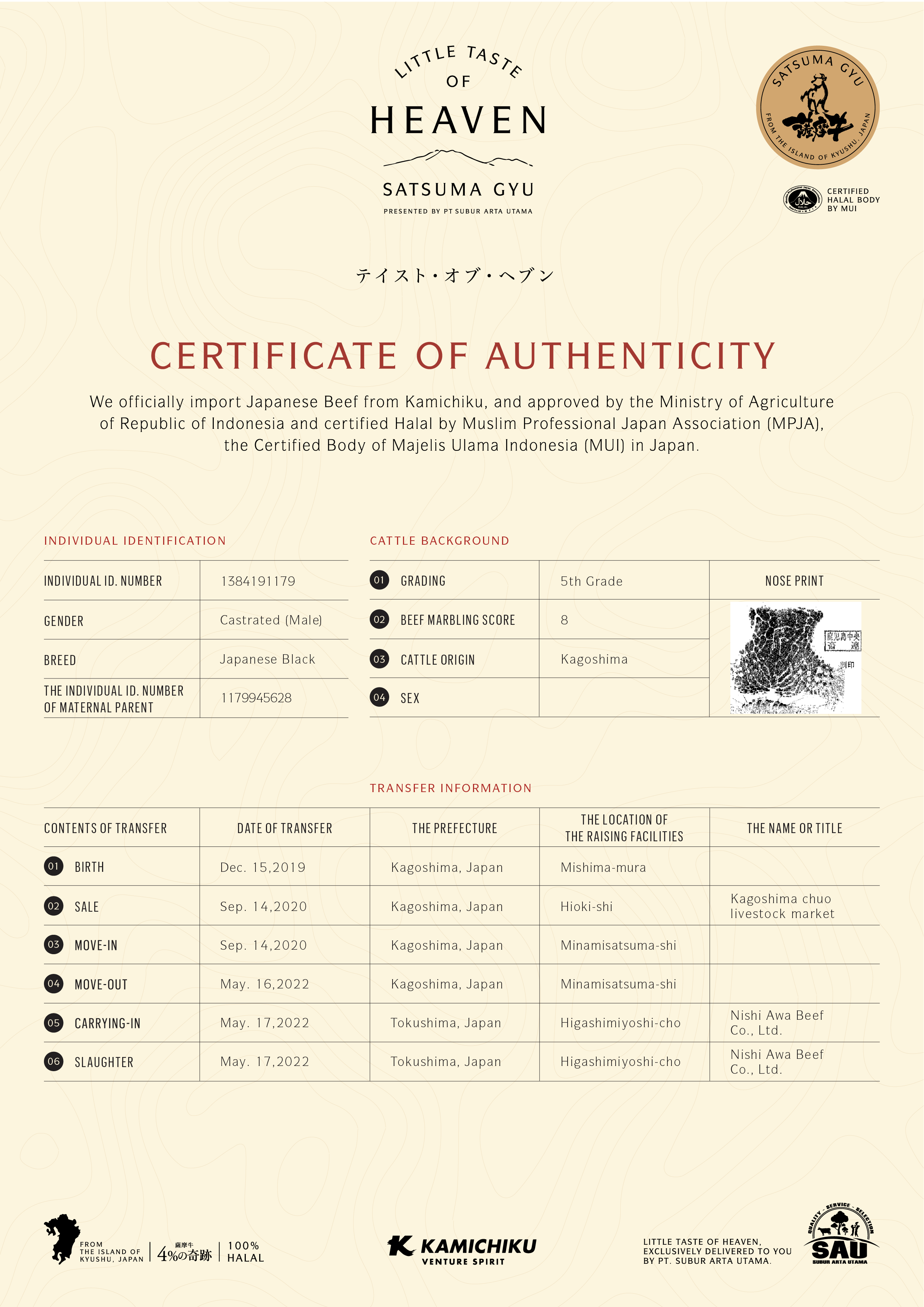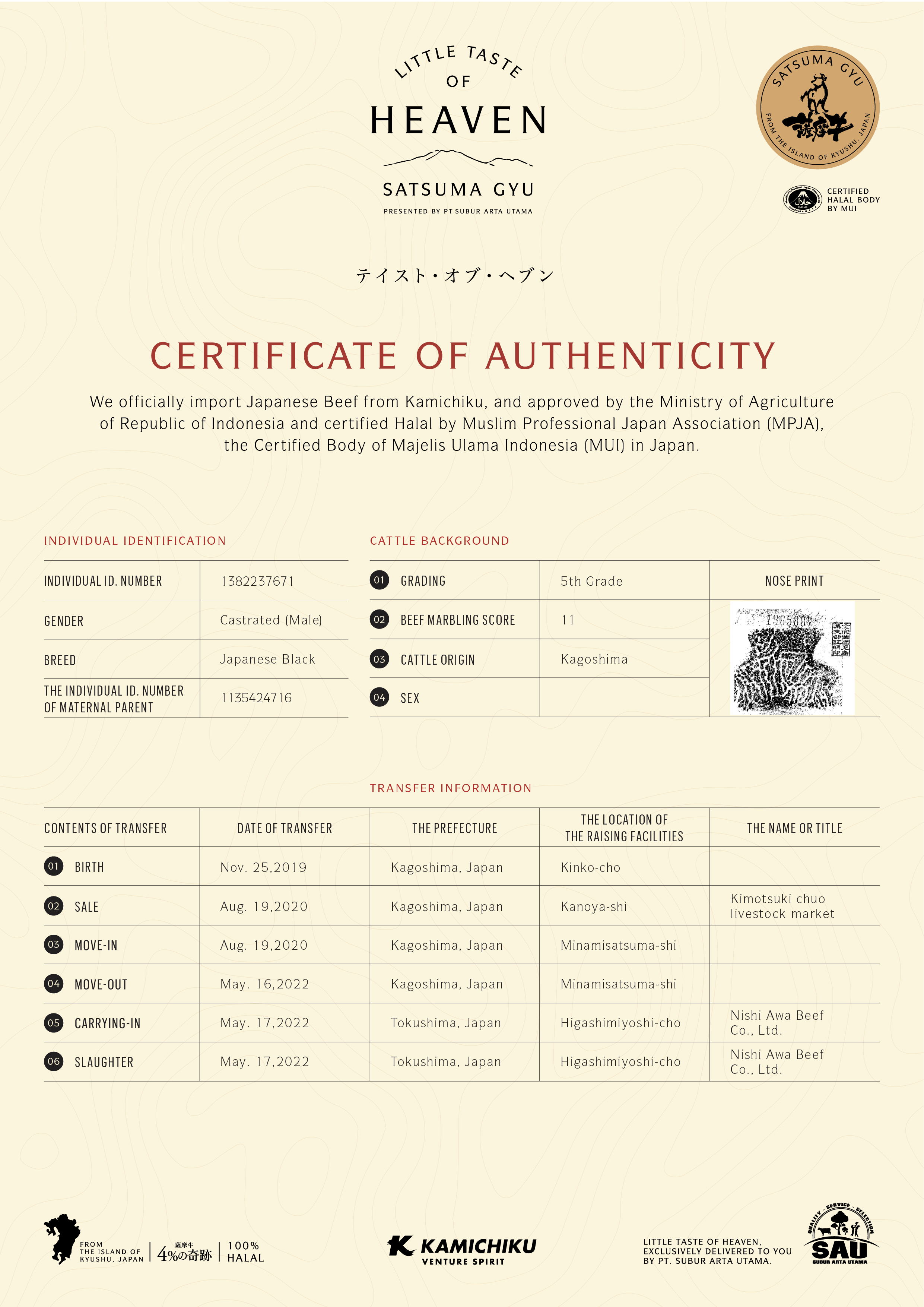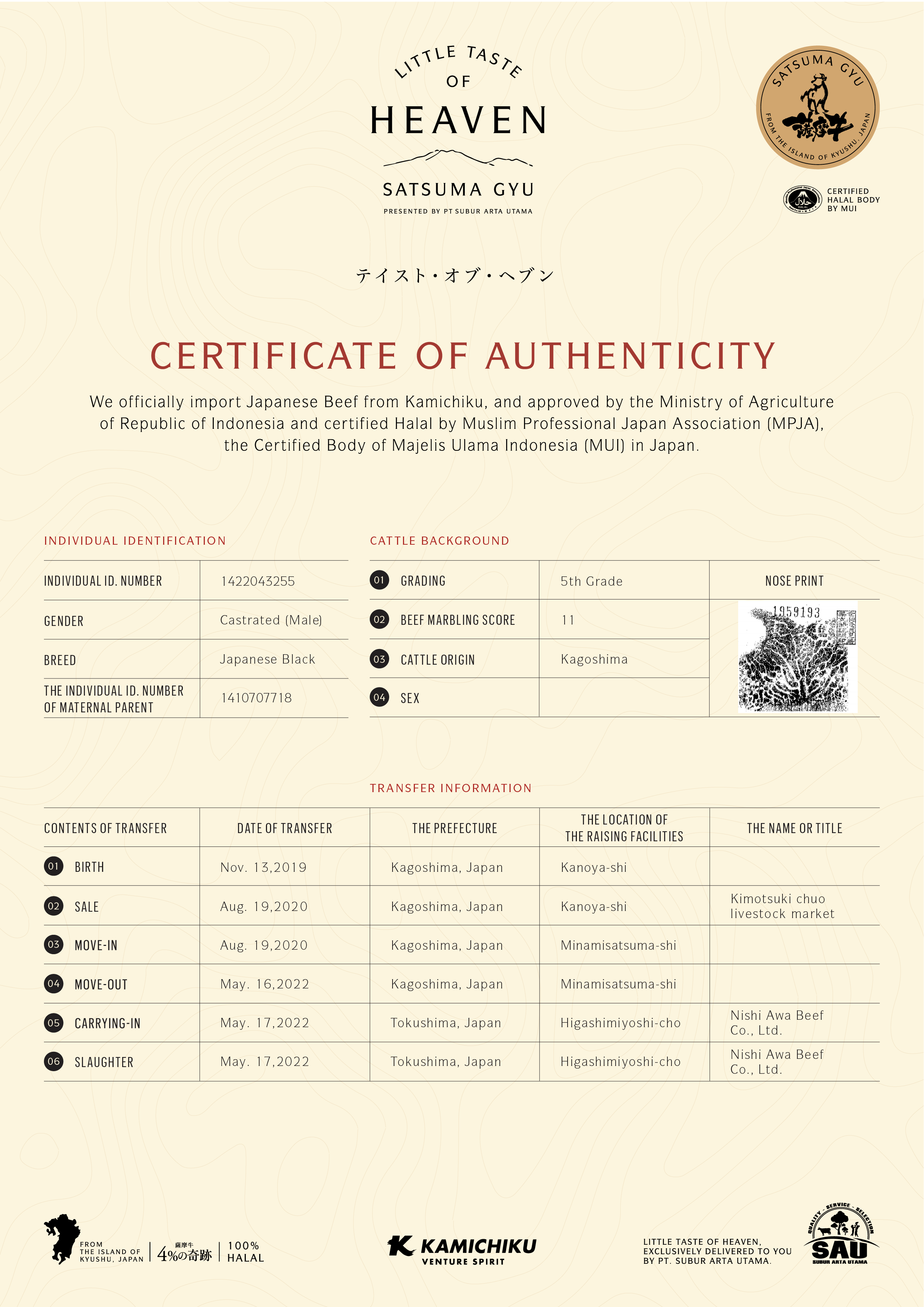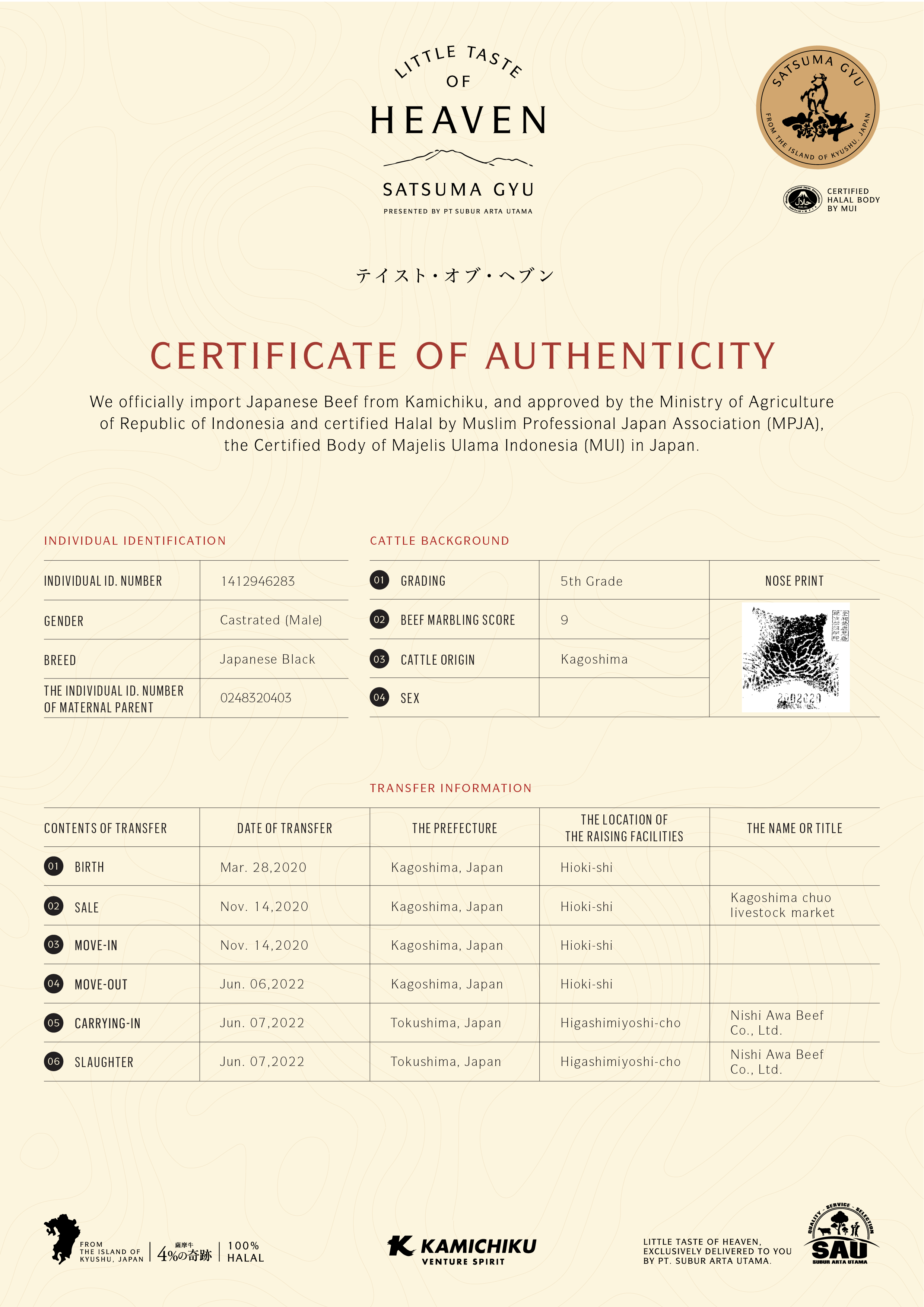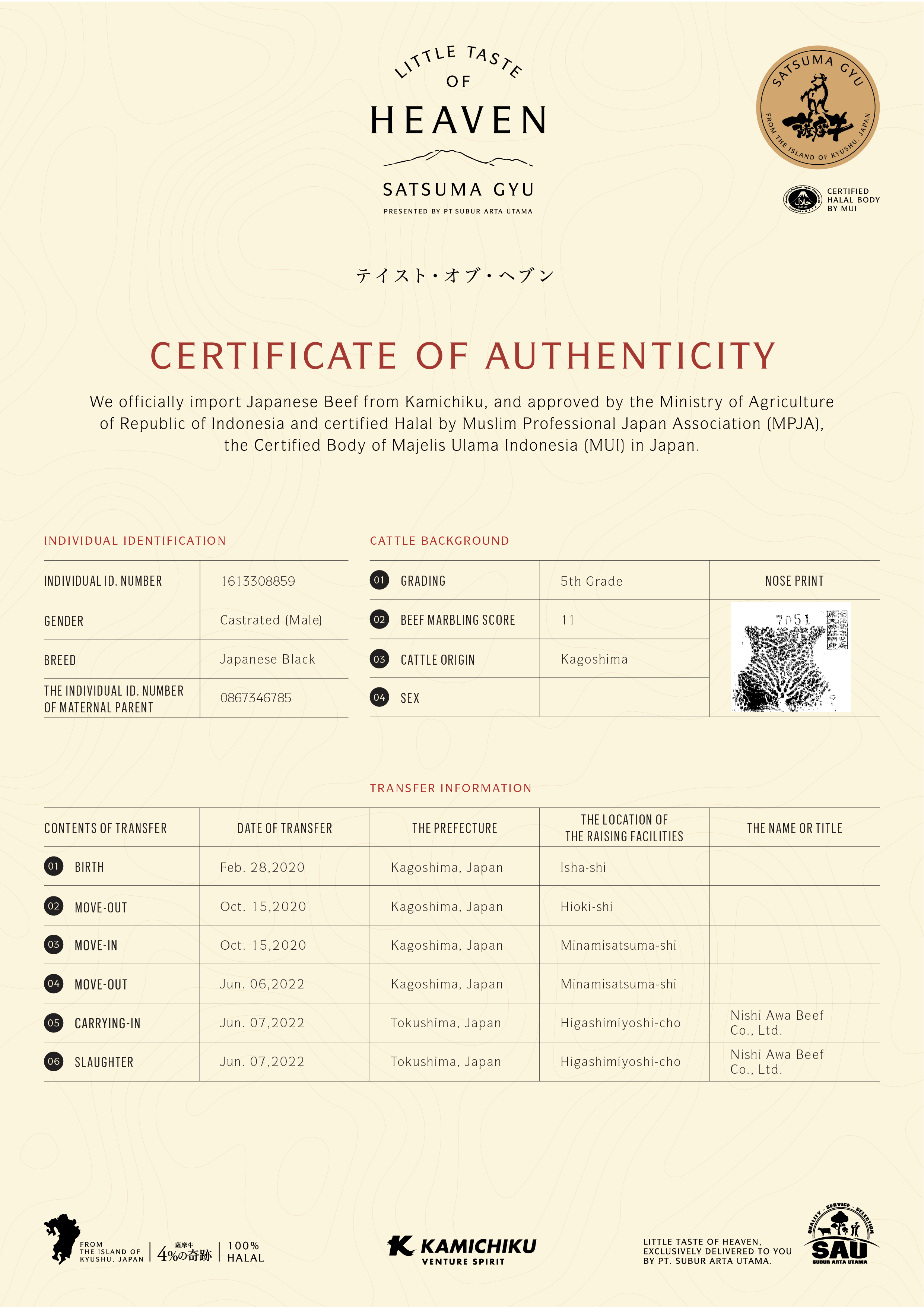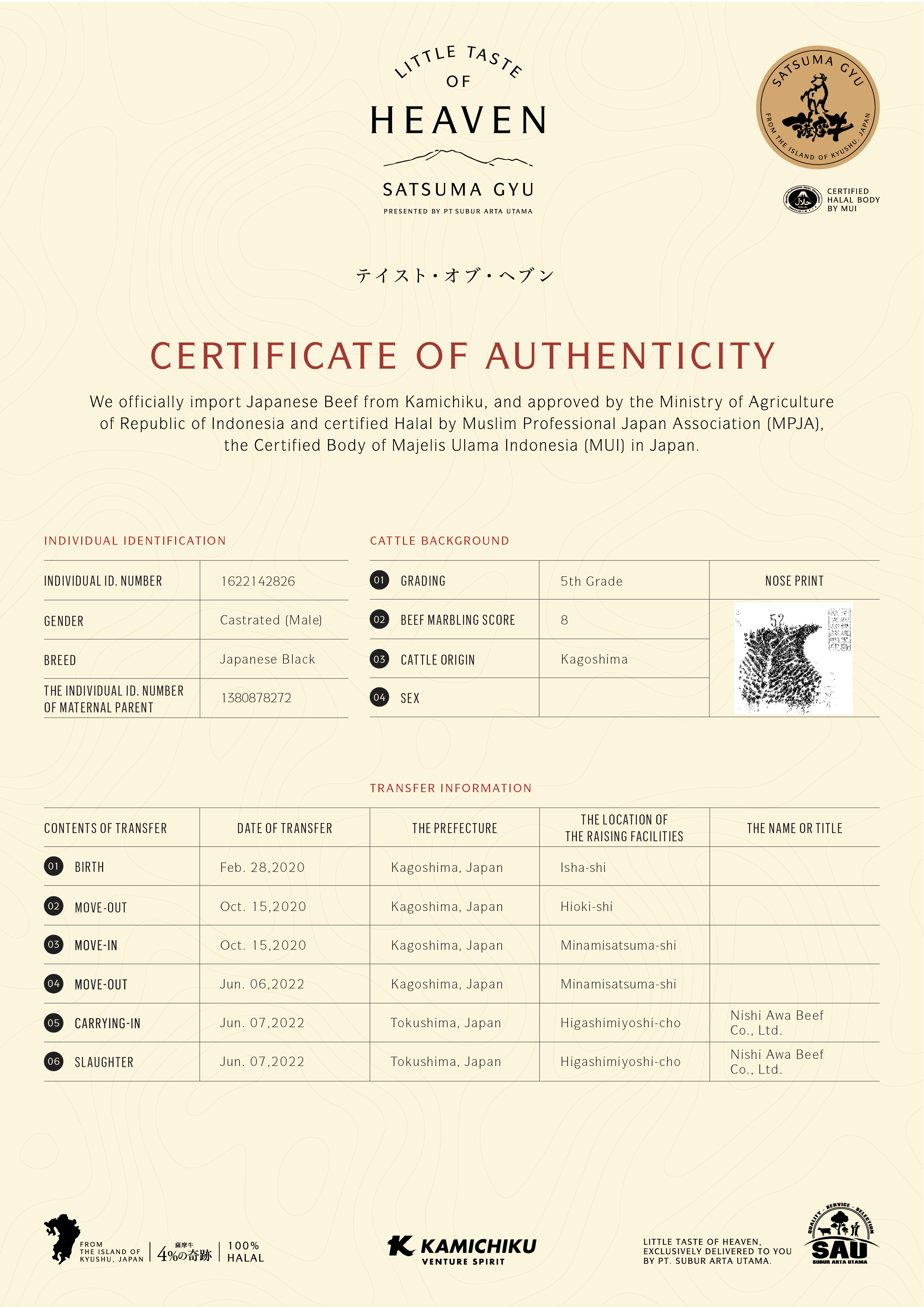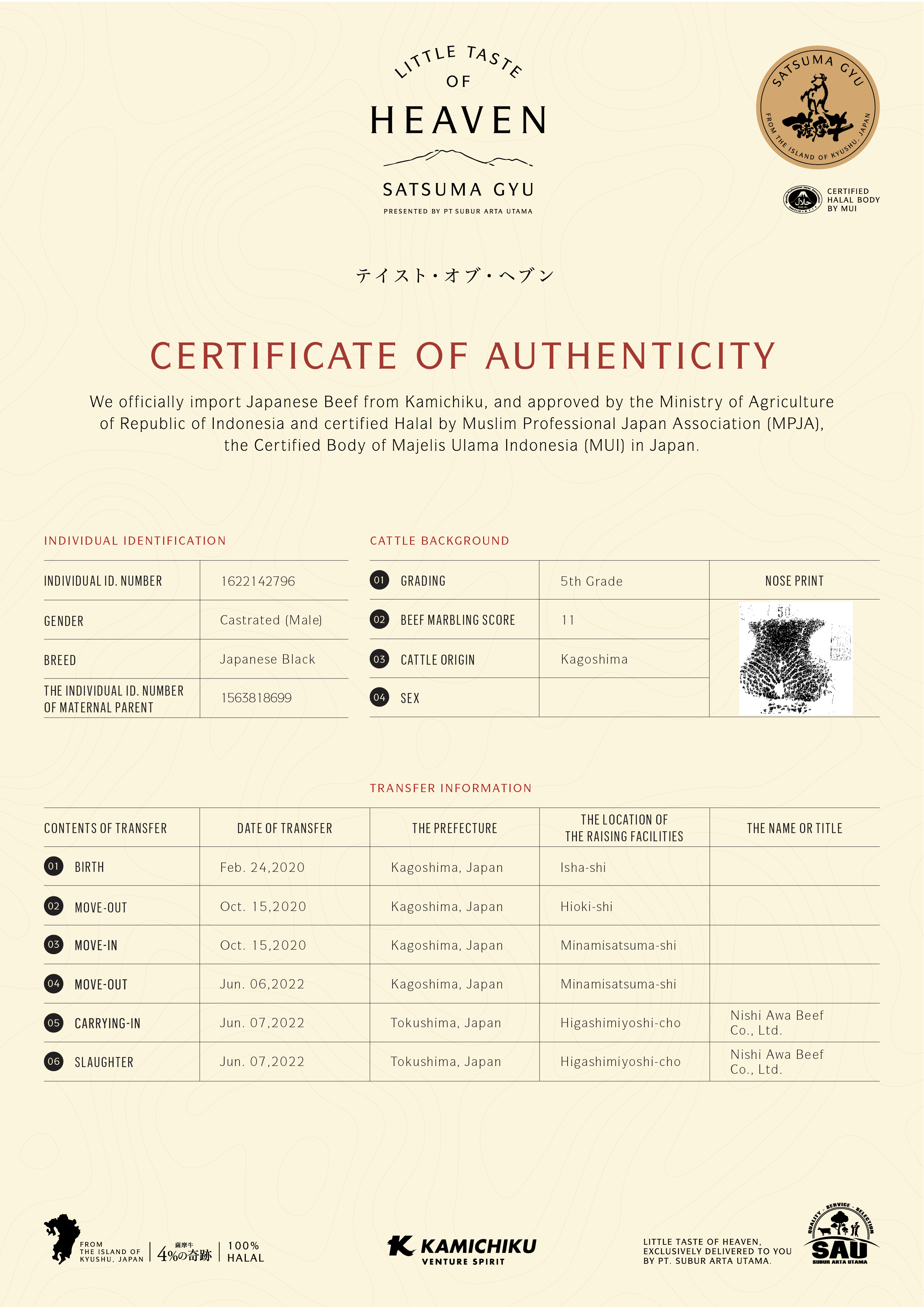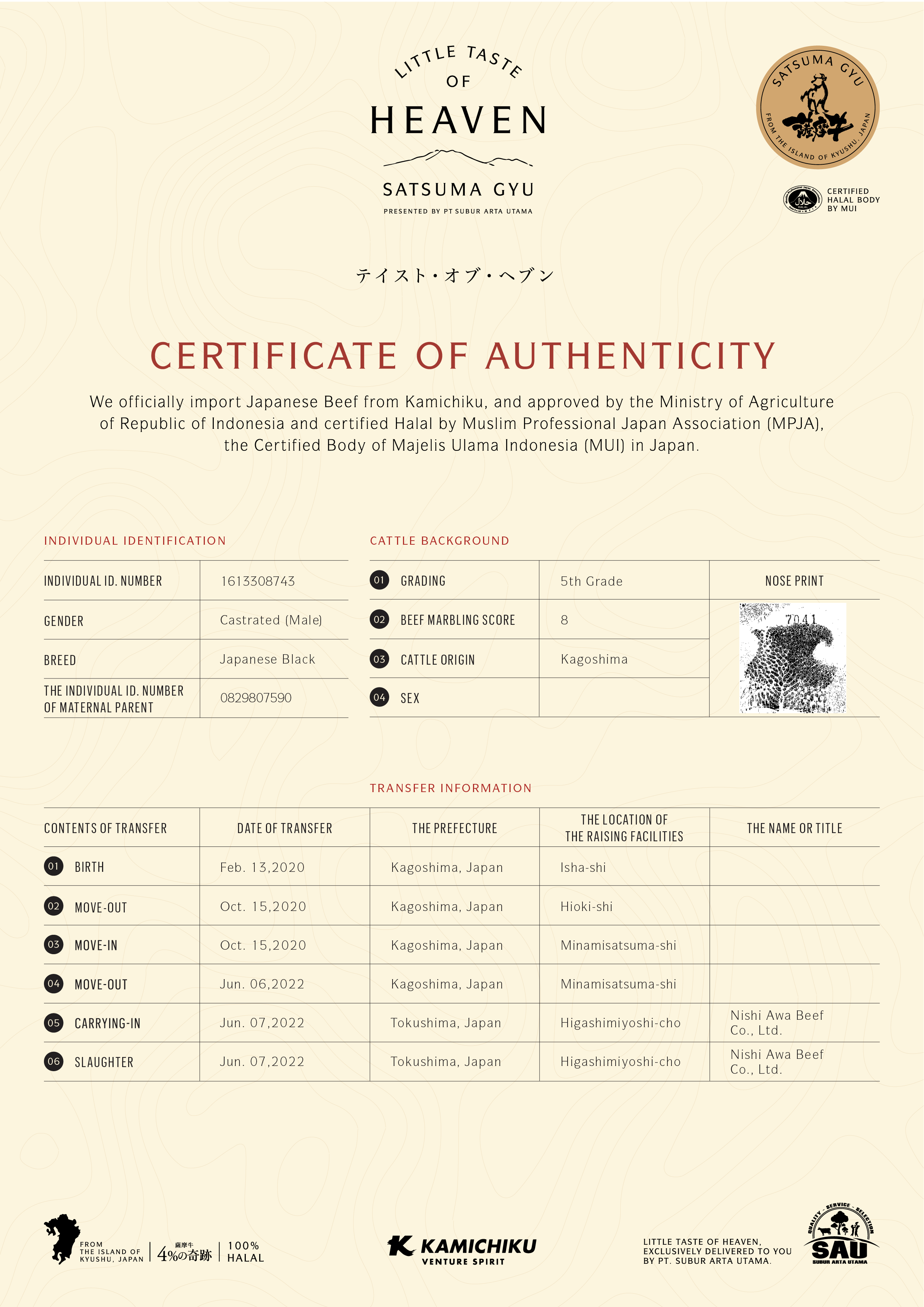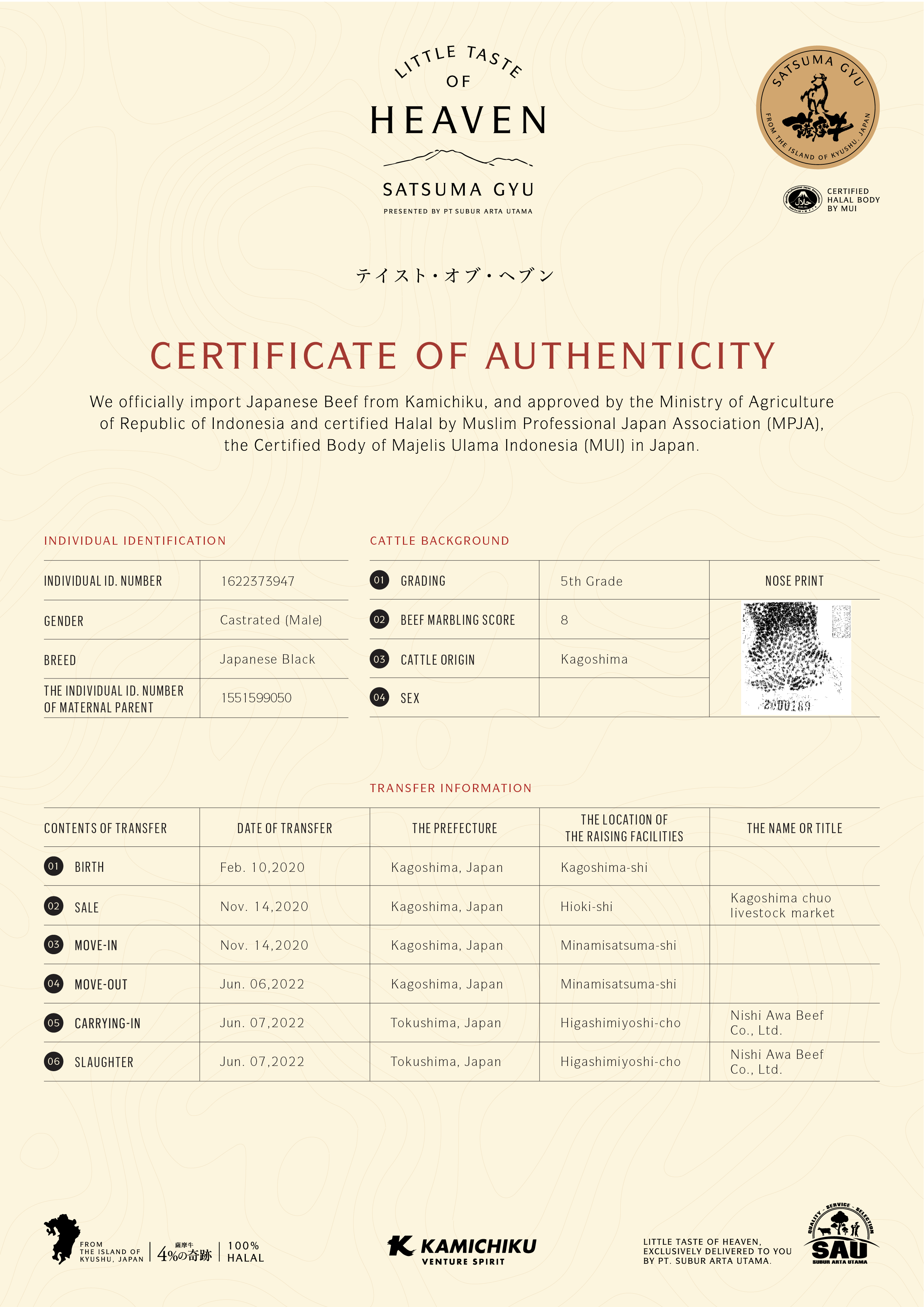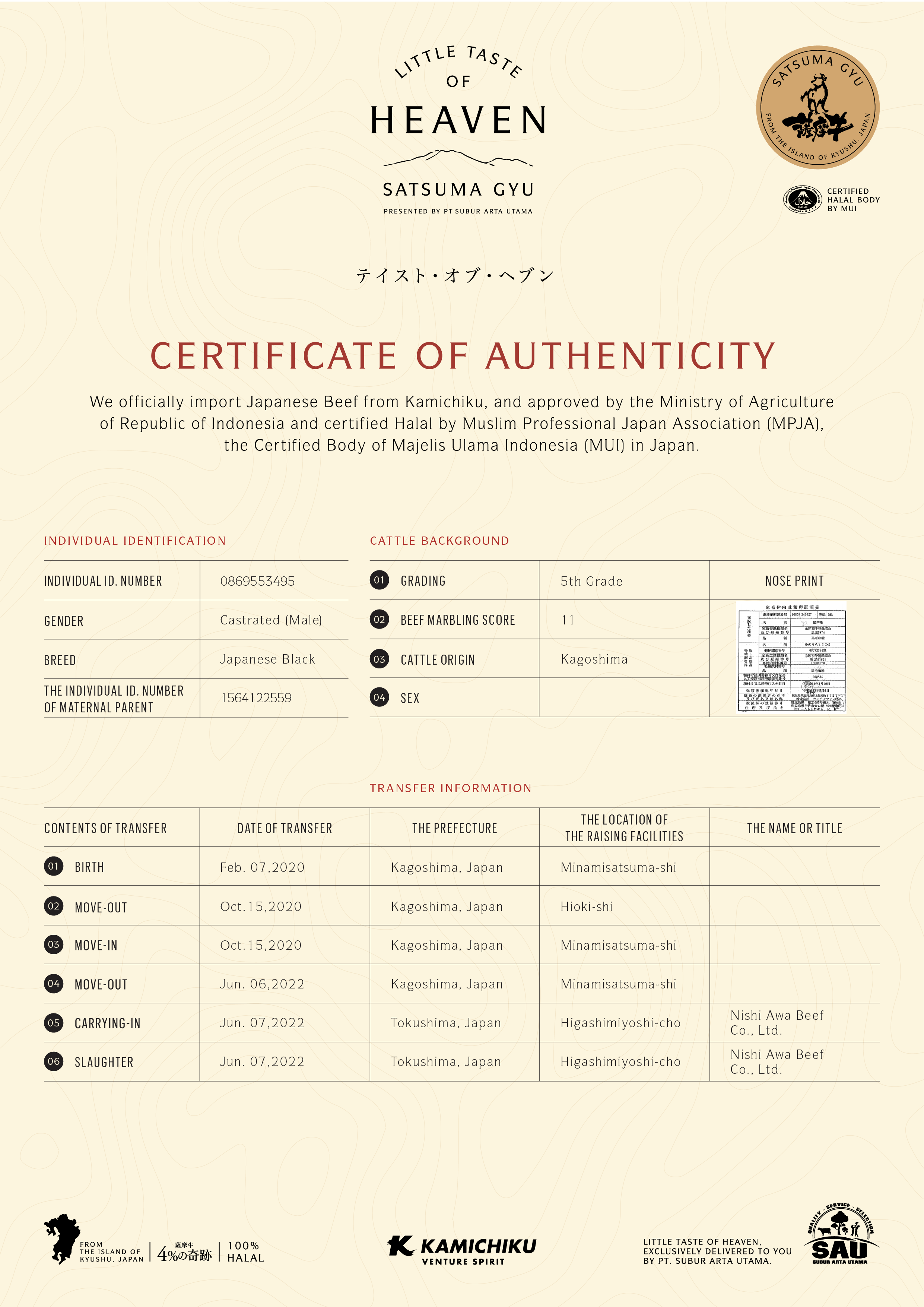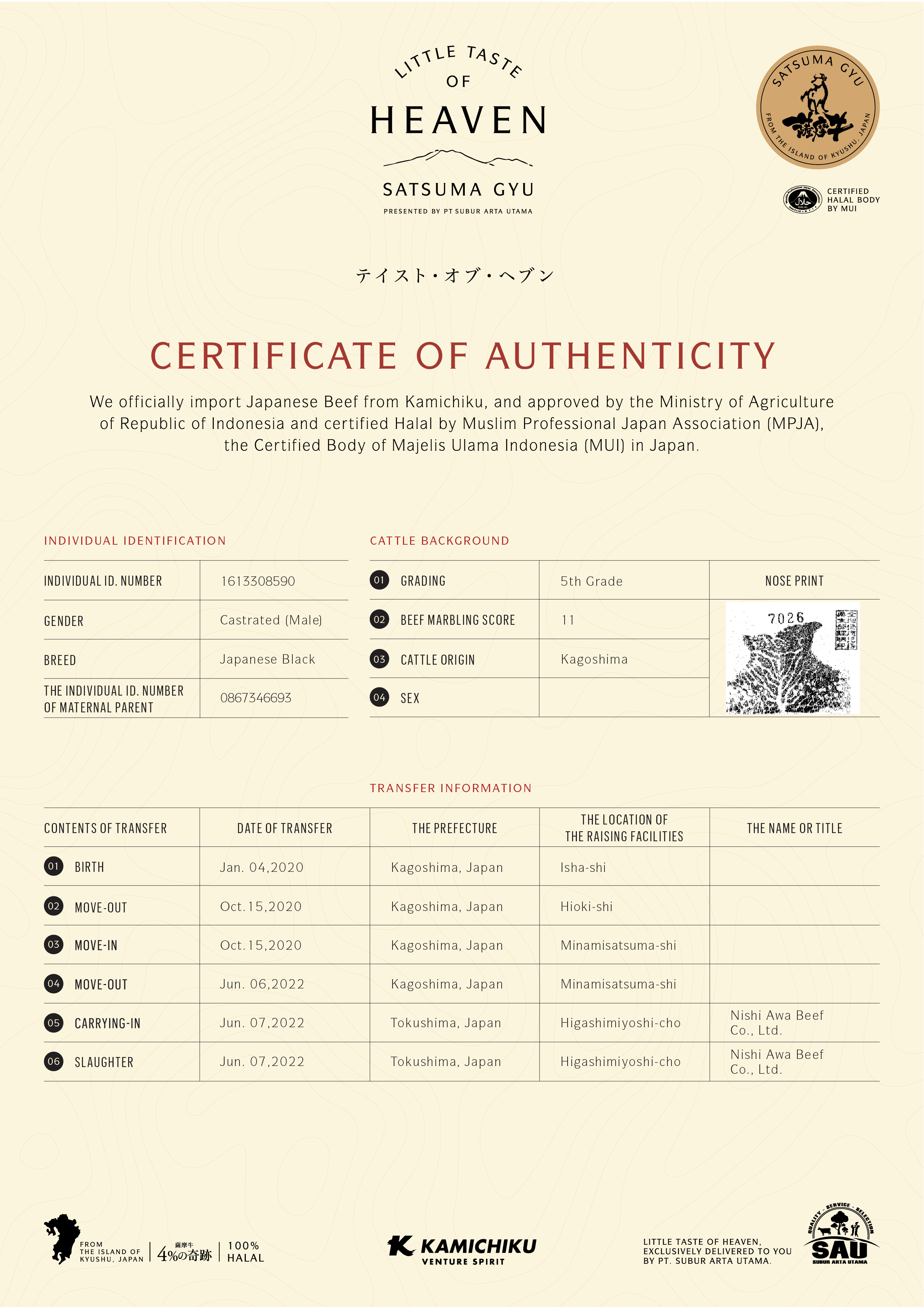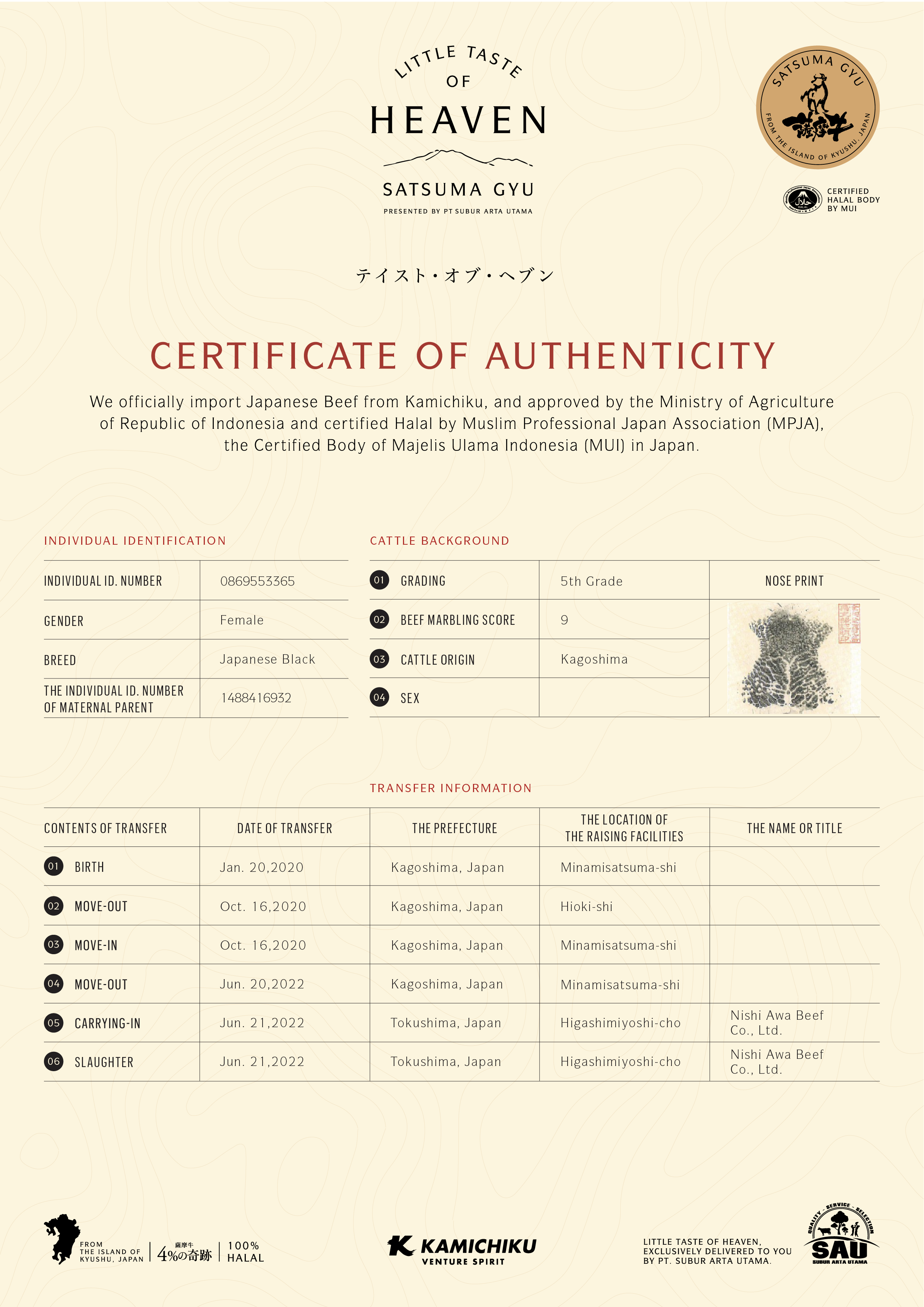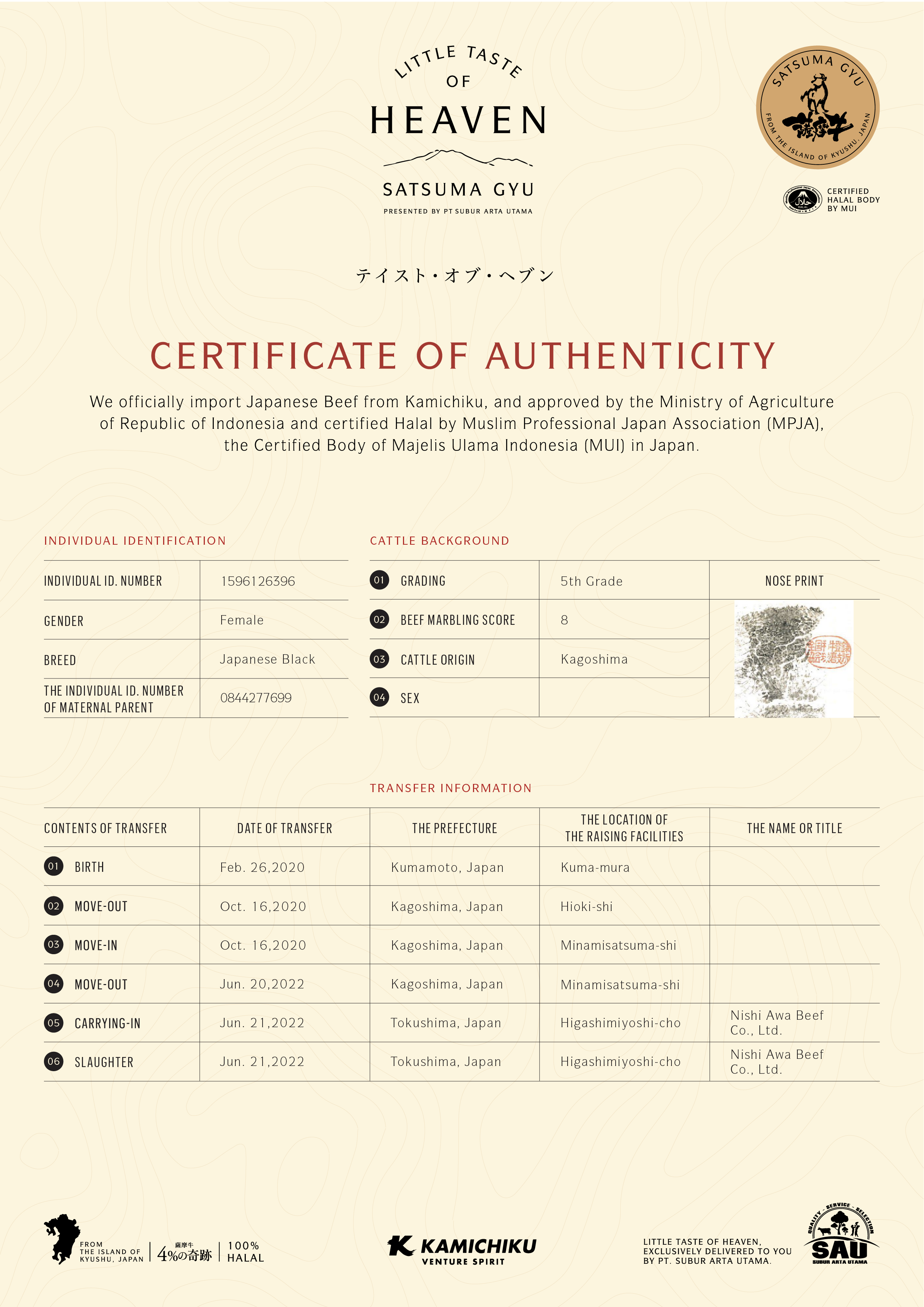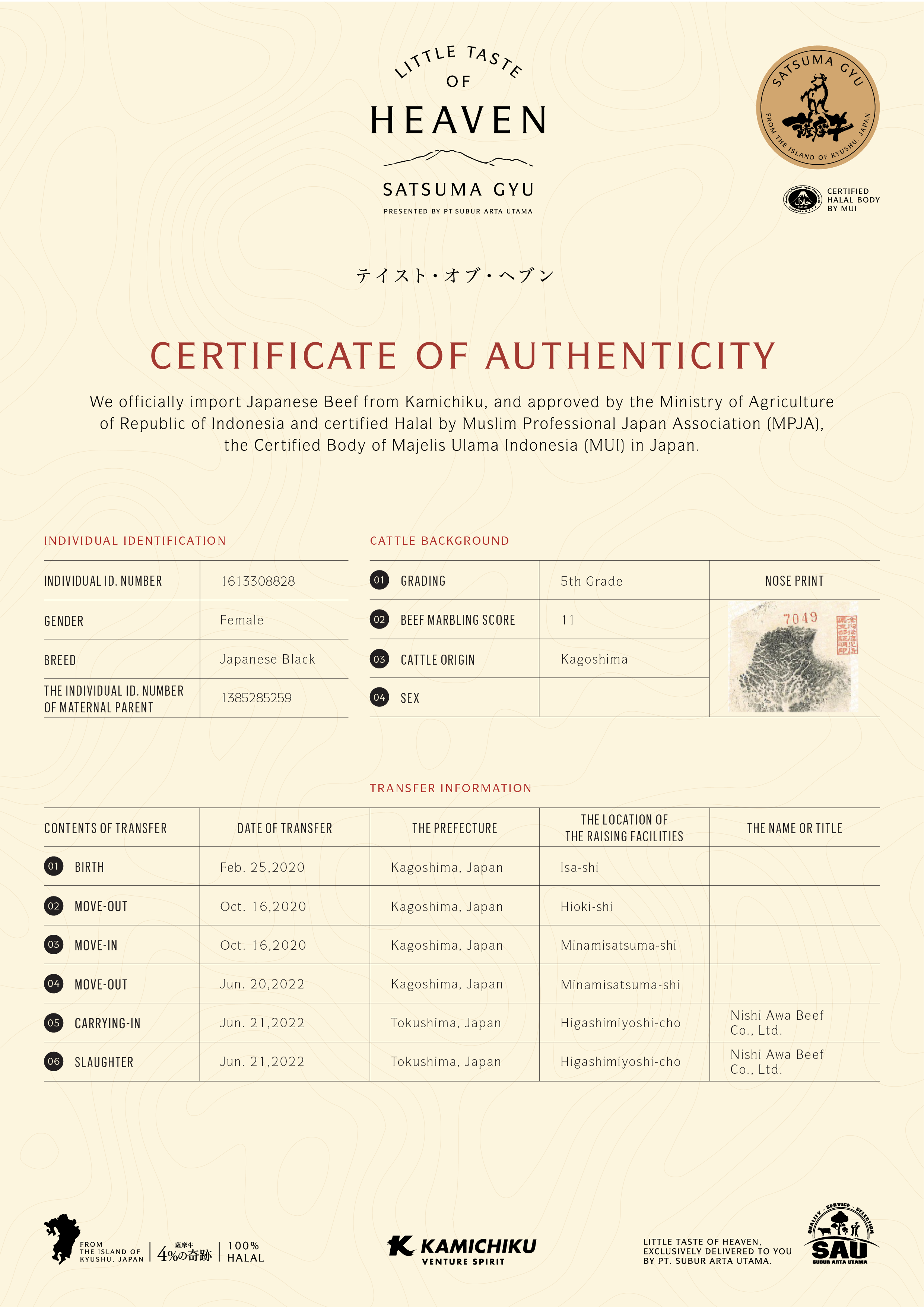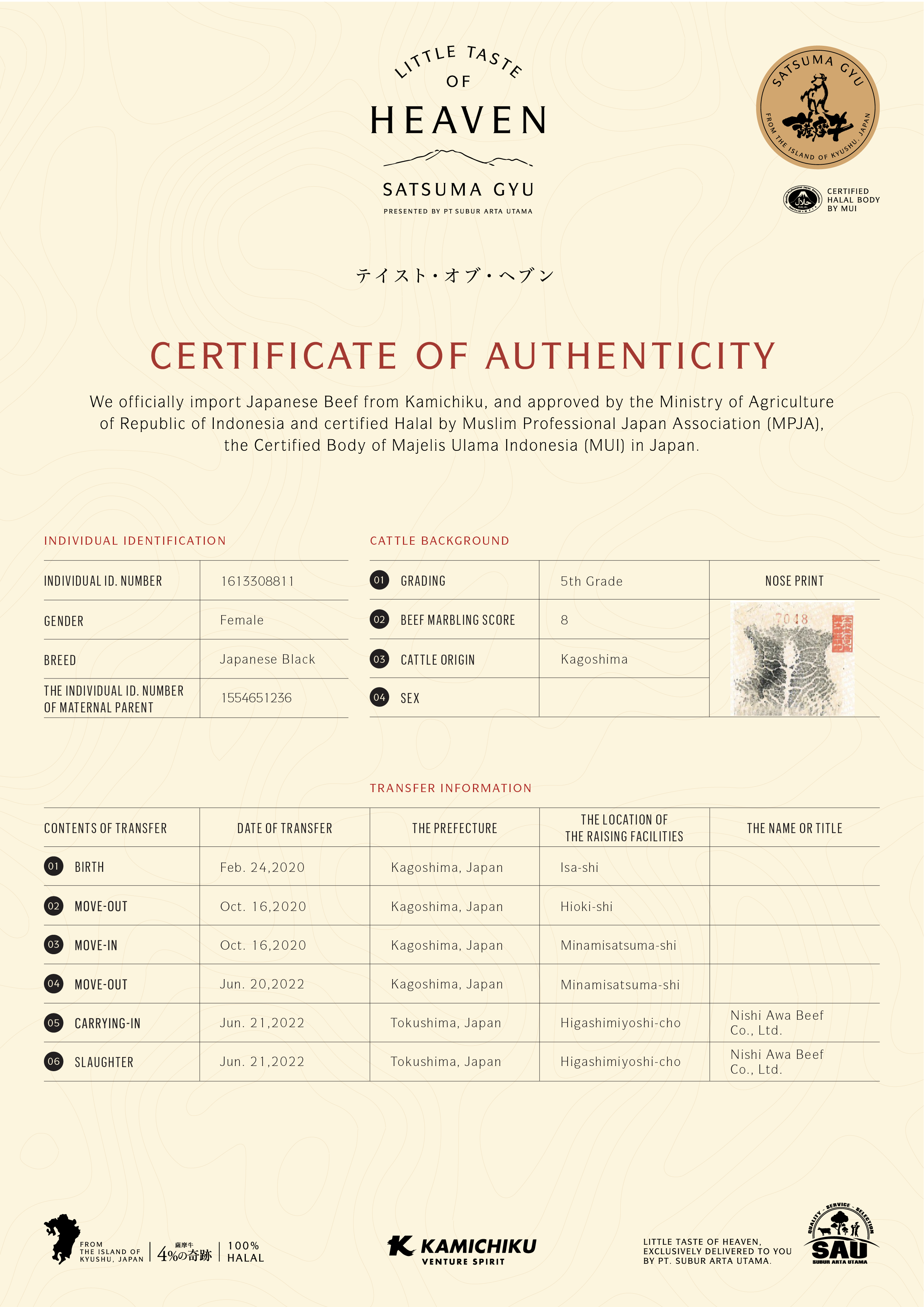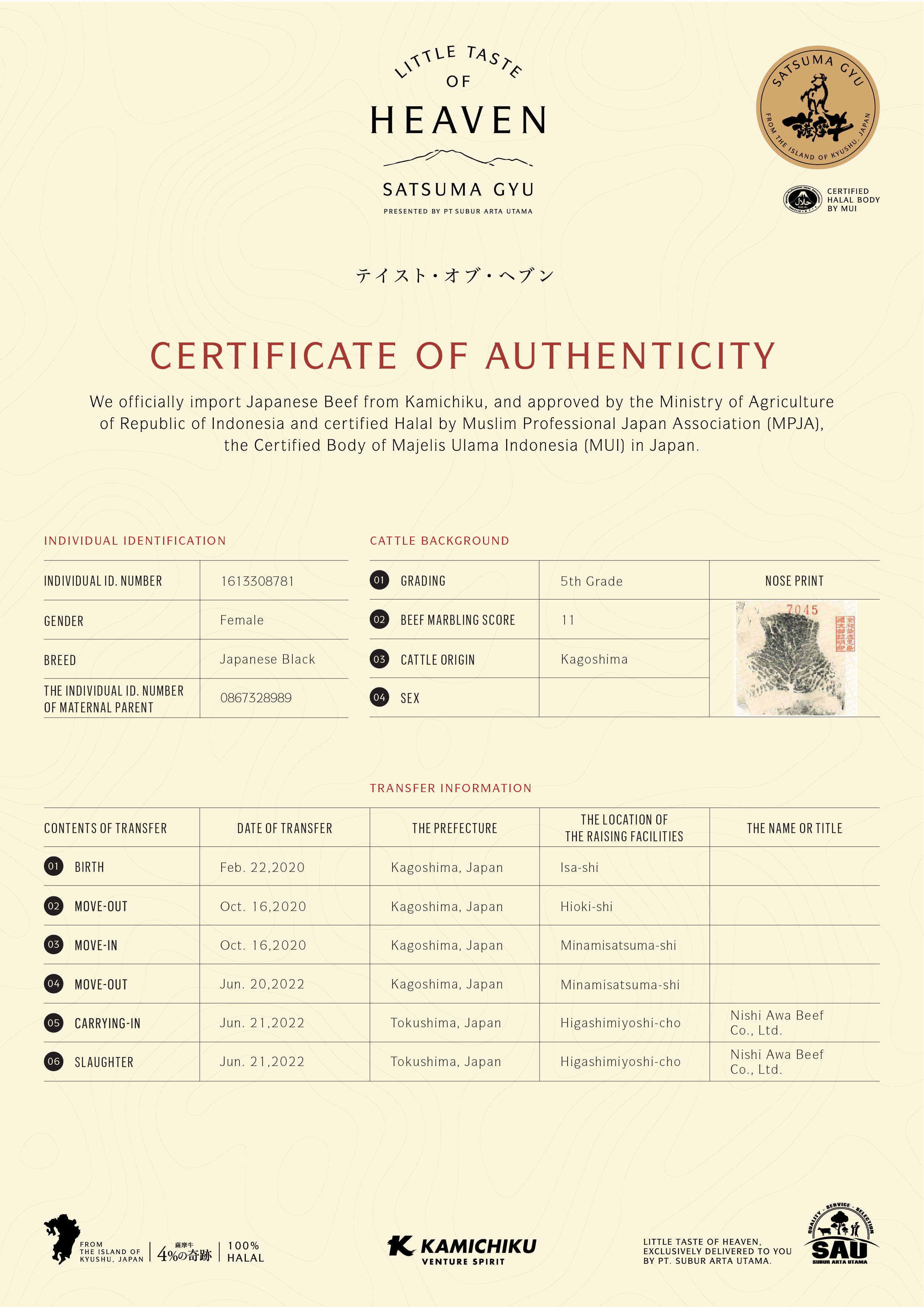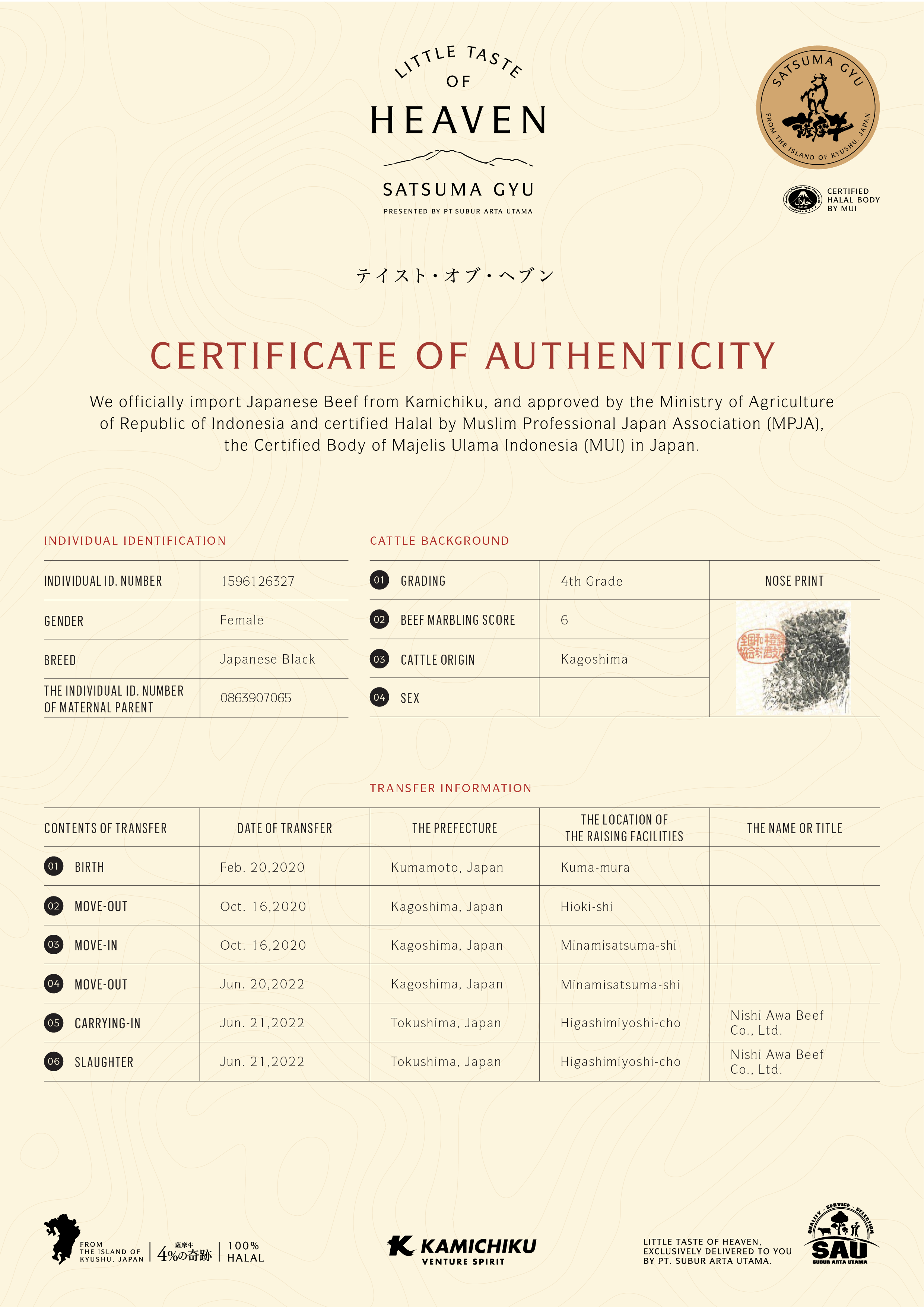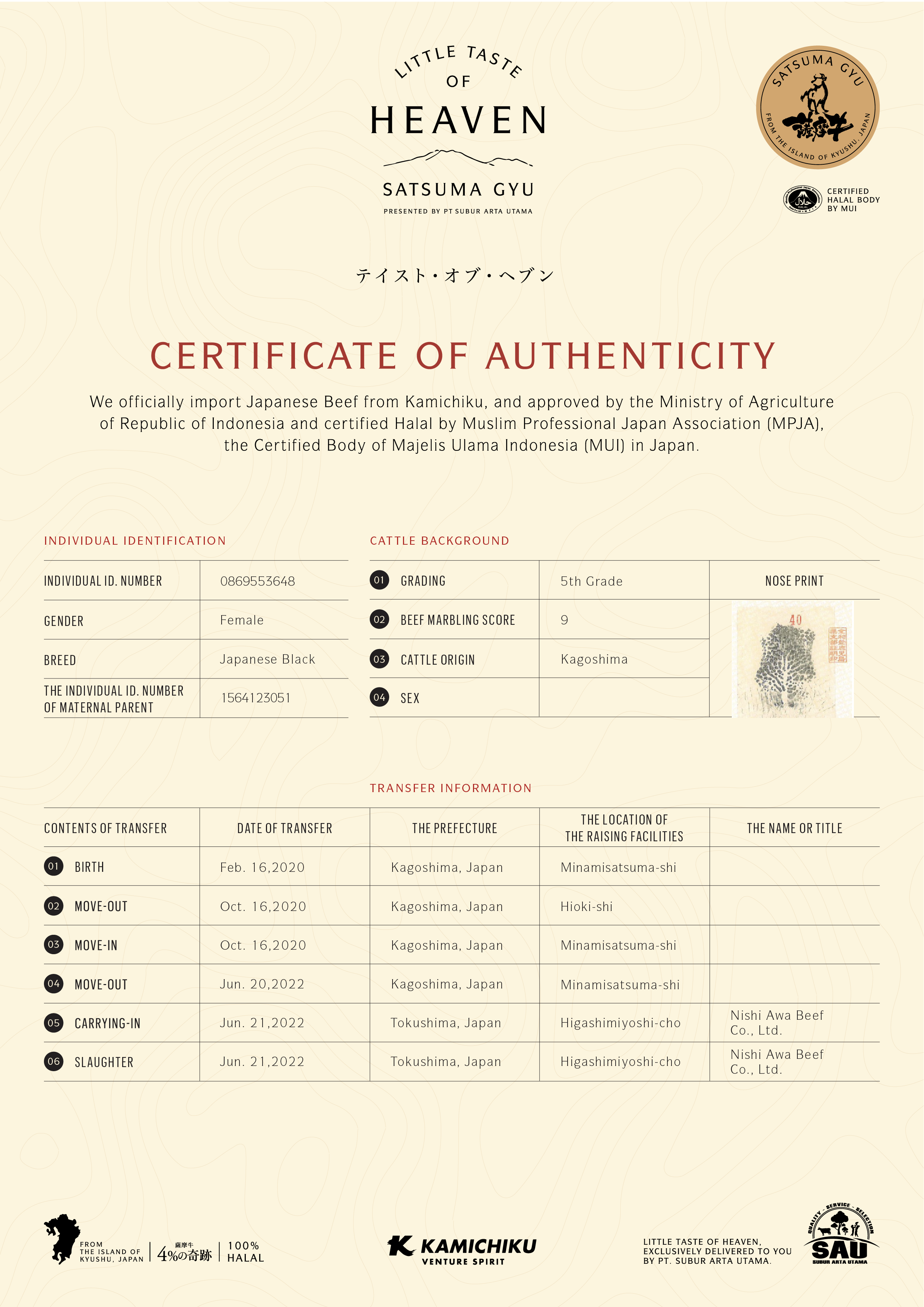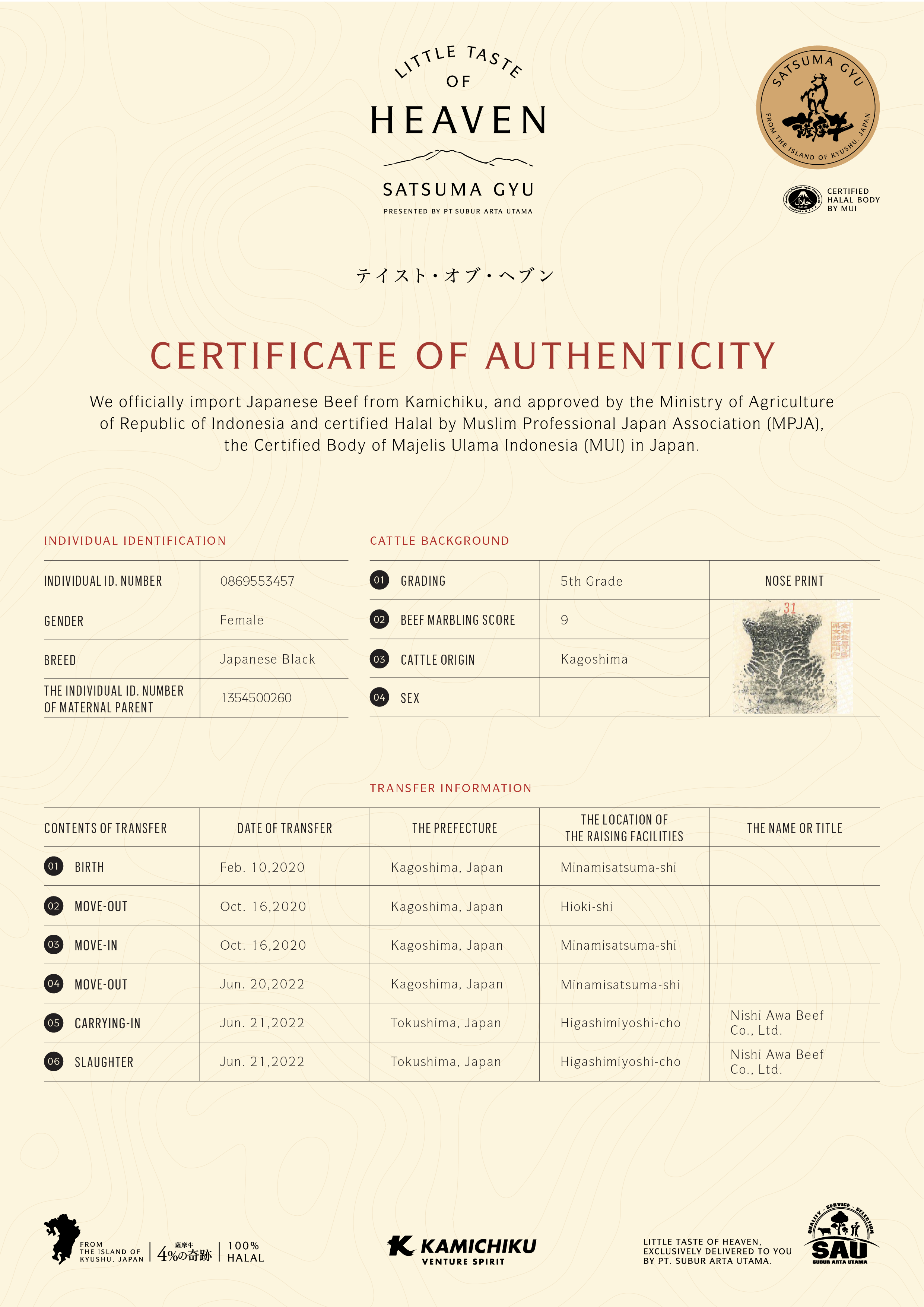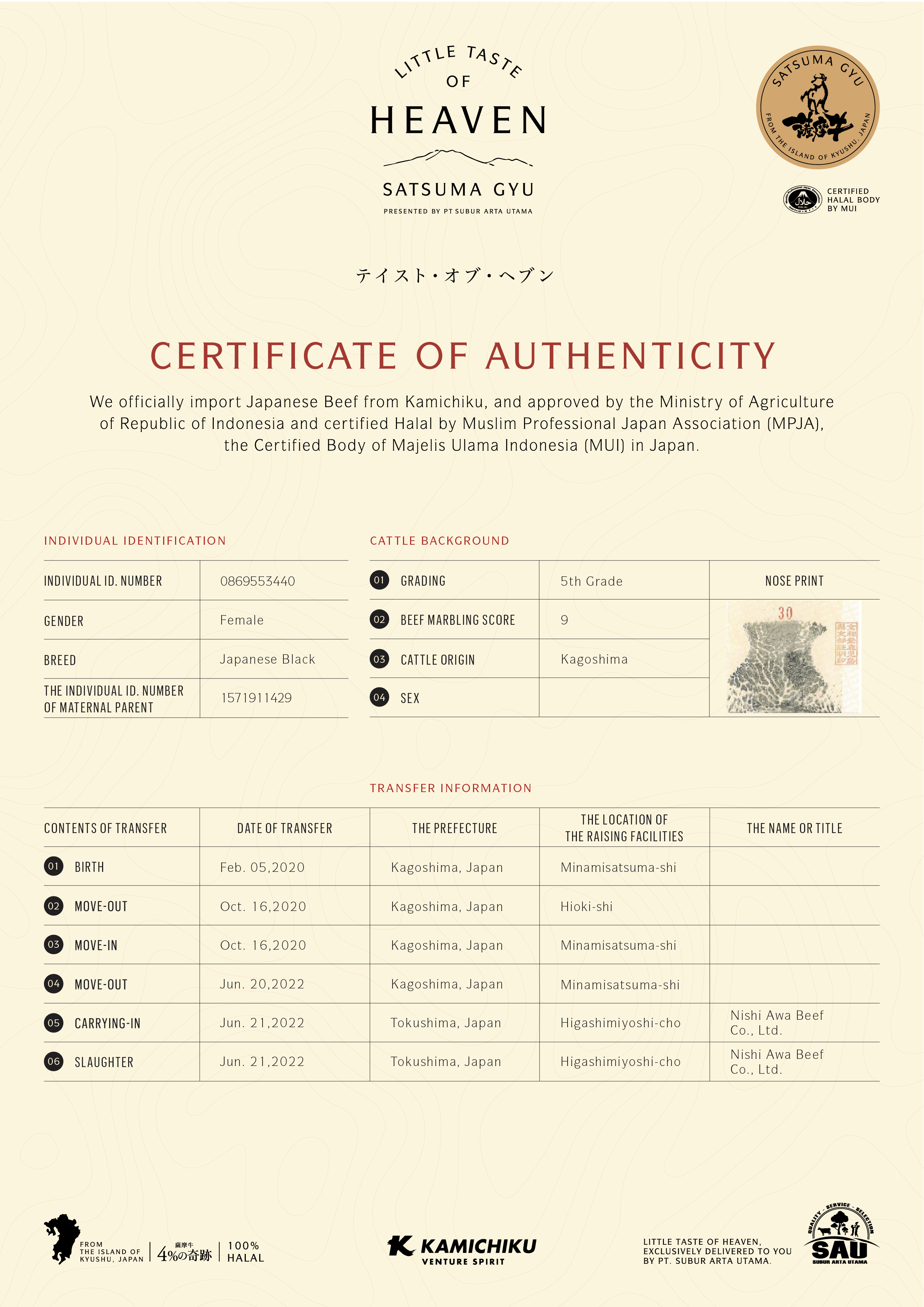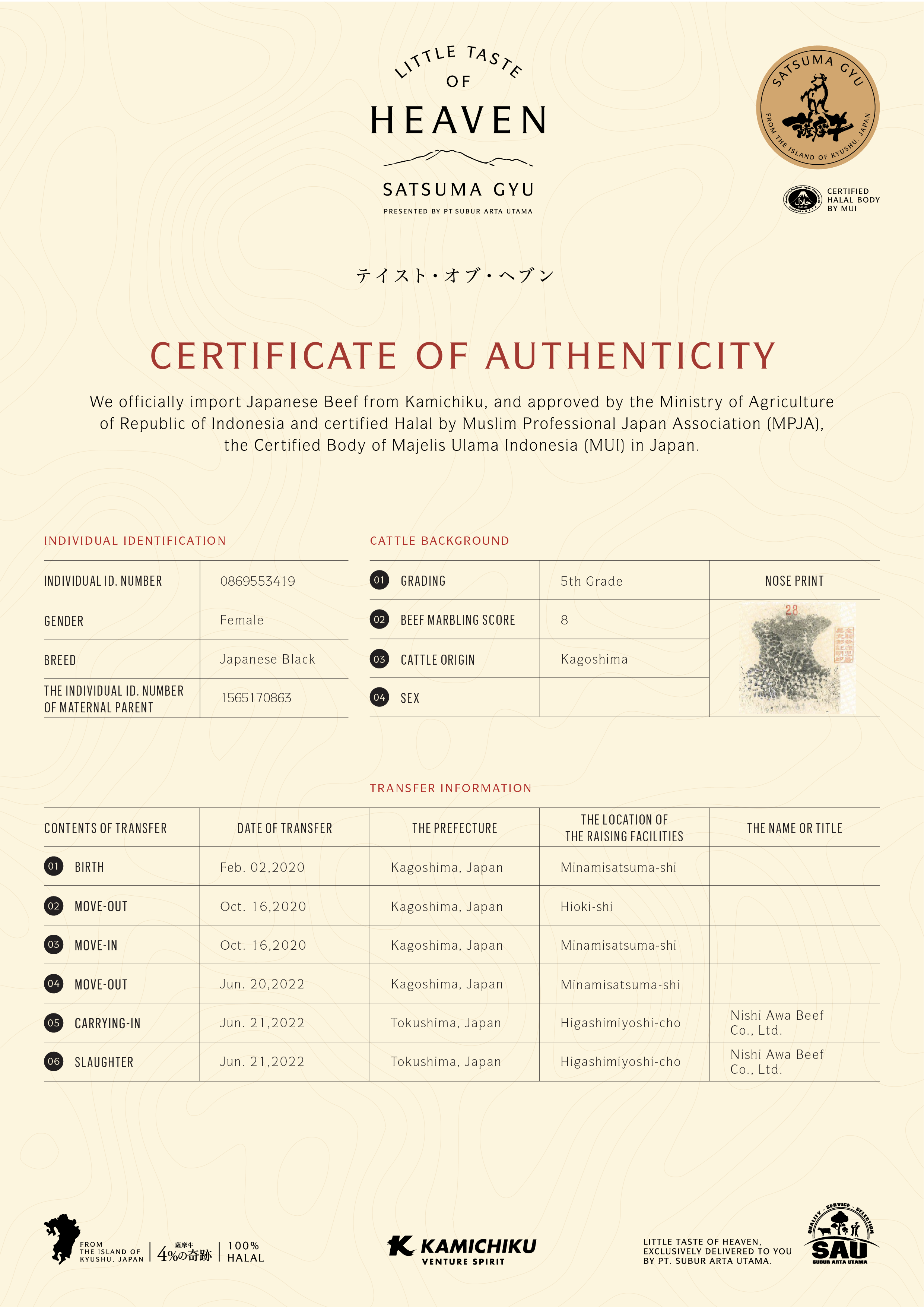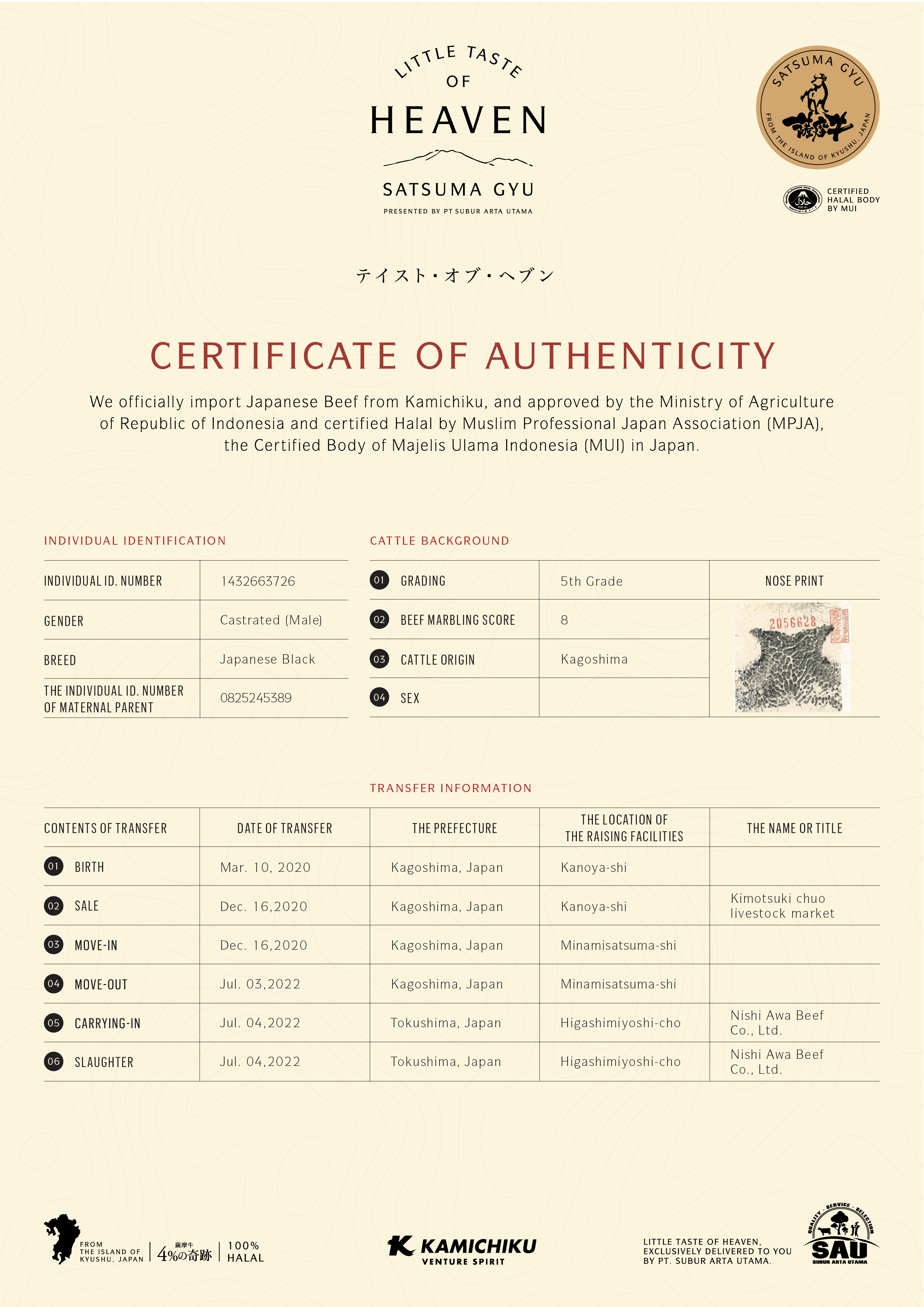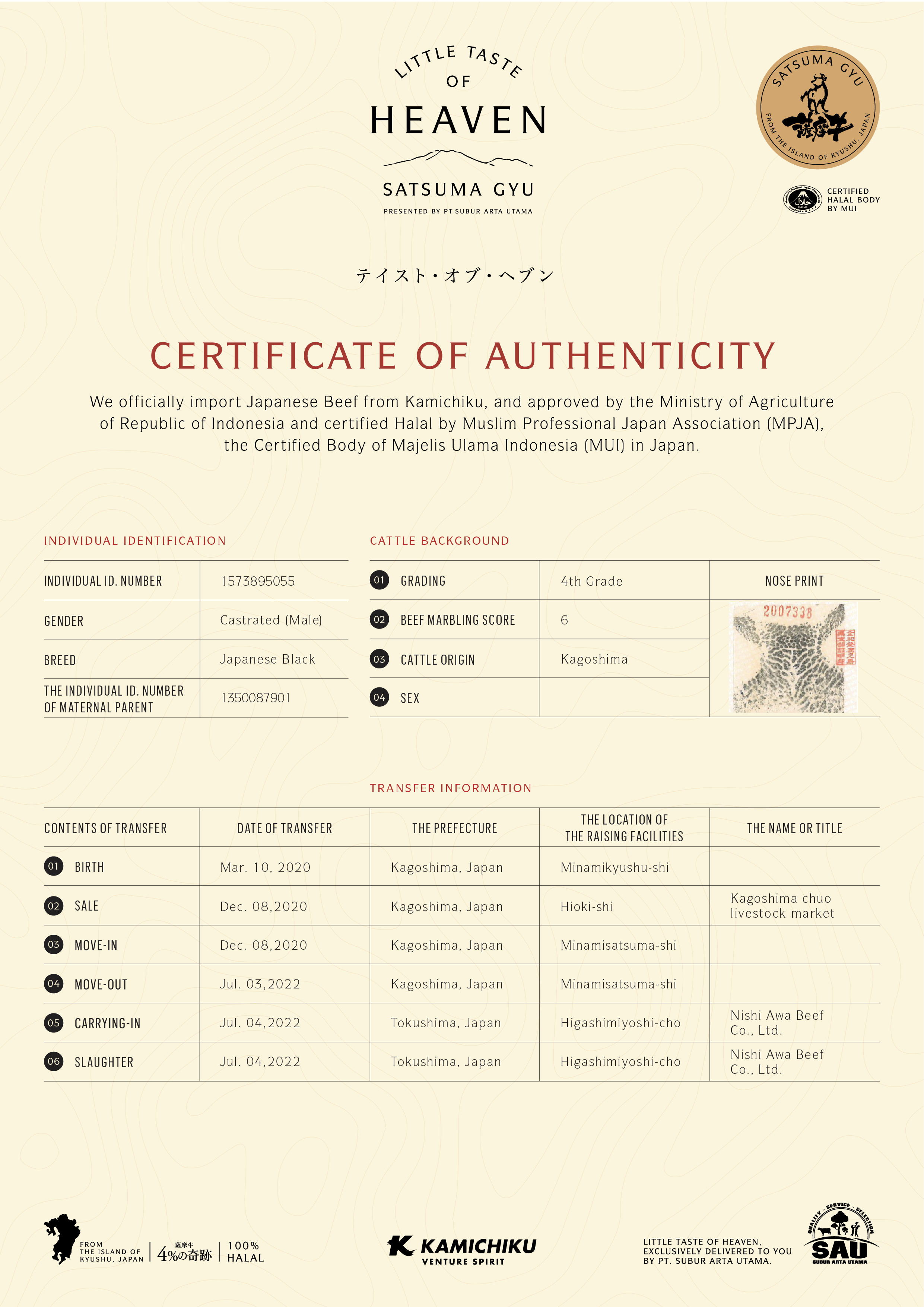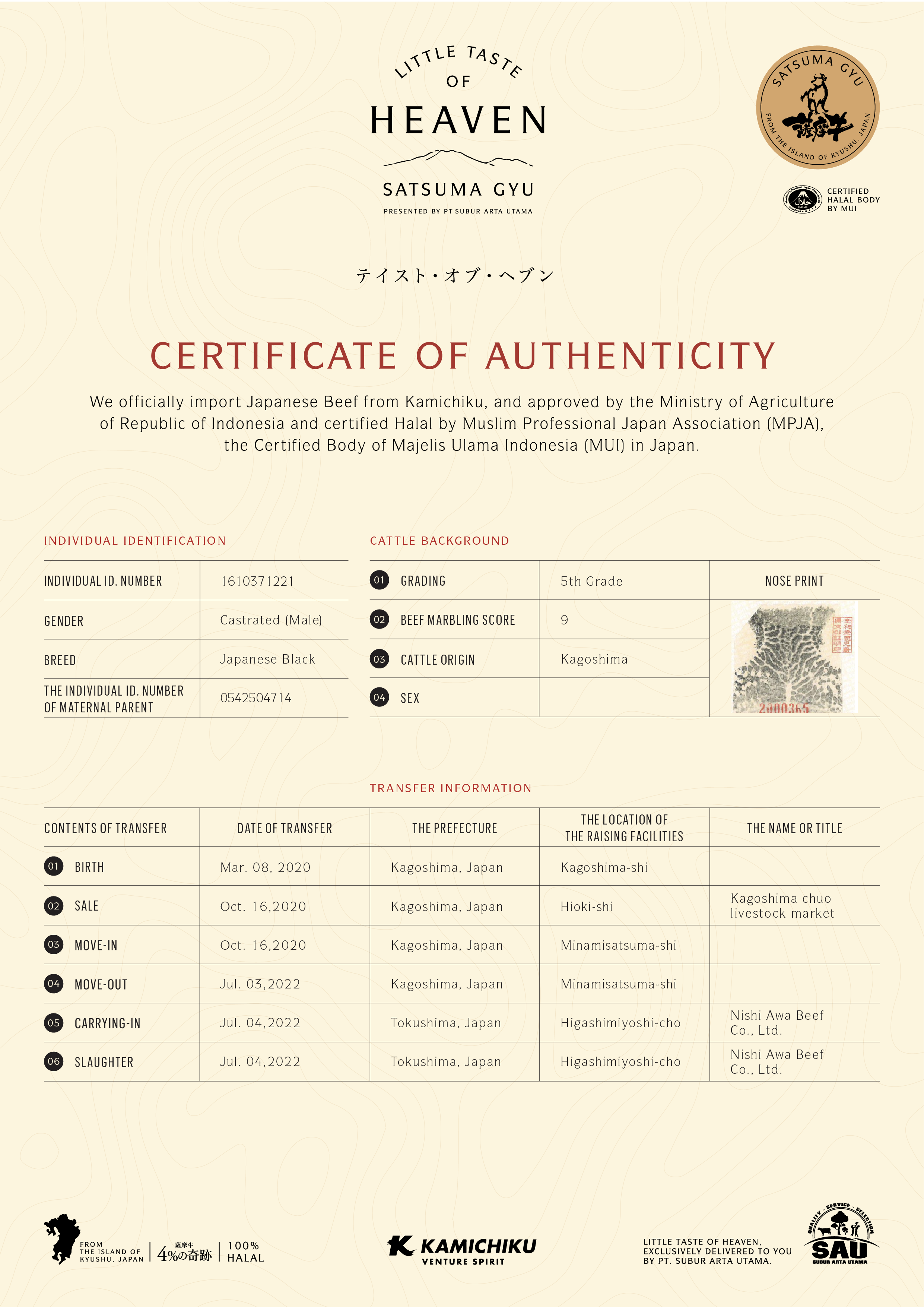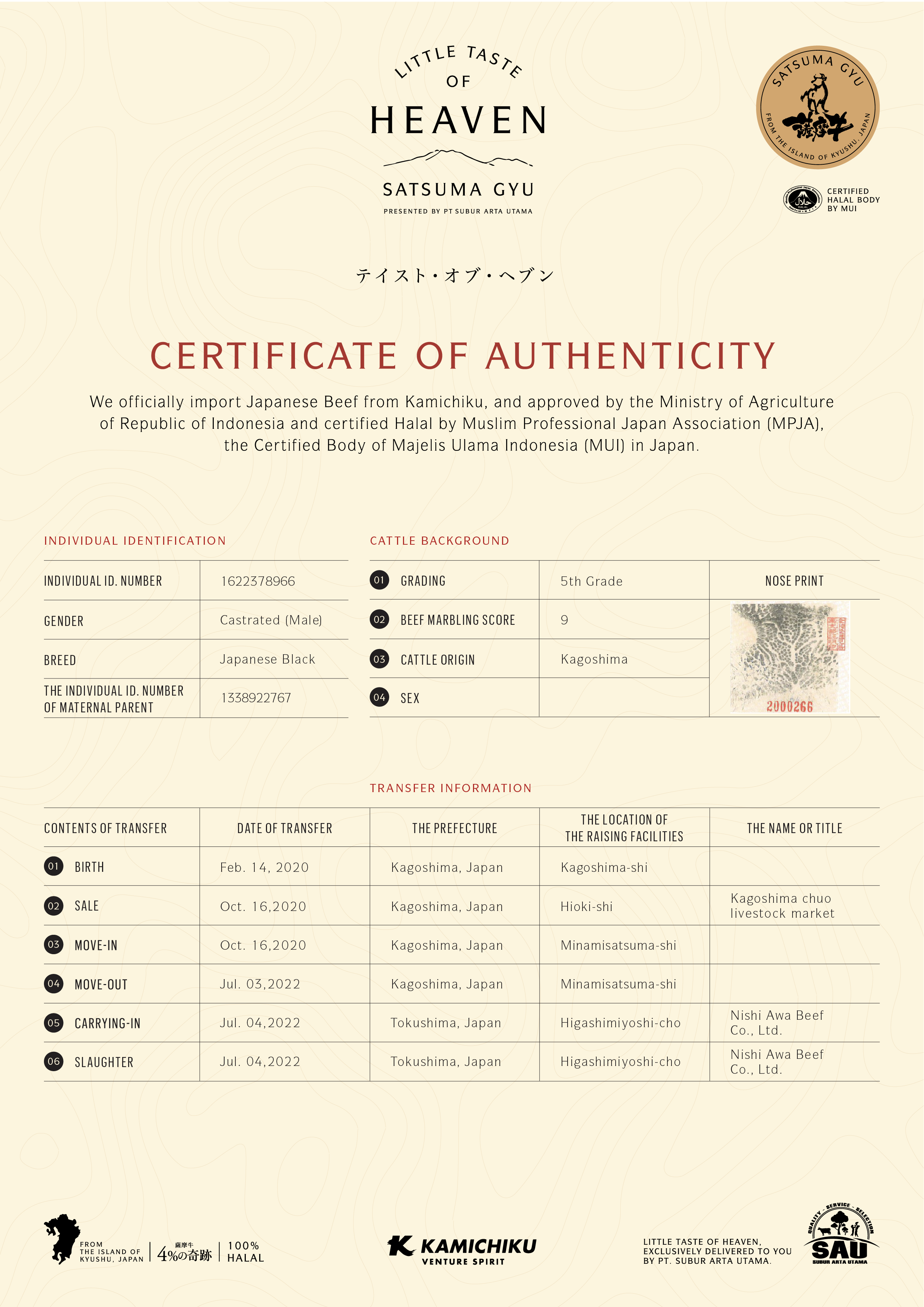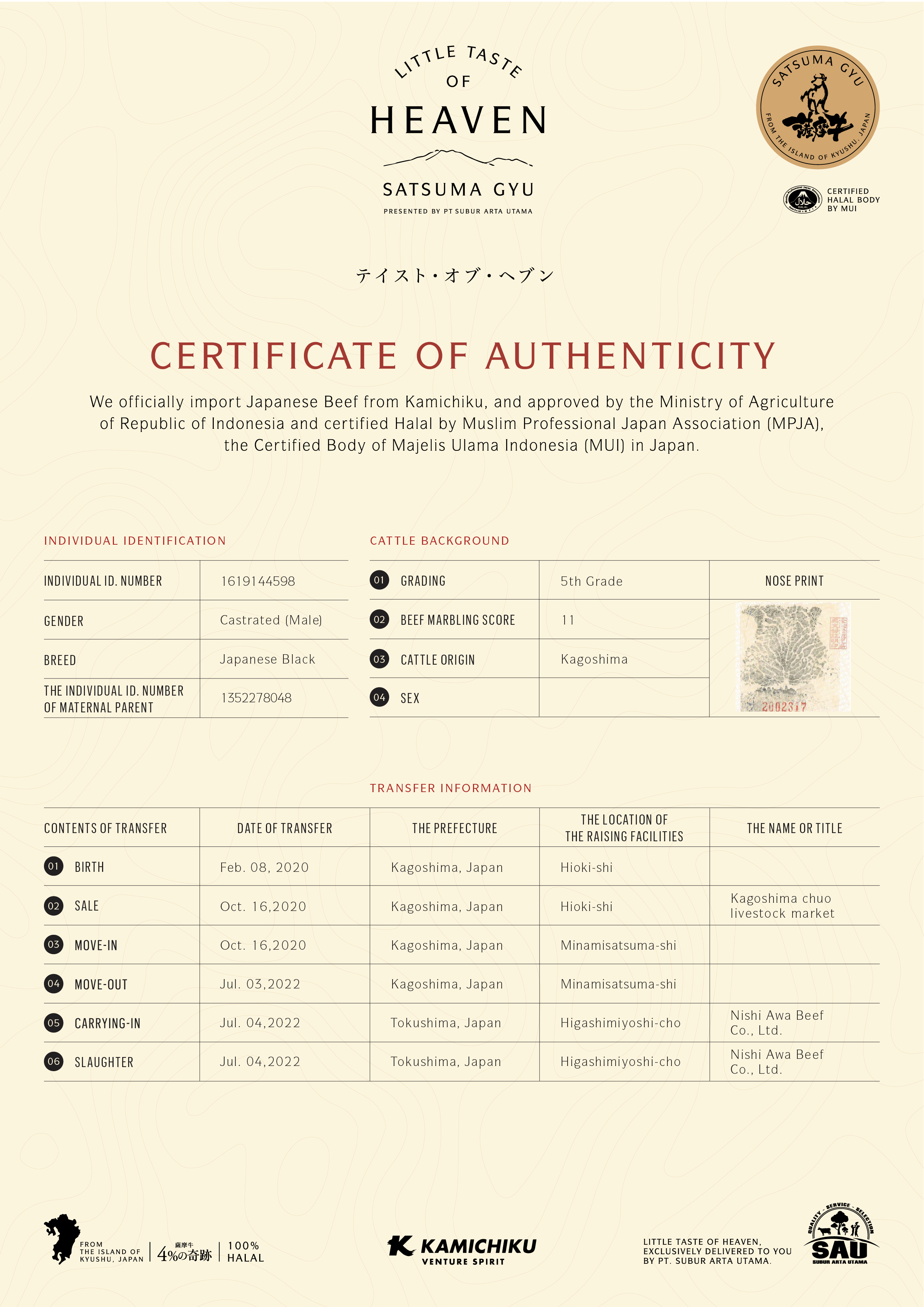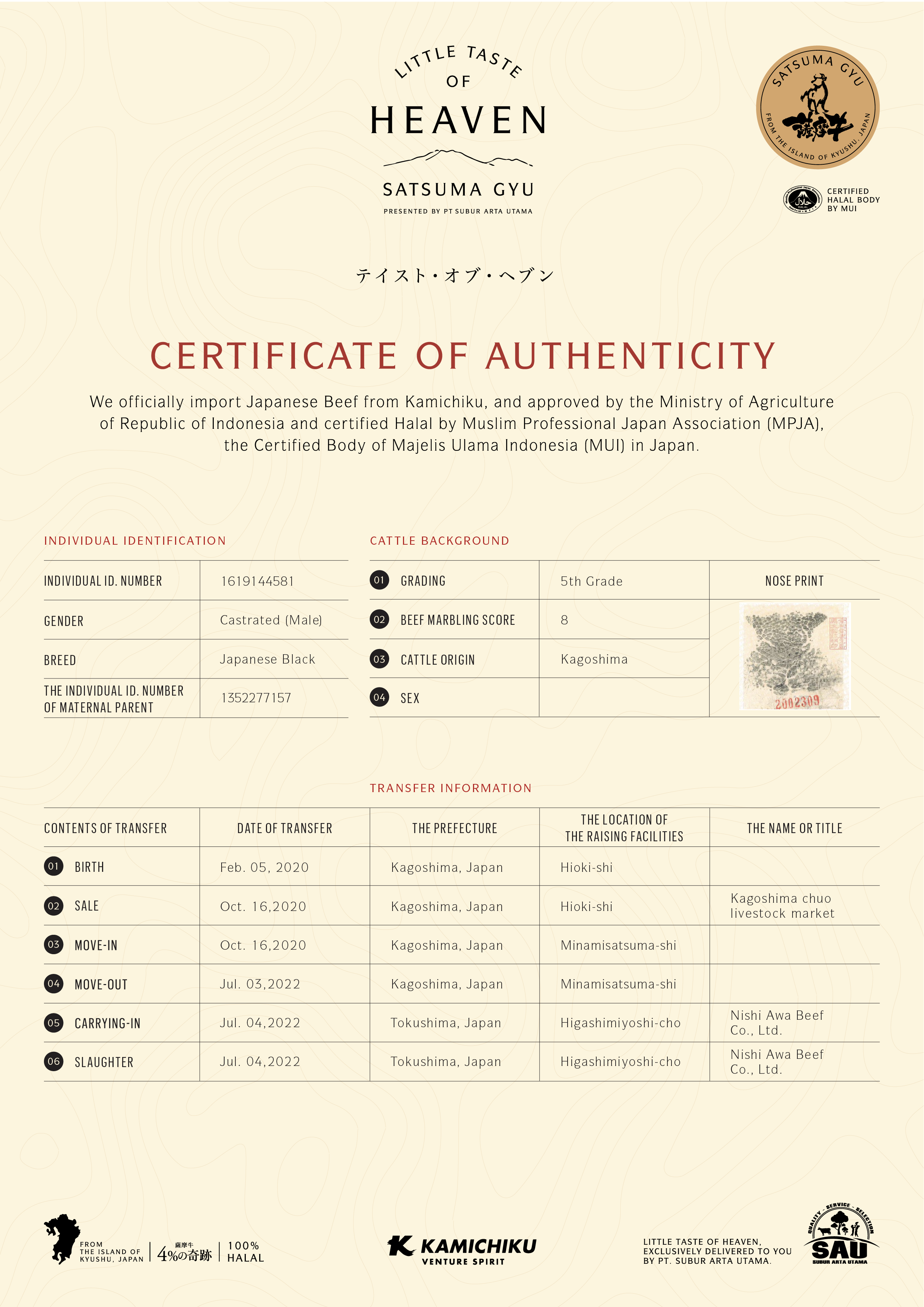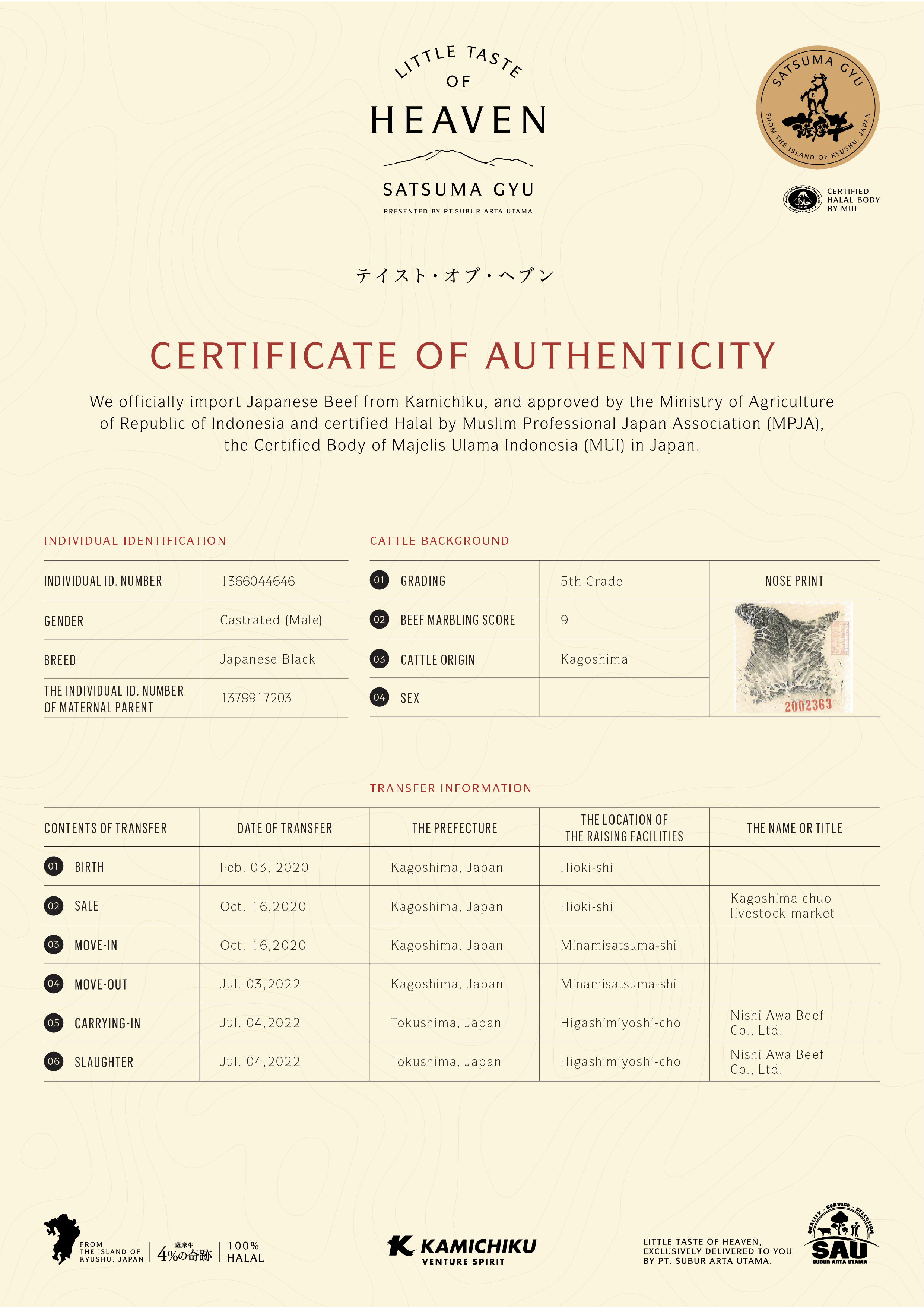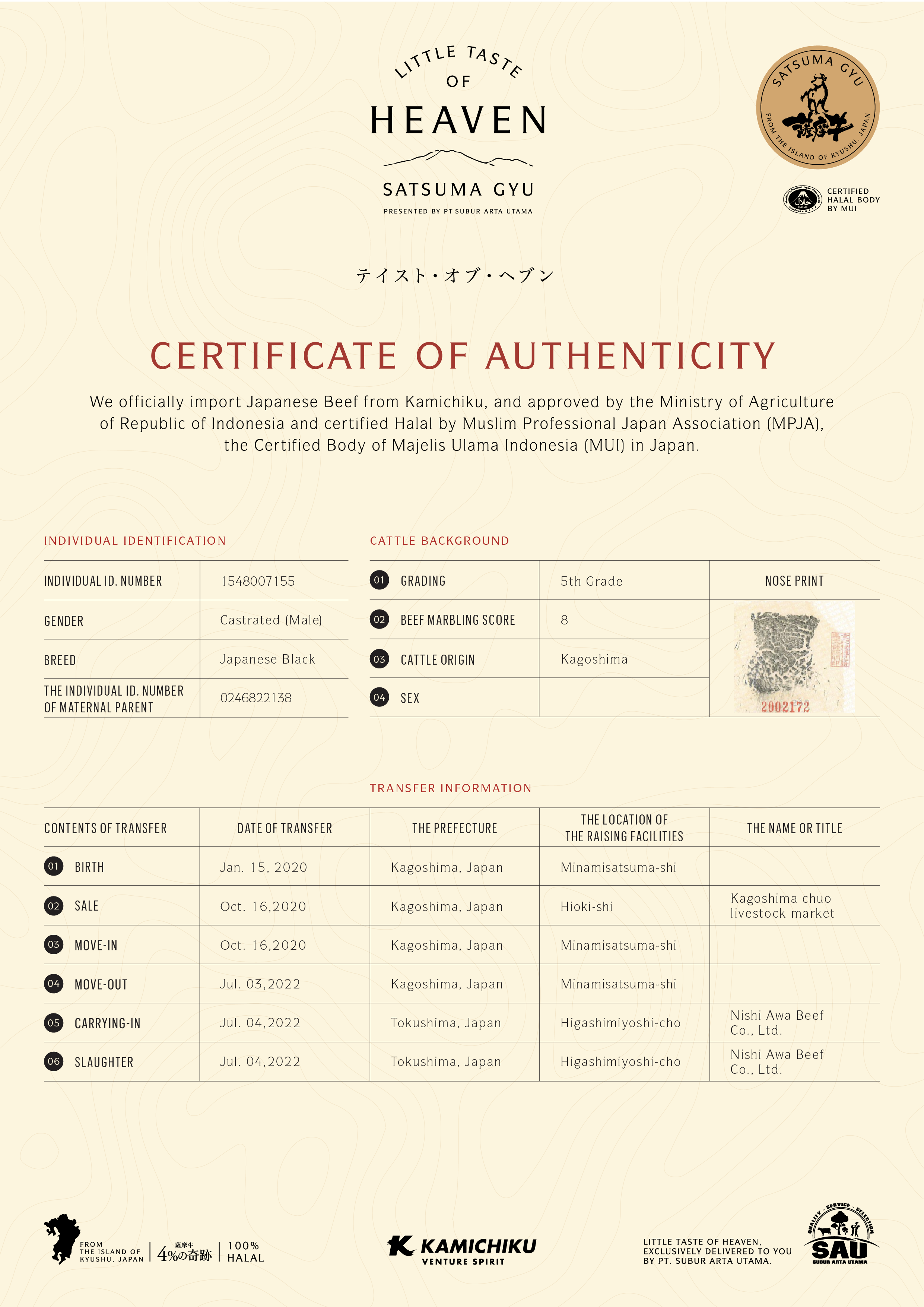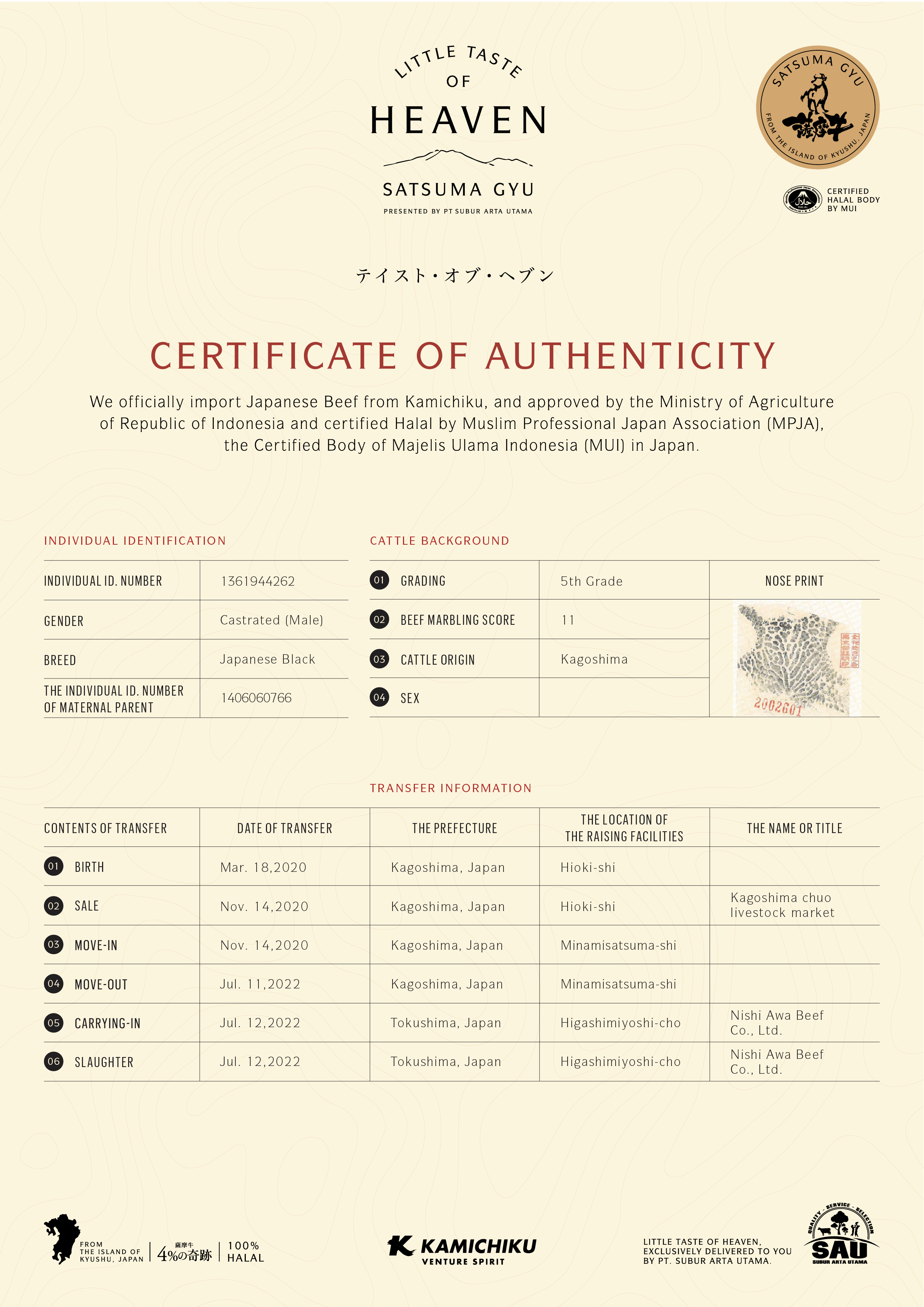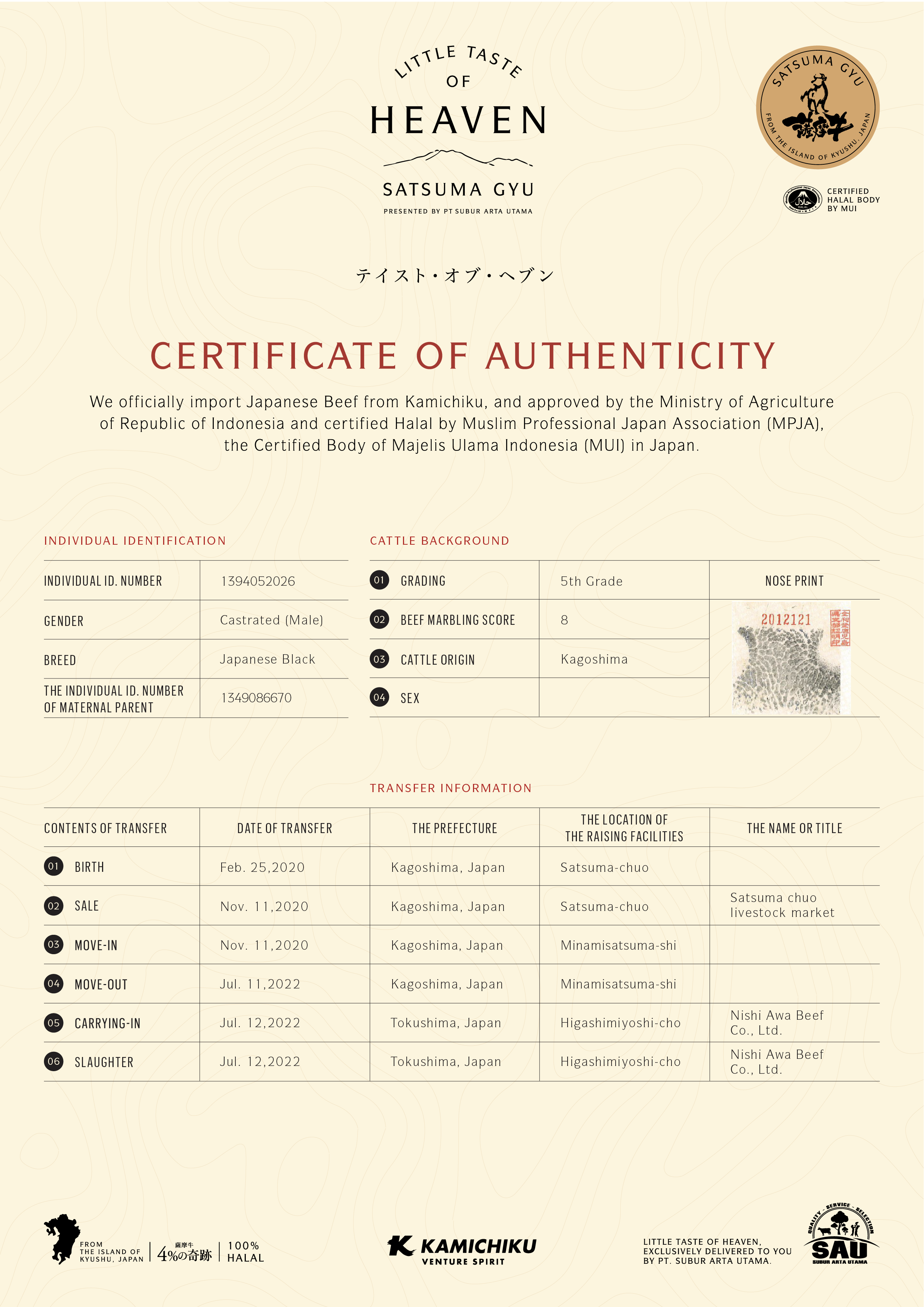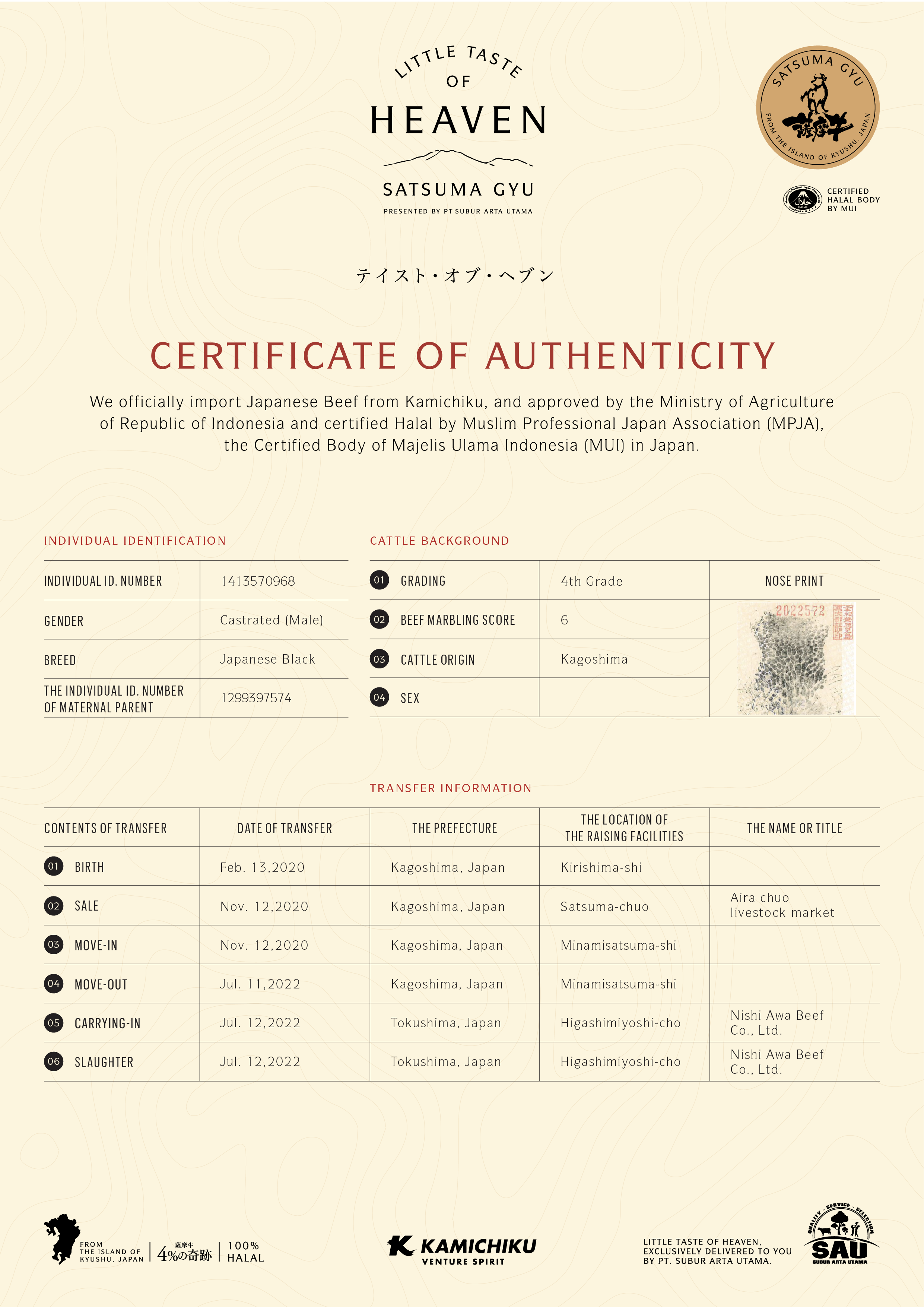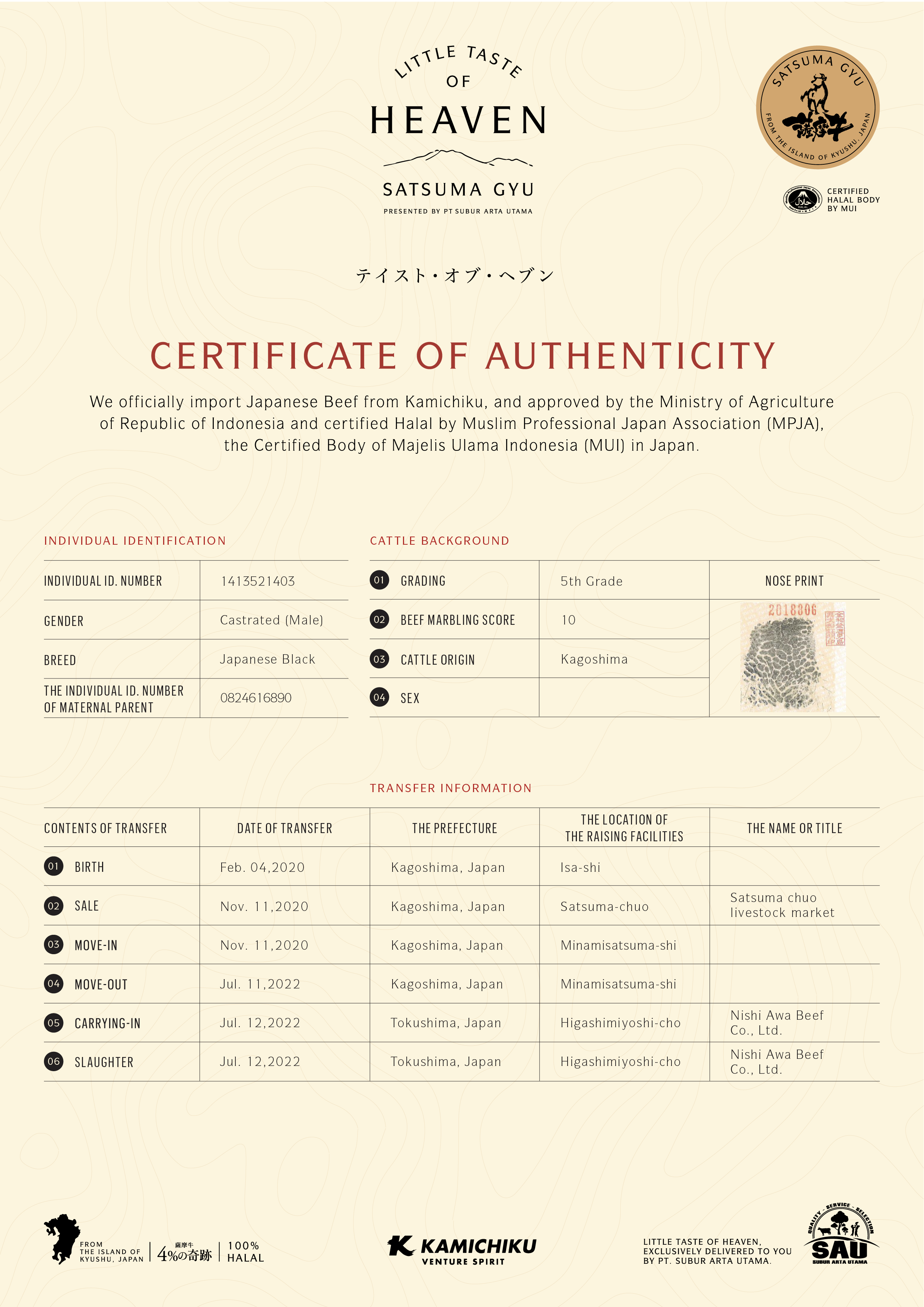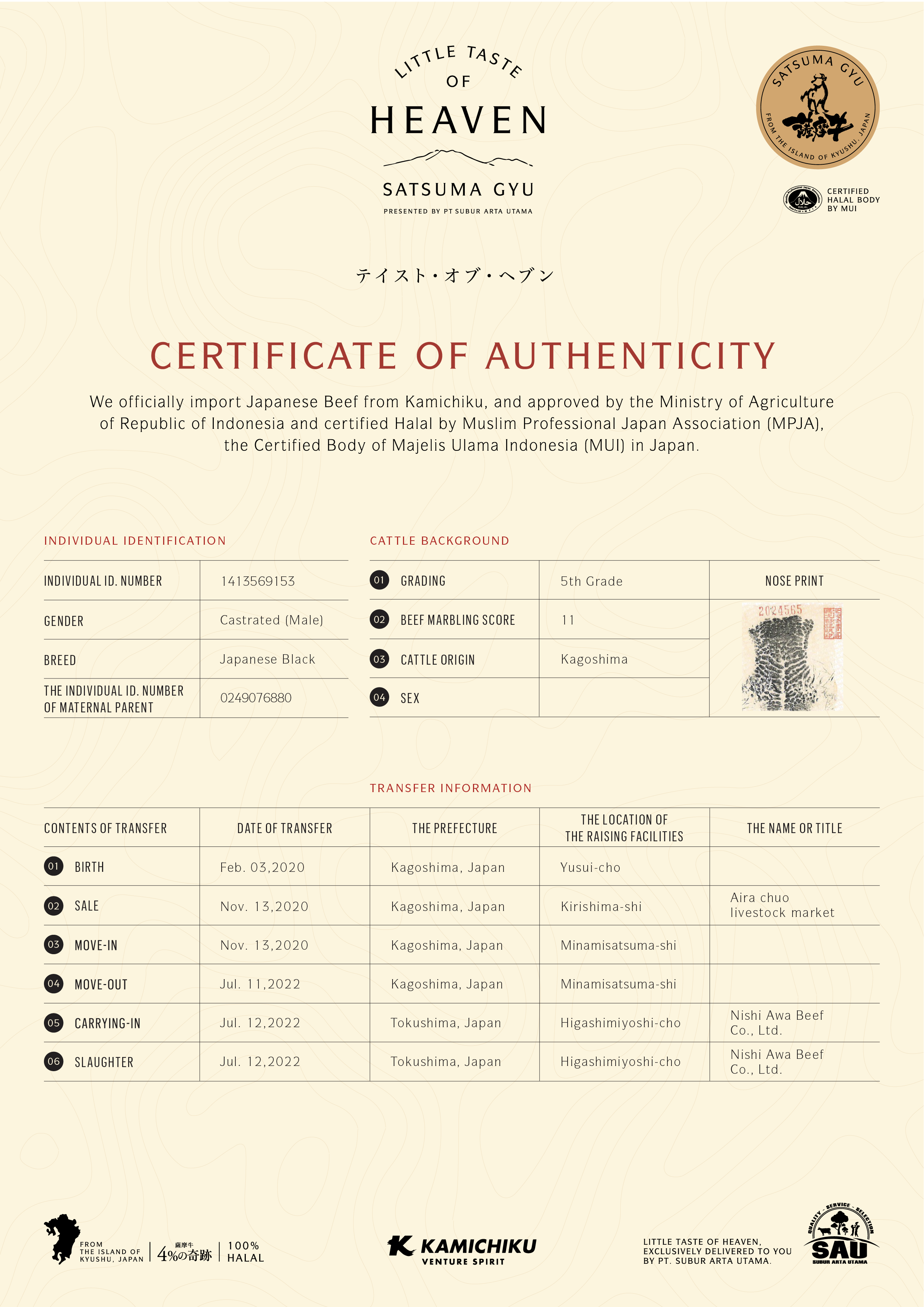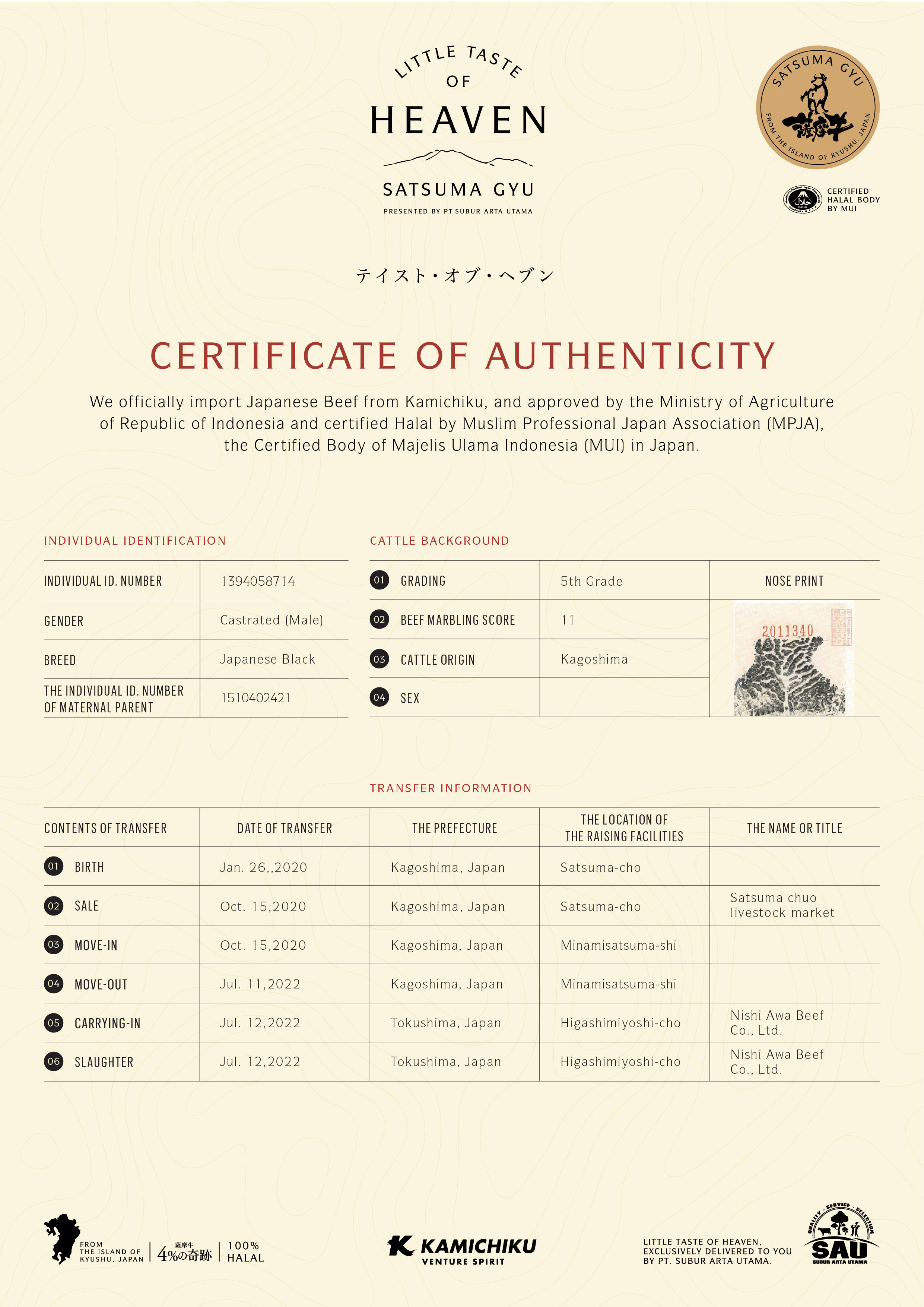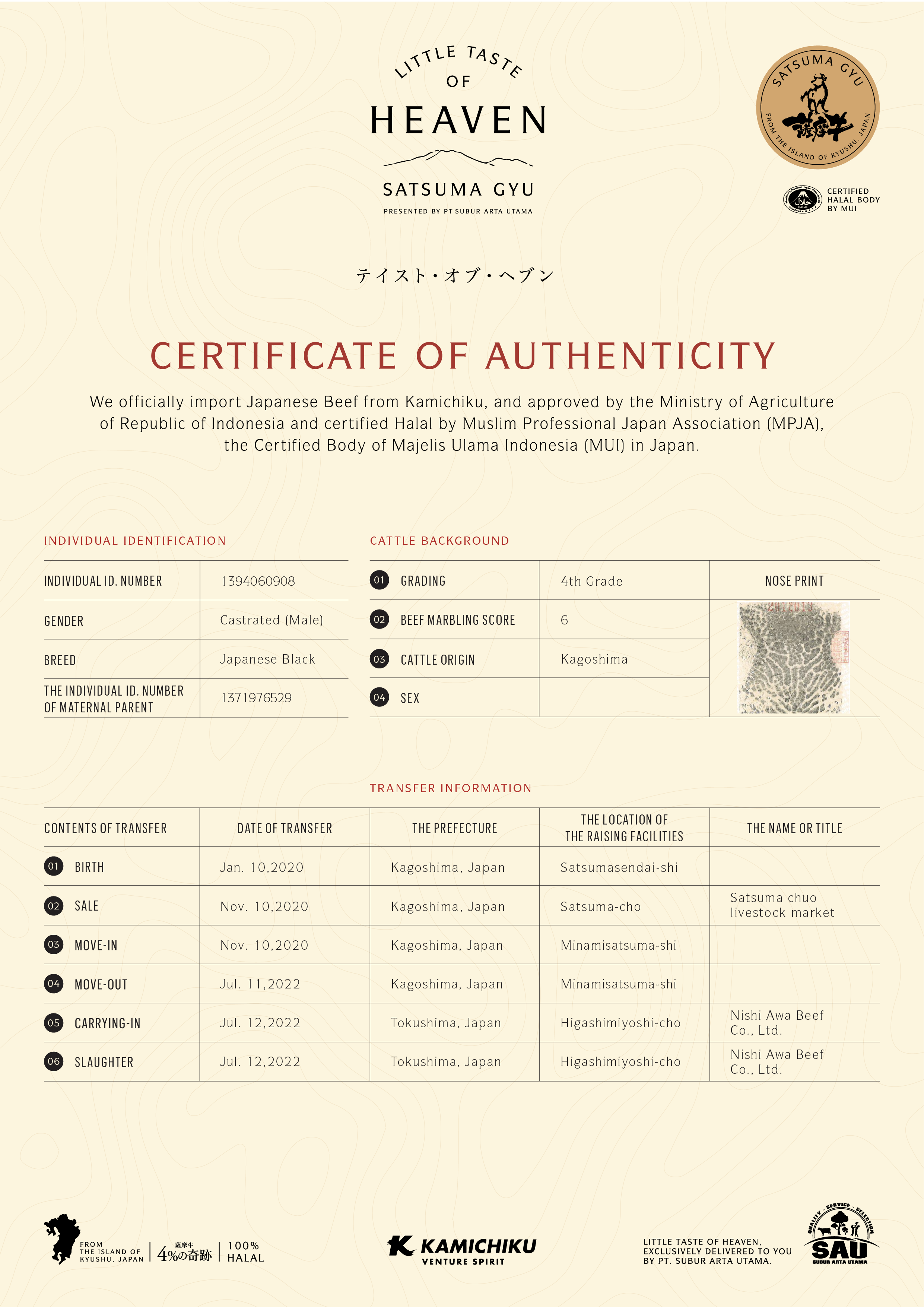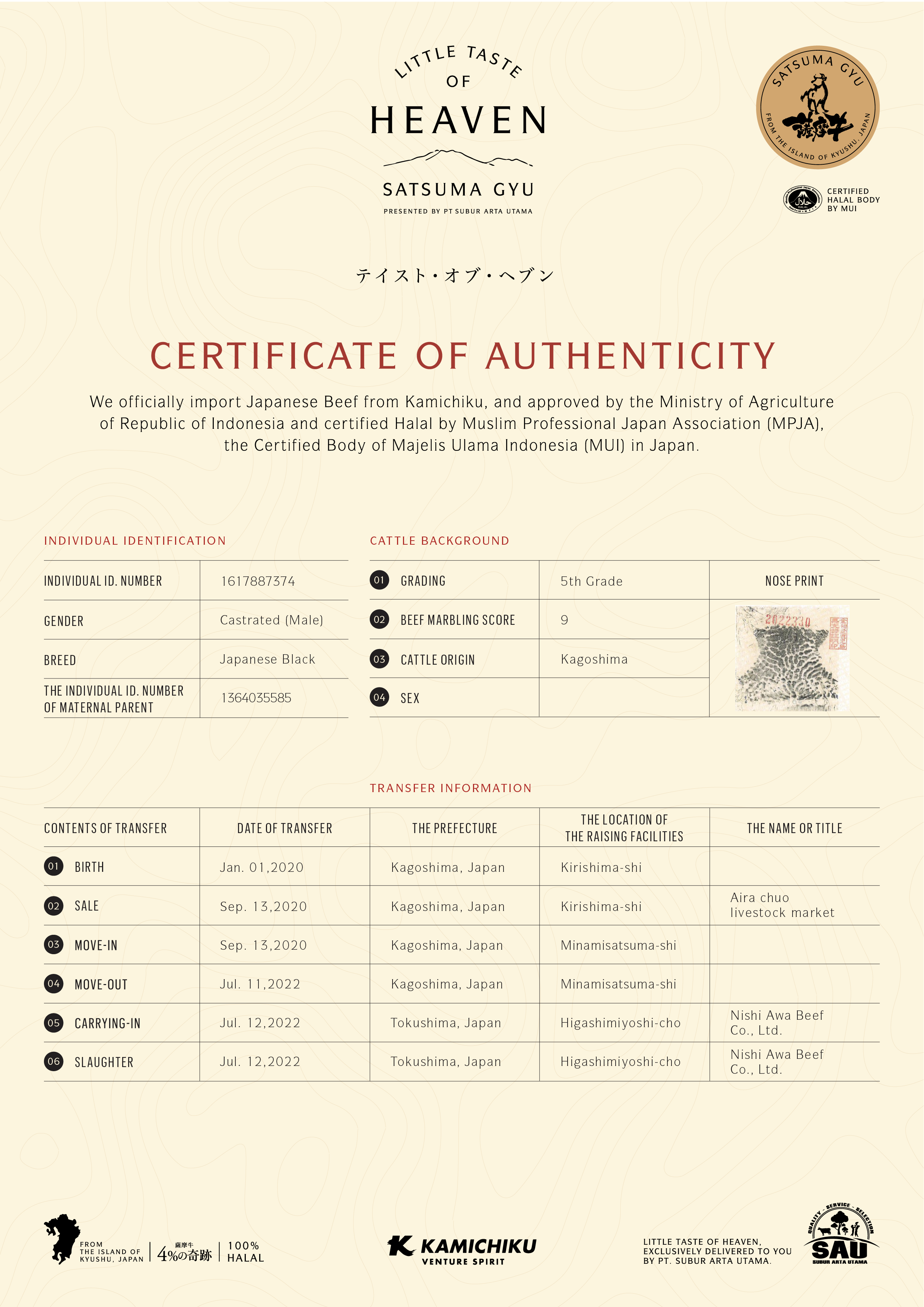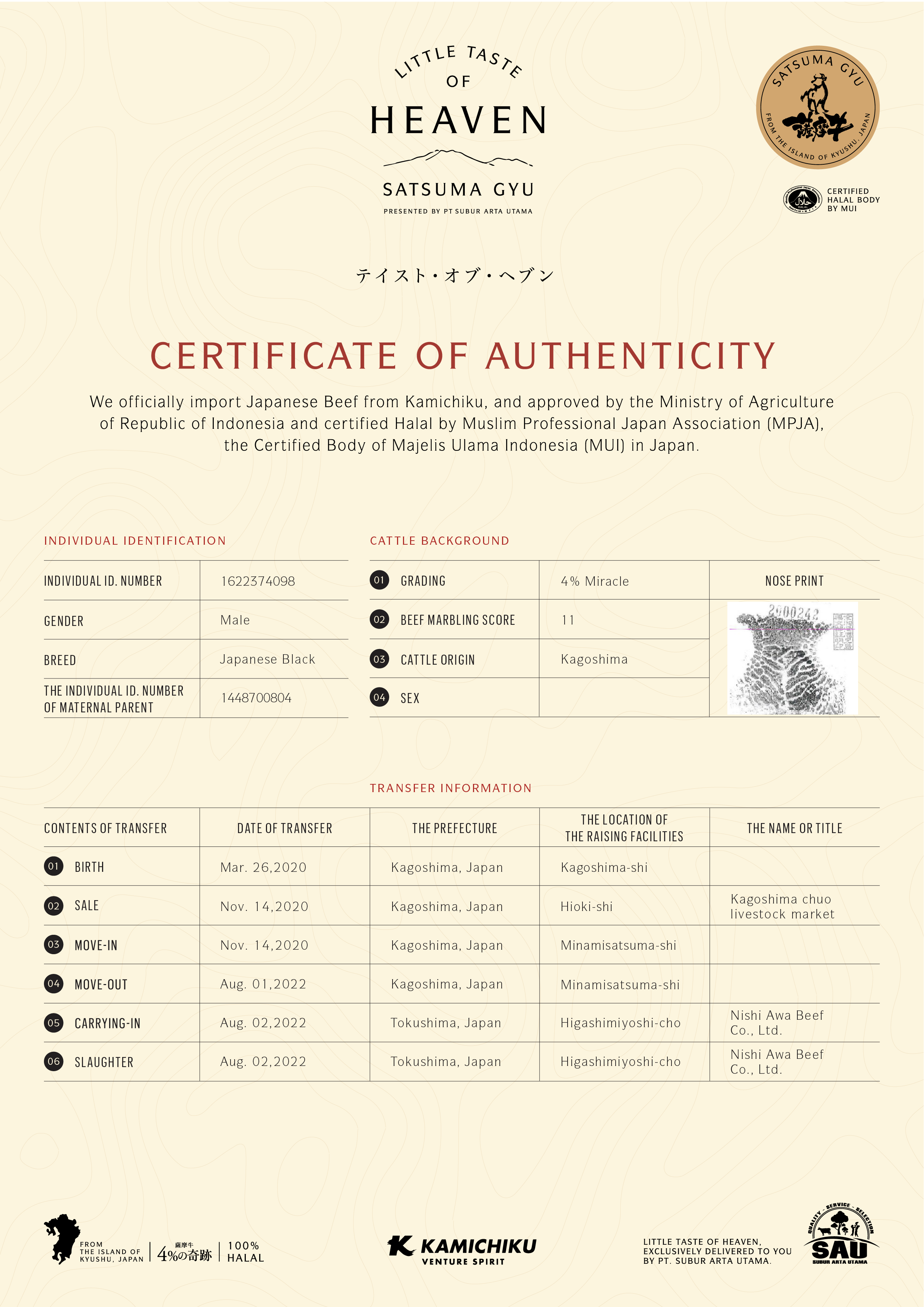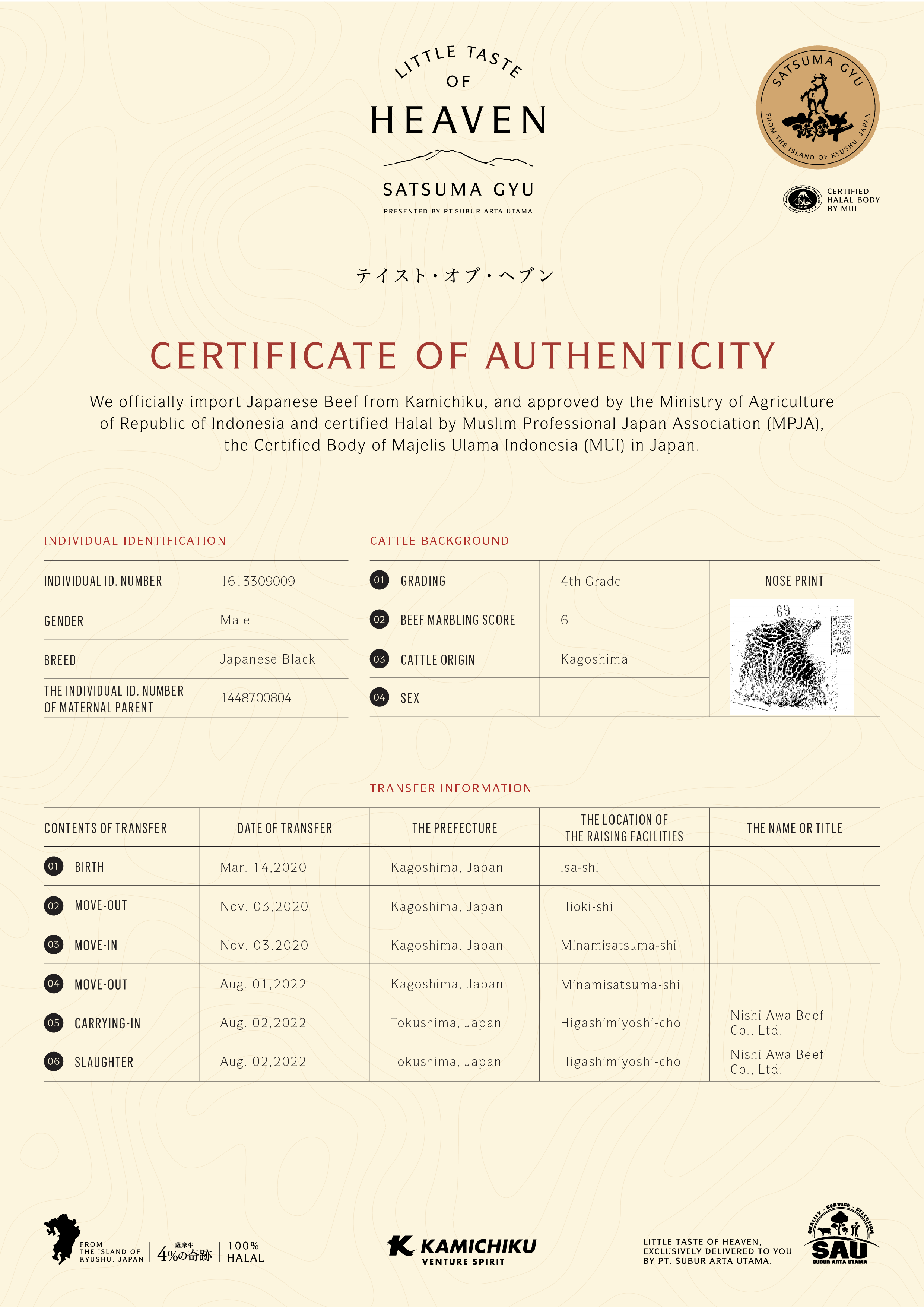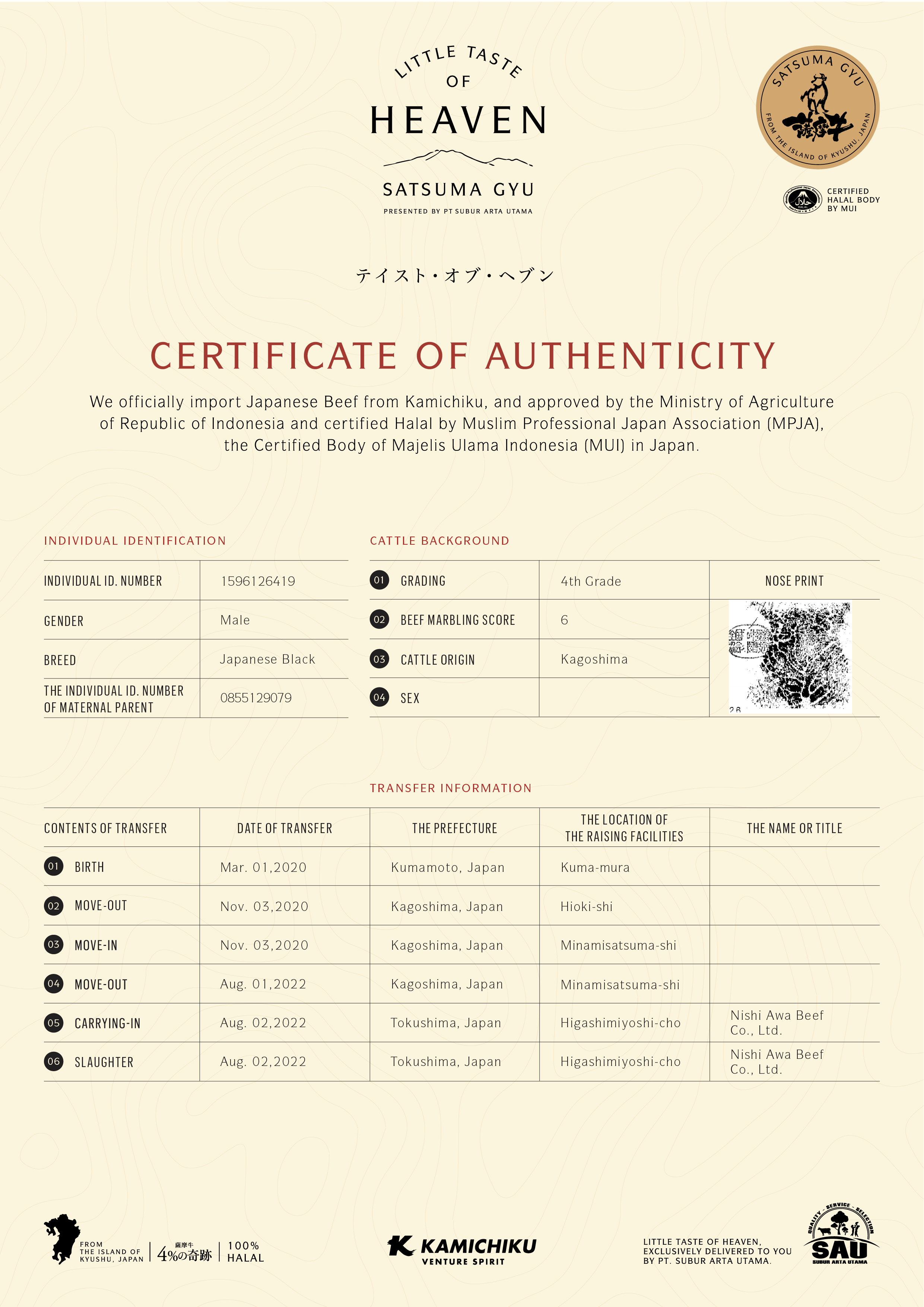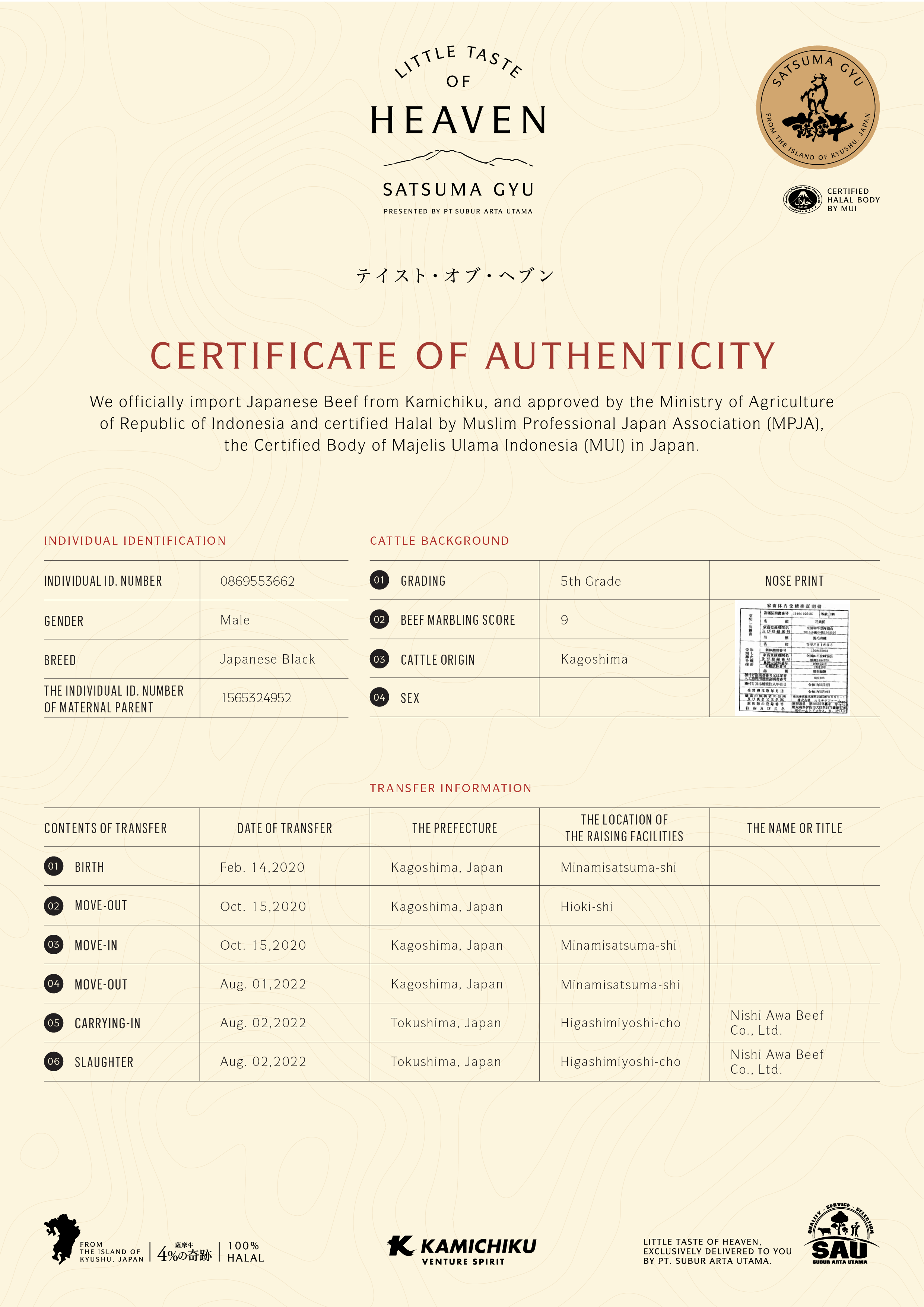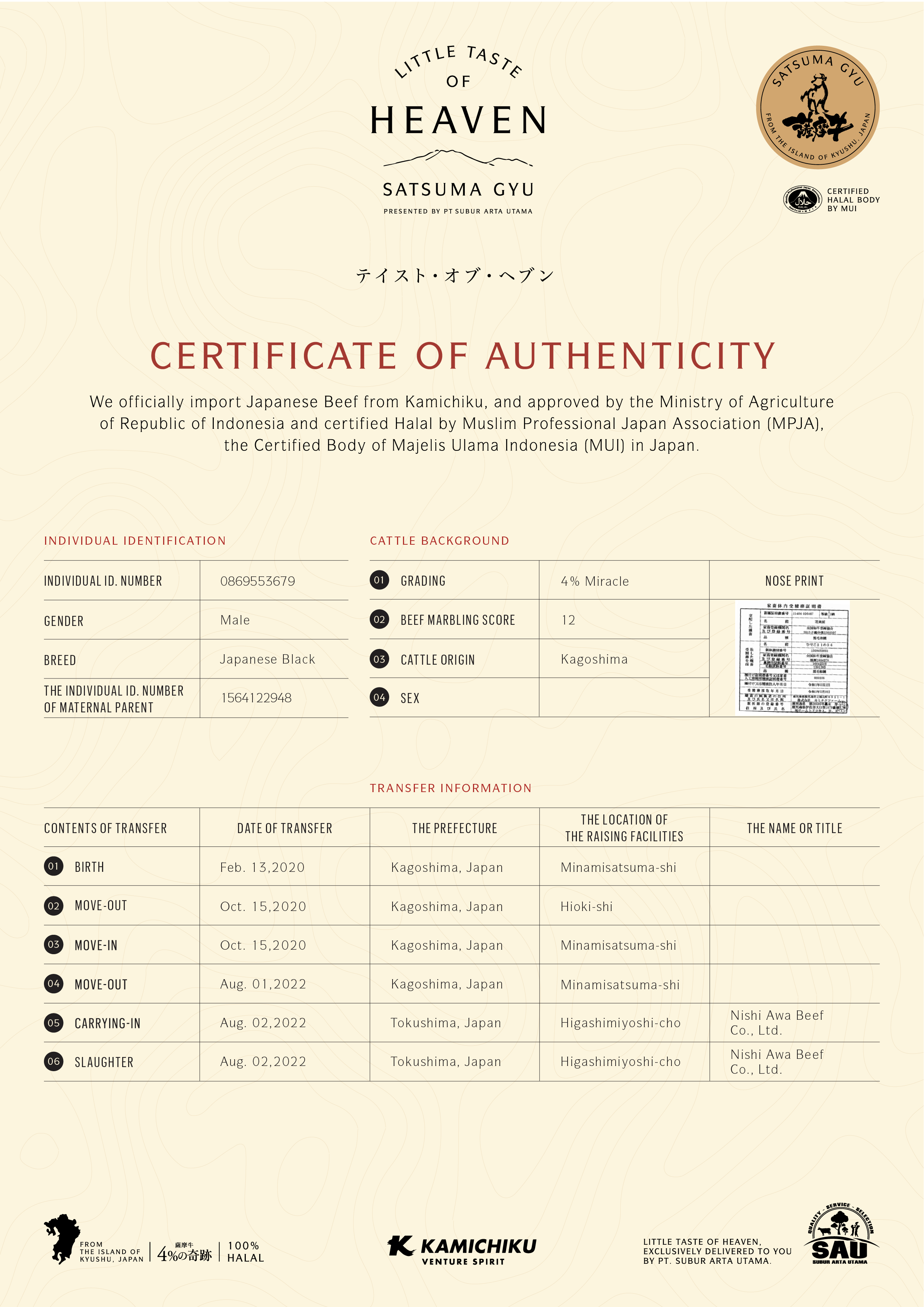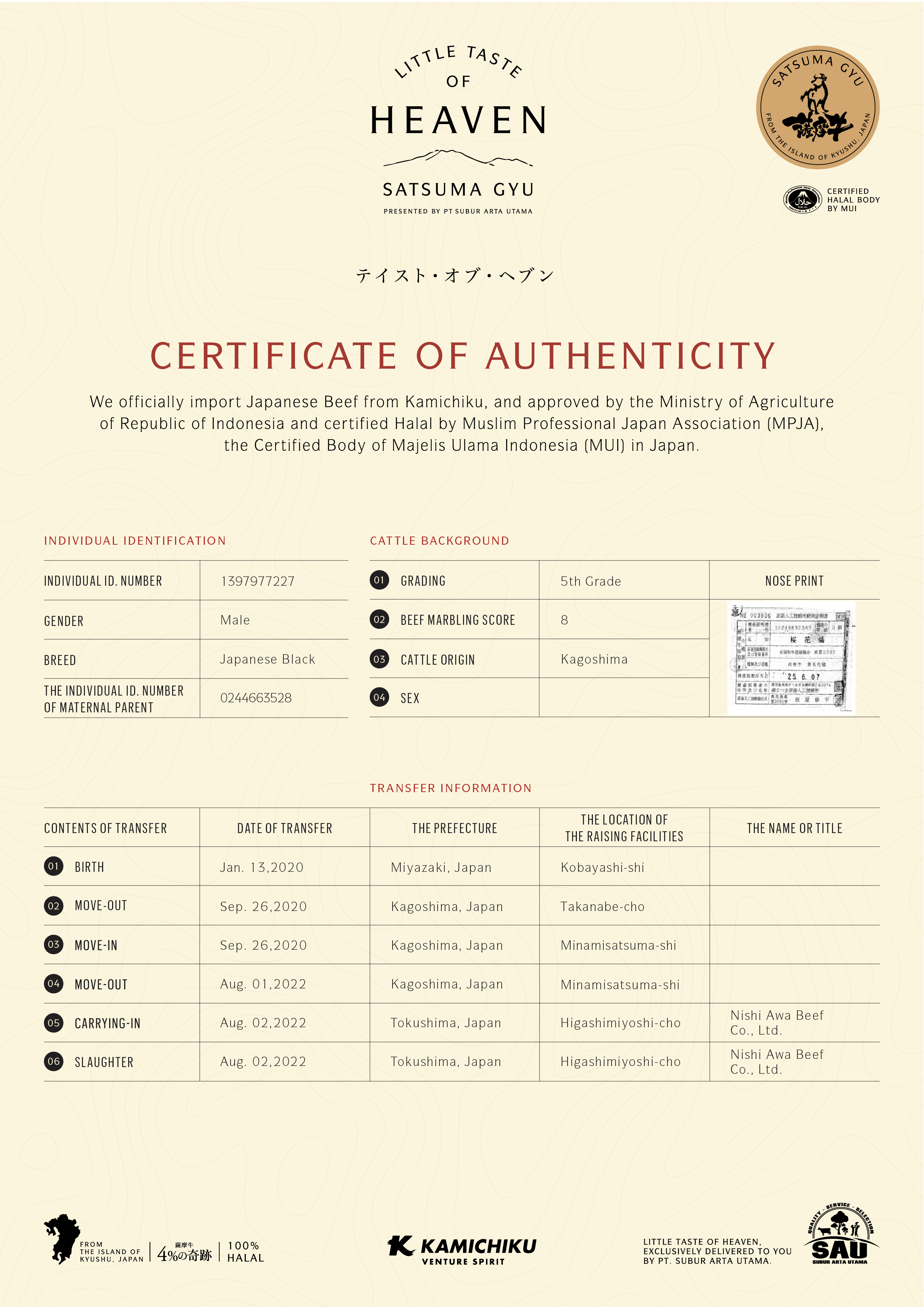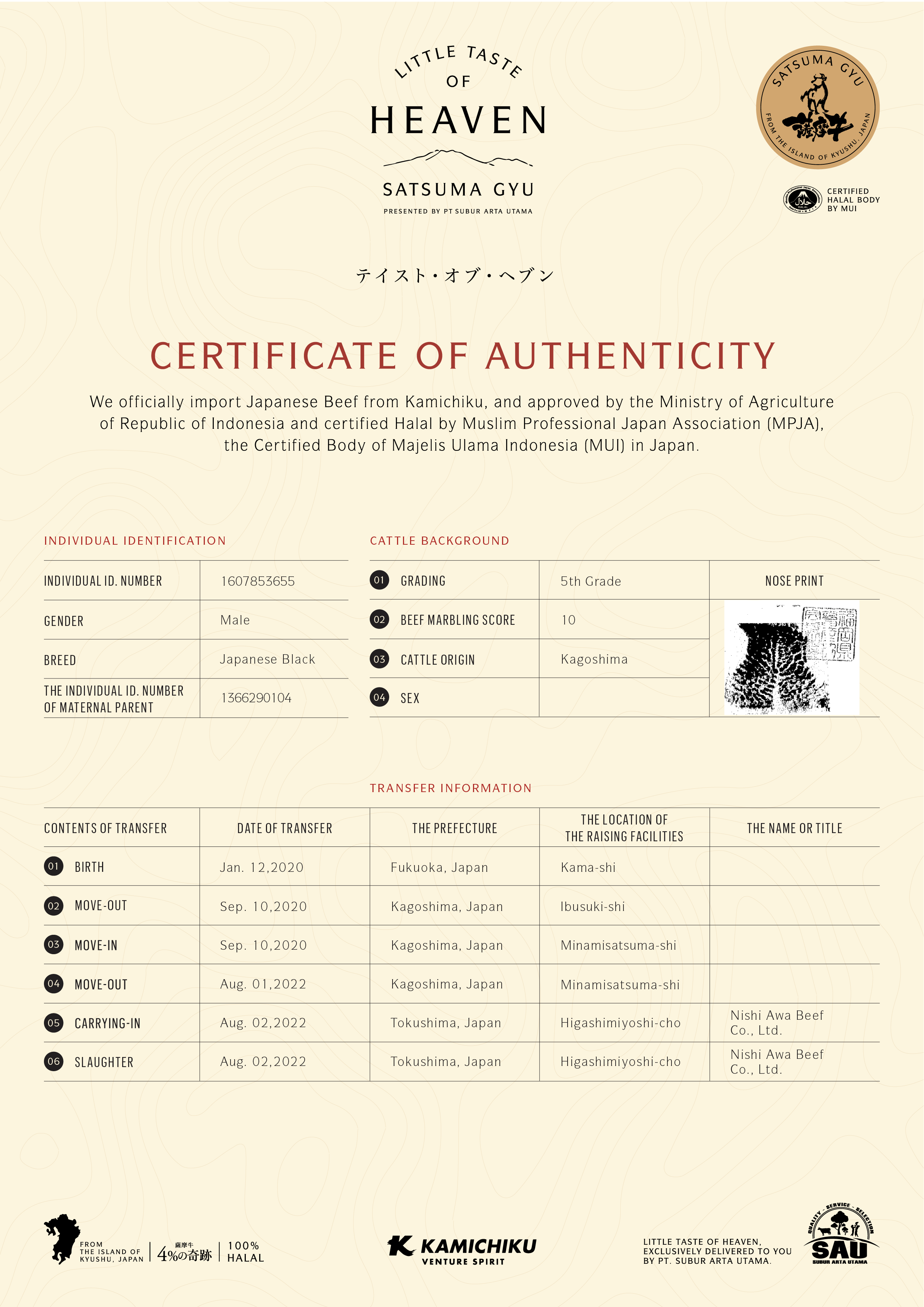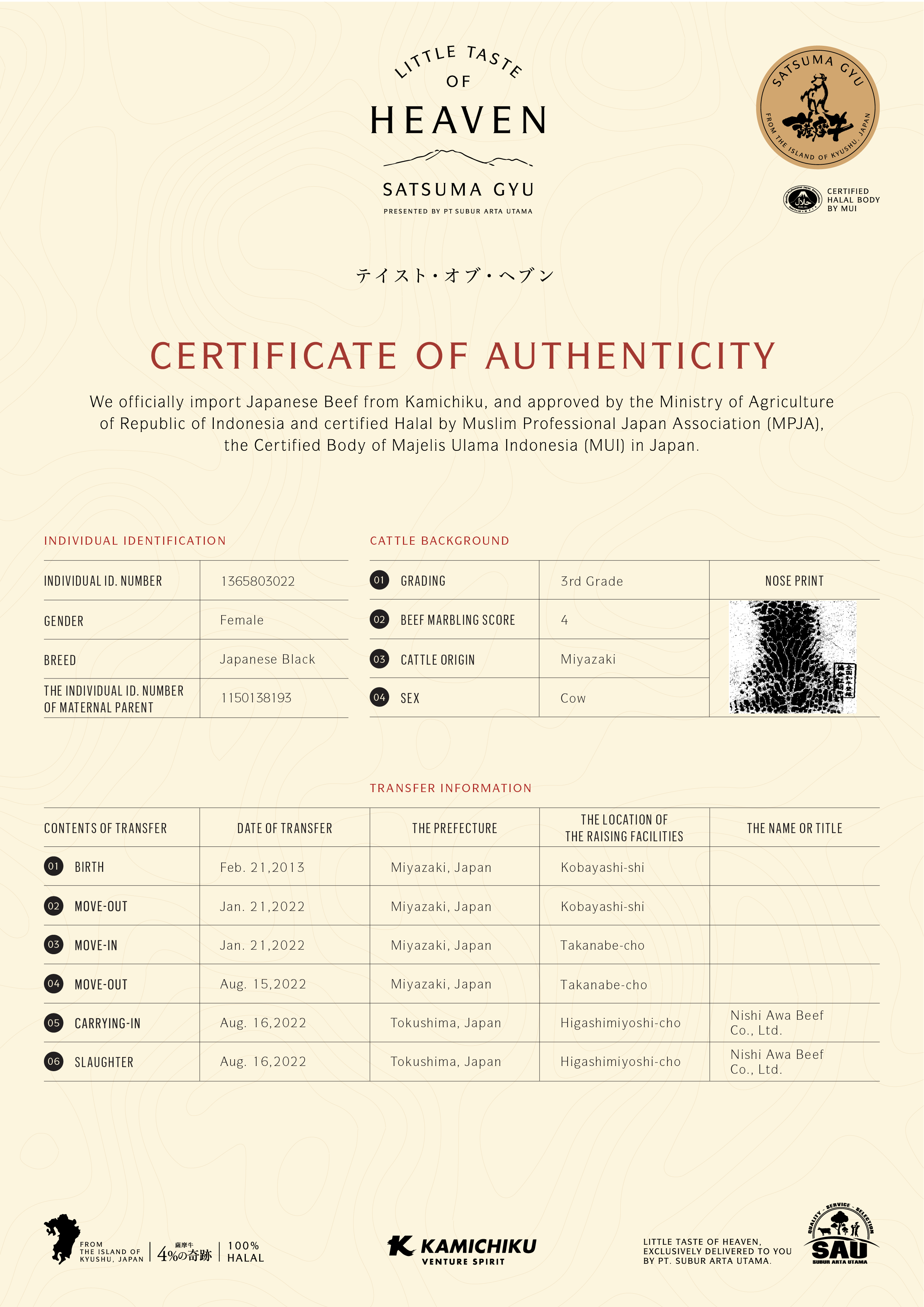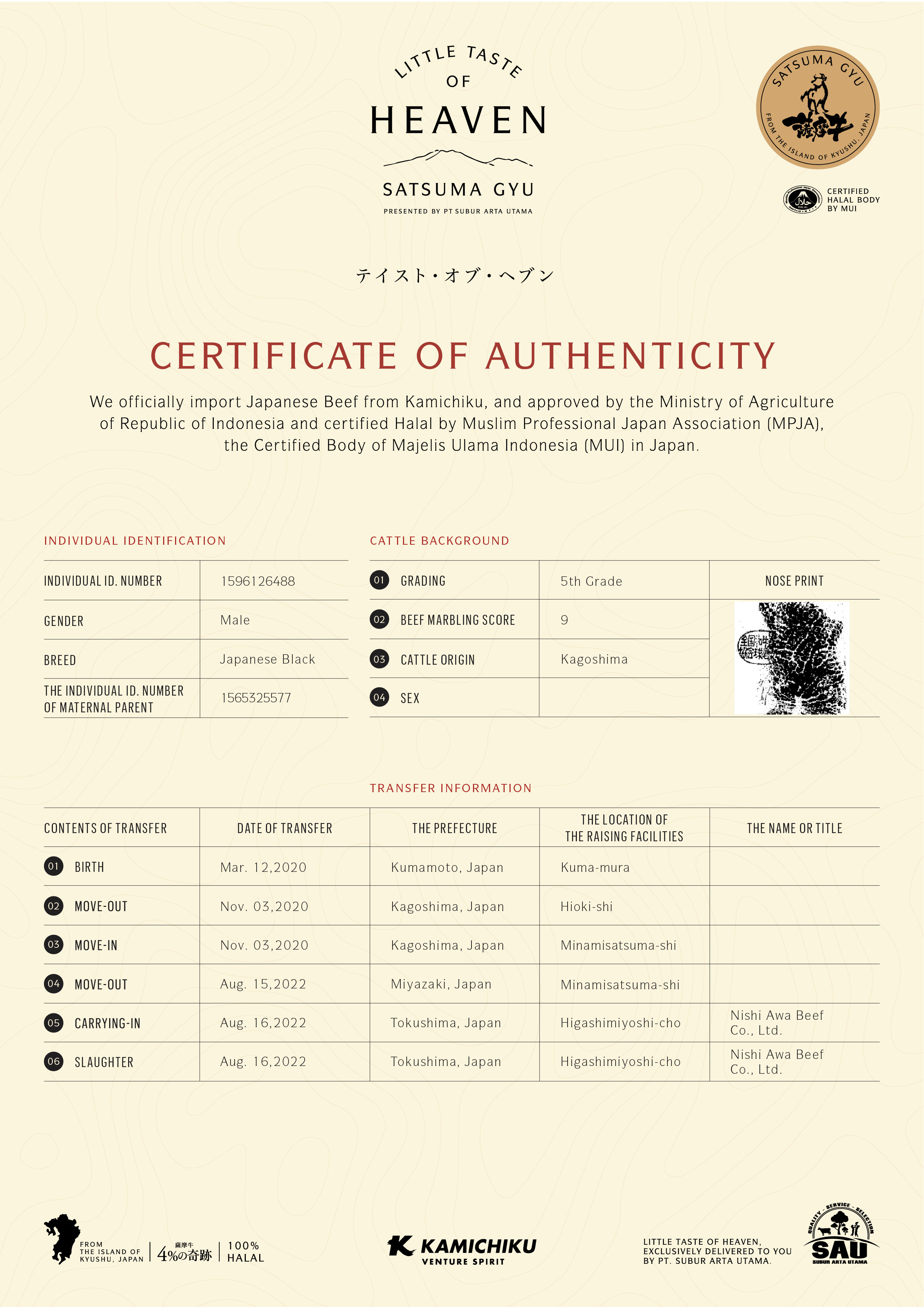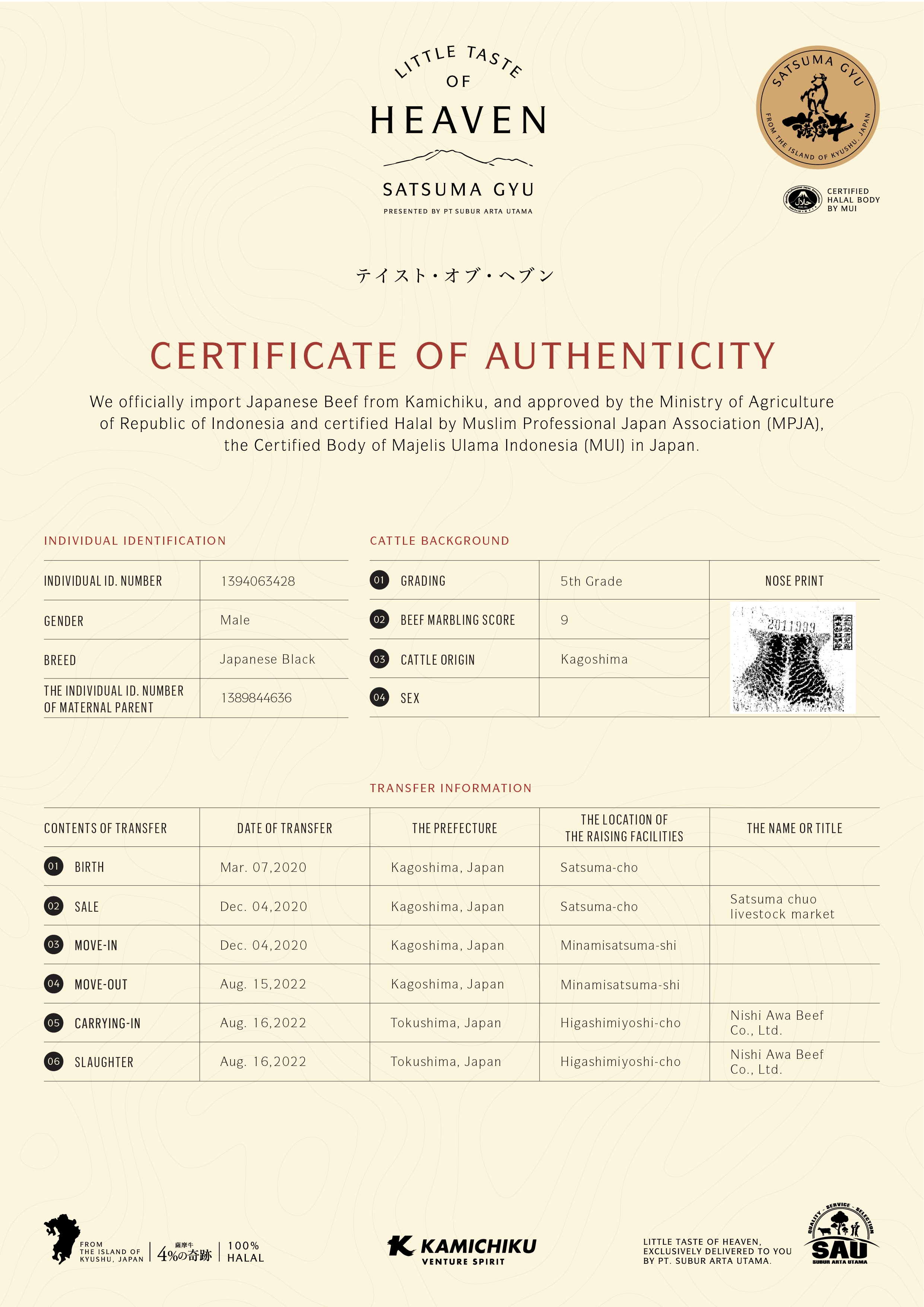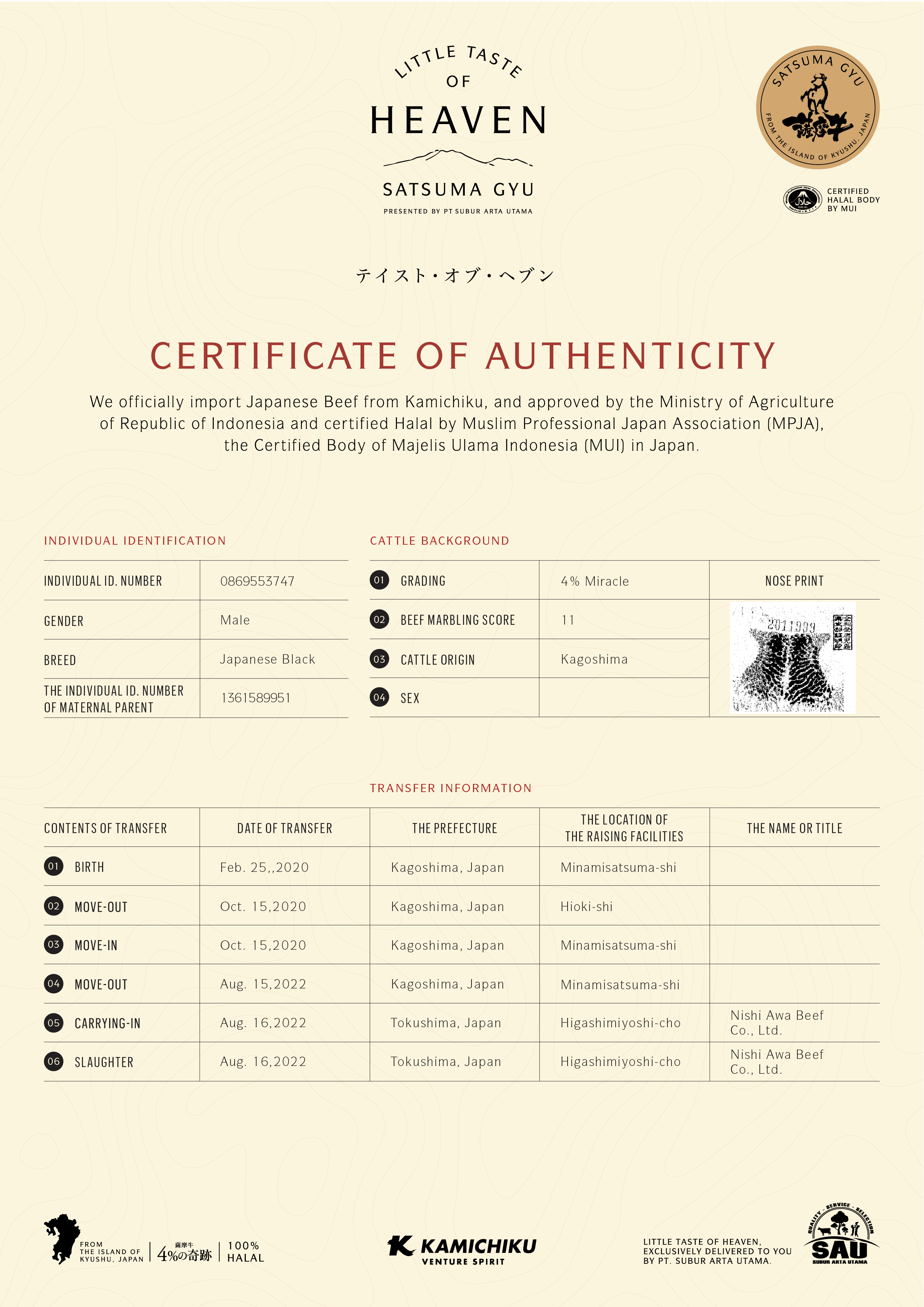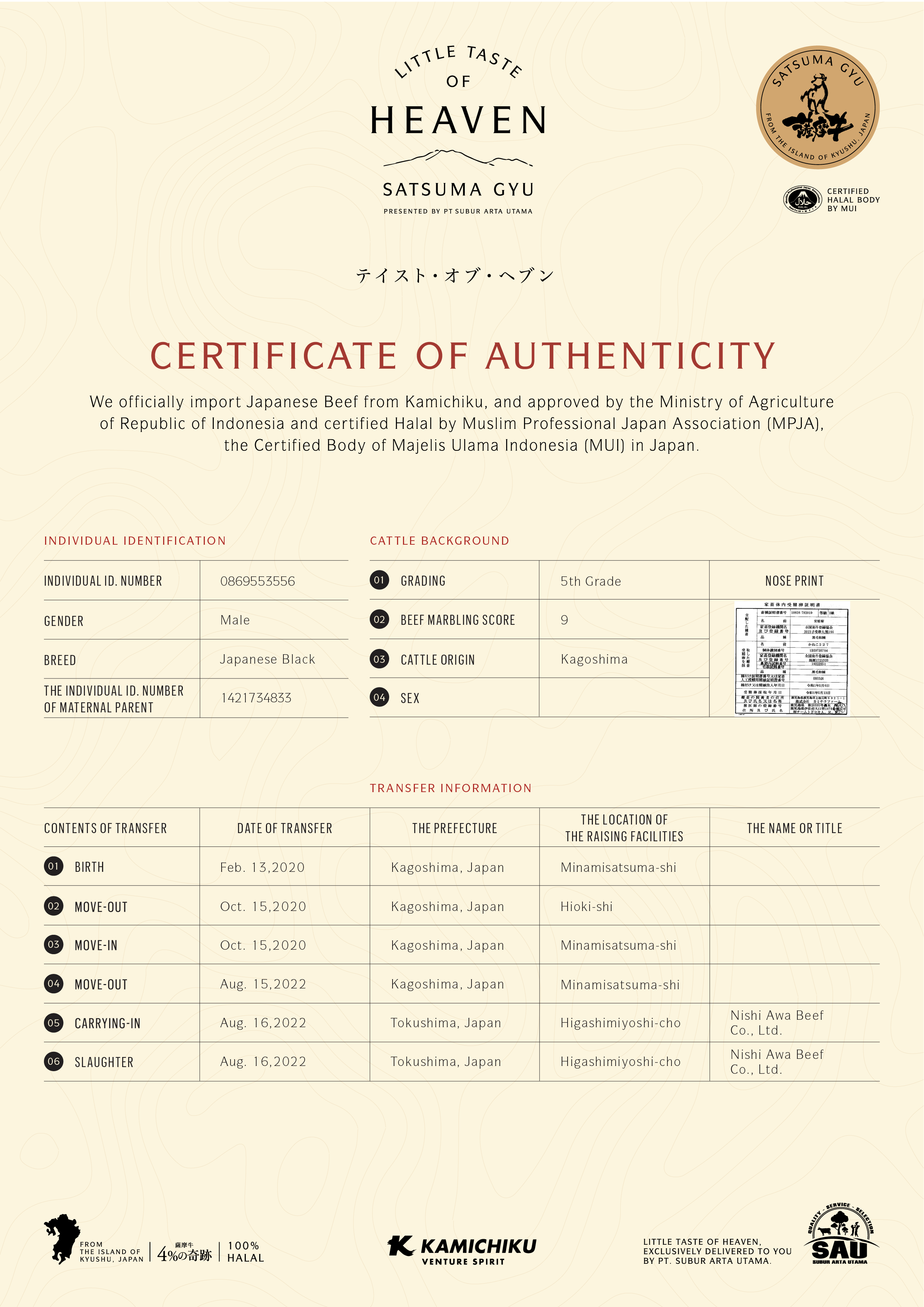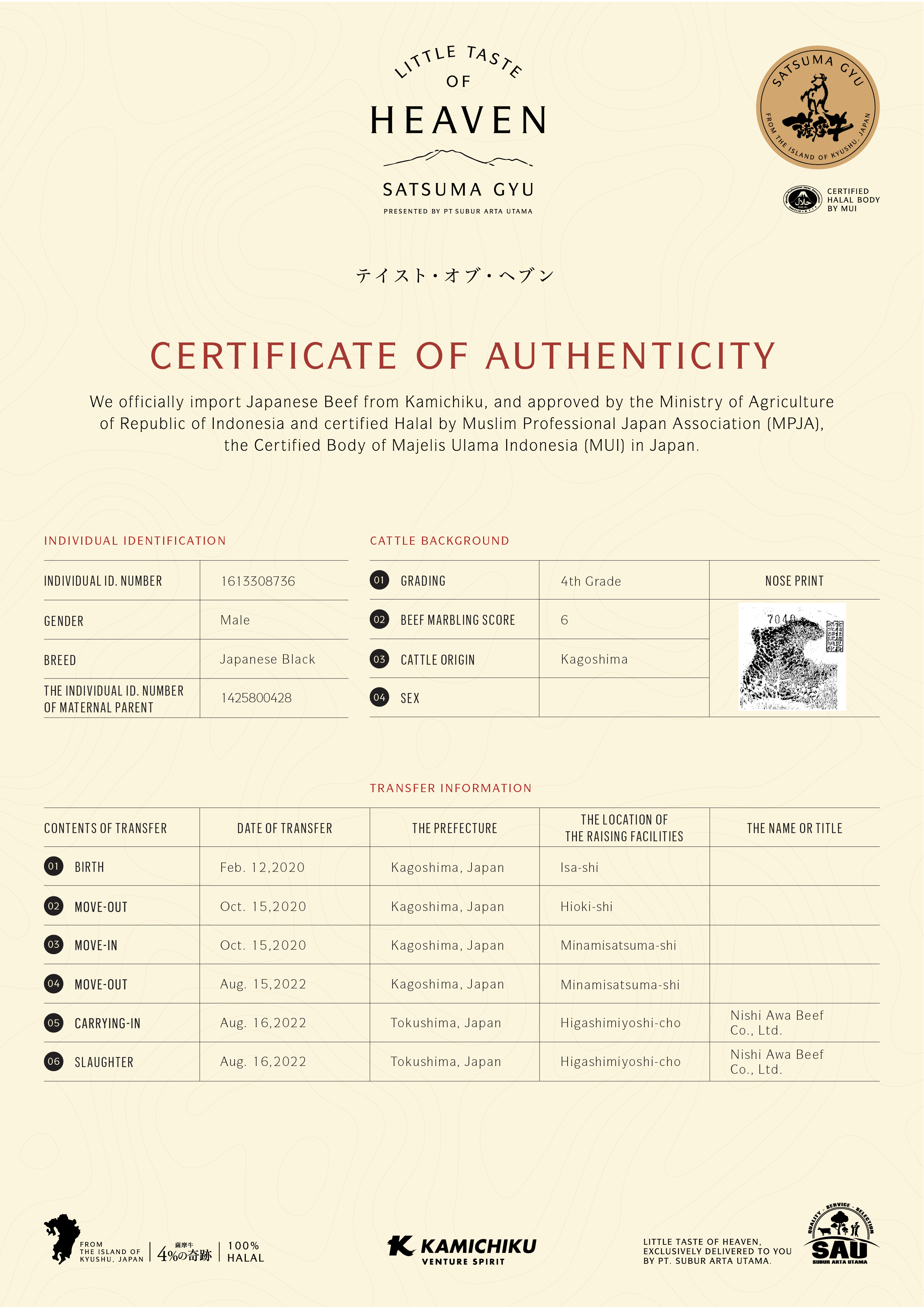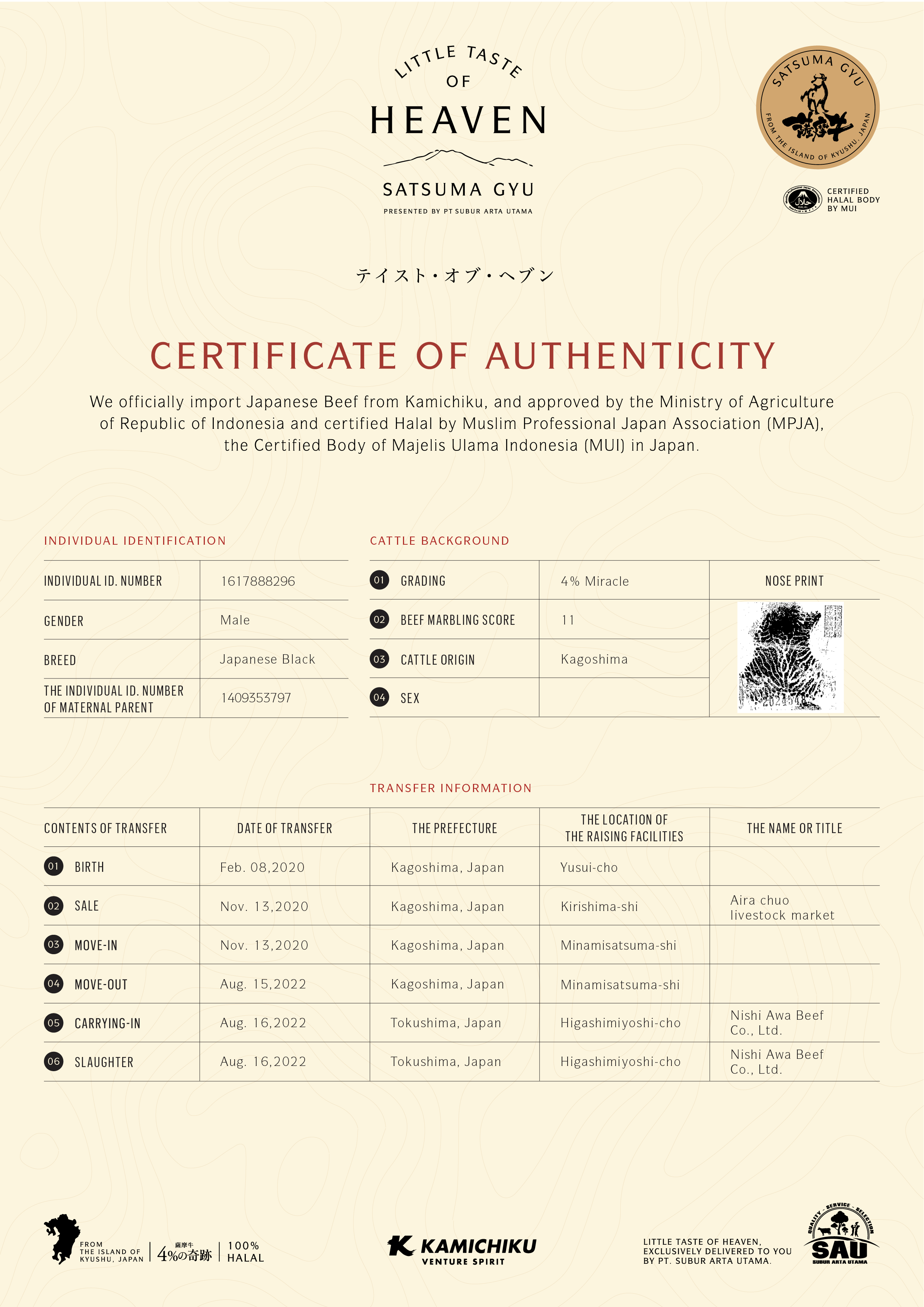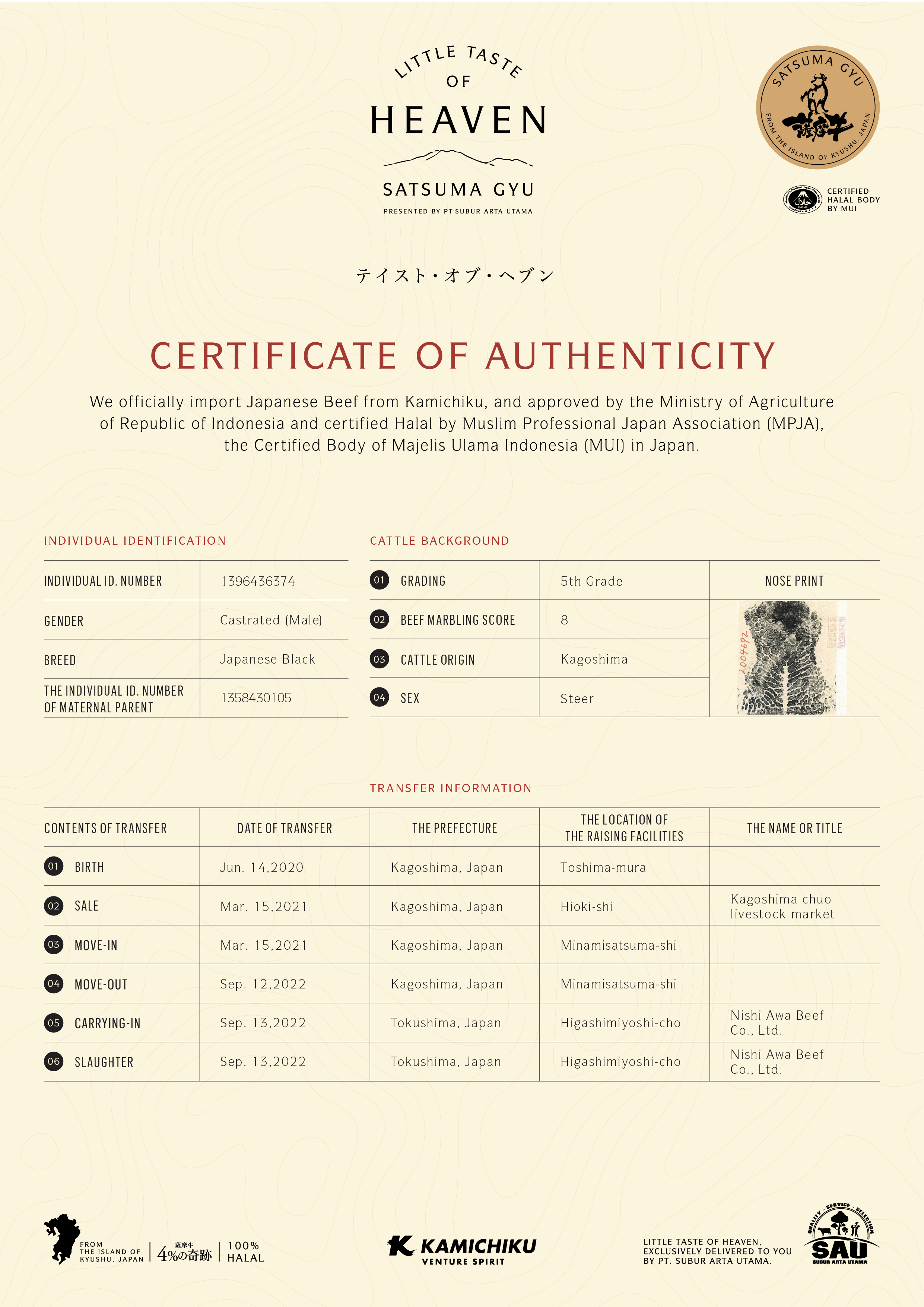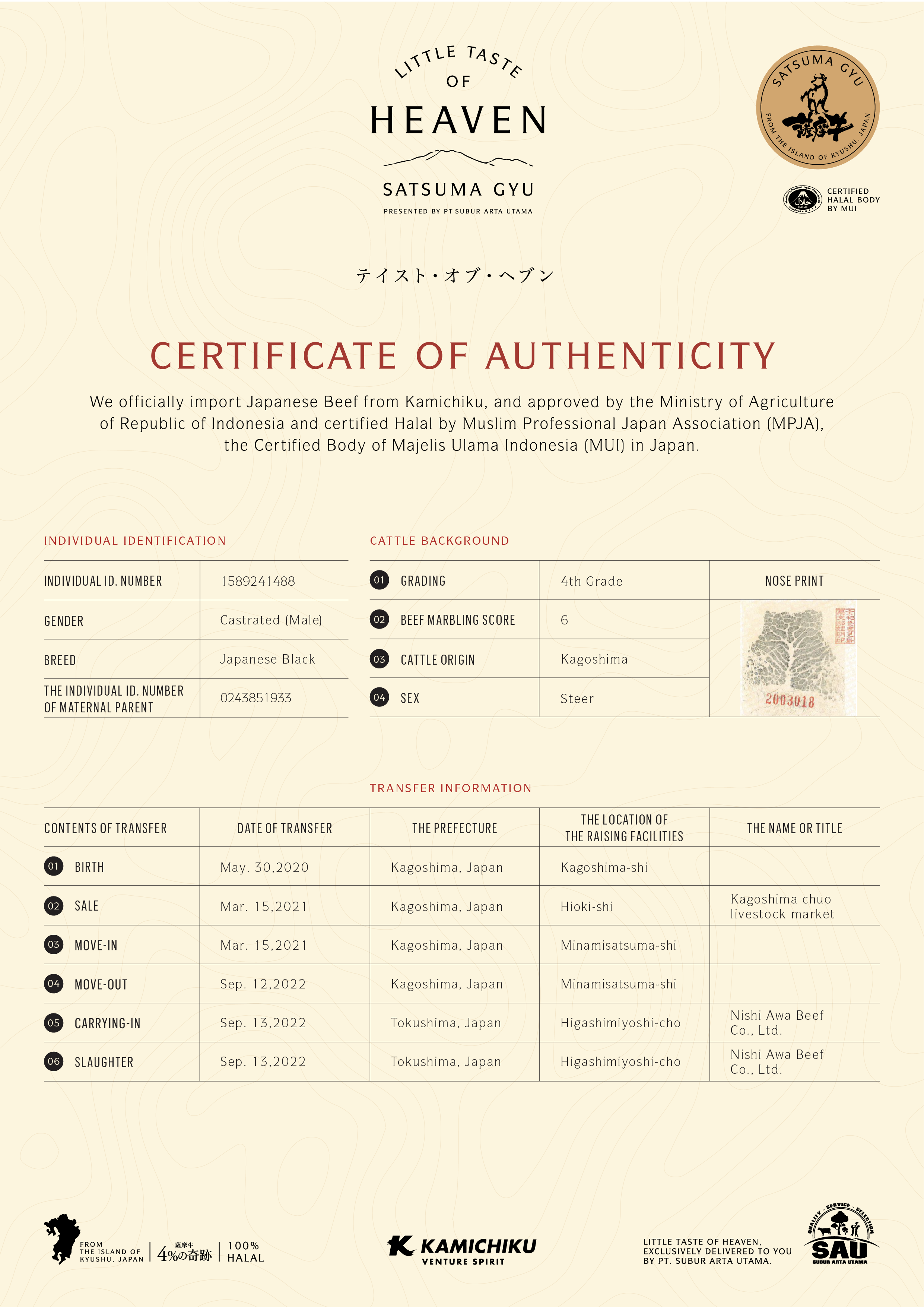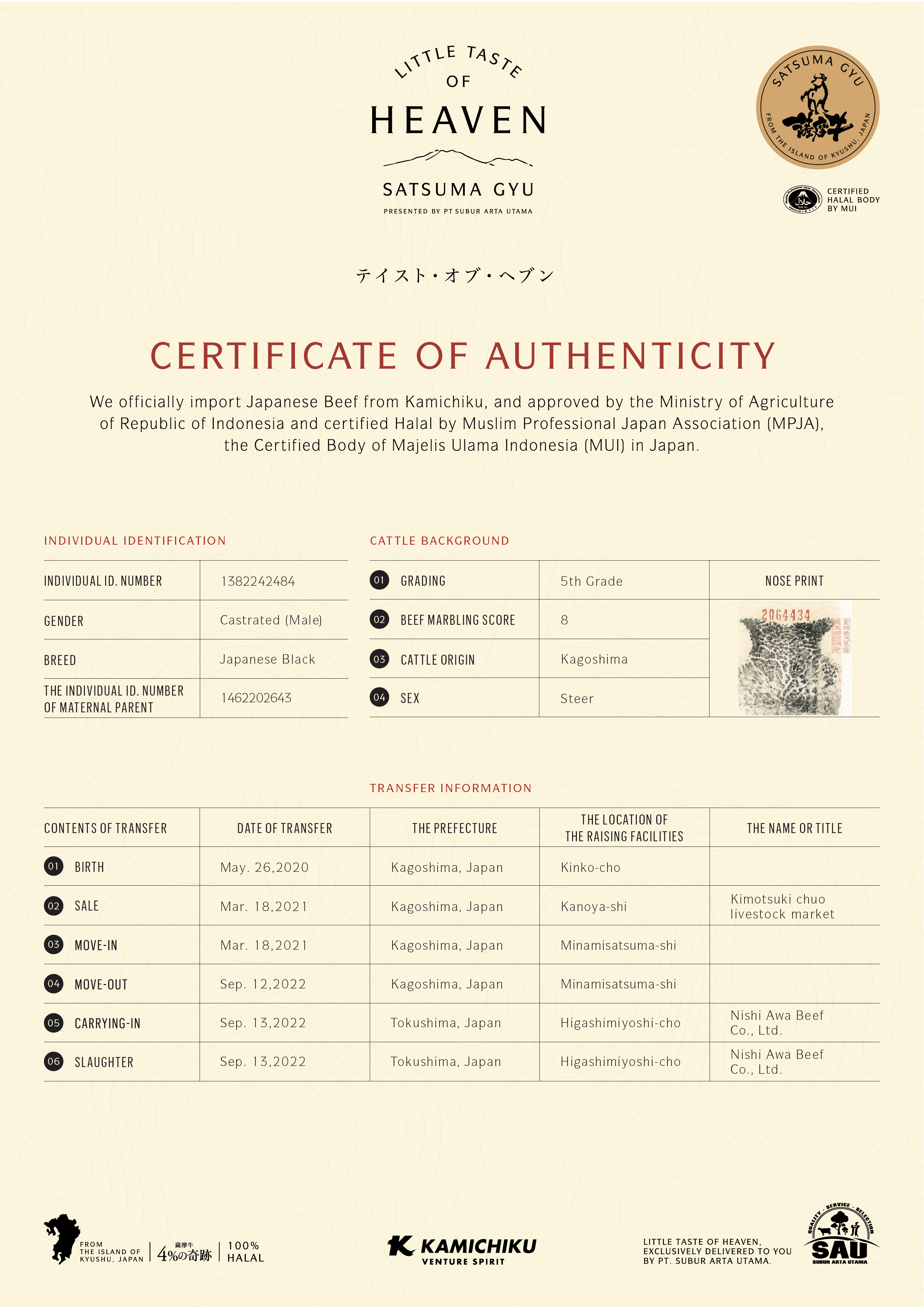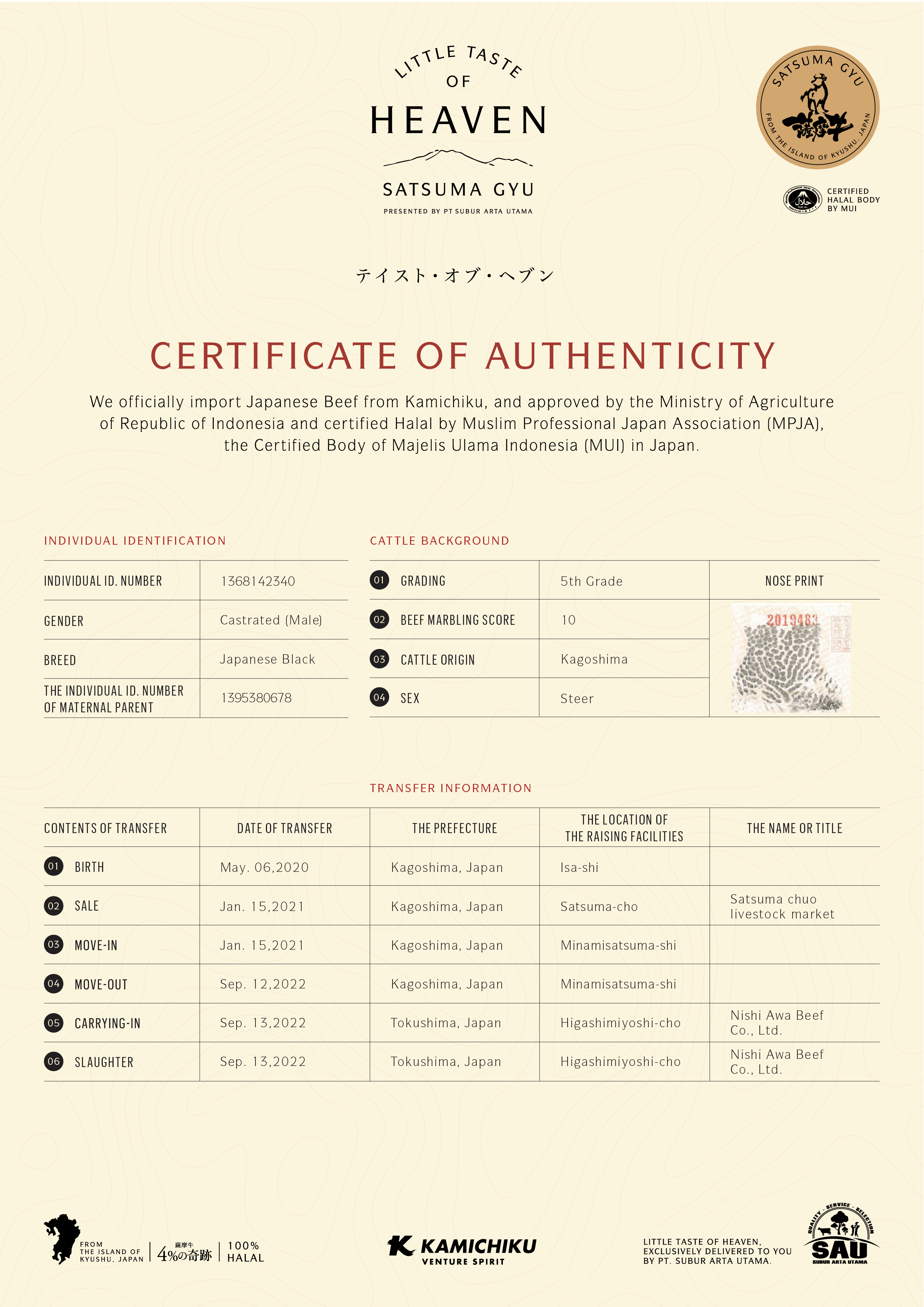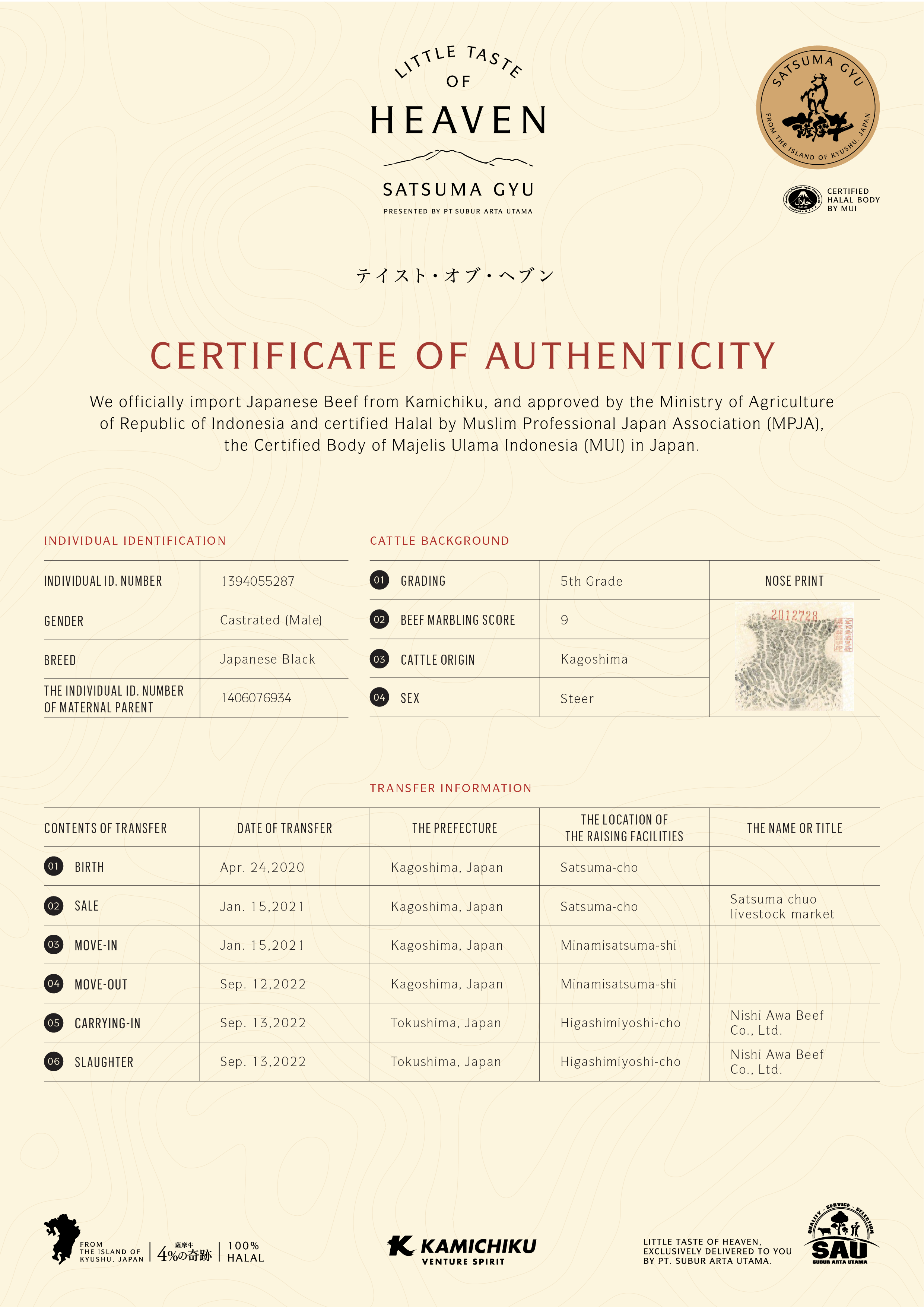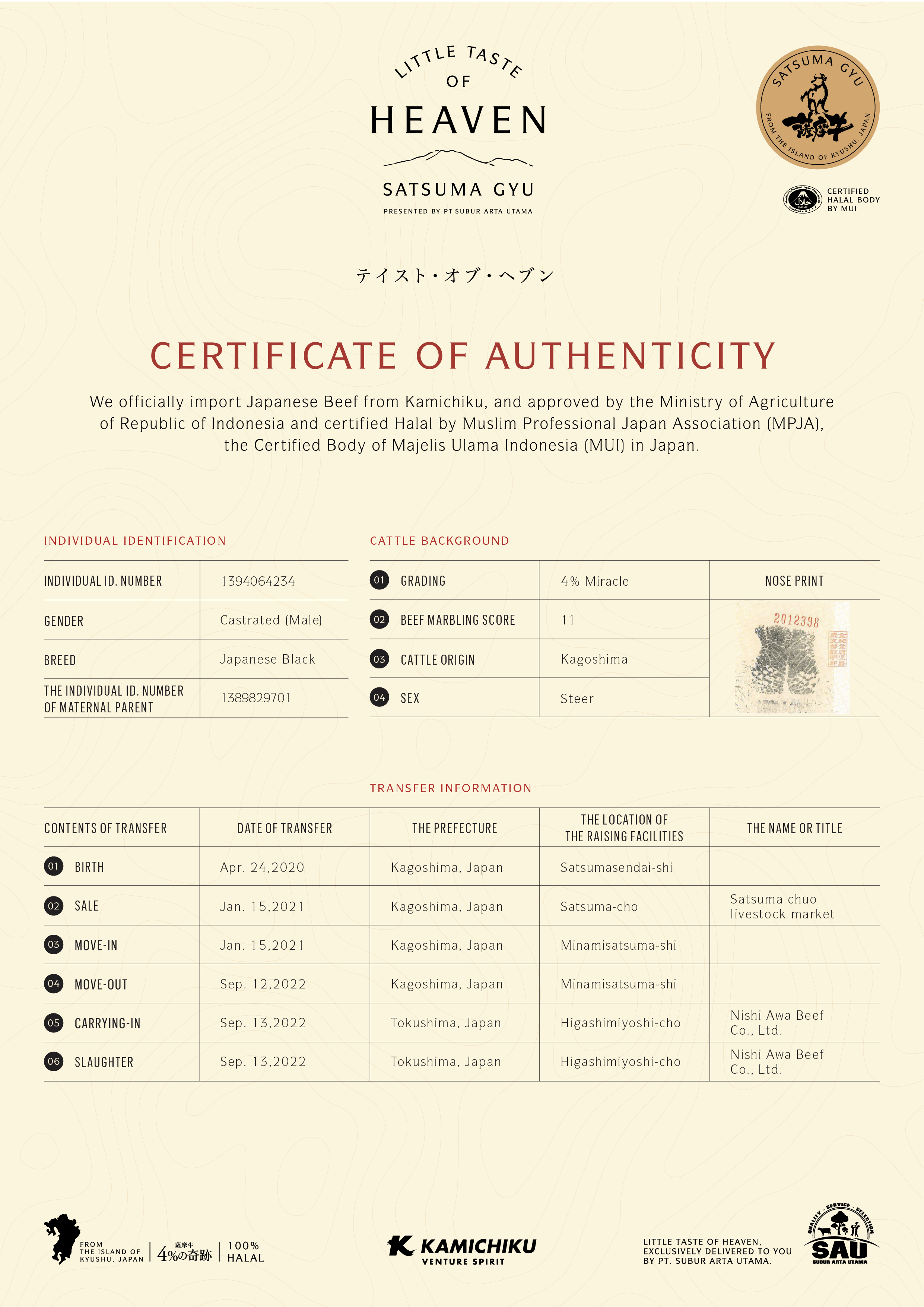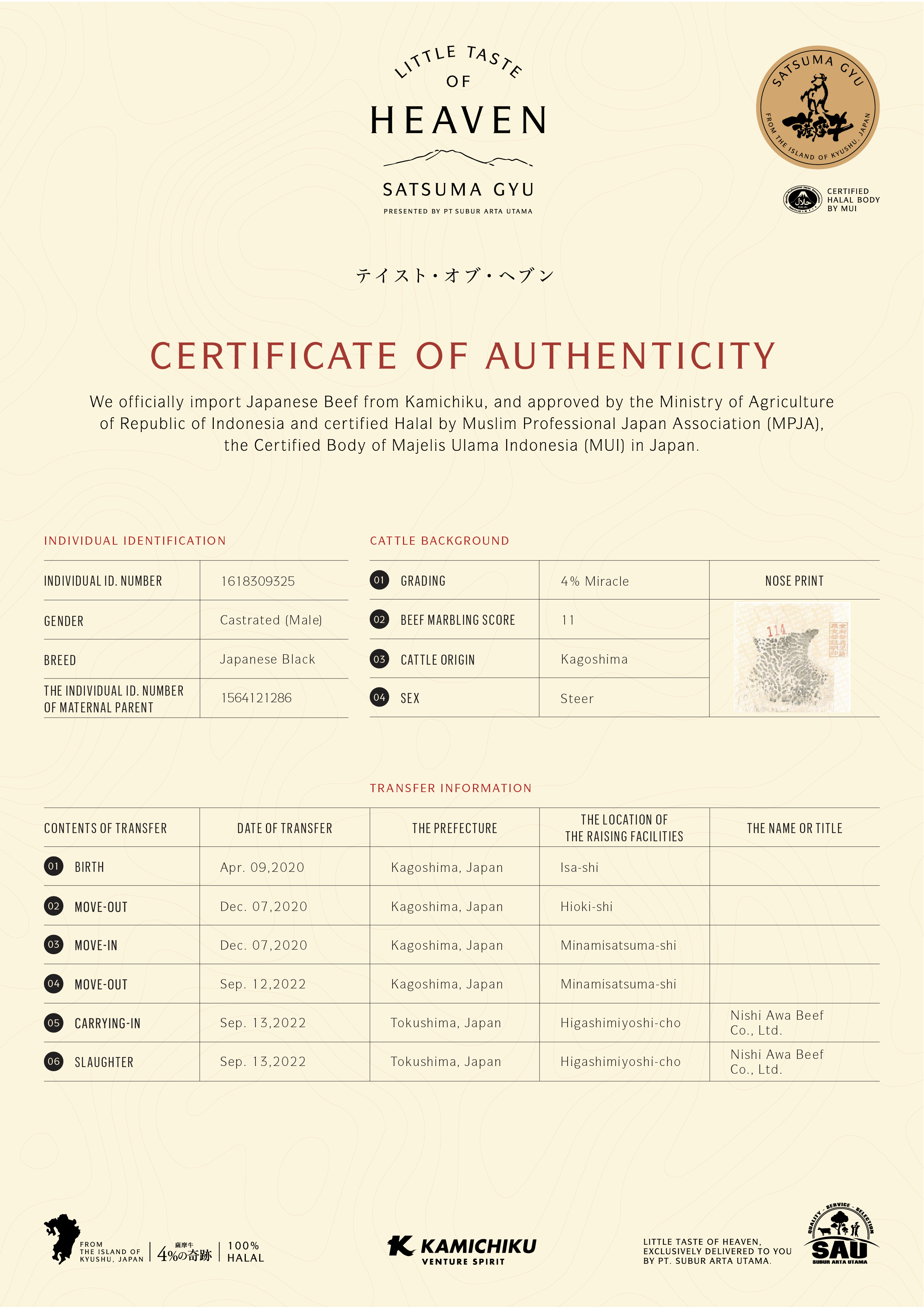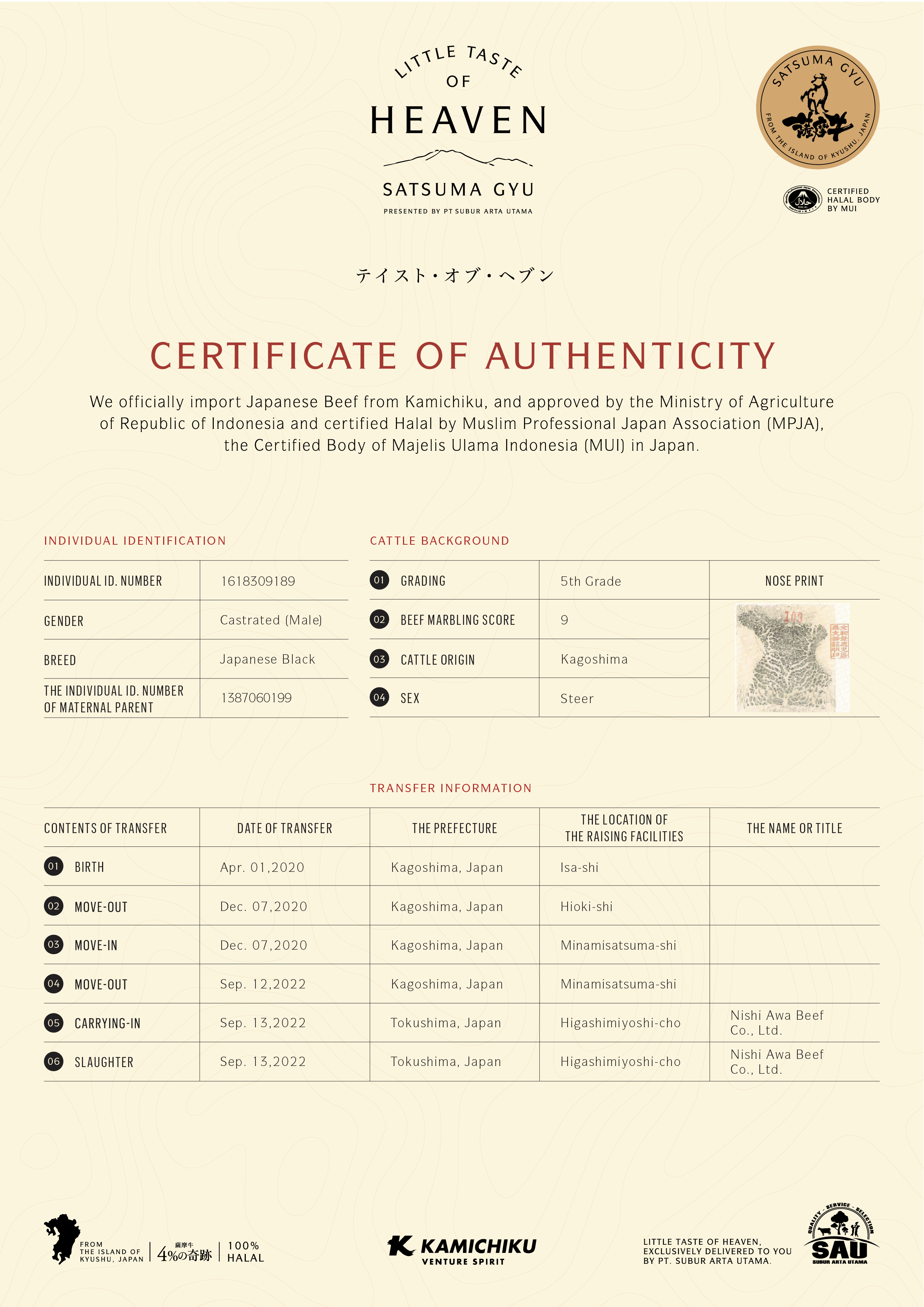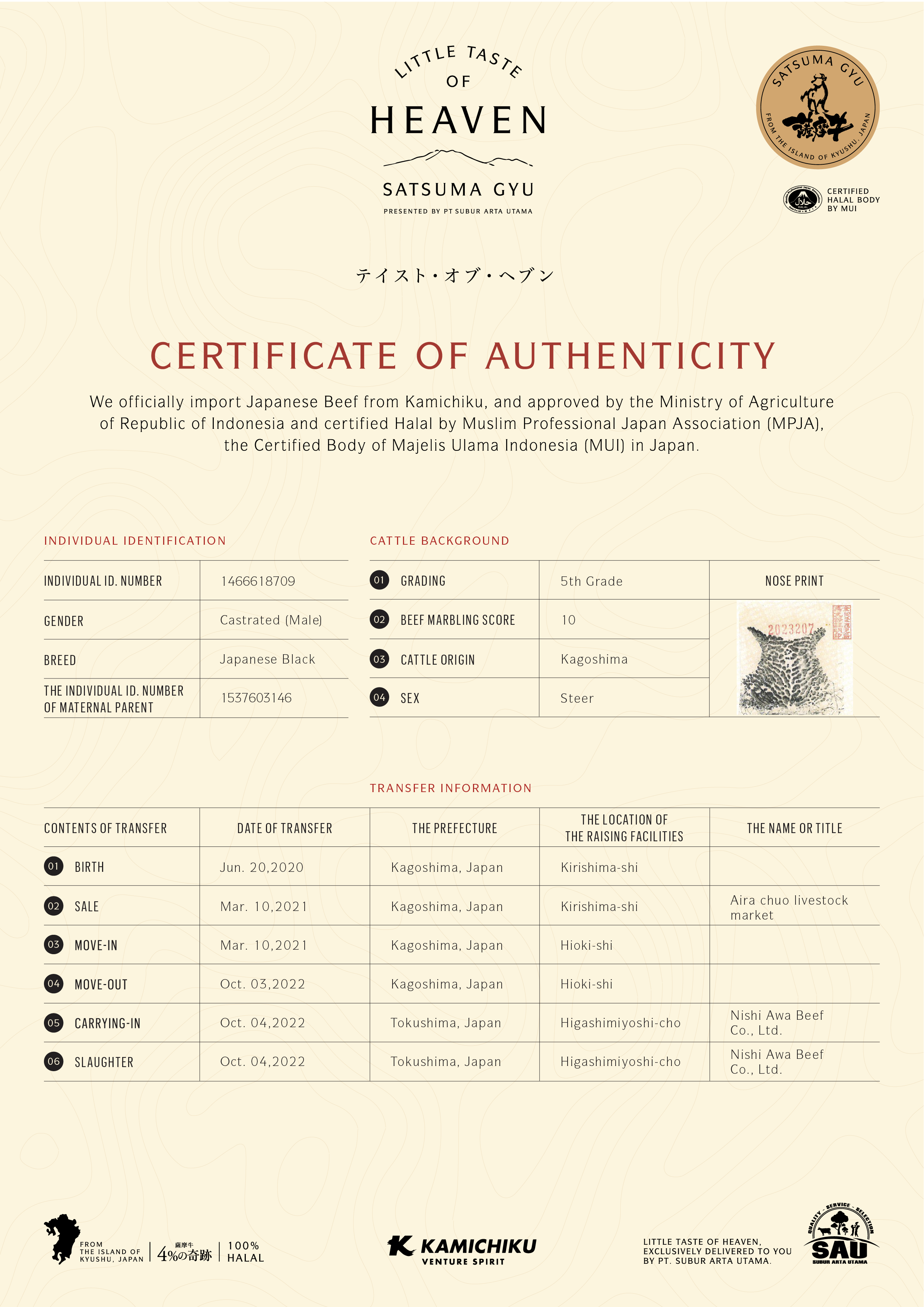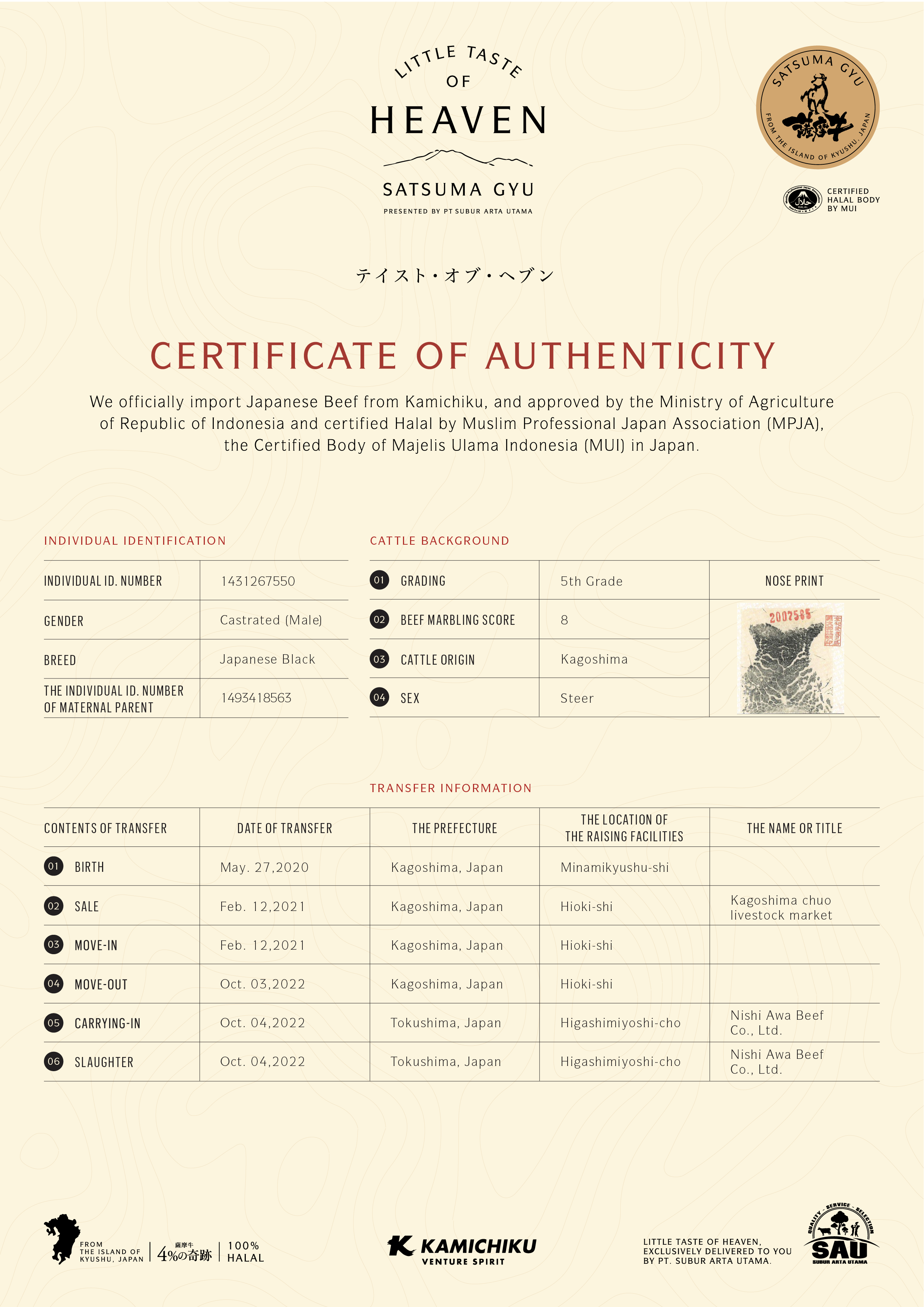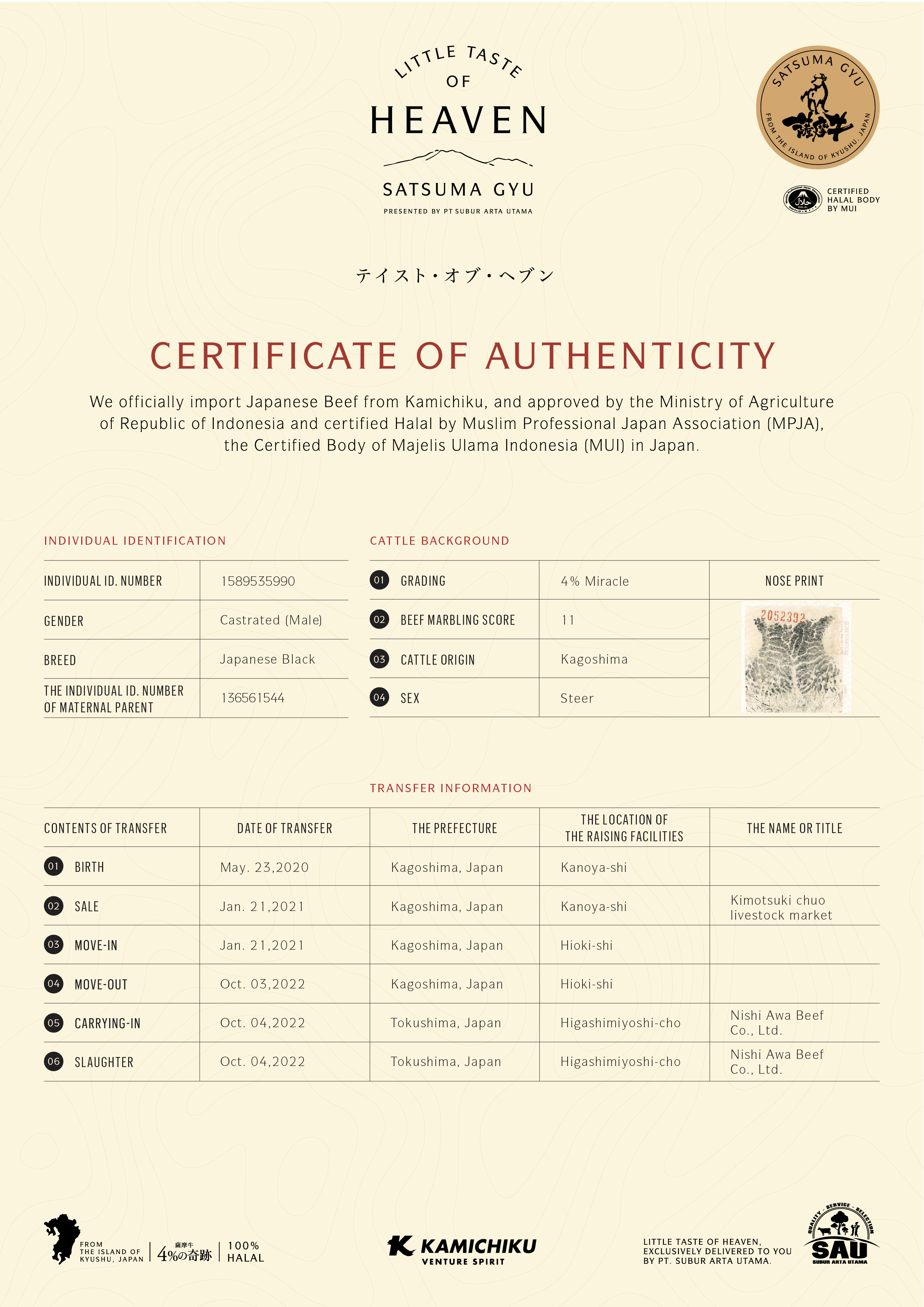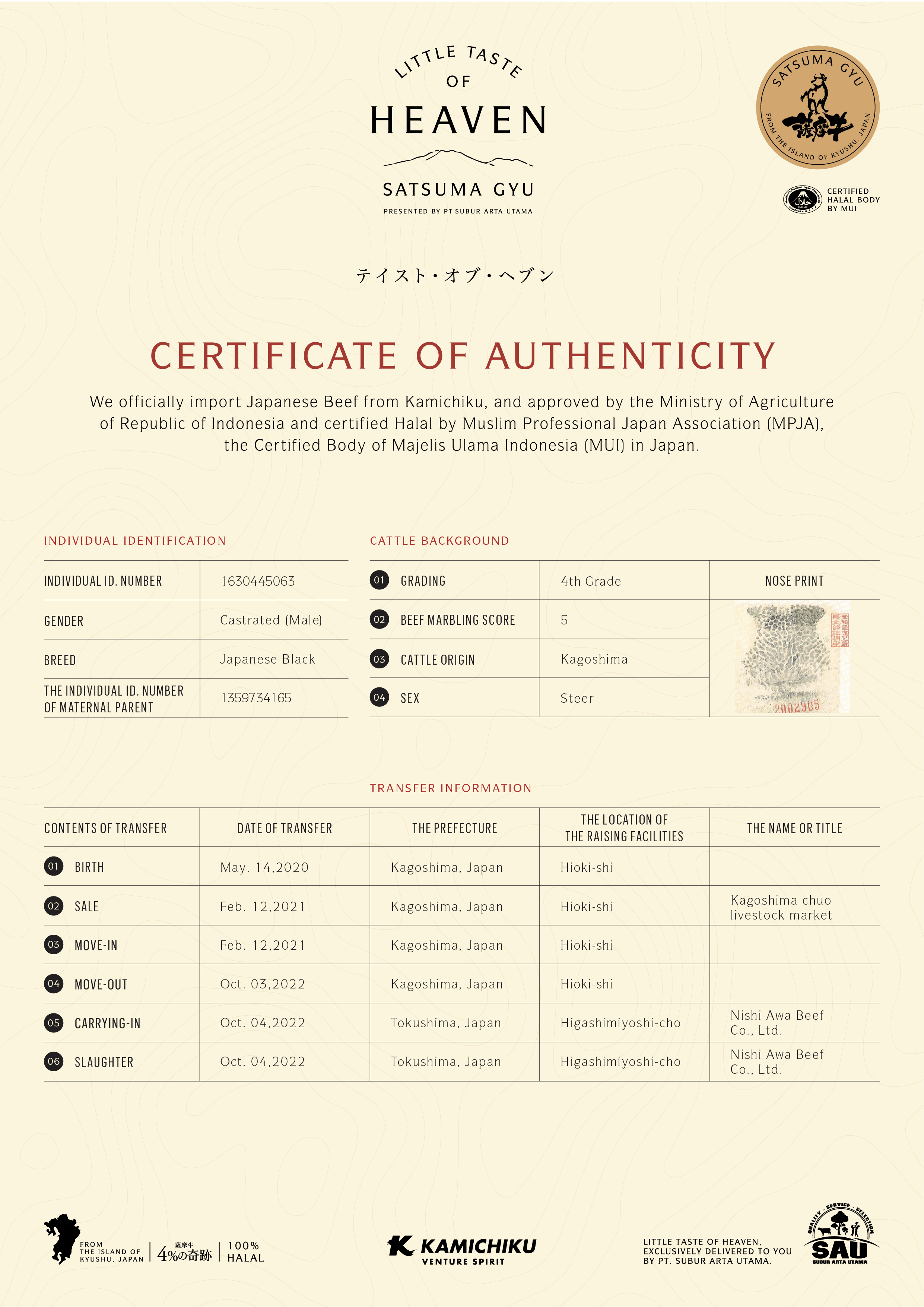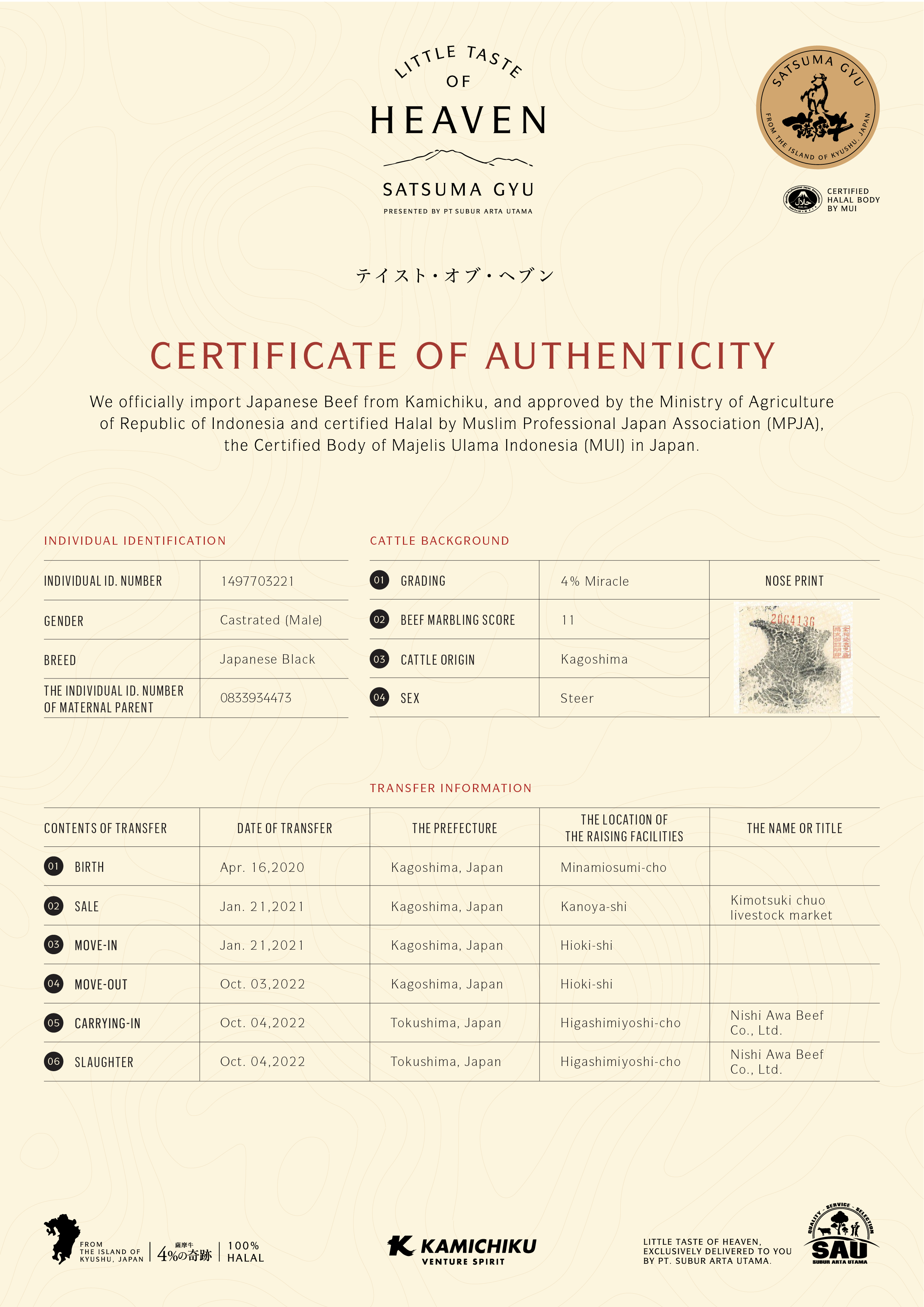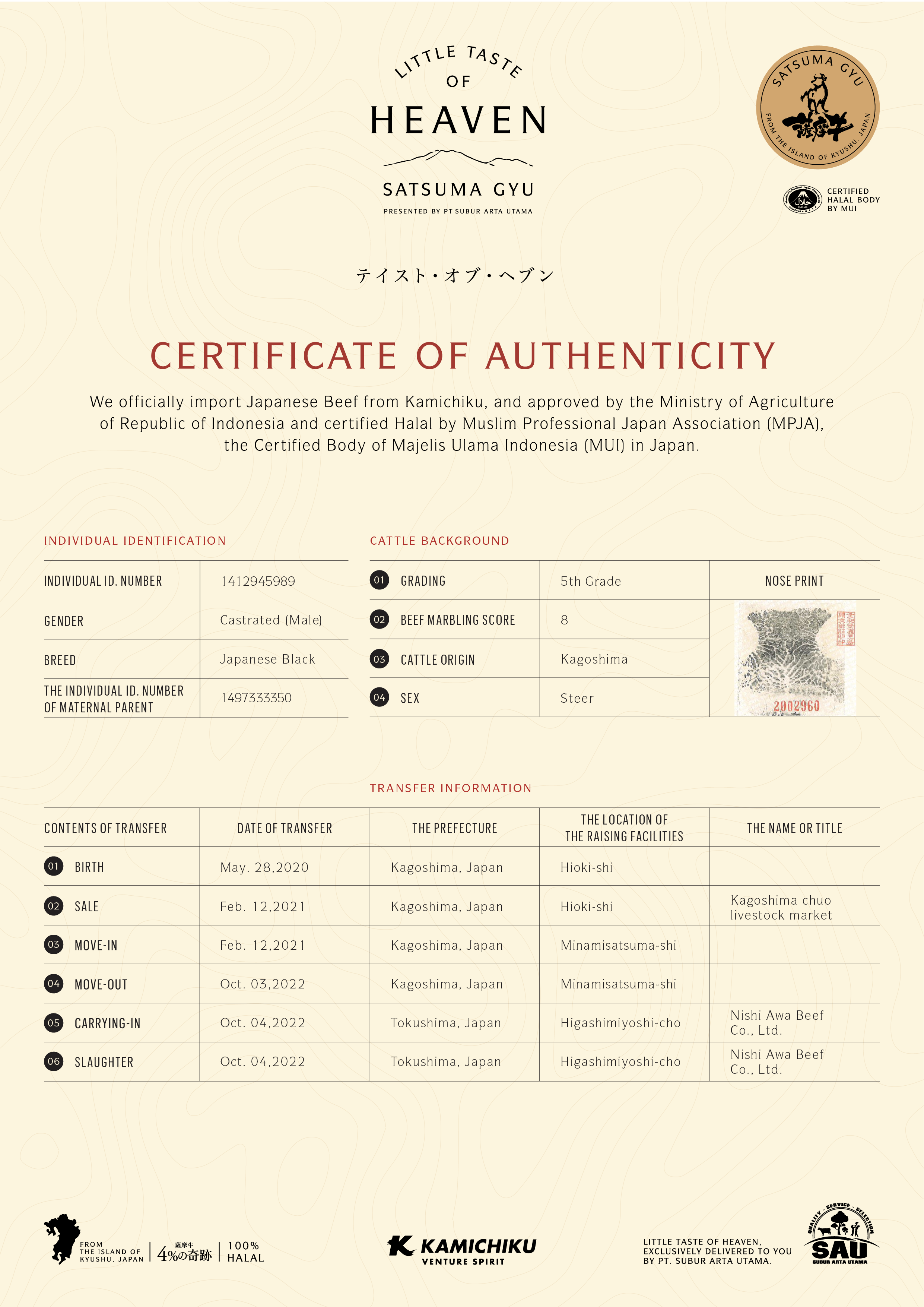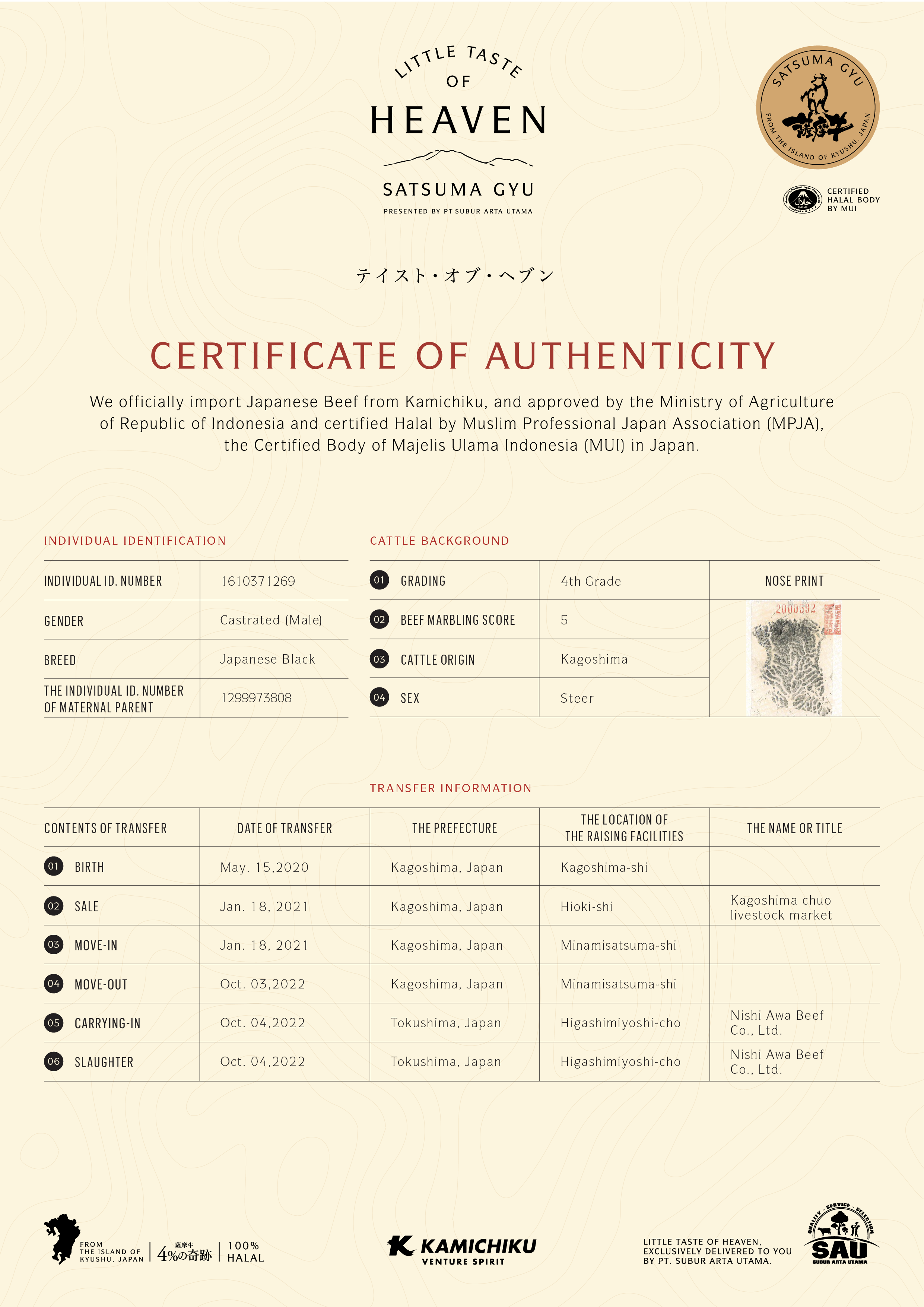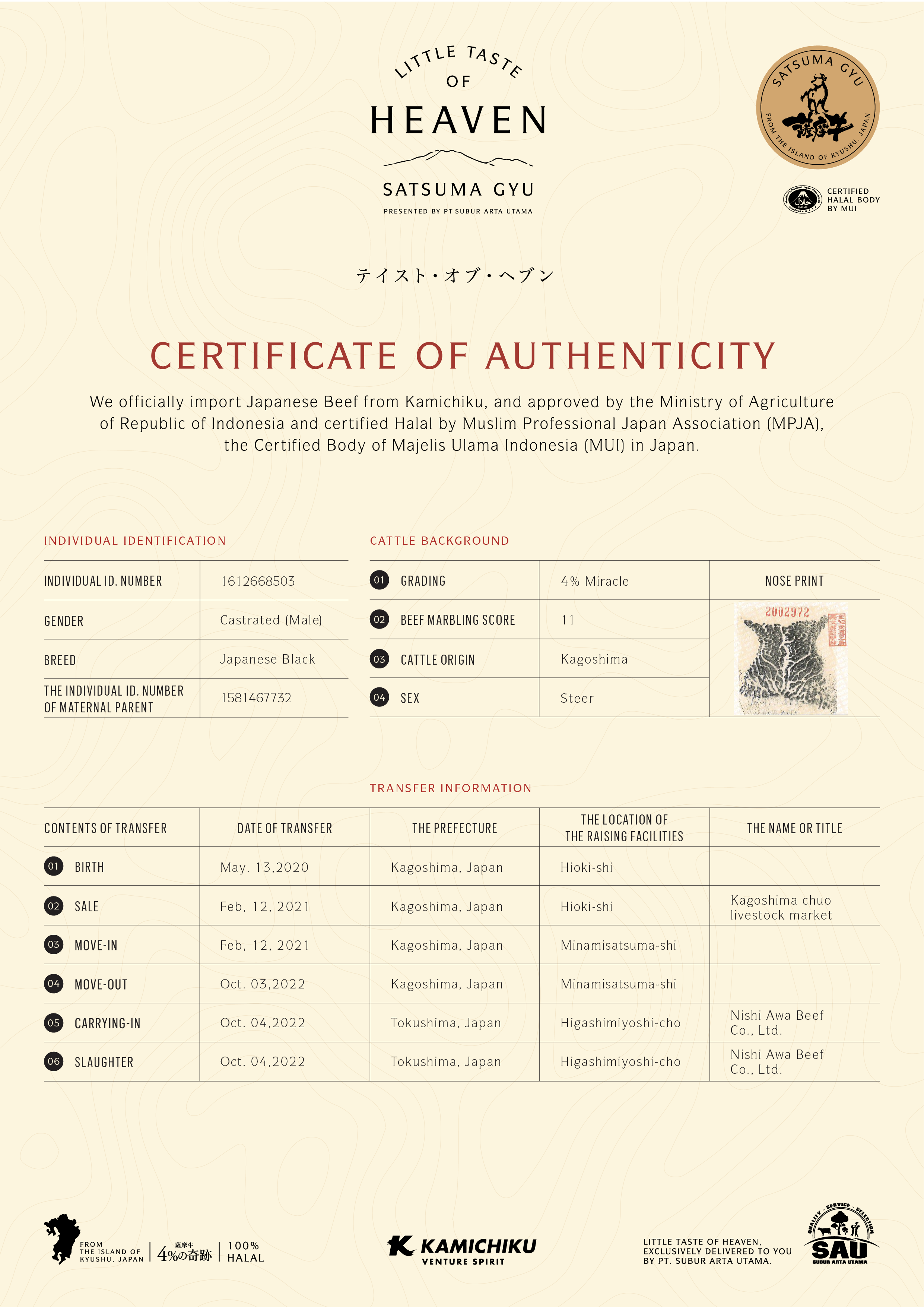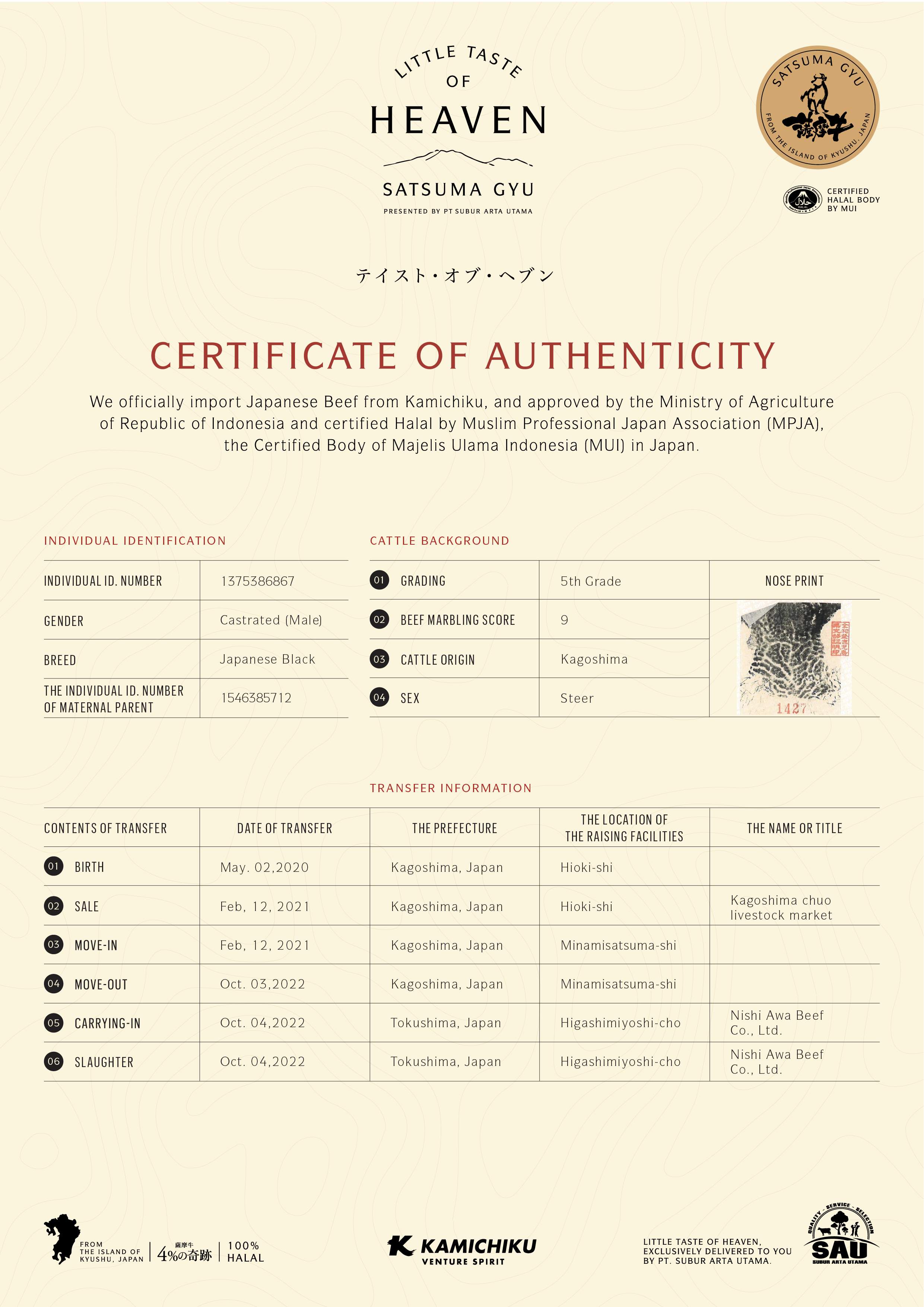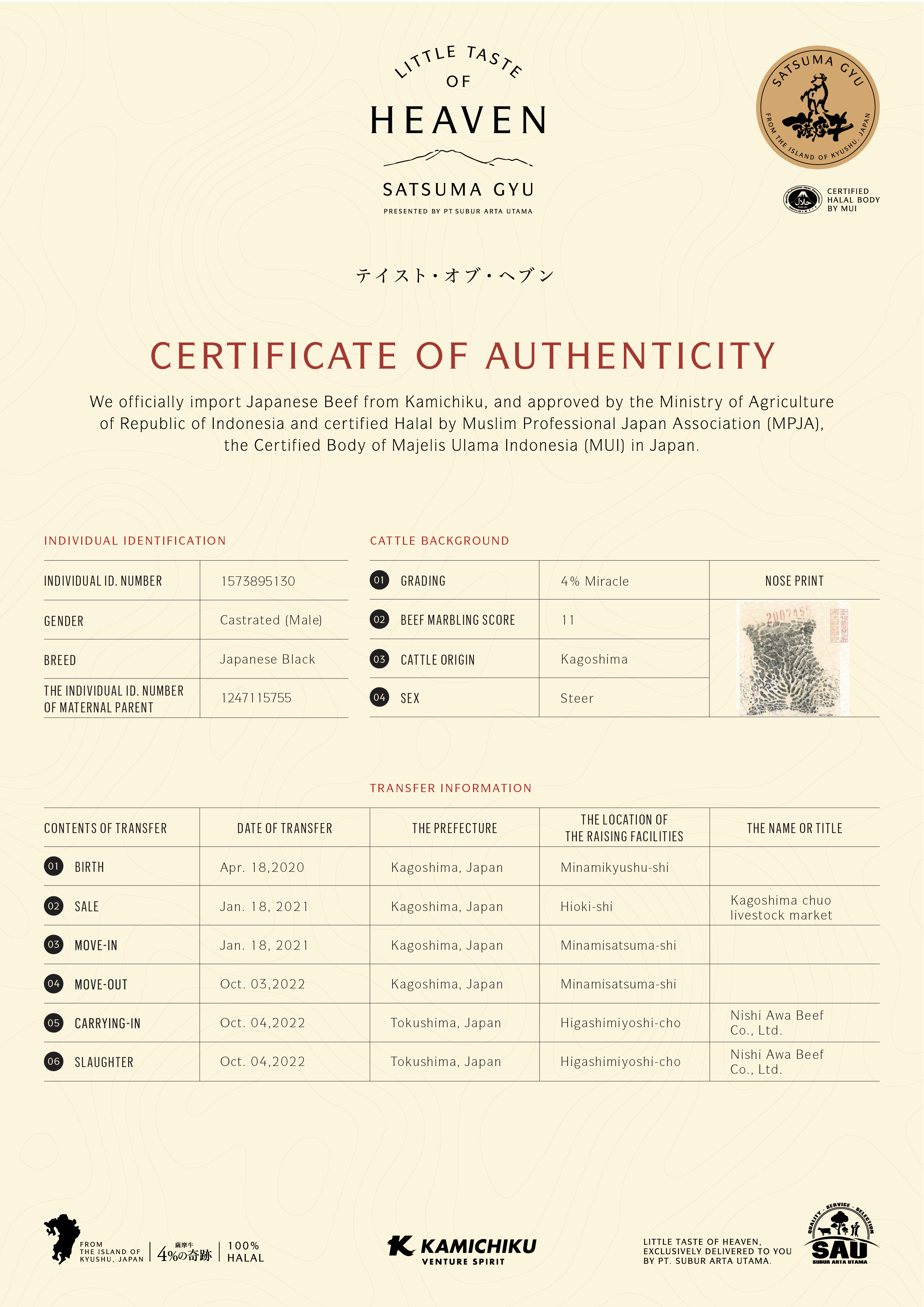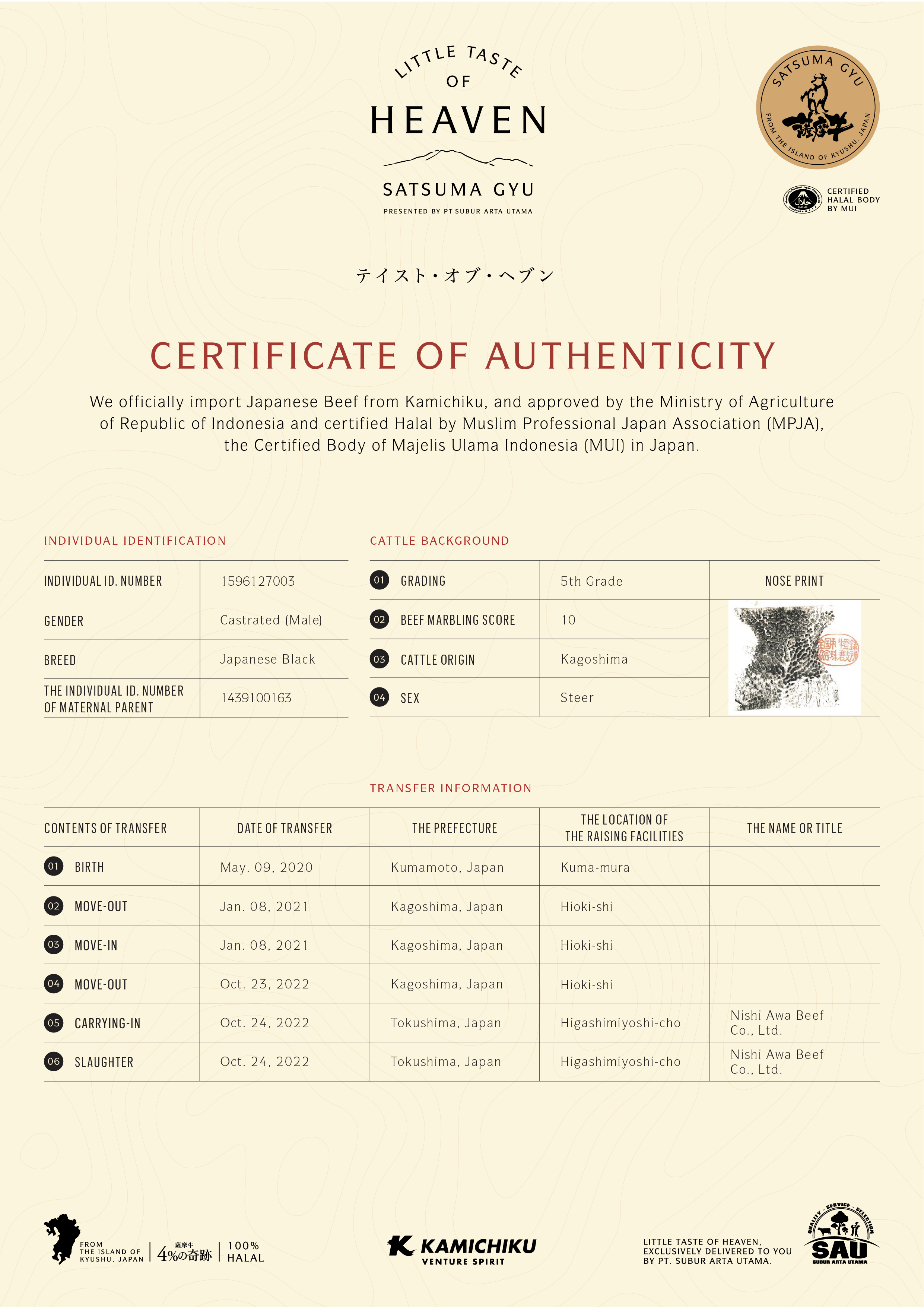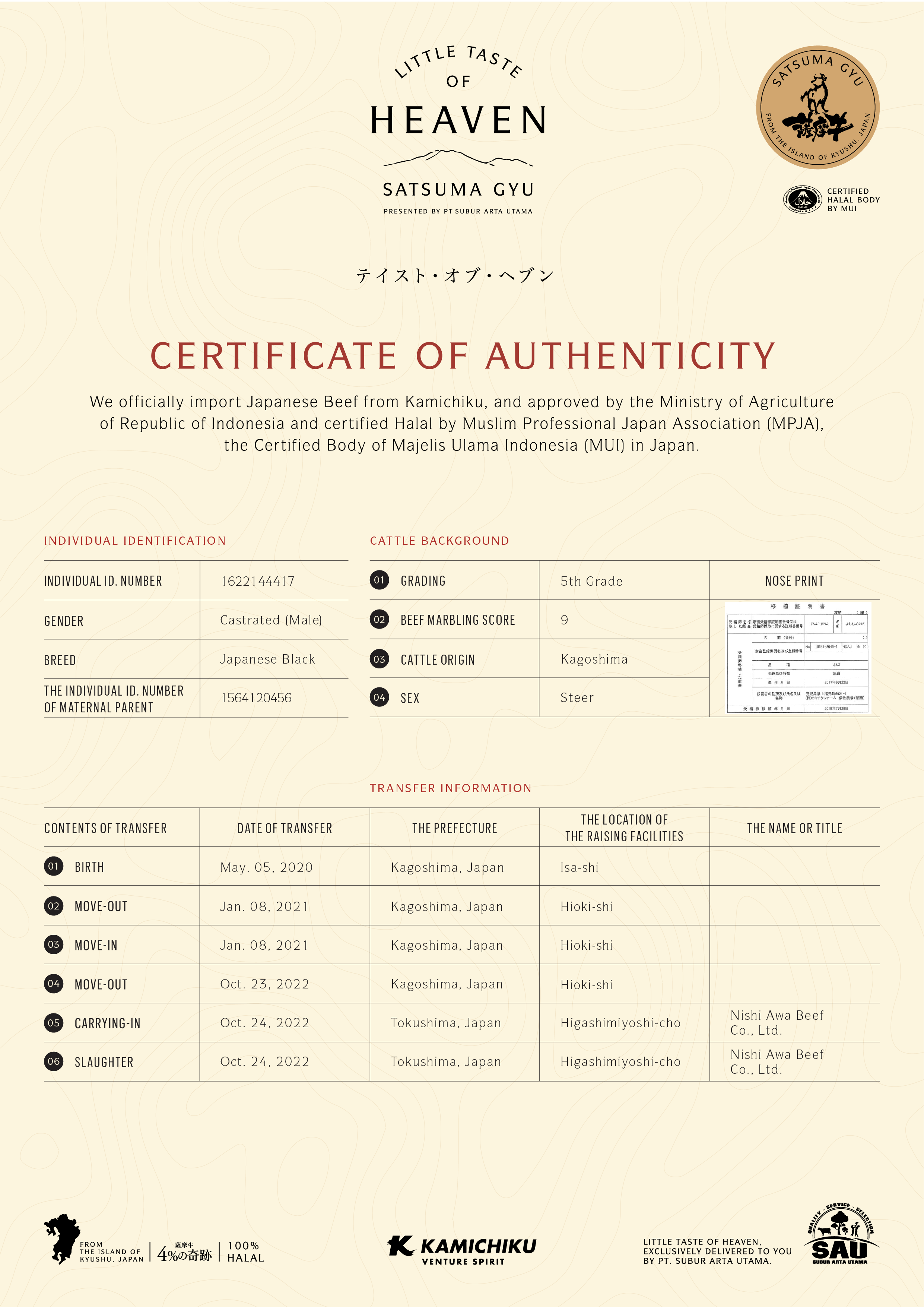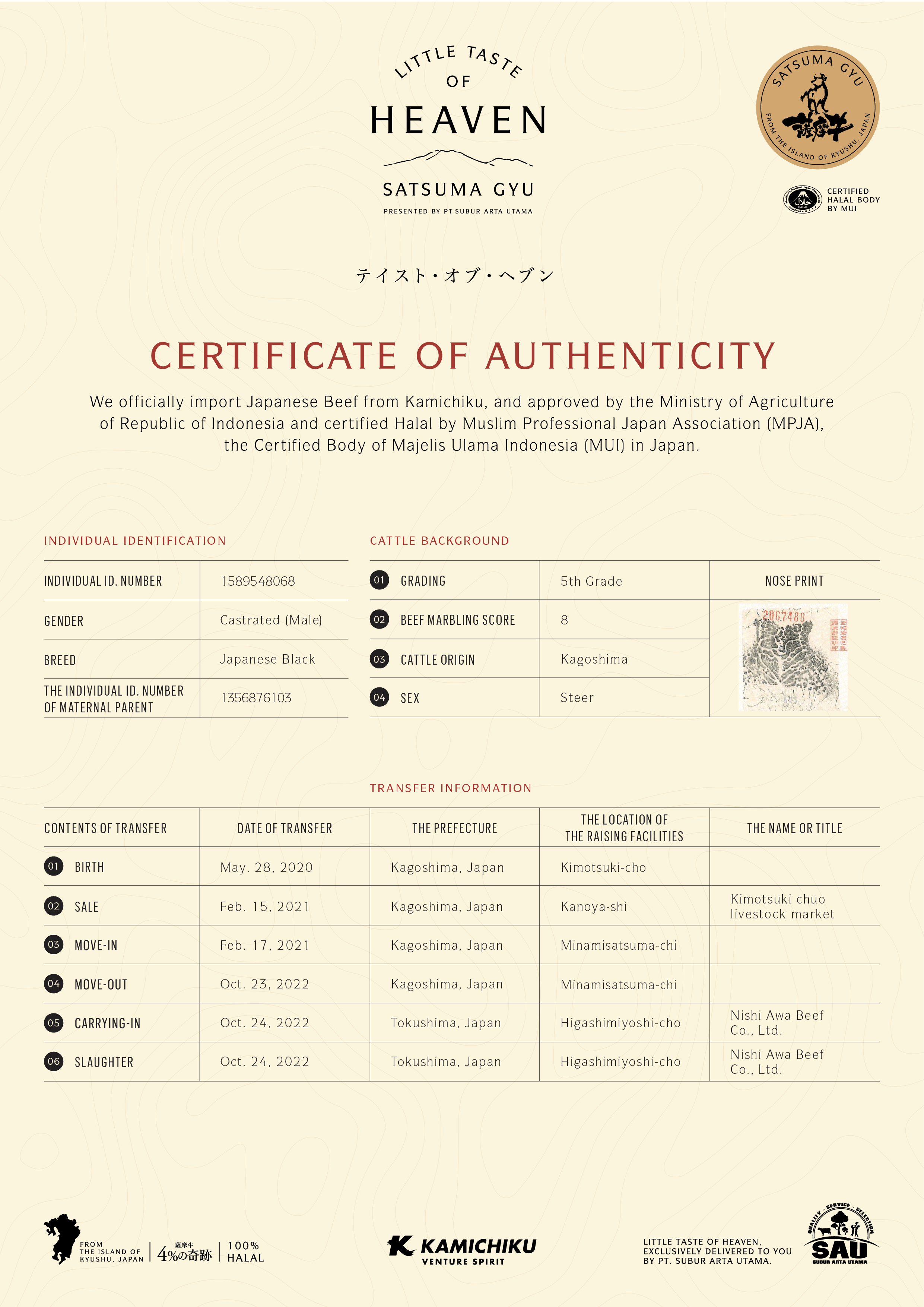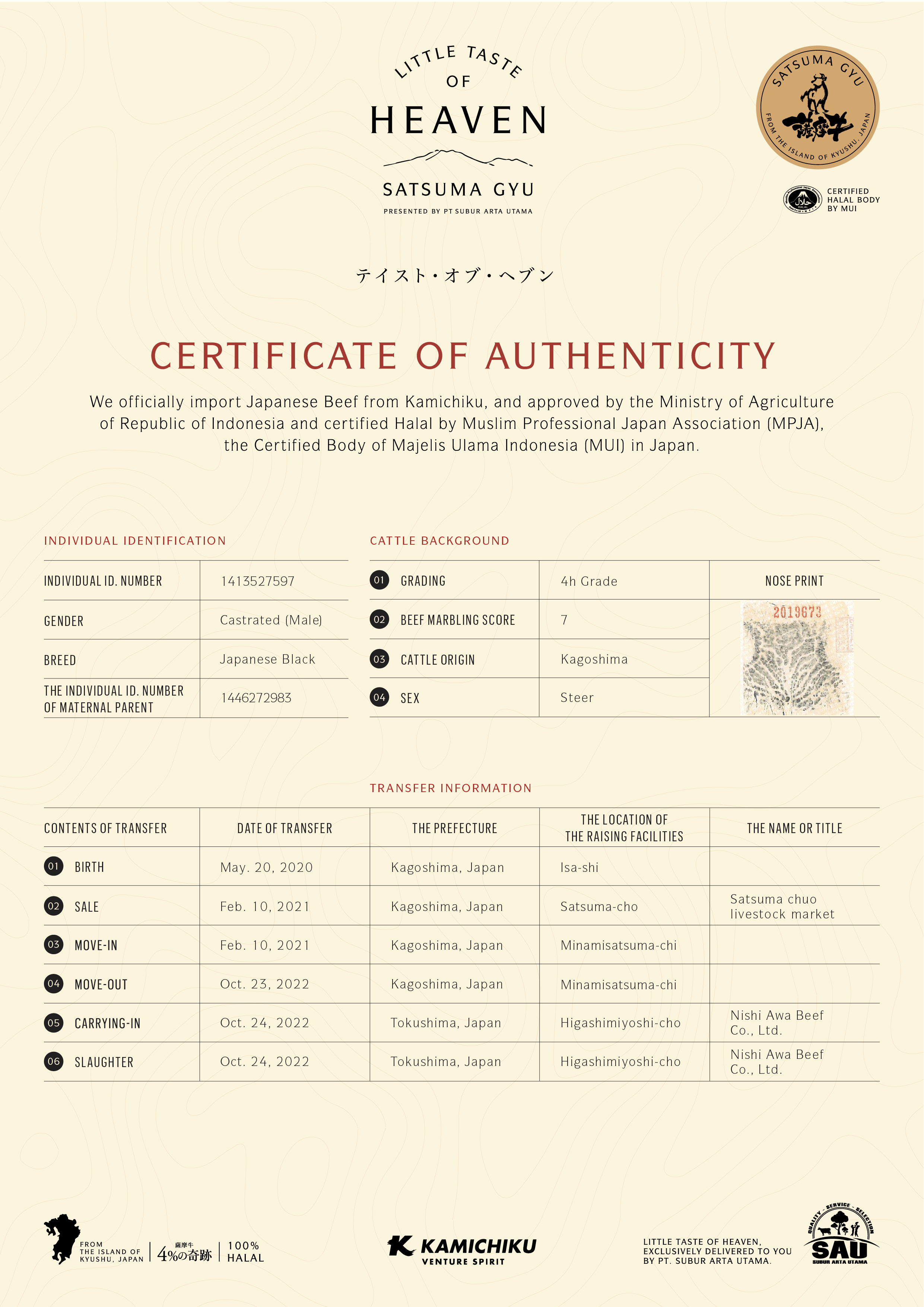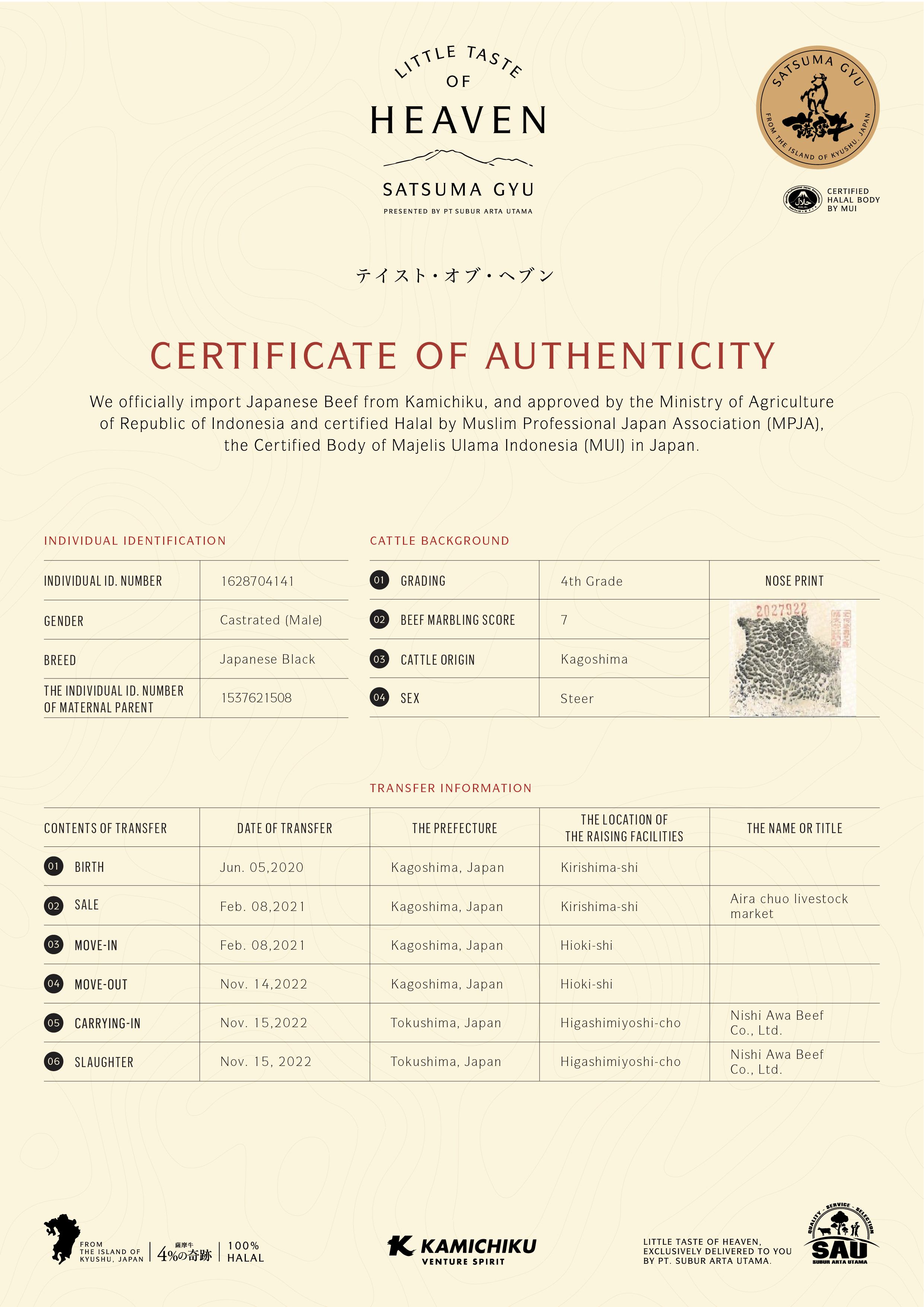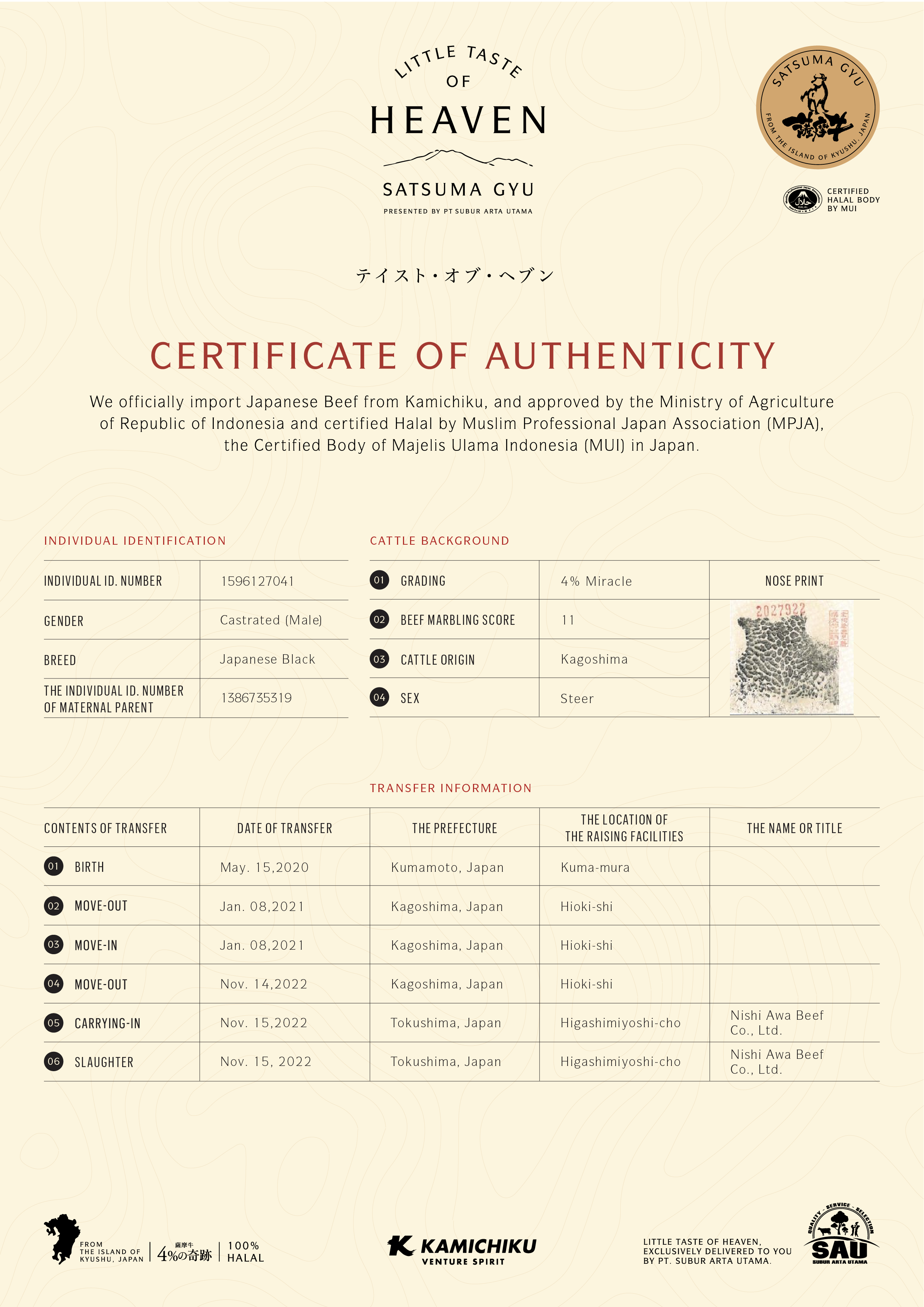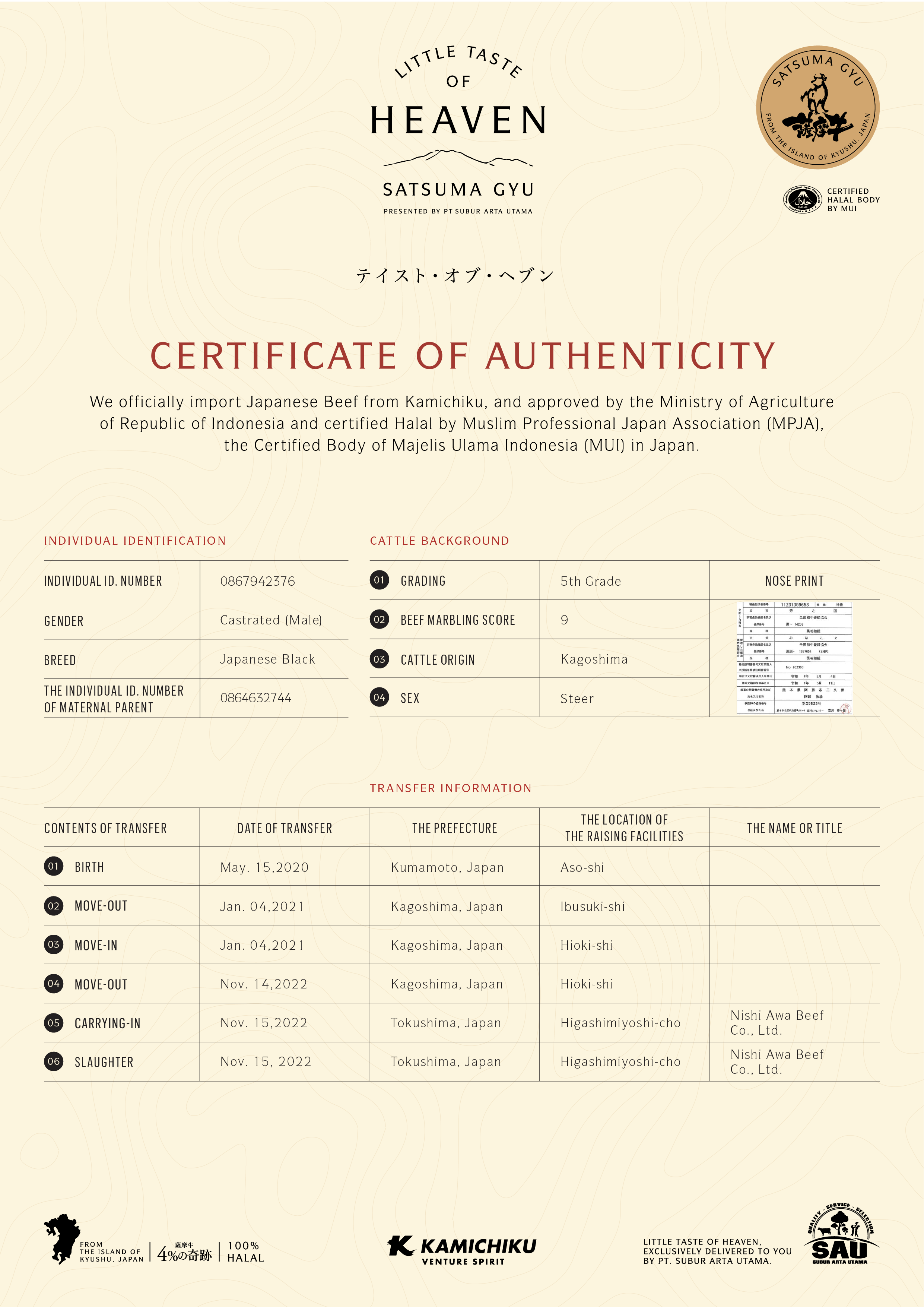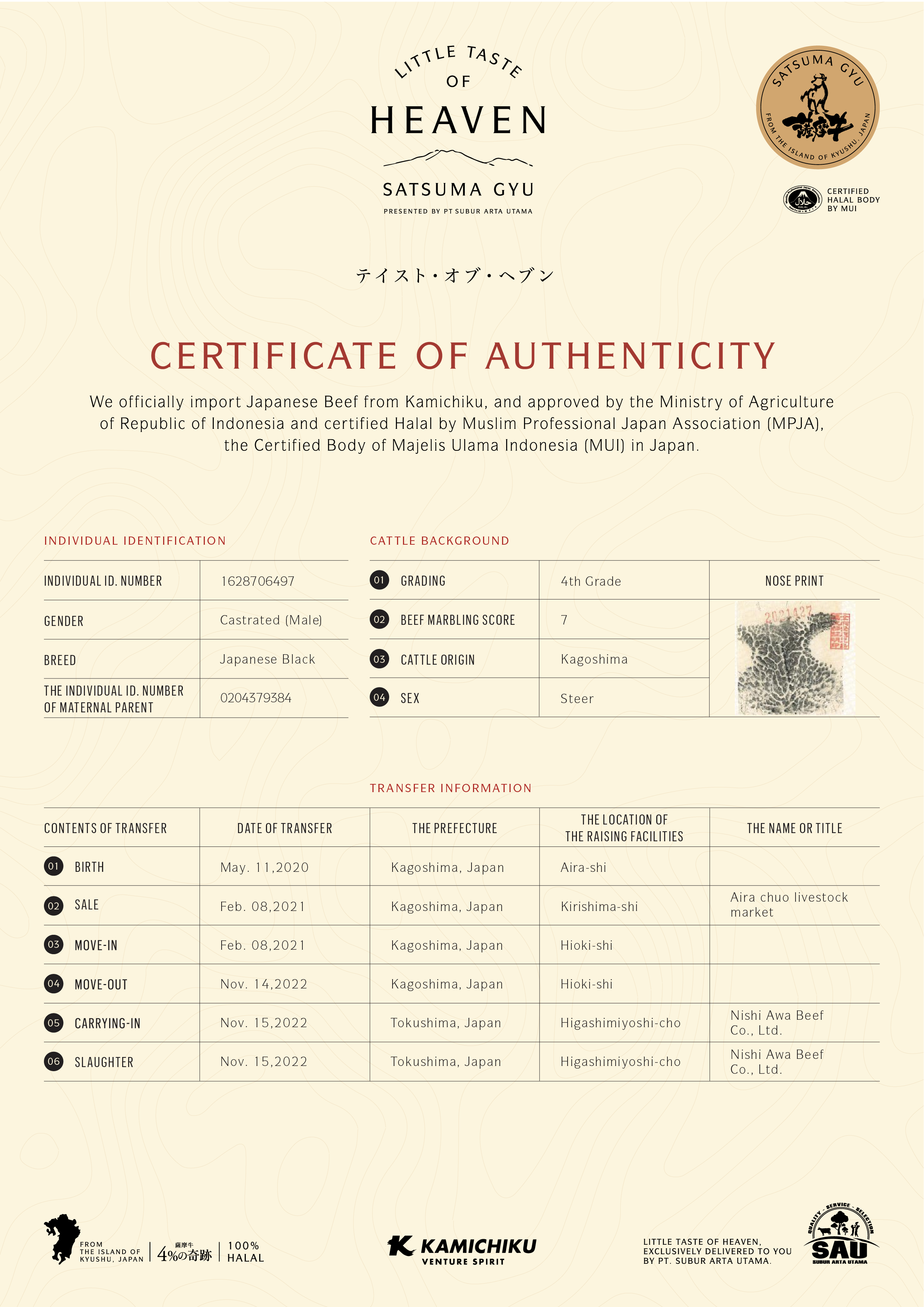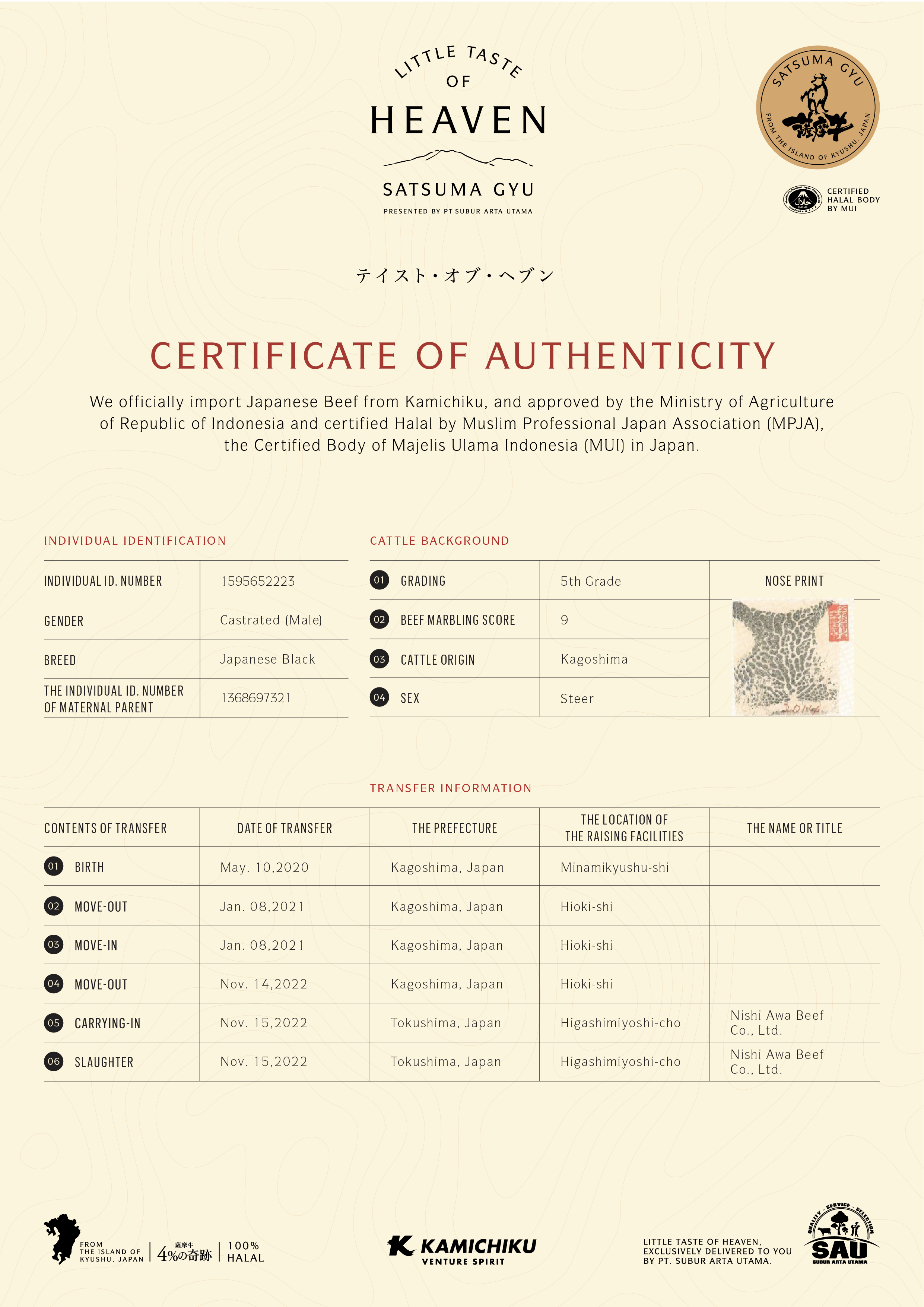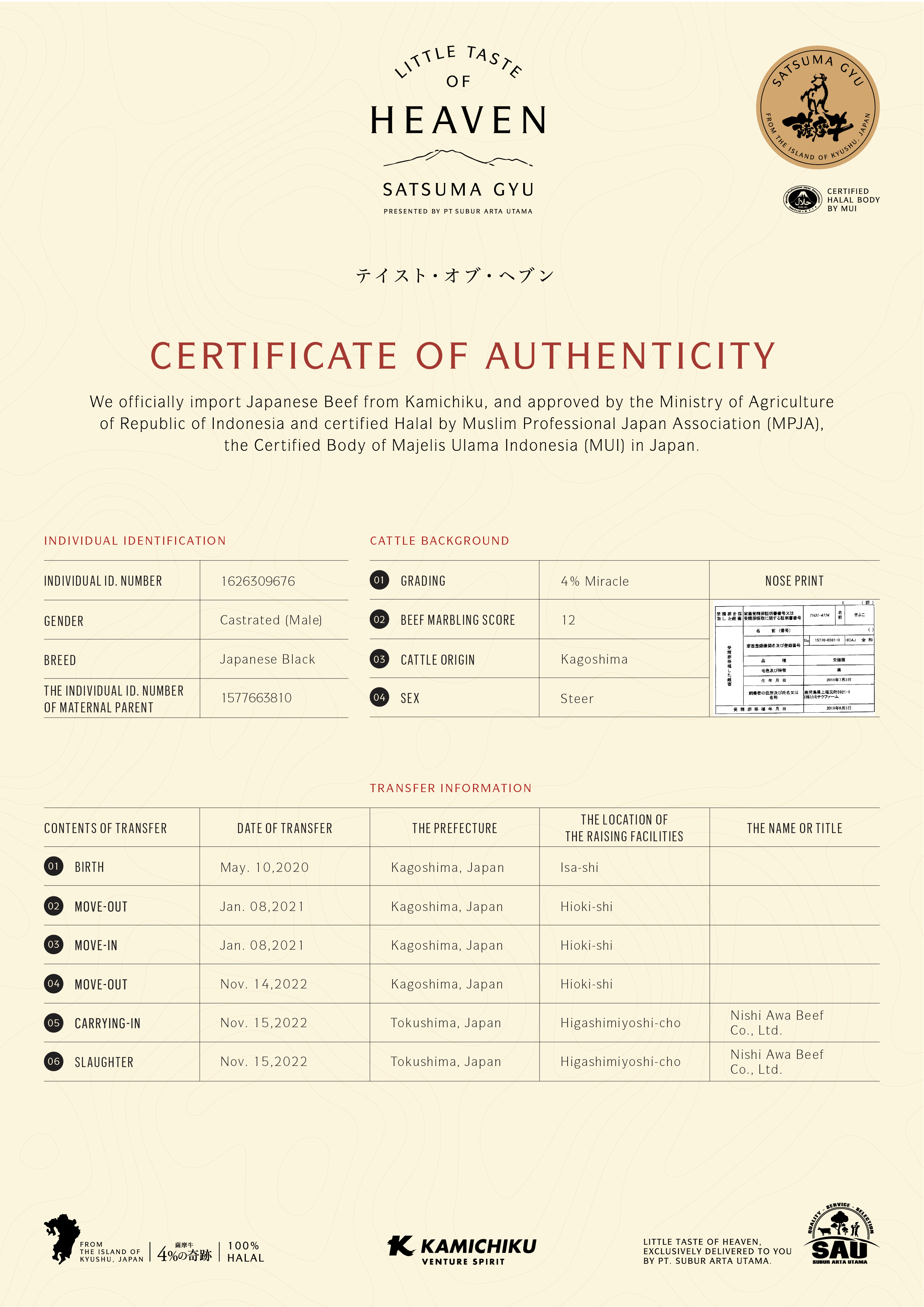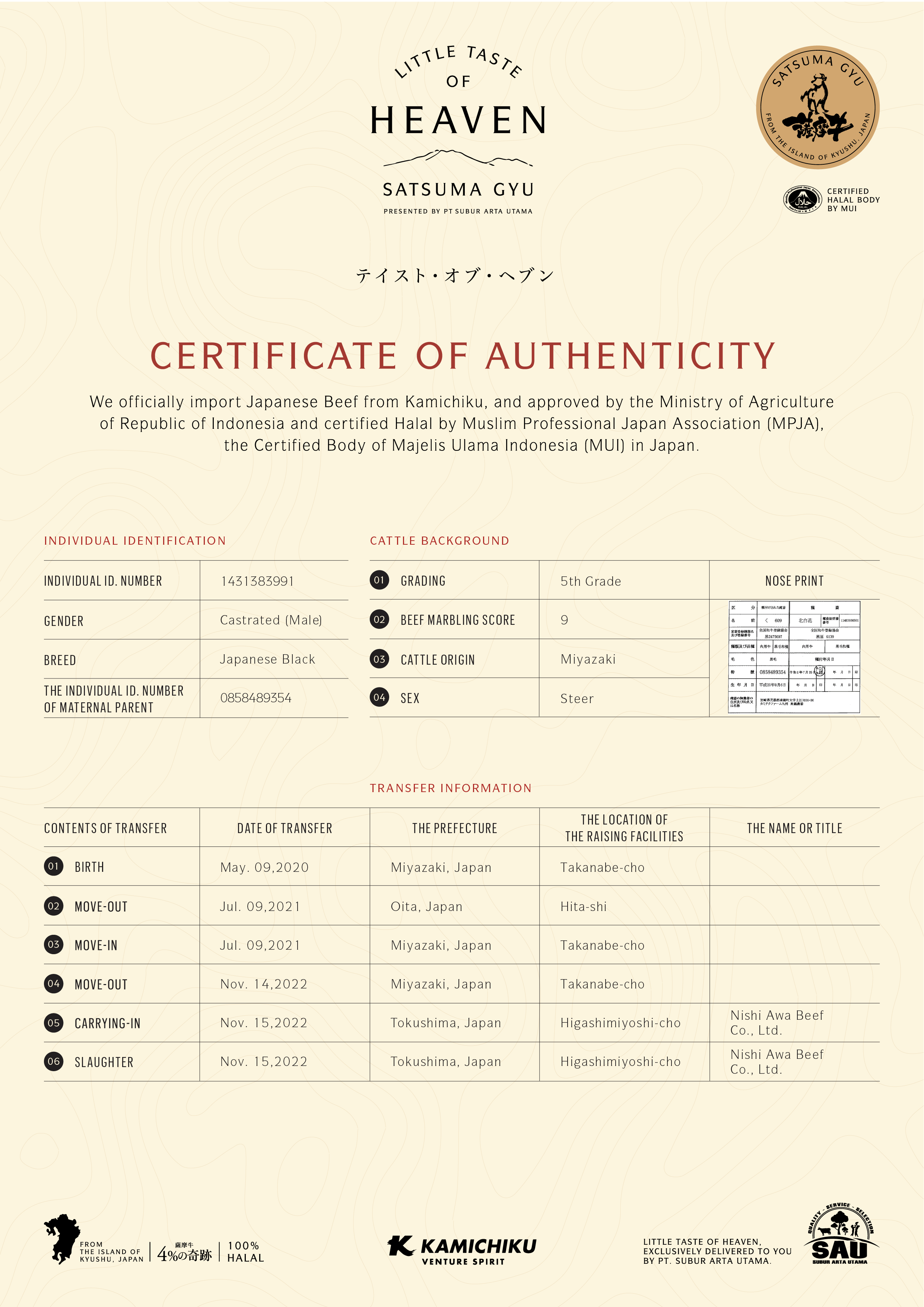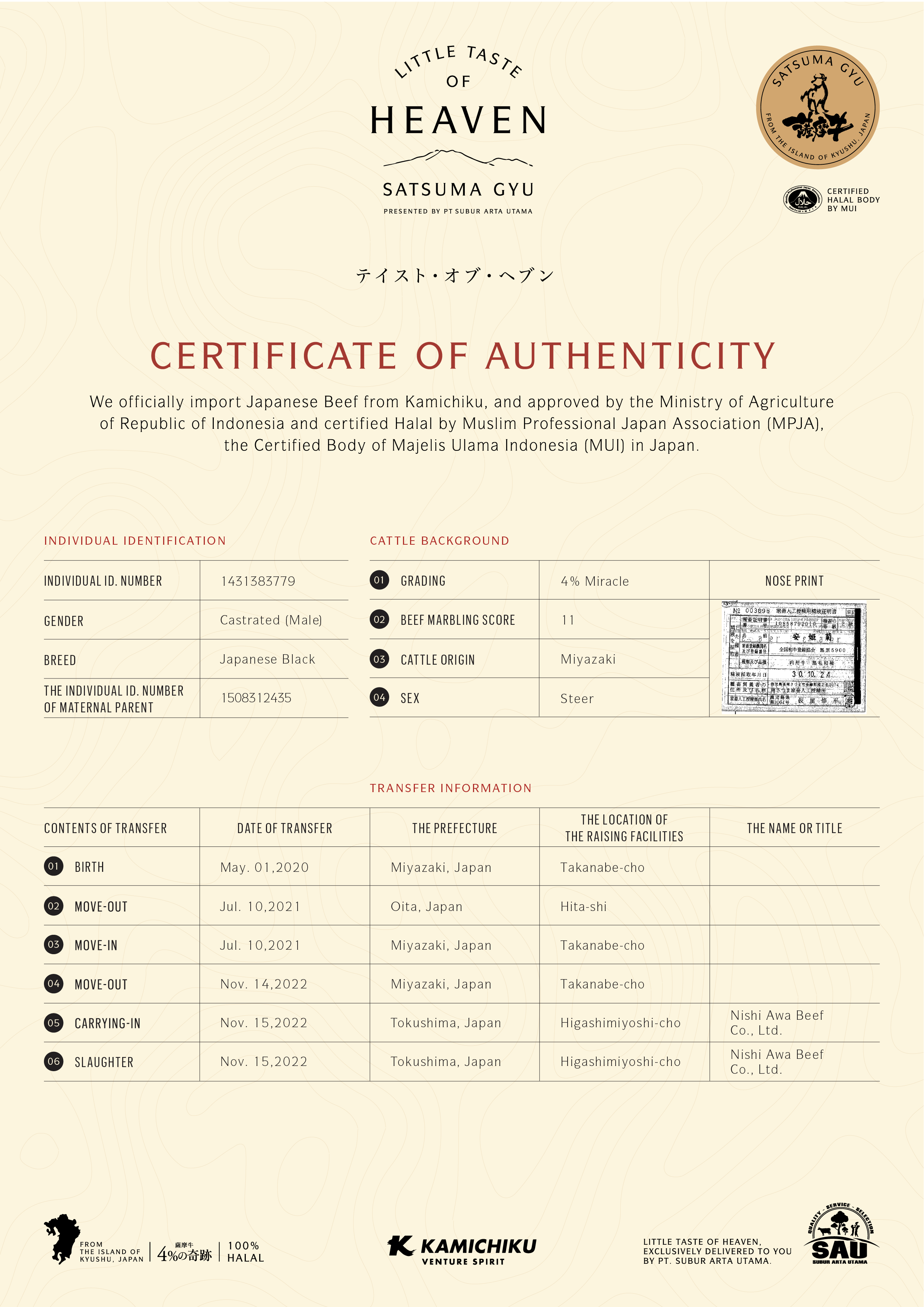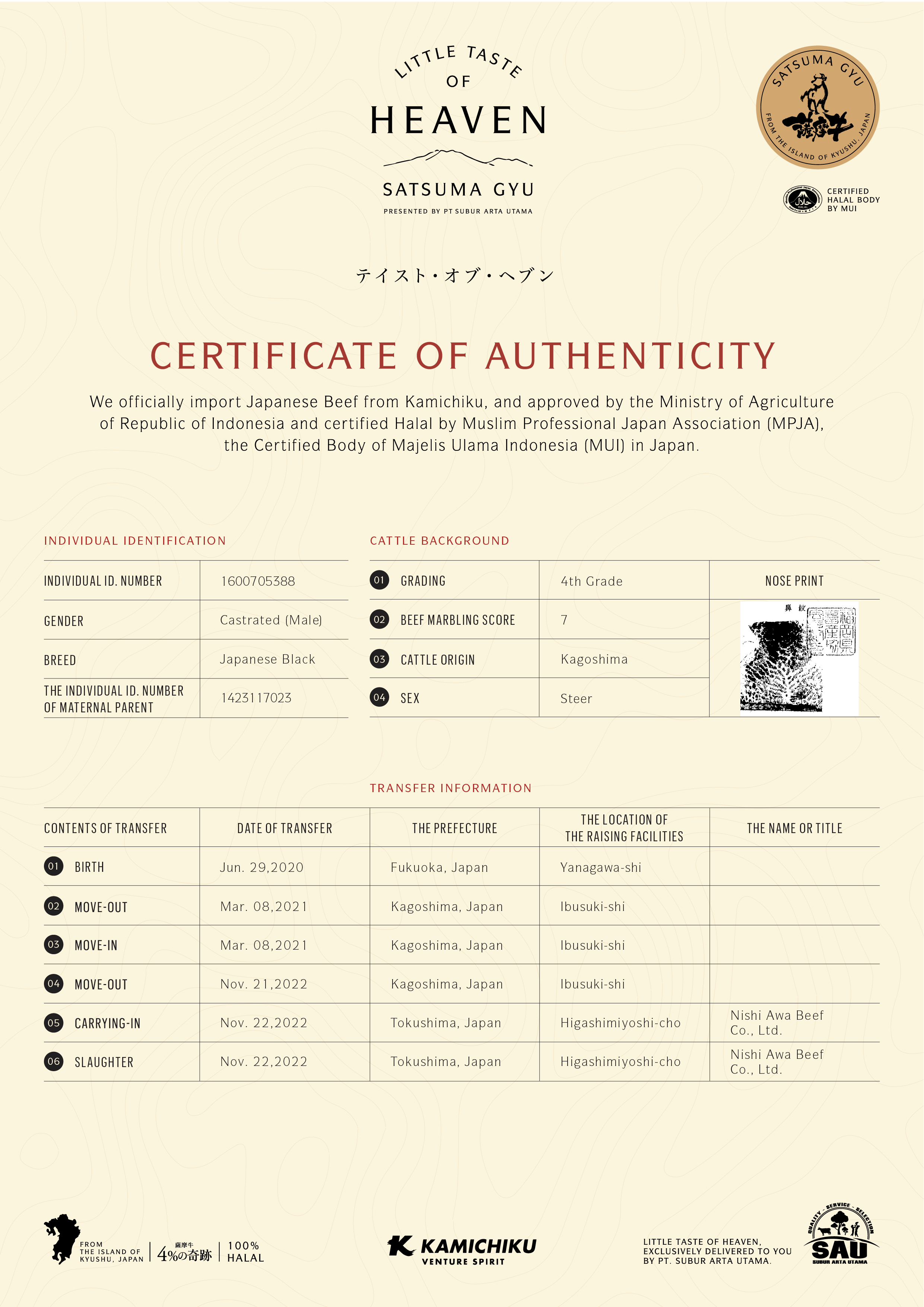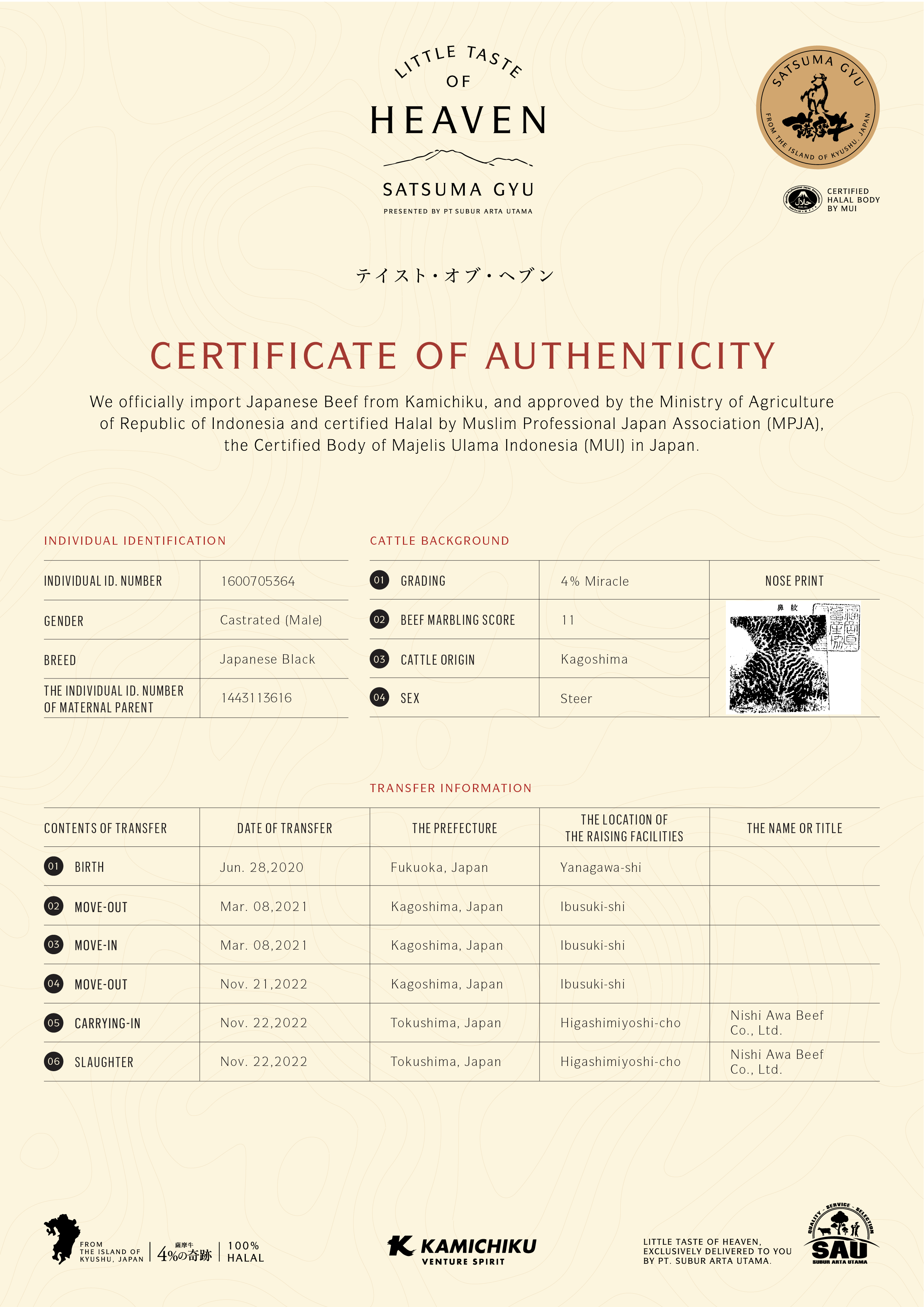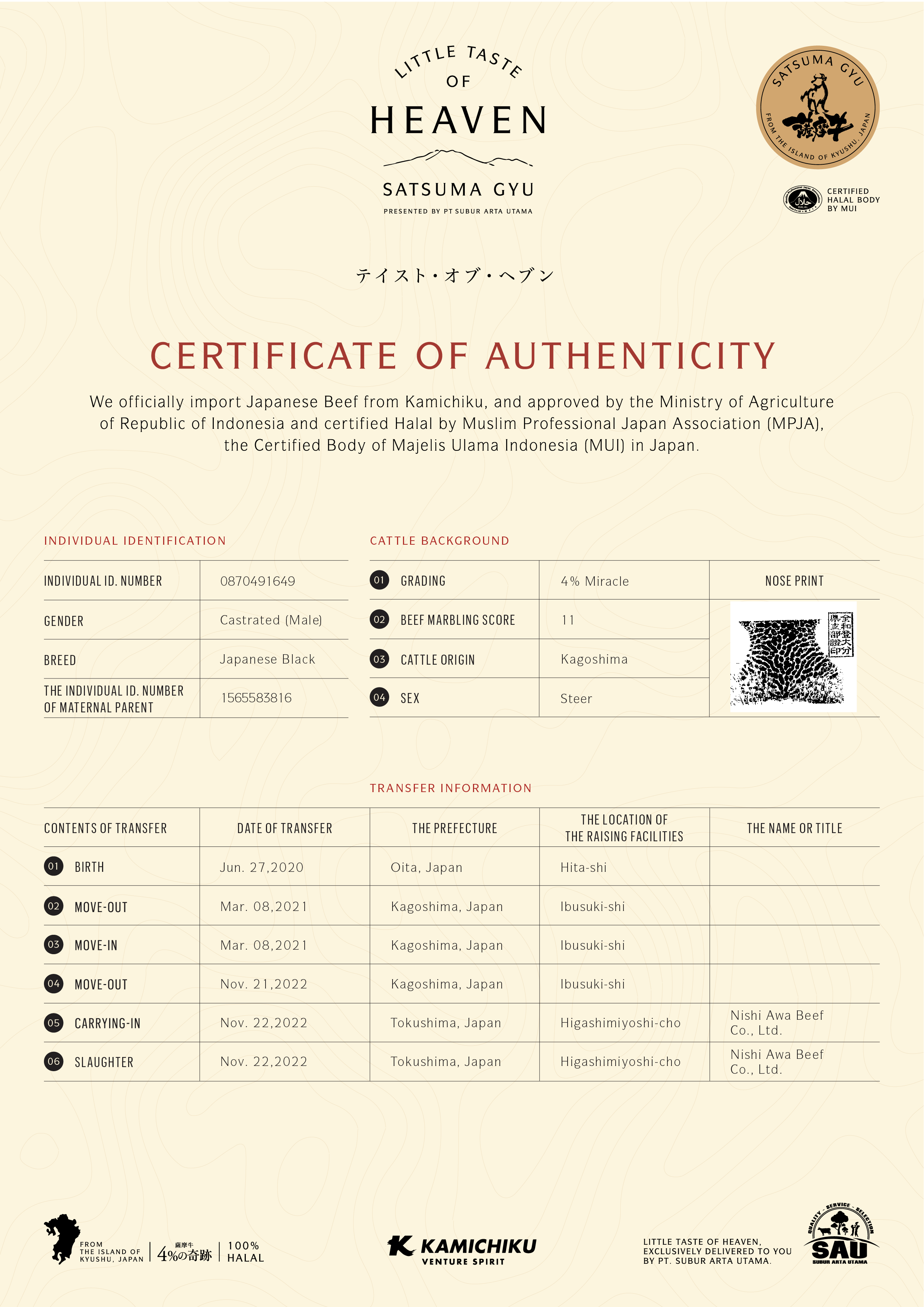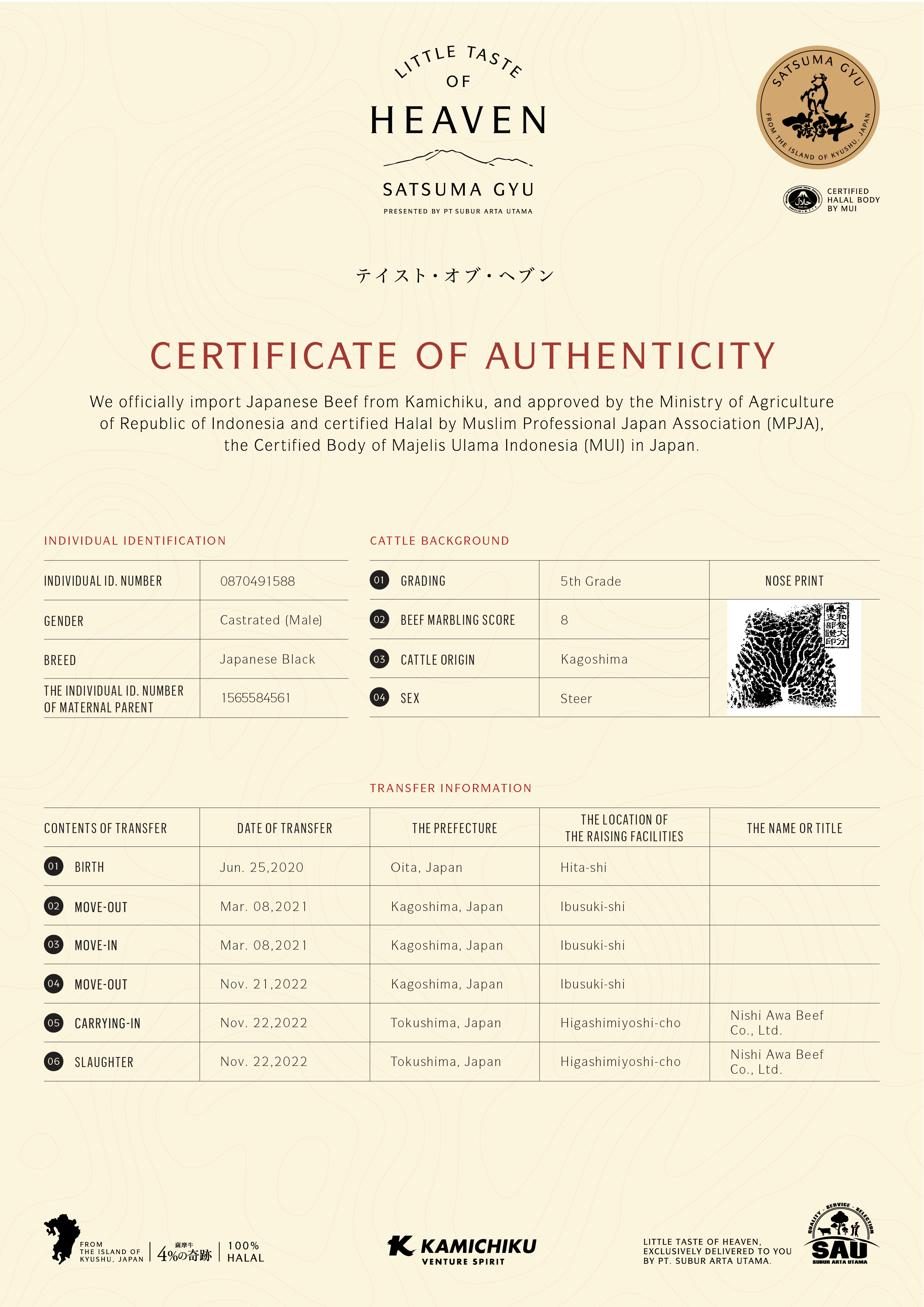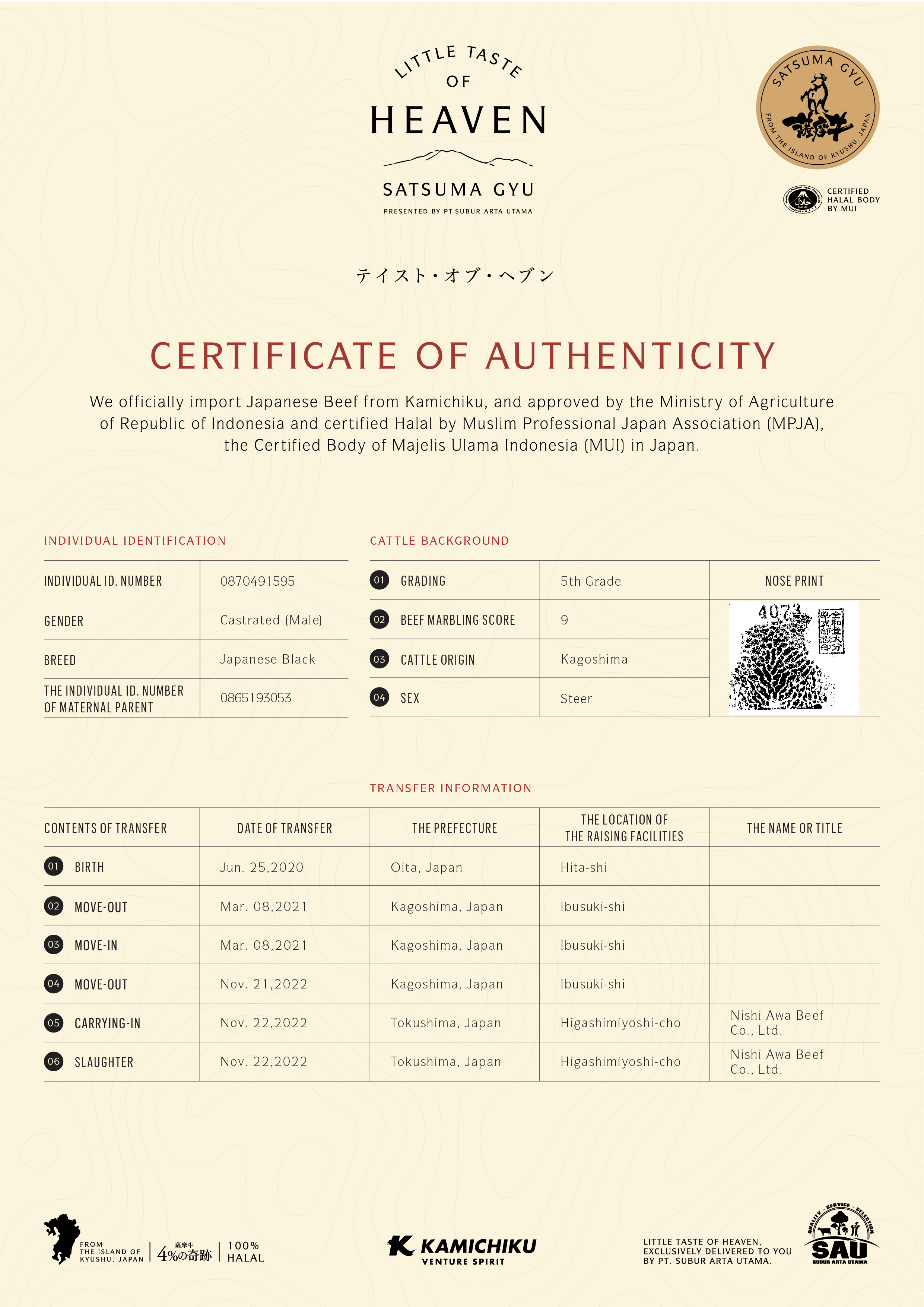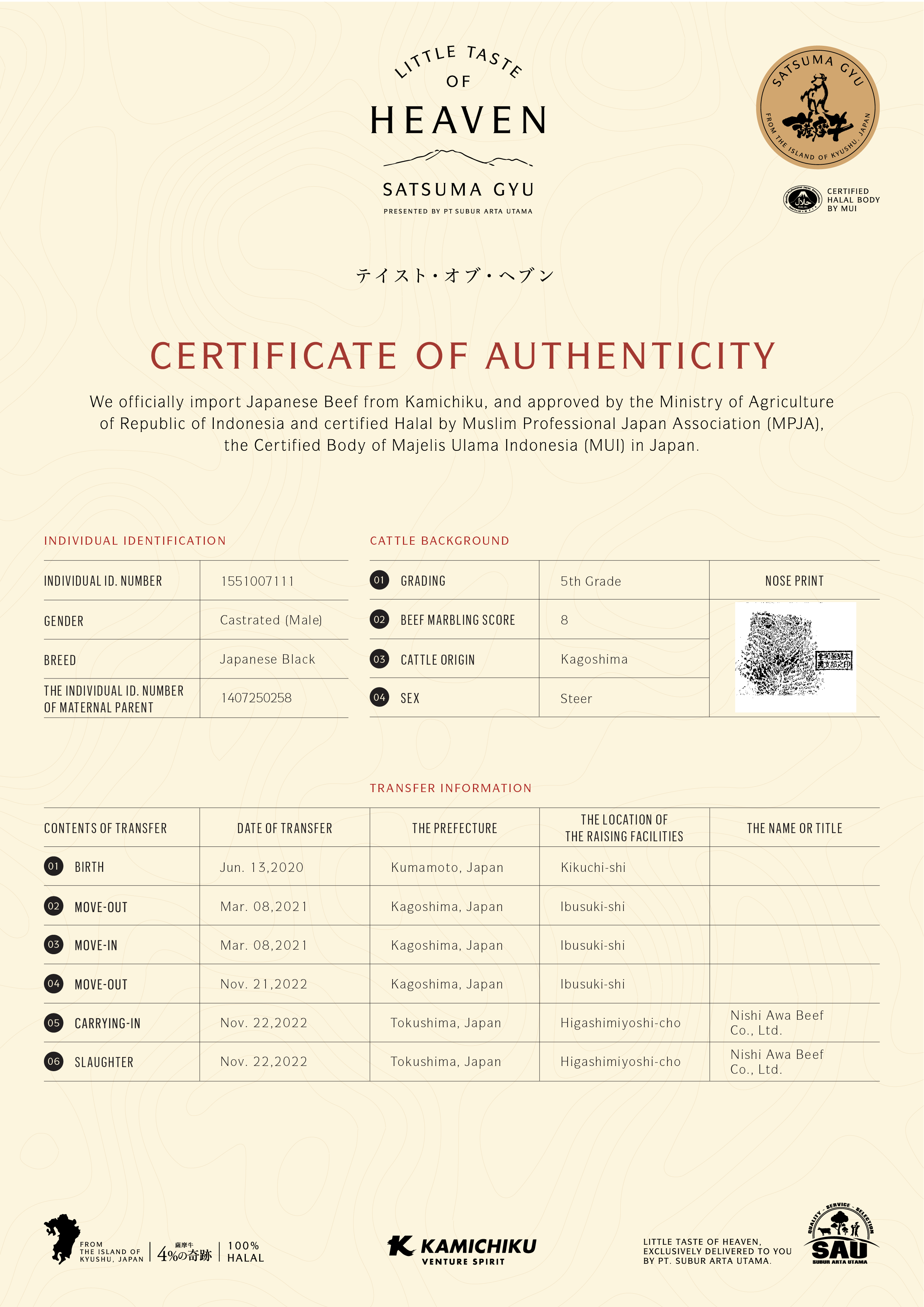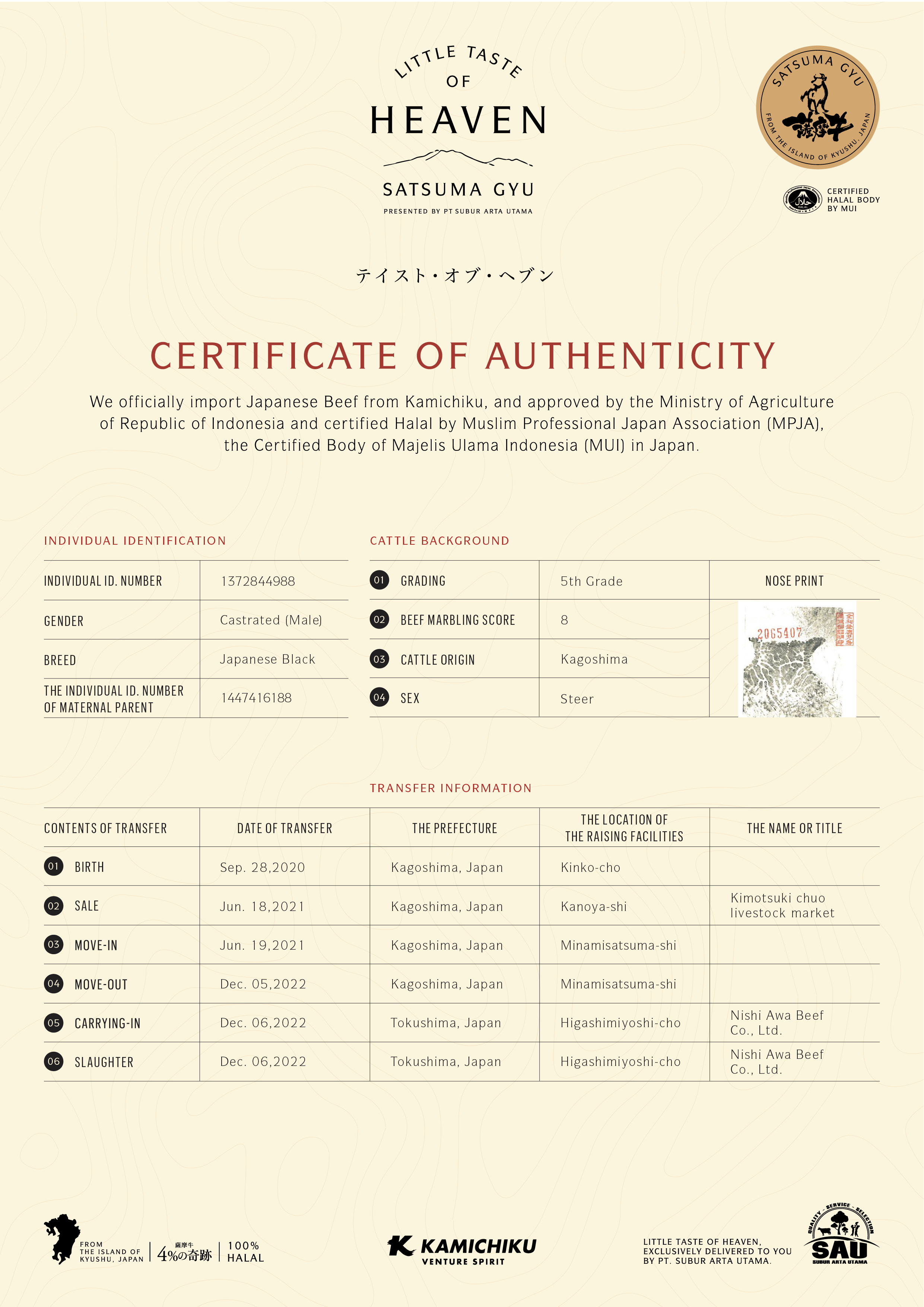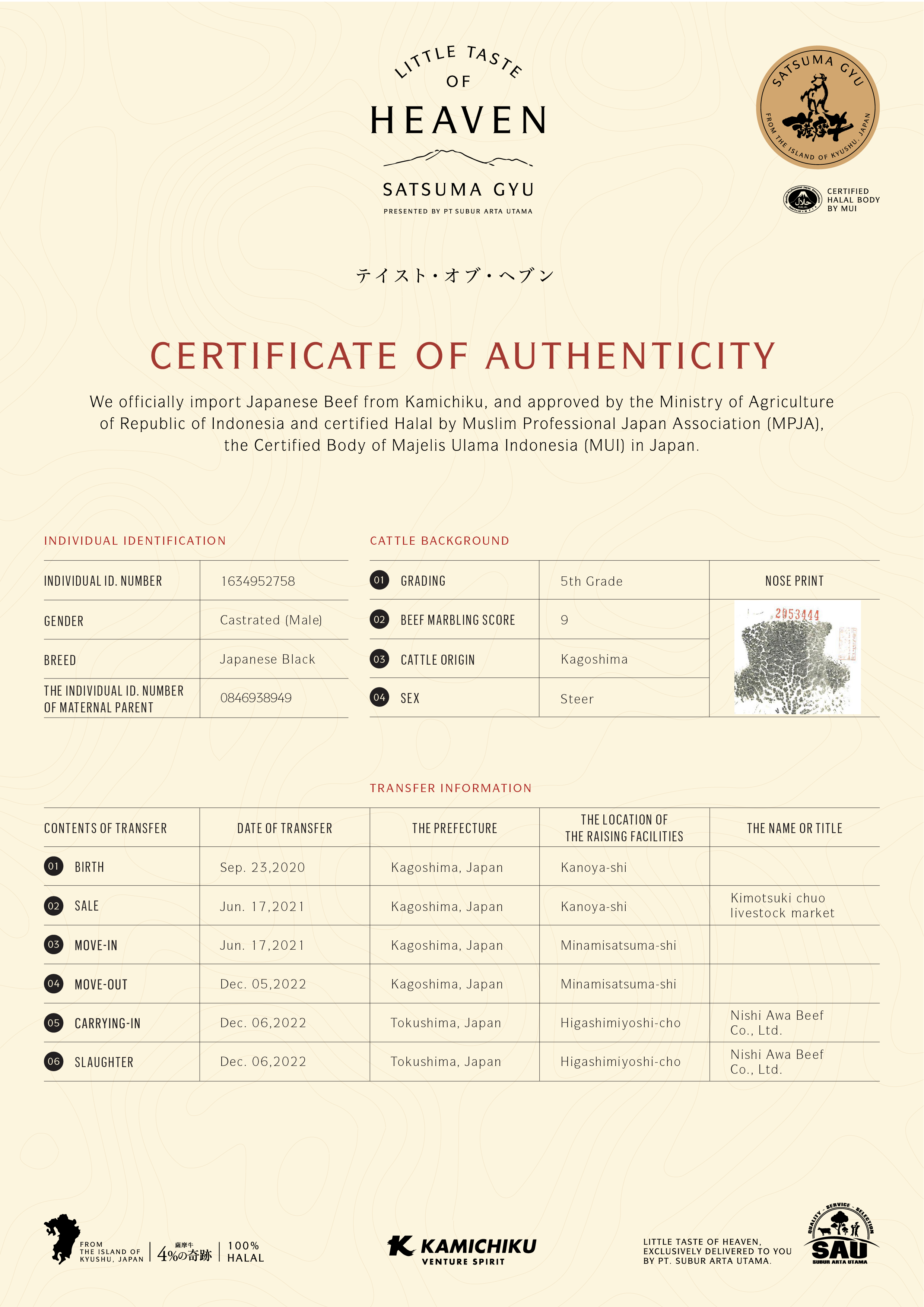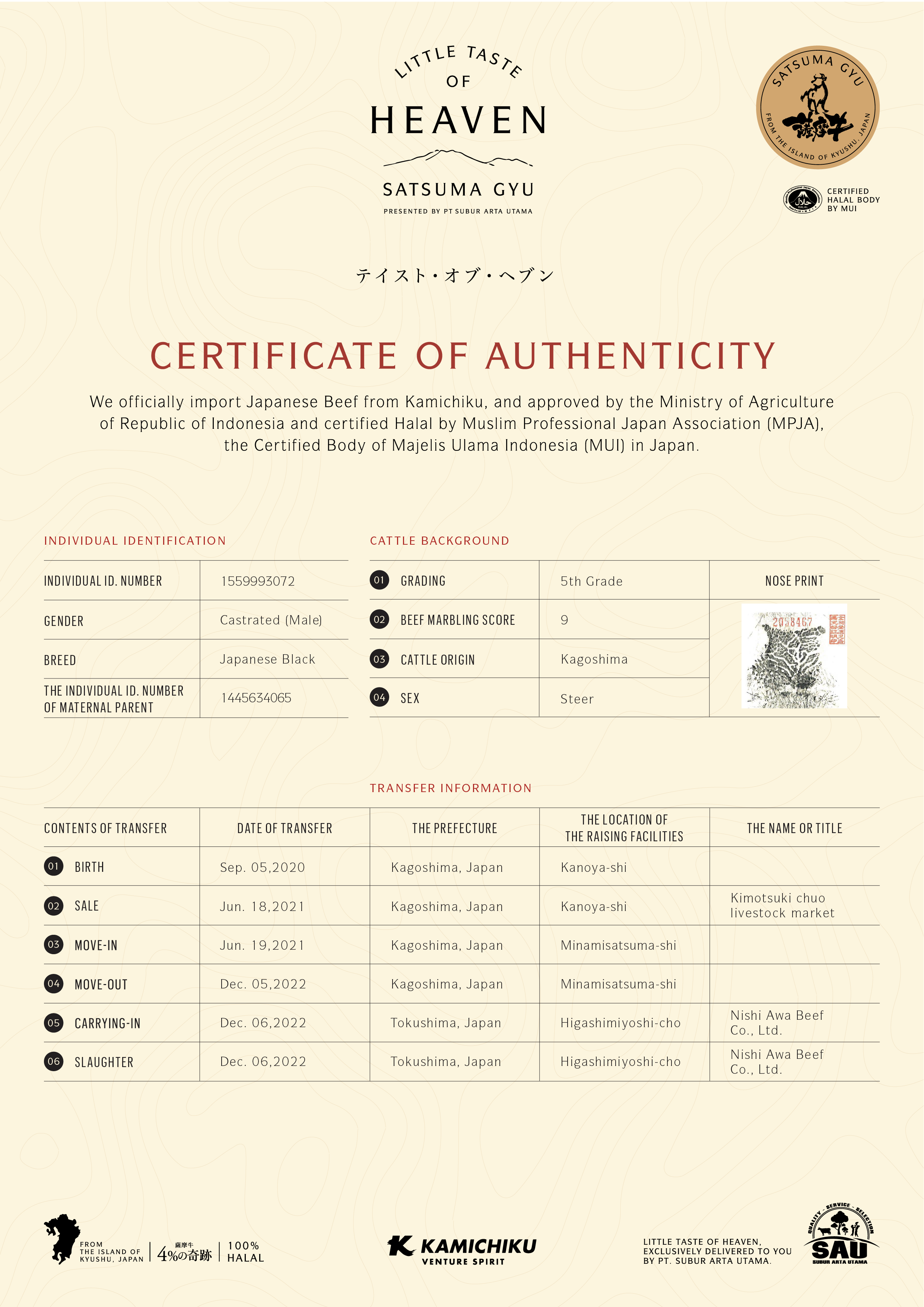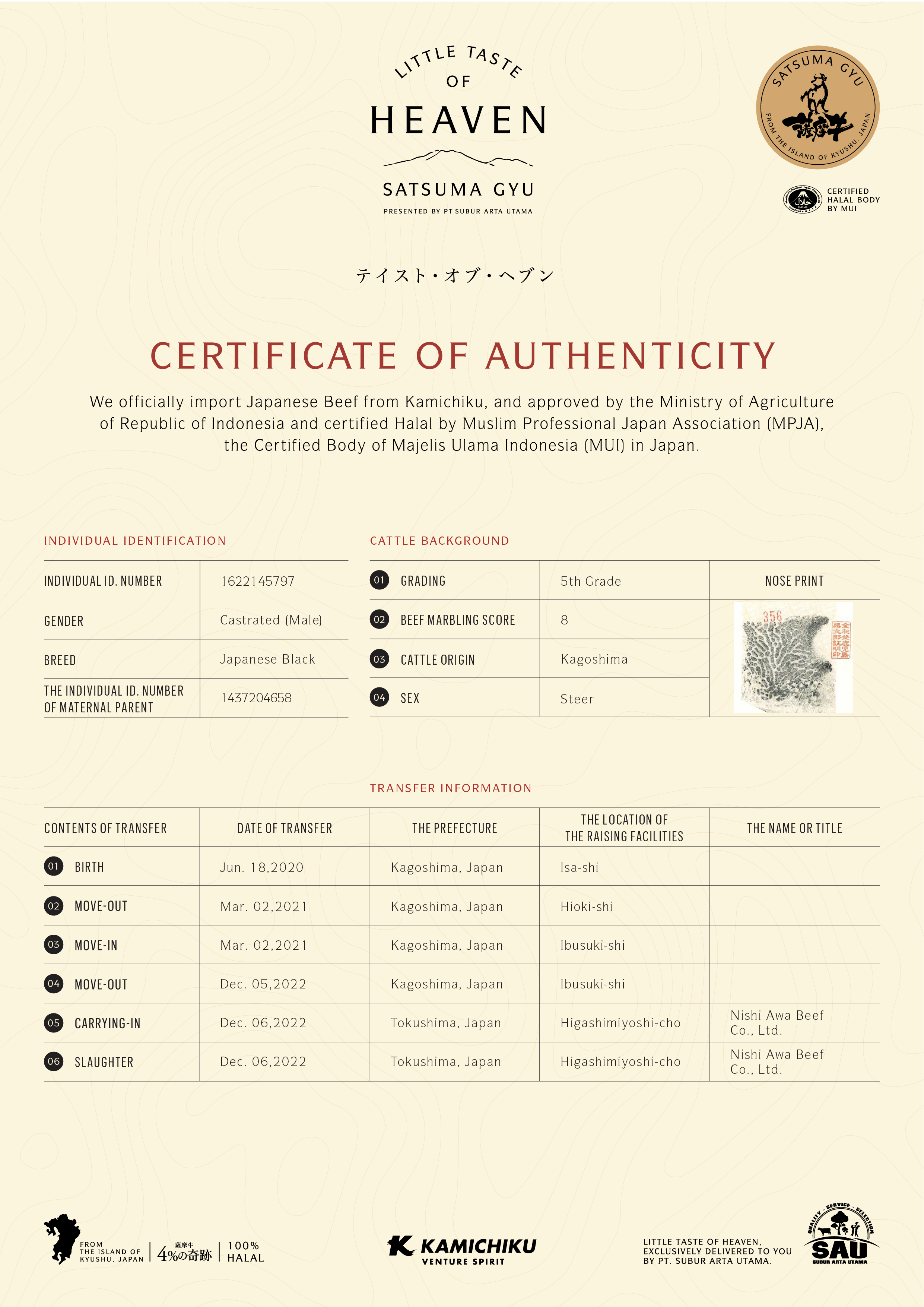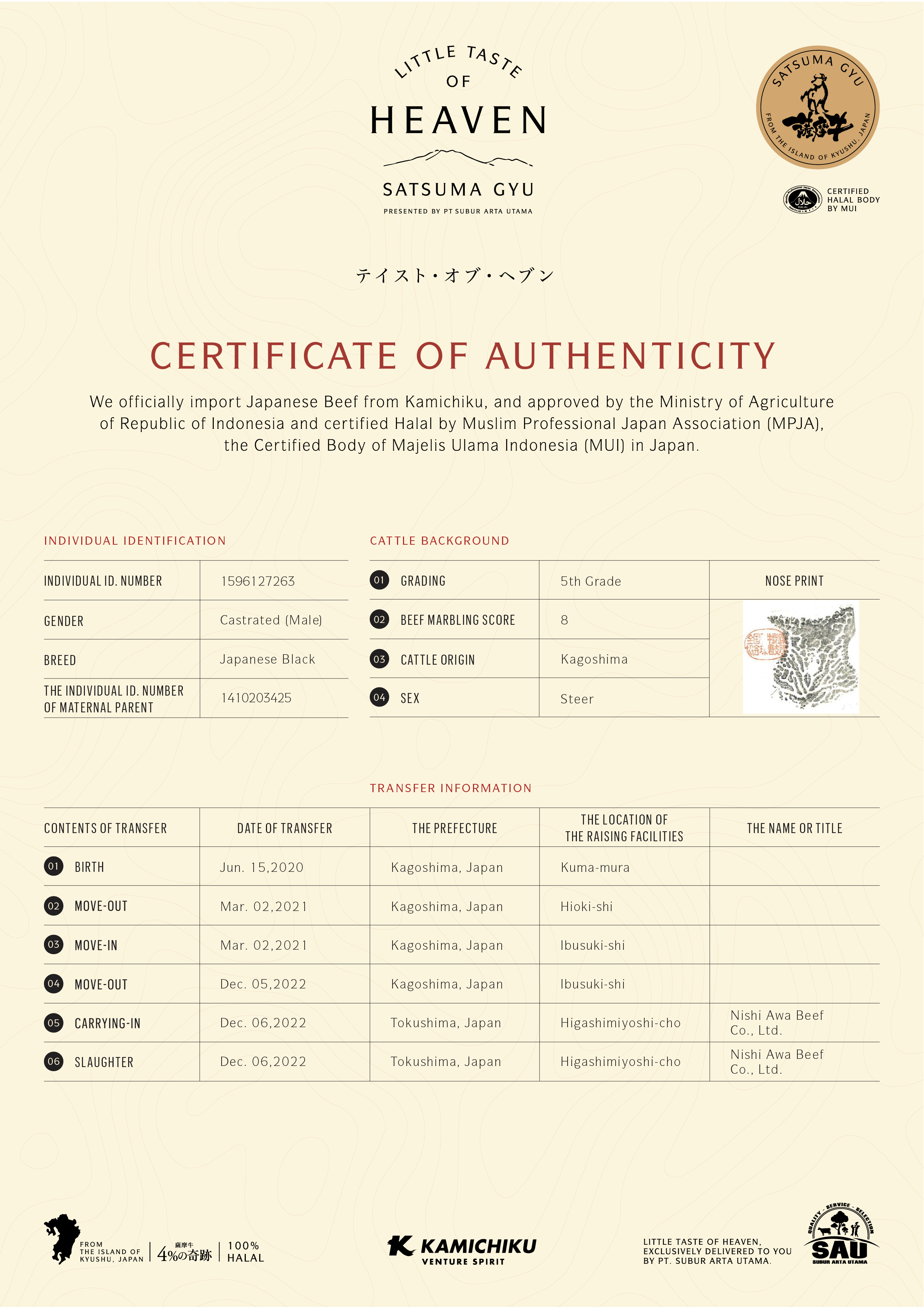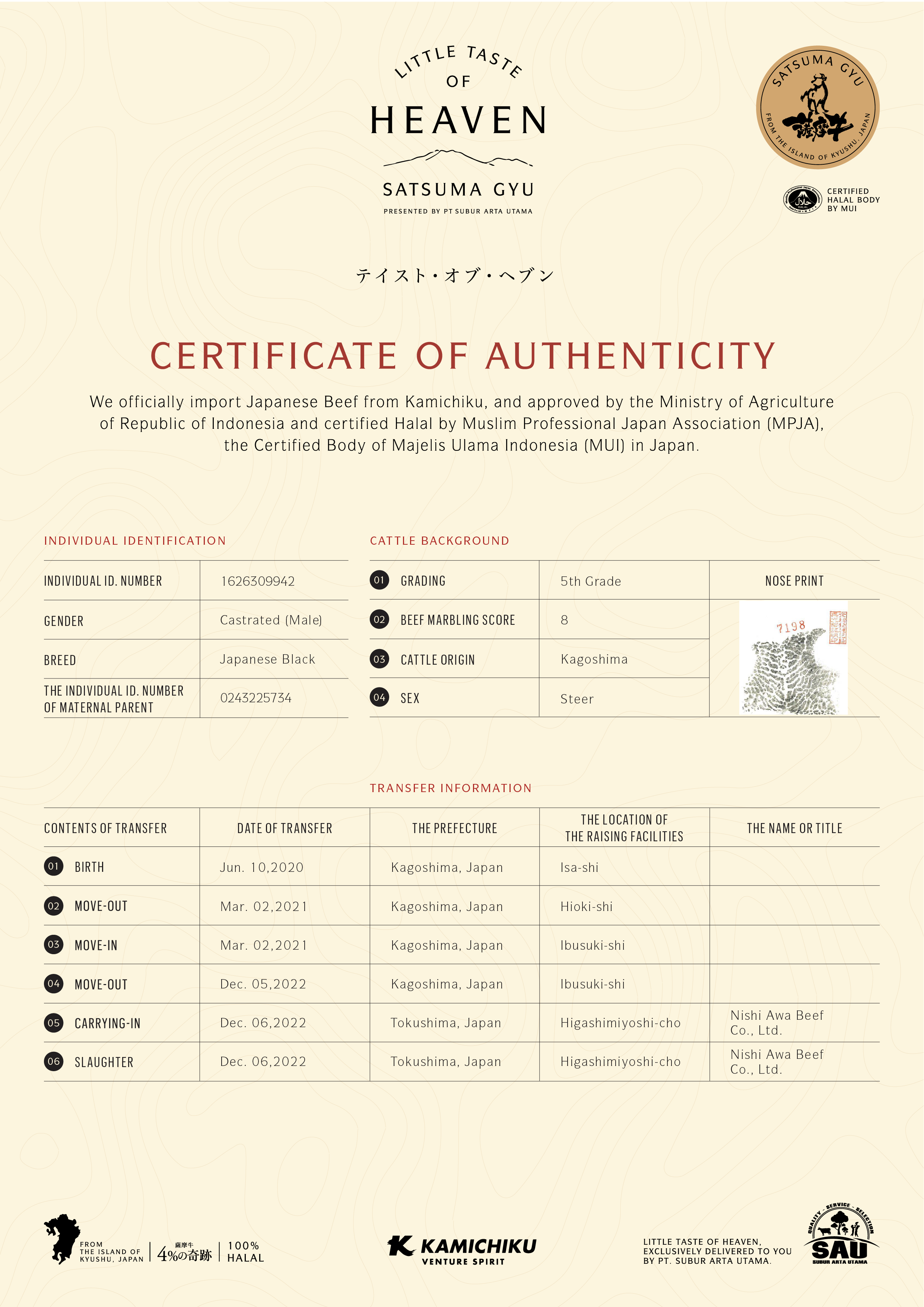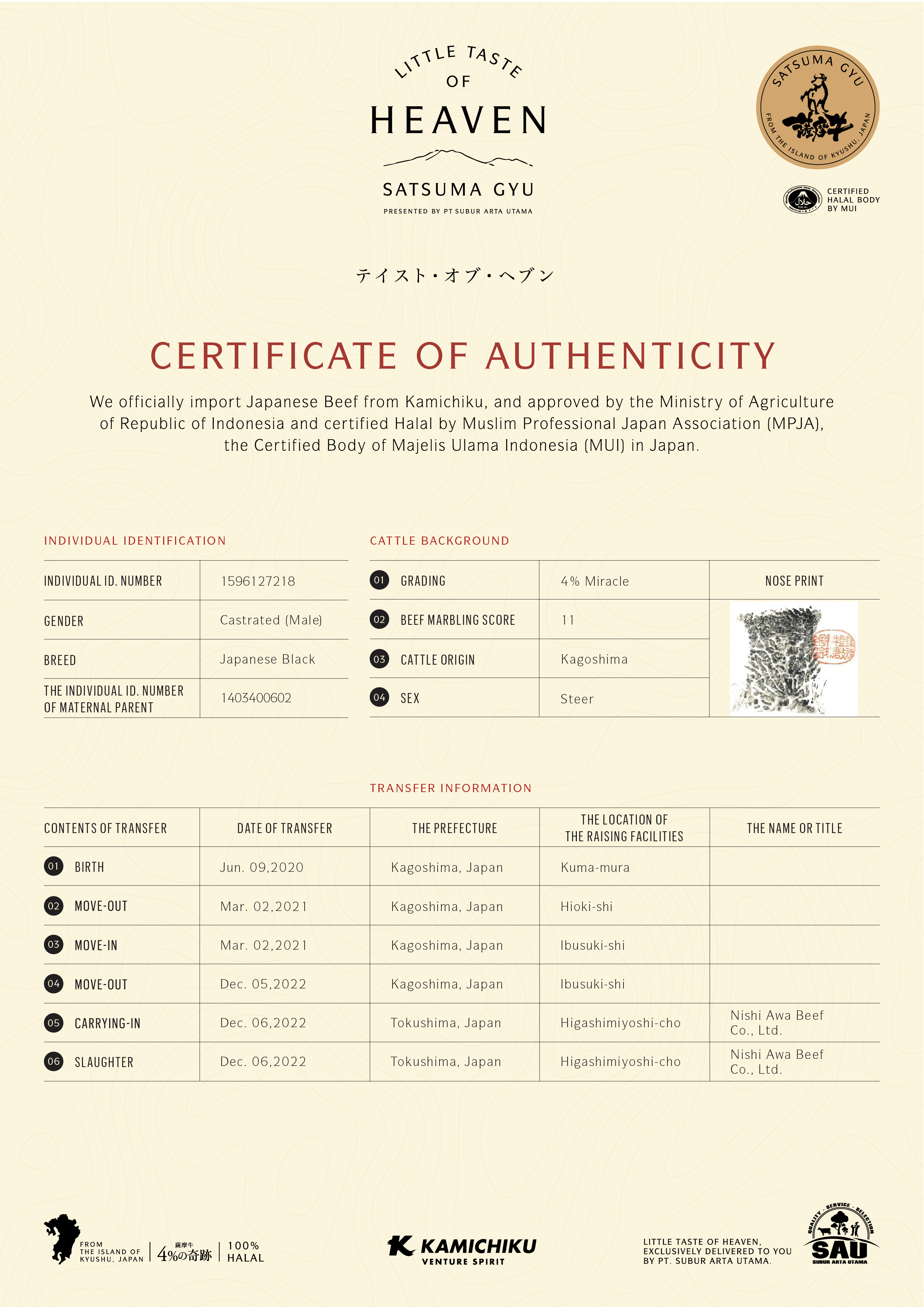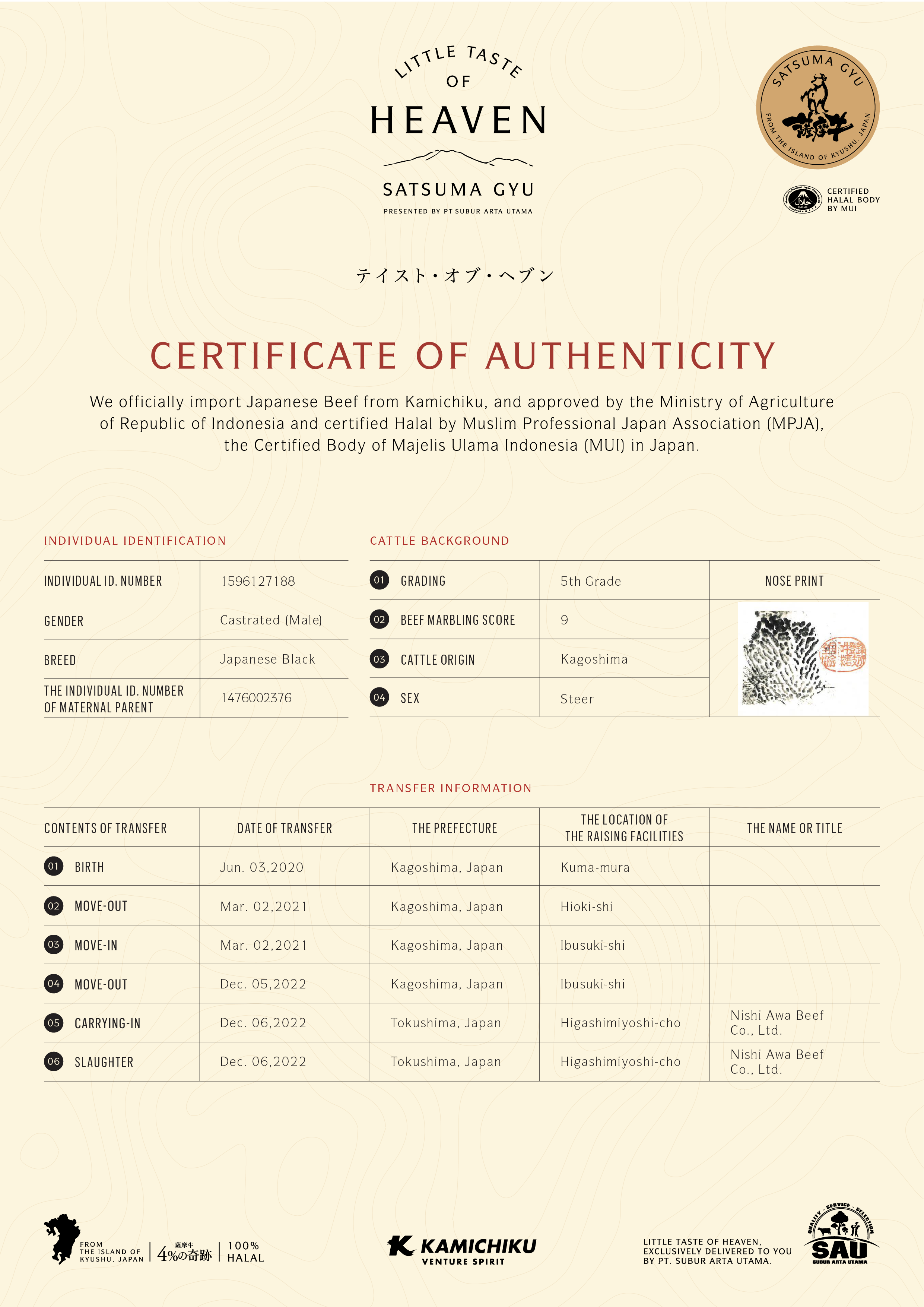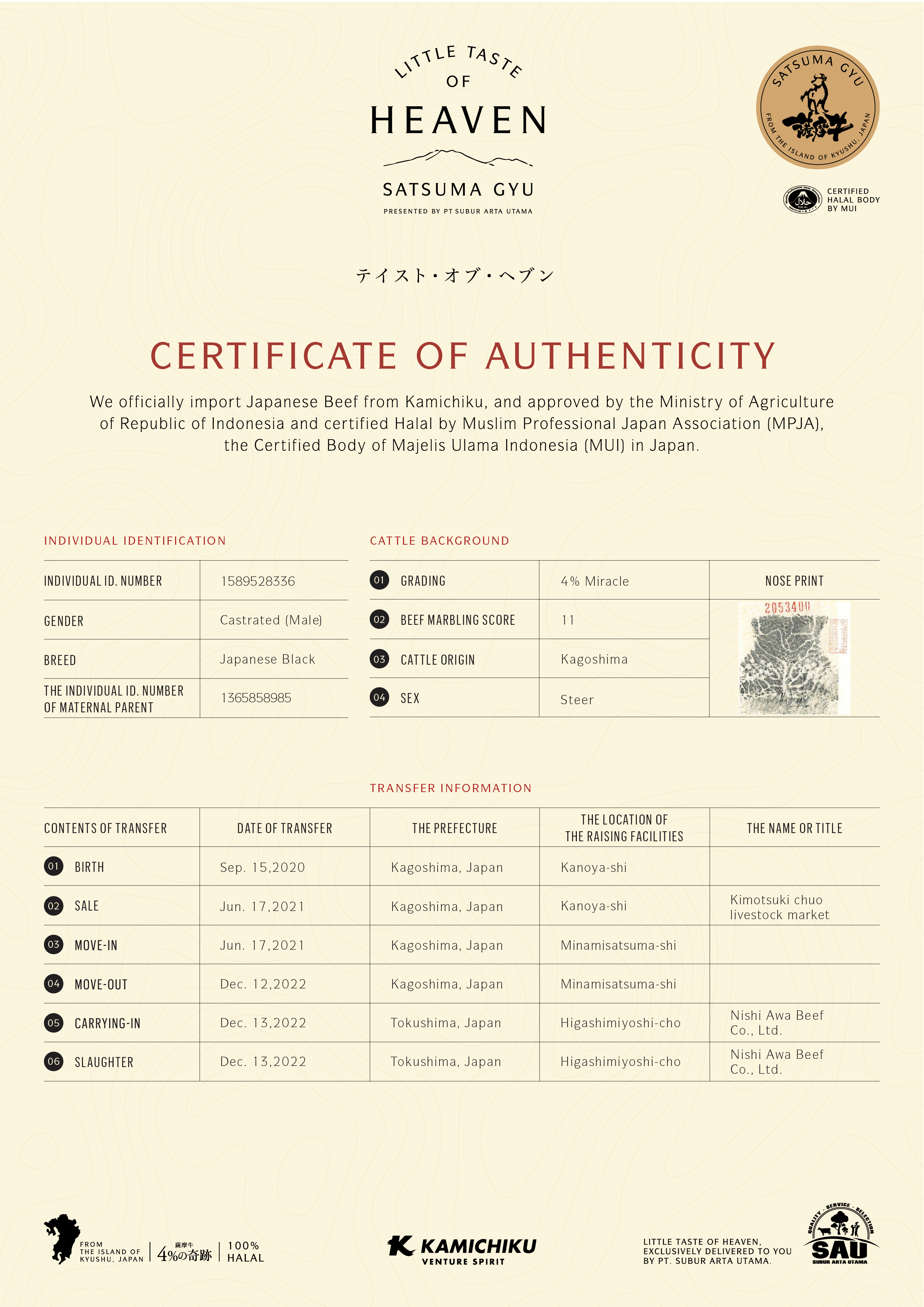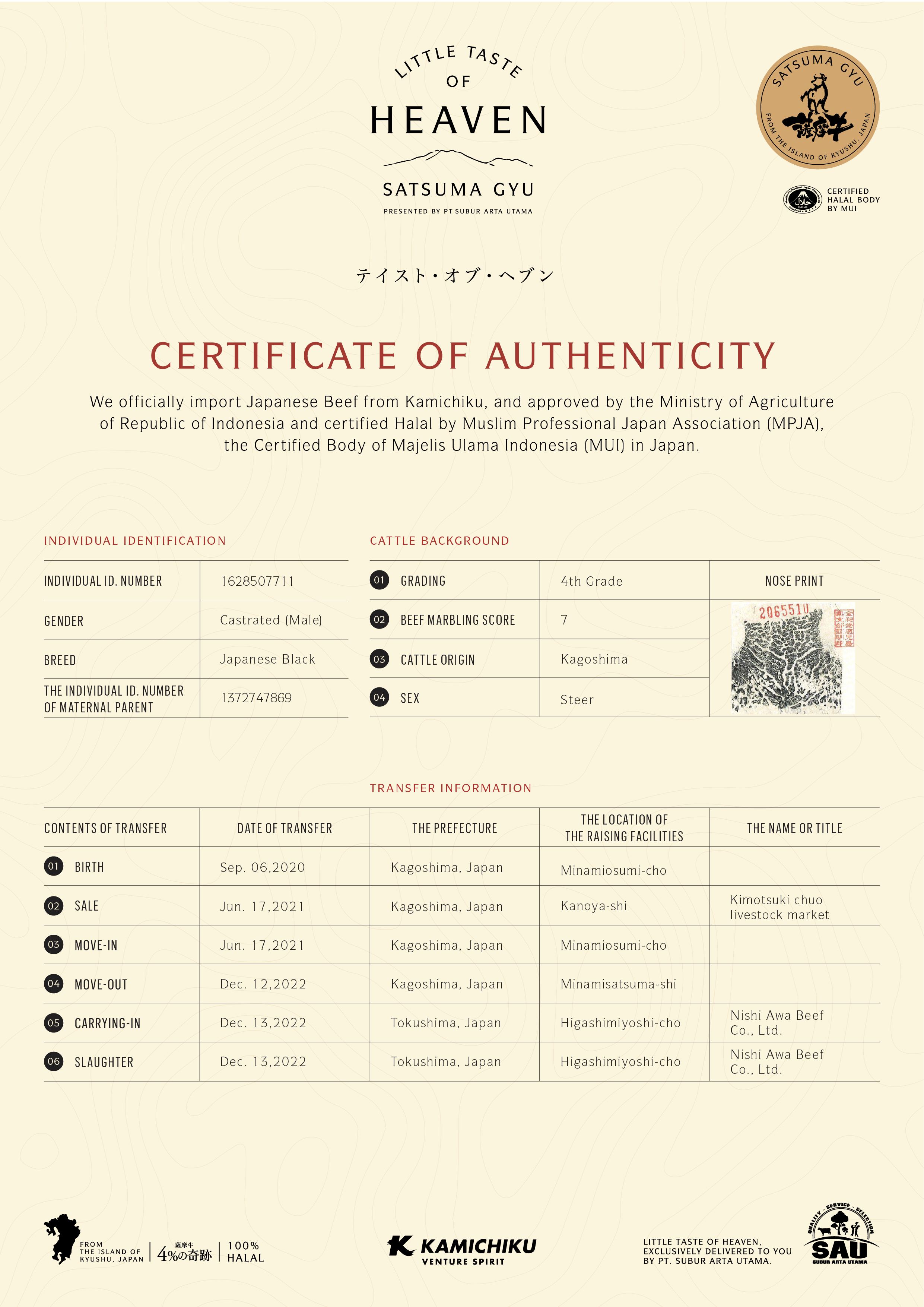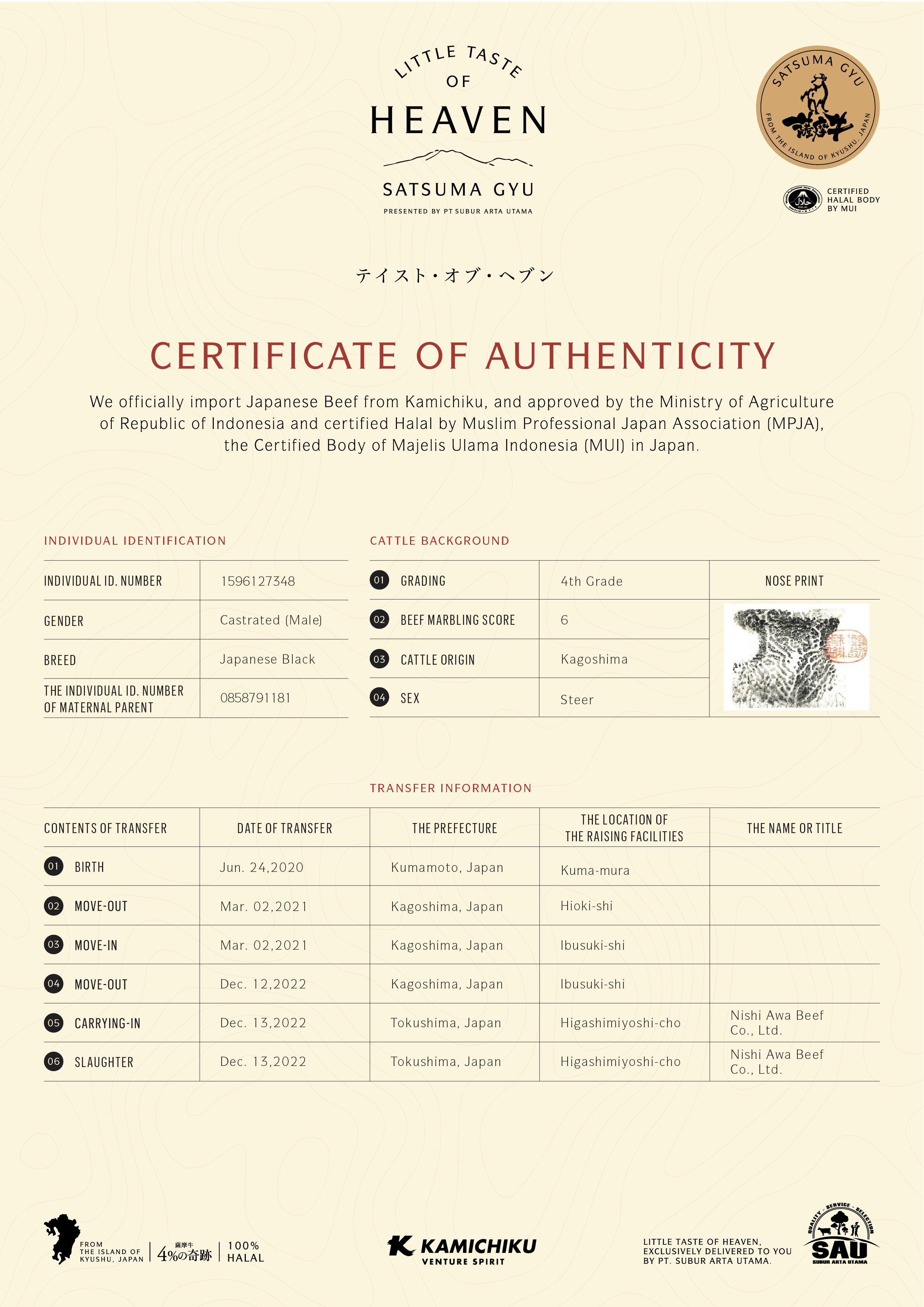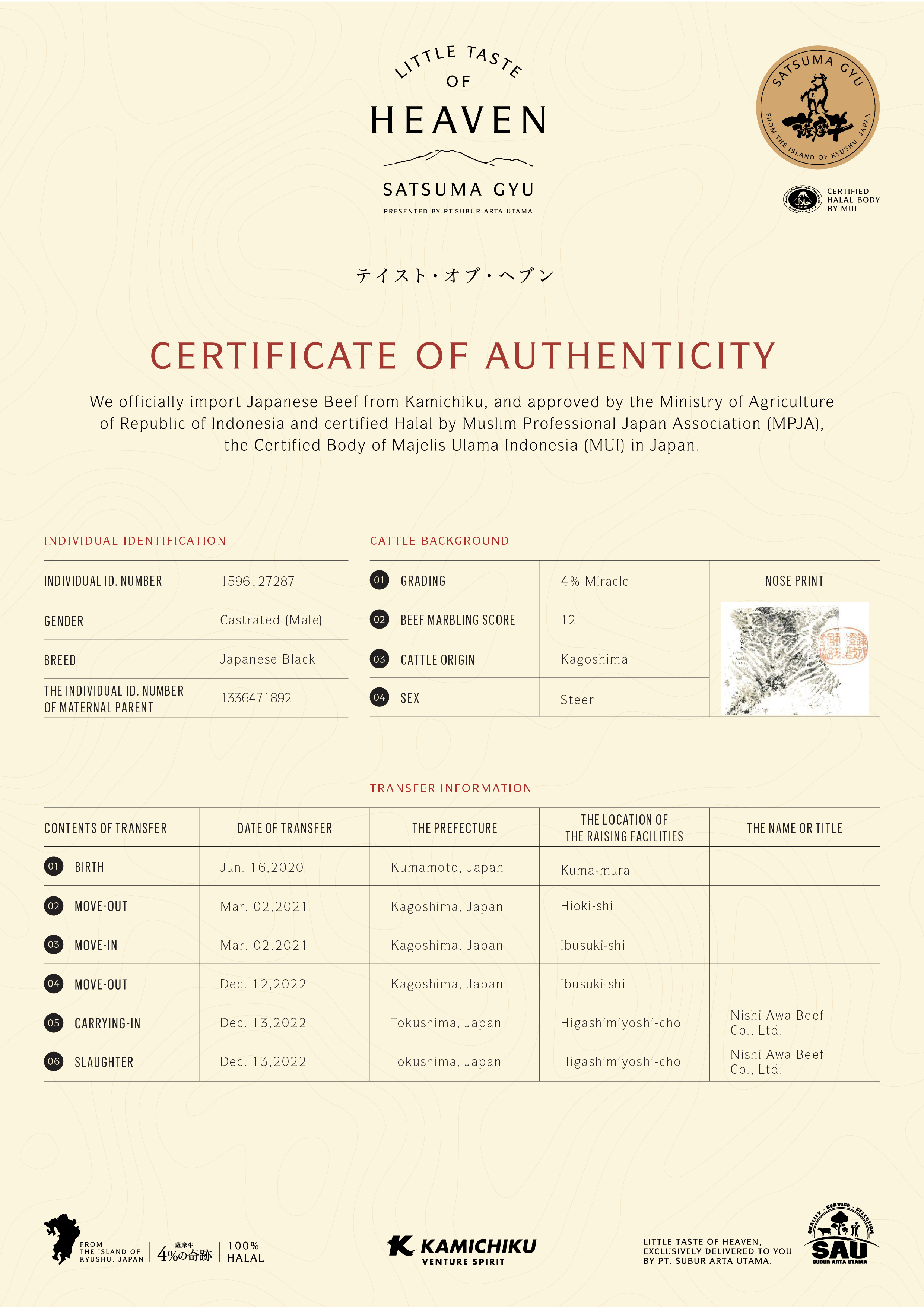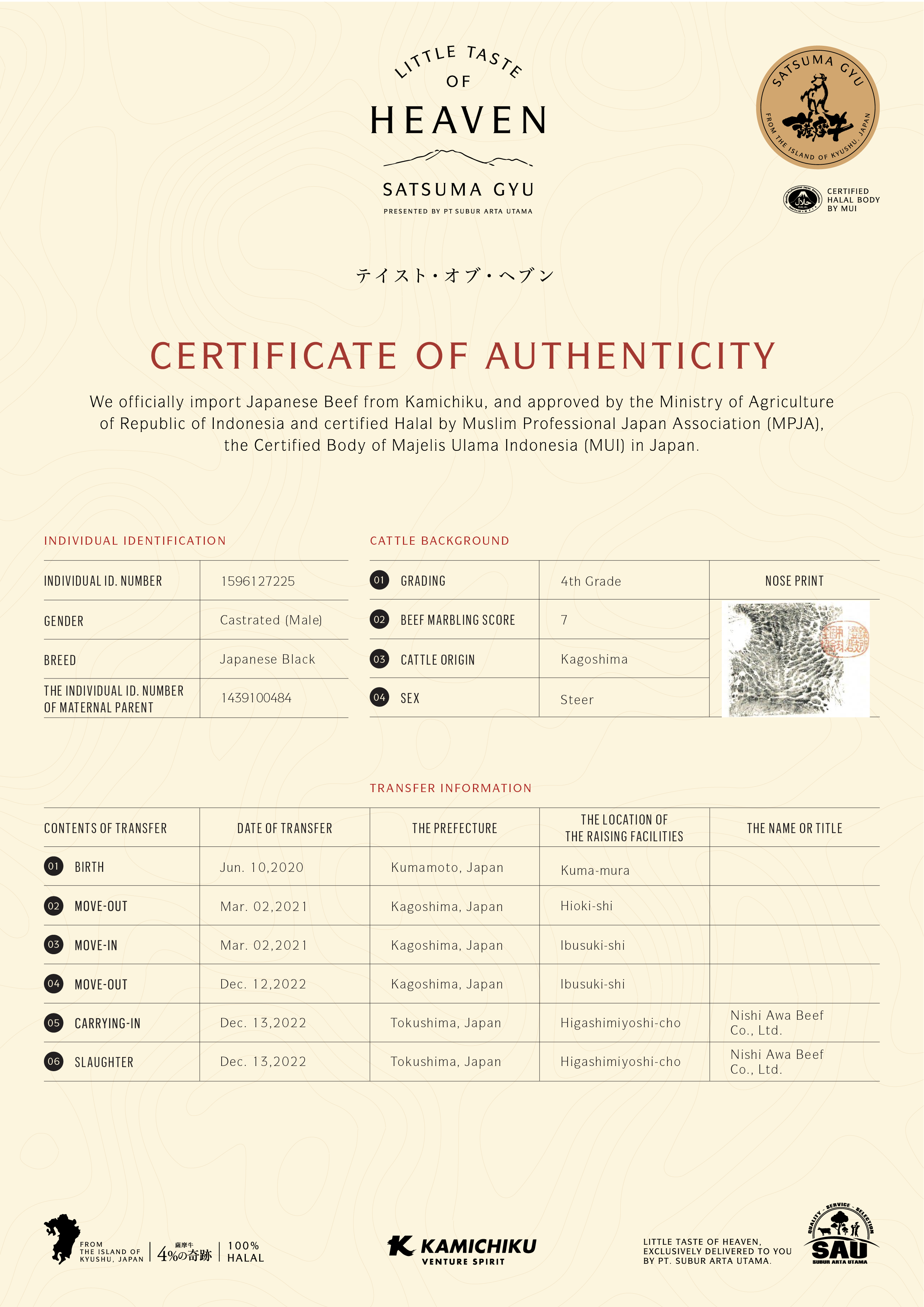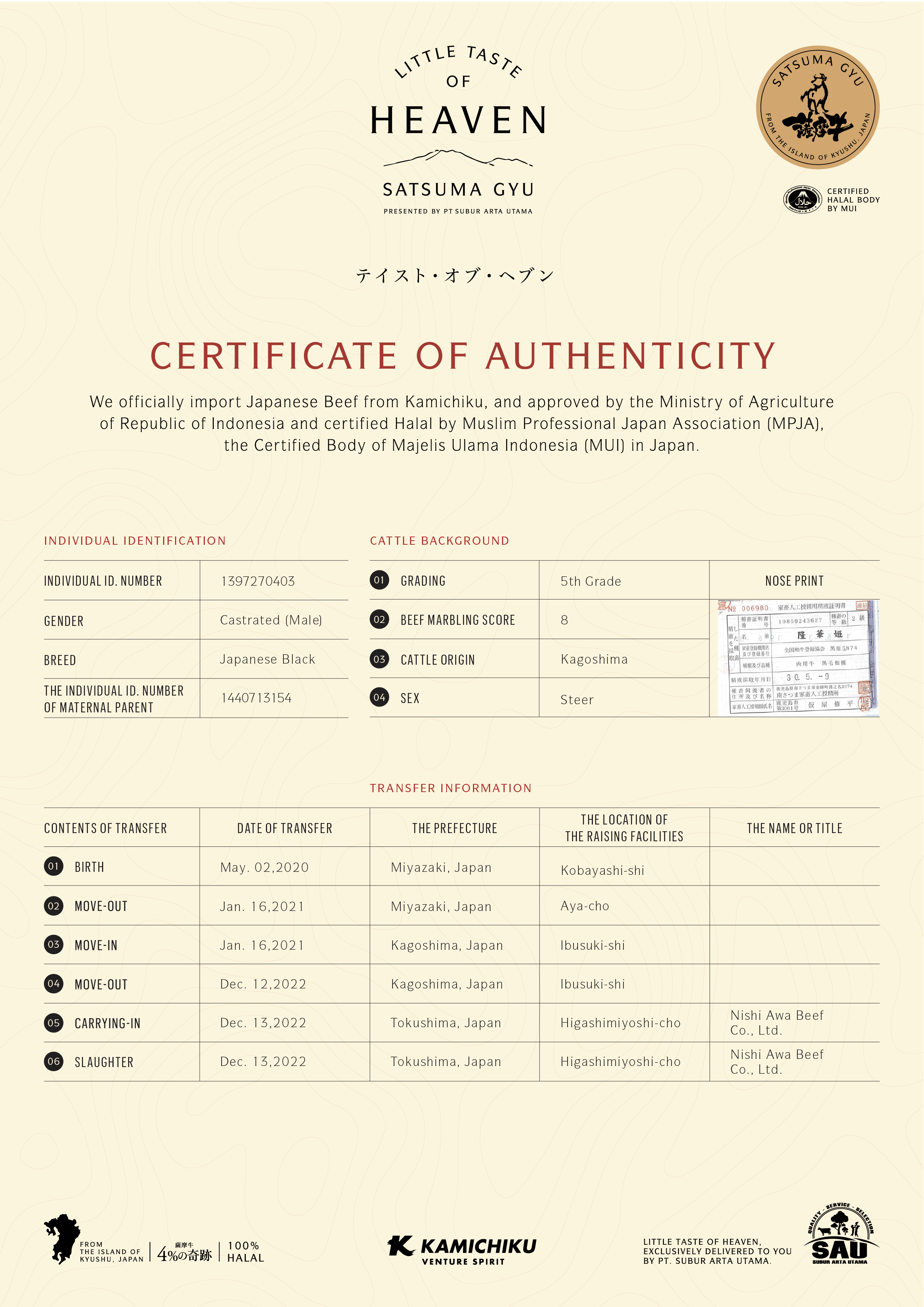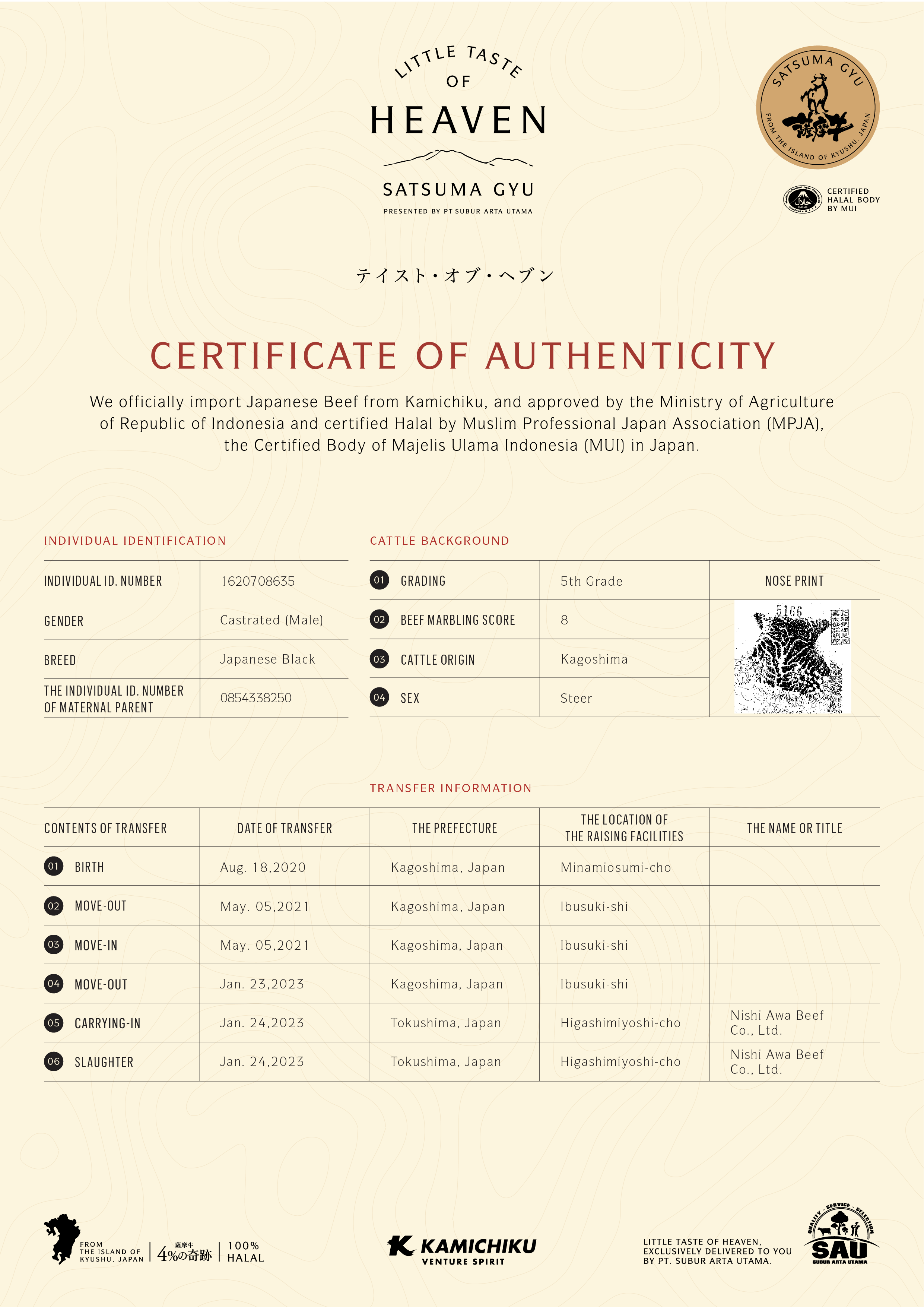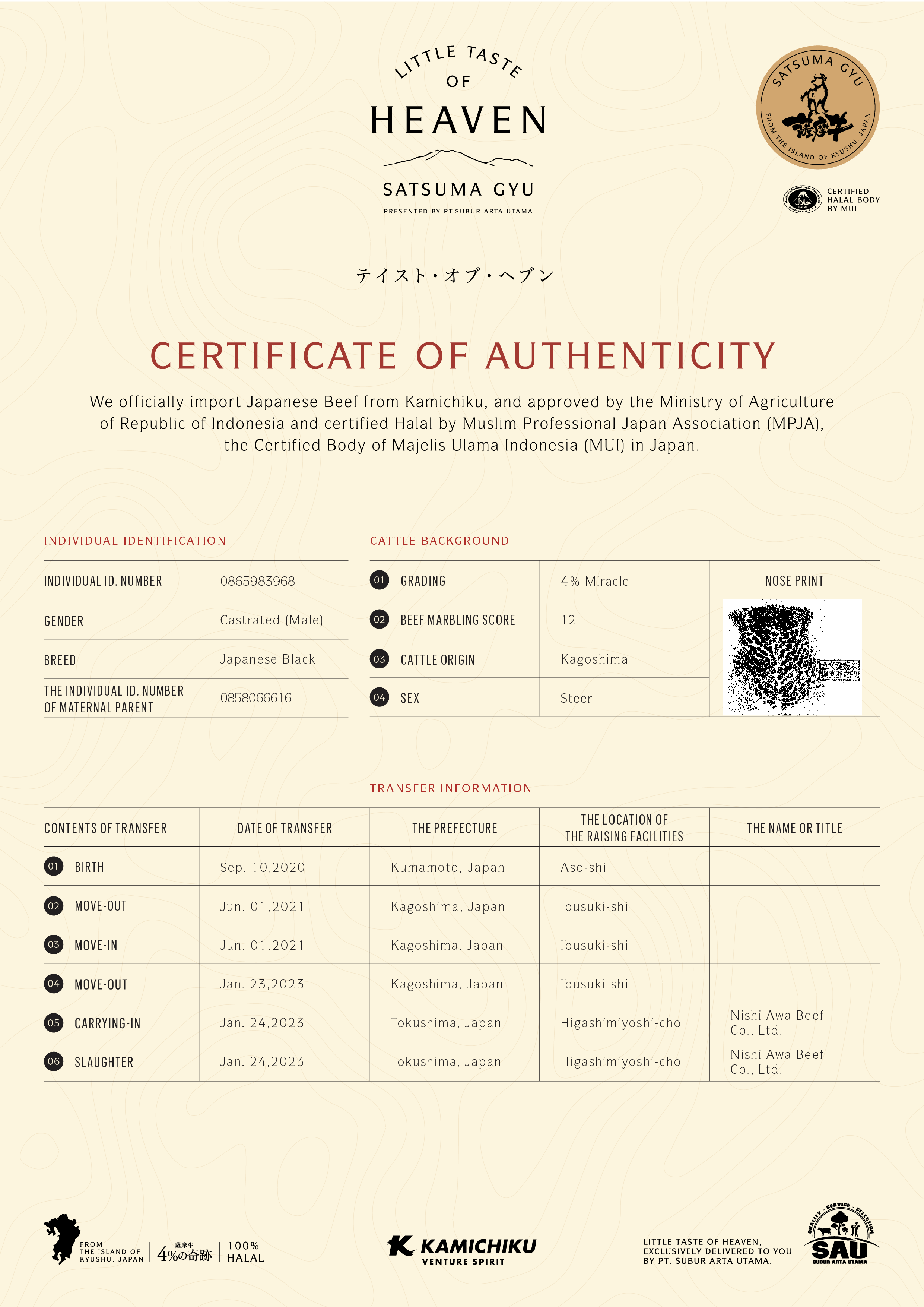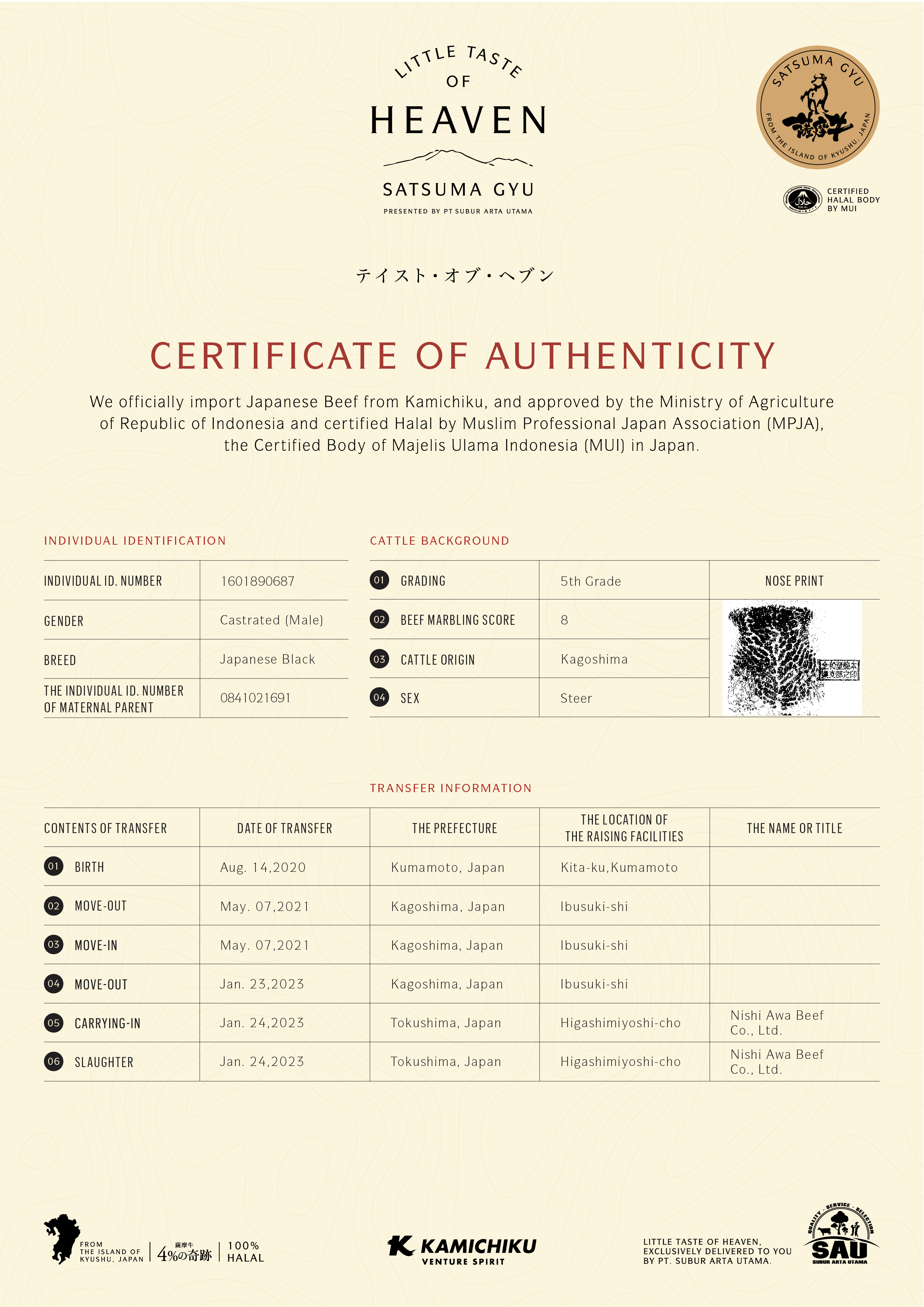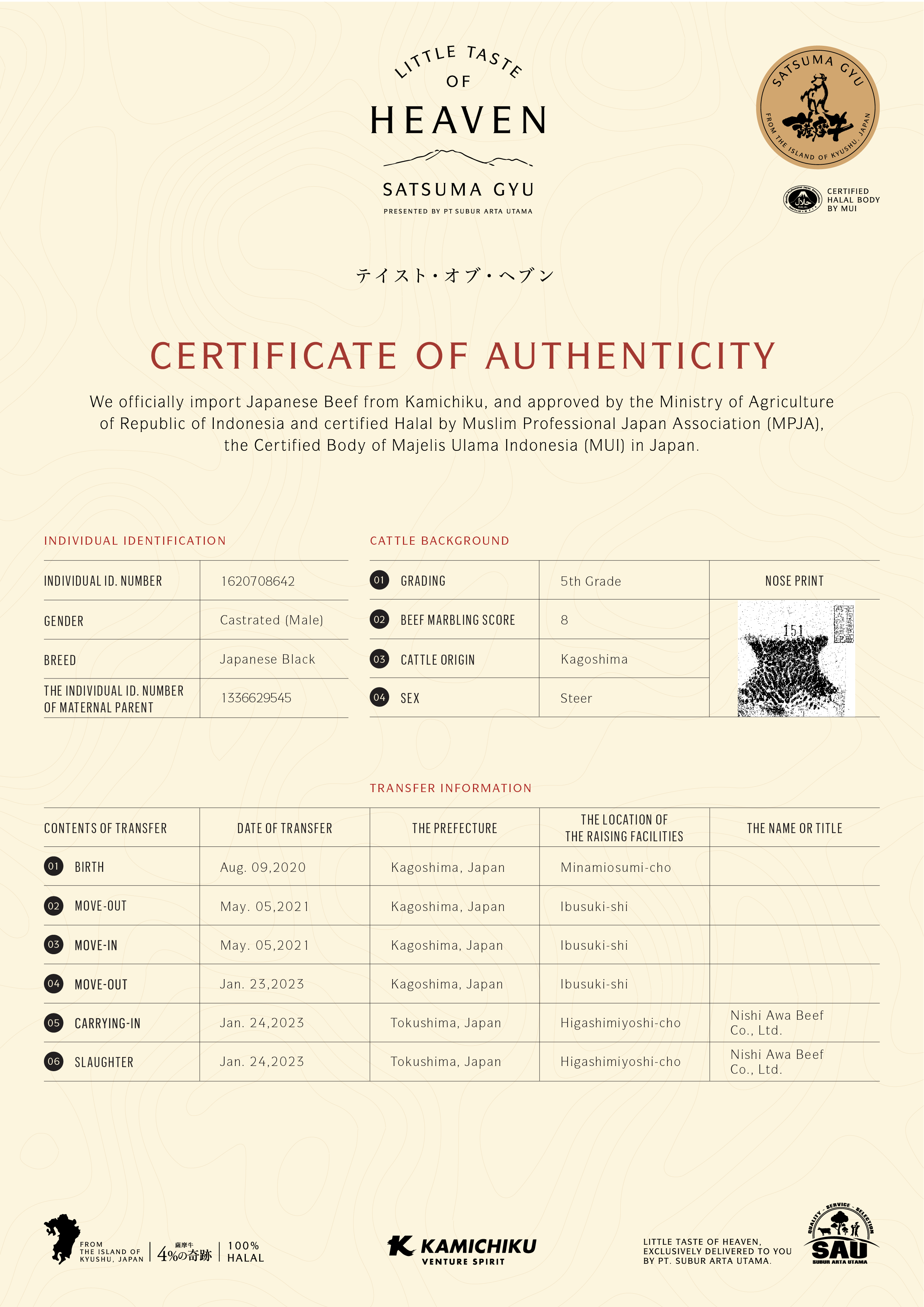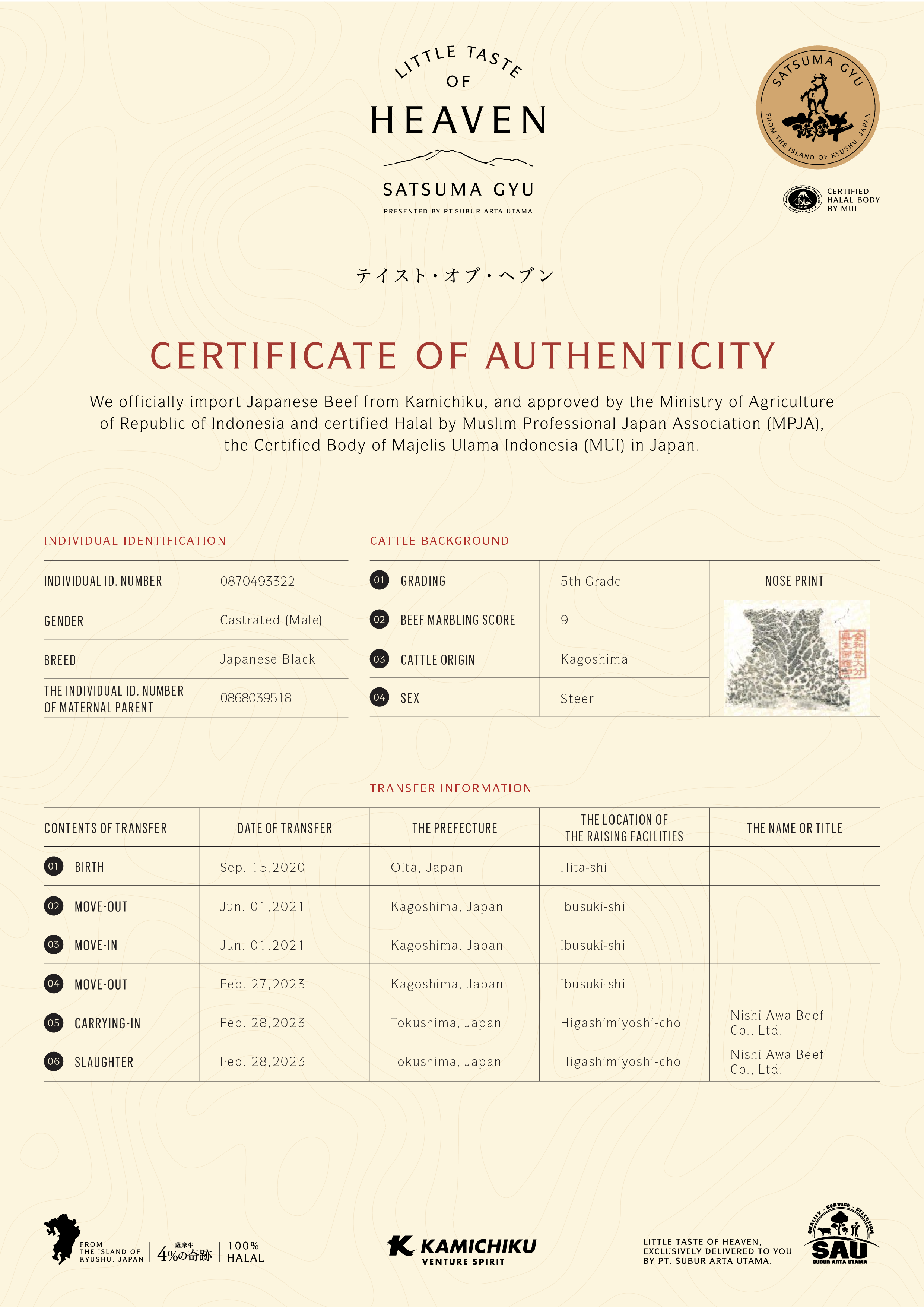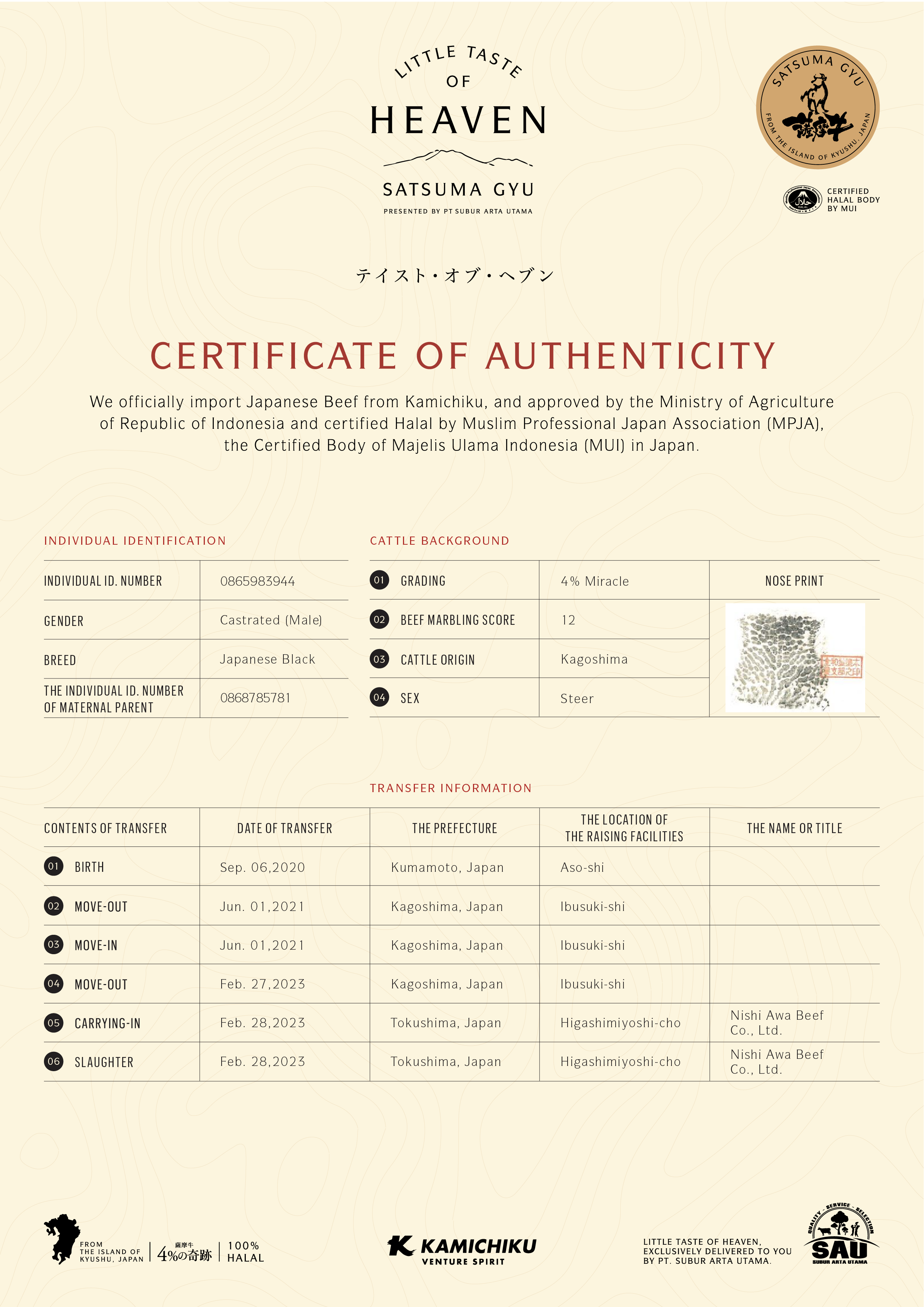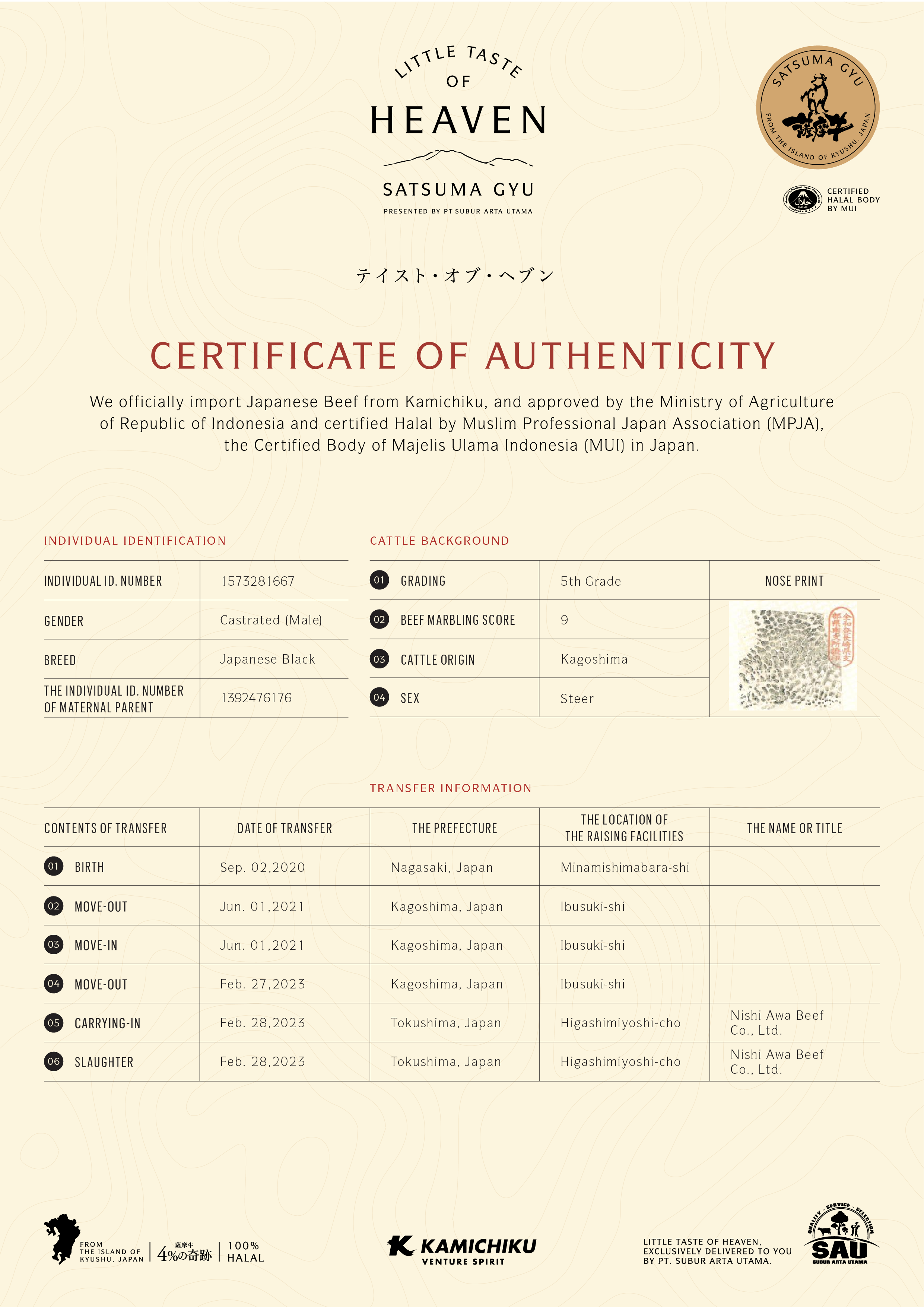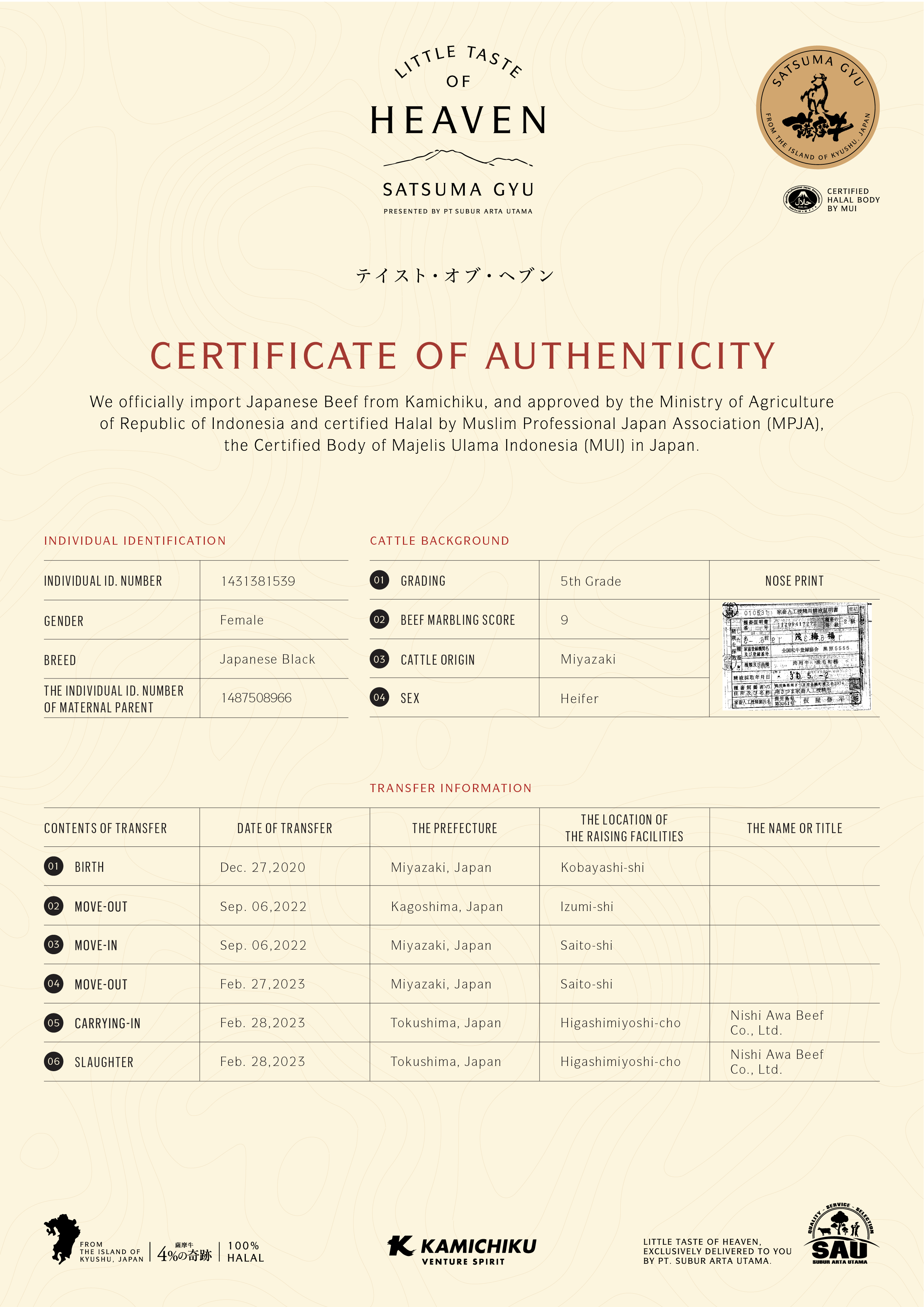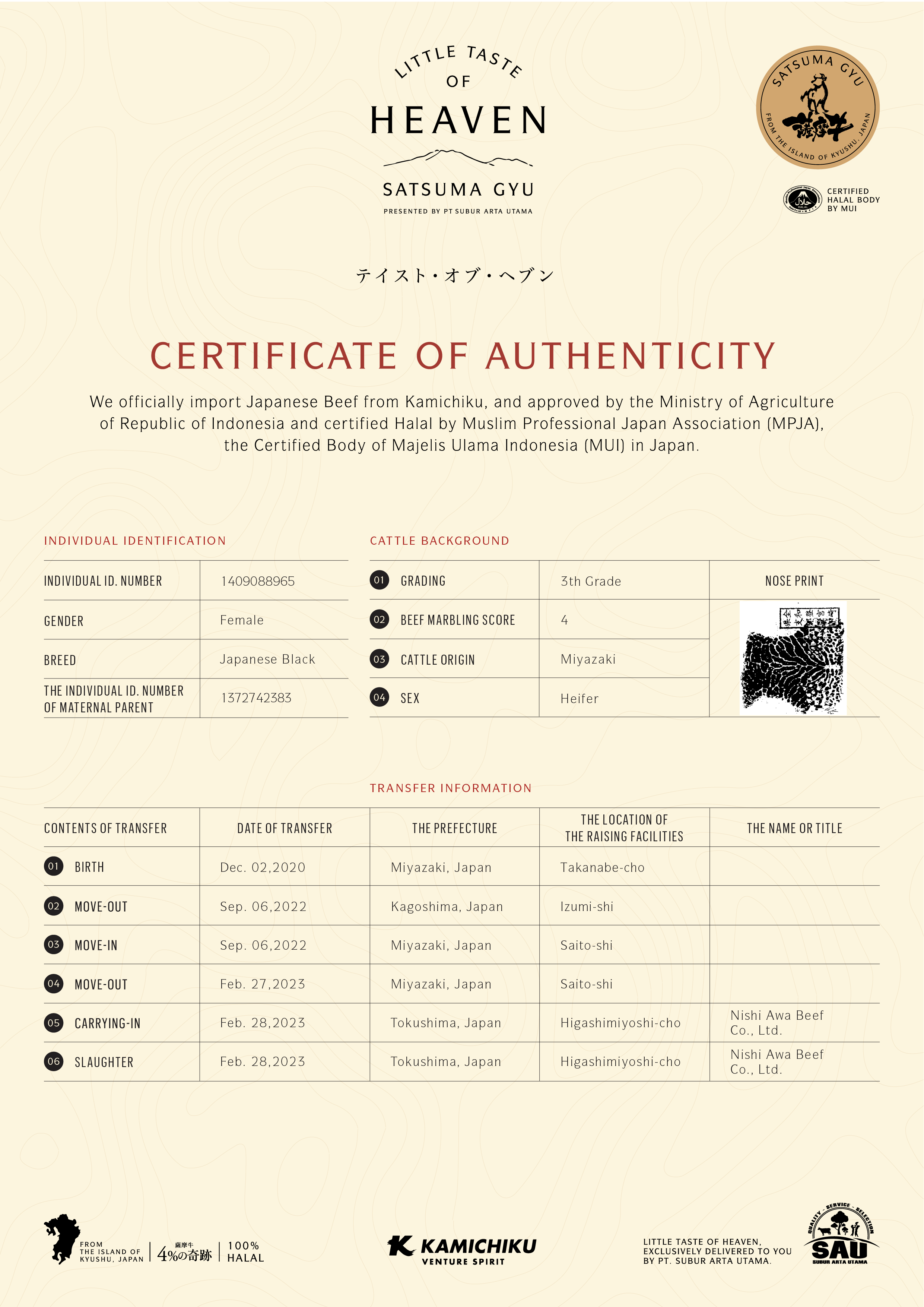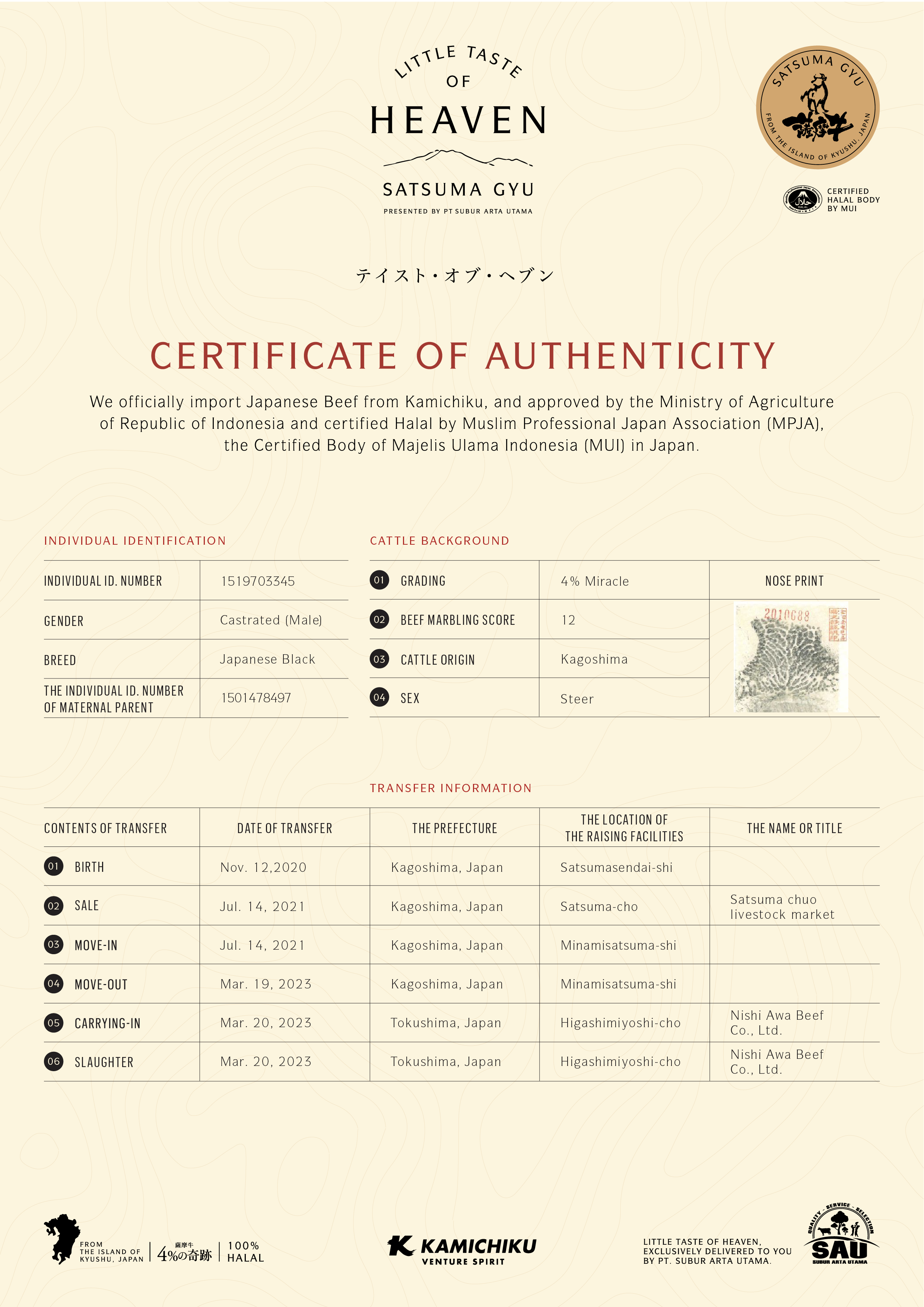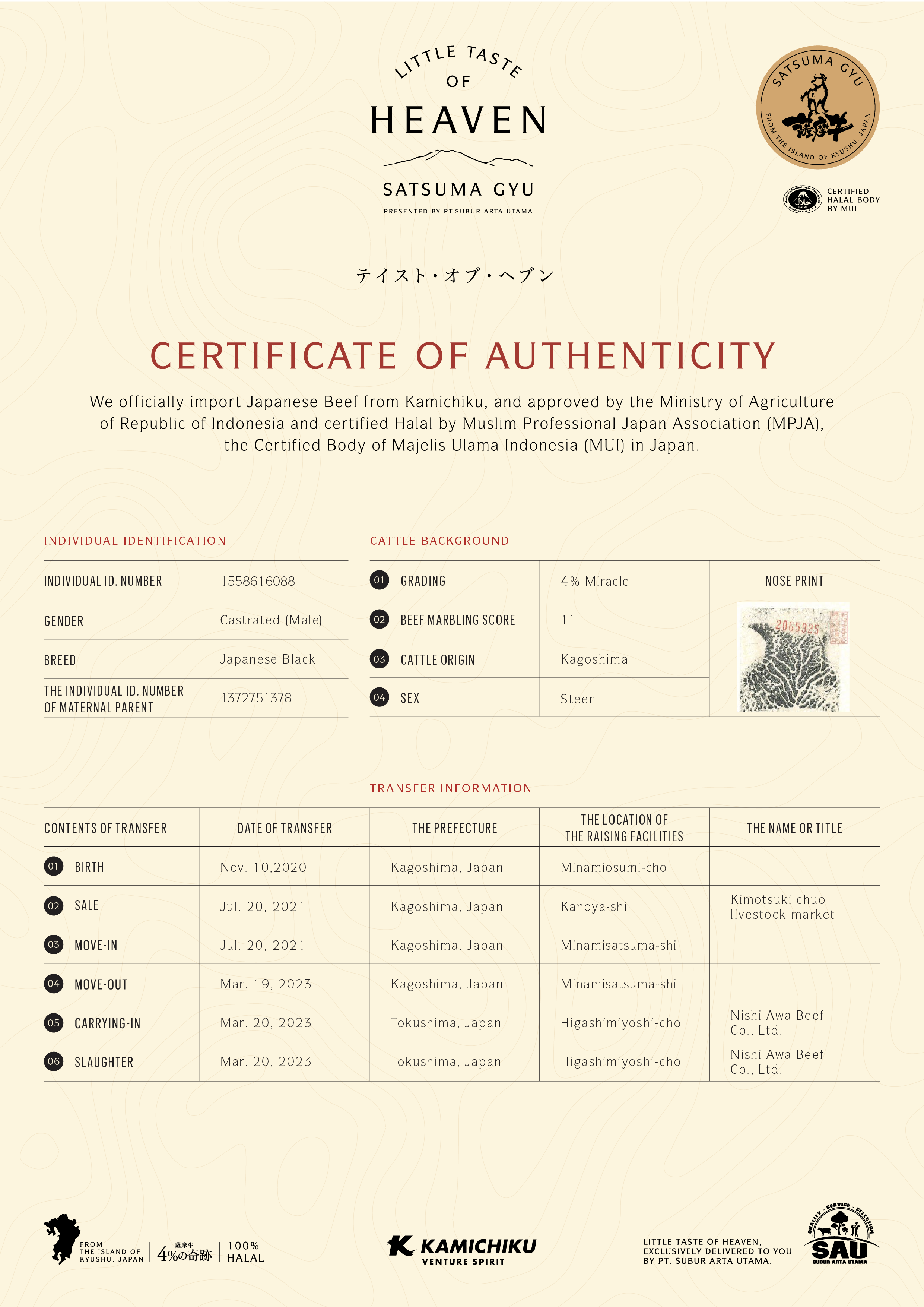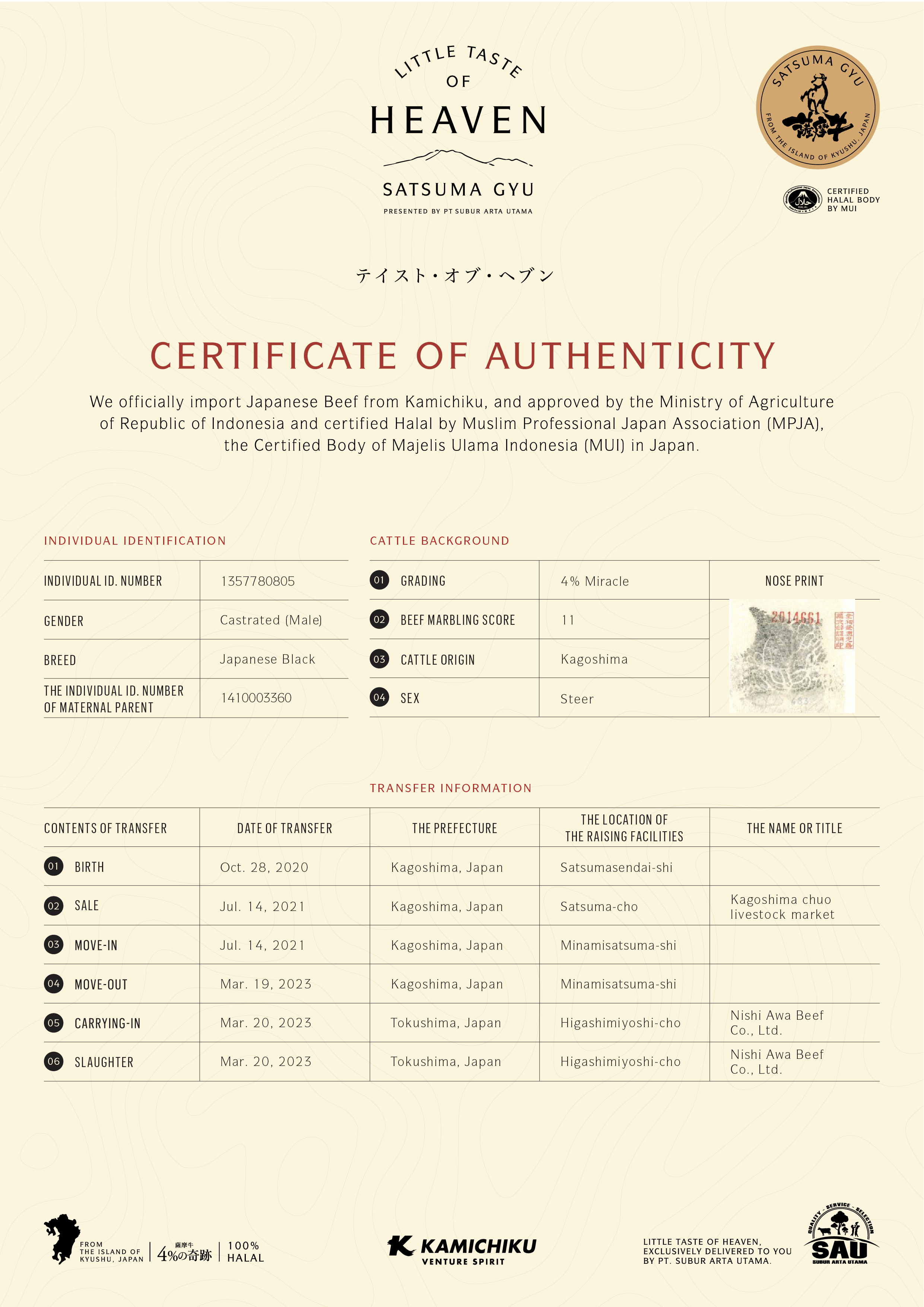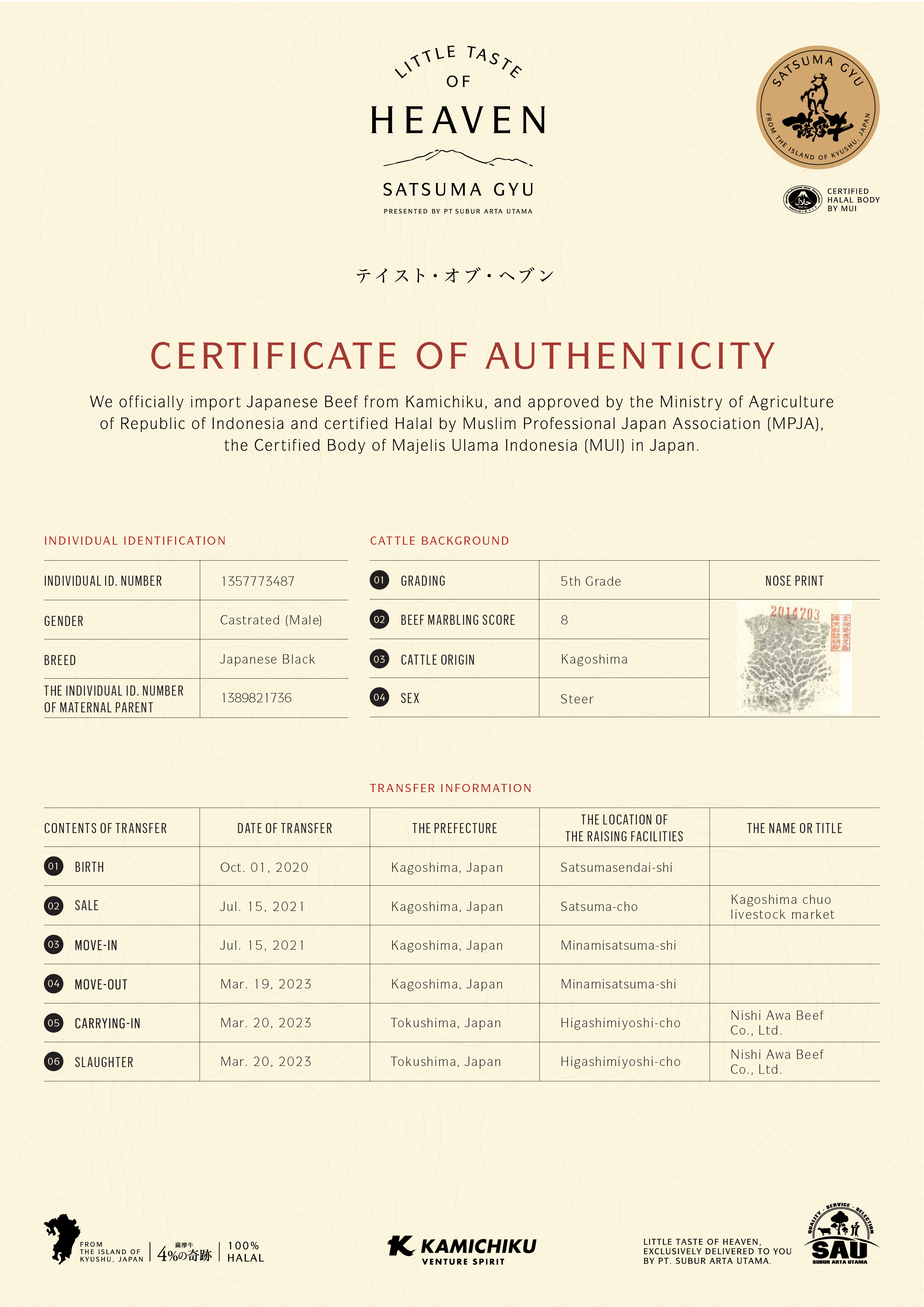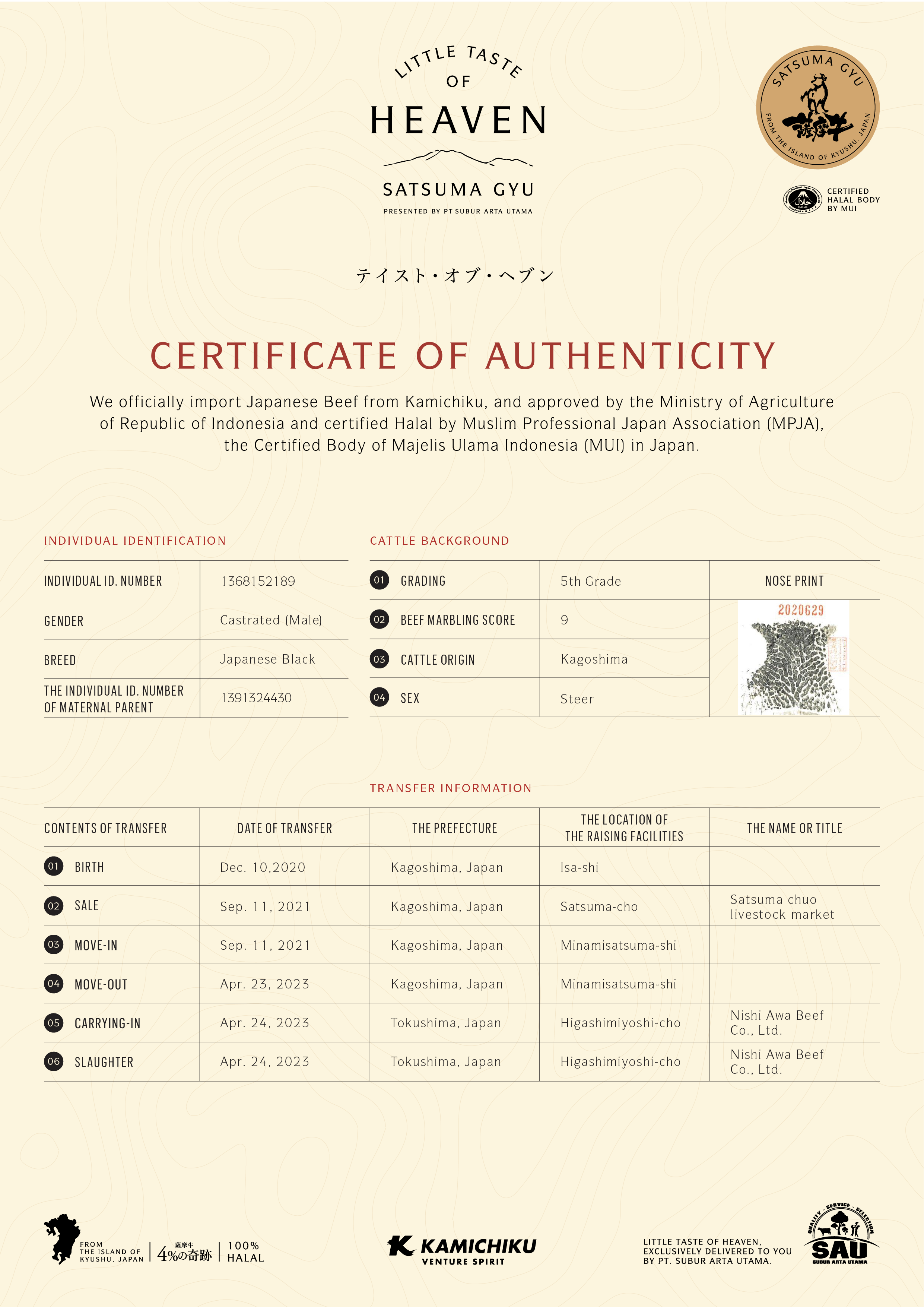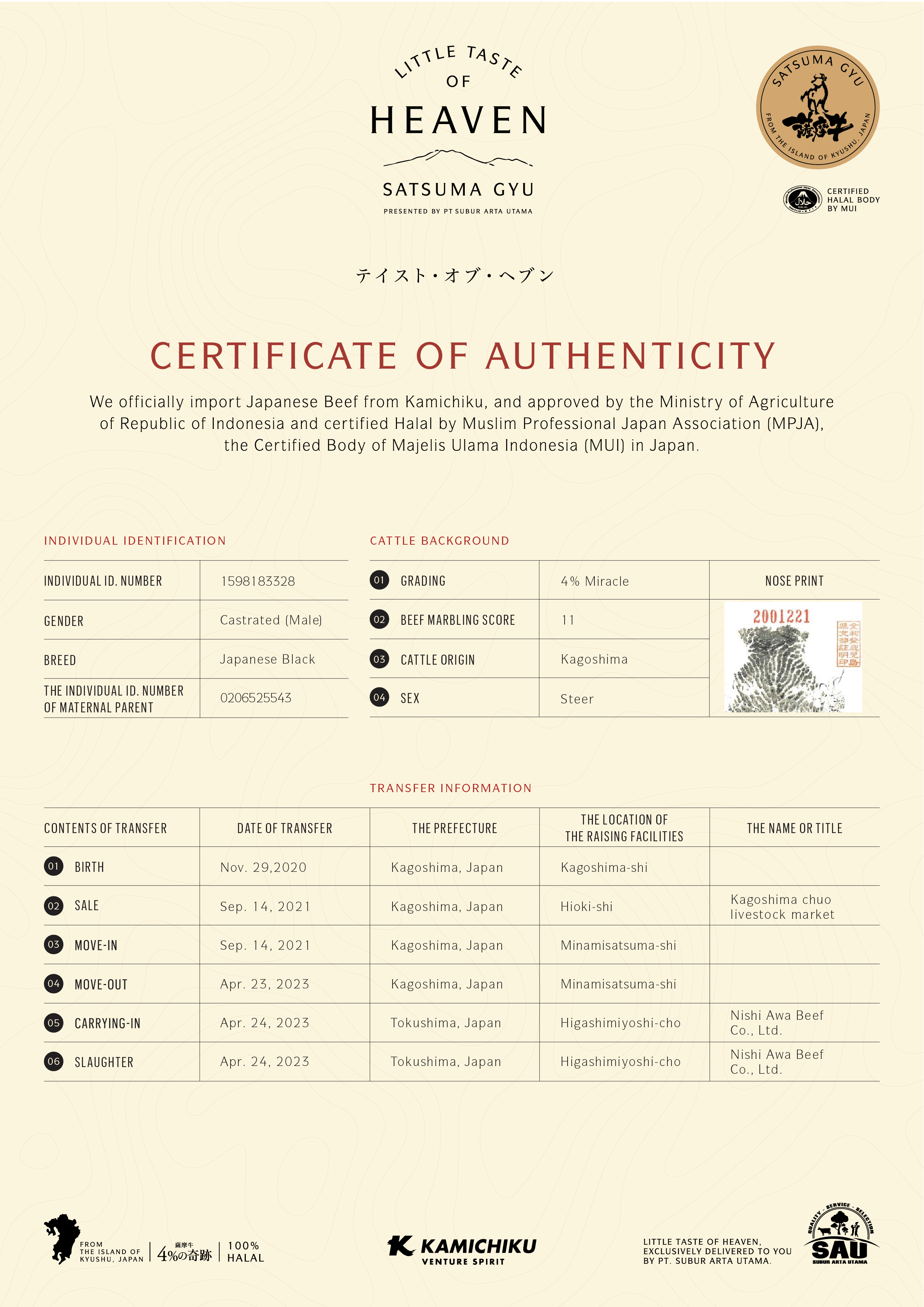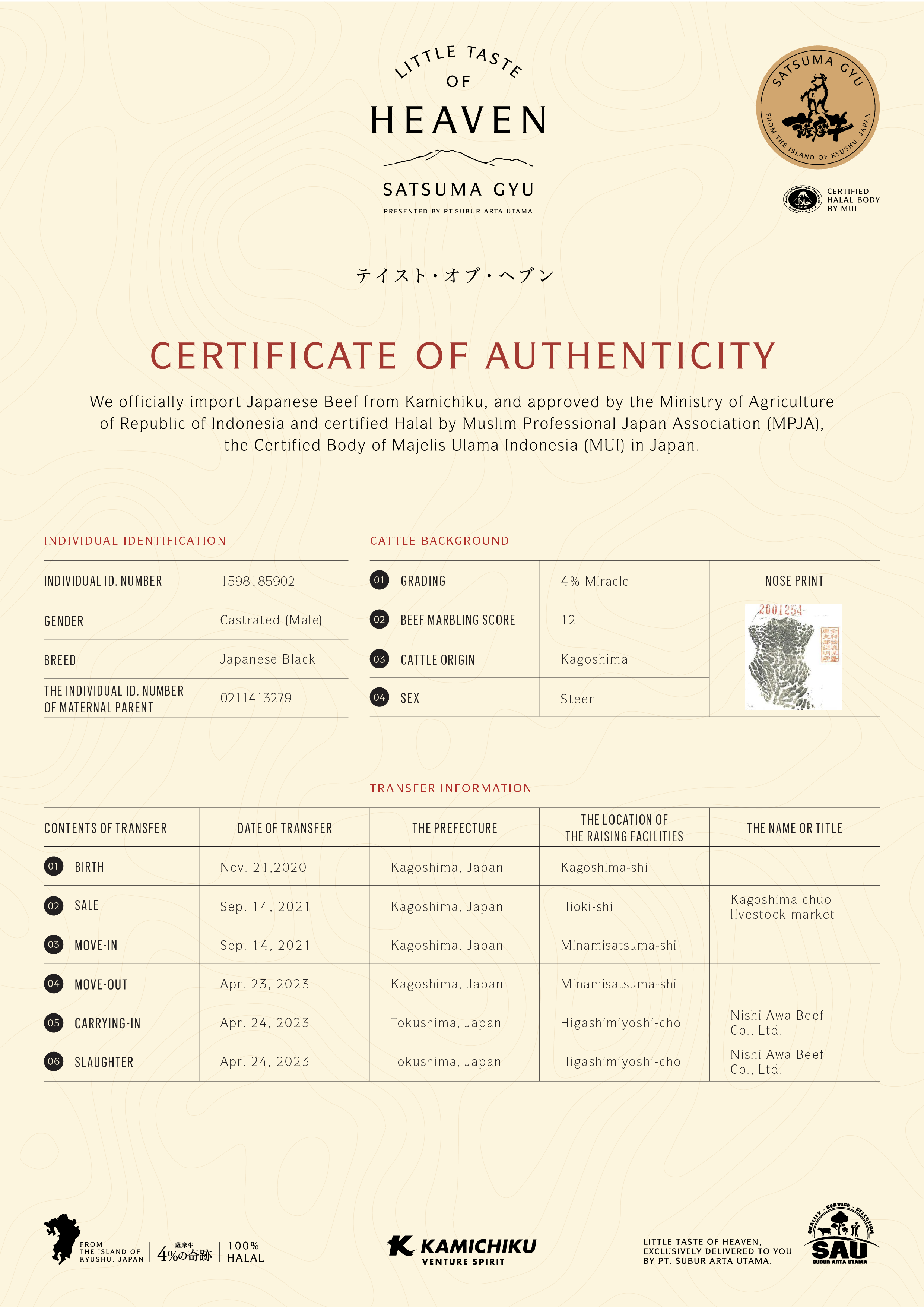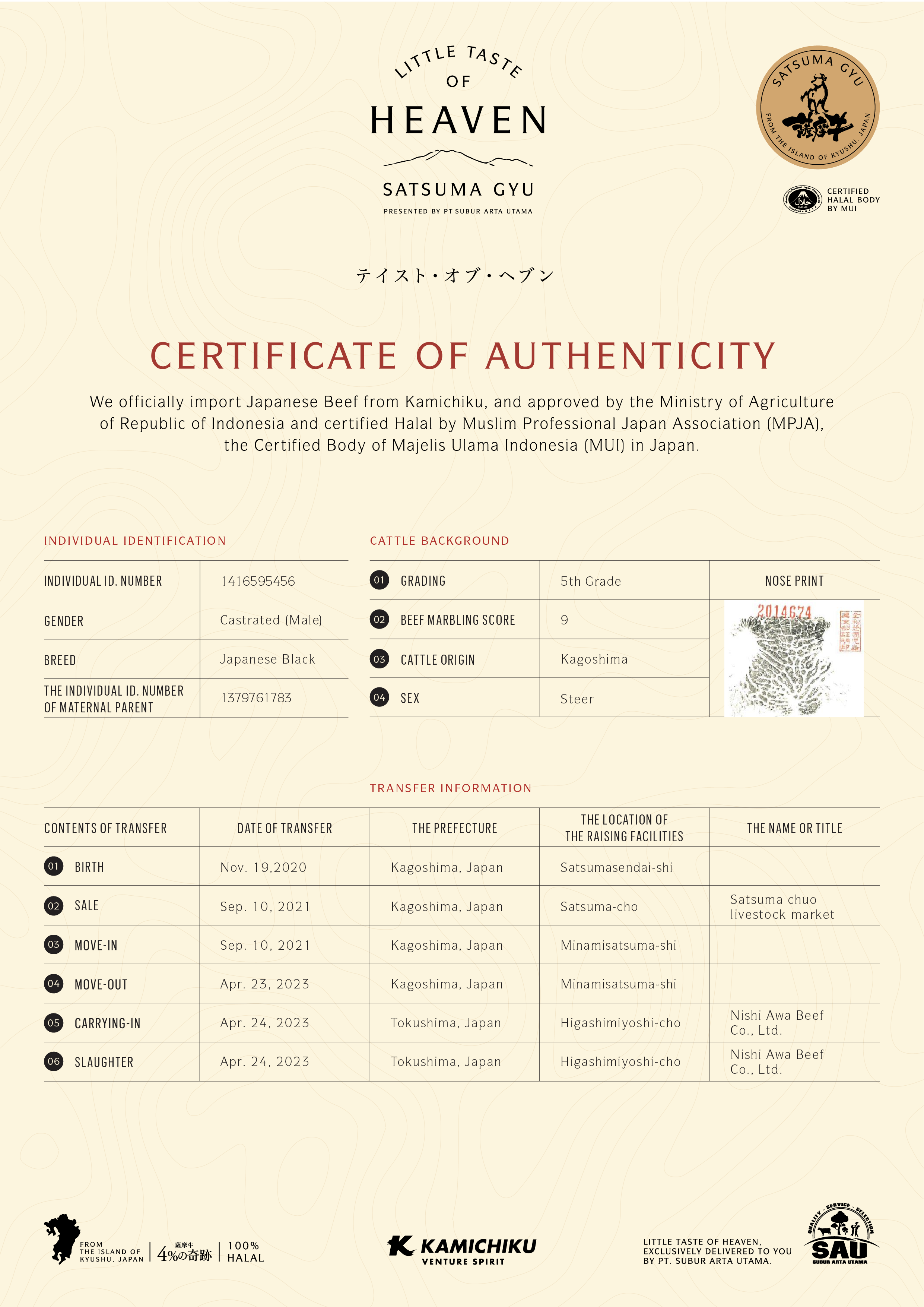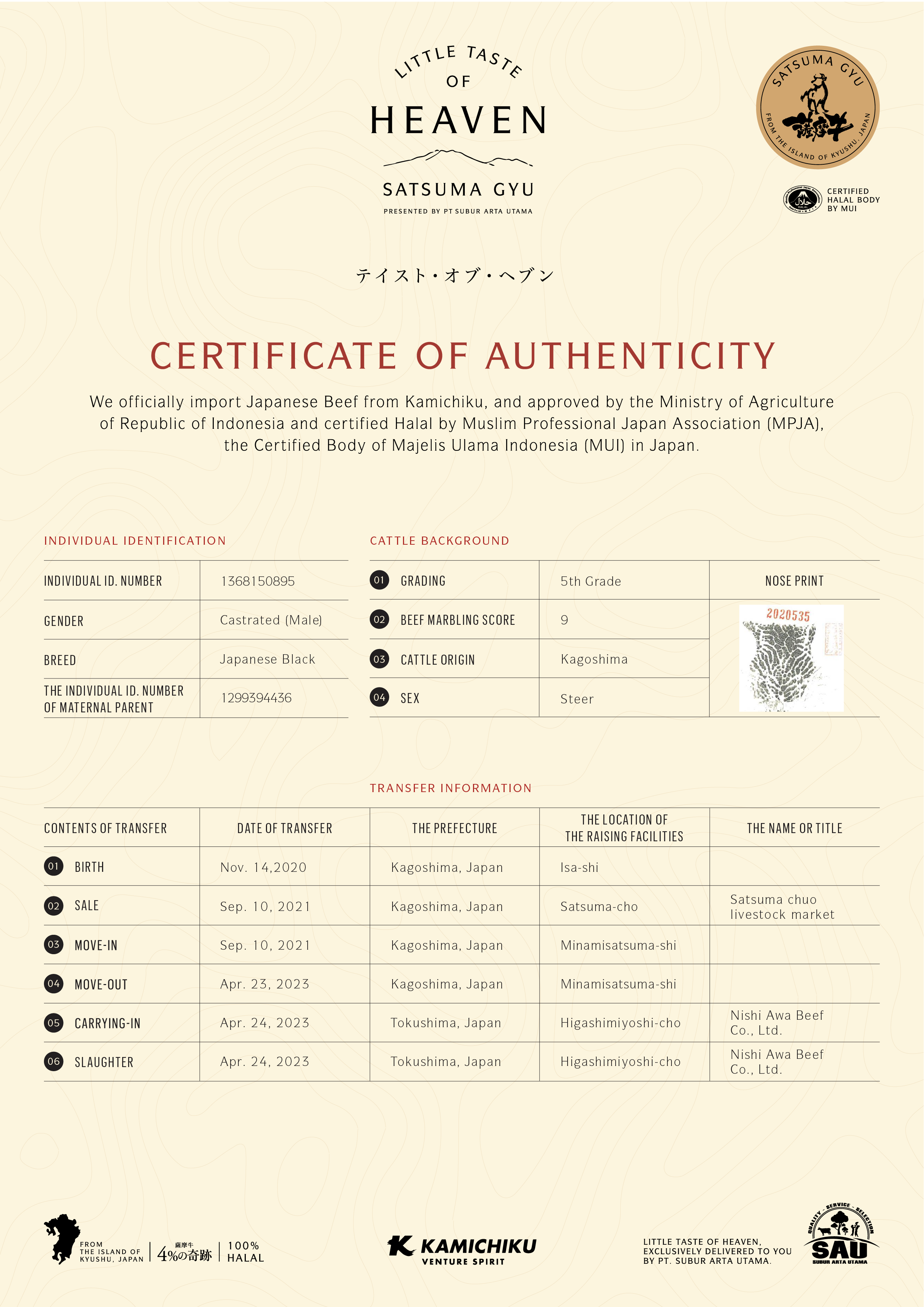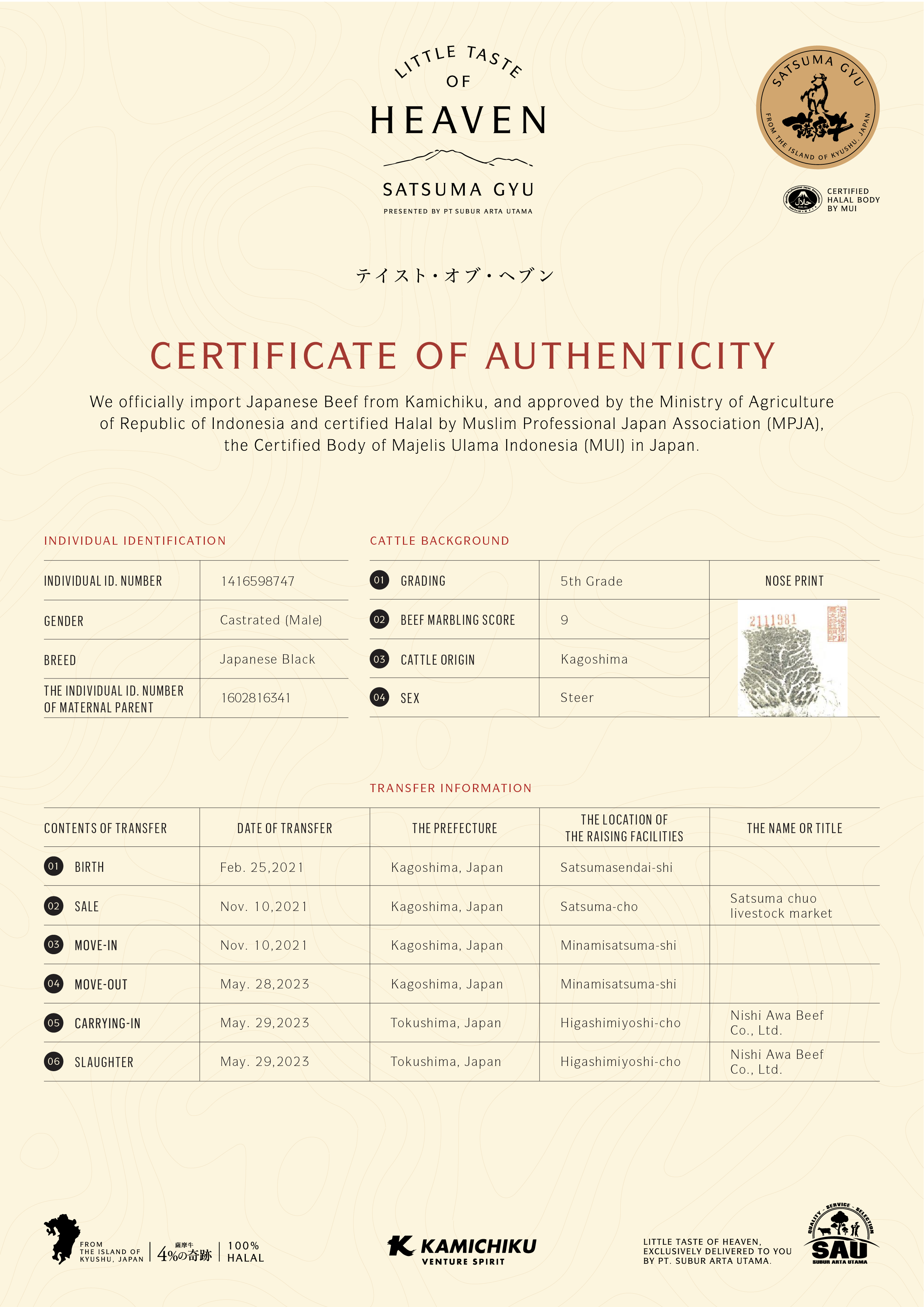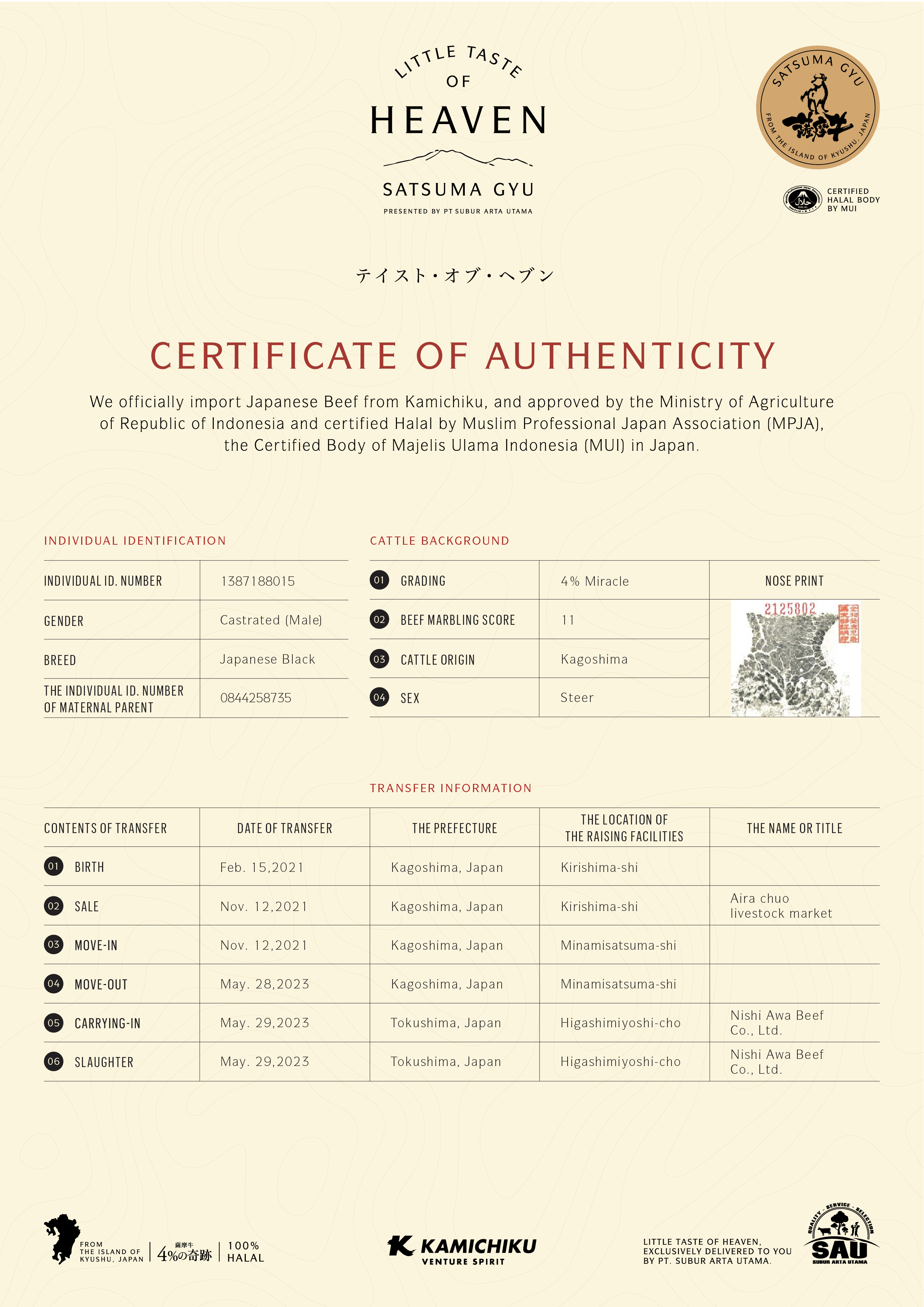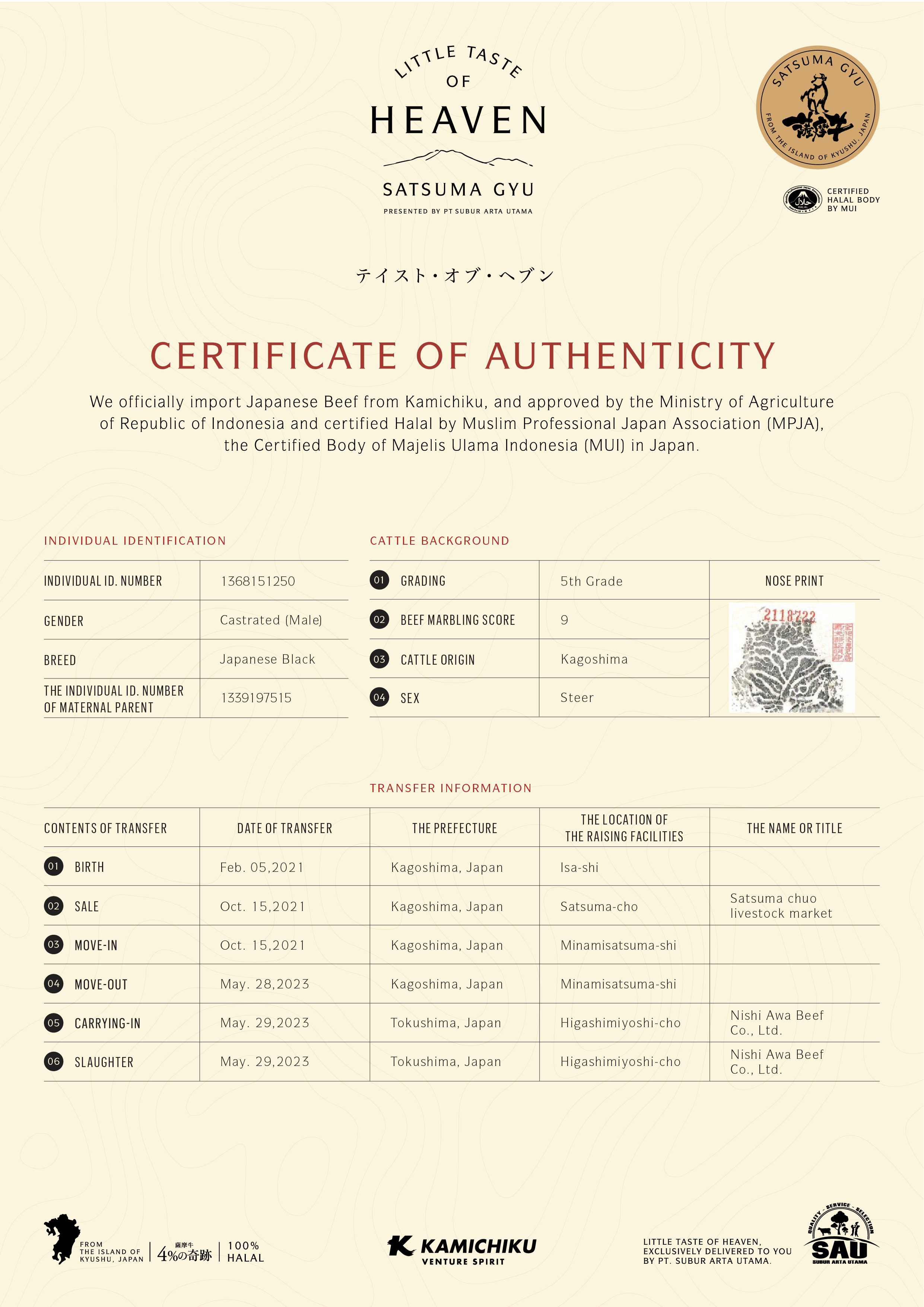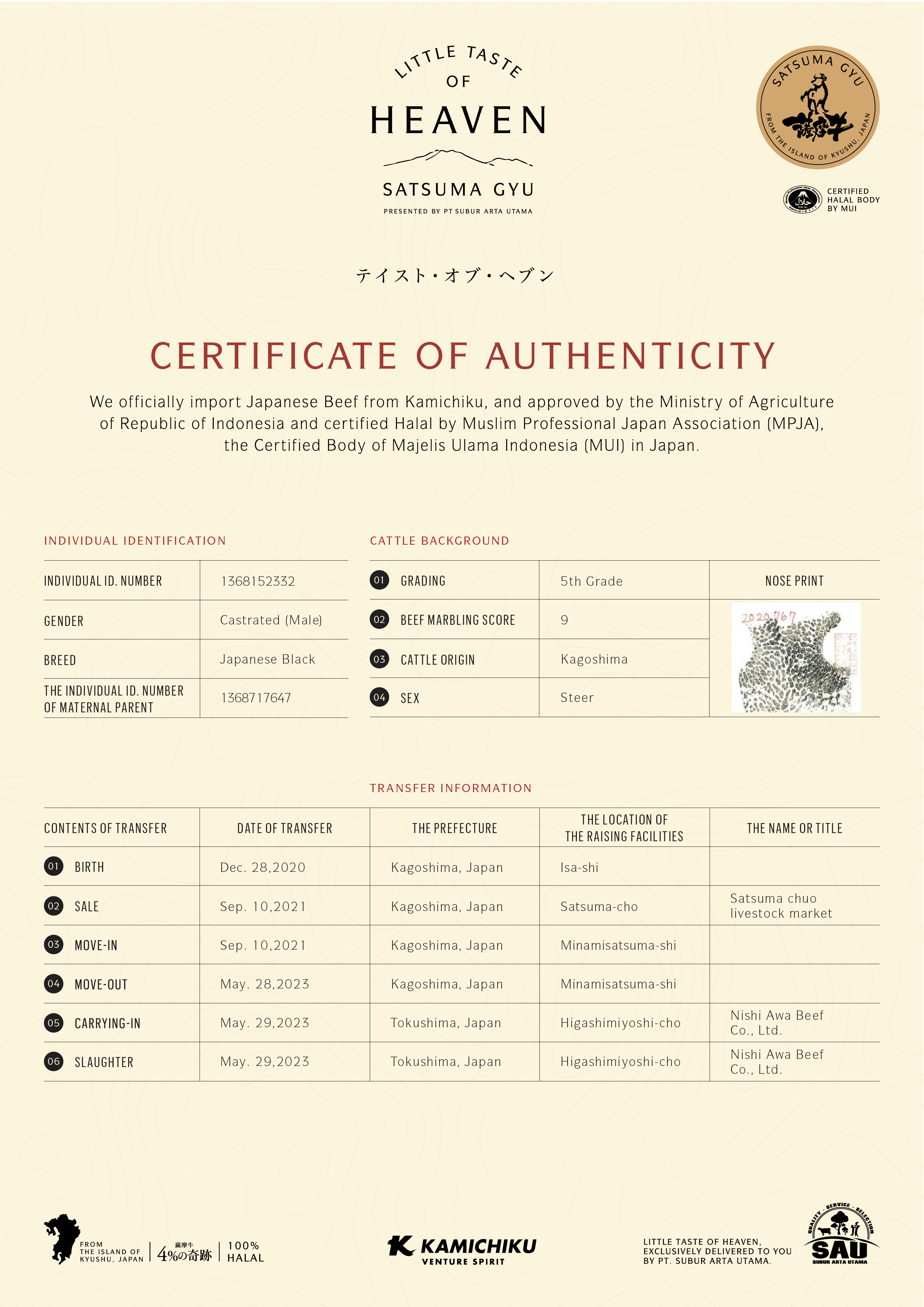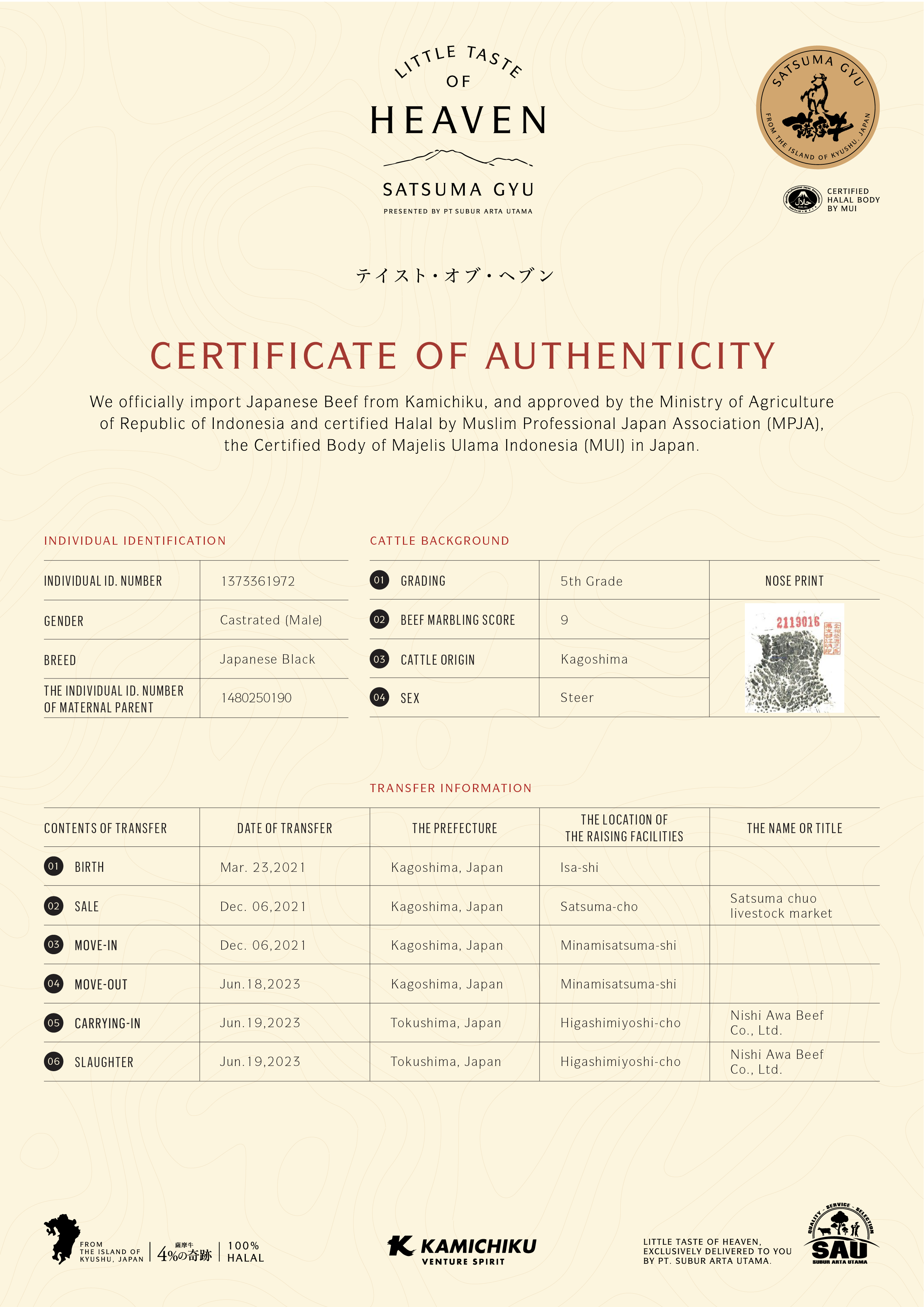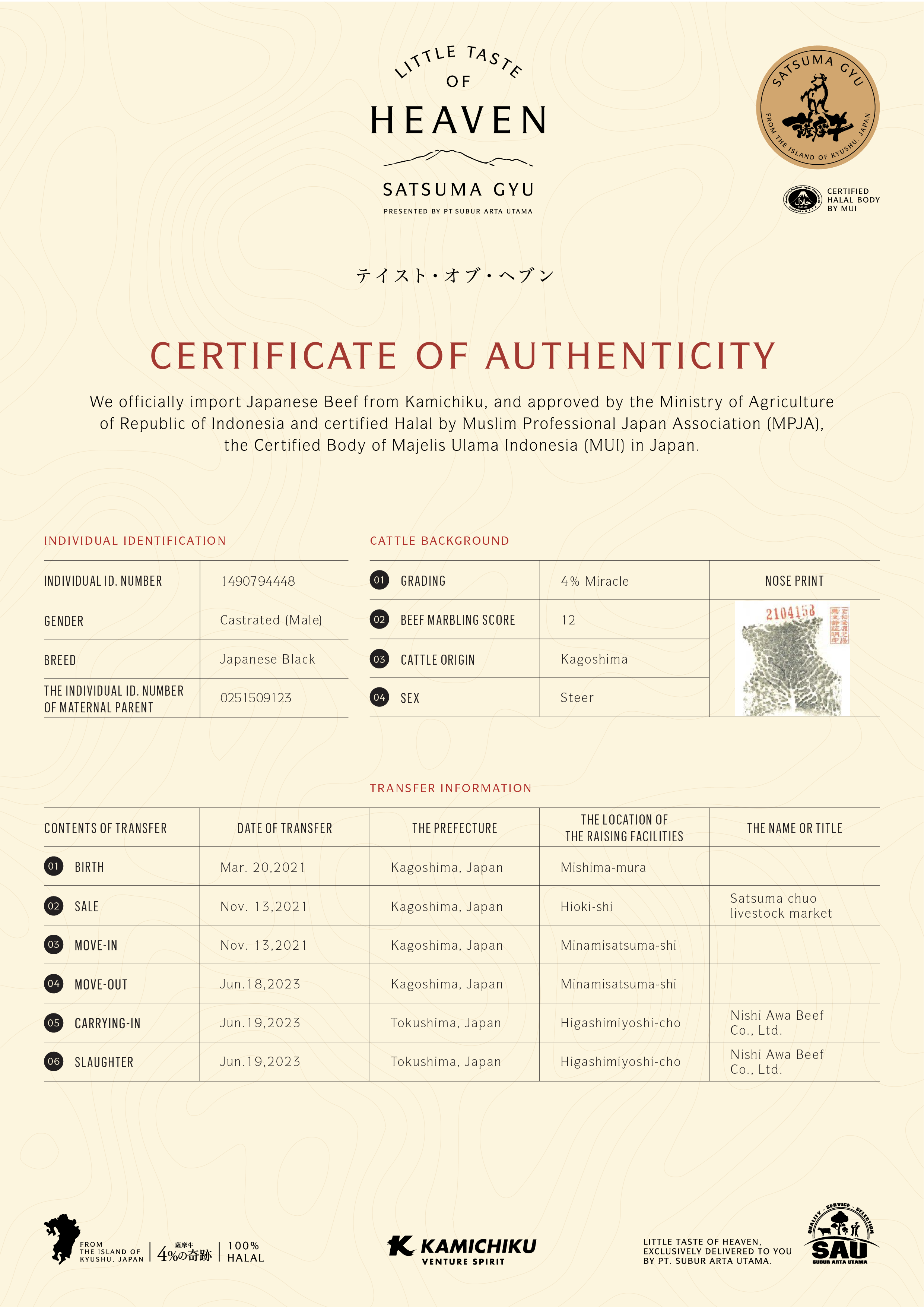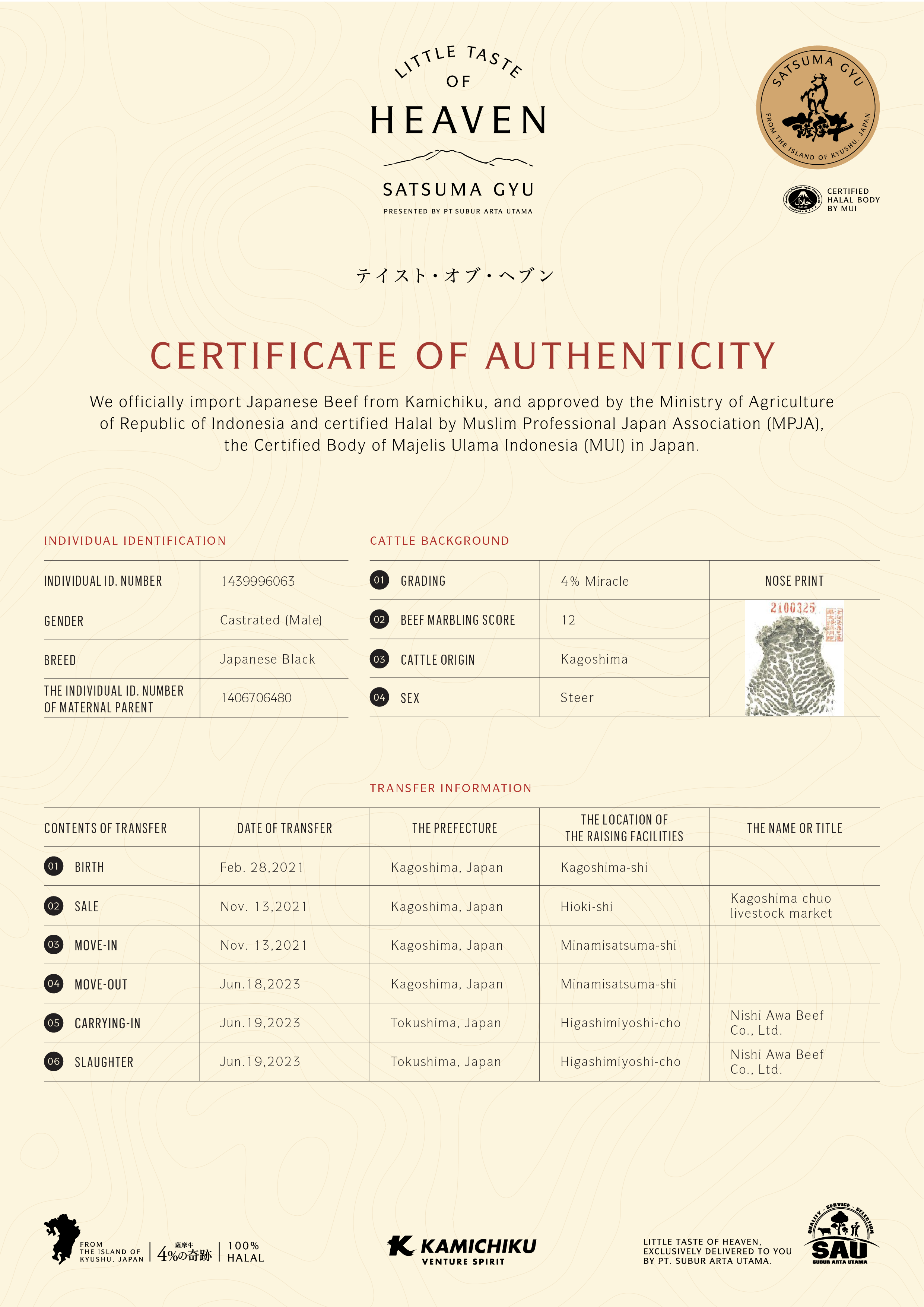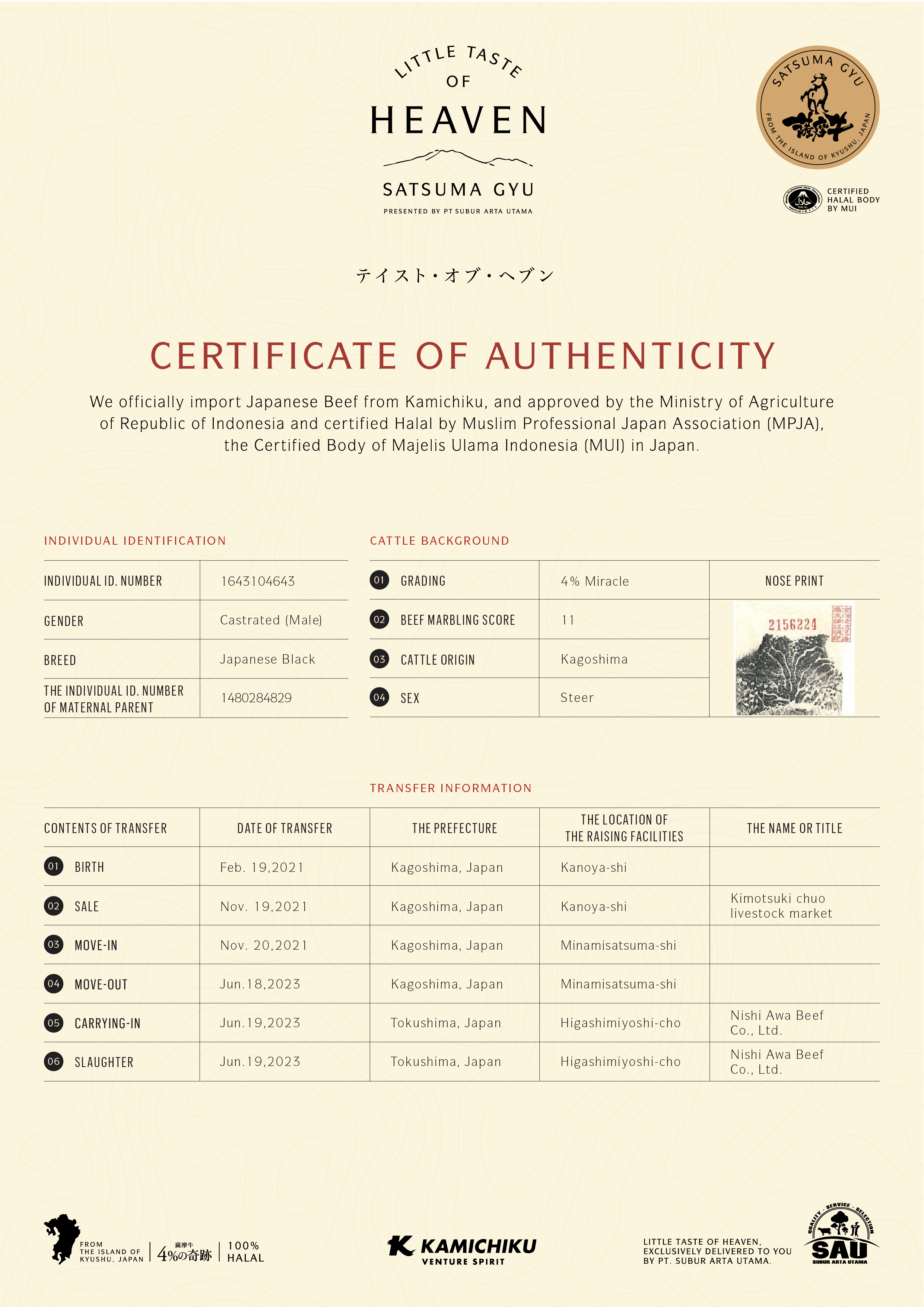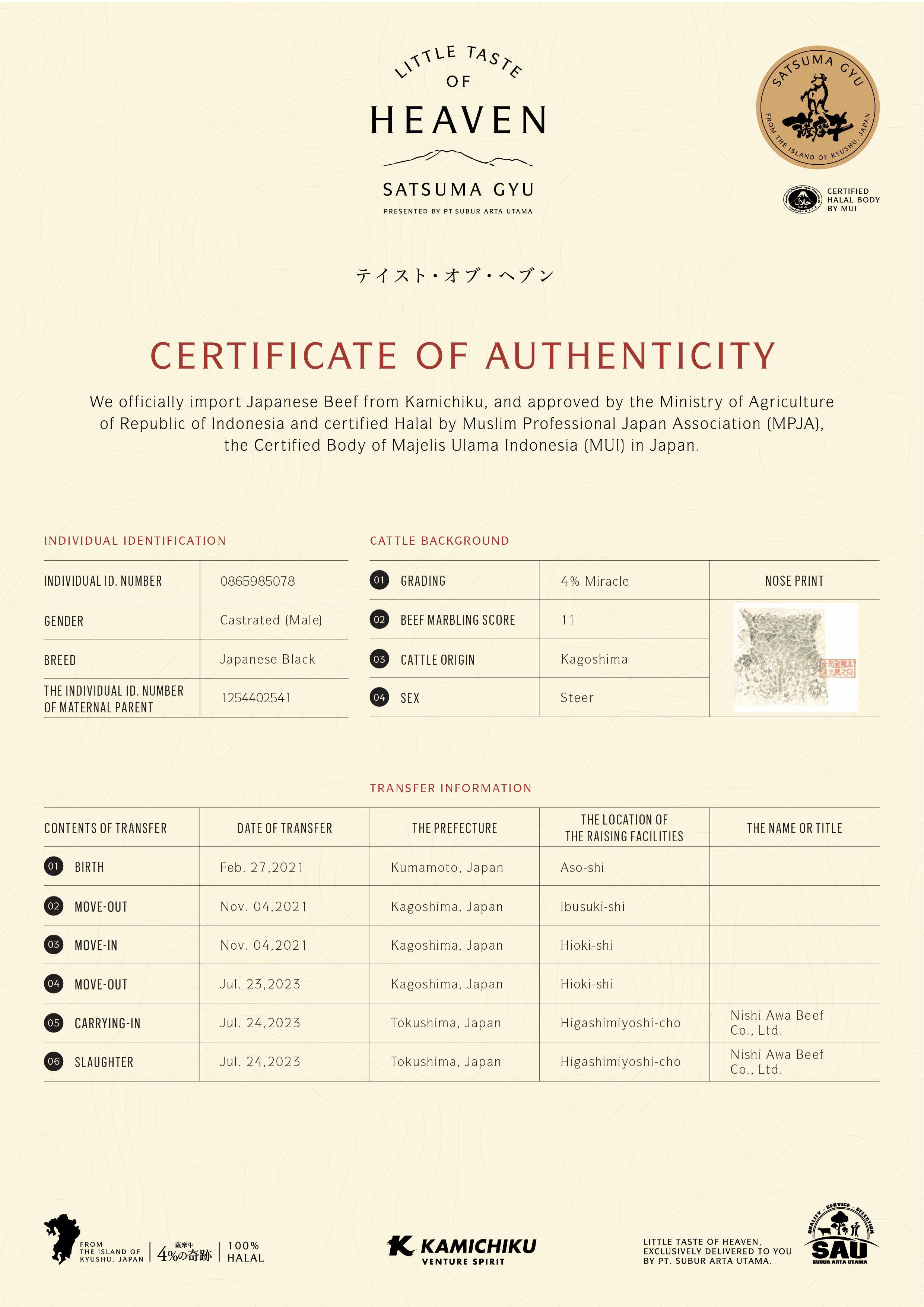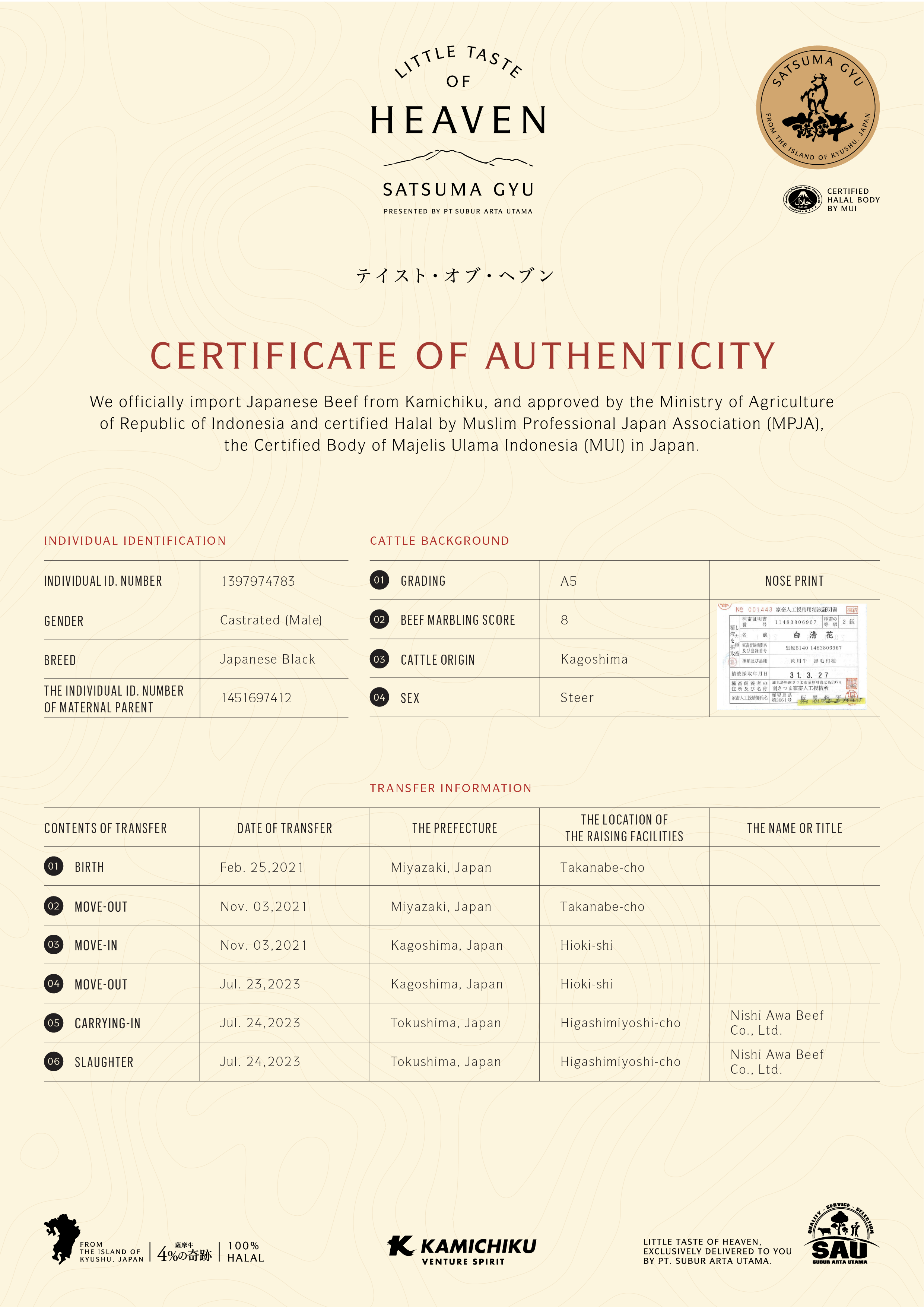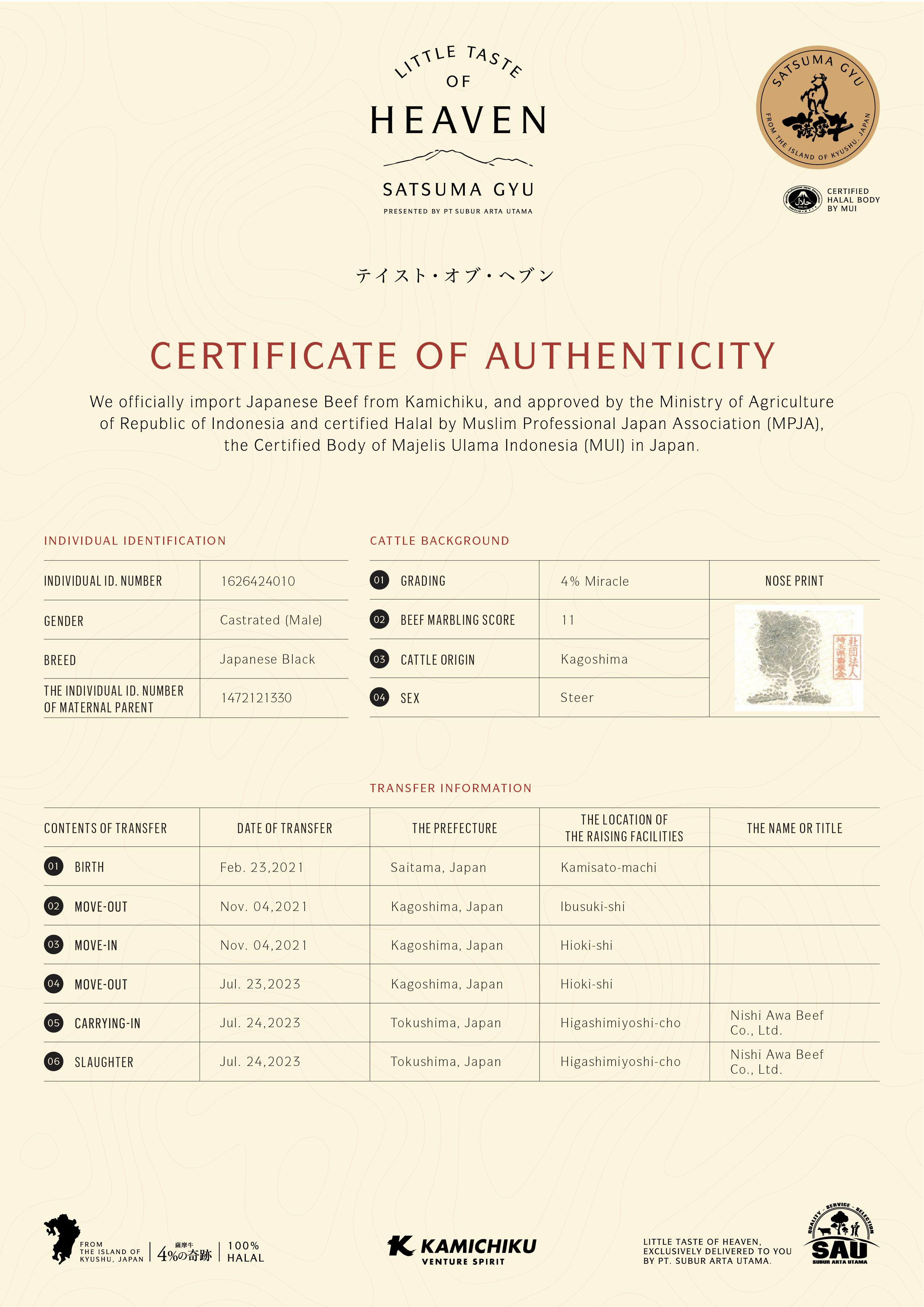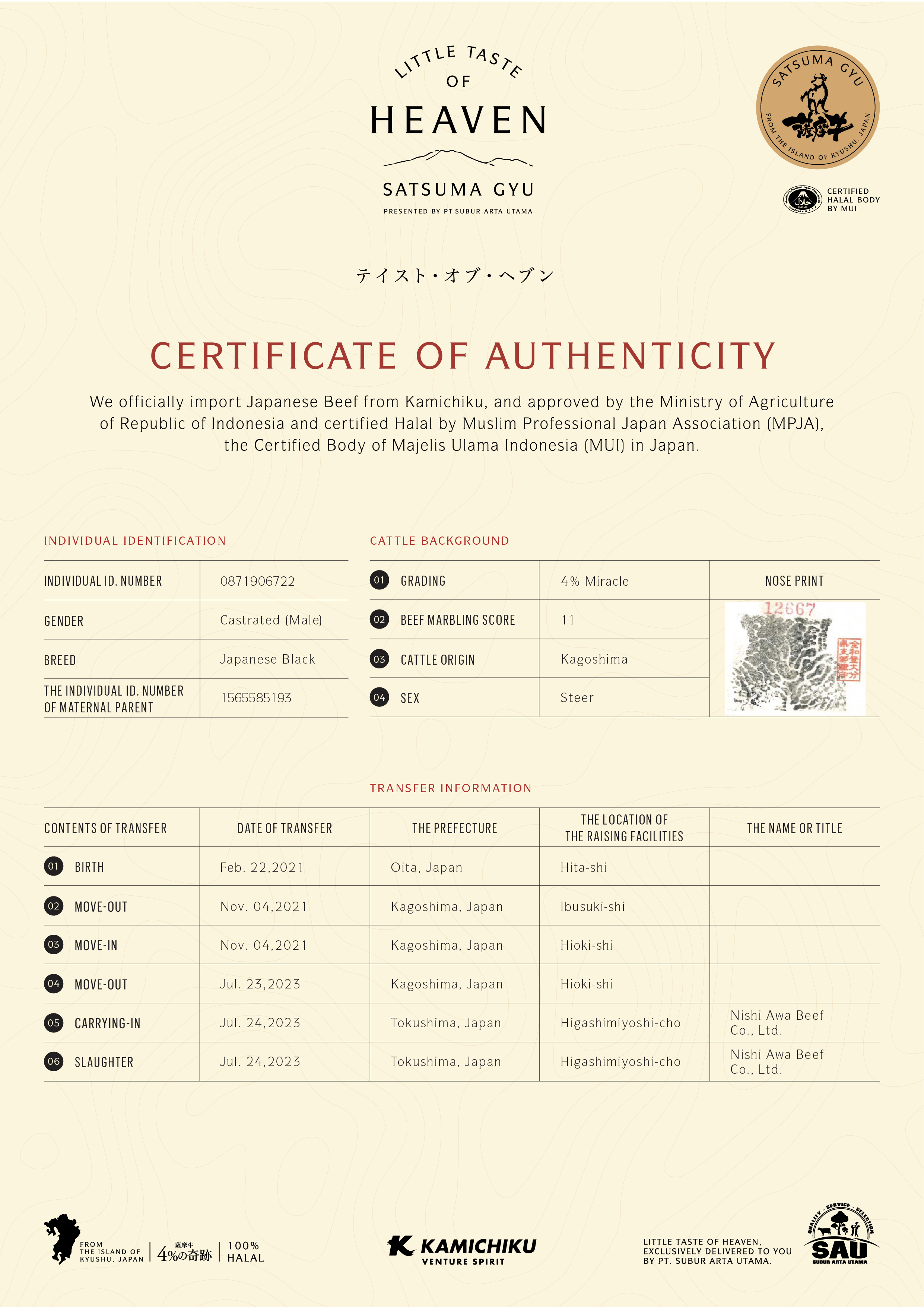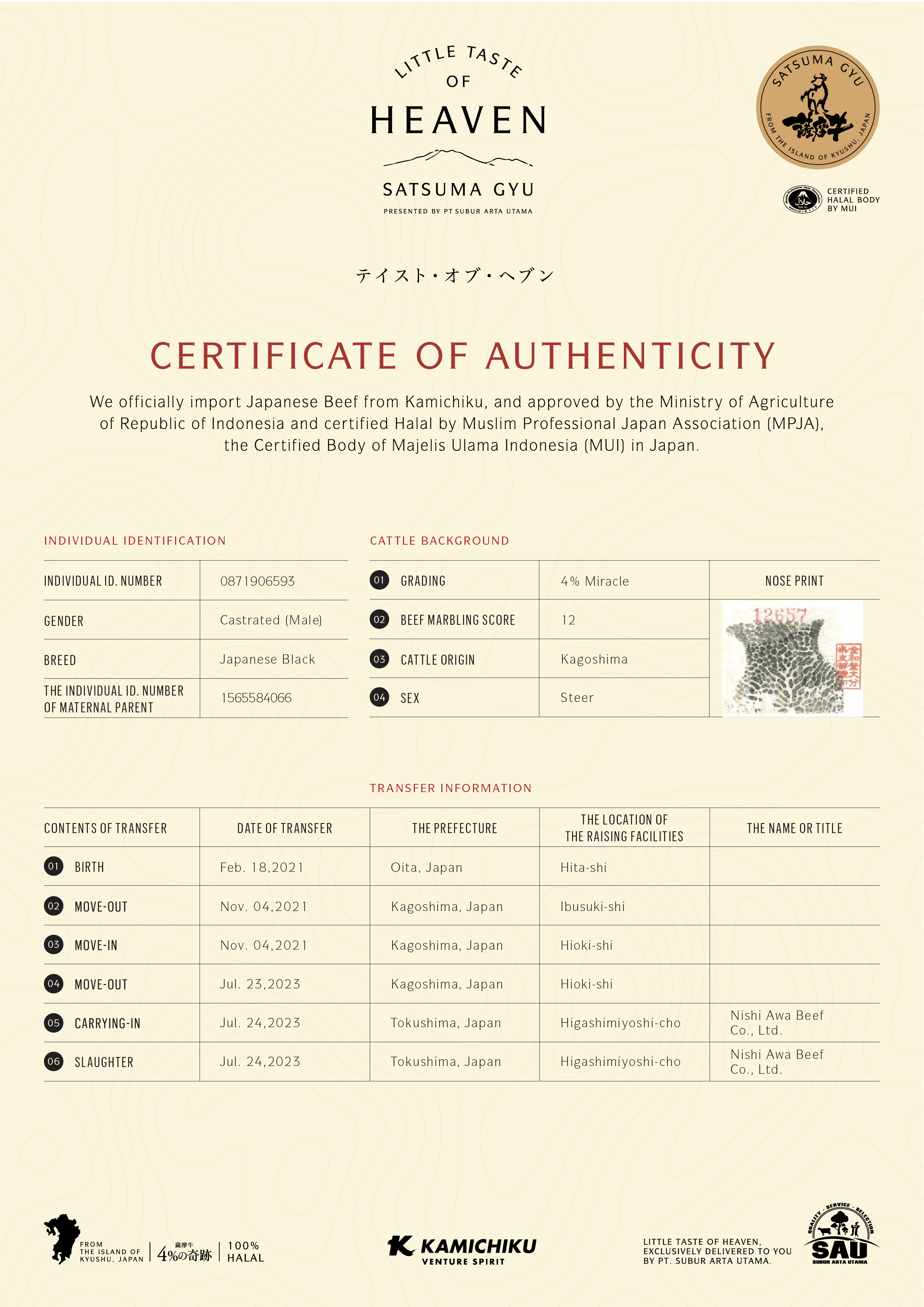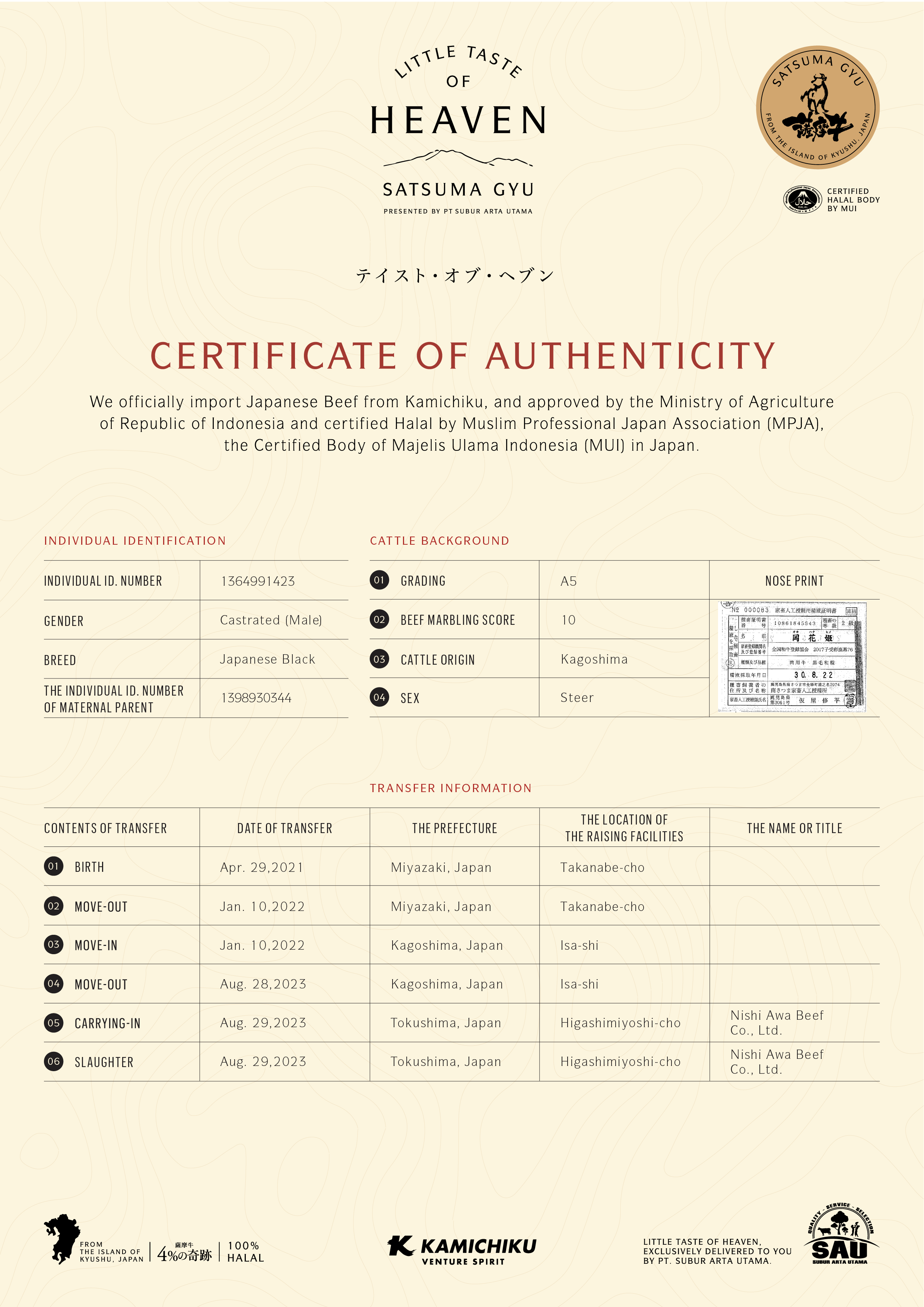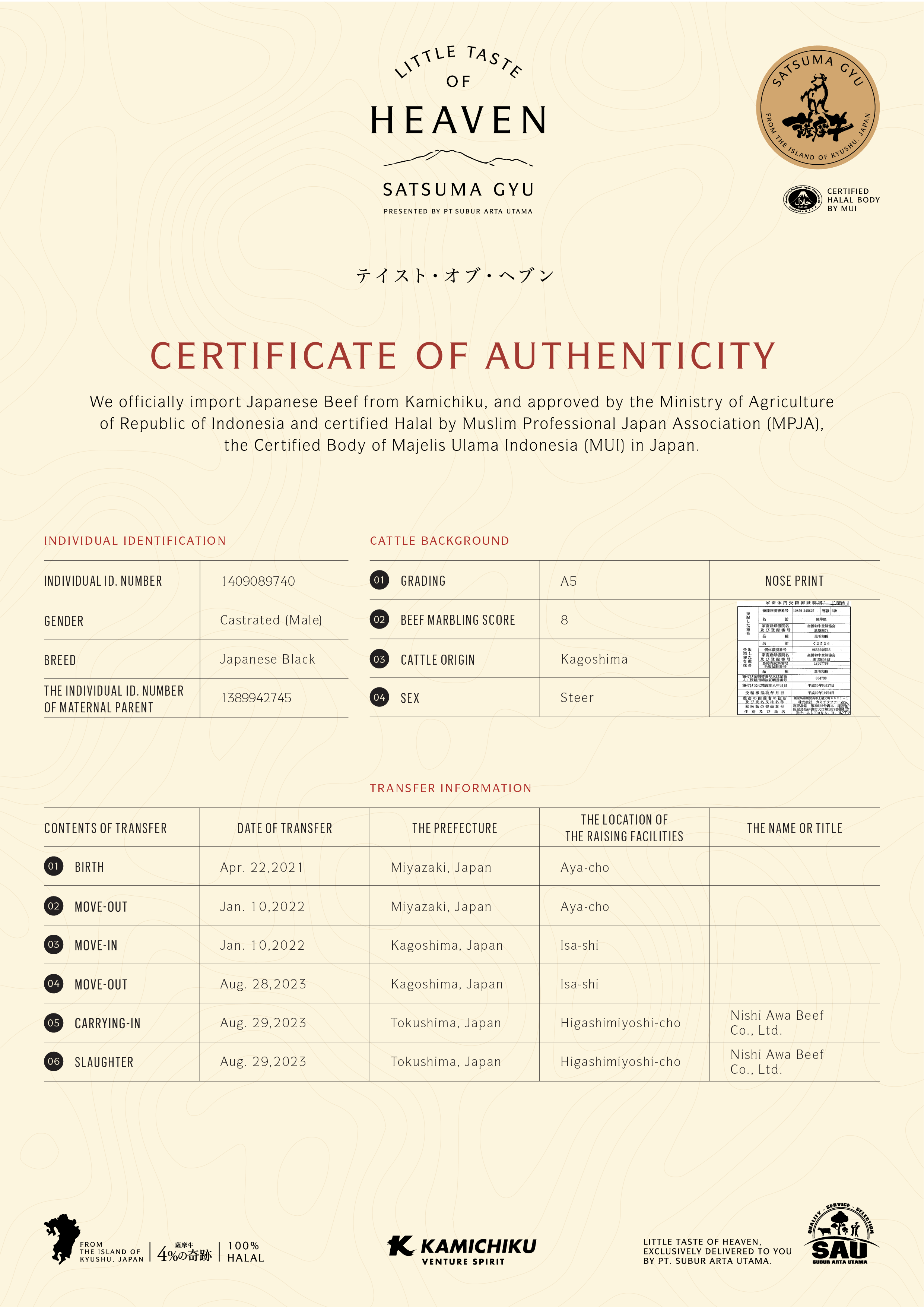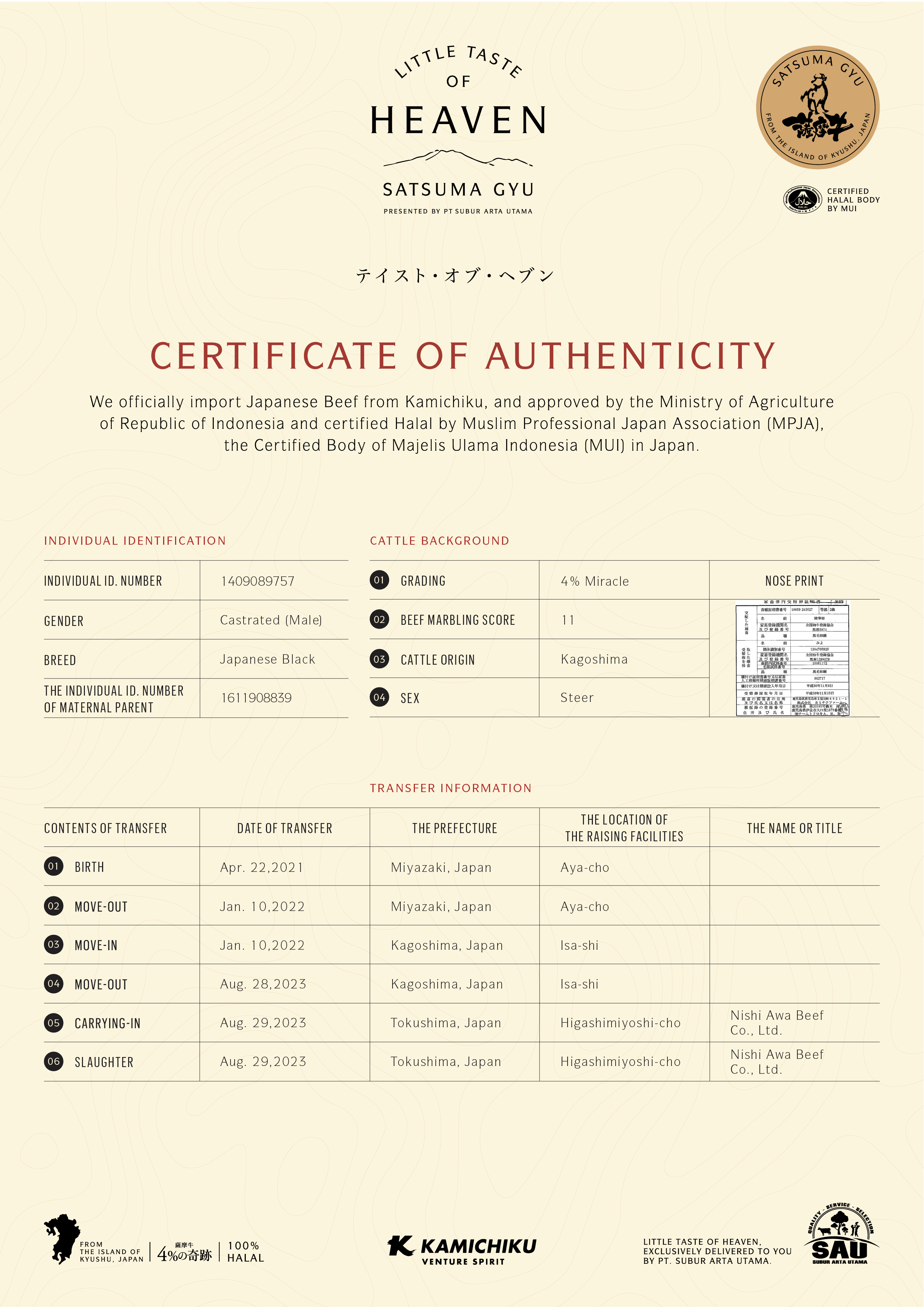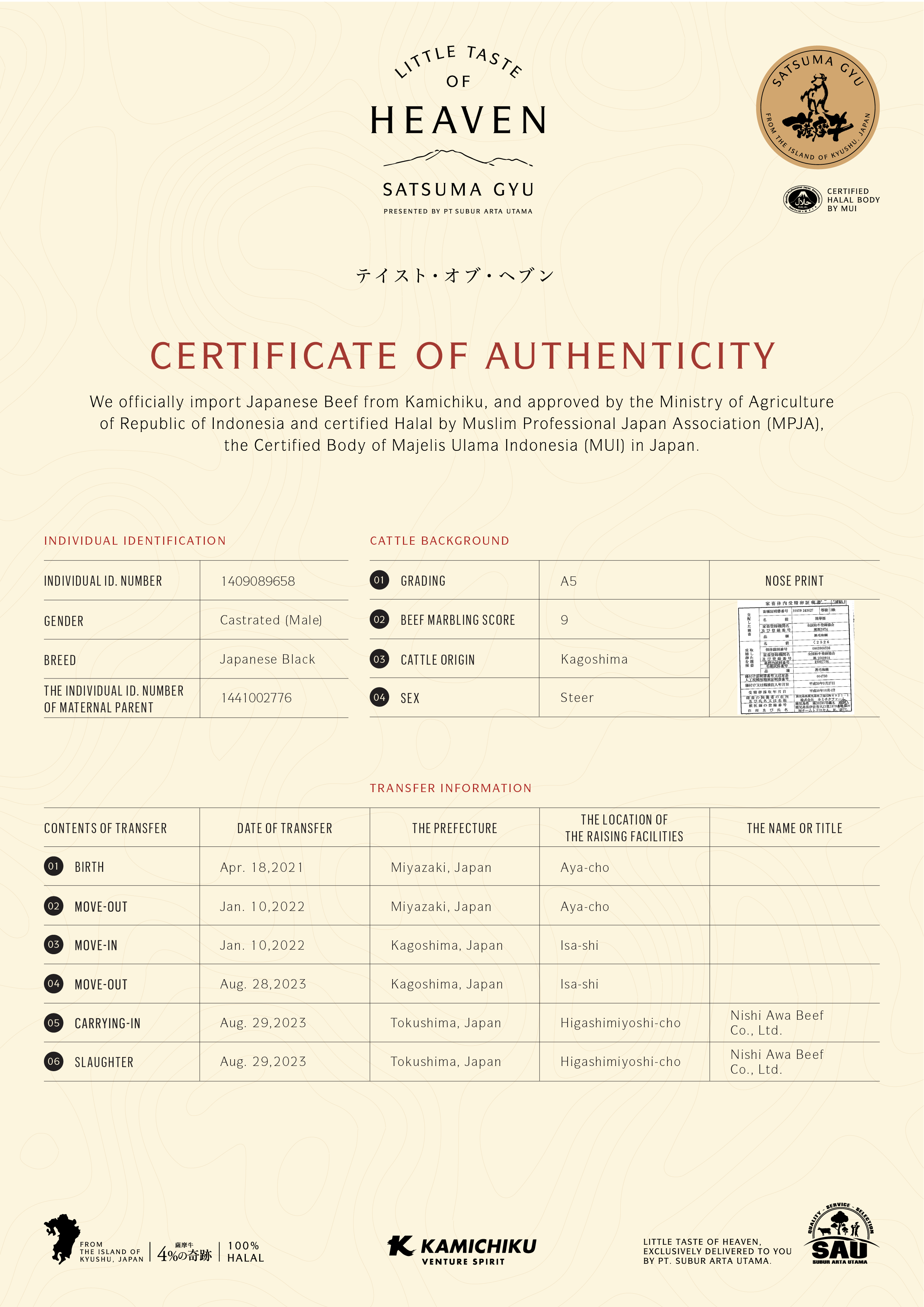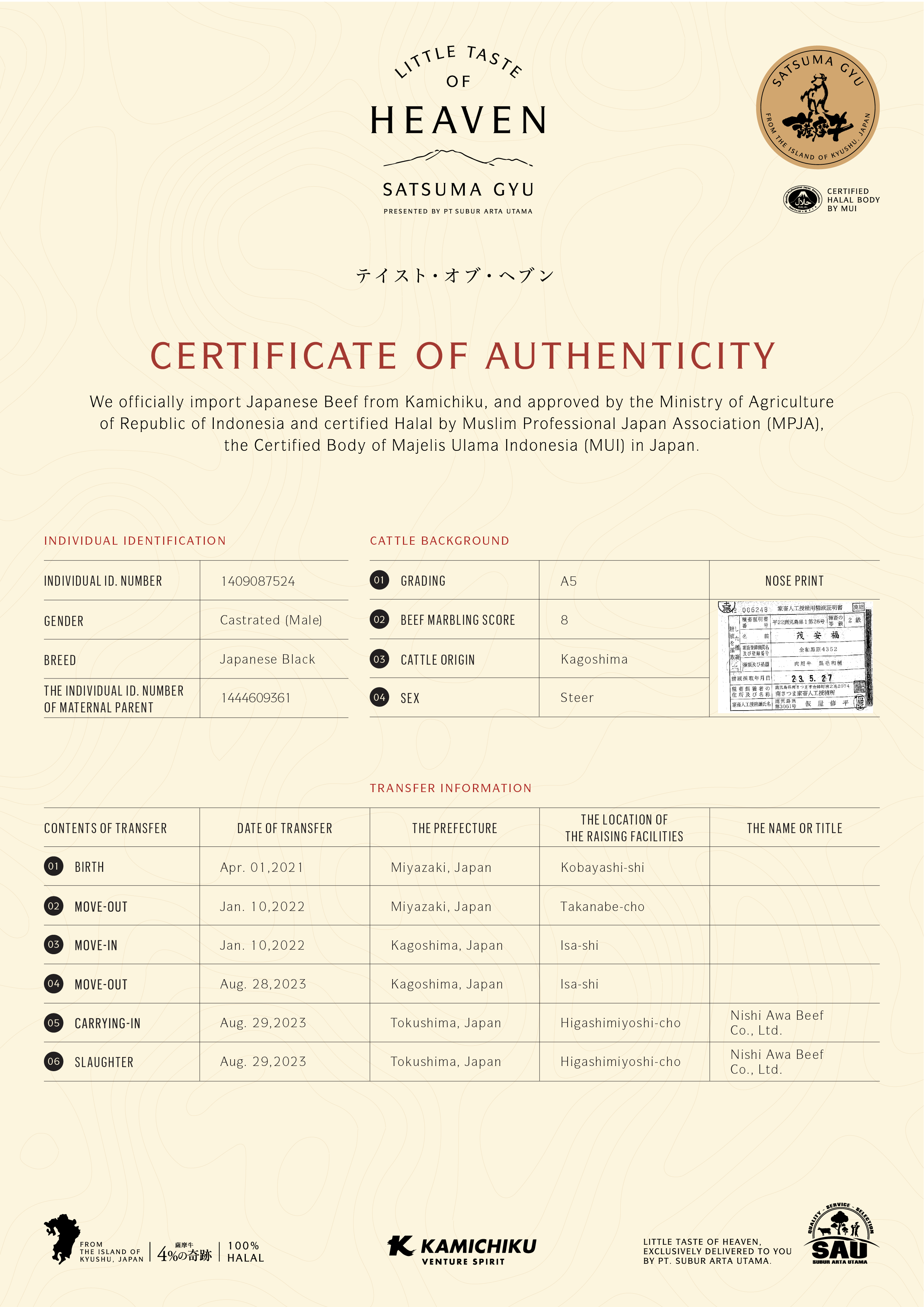 LITTLE TASTE OF HEAVEN IS BROUGHT TO YOU
BY OUR MASTER WAGYU FARMERS IN KAGOSHIMA, JAPAN.
Hope you had a delightful Wagyu experience with us.